When considering a new running shoe, there are so many similar-looking shoes on the market being made by so many different companies, it is virtually impossible to (1) know where to begin; (2) quickly figure out which one or two products from a given brand might work well for you; and (3) determine what products from other brands might be the most similar and also worth considering.
So in our "Blister Brand Guide" series, we provide an overview of the entire product lineup of a brand; highlight how each product stands out from the rest of that brand's lineup; and help you figure out quickly and easily which shoe might work best for you.
In our individual product reviews, we go very deep into the details of particular products. With these Brand Guides, the goal is not Depth, but Breadth. Our Brand Guides and full reviews are designed to complement each other — provide a broad overview of entire company lineups, and then also very detailed reviews of individual products.
Nike is one of the biggest names in road running, but they're still trying to establish themselves more widely in the trail running world. Nike has dabbled in the trail shoe market in the distant past, but their current line of "Nike Trail" shoes launched in 2014 with the release of the Zoom Wildhorse. Since then, their trail lineup has grown to include several other models for all types of distances and terrains. While Nike's trail shoe lineup might seem fairly limited compared to brands like Hoka or Salomon at a first glance, each shoe in Nike's lineup has a distinct set of features that cater to a specific type of runner. In this brand guide, we'll outline these features and provide an idea of what each Nike Trail shoe is designed to do best.
(Most Cushioned to Least Cushioned)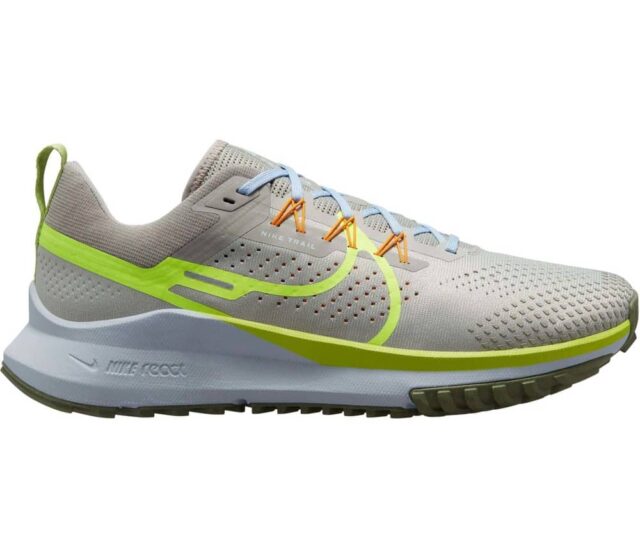 With the Pegasus Trail 4, Nike returned to some of the design features that made the first version of their road-to-trail shoe so popular. The Pegasus Trail 4 features a remodeled upper equipped with Nike's patented "Flywire" lacing system and a lighter mesh, which Nike pairs with a halfway gusseted tongue for improved fit. The outsole also received a complete redesign, including a switch in rubber compounds and specific cutouts between lugs to save weight. Like in Nike's other trail models, the Pegasus Trail 4 is also outfitted with a soft and flexible "React" foam midsole for better cushioning on longer efforts and improved ground feel on off camber surfaces. However, with 10 mm of heel-to-toe drop and 4 mm lugs, it's probably not the best option for super technical trails. That said, if you're after a shoe that performs excellently transitioning between roads and dirt, the Pegasus Trail 4 should be on your list.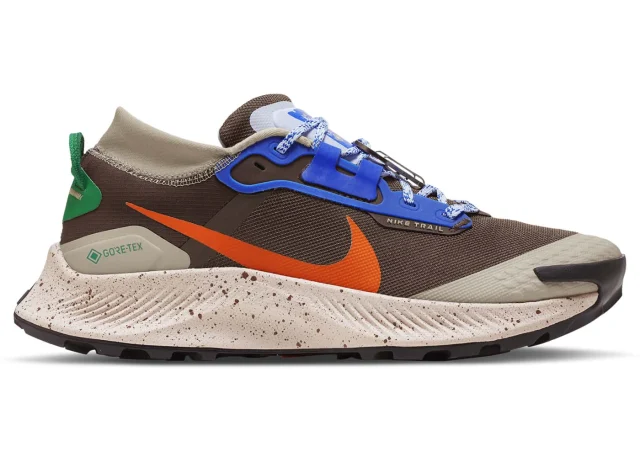 While the standard version of the Pegasus Trail 3 has been replaced by the updated Pegasus Trail 4, the Pegasus Trail 3 GORE-TEX remains the brand's only waterproof model still available. It features a similar "React" foam midsole to the Pegasus Trail 4, but obviously doesn't benefit from any improvements to its upper or outsole. Still, if you often run on a mix of pavement and dirt in inclement weather, the Pegasus Trail 3 GORE-TEX could be worth checking out.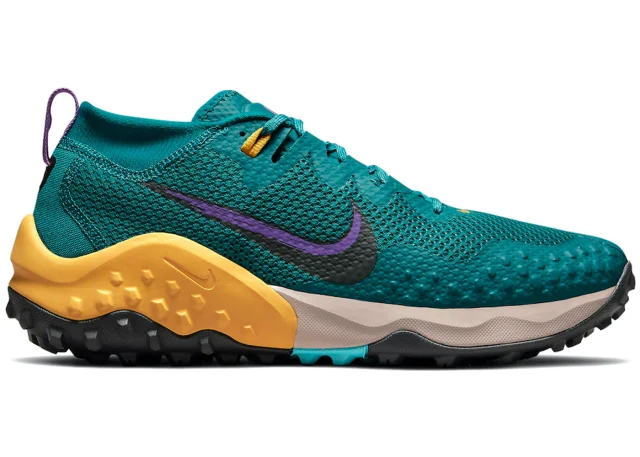 Unlike the complete redesign the Wildhorse received between its 5th and 6th iteration, the Wildhorse 7's updates are minor. It's still a model designed for tackling rugged terrain, and it bares all of the necessary features to do so — including, a thick "React" foam midsole; a segmented rock plate for protection; an accommodating mesh upper; a sock-like heel collar to guard against debris; and a toothy lug pattern that should hold up well in wet conditions. Nike shoes have a reputation for running fairly narrow, and while not terribly wide fitting, the Wildhorse 7 has a much more spacious toe box than past versions of the model. If you want the same protection afforded by the Terra Kiger 8, but a bit more padding for longer efforts, the Wildhorse 7 is worth checking out.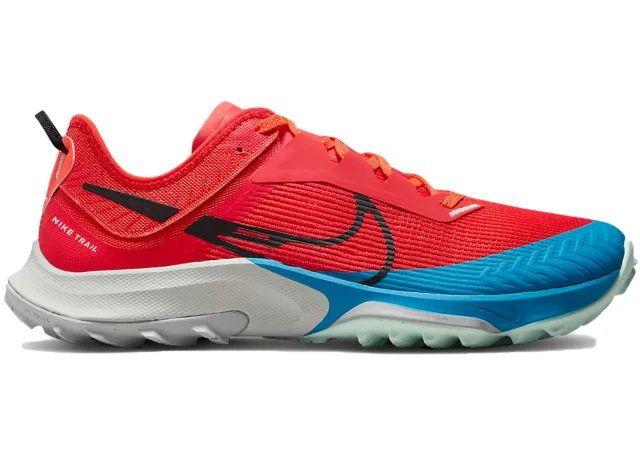 Like the Wildhorse 7, the Terra Kiger 8 received only a few updates for 2022. The full "React" foam midsole the model gained between its 5th and 6th iteration is still present, only this time complimented by the addition of Nike's "Zoom Air" pods positioned under the forefoot for increased energy return. Also new for the Kiger 8 is a knit-like mesh upper, which, in theory, should improve fit for runners with wider feet who have struggled with the narrowness of Nike models in the past. Like its sibling in the Wildhorse 7, the Kiger 8 also comes with a segmented rock plate for protection, but with a much shorter heel-to-toe drop (4 mm vs. 8 mm), it should have a bit better ground feel. If you're looking for a shoe for faster days out on the trails that's still sturdy enough to handle stretches of technical terrain, the Kiger 8 is worth checking out.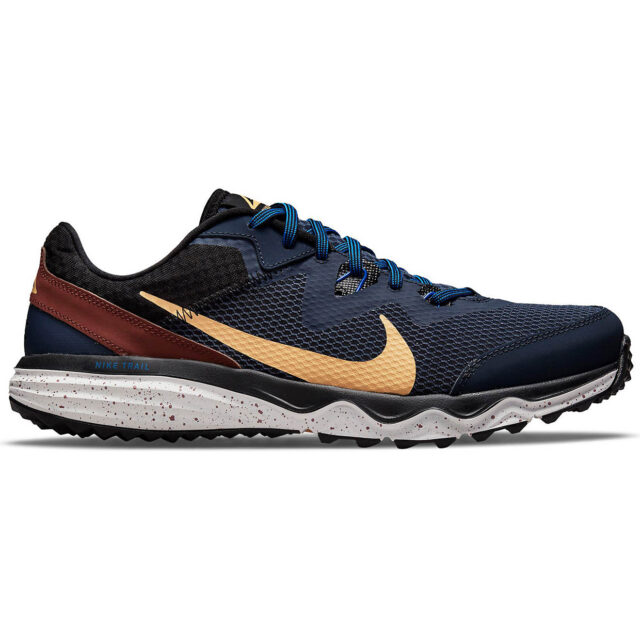 With an MSRP of just $70, the Juniper Trail is intended to be an entry-level trail shoe for runners on a budget. Its moderate stack height and low-profile outsole should provide decent protection and traction for mellow trails, but it likely won't perform as well on more technical terrain as a more protective, grippy shoe like the Wildhorse 7. The Juniper's lower price also does mean that the shoe makes some compromises on quality — the midsole material is softer and likely less durable than the "React" foam used on Nike's other trail shoes, and the upper and outsole rubber might not hold up quite as long. But if you're looking for a simple, straightforward trail shoe for moderate terrain that won't break the bank, the Juniper Trail could be a good option.