Under Armour Charged Bandit Trail 2
Test Location: Gunnison County, Colorado; Concord, Massachusetts
Test Duration: 70 miles
Stated Stack Height (Men's): 26 mm (heel) / 18 mm (forefoot)
Stated Heel-to-Toe Drop: 8 mm
Stated Features:
Lightweight, engineered two-toned mesh upper construction for increased ventilation
Strategic overlays for added durability & protection in high-abrasion areas
Molded sockliner forms to the foot, eliminating slippage & providing ideal underfoot comfort
"Charged Cushioning" midsole uses compression molded foam for ultimate responsiveness & durability
Durable outsole with technical trail lugs for ultimate traction when going up & down the trails​
Stated Weight: 312 g / 11 oz (US Men's 9) / 255 g / 9 oz (US Women's 8)
Blister's Measured Weight (US Men's size 11):
Shoes w/o insoles: 332 g (left) & 336 g (right)
Insoles: 16 g (left) & 18 g (right)
Total: 348 g (left) & 354 g (right)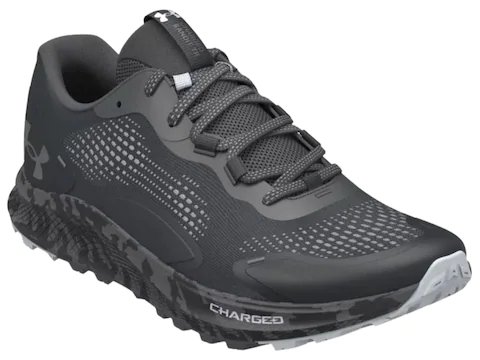 MSRP: $90
Size Tested: US Men's 11 / EU 45
Reviewer: 5'11", 165 lbs / 180 cm, 75 kg
Intro
As the official supplier of many mainstream professional sports organizations, Under Armour has perhaps one of the most globally recognizable brand names. Originally known for their performance base layers, Under Armour began designing shoes in 2006. These days, with the rise of "athleisure" — a style largely propagated by UA — their shoes seem ubiquitous in both gyms and offices across North America.
Since 2009, Under Armour has been pumping out fashion-forward running shoes mostly intended for the roads. Their lineup still leans that way, so the Charged Bandit Trail 2 feels like a bit of an outlier as a legitimate trail shoe. However, a quick look at the outdoorsy marketing campaign Under Armour decided to pair with the Charged Bandit Trail 2 says otherwise. It appears that the company has strong desires to expand into the trail space.
Per Under Armour's description, the Charged Bandit Trail 2 is "specially built for trail running, with crazy cushioning, traction that grips even muddy terrain, and the extra protection trail runners need to keep going." We were curious to what extent that corporate-cool description held true — do the size and R&D capabilities of Under Armour defy their freshman status in the world of trail shoes? Is the Charged Bandit Trail 2 an effective long-distance trail shoe capable of handling the dynamic demands of off-road travel? And who should consider this inexpensive, supposedly versatile, and highly cushioned shoe?
Fit
While I usually wear a size US Men's 10.5 in most other trail shoes, this size was too small in the Charged Bandit Trail 2. After debating how much I needed to upsize, I went to a US Men's 11, which has fit perfectly lengthwise for my short and mid-distance runs.
Under Armour's description of the Charged Bandit Trail 2, in combination with many of its design elements, suggest that this shoe is tailored to a wide range of foot types and is intended to be used for longer distanced runs. The medium-wide fit of the shoe's toe box definitely reflects these aims. Even for my slightly narrower than average foot, the Charged Bandit Trail 2 still provided an ideal balance of comfort and precision.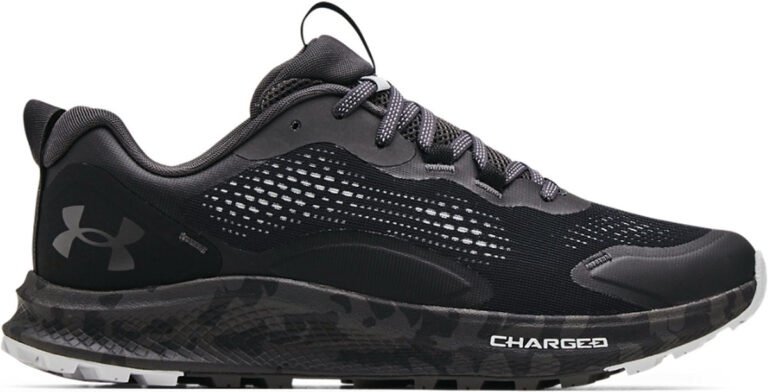 The shoe's midfoot and heel cup share a similarly "medium wide" fit. The padded heel collar sits slightly lower than average and required me to back-lace the shoe to lock down my heel. As a point of comparison, the Charged Bandit Trail 2 felt the most similar (in my opinion) to the Salomon Ultra/Pro, though that model may be just slightly narrower in the midfoot, and it definitely has less padding along the heel collar.
And while the Charged Bandit Trail 2's upper isn't particularly stretchy, I think the shoe's overall fit will still accommodate most foot shapes, apart from folks with a wider than average forefoot and/or flat instep. Essentially, the cut of this shoe seems to suggest Under Armour has attempted to create one trail shoe to do everything and fit everyone.
Weight
At a stated weight of 312 grams, it seems Under Armour was not attempting to grow their burgeoning trail line by debuting some wildly ultralight performance shoe. Instead, the Charged Bandit Trail 2 feels like a more accessible model designed to be durable. Considering the shoe's $90 price tag, which is cheaper than most current shoes on UA's website (and most trail shoes on the market), the Charged Bandit Trail 2's audience is likely made up of beginner to intermediate-level runners who probably won't be as sensitive to a shoe with a little heft to it. So if you're used to running in something agile and quick off the ground, the Charged Bandit Trail 2 may feel a little clunky. For reference, here is how the shoe compares to relevant models in its category (all stated weights are based on a US Men's size 9):
292 g / 10.3 oz — Brooks Running Divide 2
294 g / 10.4 oz — adidas Terrex Soulstride
300 g / 10.6 oz — adidas Terrex Two Flow
303 g / 10.7 oz — Topo Athletic MT-4
312 g / 11 oz — Under Armour Charged Bandit Trail 2
318 g / 11.2 oz — Columbia Montrail Trailstorm (US Men's 8.5)
320 g / 11.3 oz — Saucony Canyon TR 2
321 g / 11.3 oz — Nike Pegasus Trail 3 GORE-TEX
Among other affordable introductory road-to-trail shoes, the Charged Bandit Trail 2 lands directly in the middle of the pack when it comes to weight. Taking into account that its weight includes the shoe's proprietary waterproof lining, a feature that typically adds 10 to 20 grams to any model, the Charged Bandit Trail 2 is by no means an outrageously heavy shoe for its class.
Upper
Given how the Charged Bandit Trail 2 resists specificity, it should be a viable option for someone who wants only one pair of trail running shoes for all conditions. The upper looks to be designed with this kind of versatility in mind.
To start, the foundation of the vamp is made of a synthetic material that Under Armour calls mesh. For "mesh," it is an extremely tightly knit pattern, which, in conjunction with Under Armour's "Stormproof" water resistant lining, created a hermetically sealed environment for my feet. Even on trails winding through Colorado's dry sagebrush ecosystems at elevations around 8000 feet, my feet were pretty moist by the end of a morning run. I often find that waterproof versions of shoes are self-defeating; they make your feet sweat more, and when water inevitably leaks in, the shoe has a hard time draining effectively. I did have a chance to spend some time running in humid New England though, and there the Stormproof liner proved to be useful at preventing my feet from becoming even more damp tromping through dewy grass and low brush.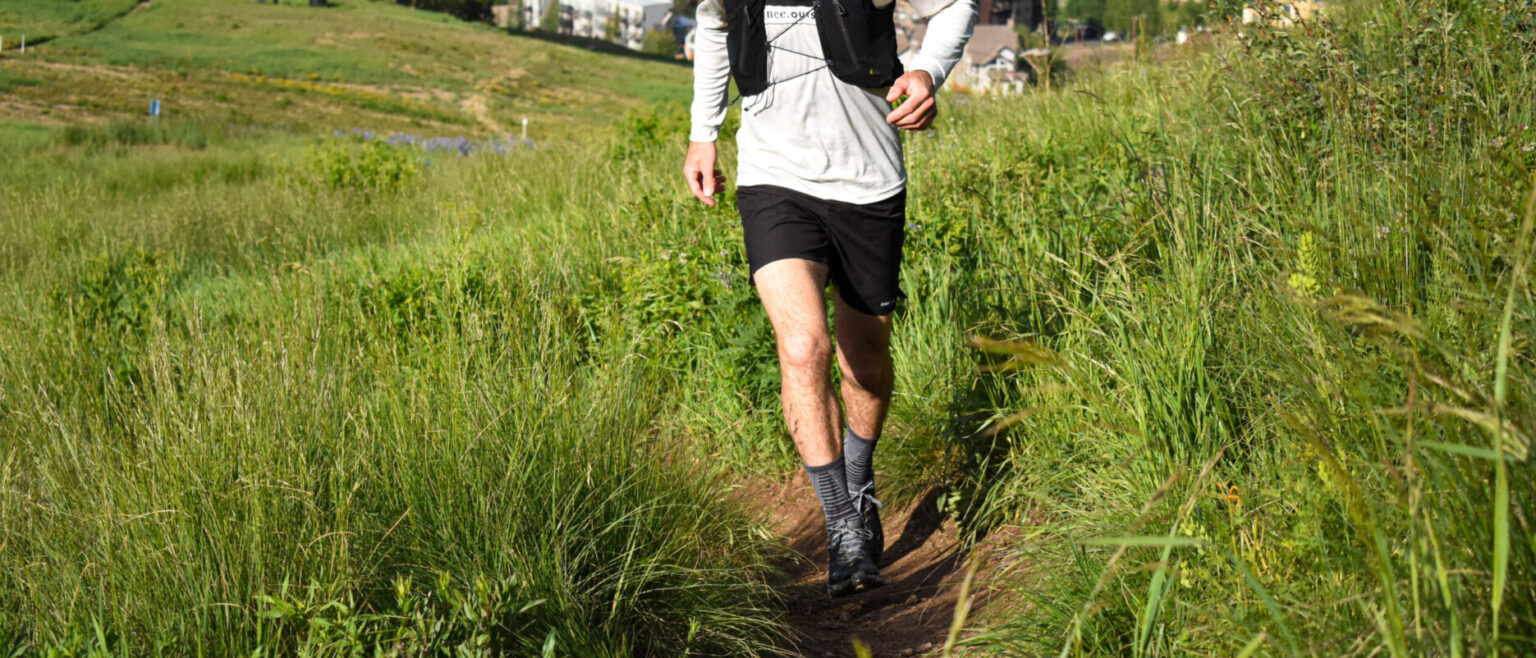 While the Charged Bandit Trail 2's lack of breathability can also be blamed on the density and inflexibility of the materials used for its upper, those same materials should also be credited for making the shoe pretty durable. Despite bushwhacking, running down steep descents on ski trails laden with loose gravel, and navigating overgrown slick rock gardens, the upper showed nearly no signs of wear. To boot, it also kept my foot protected and securely held in place.
The Charged Bandit Trail 2's quite rigid heel counter, torsionally supportive heel piece, and leathery medial / lateral midfoot overlays also play a pretty significant role in establishing foot security. However, the shoe's narrow lacing system definitely detracts from this. On more demanding downhill sections, it often felt like the lacing system's eyelets only just barely extended over the top of my foot, which, in combination with the shoe's tall stack height, made the Charged Bandit Trail 2 feel occasionally unstable. Overall though, I think the upper of Under Armour's trail runner still excels on rugged trails in cooler temps.
Midsole
The midsole of the Charged Bandit Trail 2 is interesting and suggests collaboration among contrasting teams of shoe designers: how to make a widely accessible shoe suitable for road running, technical trail conditions, and long miles, without resulting in a confusing slurry of foam and rubber?
The shoe's fairly high stack height was the first thing I noticed when unboxing. At 26 mm in the back and 18 mm up front, the Charged Bandit Trail 2 preserves a healthy level of cushioning throughout its entire length, despite an 8 mm heel-to-toe drop. The midsole is also surprisingly rigid. If 5/10 is an average amount of midsole flexibility for trail shoes (on my completely subjective scale), I'd give the Charged Bandit Trail 2's an 8/10. There are some flex grooves toward the forefoot that make that part of the shoe softer and more pliable, but they're subtle. A large amount of stiffer foam contributes to a midsole that is very protective against rocks and roots, feels comfy on longer runs, and is also surprisingly energetic. However, such a firm midsole impairs precise foot placement and can make the shoe feel quite "tippy" — the shoe's stiff platform doesn't articulate over uneven surfaces well enough to accommodate for the foot's higher center of gravity.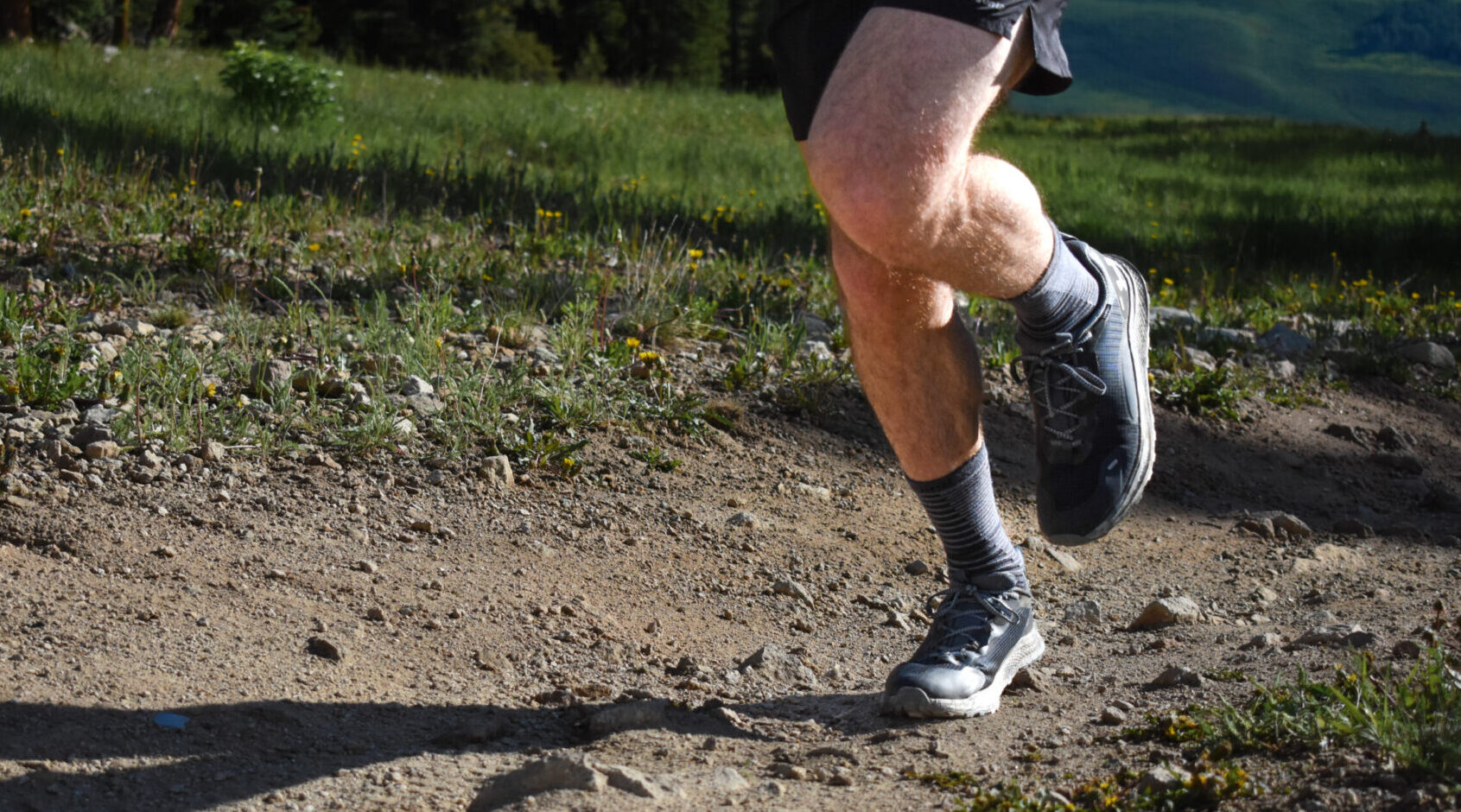 The Charged Bandit Trail 2's midsole is also infused with an understated rocker and supportive medial / lateral midfoot extensions. Again, the different directions the shoe's design wants to go make me suspicious that Under Armour seemed to be unwilling to compromise on any one potential use for the shoe. Implementing disparate characteristics with the hopes of making this a model capable of long mellow trail runs but also one stable enough for more demanding technical surfaces has the potential to rob it of any capability at all. I will speak more to this below, but for now, I will say that in practice, the midsole struck a good balance of plushness, energy return, and protection.
Outsole
The Charged Bandit Trail 2's contrasting outsole continues on the same thematic path we've followed throughout this review. A multi-directional pattern of low-profile chevron lugs adorns the bottom of the shoe, with additions of stickier rubber on the toe and heel that bookend firm rubber under the remainder of the foot.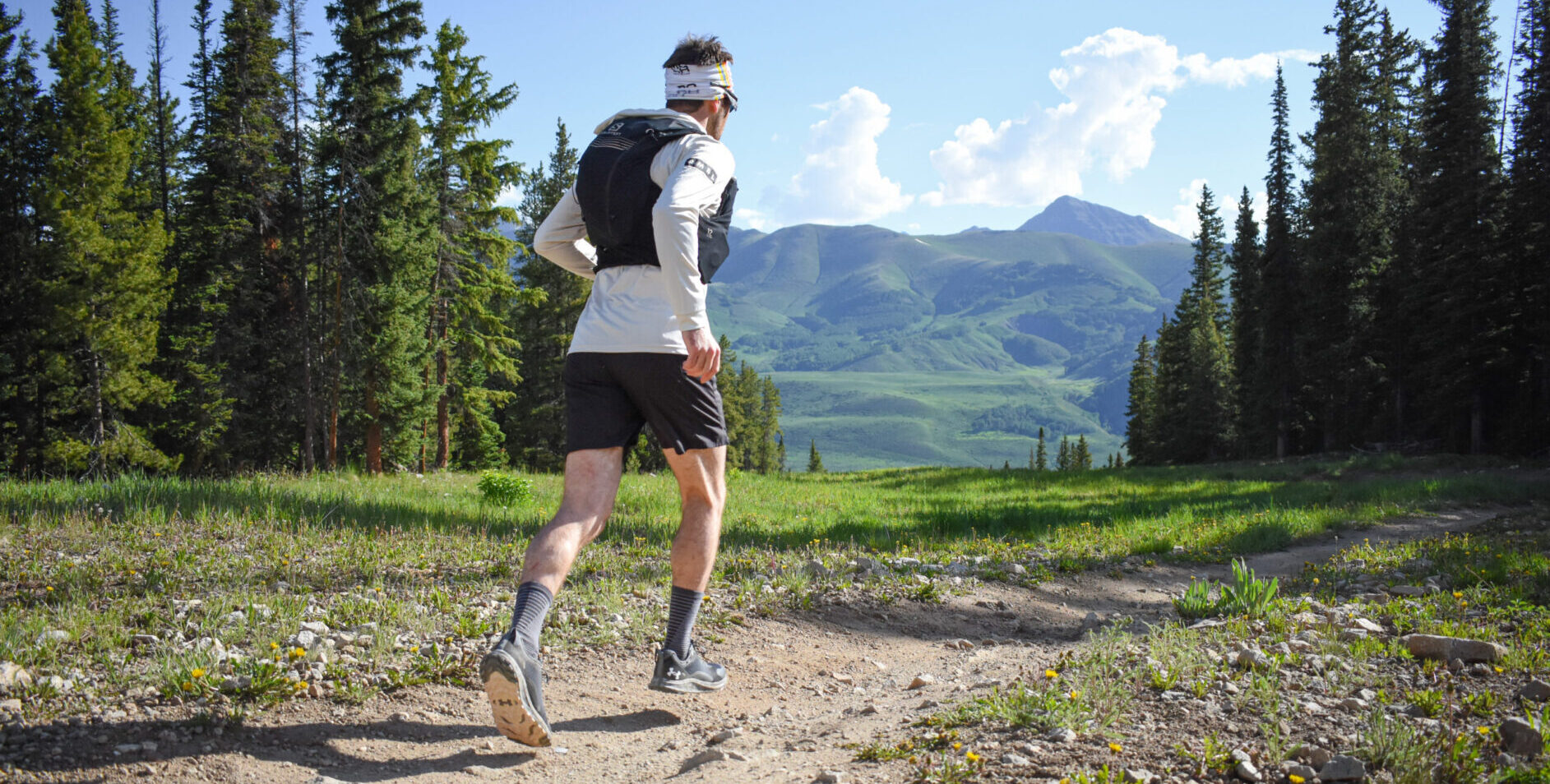 While the Charged Bandit Trail 2's midsole performs pretty well despite its dissimilar features, the outsole (I think) mostly fails. In short, I never felt like I could get a confident grip on any off-road surface — from sand to hard packed dirt and rock (dry or wet). Poor traction might be an understatement. I actually felt myself losing speed and efficiency with each stride as my toe-offs repeatedly slipped back on just about every surface. In wetter settings, I could have sworn someone had greased the Charged Bandit Trail 2's outsole rubber (though of course, I'm not fast enough to warrant any Buster-Keaton-inspired sabotage).
I will say that Under Armour did succeed in creating quite a durable outsole — as is the usual trade off when it comes to grip. And in this case, that's extremely important. For a model intended to be someone's sole pair of trail shoes, outsole durability carries a lot of value. It's the most visually obvious place a shoe wears out. For more experienced runners, the feeling of a packed-out midsole will be the first reason to retire a shoe; but for someone just getting into trail running who might only look at physical signs of wear, a shoe with a resilient upper and outsole screams quality.
On Trail
Over the 70 miles I have so far run in the Charged Bandit Trail 2, I was able to navigate terrain ranging from Colorado's rocky alpine and sandy singletrack, to New England's dripping dense woods and old railways converted to bike paths. My runs typically fell between 7 and 15 miles, and I have to say, I mostly enjoyed being in this shoe for those experiences. That said, the Charged Bandit Trail 2's poor outsole traction did constantly frustrate me on wet and/or loose surfaces, and I was occasionally thrown by the shoe's instability. Aside from that, the Charged Bandit Trail 2 functioned adequately across a wide range of trail types.
I wouldn't say the shoe made me feel especially fast — actually, I would describe the shoe as pretty clunky — but I did feel comfortable and confidently "armo(u)red" on my mid-distance runs involving punchy climbs and steep, smooth downhills. The tradeoff for this was a lack of agility and a numbed sense of ground feel. The Charged Bandit Trail 2, with its fairly stiff and bulky cushioning, often felt like an unstable ride.
After using this shoe in a variety of settings during my review period, I think in the future I'll relegate it to my uninspired after-work jog — at the end of the day, the Charged Bandit Trail 2 is comfortable, it is versatile, it doesn't nag at me to run faster, and it's been durable so far.
Durability
I've traced what I'm about to say above, but I want to reiterate it here: the Charged Bandit Trail 2's burliness is probably the most impressive aspect of the shoe. From the upper through the midsole and outsole, the Charged Bandit Trail 2 still looks and feels practically brand new — and though I've only put 70 rugged miles on it, I'm confident in saying the shoe will likely have no issues withstanding a good bit more.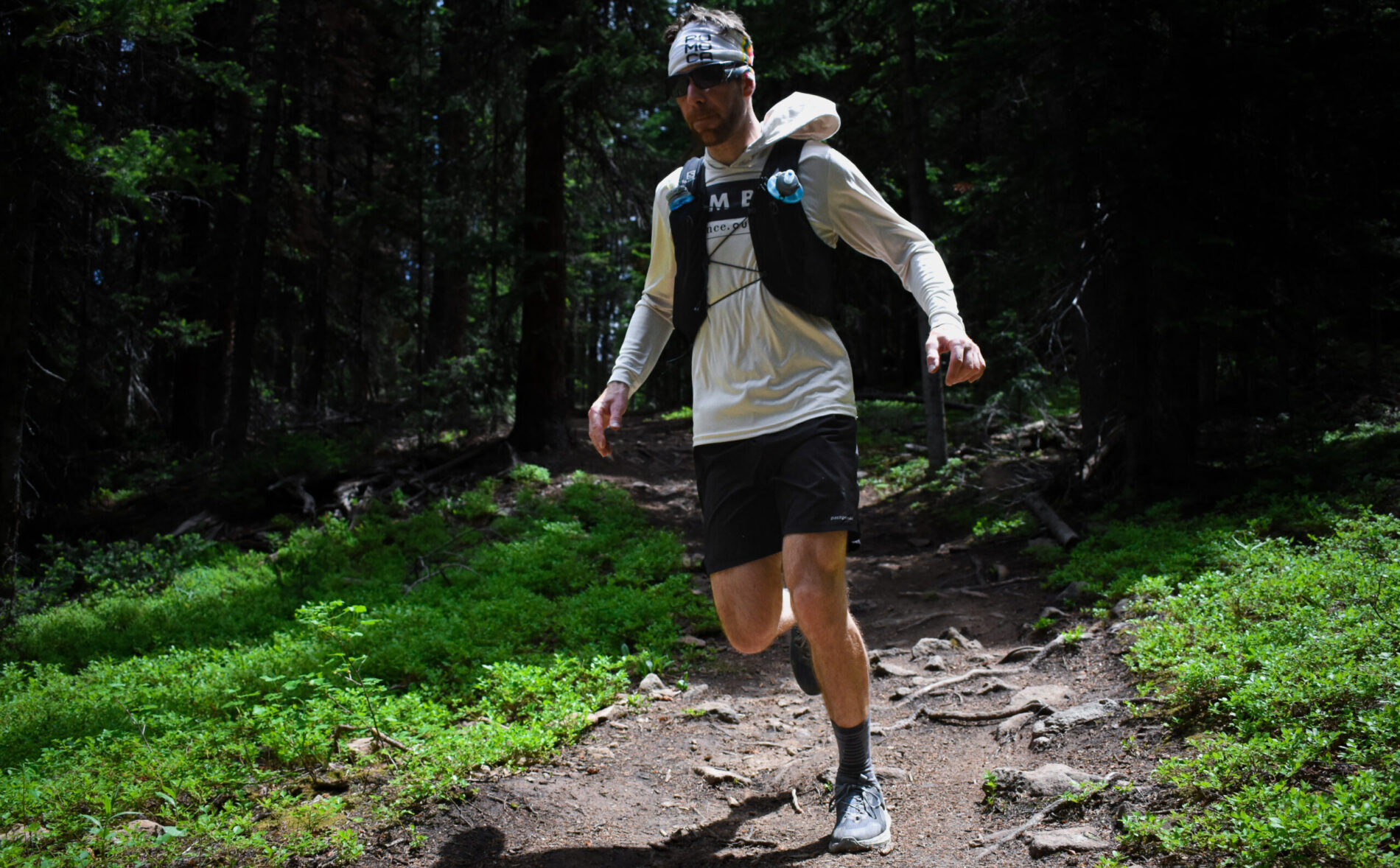 For how inexpensive the Charged Bandit Trail 2 is, I'm blown away by its hardiness. I've had shoes twice as expensive from venerated brands degrade after only 30 miles. Sure, a toe cap is beginning to peel, some of the lugs are ragged around the edges, and the midsole is getting a little chummed up, but as far as I'm concerned, all of that is just cosmetic. Ultimately, I think the Charged Bandit Trail 2 is a relatively durable shoe — enough to motivate fledgling runners to buy another pair of Under Armour's trail running shoes. As I continue to put more miles on the Charged Bandit Trail 2, I'll chime back in with updates.
Who's It For?
Simply put, Under Armour's Charged Bandit Trail 2 is best suited for novice trail runners looking to go right from their front door to the nearest dirt. It's also a shoe capable of growing with that person's abilities as they reach for greater distances and rougher terrain. Its cushioning can dampen the impact on longer runs and the Charged Bandit Trail 2's upper will help shed rain on dreary, wet mornings. The shoe's medium-width toe box and well-padded heel collar should allow it to fit a wide range of foot shapes (though going up a US half size larger than what you typically wear is recommended). All that said, the more specific your end use, the less appealing this shoe might be; it's not ideal for those who prioritize traction or stability on technical terrain, a soft midsole, a breathable upper, or a low weight.
Bottom Line
Most people don't associate Under Armour with trail running — but with the brand's popularity across the globe, their efforts to break into the trail space might just change that. As a shoe built to be the sole pair someone getting into trail running owns, the Charged Bandit Trail 2 doesn't do anything amazingly well, but it does have a few impressively performing design elements that raise eyebrows. Its ample midsole is pretty stiff, which makes for a fun combination of squish and rebound on flatter trails, though it does detract from the shoe's compliance on rougher terrain. Ultimately, this is a versatile, durable, and stylish shoe that I could see popping up on local neighborhood trails with frequency or just as easily appearing on the feet of intrepid mountain runners recently hooked on the sport.