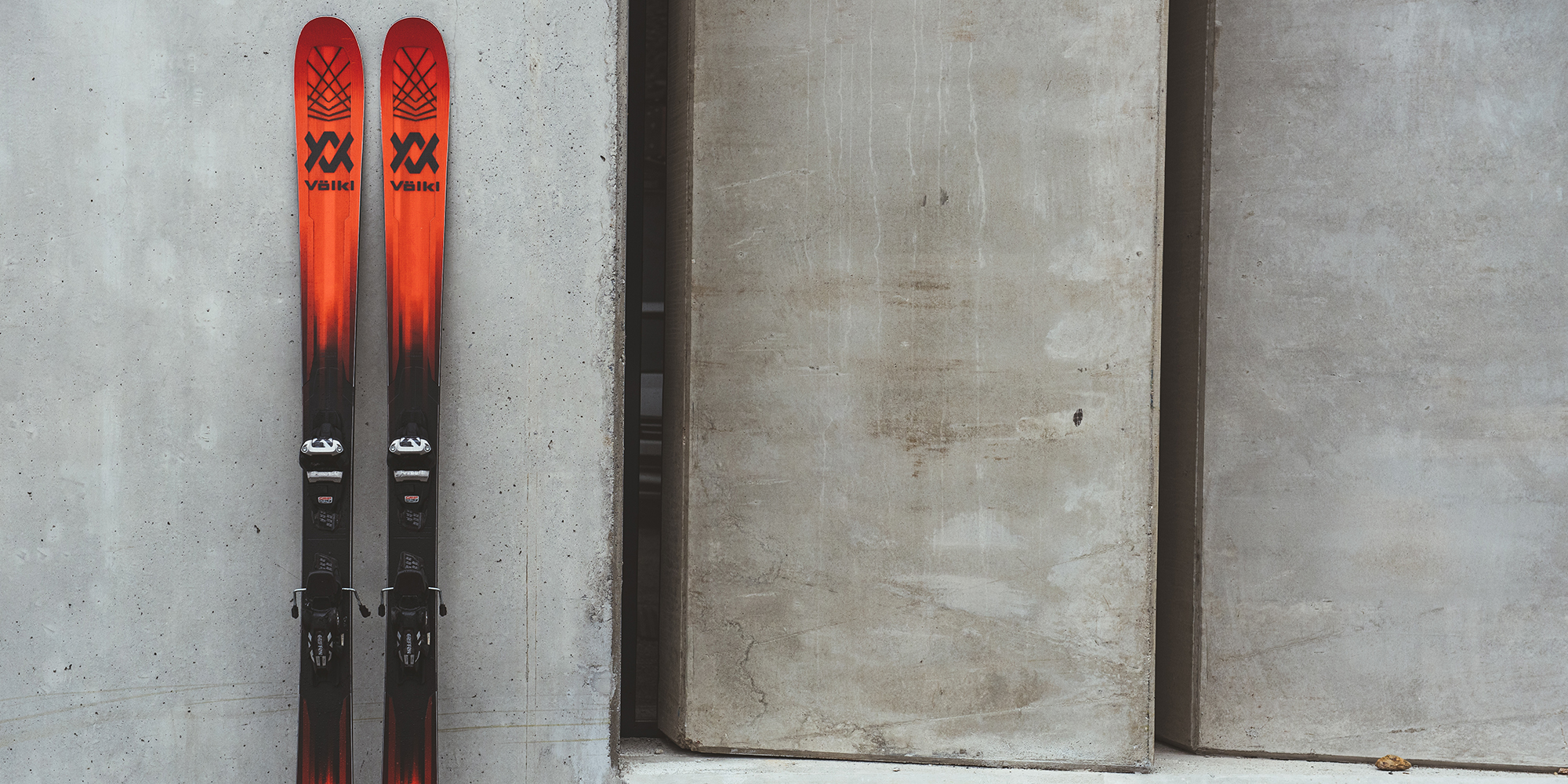 Intro
Volkl just announced the latest iterations of their do-everything, metal-laminate, 96mm-wide, all-mountain skis: the 2021-2022 M6 Mantra and Secret 96.
We should be getting on the new skis in the near future, but for now, let's discuss what Volkl is claiming about these new skis.
For a bit of background, it was three years ago when Volkl announced the M5 Mantra and Secret. The "M5" signified that it was the fifth variation of the Mantra ski, and it was the first to introduce what Volkl calls their "Titanal Frame." That frame is essentially a few different sheets of titanal metal that were segmented and milled in a way that Volkl says lets them more precisely fine-tune the longitudinal flex pattern, damping, and torsional rigidity in a way that wouldn't be possible with more traditional sheets of titanal, which often run edge-to-edge and / or tip-to-tail on most other skis.
If you want to learn about the M5 Mantra, I'd recommend going all the way back to Episode #4 (!) of our GEAR:30 podcast, where we discussed it and the 18/19 Secret with some of Volkl's engineers.
Since that initial release, Volkl has used a similar Titanal Frame across numerous other models, including the Mantra 102, Katana 108, and Kendo 88.
We've been able to ski the M5 Mantra, Mantra 102, and Katana 108, and our reviewers have had very positive impressions across the board. So, how is Volkl going about improving upon their seemingly winning recipe?
There are a few key construction updates for the 21/22 M6 Mantra and Secret 96. (The two models share the same construction, just different top sheets, available lengths, and length-to-length differences that we're about to discuss).

Change #1: 3D Radius
If you have been staying on top of Volkl's ski lineup during the past few years, this will not come as much of a surprise. Volkl has been using their "3D Radius" approach on nearly all of the new freeride skis they've recently released, but the M5 Mantra and Secret 96 were two of the notable exceptions.
That changes with the 21/22 models. Basically, the 3D Radius design means that the skis feature a blend of three different sidecut radii, with a long radius around the tip / shovel, a shorter radius around the middle of the ski, and a long radius around the tail. The end goal of this is the ability to make a wider variety of turn shapes, without losing the precision and engagement needed for tighter turns on piste, or the ability to slarve / feather turns off piste. While there are a lot of factors that go into a ski's overall performance, we will say that the Volkl Mantra 102, Katana 108, and Blaze 106 (all of which feature a variation of Volkl's 3D Radius) carve very well without feeling hooky or unpredictable during longer turns or in softer snow.
For reference, here's how Volkl describes the sidecut radii of the M6 Mantra and Secret 96. The R1 number refers to the tip radius, the R2 number refers to the radius around the midsection of the ski, and the R3 number refers to the radius at the tail.
Sidecut Radii: 2021-2022 Volkl M6 Mantra
163 cm: R1(24.1 m), R2(14.2 m), R3(20 m)
170 cm: R1(26.9 m), R2(15.8 m), R3(22.1 m)
177 cm: R1(29.8 m), R2(17.5 m), R3(24.3 m)
184 cm: R1(31.8 m), R2(18.7 m), R3(25.9 m)
191 cm: R1(35 m), R2(20.5 m), R3(28.3 m)
Sidecut Radii: 2021-2022 Volkl Secret 96
149 cm: R1(19 m), R2(11.2 m), R3(16.1 m)
156 cm: R1(21.4 m), R2(12.7 m), R3(18 m)
163 cm: R1(24.1 m), R2(14.2 m), R3(20 m)
170 cm: R1(26.9 m), R2(15.8 m), R3(22.1 m)
[Fun Fact: When we were talking with the folks at Volkl about the new M6 and Secret 96, they said that they tested dozens and dozens of different radii combinations to arrive at the ideal blend when they were first developing the 3D Radius design. The one that ended up being the best during their testing? The very first version they pressed.]
Change #2: Tailored Titanal Frame
We just discussed the original Titanal Frame design, but Volkl is tweaking — or, rather, "tailoring" — it in the 21/22 M6 Mantra and Secret 96.
The frame still includes a 0.7mm-thick layer of titanal above the edges of the ski. It also includes a 0.3mm-thick sheet of titanal above the binding area. And then there's a full sheet of titanal below the wood core.
What's new with the 21/22 models mostly comes down to how Volkl changes the Titanal Frame between different lengths of the skis. On the longer lengths, the wider section of the Titanal Frame between the bindings and the shovel is longer, while that same section on the shorter lengths is shorter. I.e., more titanal for longer lengths, less titanal for shorter lengths. It's a bit tough to explain in words, but you can see the "wider section" of the Titanal Frame that I'm referring to in the image below of the Secret 96: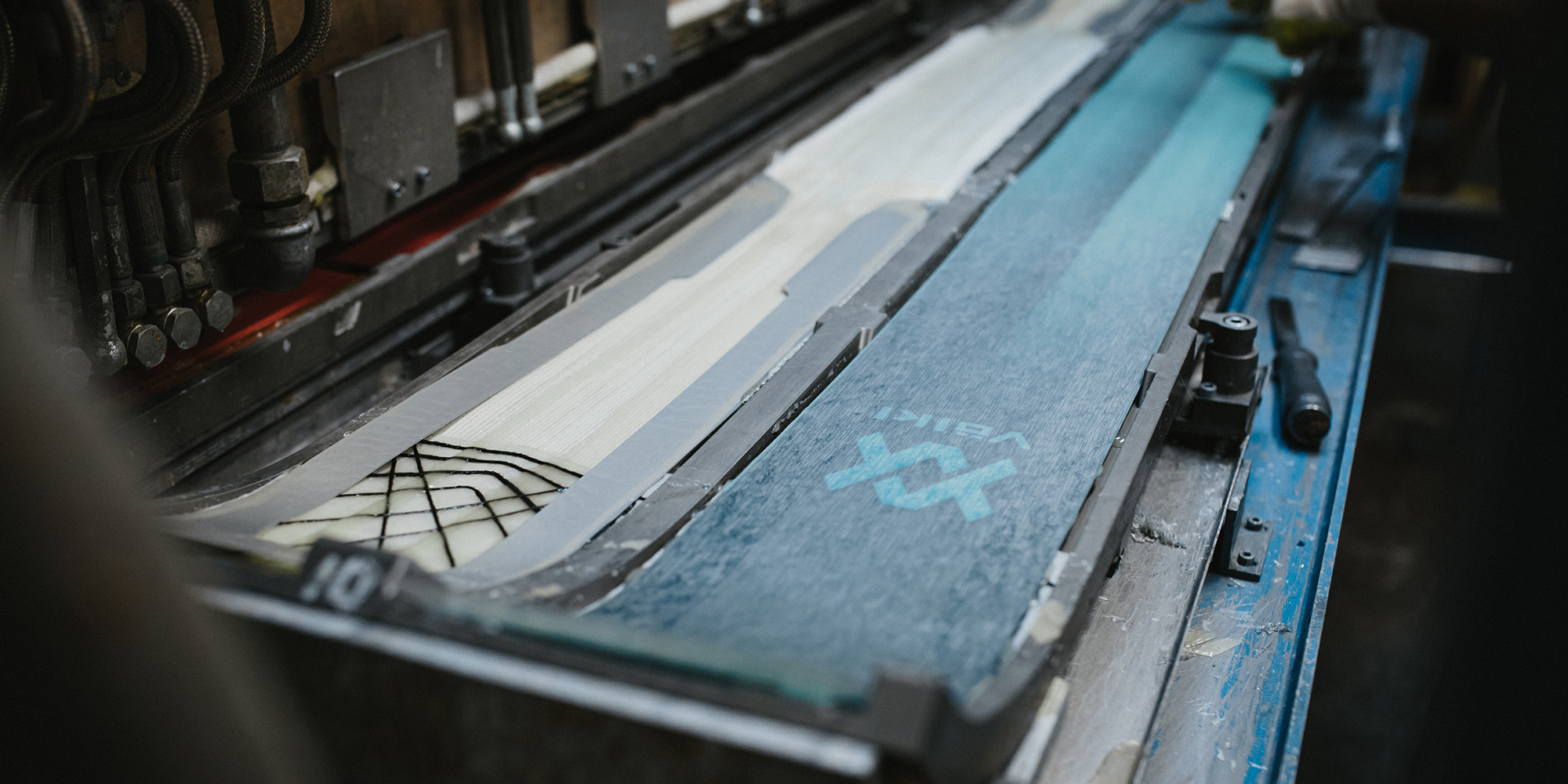 The end goal of all this is to make these skis perform similarly for skiers of different sizes. On the previous M5 Mantra and Secret 96, the ratio of titanal-to-ski-length would have been higher in, say, a 149 cm length compared to a 191 cm length, since the shape of the Titanal Frame didn't really change between lengths. In theory, this meant that smaller skiers may have found the shorter lengths more challenging to ski, while larger skiers may have found the longer lengths not as supportive or stable as they wanted. Volkl is aiming to eliminate that potential issue with the new skis by tweaking the relative amount of titanal between lengths.
The new M6 Mantra and Secret 96 also have a slightly different titanal plate under the binding area. That piece of metal now includes a small slit (see below) in front of the bindings, with the goal of subtly reducing torsional rigidity in that area to make for a more responsive feel when initiating carved turns.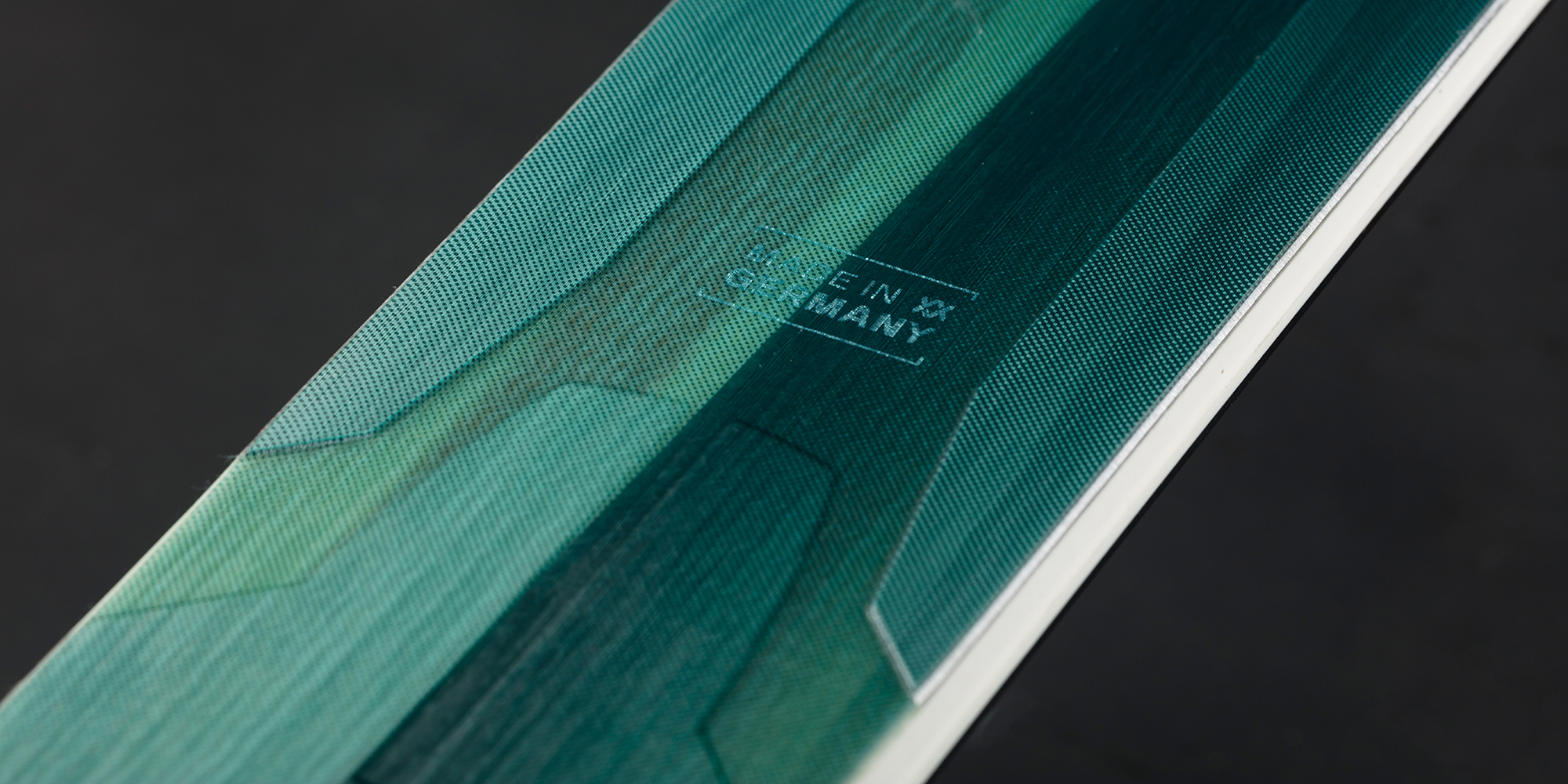 Change #3: Tailored Carbon Tip
Rounding out the updates is a new way that Volkl is using carbon fiber. The previous M5 Mantra and 19/20 Secret 96 had a traditional sheet of carbon fiber in the tips, for added torsional rigidity at minimal weight gain.
The 21/22 M6 Mantra and Secret 96 use carbon fiber strands in an interesting new manner. This approach first appeared on Volkl's carving-oriented V-Werks skis, and essentially consists of individual carbon-fiber strands that are embroidered onto a "fleece" sheet in any design / orientation that Volkl wants.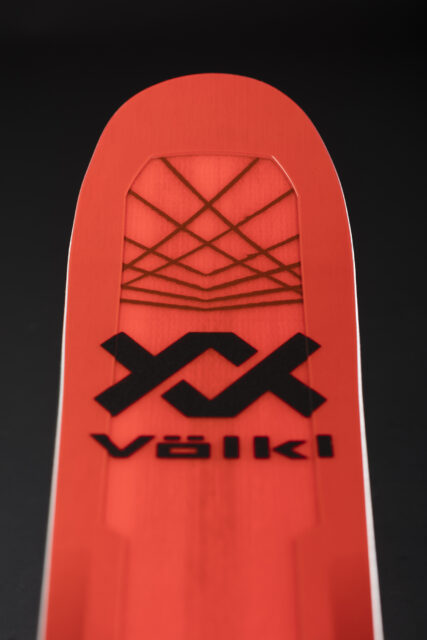 By manipulating the orientation of the individual carbon strands, Volkl says they can better fine-tune the longitudinal and torsional stiffness of the skis, compared to more traditional carbon stringers or carbon sheets, which typically maintain the same orientation (and effects on flex) across their entire surface area. In theory, this is fairly similar to K2's "Spectral Braid," though Volkl's "Tailored Carbon Tip" looks to be more complex with more customizability, and is currently only used in the shovel and tip of the ski, rather than along the whole length of the ski.
What Has Not Changed?
Same as the previous M5 Mantra and Secret 96, these new skis are still designed to perform well all over the mountain, and are designed for directional skiers who appreciate a stable platform.
Their dimensions also reportedly haven't changed very much at all, and neither have their rocker profiles. We were big fans of the M5 Mantra, so we're not at all upset about that.
As for weight? That's still listed as "TBD" by Volkl, but we suspect any differences to be relatively minor.
It's also worth noting that the other skis in Volkl's "Freeride" collection (e.g., Kendo 88, Kenja 88, Kanjo 84, Yumi 84, Secret 102, Mantra 102, & Katana 108) are not being changed for 21/22, just the M6 Mantra and Secret 96.
The new M6 Mantra and Secret 96 will be available at select retailers during the 20/21 season, with full availability for the 21/22 season. We're extremely excited to get on the M6 Mantra and Secret 96, so stay tuned for more on our site in the future.