Thumbnail Photo: Eliel Hindert
Today WNDR Alpine released their third ski, the Reason 120, and at the Blister Summit we sat down with WNDR's Matt Sterbenz to get the backstory on the new ski; why it was actually the first ski he wanted to make; how it compares to their Vital 100 & Intention 110; and more.
Check out the video above for all of that. Here, we're going to go into a few of the highlights of the new Reason 120.
First and foremost, the biggest difference with the Reason 120 vs. Vital 100 and Intention 110 is obviously width. At 120 mm underfoot, the Reason 120 is the widest and most powder-oriented ski in WNDR Alpine's lineup.
In line with that, WNDR also made some tweaks to the shape, rocker profile(s), flex pattern, sidecut radius, and mount point of this new ski, relative to their Intention 110.
The big thing with the Reason 120 that is not different from WNDR's other skis is the Reason 120's "Algal Tech" construction. That means their Algal Core, which is a mix of domestically sourced aspen and algal polyurethane stringers and has a biobased carbon content of 41.58% by ASTM D6866. There's also WNDR's updated Algal Sidewall, which is a liquid-cast algal polyurethane that is reportedly stronger and contains more biobased content (67.89%) than the 20/21 Algal Sidewall (it also reportedly cuts down on waste, relative to traditional laminated sidewalls). The Reason 120 also features "Biobased Super Sap," a replacement for traditional petroleum-based resins that is made by Entropy Resins and is ~28% bio-based.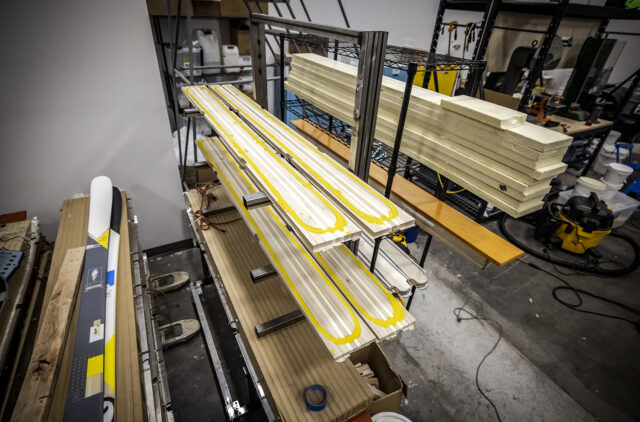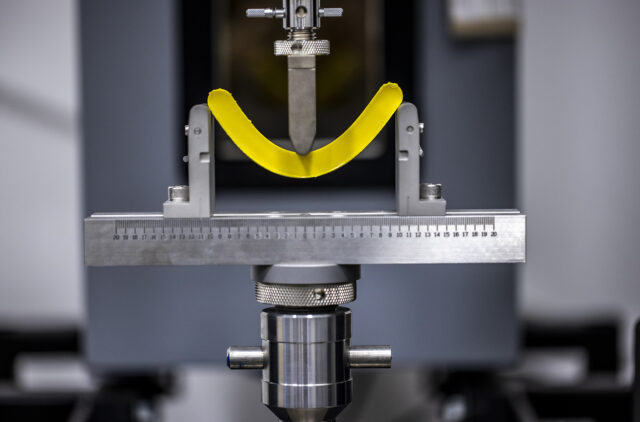 Rounding out the Reason 120's construction is a triaxial fiberglass laminate, 51% biobased nylon / PU top sheet, sintered UHMW base, 2.2 mm steel edges — and new for the Reason 120 — a tailblock with a skin-clip tail notch.
In contrast to many similarly wide skis, the Reason 120 does not have dramatically tapered tips and tails. They start tapering a little bit earlier than the Intention 110's, but the Reason 120 still has a fairly long effective edge, particularly compared to other ~120mm-wide skis.
Like WNDR Alpine's other skis, the Reason 120 is available in both a rocker / camber / rocker profile, as well as a full reverse-camber profile. Unsurprisingly, given that it's the brand's widest ski, the Reason 120 has the deepest rocker lines (in either profile) of WNDR's skis.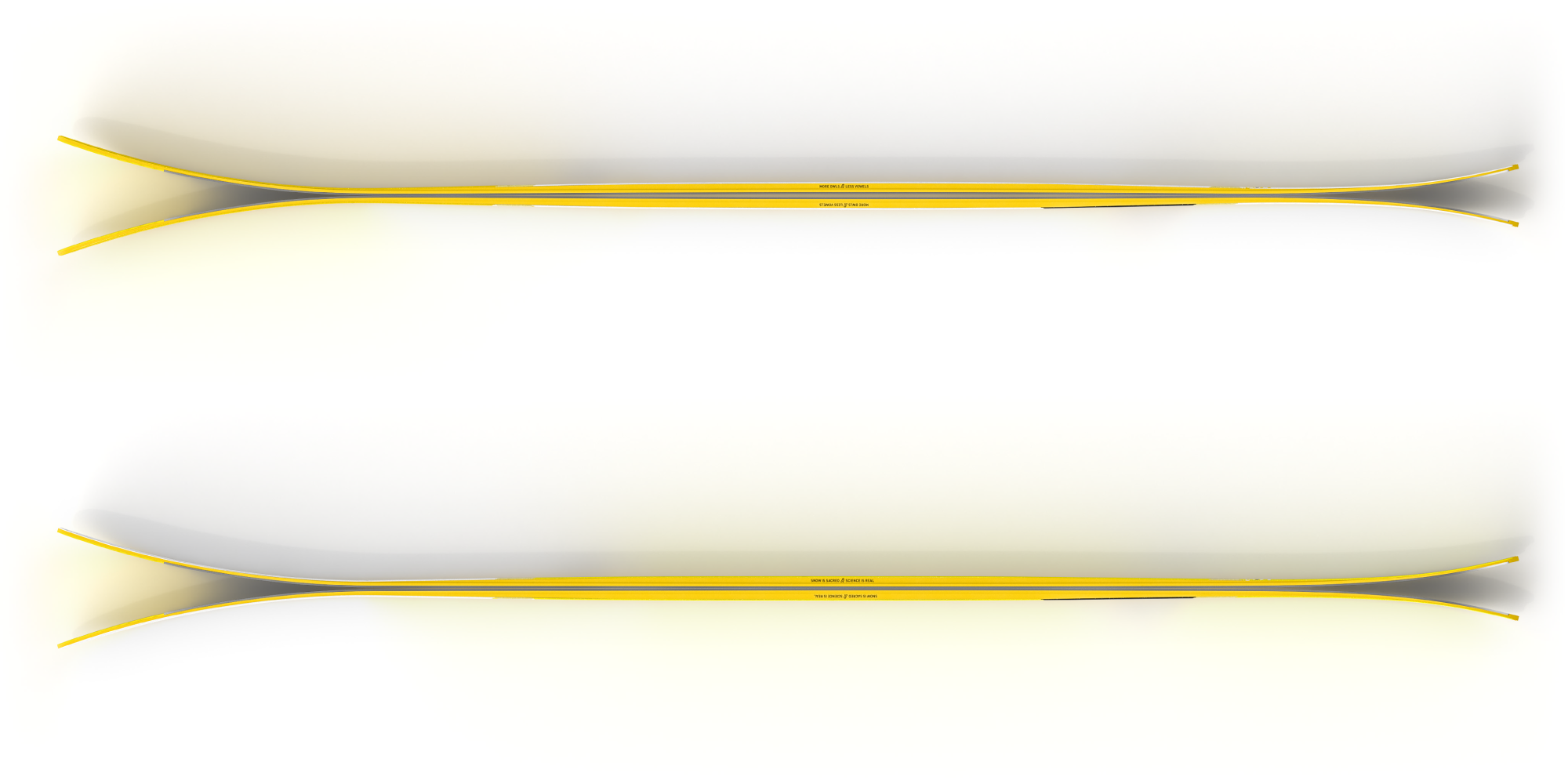 The Reason 120's shape also features the smallest width difference between the tip and tail, with the 184 cm Reason 120's stated dimensions coming in at 147-120-138 mm. And as we'd expect from other skis with similar dimensions, the Reason 120 has a recommended mount point that's a bit more on the progressive side, reportedly sitting around -5.5 cm from the true center of the ski.
The Reason 120 also features the tightest stated sidecut radius of WNDR Alpine's skis, with the 184 cm length's stated sidecut radius coming in at 20 meters. That's still far from super short, but a bit shorter than the Vital 100 and Intention 110.
To help with flotation and playfulness, WNDR also gave the Reason 120 a slightly softer flex pattern than their other skis, though for what it's worth, the Reason 120s we flexed at the Blister Summit were not what I'd call super soft skis by any means.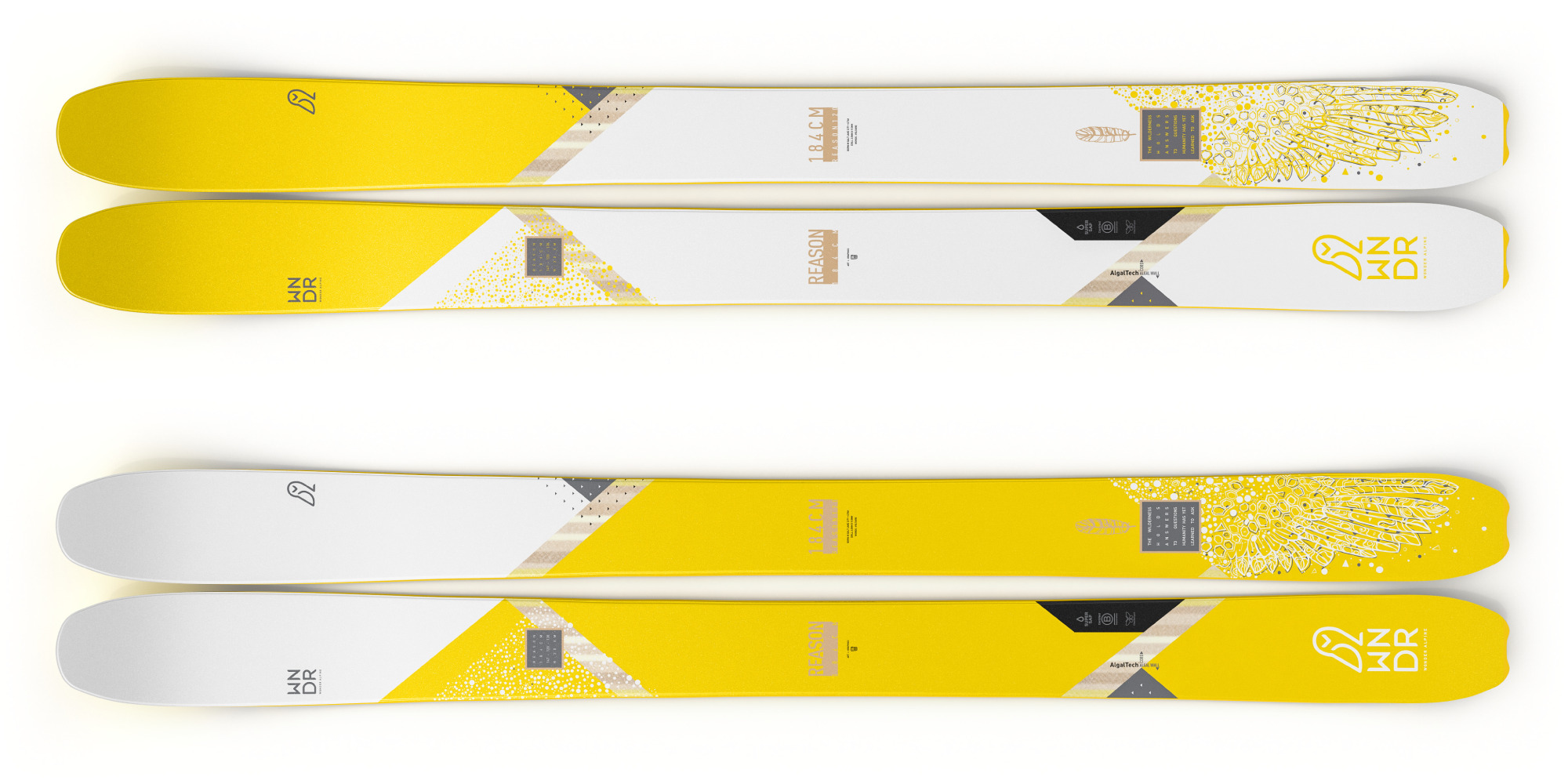 A couple of our reviewers got to spend time on the early prototypes of the Reason 120 at the Blister Summit, and the general takeaways were very positive. I asked reviewer Sam Shaheen about it and here was his response: "I did ski the 120 and loved it. Very surfy and intuitive. Playful but not extremely light. It felt similar in suspension to the 110 but much looser and more surfy. I really liked that ski."
We'll be spending time on the production versions of the Reason 120 next season, but we'll close out this initial look with some of the stated specs of the new ski:
WNDR Alpine Reason 120
Available Lengths: 170, 177, 184, 191 cm
Stated Dimensions (all lengths): 147-120-138 mm
Stated Sidecut Radii: 16.5 m (170 cm), 18.5 m (177 cm), 20 m (184 cm), 22 m (191 cm)
Stated Tip / Tail Splay: 70 mm / 30 mm
Stated Weights: 1670–1680 g (170 cm), 1780–1790 g (177 cm), 1890–1900 g (184 cm), 2000–2010 g (191 cm)