Zeal Hatchet Goggle
Lenses Tested:
Optimum Polarized Automatic Plus GB (VLT 18-38%)
Optimum Sky Blue Mirror (VLT 65%)
Stated Features:
Everclear Anti-Fog
Permashield Hardcoat
Dual Strap Adjustment
No Slip Grip
Helmet Compatible
Optically Tapered Cylindrical Lens
MSRP: $159
Test Locations: Crested Butte & Telluride, CO
Days Tested: ~18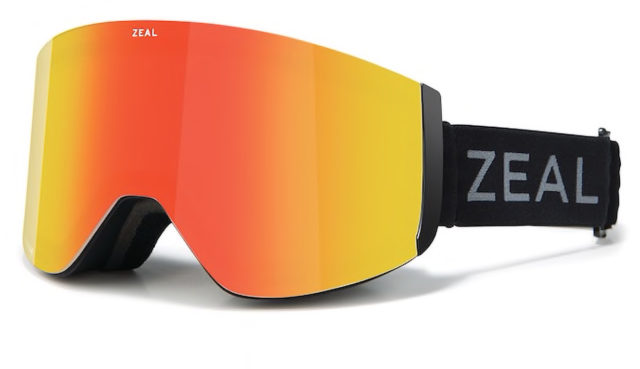 Intro
There's been a recent surge of new goggles that incorporate magnetic lens-swap systems to make switching lenses easier than ever. And overall, the goggles we've used with magnetic lens-swap systems have been excellent — goggles like the Anon M series, Giro Axis, and Smith 4D Mag all make it super quick and easy to change to whichever lens best suits the conditions.
But magnetic goggles do have some downsides. First and foremost, many of them are very, very expensive. Second, some people can get justifiably apprehensive about trusting a few magnets to hold their lenses in place when skiing hard.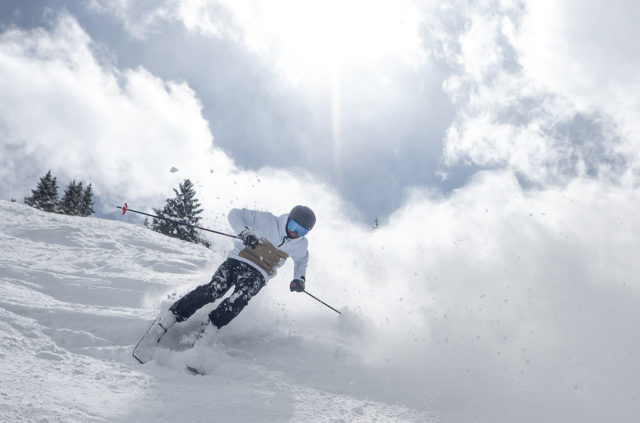 Zeal's Hatchet goggle aims to address both of those issues. It's got a magnetic lens-swap system, comes in at a fairly moderate price of $159, and its lens slots into vertical "rails" to make swapping lenses not only easy, but also secure.
Jonathan Ellsworth and I have both been spending time using the Hatchet goggle, and we've both come away liking it. So let's talk more about what makes this goggle stand out and how it compares to the competition.
Fit
The Hatchet fits on the larger end of the spectrum. I have a big face and it fits me very comfortably. It's not quite as big as the Anon M4 or POC Orb Clarity, is similar in size vs. the Smith I/O Mag XL, and is a bit bigger than the Giro Axis, Smith 4D Mag, Smith I/O7, Sweet Protection Firewall, and Glade Challenger.
The Hatchet isn't the most flexible goggle and, as always, we'd recommend trying it on with your helmet before purchasing. But Jonathan and I have both been able to get nice, secure fits with the Hatchet and we have fairly different head shapes.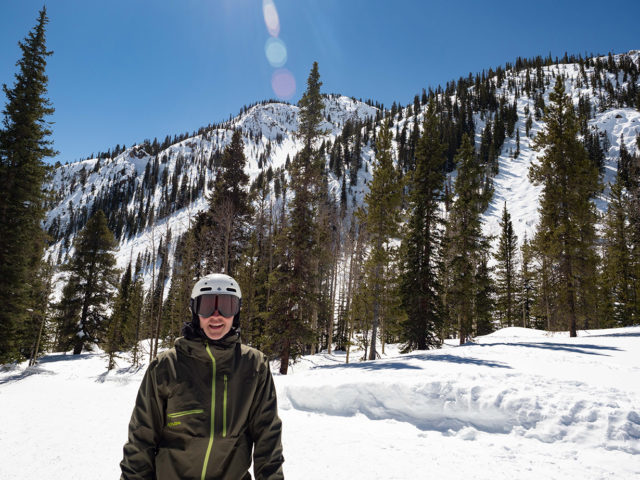 One thing that makes the Hatchet stand out from other magnetic goggles is the fact that the Hatchet is a pretty big cylindrical goggle, rather than a spherical one. People have their own priorities and preferences when it comes to cylindrical vs. spherical, but I'm personally a huge fan of the Hatchet's big, cylindrical look.
Lens Swapping
The Hatchet uses Zeals "Rail Lock" lens-swap system, which consists of a set of vertical "rails" on either side of the frame into which the lens slides. The rails have magnets that make lining up the lens easier, and also aid in locking them into place.
Swapping lenses on the Hatchet isn't quite as idiot-proof as the lens-swap system on the Anon M series or the Zipline XT. With those goggles, you can basically throw the lens in the general direction of the frame and the extremely strong magnets will suck it into place. The Hatchet requires a bit more attention and precision, as you have to line up the rails on the lens and frame.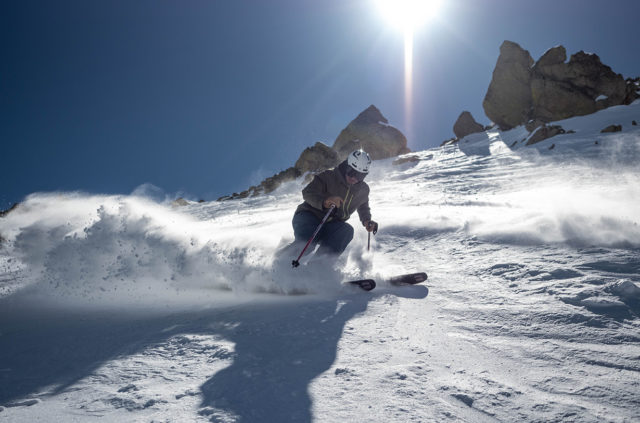 Overall though, I'd still say the Hatchet's lens-swap system is very quick and easy. I've been able to swap lenses on the chairlift without taking off my helmet, and once the lens is in, it feels very secure. And since the lens slides off the frame by pulling it up, there's a very small chance that the lens could pop off unexpectedly if you're wearing a helmet (since the helmet would block the lens from moving upward).
One supposed benefit of the Hatchet's rail system is that you can theoretically use it as a vent by moving the lens partially up, thus creating a gap at the bottom. If you're doing this when you're not wearing a helmet, it does work. But if you have a helmet on, you can't move the lens up as the helmet brim blocks it. The lens also doesn't really stay in that partially open setting very well, as the magnets seem to want to either pull it all the way up or keep it locked down. I think it's still a cool concept that could be useful if you do a lot of hiking with goggles on and no helmet, but I wouldn't call it revolutionary.
Lenses & Optics
Each version of the Hatchet comes with a high-light lens and Zeal's Sky Blue Mirror low-light lens. We tested the photochromatic Optimum Polarized Automatic Plus GB lens, which is designed to change tint depending on conditions. Overall, the two lenses we tested have done a good job of covering a wide spectrum of light conditions.
Optimum Polarized Automatic Plus GB (VLT 18-38%)
I think this is a very good lens for most days in a place like Colorado, where you'll typically get some sun and a lot of partly cloudy / mostly cloudy days. We've been fine using it on full bluebird days, and it's worked well when the clouds roll in and out all day.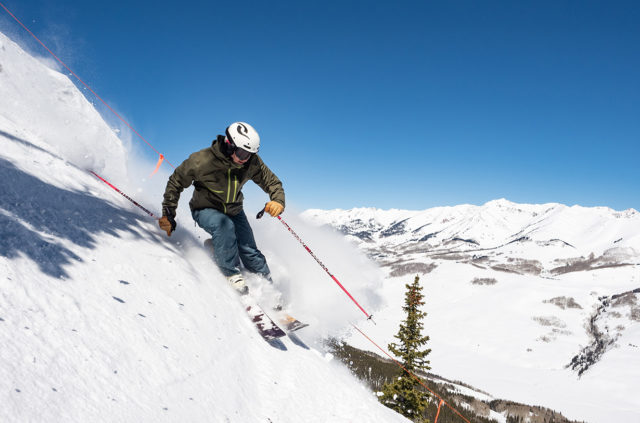 While it is a photochromatic lens that's supposed to change tint depending on light conditions, I didn't notice a huge change in the tint of the Automatic lens while using it. It's probably a bit better in overcast conditions than some other low-VLT, high-light lenses, but I would still definitely switch to the Sky Blue Mirror lens if the forecast called for true overcast conditions.
In terms of contrast, I think the Giro VIVID, Smith ChromaPop, and Anon SONAR lenses are a bit better than Zeal's when it comes to contrast, but the difference is pretty subtle.
Optimum Sky Blue Mirror (VLT 65%)
I think this is a very solid low-light lens. Again, I don't think it provides quite as much contrast as the low-light options from Giro, Smith, and Anon, but I could still happily use the Zeal Sky Blue Mirror lens for most storm days. All in all, I don't really have any complaints here.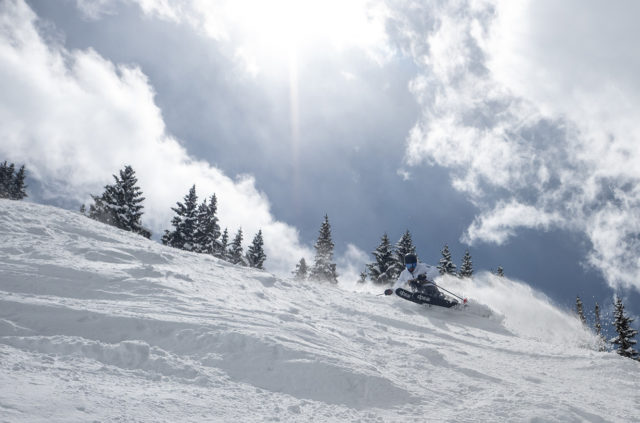 Fogging
Nothing unusual to report here. If anything, I'd say the Hatchet is above average when it comes to anti-fogging, due to its ability to vent when needed. If you find yourself doing a lot of hiking with your goggles and either don't wear your helmet while hiking or can tilt it back off the goggle, the Hatchet has the ability to vent significantly better than most goggles.
Field of View
I'd say the Hatchet is a bit above average when it comes to field of view (aka, "FOV"). It's quite good when it comes to side and upward FOV, though it is a bit below average when it comes to downard FOV due to how thick the frame is. Compared to very large goggles like the Anon M4 and POC Orb Clarity, the Hatchet definitely has a bit less FOV. But compared to smaller goggles like the Smith I/O7, Giro Axis, and Glade Challenger, the Hatchet has a notably larger FOV.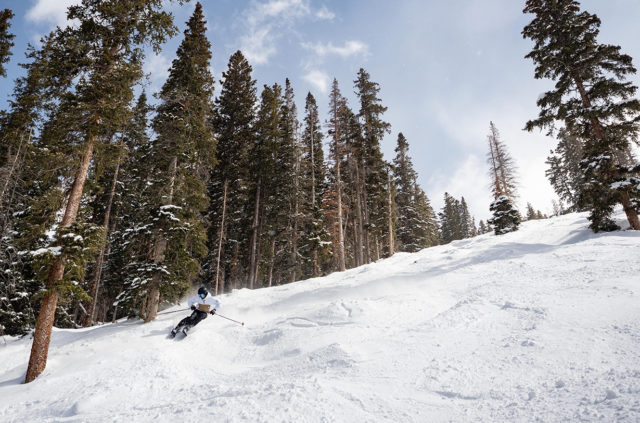 Overall, the Hatchet is quite good when it comes to FOV, as is often the case with similarly large goggles.
Helmet Compatibility
Jonathan and I have used the Hatchet with a few helmets, including the Giro Combyn, Sweet Protection Igniter MIPS, and Pret Cynic X. The goggle fits well with all of them, and seems pretty average when it comes to helmet compatibility. The Hatchet has a pretty curved upper edge, which means it doesn't match perfectly with flatter-brimmed helmets like the Combyn, but the gap is still pretty minimal.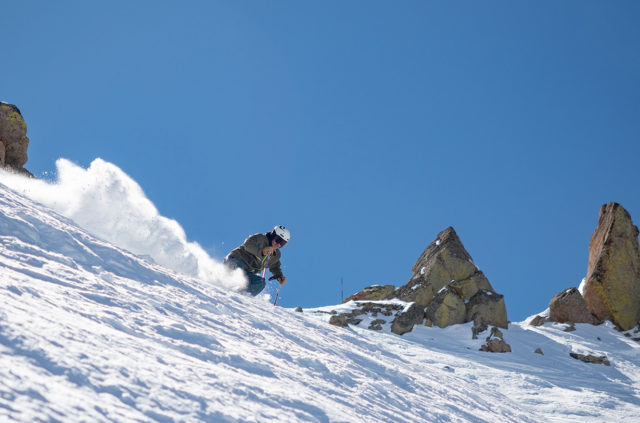 Durability
After a little under 20 days of use, we haven't had any durability issues with the Hatchet. Its lens-swap system is still working great, there aren't any scratches on the lenses, and the strap is still holding tension. As always, we'll update this review if we have any issues down the line.
Price
At $159, the Hatchet is on the cheaper side for a goggle that comes with two lenses and has a magnetic lens-swap system. It's far cheaper than the Anon M series goggles, Smith I/O Mag series, and a bit cheaper than the Giro Axis. It's not quite as cheap as the Zipline XT, but the Hatchet's lower price definitely makes it stand out from other magnetic goggles out there.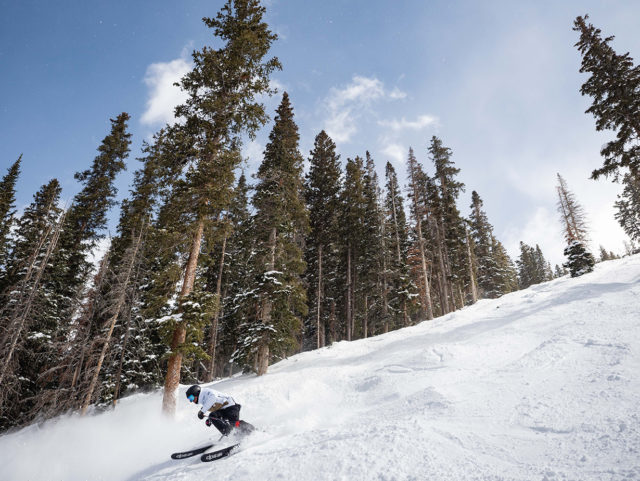 Bottom Line
It seems as though goggles with magnetic lens-swap systems are going to continue to lead the category, and the Zeal Hatchet is a very solid addition to this section. Its lenses are easy to swap, it has good lens options, it gives you the ability to vent during hikes, and it does all of this at a price that's significantly lower than some of the other magnetic goggles on the market.