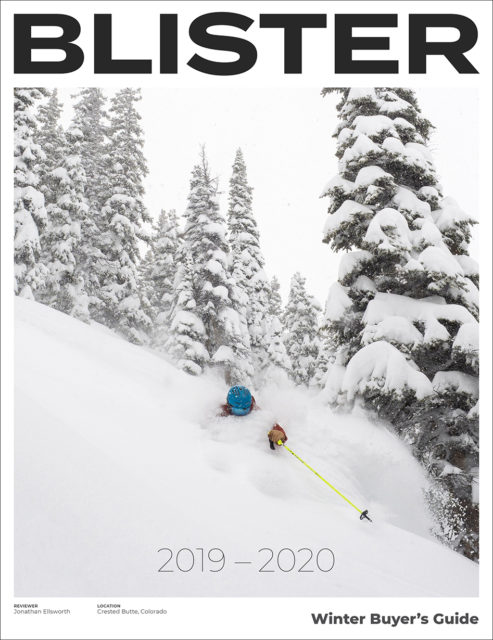 It's that time.
We are hard at work finishing the 19/20 Winter Buyer's Guide, and it will once again be the most useful Buyer's Guide out there — while also being our biggest Guide ever.
Right now, you can now secure your limited-edition print copy at a discounted price by pre-ordering here.
The print edition is expected to start shipping at the end of September / beginning of October.
Or, Reserve Your Copy by Becoming a Blister Member
Becoming a Blister Member will not only guarantee that you get a copy of the Guide, it also includes a number of other time- and money-saving benefits, including:
Personalized Gear Recommendations. We'll help you find the products that are right for you.
Exclusive Deals on brands like ON3P, Moment, J Skis, 4FRNT, Renoun, Folsom, Prior, Parlor, and more — and more deals will be announced soon.
Exclusive Access to our Deep Dive Comparisons and initial Flash Reviews.
Our Cover Photo
Every photo in this Guide — and in all of our past Guides — is a photo of one of our reviewers, out testing product. This year's cover photo was taken on 3.03.19, and the reviewer is Blister founder, Jonathan Ellsworth. It was shot by our managing editor, Luke Koppa, on one of many incredible pow days at Crested Butte last season. Jonathan was very happily testing the deep-snow performance of the Rossignol Black Ops 118, and you can read our take on that ski (and hundreds more) in this Guide.