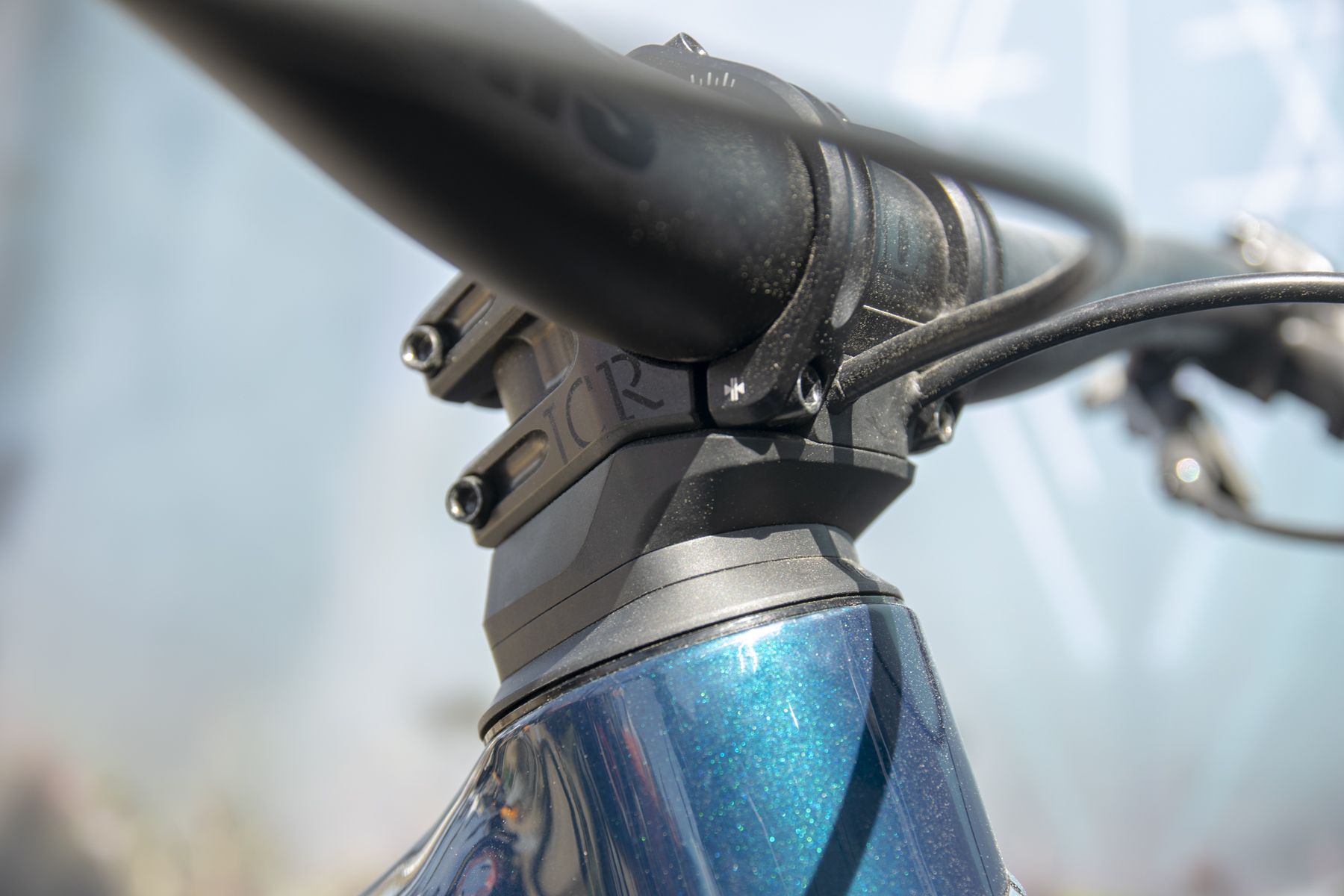 Headset cable routing is definitely here, as seen on the new Propain Tyee. Propain says that they've put a lot of work into making the arrangement as easy to live with as possible — the headset spacers clip on, so you don't have to mess with the cables to move them around, and so on.
We've got a Tyee on the way for testing, so we'll see what it's actually like to work on, but the requirement of a special stem and spacers sure seems like a notable downside right off the bat — even if the system is easy to work on. We'll just have to see.
Neko Mulally's latest steel iteration of his Frameworks race bike was on display as well…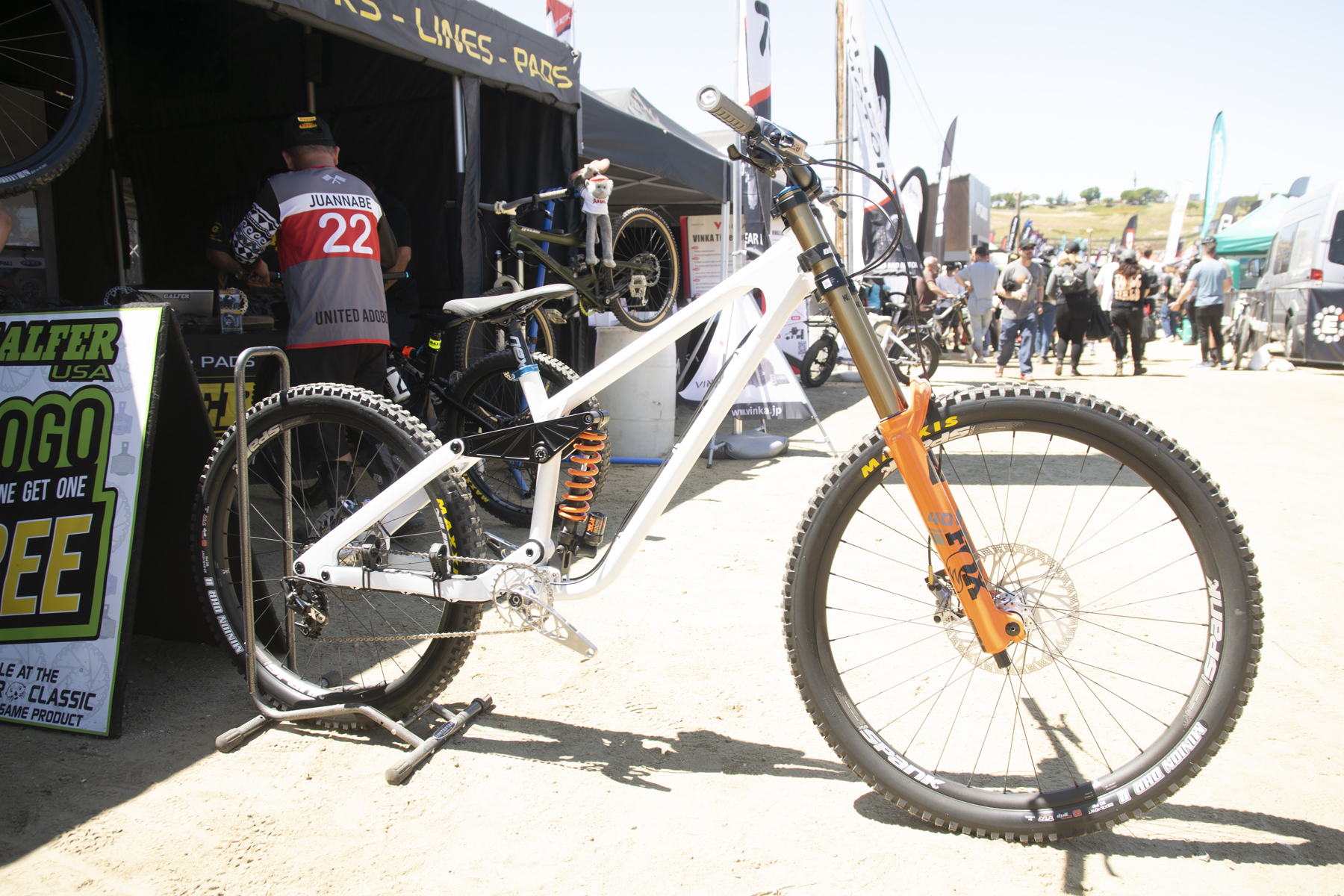 …featuring some wild machined titanium cranks from 5Dev.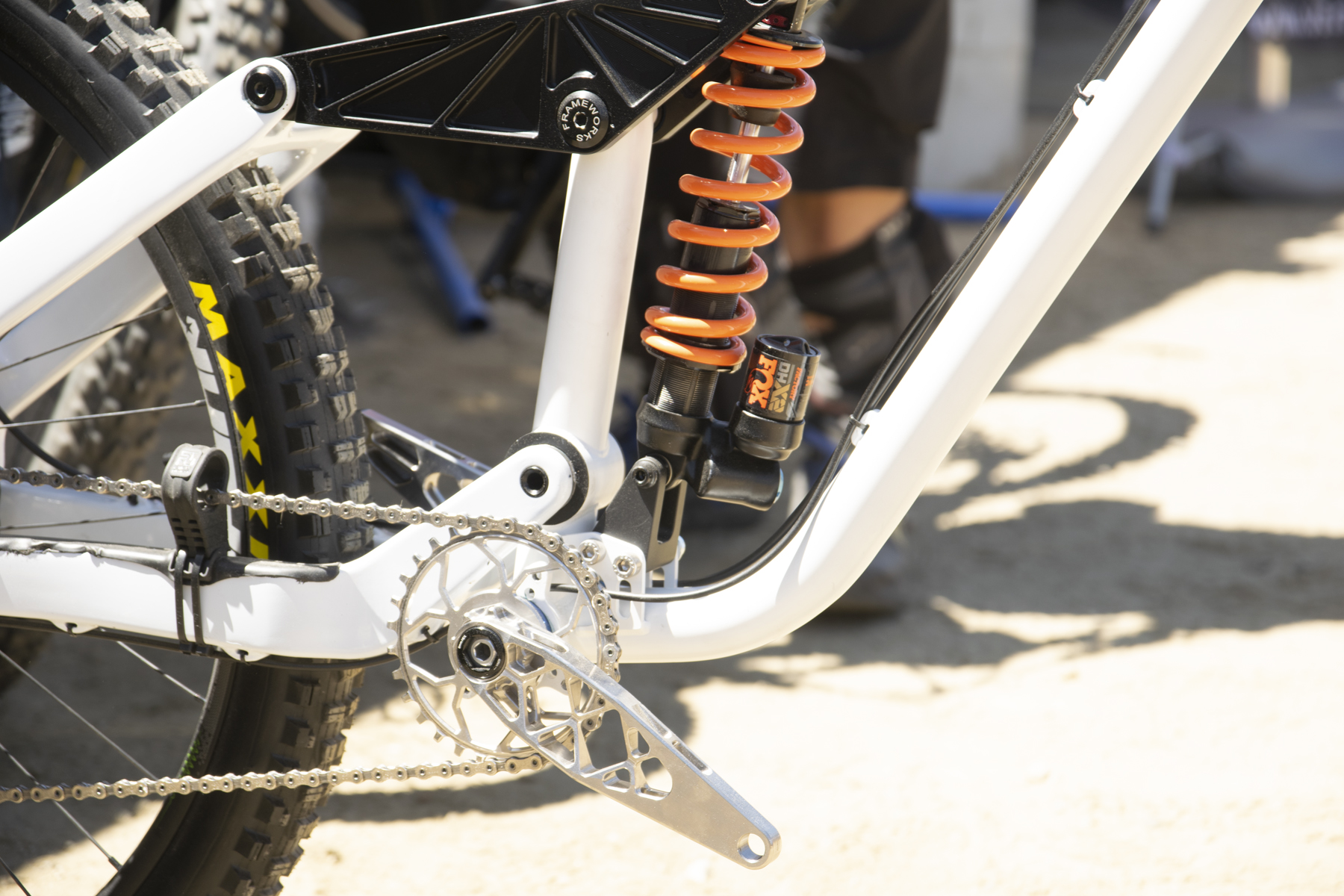 Abbey Bike Tools was showing off a new T-handle wrench. It'll be available soon, with your choice of bit configuration, or in a version with magnetically swappable bits. Wera is supplying the bits for this one.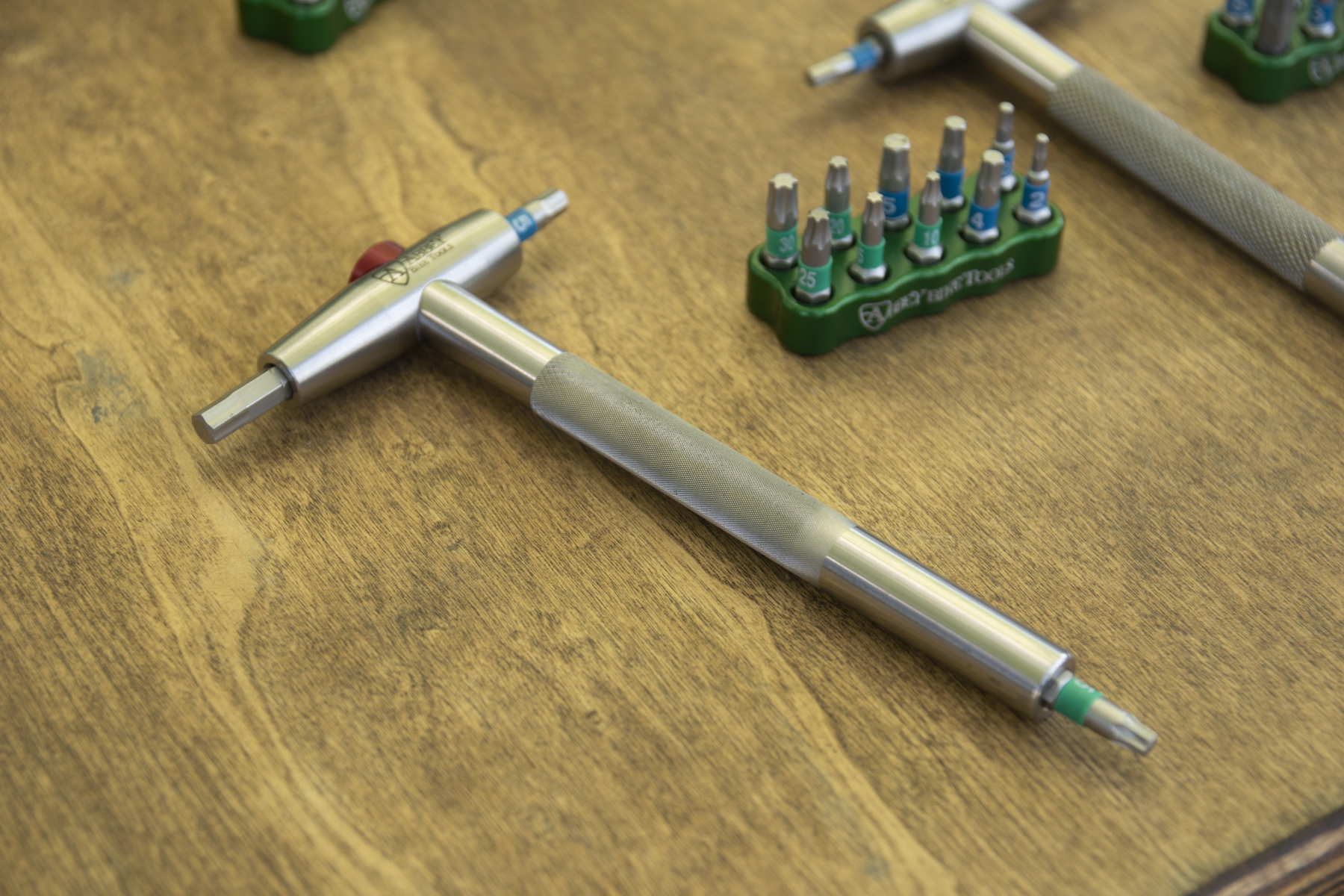 Project 321 had a very clever new way to handle both six-bolt and centerlock rotors in their booth. In short, it's a centerlock hub, but with a fancy six-bolt adapter that Project 321 says has a bunch of advantages.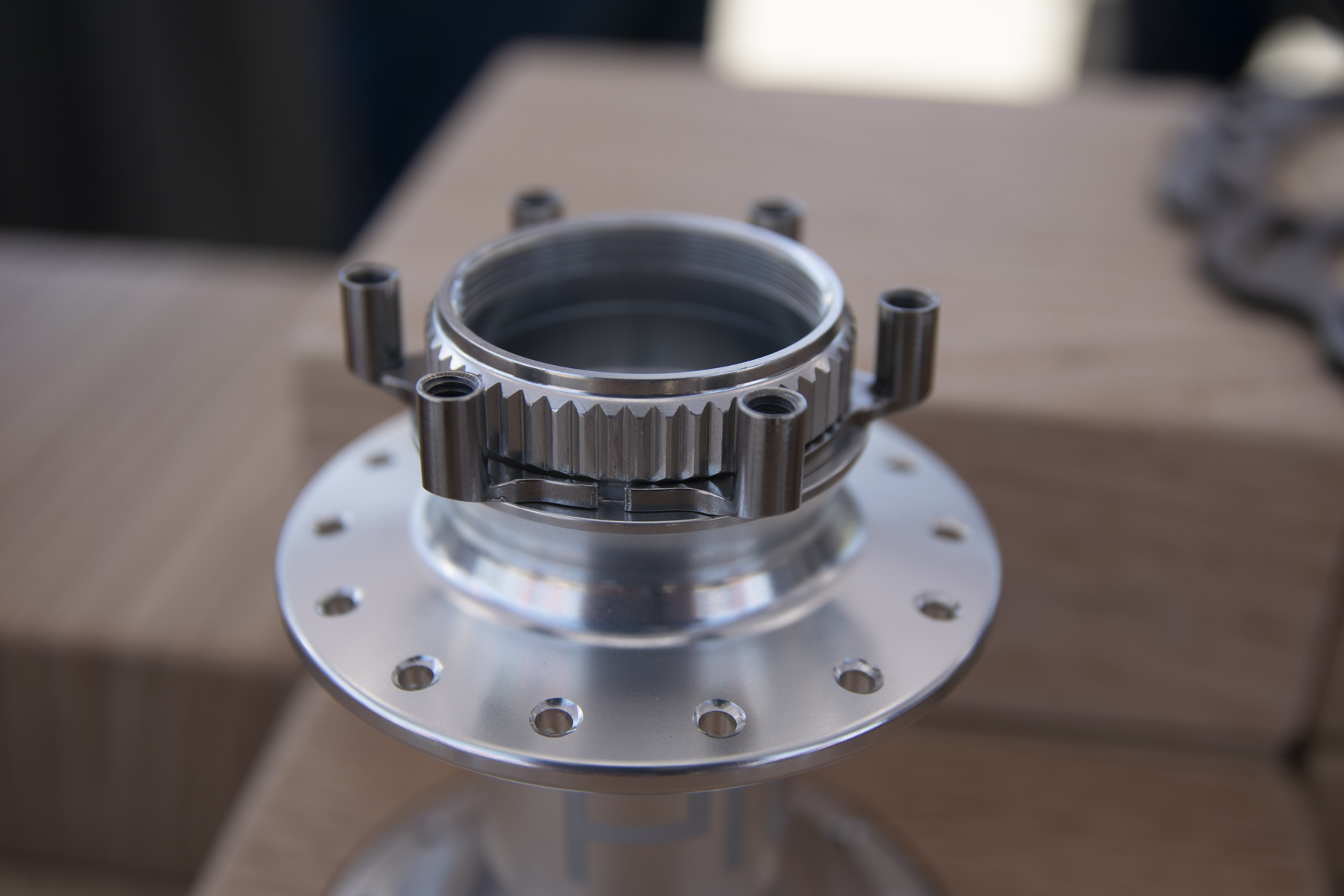 A stainless steel ring snaps into a groove behind the centerlock splines, and contains threaded bosses that the rotor bolts thread into.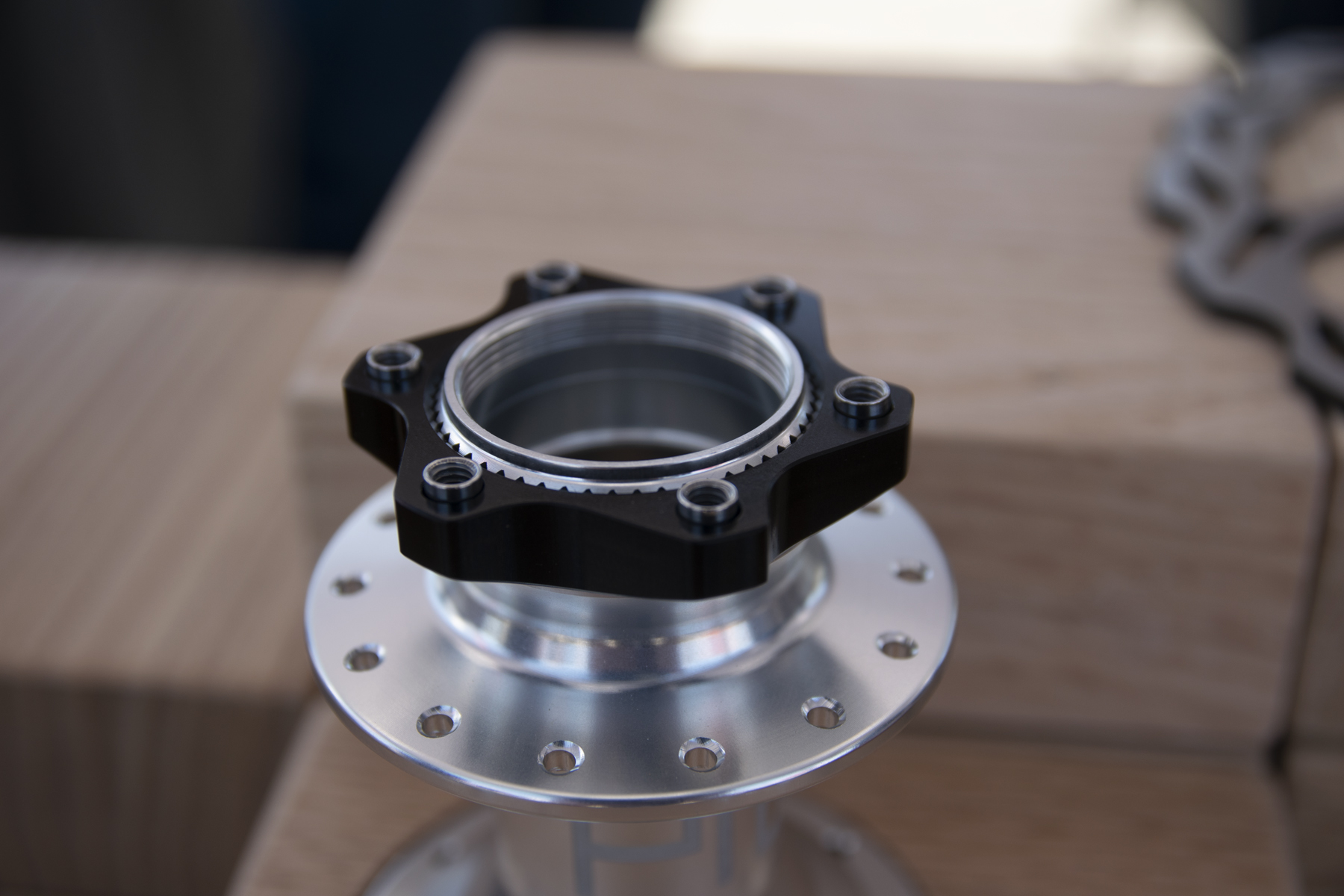 An aluminum adapter ring then drops over the whole assembly and keys into the centerlock splines to keep everything in place. Once you bolt a rotor onto it, the whole assembly is held in place without the need for a lockring (since the stainless steel ring is tightened against the back side of the centerlock splines). This also has the advantage of putting the rotor bolts into a stainless steel piece (which is also replaceable separately from the hub shell, should it get damaged). Braking torque isn't all borne by the bolts themselves since the stainless bosses sit proud of the aluminum adapter ring. And unlike most centerlock adapters, there's no play in the 6Lock system.
Game-changing? Probably not. But it's a clever take on what is, at the end of the day, essentially a better centerlock adapter. Expect to see these on Project 321 hubs soon.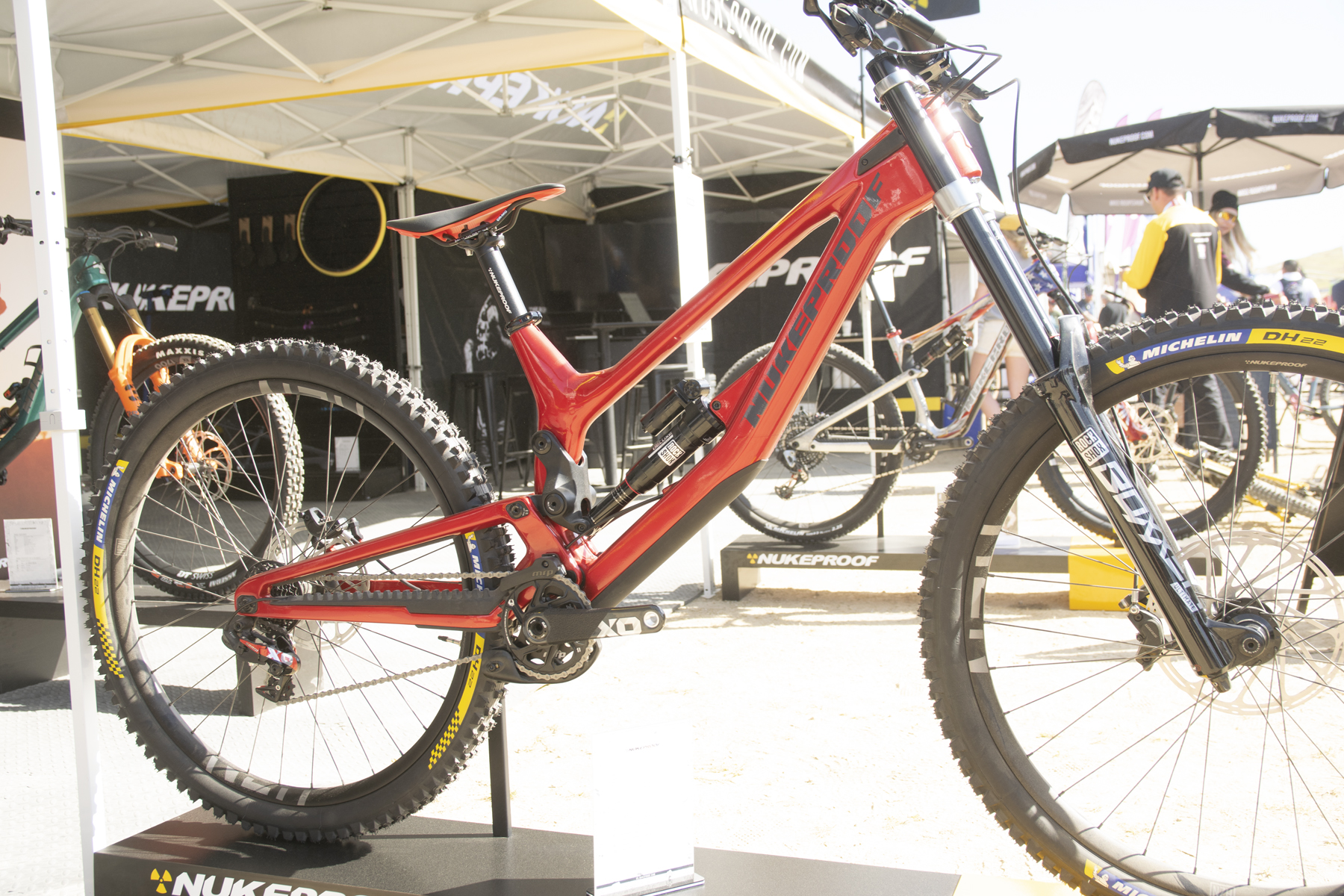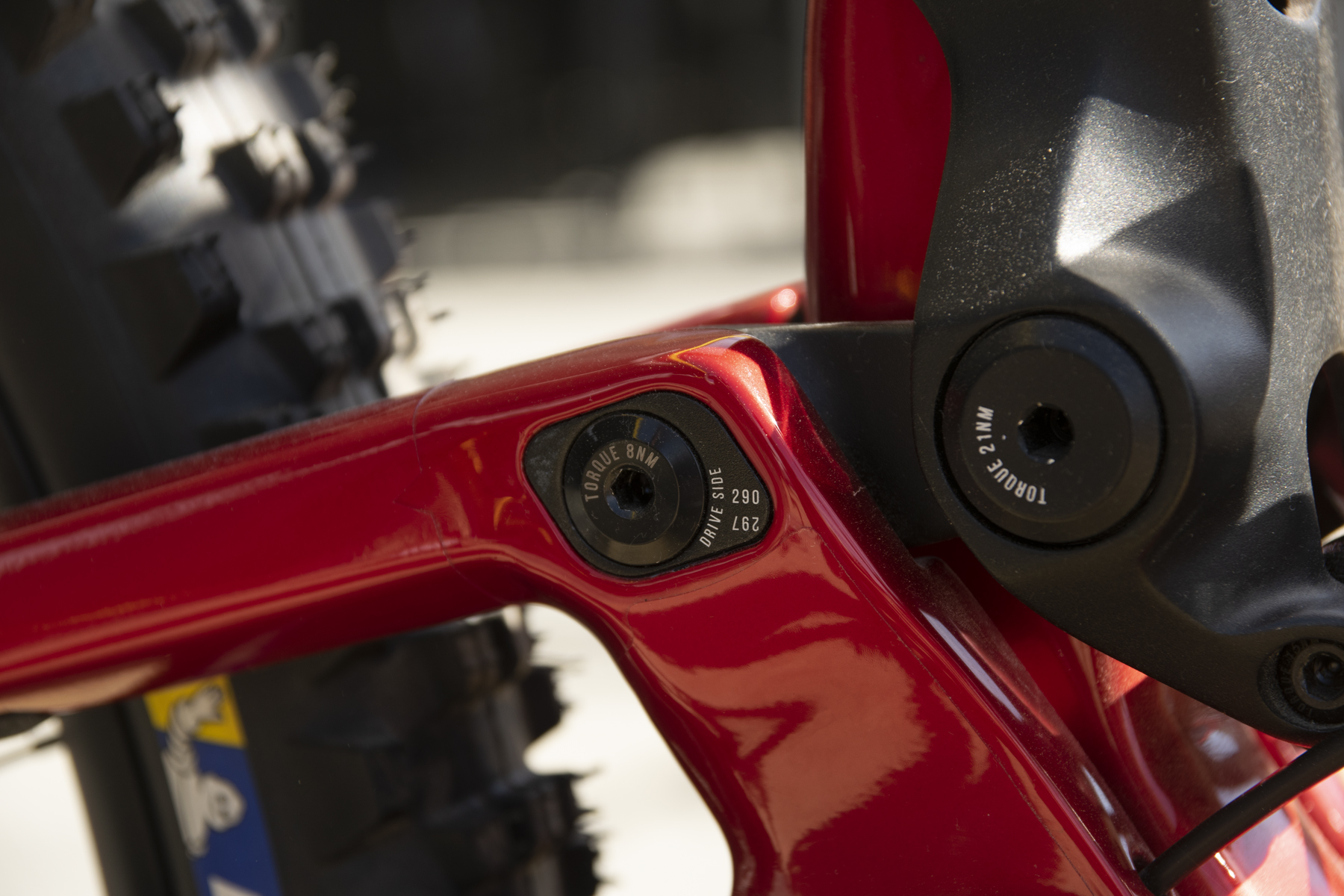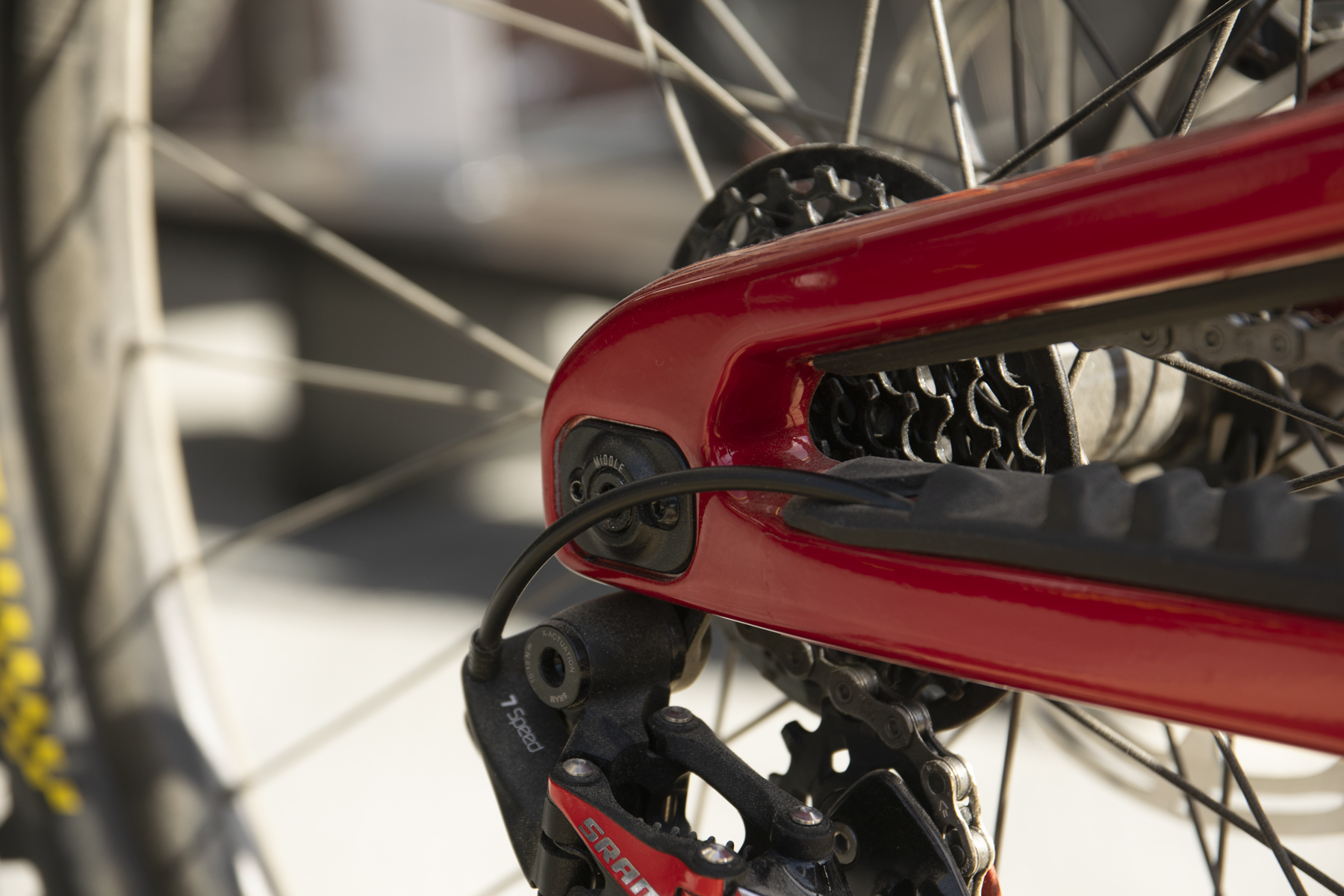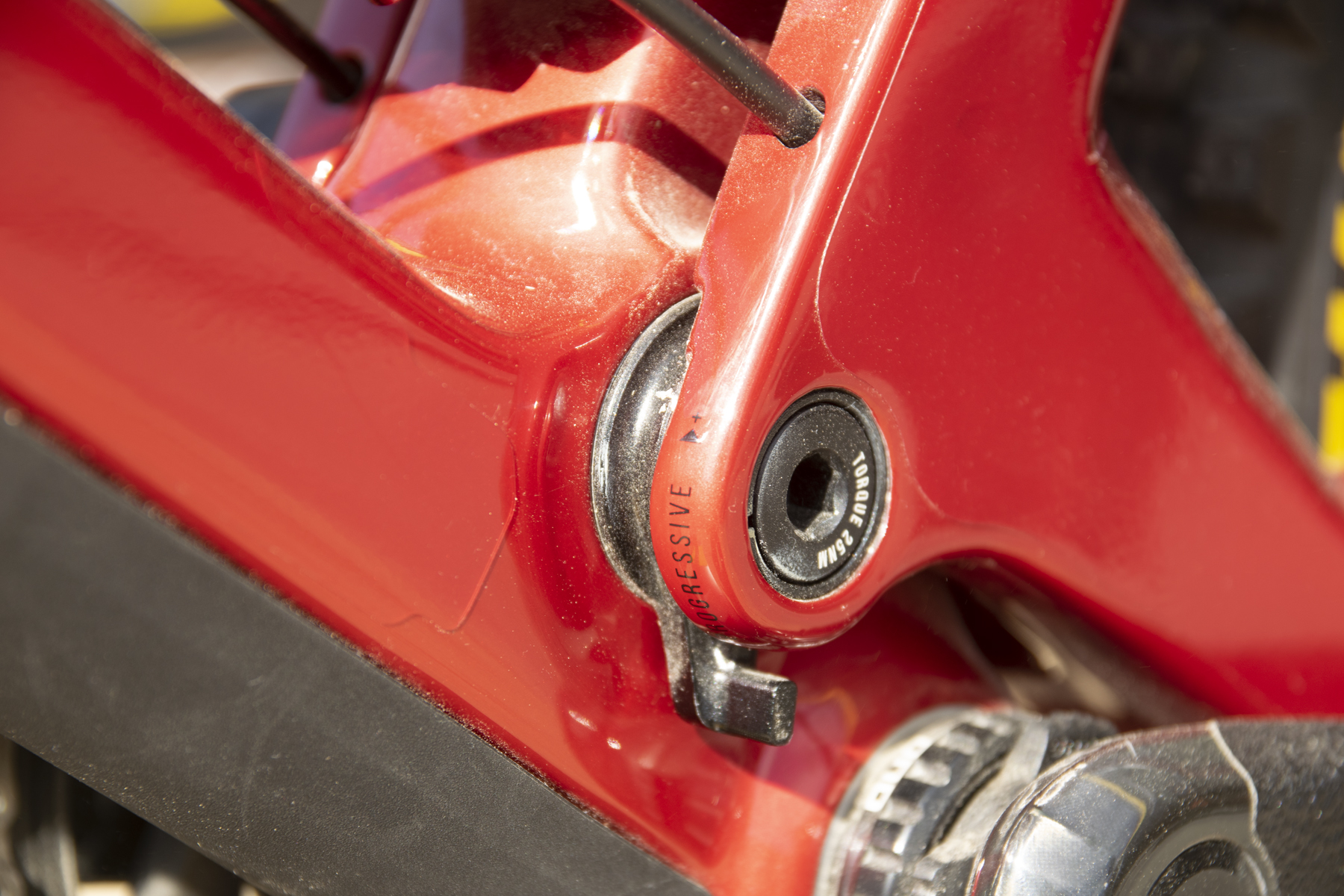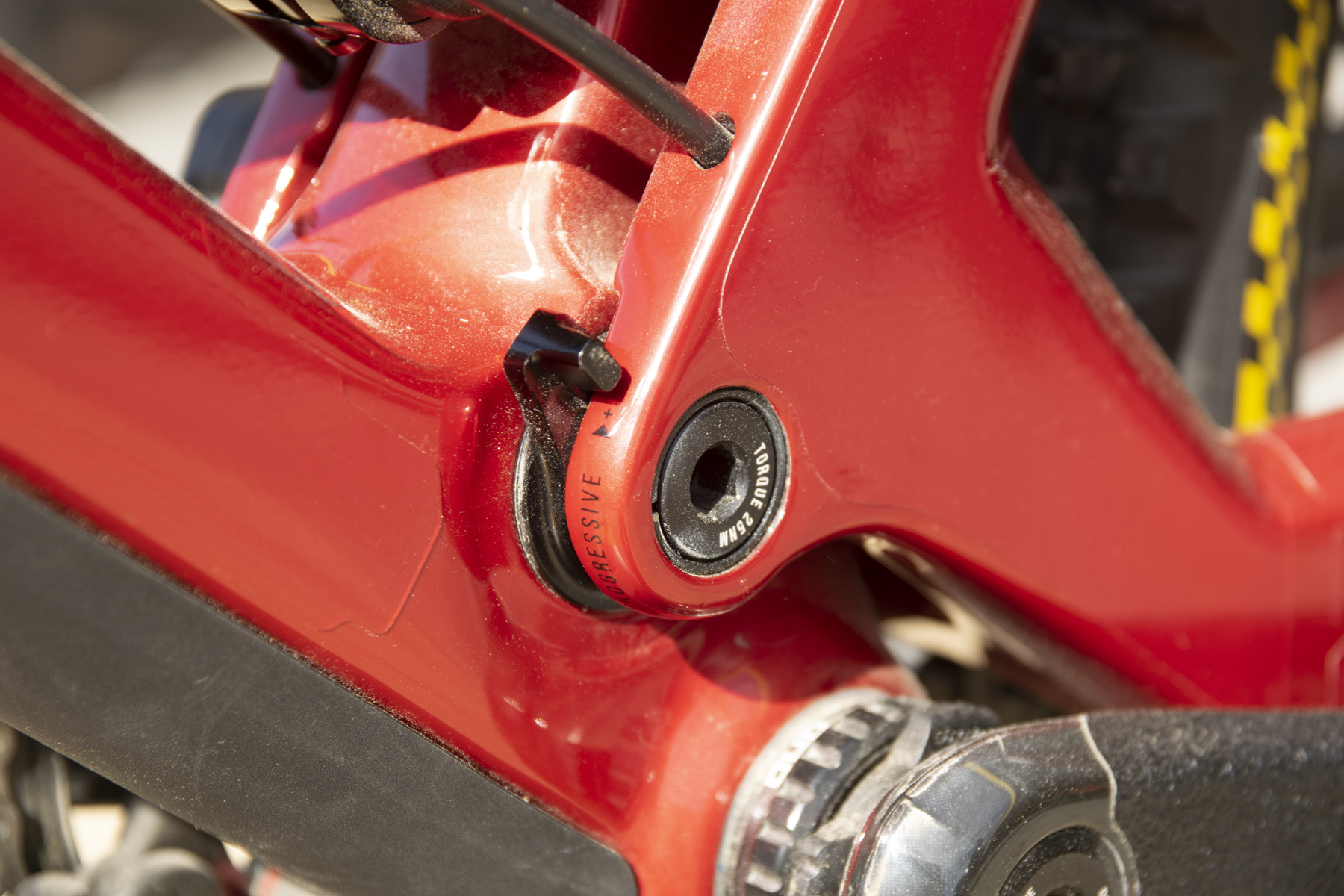 Nukeproof's new Dissent DH bike has a ton of adjustability, including a three-position flip chip for chainstay length, another one to toggle between full 29" and mixed wheel sizes, and — most unusually — a third setting that toggles between two different degrees of rear suspension progression by way of a tool-free lever that rotates an eccentric sleeve in the main pivot.
The Ministry Psalm 150 in the EXT booth was more than a little eye-catching.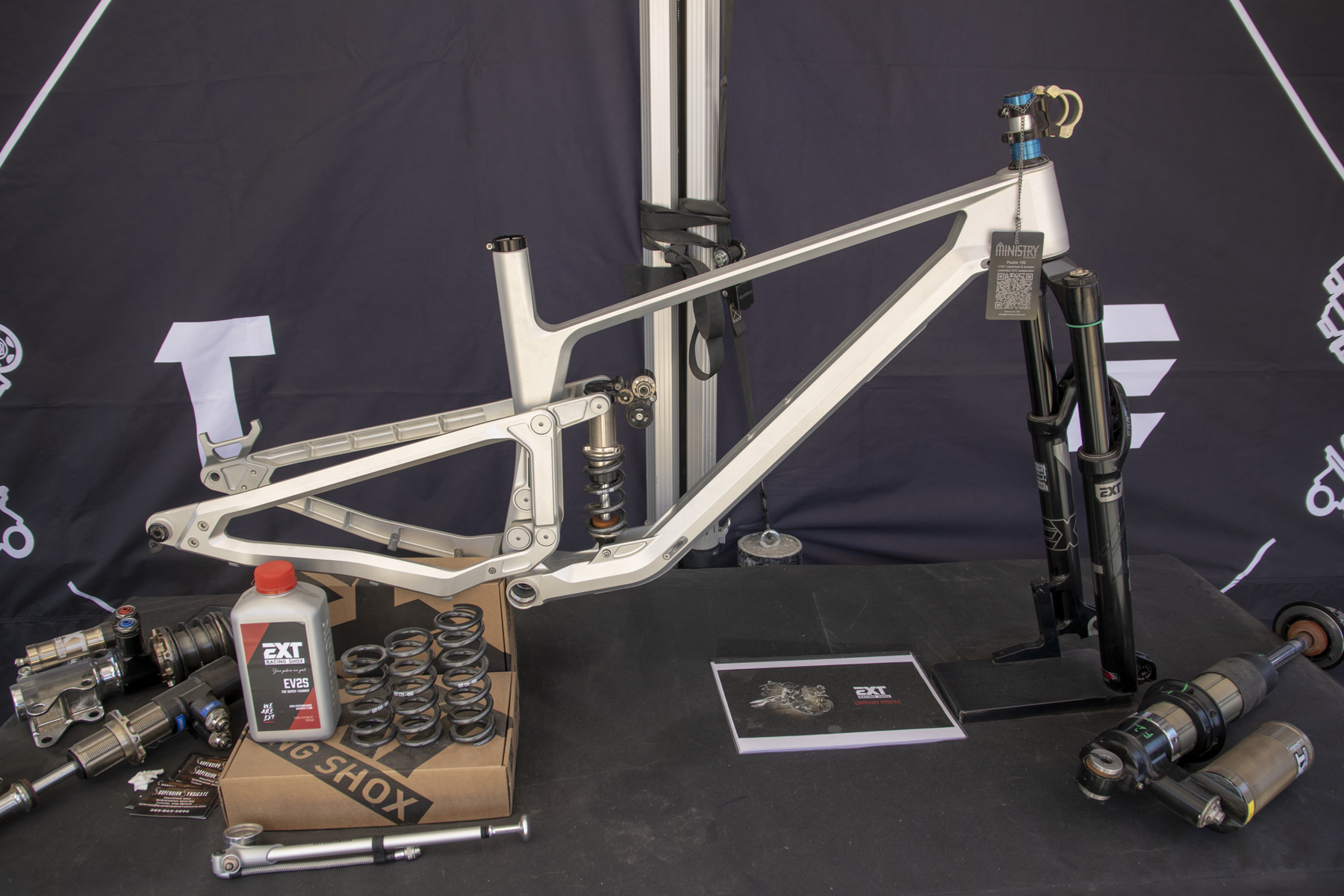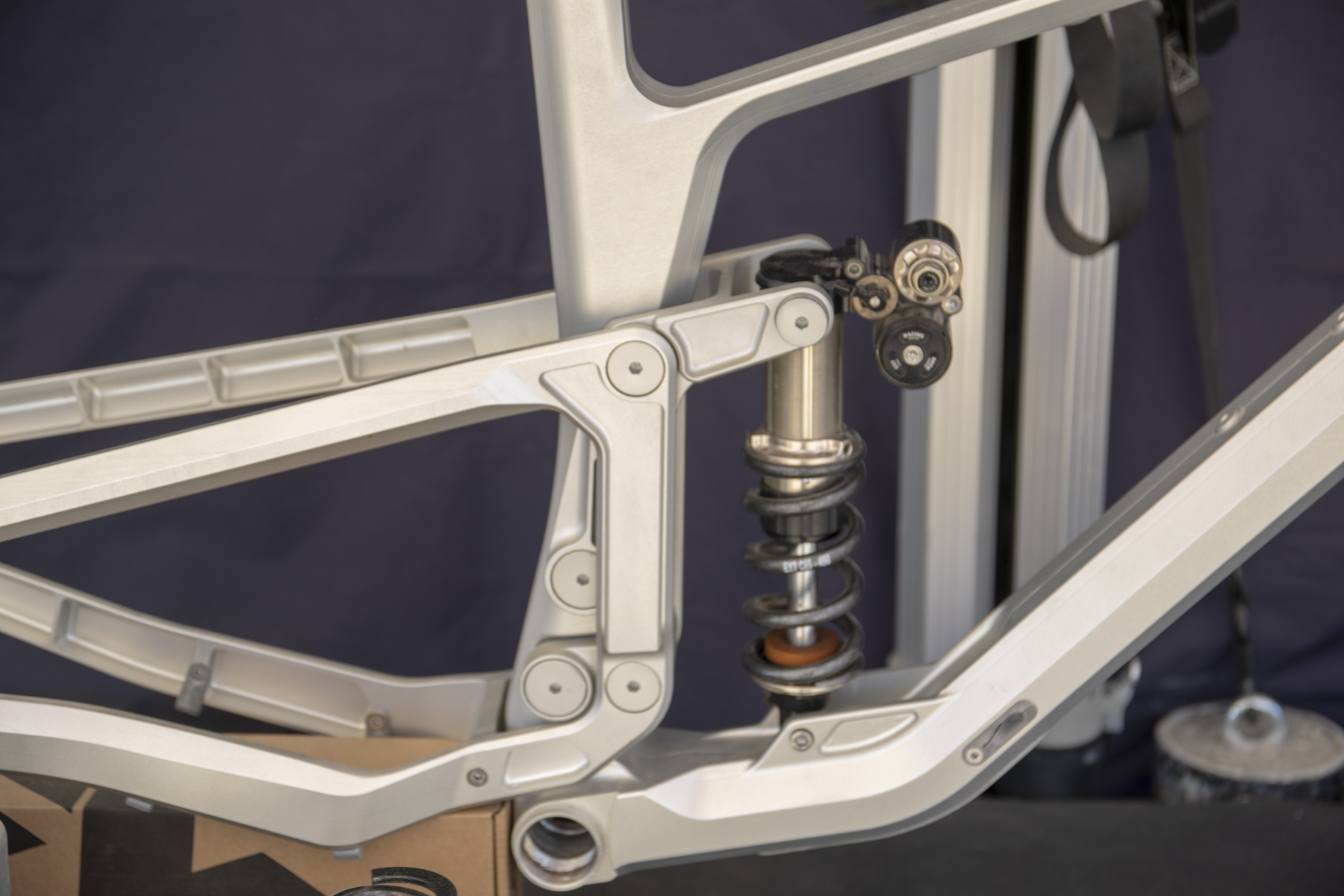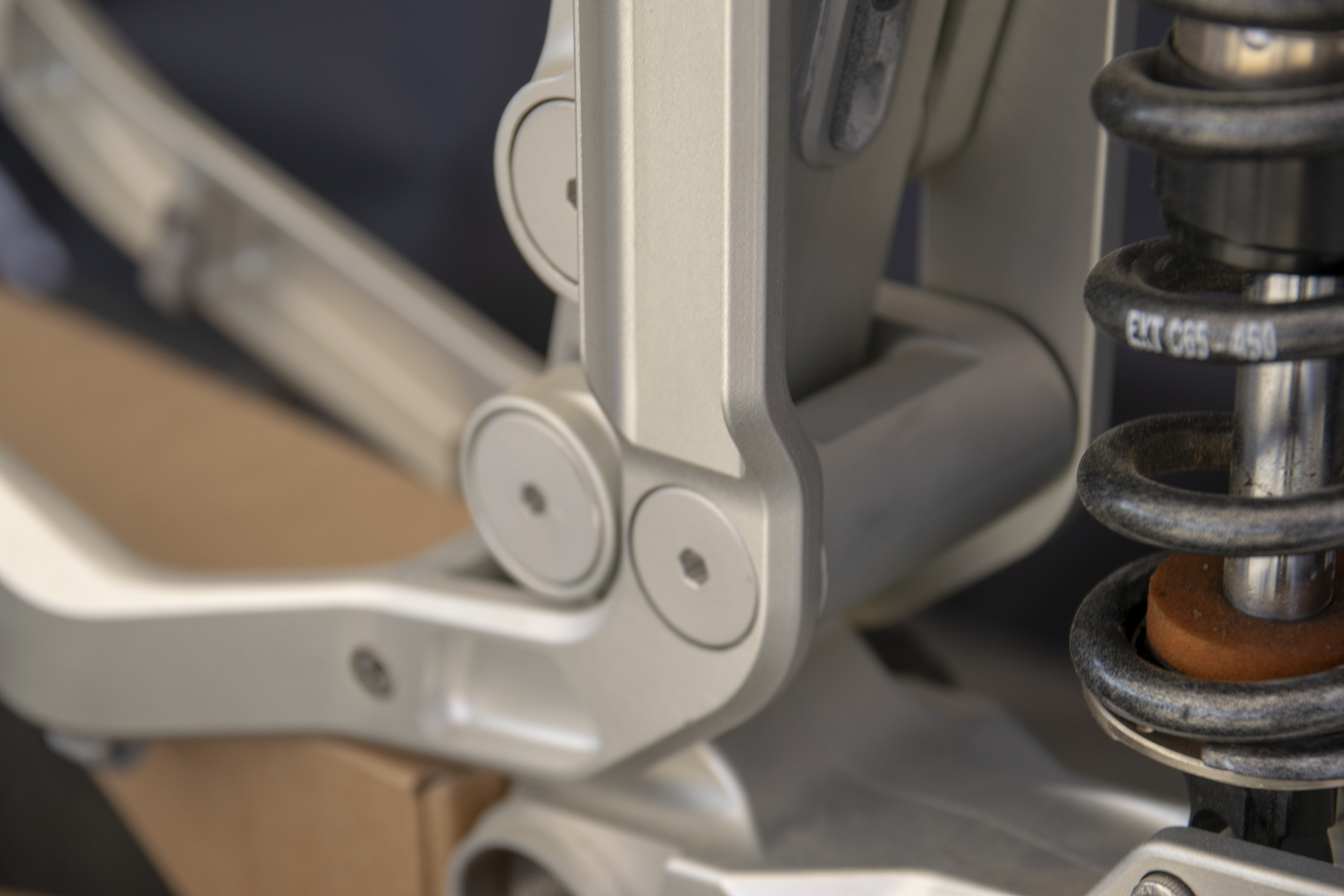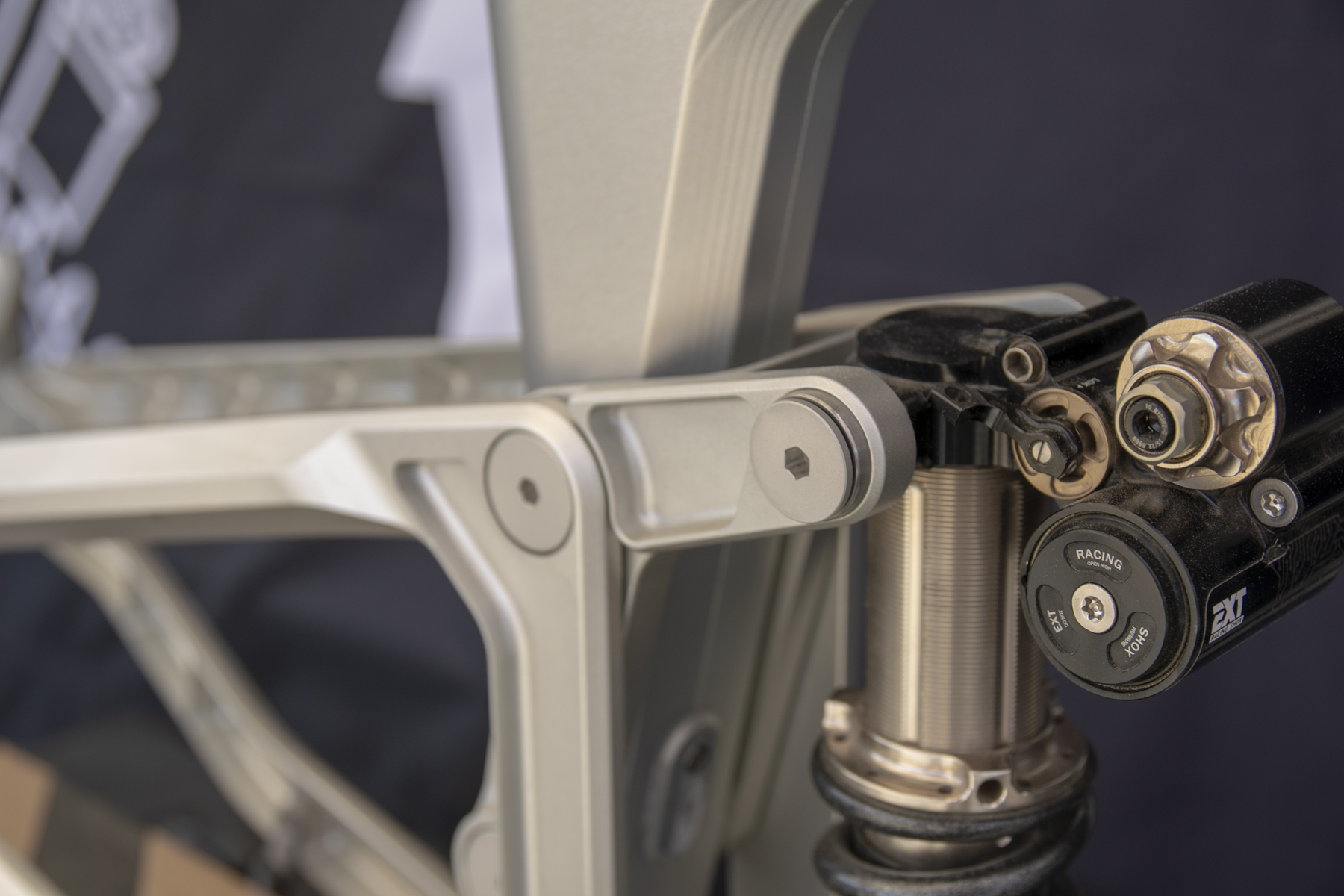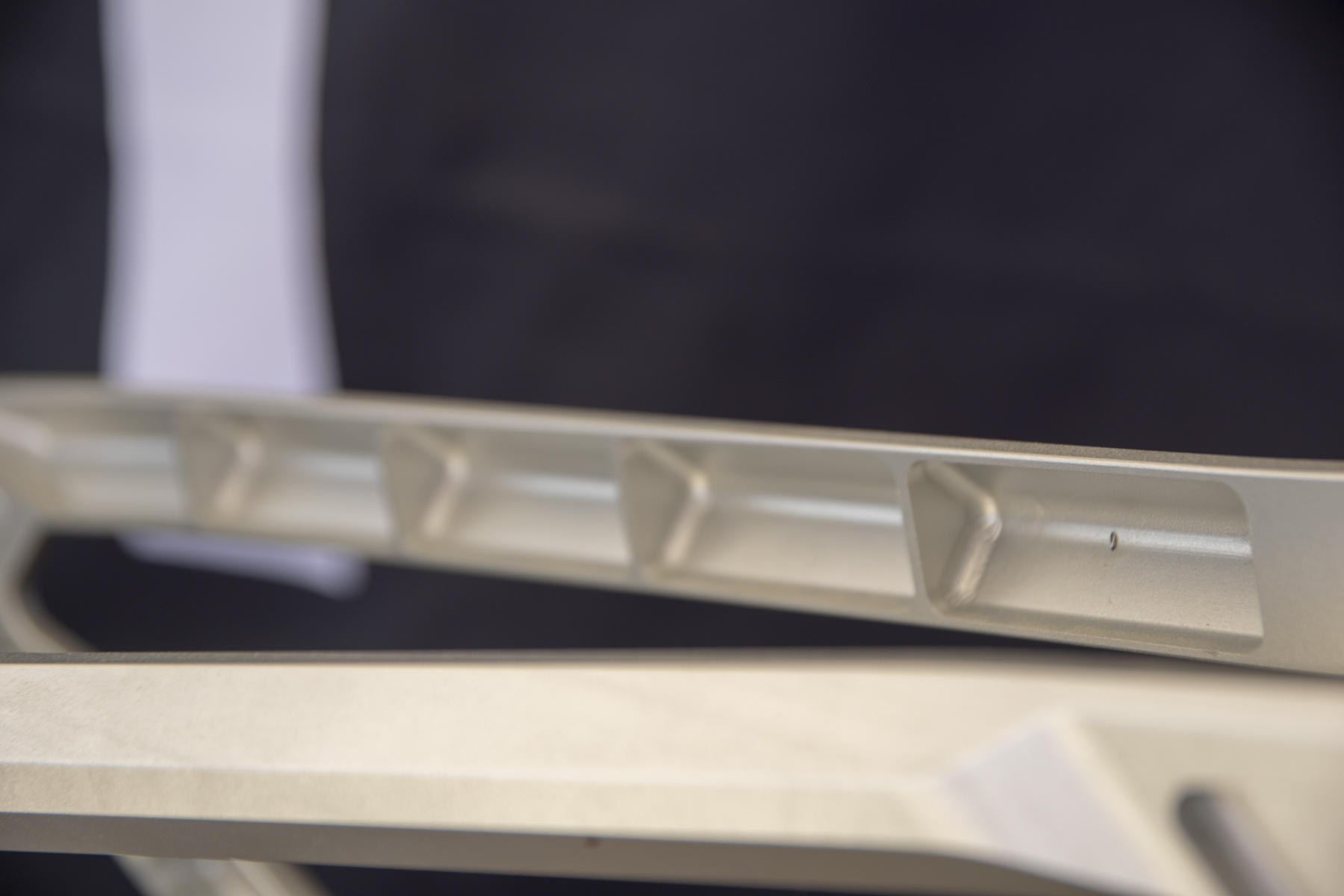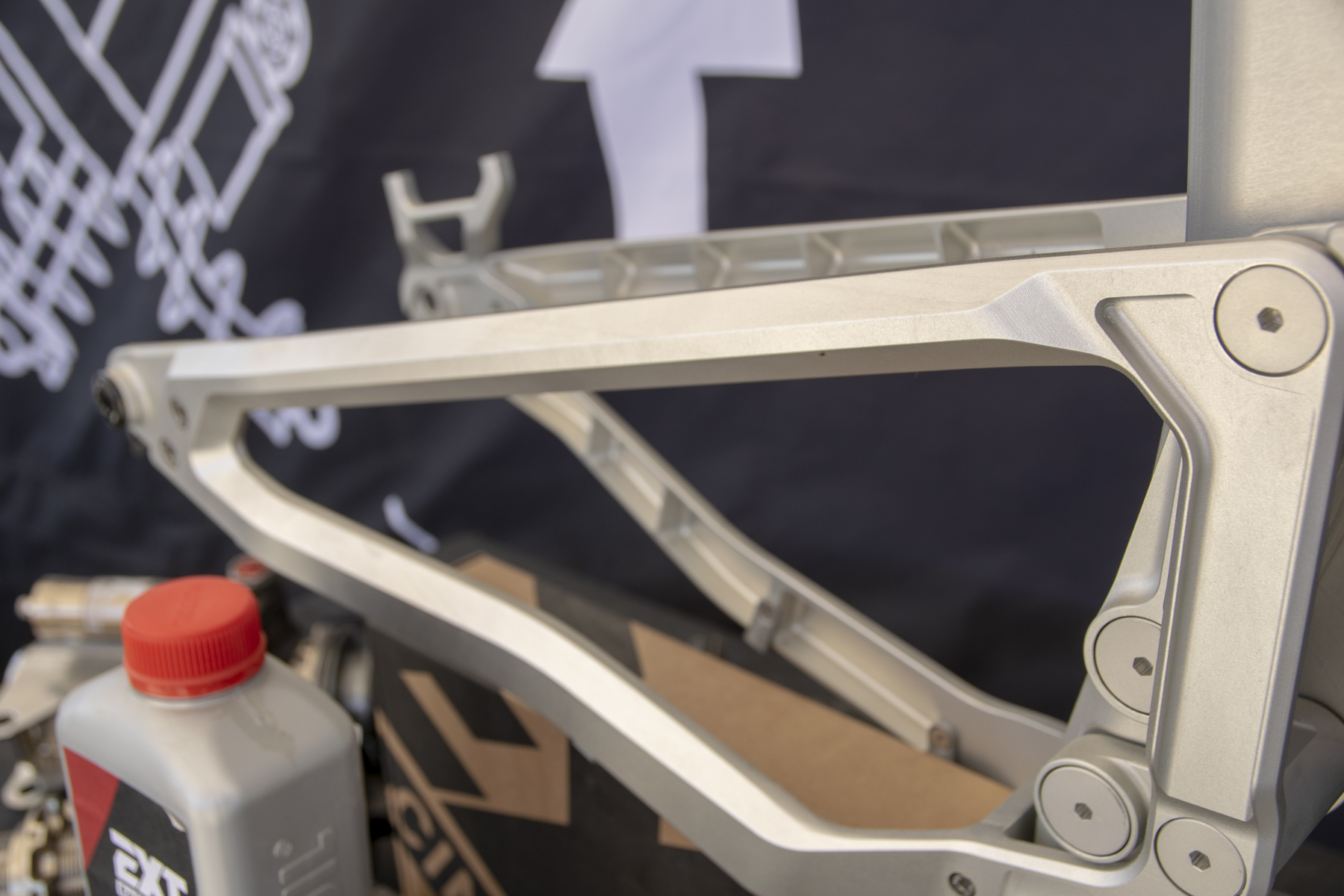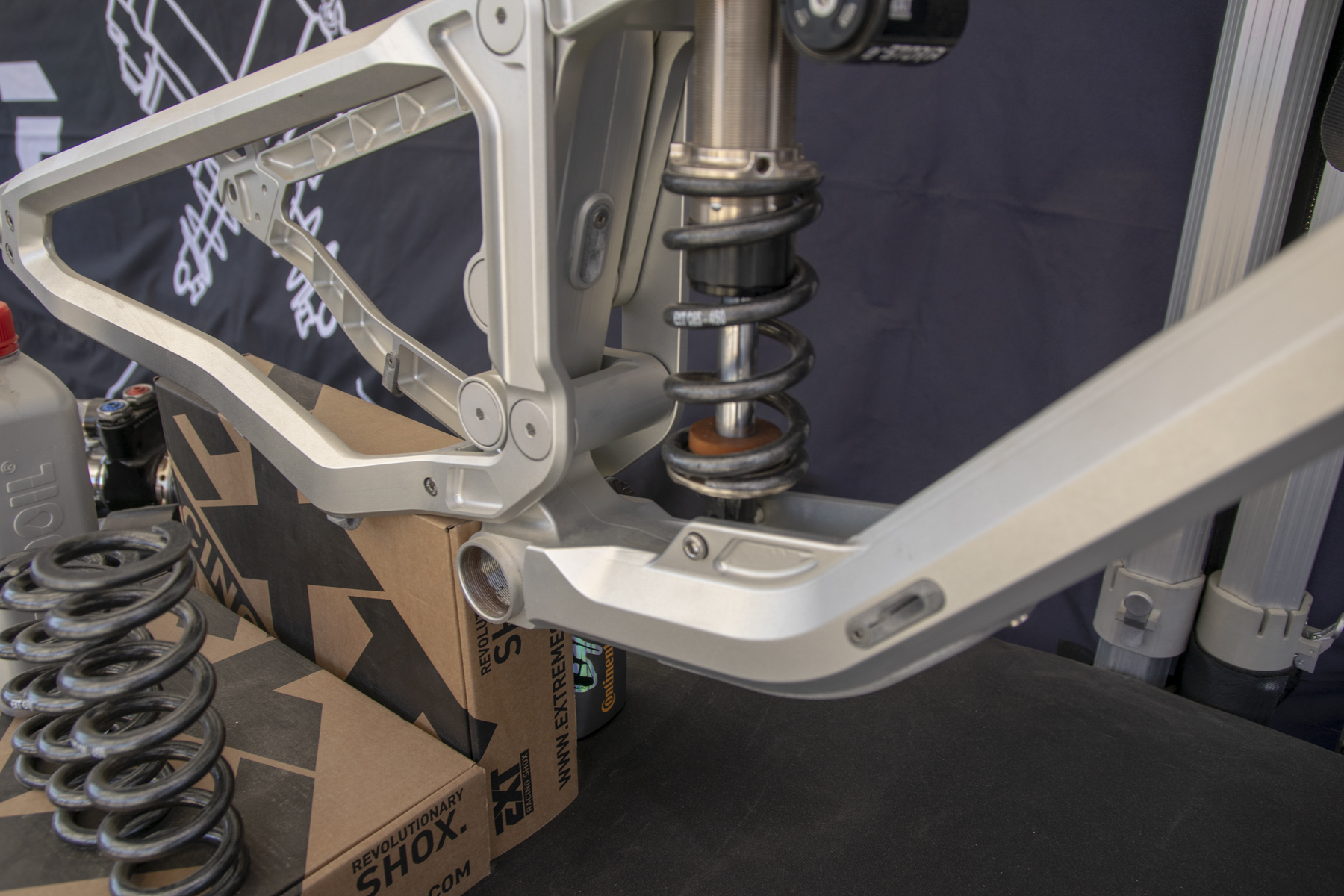 As was Adam Prosise's REEB BREWser prototype.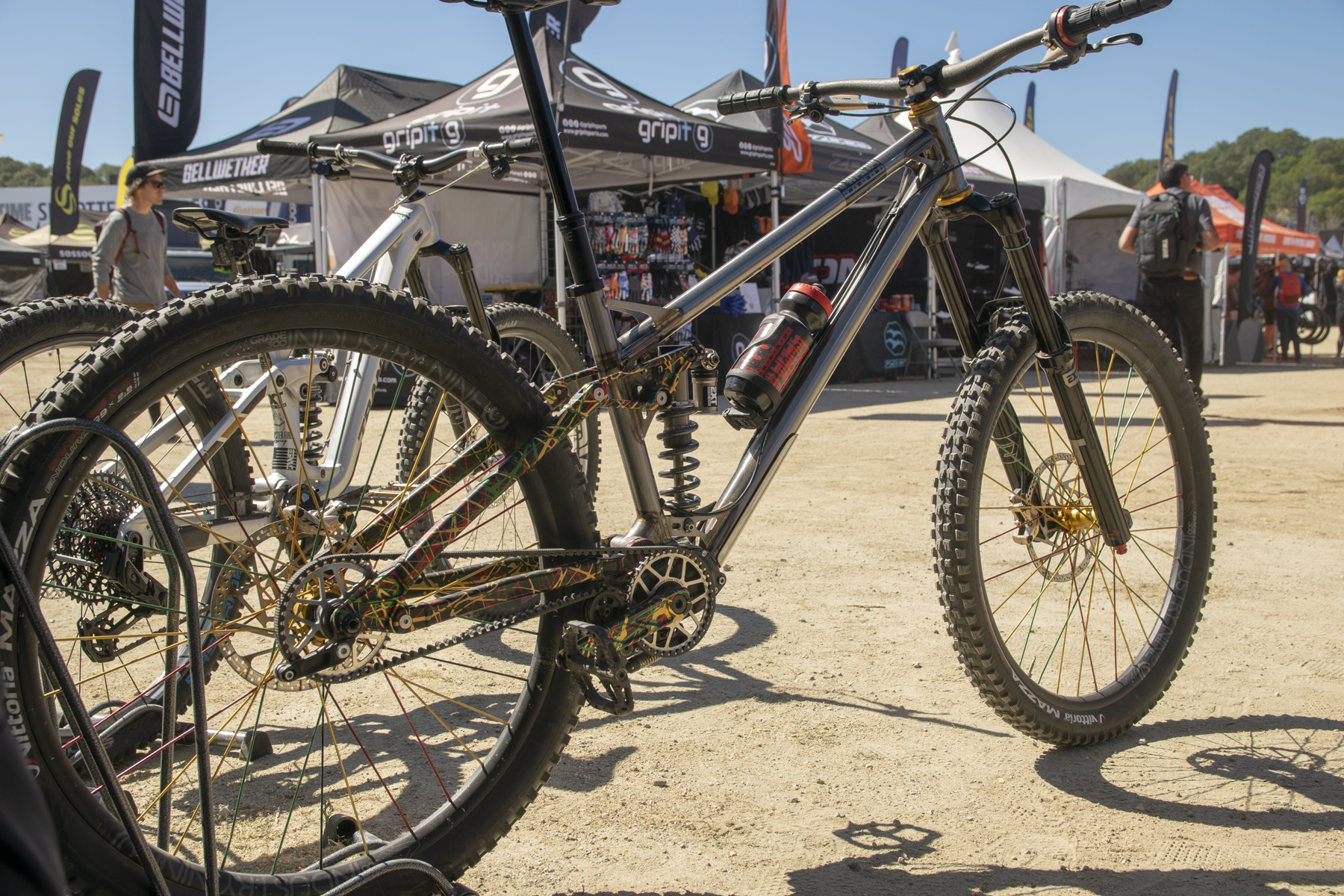 Not to be outdone, Hope had a HB916 with some wild paint on display.