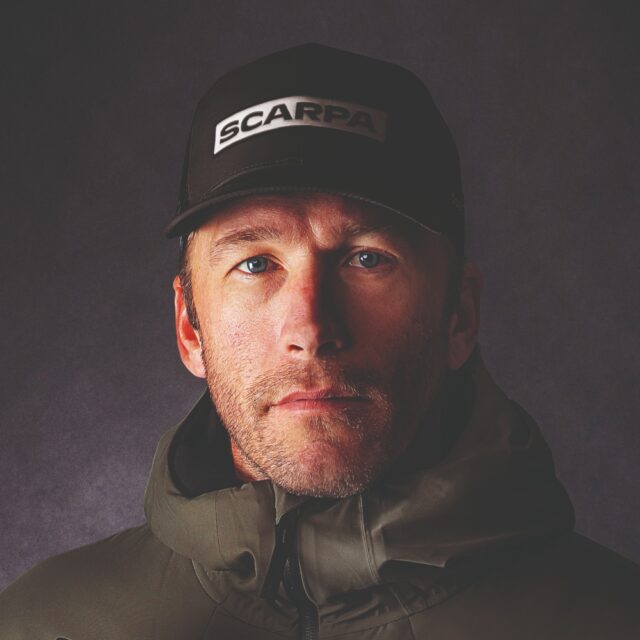 Today it was announced that Bode Miller has joined SCARPA's athlete team — and that announcement coincides with another that SCARPA will be releasing a new collection of alpine-oriented ski boots.
Given SCARPA's history as a backcountry-touring-focused brand, these are both pretty exciting announcements. Taking into account Bode's storied ski racing career — and his strong, extremely detailed opinions on gear (see our GEAR:30 and Blister Podcast episodes with him) — we're very curious to see what Bode and SCARPA get up to going forward. The upcoming "4-Quattro" collection of boots will be the first alpine-focused line of boots from the brand, and we'll have more info about them in the coming weeks (and should be getting in some to review, too).
For reference, here's the full press release from SCARPA:
BOULDER, Colo. (Jan. 12, 2022) – SCARPA, the leading producer of footwear for mountain sports, today named Bode Miller, the most successful male American alpine ski racer of all time, to its athlete roster. Miller joins a range of professional skiers on SCARPA's athlete team, including Chris Davenport, a longtime SCARPA athlete who also renewed his contract this season.
"My goal has always been to evolve the sport of skiing and the equipment we use," Miller said. "A partnership with SCARPA is a natural fit with the company's long standing track record of developing innovative new ski boots, and innovative footwear for all aspects of the mountains. I'm excited to work with the SCARPA team on their launch of a new line of boots for Fall 2022, and other new ski boots in the future."
Miller has a long history with the SCARPA brand. He began wearing SCARPA climbing shoes as a child while climbing with his family, and was impressed then by the precision and quality. He has continued to use other SCARPA products in outdoor adventures of various kinds since then. Miller said he is excited to work with a brand that not only focuses on innovation, but also keeps sustainability at the forefront of research and development.
"As we prepare to launch our 4-Quattro boot, our first collection of ski boots that are more focused on the alpine-ski world, we wanted to make sure that we built a boot performance-oriented, light and technical enough for the best skiers in the world," said President of SCARPA Sandro Parisotto. "As we broaden the lens of who SCARPA ski boots are made for, we're excited for this partnership between the market's leading ski mountaineering brand and a skier proven as one of the best in the world."
Miller, who recently relocated to Big Sky, Mont., with his family, has won 33 World Cups, six Olympic medals, five World Championship medals, four golds in World Championships and six World Cup globes.
SCARPA will unveil the Quattro boots at Outdoor Retailer, where it will host a kickoff event the night before the show with Miller, Davenport and other ambassadors. The boots will be available as part of the Fall 2022 line.