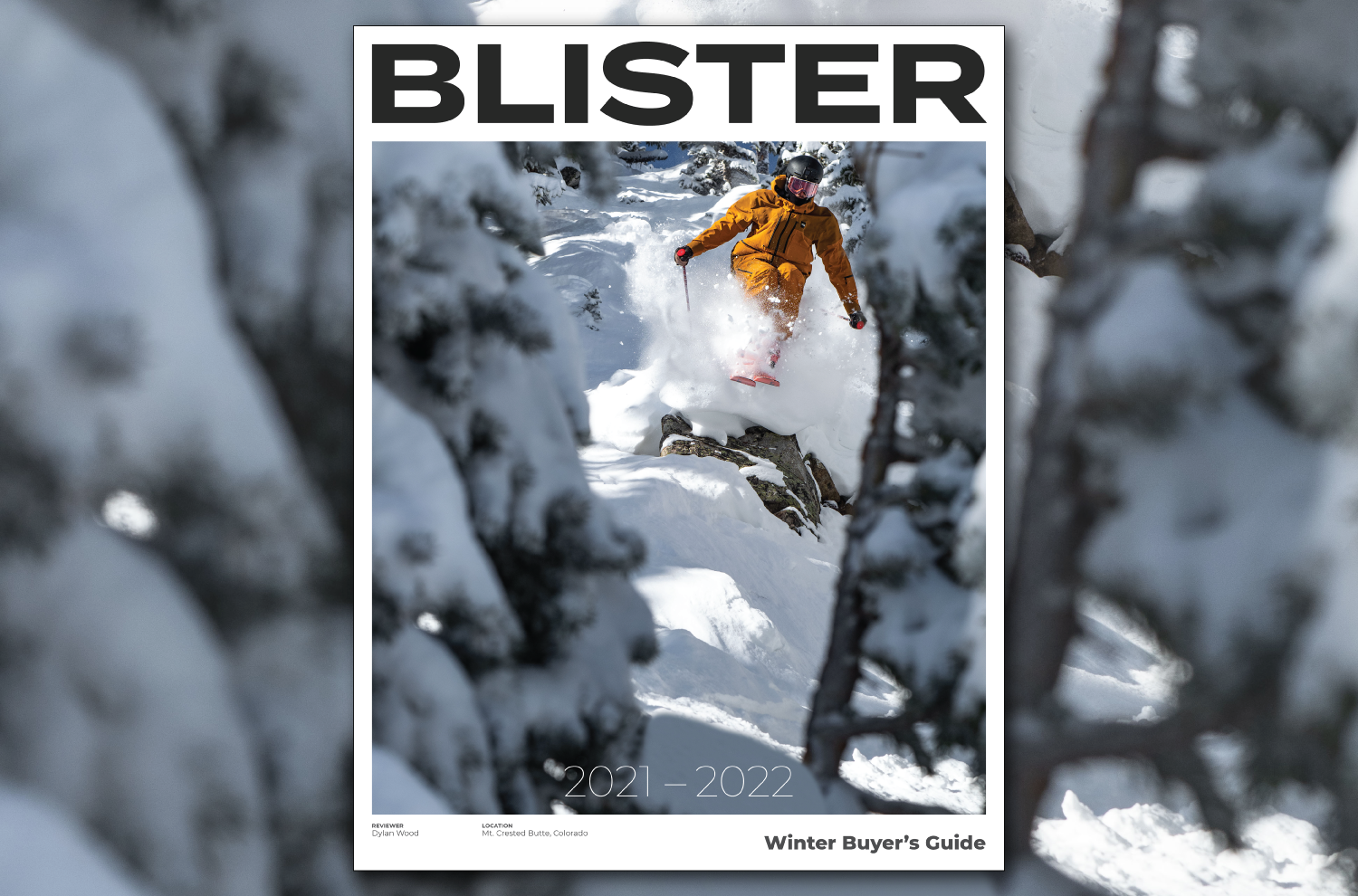 You can now view the digital version of our 2021-2022 Winter Buyer's Guide for free via the Winter Buyer's Guide tab on our navigation bar.
If you want a print version of the guide and haven't already ordered one, you can become a Blister Member to not only get a hard copy, but also receive personalized gear recommendations, exclusive deals that make the membership pay for itself, and more. Or you can order just the guide itself.
Note on shipping: if you were an active Blister Member or pre-ordered the print guide before October 20th, our printer shipped your guide on October 27th. If you bought a Blister Membership or the print guide after October 20th, we are actively shipping guide orders as they come in and you'll receive an email with tracking information as soon as it ships.
This year's cover photo was taken by our managing editor, Luke Koppa, and features reviewer Dylan Wood skiing the Elan Ripstick 116 on a fantastic bluebird pow day last season at Mt. Crested Butte.