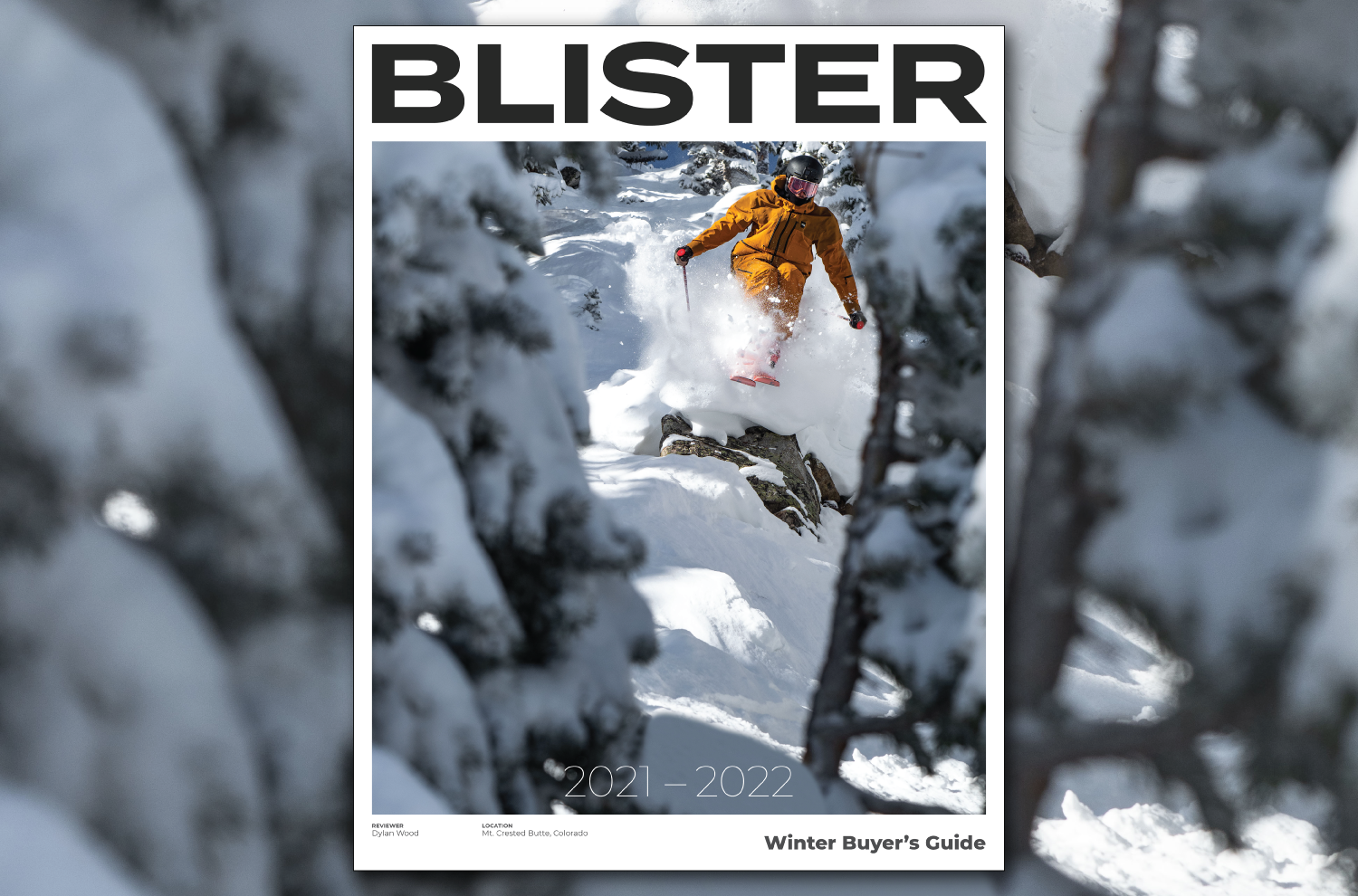 We've wrapped up our 21/22 Winter Buyer's Guide, and we're once again confident that it'll be the best ski buyer's guide on the market. It includes 230+ skis, 50+ boots, and tons of AT bindings, helmets, goggles, and apparel.
Right now, Blister Members can view the digital version of the guide on the Blister Member Clubhouse page on our site.
Not a member? Become a Blister Member to not only get access to the digital version before anyone else, but also receive a hard copy, personalized gear recommendations, exclusive deals, and more. Or you can pre-order just the guide itself, and by pre-ordering, you'll get it at the lowest price possible.
This year's cover photo was taken by our managing editor, Luke Koppa, and features reviewer Dylan Wood skiing the Elan Ripstick 116 on a fantastic bluebird pow day last season at Mt. Crested Butte.