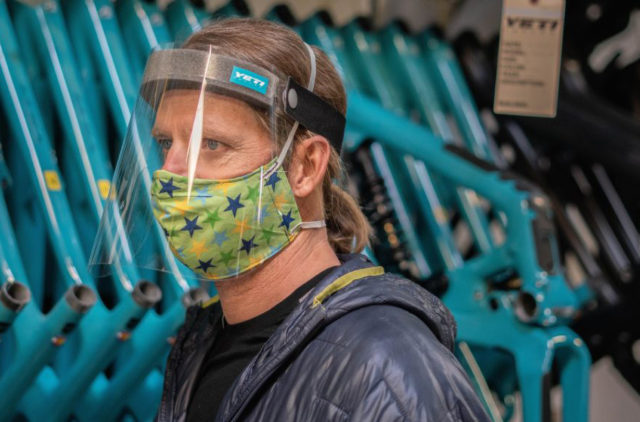 Intro
Two weeks ago on our Bikes & Big Ideas podcast, we talked with some of the founders and CEOs of Shaggy's Skis, Kitsbow, & Industry Nine, about how their companies had pivoted to produce "PPE" (personal protective equipment) that is still in very short supply during this COVID-19 pandemic.
We'd encourage you to listen to the episode, since a lot of the decision-making processes and the steps taken to change production are similar to how some of the companies below have pivoted.
And as we noted on that podcast, there were a number of other companies that were taking steps to contribute. So we've put together an updated list of outdoor companies that are doing their part to help. We'll try to keep this list updated as we learn of more initiatives by more brands, and feel free to leave a comment below if you know of any companies that should be included.
Finally, we are acutely aware that many companies are contributing significantly right now simply by figuring out how to keep their staff employed, and keep them safe. And we very much appreciate and applaud those efforts, too.