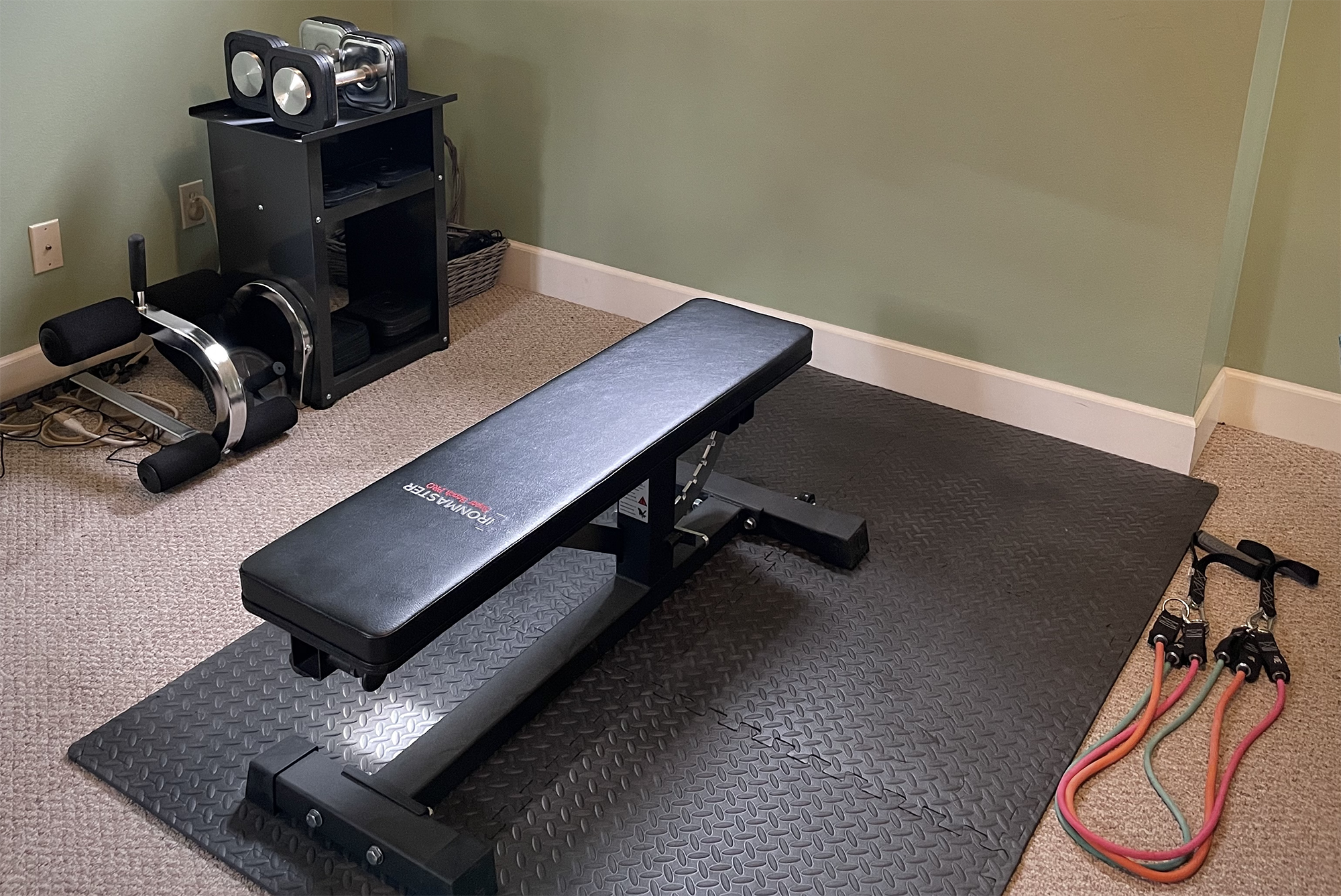 BACKSTORY
Getting a lot of sleep has never been my thing. And definitely not since I started Blister.
But the continuous findings coming out from the field of sleep studies make it crystal clear: the quantity of sleep we get each night and the quality of the sleep we get each night dramatically affect our physical performance, our mental performance, and our day-to-day happiness.
To be honest, I am quite glad that I wasn't aware of this research in the early years of Blister (when, out of necessity, I would sleep about 4 hours a night and run on a massive amount of cheap coffee), because I'm not sure that Blister would exist today if I had slept more and worked less.
(As a new company, you have to find your competitive advantage somewhere, and one of our competitive advantages was a willingness to just work round the clock.)
But it's time now for me to try to get my sleep game on track, and over the past year or so, I've been trying. To help the cause, I figured I'd start this series to keep myself honest by letting you know how it's going. And maybe in the process, it'll help some of you do a bit better, too?
So I'll be updating this series as my 'sleep experiment' continues, and for now, here are some of the things I've been reading and listening to, and some of the tips, tricks, habits, and products I've been using.
WHAT I'VE BEEN READING
Lifespan: Why We Age — And Why We Don't Have To, by David Sinclair
To be honest, I've never been all that interested in the concept of radically extending our lifespans. But I have always been very interested in how we can maintain high levels of fitness — both physical fitness and mental fitness — as we grow older.
But David Sinclair is obsessed with the former, and he is a professor in the Department of Genetics and the co-Director of the Paul F. Glenn Center for Biology of Aging Research at Harvard Medical School.
And so while I might currently lack Sinclair's vision, I do share with him the interest in better understanding why we age and how to slow its effects, and so … I've just started reading this book, and I suspect that he is going to have at least a bit to say about the topic of sleep.
Why We Sleep, by Matthew Walker
If you are going to read one book about sleep, this is probably the book — or it is, at least, a very good place to start. Walker is a scientist and professor of neuroscience and psychology at the University of California, Berkeley, and he published Why We Sleep in 2017.
To be clear, the science of sleep is not settled, and new findings continue to come out. On that note…
WHAT I'VE BEEN LISTENING TO
As the podcast description says, "The Matt Walker Podcast is all about sleep, the brain, and the body." Walker has been putting out very short episodes (~10-15 minutes each) that focus on one particular topic related to sleep. New episodes have been rolling out every other week. Check it out.
PRODUCTS I'VE BEEN USING
I'll say more about these soon, but here are some of the products I've been using over the past year to sleep better. (Click on each product to expand)
WHAT I'VE BEEN DOING
EXERCISE (SPECIFICALLY, STRENGTH / RESISTANCE TRAINING)
In short, I sleep best (and feel like this has been true for about three decades now), when I am lifting 4-5 times a week, even if those are only ~30-40 minute sessions. The key for me isn't the duration of the session (lifting for an hour or two), but getting to the point where I am working up to and performing 3-4 sets of 8-10 repetitions of "hard" work. I.e., where I can complete the sets, but I might not be able to perform another 1-2 repetitions with good technique.
And while a hard day of inbounds skiing or ski touring or mountain biking or trail running can (and does) often leave me feeling very fatigued, when it comes to the depth and length of sleep, the type of resistance training I'm describing above seems to be most effective — for me.
I'm very curious to hear whether any of you can relate to this one.
To go into a bit more detail, here are some of my favorite exercises (and perhaps I can say, some of the exercises that I have found to be most effective for inducing great sleep): barbell squats; lat pull downs; wide-grip pullups; cable rows or dumbbell ("db") rows; db military press; heavy db shrugs; db bench press; dips. These are not the only exercises I do, but w/r/t the sleep discussion, these are some that I suspect are the most relevant.
I am extremely fortunate to have a phenomenal gym at Elevation Hotel & Spa. It's seriously the nicest, best-equipped, legit gym I've yet to encounter next to a ski area, with three professional-grade squat racks, which (if you're the type who cares about stuff like this) you know how big of a deal that is.
But when COVID first hit and the whole world went on lockdown, I purchased the Ironmaster 75 lb. adjustable dumbbell set + stand and their Super Bench. And perhaps especially if you are someone accustomed to strength training with professional-grade equipment and hate the chincy feel of most home exercise equipment, then I highly recommend these products. Especially if you don't have enough space at home to purchase non-adjustable dumbbells.
I've been using these products for well over a year now, and I'll say it again: if you typically hate the feel of home equipment and adjustable dumbbells — and you don't prioritize adjusting your weights super quickly (~10 seconds) for the sake of doing drop sets (I don't care about this, because I'm not trying to do cardio while I'm trying to do strength training), then check out Ironmaster's products.
Of course, this is a massive topic. But I have found it to be a massive variable when it comes to how well or not well I'm sleeping.
THE GREAT TEA EXPERIMENT
Most of you know that one of my favorite things about human existence is that we get to drink coffee. But most of you also know that getting great sleep and consuming a lot of caffeine are definitely at odds with each other. But on the recommendation of Matthew Walker (see book & podcast recommendations above), I have started to shut off my caffeine intake 10 hours before I intend to go to bed.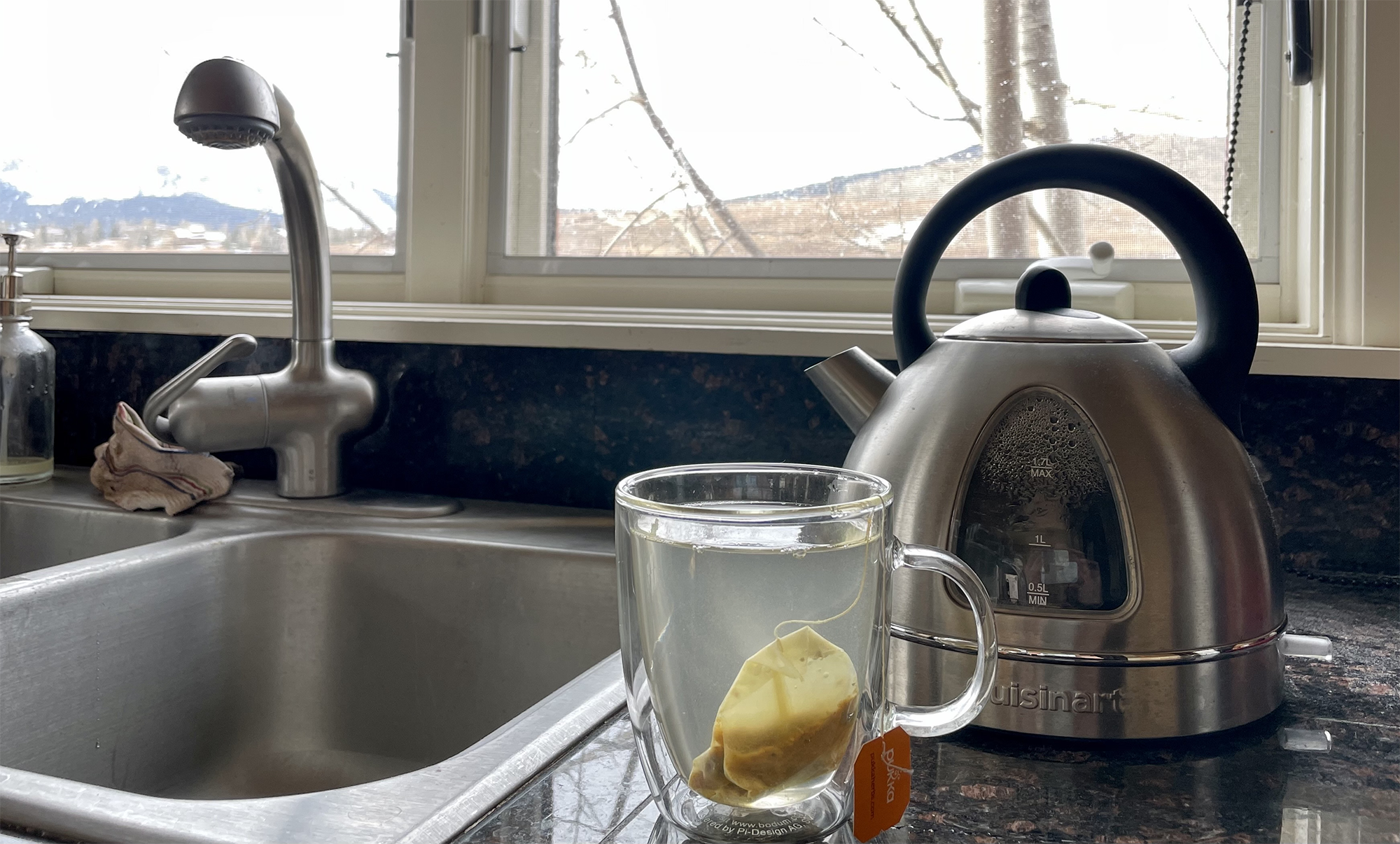 Now admittedly, I'm still sometimes not making it to bed till 1 or 2am. But I'm currently shutting off coffee and caffeine by 2pm.
And I confess: I do often start eyeing the clock around 1:30 and will be sure to sneak in a last cup of coffee before the clock strikes 2. And I've been quite consistent with this — though also admittedly, I have not been attempting to reduce my coffee / caffeine intake, just cram the same amount in before 2pm. Because again, see the first sentence of this section.
But this is where tea has come in. Turns out, something I've learned is that I really like the ritual of having a hot mug of something next to me while I work. So after 2pm, I will sometimes switch over to a cup of non-caffeinated tea. This is not yet a daily practice for me, just a new go-to move if I find myself jonesing for another cup of coffee after 2pm.
I'm also experimenting a bit with having a cup of (non-caffeinated) tea about an hour before going to bed. I think there might be something here about establishing a new ritual, and maybe a new Pavlovian response: Drink Tea, Go to Sleep. Maybe this will just be a winter thing, I don't know. Have any of you tried this?
STAY TUNED
This is just a start. I'll flesh this article out in the coming days and weeks.
And I'll also be saying more about some of the habits I'm (more or less successfully) trying to cultivate.
Basically, if we put my sleep skills in terms of skiing skills, I'd say that I can pizza-wedge my way down most blue runs without falling. So I'm not very good, but I have high hopes of getting better.