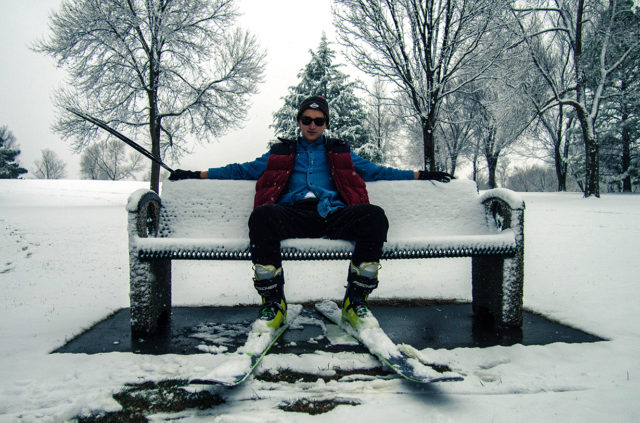 Intro
As we discussed on our recent Blister Podcast with Colorado Sun reporter, Jason Blevins, these are strange and unprecedented times. Most ski areas around the world are closed and we're being told to limit social interaction in an effort to decrease the spread of the COVID-19 pandemic.
"Social Distancing" is the key word of the day, and we encourage everyone to follow medical professionals' advice regarding how you can do your part to help.
That said, for those of us who love spending time outside, this also means that many of us are already going a bit stir-crazy.
So we polled several of our reviewers to see what they're doing to stay sane, stay either physically or at least mentally in-tune with the outdoor activities we love.
In this time of uncertainty and worry, we wanted to offer a bit of levity and fun, and we'd love to hear about how you're passing the time. So please let us know in the comments section below.
Luke Koppa
In case you're not familiar, Shredsauce is a FREE park-skiing video game that you can play on your desktop or mobile device. For being free, it's super fun. Even if you're not into throwing tricks in real life, you should give it a try. It's a great way to make unrealistic expectations about what you'll actually be able to do when you next get on snow. And once you've totally nailed all your lines, you can also build your own terrain park and let other people join in on the fun.
If you want to take your virtual tricks to the virtual backcountry, check out Steep, which is not free but is another fun skiing game for PC, Xbox One, & PS4.
Yeah, duh. If you're like me, you've probably already watched and re-watched all your favorite ski edits and movies. But this is a great time to watch some others — here are some of my personal favorites:
These urban segments just dropped and they're all under 2 minutes each, so they're great for a quick break. And if you like the insanity shown in this year's submissions, go back and watch the videos from past years.
If you haven't watched SLVSH, it's basically a game of HORSE, but on snow and where the skier must match the trick the other skier calls, or else they get a letter. Whoever spells SLVSH first, loses. SLVSH is currently posting their games from the Park City SLVSH Cup and they're all worth a watch, but there are hundreds of older games on their site. Some of my favorites: all of Hugo Burvall vs. Emil Granbom games, Anti Ollila vs. Elias Syrja, Colby Stevenson vs. Alex Hall, and Blake Wilson vs. Grant Howard.
We've talked about this before, but seriously, if you still haven't seen Jeremy Heitz's movie, you need to. Jeremy skis exceptionally steep lines faster than I could ever think possible, and it's incredible. He's also working on a follow-up movie to La Liste, which is something to look forward to.
Another two I've mentioned before, but Seeking Nirvana and Benshi Creative's "Before Tomorrow" series are my favorite ski web series in that they showcase really good skiing, but do it in a much more relaxed, not-super-gnarly manner. For lack of a better word, I'd describe the editing and filming of them as a bit "folksy" and reminiscent of Wes Anderson. Great for when you just want to relax and enjoy some cool skiing.
By the end of the season, even when that season is ended early, most of my skis look like they've been run over by a freight train. Now's a great time to get them into good shape and ready for whenever you're next able to get on snow.
Whether you just dabble in fly fishing or are very into it and just haven't gotten into tying your own flies, this is a great time to start. Relaxing, intellectually engaging, and as time-consuming as you want it to be — it's a great way to pass the time.
Jonathan Ellsworth
Start getting reading and getting ready for the reboot of the Blister Book Club. The first two books up are:
(1) SKI INC. 2020, by Chris Diamond. I've been working my way through this book this winter, and I'm going to be talking to Chris about his book in the next couple of weeks. And in these wild times where we all have lots of questions about the ski industry, I consider Chris' book to be crucial for understanding the current landscape.
(2) The Abstract Wild, by Jack Turner. This was recommended by Geoff McFetridge during our Blister Podcast conversation, and this same conversation was the catalyst to fire back up the Blister Book Club. So we're looking forward to dragging Geoff back on the Blister Podcast to talk about The Abstract Wild.
Kristin Sinnott
Take a hike or just go for a walk
Day 1 of social distancing started with my son refusing to be in our house. Great. But he happily spent 2 hours in his stroller followed by 2 hours playing in the yard. To stay sane for the next few weeks / months, I'm planning to spend as much time as possible outside and one of the easiest ways to do that is going on walks / hikes. My son is fairly content to ride in his backpack or in his stroller for extended periods of time while we look for birds, dogs, cars, and trees.
When deciding where to hike, make sure the trails are still accessible. (I know that New Mexico just closed all state parks, and I wouldn't be surprised to learn that other states and National Parks are heading in that direction.)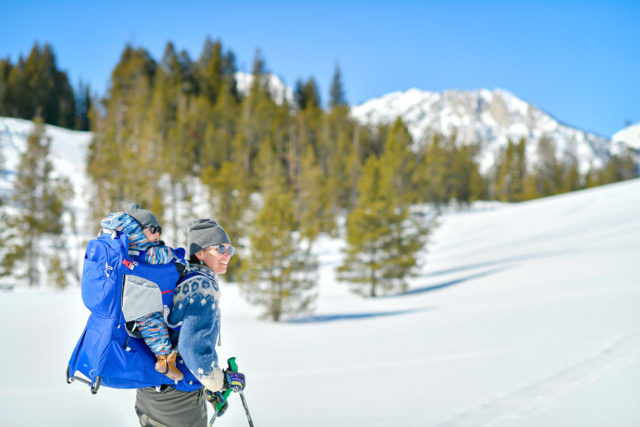 Check your local ski hill's policy on uphill travel while the mountain is closed, but there's no reason your ski season should be completely over. Just keep in mind that we really don't want to further pressure our healthcare systems, so avalanche and general safety precautions are more important than ever.
While I always hold on to ski season as long as I can, with dry trails and warm weather in town and extra daylight in the evenings, it's a good time to get back in the saddle. I'm hoping to do some socially distant rides with a few friends each week.
Work your way through a new cookbook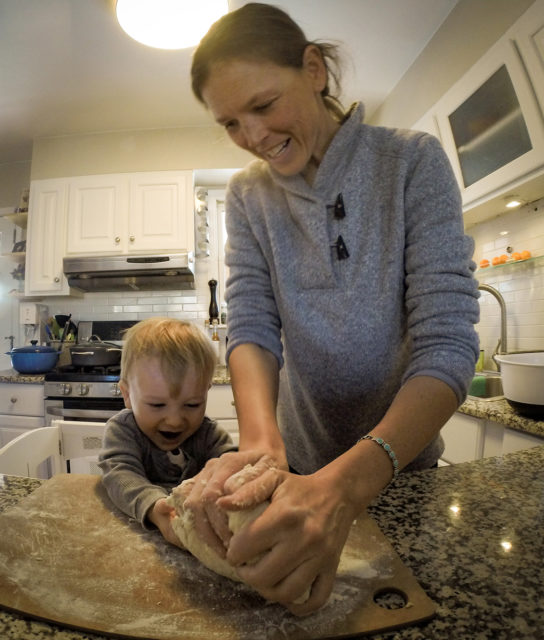 I love the Great British Baking Show, and since receiving one of Paul Hollywood's cookbooks for Christmas, I have been meaning to test out more of his recipes. Now seems as good a time as any.
(here are a few we're pretty fond of)
Sascha Anastas
When I am not reviewing and / or spending time with my fellow Blister Reviewers (or not chasing a 2-year-old around), I am usually working at the Emergency Department in Colorado Springs as a physician assistant. So the likelihood of me having to be quarantined at some point is pretty high — and I've lost some sleep these past few weeks thinking about what to do with myself if and when I have to self isolate.
So I do want to make sure that some of these lovely recommendations and ideas being offered by my fellow reviewers are for passing time while socially distancing — and not for those under quarantine. I highly recommend those with symptoms or with positive tests pending or under mandatory quarantine to stay at home in the confines of their house for their own health as well as for everyone else, and commit to either reading or watching the entire Game of Thrones series.
To safely Social Distance, here's what I have come up with:
Sleep lots, eat healthy (left-overs), and be diligent about washing hands and surfaces around the house. These next few weeks will be hard for a lot of reasons so this will go far for many of us. However, I have a pretty hard time sitting still, so while I will certainly strive for these things to keep my mental clarity, I am pretty sure I will be found out on the trails!!
Perfect activity to maintain social distance. Riding bikes is a great way to keep fit through this craziness and clear your mind. I live in Buena Vista and I have direct trail access from my doorstep to the trails. Last fall, two more trails were made, so I have plenty of exploring to do. However, I do recommend staying in your local area for trail access, rather than excessive travel to other towns. For those in cities who need to get from one place to the other for necessary commuting, riding a bike is a great way to avoid public transportation.
If any of our readers are like me and didn't catch onto the toilet-paper frenzy in time (we are now down to ⅓ of a roll with no news of when my local grocery store will re-stock) then another great activity, especially if quarantined, is to make your own. Of note, there are also a lot of other household products that could suffice as a substitute such as newspapers, corn husks (if you happen to have them laying around…), magazines, etc. But those who want the real deal, it can be done with any type of paper, aloe vera or baby oil, grass or leaves and a few kitchen items.
David Golay
Have a lingering or recurring injury that you've maybe gotten a bit lax about tending to? Use all that new time at home to rehab it better than you have been. Even if your normal regimen involves going to the gym, there's a lot you can do at home if you get creative. (But, please, consult with your PT or trainer before doing anything too wild.)
Get back into the old hobby you've let fall by the wayside
Maybe you used to paint, or play guitar, or knit, or whatever. No better time than now to get back into it.
All the usual suspects for streaming services are great, but a bit more off-the-beaten-path one that I'm a huge fan of is Kanopy. It's offered through public libraries and universities (just log in using your library account and then start streaming), and has an excellent collection of classic and indie movies. And best of all, it's free if your library or institution is on board.
Cy Whitling
Brush up on your media literacy
The most valuable classes I took in all of my time in college were media literacy and ethics. People are stupid, and we love to point fingers. It's really important to have the tools and critical thinking to analyze all of the content that's swirling around social media and actually understand it. Right now good journalists are more important than ever. A good place to start is the SPJ's Code of Ethics. Any reporter at a good news outlet will be acting within these guidelines. Personally, in this age of social media, I think it's a good idea for everyone to then apply these same guidelines to anything we post. Just taking that extra moment to vet any information you're spreading goes a long way.
Subscribe to your local newspaper
Hey, remember that really good podcast with that really smart journalist you just listened to? Want to support stuff like that? Subscribe to your local paper. Local journalists are doing important work right now, and especially in mountain towns where ski resorts are some of their biggest advertisers and revenue generators, they're about to get hit hard. Journalism is hard, thankless work to begin with. We really need accurate reporting right now, and the shutdowns this virus is causing are severely affecting revenue streams for newspapers. Subscribe to your local paper. Read it before you check Facebook, and go about your life a smarter, more informed person.
Dig out your local dirt jumps
To be fair, I was doing this before the world ended. But here's the deal. We're all antsy to get back on the bike, but it's really selfish to head to the desert right now. Small communities don't have the medical resources to handle a bunch of idiots descending on their towns in Sprinter vans full of the virus. So don't be a dick, and invest in your local community instead. It's a lot easier to move snow off your trails than you might expect. Get them mostly cleared, let them wait a few sunny days, and then go ride your bike in the afternoon after you earn some turns in the morning. Just make sure to respect wildlife closures and don't ride wet trails.