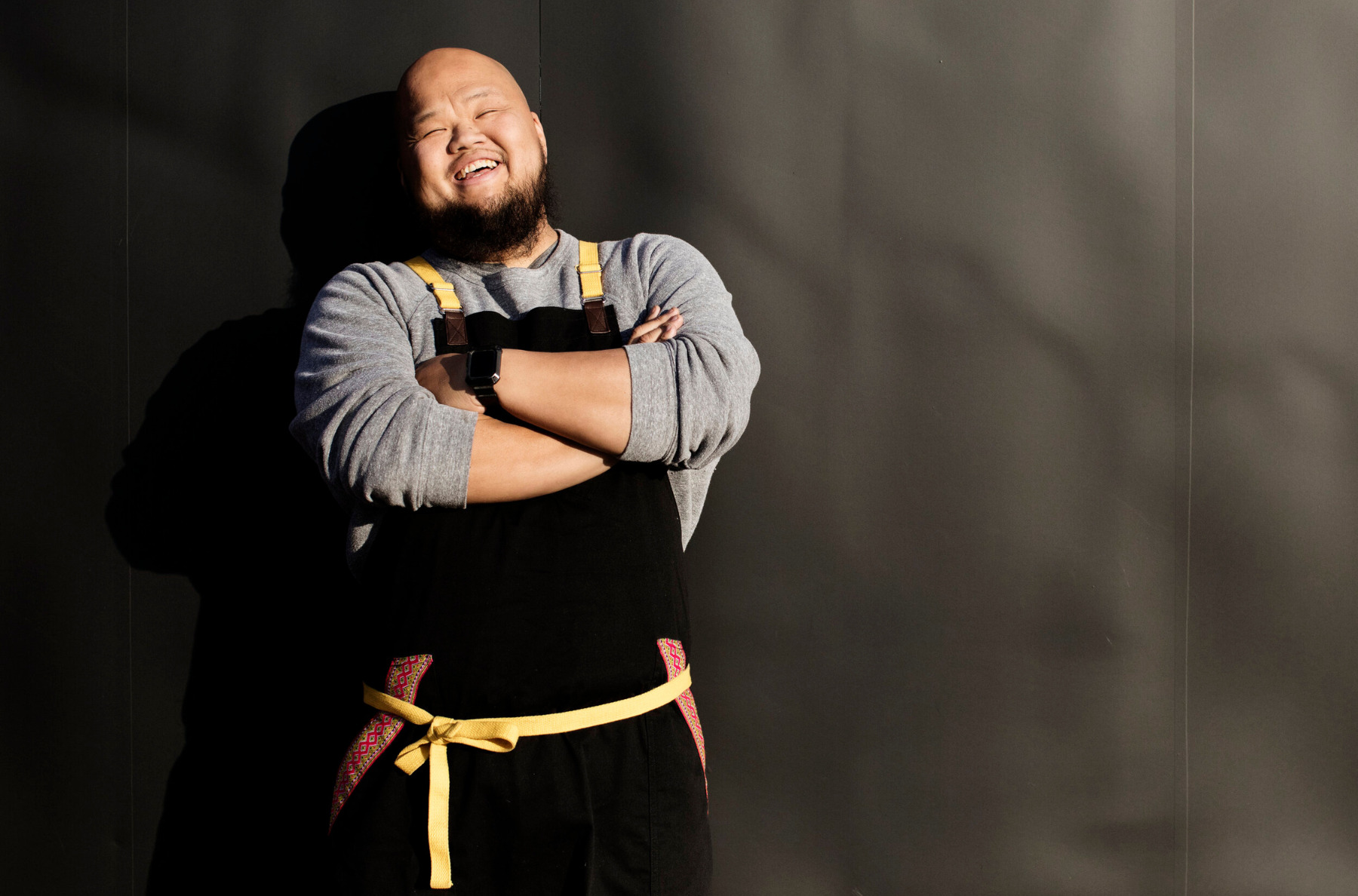 Our guest today is the multi-nominated James Beard Award chef, Yia Vang. Yia is the founder and head chef of Union Hmong Kitchen, and he's carved out time to compete on the Netflix show, "Iron Chef: Quest for an Iron Legend"; host the show, "Feral," on the Outdoors Channel; host another show, "Stoked," on the Food Network; and host the excellent podcast, "Hmonglish" which focuses on the Hmong people, their culture, representation, and Asian excellence overall.
Yia and I discuss all of the above, plus his 'run & gun' approach to running a restaurant; the history of the service and sacrifices made by many Hmong people on behalf of the USA; patriotism; curiosity; football; the art of Hmong cuisine; and more.
Yia's passion is infectious and his mission is inspiring. We need more people like Yia Vang in this world. So it is a great pleasure to share this conversation with you, and it was a real honor to connect with Yia.
TOPICS & TIMES:
Managing Restaurants, Flexibility, & Football (8:29)
Current State of Food Culture in the USA (22:16)
Being Anti "Fusion" (28:01)
Hmong / US History (34:02)
Hmong Cuisine & Hmong Clans (46:41)
The Craft of Hmong Cuisine (51:46)
Past, Current, & Future Projects (56:20)
RELATED LINKS
Hmonglish Podcast
Union Hmong Kitchen
Blister Craft Collective
Become a BLISTER+ Member
CHECK OUT OUR OTHER PODCASTS (click each to learn more):