Store Hours: By appointment only.
Please email: matto@parkcitybootroom.com to schedule an appointment
Website: http://parkcitybootroom.com/
Email: matto@parkcitybootroom.com
Phone: 435-901-2562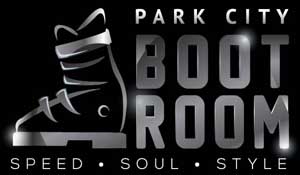 Park City Boot Room was founded by Matt Schiller, with the understanding that great gear and great athletes need to work together to perform at their best. And as skiers, we make a very big ask of our equipment: to perform as an extension of our bodies.
Matt believes that because plastic and foam can be manipulated, it should. And this is where he comes in: with his goal being to match each individual for not only fit but skill, style, and application.
Since it was founded, Park City Boot Room has been the service provider for World Cup skiers, X-Games medalists, backcountry guides, professional freeride skiers, instructors, and local rippers in the Salt Lake City area. Regardless of what type of skier you are, the foundation of good bootfitting is listening to what an individual wants to achieve, and then adapting the boot to precisely follow, and that is where Park City Boot Room excels.
Matt has more than 30 years of bootfitting experience and takes a nuanced and unique approach to bootfitting. With experience in ski patrol, working as a ski coach, ski instructing, working as the ski and boot technician for the World Cup, training and education via bootfitting clinics, serving as the director of competition for Nordica and Atomic, ski testing for ski publications, and now becoming a shop owner; Matt has been involved in many different aspects of the ski world and has a broad understanding of the needs of high-level skiers, and how to make their boots work the best for them.
As he puts it, "I am not a foot doctor or know much about the nuances of plastic, but I can build up boots to extremely high standards for optimal efficiency. The shop exists to go deeper and more thoroughly into the small but effective changes necessary to push the limits on snow."
Brands
Park City Boot Room has a specialty, and they stick to it, working mostly with industry professionals, ski racers, and dedicated skiers. This is reflected in the brands and boots that they carry, which are mostly hard sole, low volume, higher flex traditional boots. While the Boot Room works on all types of boots, Matt's bread and butter is race and race-inspired boots.
Park City Boot Room stock boots from Rossignol, Atomic, Head, and Nordica.
Services
Park City Boot Room excels in one major and essential service: bootfitting. At Park City Boot Room, the bootfitting process is seen as a one-on-one collaborative effort between the fitter and the client. From Matt's perspective, the foundation of bootfitting is a handshake and conversation. In most situations, Matt sees it more as a coach/service relationship, "think pit crew," he says.
Matt follows a regimented, simple process that some people might even call "old school."
Most of the work is done prior to even putting a boot on. You can expect Matt will dive into a full foot evaluation, joint chain and range of motion assessment, and learn all about what worked and what didn't work in your previous boot setup.
From there, he will take a look at your previous boot, narrow down what may be some of the issues you've had with it, and guide you toward potential changes and improvements in a new boot or your current one going forward.
Matt pays particular attention to an individual's range of motion, or lack thereof, in the ankle and lower leg, allowing or inhibiting balance over the foot and the ability of the boot to work with your anatomy. More often than not a mismatch between boot and anatomy contributes to the most common fit and ski ability issues with a ski boot.
Once an appropriate boot has been selected, you can expect Matt to proceed with a custom footbed catered to arch flexibility and a neutral but active foot, while also acknowledging the boot environment as a whole (i.e. the difference between a pair of touring boots and a pair of race boots).
Depending on the situation, this process will proceed with stance balancing, and if needed, cuff alignment and sole canting corrections may follow in small increments.
Finally, and worth noting, is the integration of the boot to the ski, as the ski is still an important variable within the overall system. These elements span looking at or altering binding ramp angles, camber, mounting points, and edge bevels, all of which need to be considered to address the system as a whole and result in the best possible end result.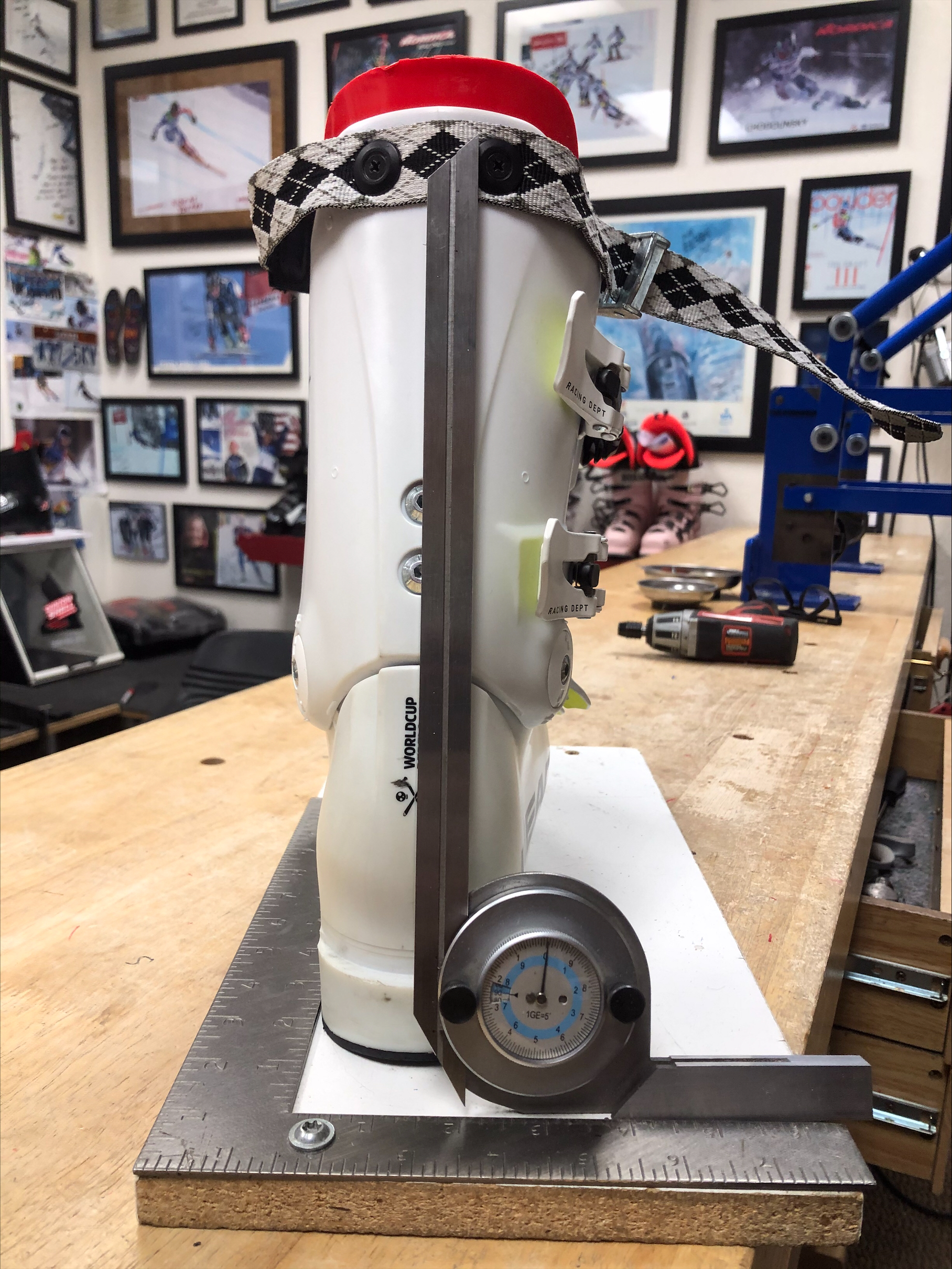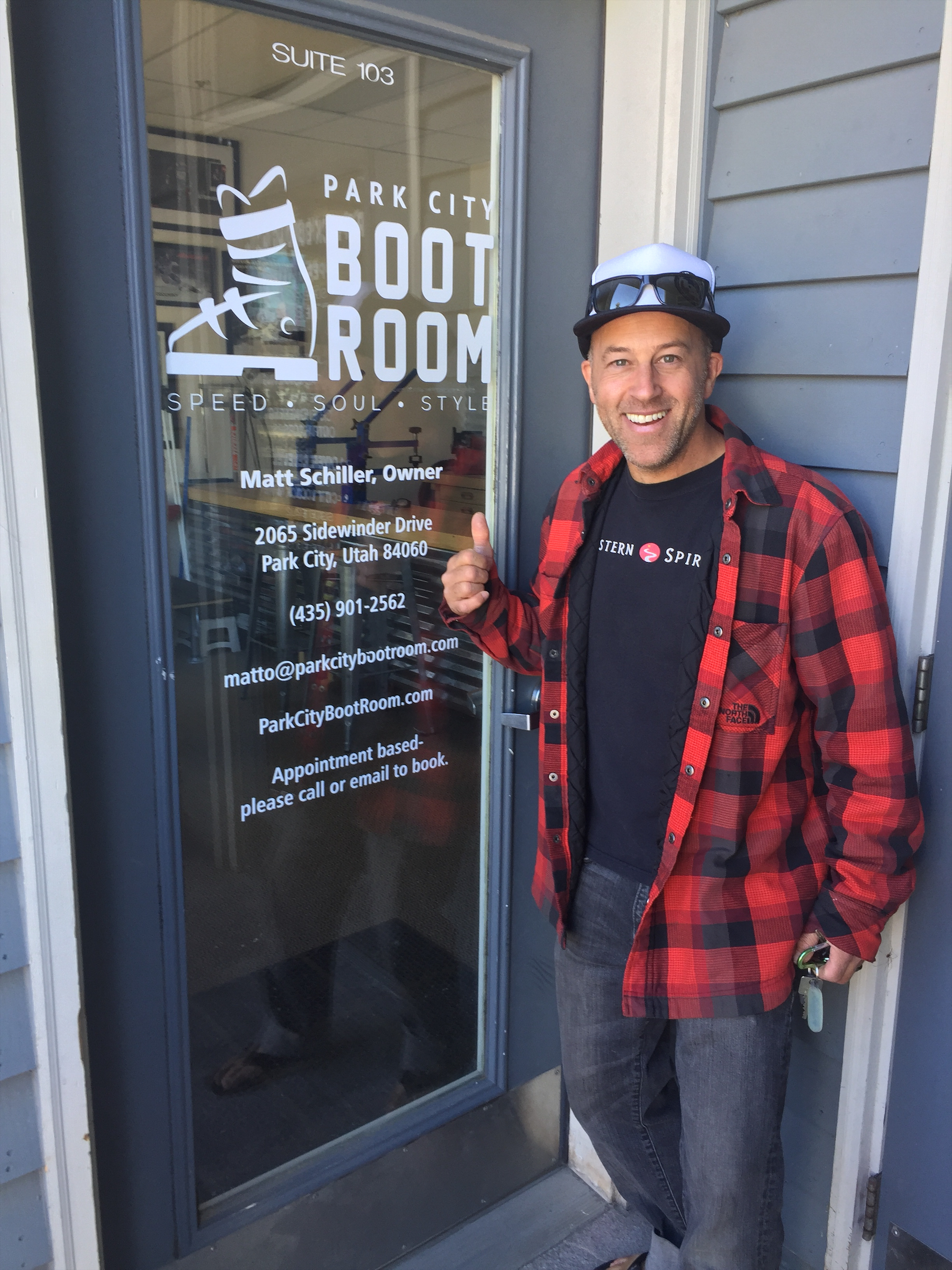 Bottom Line
When it comes to specialty bootfitting, particularly for those who ask a lot of their boots, spend countless days on skis, or really need to address some complex issues in order to enhance their time out on the hill, there are few places that have the breadth of experience and skills offered by Matt Schiller at Park City Boot Room.
While this level of bootfitting might not be necessary for everyone, when it comes to a comprehensive and professional level of bootfitting, Park City Boot Room is nearly unmatched and can help you unlock a new level of skiing potential and performance.
If this type of experience is what you are looking for, you can book an appointment at matto@parkcitybootroom.com.
It's worth noting that Matt will book early and fast, and will often be two weeks out throughout the busy season. You can expect an hour or so consultation and work plan, then up to a few days thereafter for additional work and modifications, and then you return for the final fit.
So get in touch now to schedule your first appointment, and get the best boot fit of your life at Park City Boot Room.