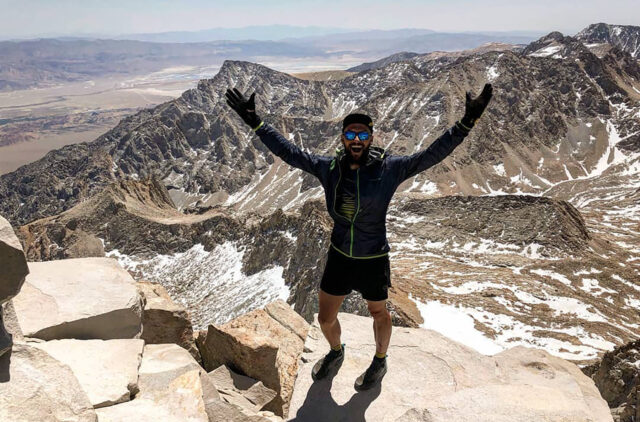 First, this is one of my all-time favorite podcast conversations we've ever published.
How does a kid from a little town in Italy go from working in his family's floral business to being a top fashion model in Miami to being one of the best ultrarunners in the world?
Michele Graglia is the most recent winner of the Moab 240, he's won the coldest foot race in the world (Yukon Arctic Ultra), the hottest foot race in the world (Badwater 135), and he has set Guinness World Records for his runs across the Atacama and Gobi deserts.
But Michele isn't just about winning long-distance races and setting records. He is passionate about human potential, helping us redefine what is possible, and encouraging each and every one of us to do the same.
TOPICS & TIMES:
Why Michele's book, Ultra, is a "big" book, but a fast read (2:55)
"Better" works of philosophy (8:11)
Growing up in Italy, education, & the family business (11:00)
Fast track to becoming a model (18:35)
Oxymoron of modeling: discipline & partying (22:02)
Weight, Form, & Nutrition: modeling vs. ultrarunning (26:41)
Virtue of discipline vs. virtue of remaining open (34:48)
Diet: how open are you after years of experience? (41:48)
Eating Meat: how, why, & when? (48:14)
Shift from coaching running to practicing yoga (54:23)
Ultrarunning, Yoga, Vedic philosophy, & "getting to the fabric of your soul" (56:08)
RELATED LINKS