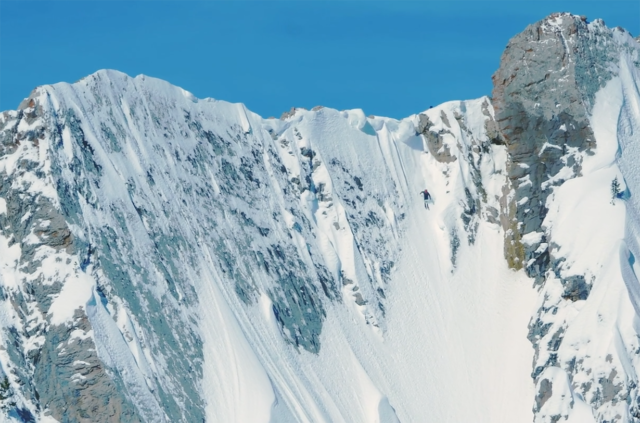 I watch a lot of ski edits. Whether I sarcastically chock that up to "needing to stay up on the ski industry," the fact that I spend a lot of time in front of a computer, or just plain old procrastination, however I want to justify it, I've spent a lot of time watching the content that's getting put out these days.
And nowadays, with 12-year-olds hucking doubles and the insane amount of media that's put out through social media, it's harder than ever to stand out. But the one series that's securely grabbed my attention is Benshi Creative's "Before Tomorrow."
Started by two film students at Montana State University, Benshi Creative says they are aiming to "bring cinematic elements to outdoor and commercial film that are under-utilized in today's media outlets." In the case of their "Before Tomorrow" series, that means taking a different, slightly nostalgic approach to cinematography, editing, and color & sound mixing. They then pair that with the phenomenal skiing of a ton of up-and-coming athletes like Jake Hopfinger, Cameron Daley, Carter Snow, Sawyer Thomas, Anatole Tuzlak, Dylan Siggers, Daniel Tisi, Parkin Costain, Chris Goodhue, Ethan Swadburg, Parker Norvell, and more.
The first video in the series, "Roadside Attractions," reminds me a lot of the Seeking Nirvana series, of which I'm a huge fan. But anyone can take inspiration from another person's work — the hard part is making your own version unique. And I think Benshi did that with their second episode, "Rabbit Trail."
While I've loved all three episodes, Rabbit Trail is definitely my favorite. It's just beautiful. Then Benshi again switched things up with the third episode, "The Last Drop," which is a bit of an homage to the cycle of a ski season, and particularly those last sunny spring days.
Check out all three episodes below: