Holden M-51 Fishtail 3 Layer Jacket
Reviewer: 5'8", 155 lbs
Size Tested: Medium
Blister's Measured Weight (size Medium): 726 grams
Fabric: 3-layer waterproof / breathable Japanese fabric w/ 40×70-denier plain-weave nylon face fabric & tricot backer 
Stated Features:
Snap-up fishtail hem
YKK® Aquaguard™ water repellent zipper at chest pocket
Removable powder skirt
YKK® zippered underarm vents
Interior zip pocket with cord port
2-way adjustable hood
Articulated sleeves for better fit
Ultra soft wrist gaiters
Pockets:
1 exterior chest (zippered)
2 exterior hand (zippered)
1 interior chest (drop-in)
MSRP: $379.95
Test Locations: Crested Butte, CO
Days Tested: ~10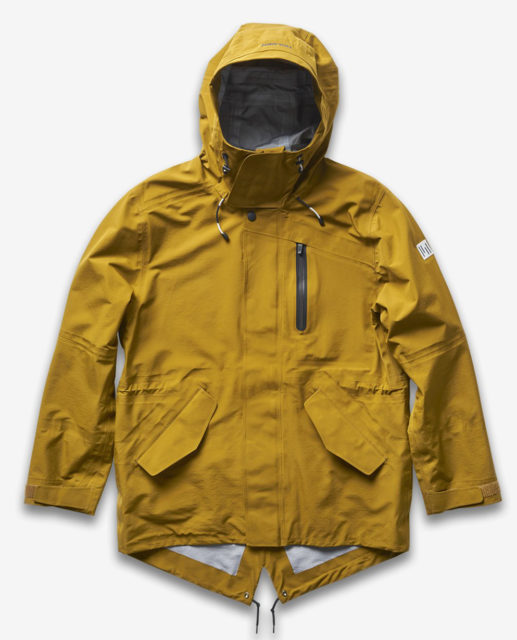 Intro
Holden has made a name for themselves over the past few years due to their apparel's combination of style and technology. While a lot of the outerwear we see nowadays tends to be a bit homogenous (read: boring), Holden's line always offers something a bit different, while still including technical features.
One of their flagship pieces is the M-51 Fishtail 3 Layer Jacket, which combines a 20K/20K waterproof / breathable fabric with a much more casual, urban-inspired look and silhouette.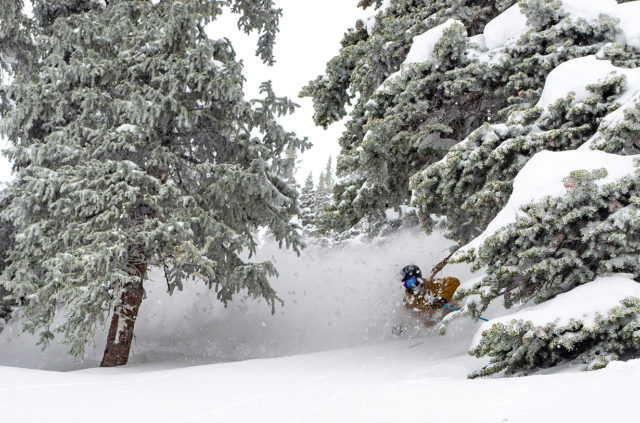 I'm always searching for outerwear that combines unique style with solid functionality, so I was eager to check it out. Here's what I've found.
Fit
The M-51 Fishtail Jacket has what I'd call a "relaxed" or "freeride" cut. I wore it in my standard size of Medium (I'm 5'8", 155 lbs), and I've got plenty of room to toss bulkier layers underneath. But the M-51 Fishtail Jacket is also quite long, and overall, it drapes nicely. So while it's pretty roomy, I think the fit looks very nice.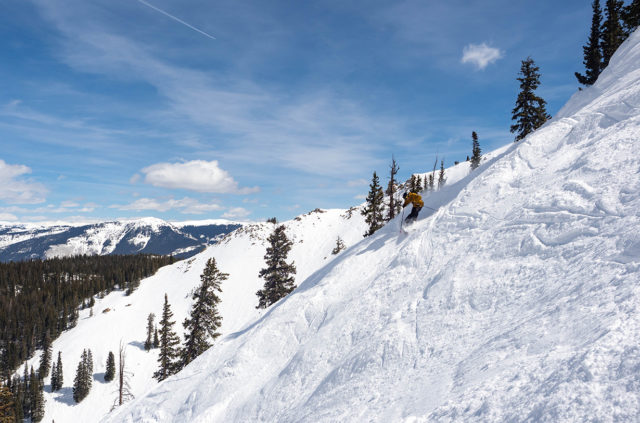 Combined with its lightweight fabric, the relaxed fit of the M-51 Fishtail Jacket makes it feel very unrestrictive, and is a part of why I think the style of this jacket stands out. Those who like trim, slim fits should look elsewhere. But if you like the sound of a roomier, longer cut, the M-51 Fishtail Jacket makes more sense. Its extra-long fishtail hem adds just a bit of flair, but you can snap it up if you hate fun (just kidding, style is all personal preference).
Pockets
The M-51 Fishtail Jacket has four pockets.
It has a fairly small exterior chest pocket that comfortably fits my iPhone 6 or wallet, and I think it's definitely big enough to fit larger phones, too. The YKK Aquaguard zipper on the chest pocket is not very easy to actuate with one hand, but that's a small gripe. That said, since the rest of this jacket looks so clean, I do think the contrast, exposed zip does take a bit away from the overall clean look of the jacket.
The M-51 Fishtail Jacket's hand pockets are about 15.5 cm wide, and are very deep. As a result, they can fit narrow skins or a pair of gloves. They're covered with storm flaps, and the zippers are super easy to actuate. My one complaint with the pockets is that the storm flaps make the jacket bunch up a bit above the pockets when you're leaned over slightly, though I doubt many people would really notice this.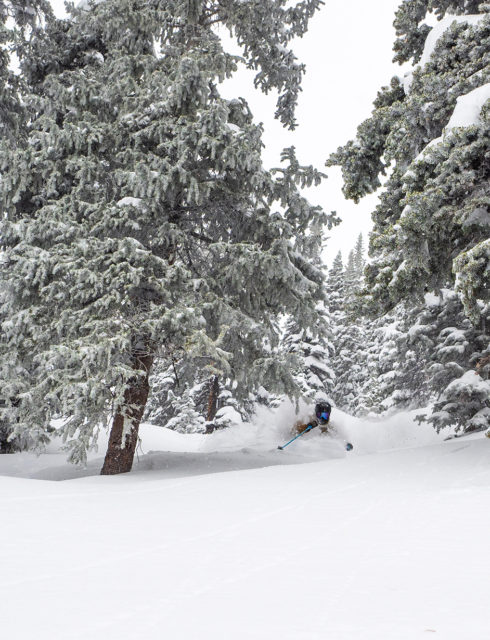 Inside the M-51 Fishtail Jacket is a stretchy drop-in pocket that comfortably fits my iPhone 6, though I wouldn't want to leave a phone in it since it's not secured with any zipper, snaps, velcro, etc. Luckily, there's a media port that you can route into the exterior zippered chest pocket.
Other Features
The M-51 Fishtail Jacket has ~40 cm pit zips, which are covered with storm flaps. Unlike many jackets with waterproof-zippered pit zips, the M-51 Fishtail Jacket's pit zips are extremely easy to use, which is super nice.
The M-51 Fishtail Jacket's hood is adjustable via three cordlocks, and it fits over even my biggest helmets (though it's a bit tight). The cordlocks on the front are exposed, and while I prefer internally routed cordlocks, I haven't noticed myself getting whipped in the face with the M-51 Fishtail Jacket's cords, which I can't say for some other jackets with similar external cordlocks.
Inside the M-51 Fishtail Jacket, there's an elastic cord that you can use to snug in the waist of the jacket, but I like a looser, drapier fit, so I haven't messed with it.
The M-51 Fishtail Jacket has a removable powder skirt that's well executed — it stretches enough that I don't notice it when in use, and it keeps snow out like it's supposed to.
The M-51 Fishtail Jacket's velcro cuffs are easy to use with gloves on, and the jacket features some pretty tight, soft, and stretchy internal wrist gaiters. I don't have a strong opinion on wrist gaiters, but I like the M-51 Fishtail Jacket's. They're snug and soft, do a great job of keeping out drafts, and I don't notice them bunching up much by my wrist.
Weight
The M-51 Fishtail Jacket is not a particularly light jacket at 726 grams for the Medium. So if you're looking for a lightweight, packable touring shell, this isn't the jacket for you (but that was probably obvious already). Packed down, the M-51 Fishtail Jacket is about the size of a football.
For reference, here are a number of our measured weights for some notable jackets in this category. Note the size differences to keep things apples-to-apples.
364 g Black Diamond Helio Active Shell, size Medium
518 g Flylow Cooper Jacket, size Medium
544 g Outdoor Research Hemispheres Jacket, size Medium
563 g Rab Sharp Edge Jacket, size Medium
574 g Amundsen Peak Anorak, size Medium
590 g Flylow Higgins Coat 2.1, size Large
593 g Patagonia PowSlayer Jacket, size Large
605 g Patagonia Descensionist Jacket, size Medium
610 g Strafe Cham Jacket, size Large
626 g Arc'teryx Sabre LT Jacket, size Medium
635 g Mammut Alvier Armor Hardshell Jacket, size Medium
726 g Holden M-51 Fishtail 3 Layer Jacket, size Medium
825 g The North Face Ceptor Jacket, size Medium
841 g Strafe Pyramid Jacket, size Large
848 g Open Wear Open One 3L Shell Jacket, size Medium
Materials
The M-51 Fishtail Jacket uses a 3-layer waterproof / breathable fabric that's rated at 20K/20K for waterproofing and breathability. The face fabric is a pretty light plain-weave nylon and the backer is the traditional tricot found on most 3L hardshells.
The hand feel of the M-51 Fishtail Jacket's fabric is a bit stiffer and more crinkly than some of the newer 3L fabrics like Gore-Tex C-Knit, but the M-51 Fishtail Jacket's fabric is still more comfortable than traditional 3L fabrics like Gore Pro.
Despite the M-51 Fishtail Jacket's higher weight, its fabric feels very light, which has upsides and downsides that I'll get into later.
Weather Resistance
Based on my experience, the M-51 Fishtail Jacket seems 100% waterproof. I used it during a few wet, late-season storms at Crested Butte, and had zero issues with water getting through the fabric.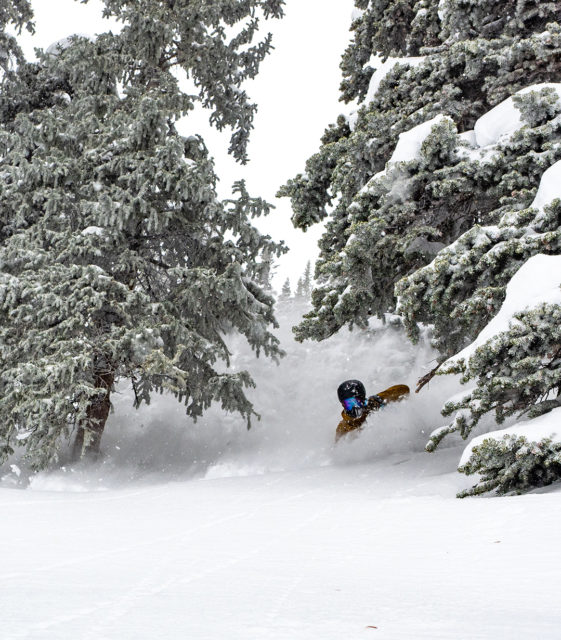 The DWR also worked well, though like every DWR I've used, would eventually get overwhelmed after extended time in really wet, heavy precip. All in all, I have no reason to doubt the waterproofing of the M-51 Fishtail Jacket.
Breathability
The M-51 Fishtail Jacket feels about average when it comes to breathability. It's not as breathable as air-permeable fabrics like Polartec NeoShell, eVent, Flylow's The Perm, Strafe's Recon fabric on the Cham Jacket, or the fabric on the Patagonia Descensionist. But it is more breathable than some cheaper, 10K/10K fabrics I've used. So the bottom line is that if you're looking for maximum breathahbility, you've got better options. But if you've been happy with the breathability of other 20K/20K jackets, I don't think you'd have any issues with the breathability of the M-51 Fishtail Jacket. And it's pit zips are super easy to open up when you get sweaty. For more info on waterproof / breathable fabrics and how they differ, check out our Outerwear 101 and 201 articles.
Warmth
The M-51 Fishtail Jacket is an uninsulated shell jacket and it's very thin, so it's not very warm at all. It does block wind well, but you'll definitely want to add layers underneath when the temps drop below freezing. And that's easy to do, thanks to the generous fit of the jacket.
Durability
As I alluded to earlier, the M-51 Fishtail Jacket's fabric is very light and thin. Overall, it's held up well after around 10 days in it, but I did have one issue. I somehow managed to put a ~7 cm cut on the back shoulder of the jacket.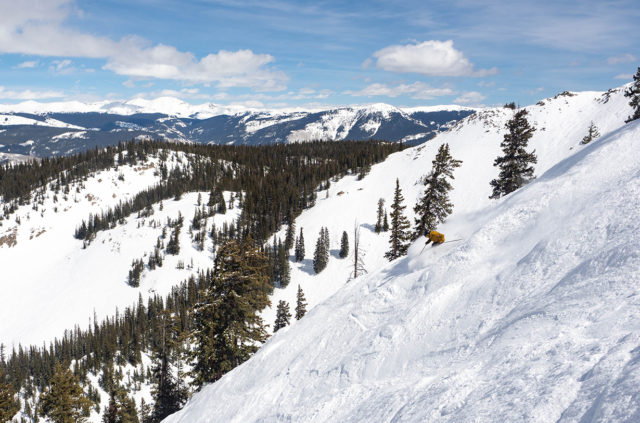 I honestly have no clue how this happened and it was easily fixed with a bit of Tenacious Tape, but I haven't managed to slice any of my other jackets this year, so I think it's worth noting. If maximum durability is your priority, I'd go with a beefier jacket like the North Face Ceptor, Holden Corkshell Summit Jacket, or Open Wear Open One 3L Shell.
Who's It For?
People who want a 20K/20K shell, but who are bored by the style of the other offerings in this category. The M-51 Fishtail Jacket stands out for its combination of technical fabric and a unique silhouette, so I think this one is pretty straightforward — if you like the look of it and still want a high-performance shell, check out the M-51 Fishtail Jacket.
Bottom Line
With the M-51 Fishtail Jacket, Holden managed to make a jacket that combines a high-quality, waterproof / breathable fabric with a unique style. The longer, more relaxed fit won't be for everyone, but if you want to stand out on the mountain without giving up the performance of traditional technical shells, the M-51 Fishtail Jacket is worth a good look. Plus, it comes in at a fairly moderate price compared to the rest of the market.