Black Diamond Helio Active Shell
Reviewers:
Sam Shaheen: 5'10", 145 lbs
Luke Koppa: 5'8", 155 lbs
Size Tested: Medium
Blister's Measured Weight (size Medium): 364 grams
Fabric: 3L Gore-Tex Active w/ 30-denier nylon plain weave face fabric and C-Knit backer
Stated Features:
Integrated Cohaesive™ cord management system
Harness compatible hand pockets
Full-length pit zips
Pockets:
2 exterior mid-chest pockets (zippered)
1 interior pocket (drop-in)
MSRP: $399
Test Locations: Summit County, Front Range, & Cameron Pass, CO: Wasatch Range, UT
Days Tested: ~15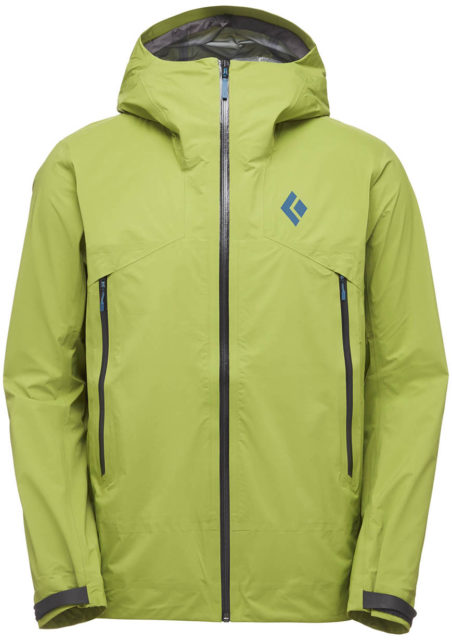 Intro
Making a good backcountry-touring shell is difficult. For a piece of gear that seems so simple, a lot of details have to get put together correctly in order to make a shell that ticks all the boxes and makes sense on the skin track.
Regular readers of Blister likely know of my somewhat manic obsession with softshells in the backcountry. But even the most protective softshells don't offer the protection required in nasty weather. So, on most of my tours, I need to carry a hardshell as a just-in-case piece. That's why the ultralight Helio Active Shell from Black Diamond caught my eye.
And for my needs, this shell is just about perfect.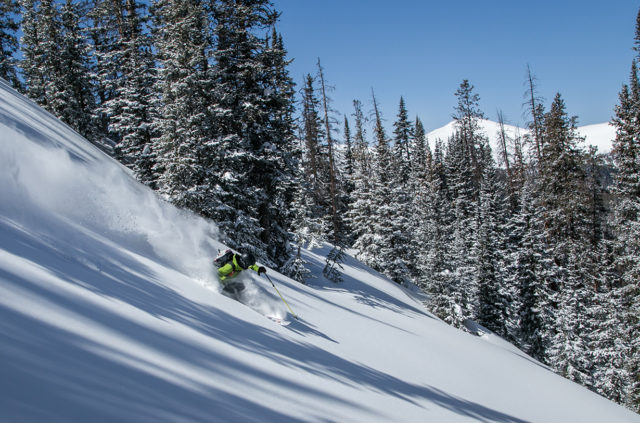 Luke Koppa has also been spending time in the Helio Active Shell, and he's also a big fan, though for some different reasons. So here, we'll both be chiming in with our thoughts on this lightweight, waterproof shell.
Fit
Sam Shaheen (5'10", 145 lbs): Fit is one of the most important aspects of a touring shell and the Helio fits pretty much perfect for a shell that I typically take off and put on several times a day (whereas the discontinued Patagonia Knifeblade jacket is the best fit I've used for a jacket I plan to leave on all day).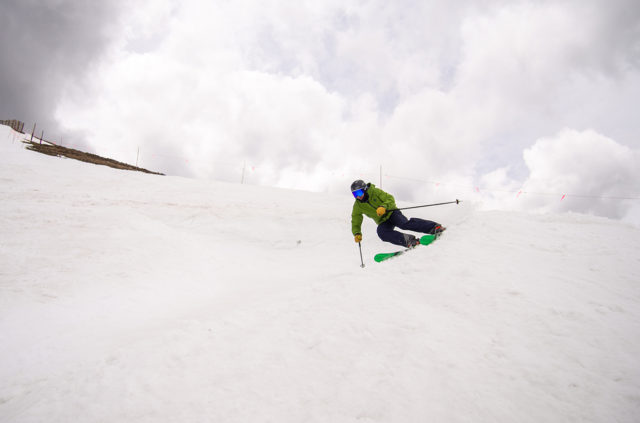 The Medium Helio fits my 5'10", 145 lb athletic frame just right. The sleeves hit just below my first knuckles with a roomy cut through the arm that isn't baggy enough to get in the way with a pack or get caught on trees, rocks, etc., but allows me to easily slide my hands / arms through while wearing bulky mid layers like a softshell (typically the Patagonia R1 TechFace Hoody) or a puffy layer like the Patagonia Micro Puff Hoody.
The Helio's torso is similarly roomy without being too large. It fits comfortably over my biggest puffies (like the Rab Zero G and Montbell Alpine Light Down Parka) without interfering with the chest strap or hip belt on a pack. The Helio's hood is big enough to fit snugly over a skiing or climbing helmet, and the collar is large enough to accommodate under layers around the neck while not being so big as to be super baggy when worn over just a base layer.
This jacket stays in my pack for most of the day when I tour. When the wind whips up above treeline, or if it starts to precipitate, I throw it on. For a shell that needs to come on and off often and needs to work with whatever mid-layer system I may be using at that exact moment, the fit of the Helio is excellent.
If you're looking for a slim, athletically cut shell to leave on all day (and likely put bulky layers over), the Helio will probably feel a touch roomy. Likewise, if you're looking for a more loose and baggy "freeride" cut, the Helio will likely feel a bit restrictive.
Luke Koppa (5'8", 155 lbs): I really like the fit of the Helio Active Shell. Unlike some touring shells, it's not crazy slim, which is nice when I need to toss it over a puffy jacket. Yet, it's still slim enough to not feel super bulky when I want to toss layers over it. At 5'8", 155 lbs, the Medium fits me very well. The arms are plenty long without being annoying, the length hits me right around my hips, and overall, it just feels like the right size for me.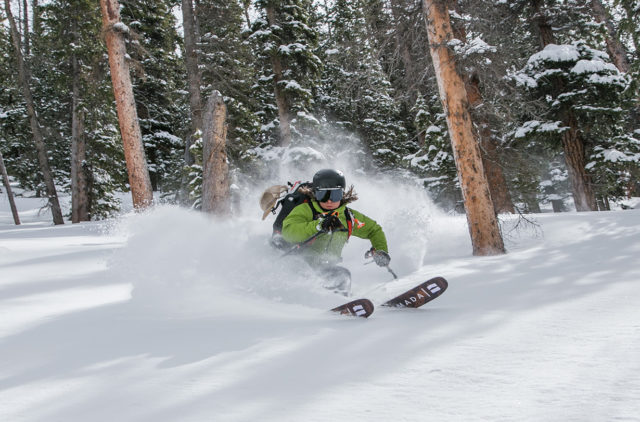 On the completely subjective side, I just really like how the Helio looks. It's baggy enough so that I don't look like I'm on my way to a rando race while wearing it, but it's not so big that it feels cumbersome during long days in the backcountry.
Features
Sam: The Helio is delightfully barebones, which I very much appreciate in a touring shell. It has two large zippered pockets on the front which are plenty large enough to fit most skins, and a single, small drop-in pocket on the interior left side. The hood adjusts with a single pull cord which is quick and easy to use. There are also two long (~40 cm) pit zips.
I've basically never been wishing for more features while wearing the Helio Active Shell. In a shell that I would wear all day, I would appreciate a smaller chest pocket for things like a phone, chapstick, snacks, etc. But for how I use the Helio (in coordination with mid layers that often have other pockets), I think the Helio's feature set is perfect.
Luke: I've been using the Helio a bit differently than Sam, so I have a slightly different perspective on its features. When I take out the Helio, I tend to just wear a thin base layer underneath, then toss on the Helio over my base layer for the up track. During transitions or on the descent, I'll toss a puffy over the Helio, or I'll toss the puffy under if it's snowing / raining.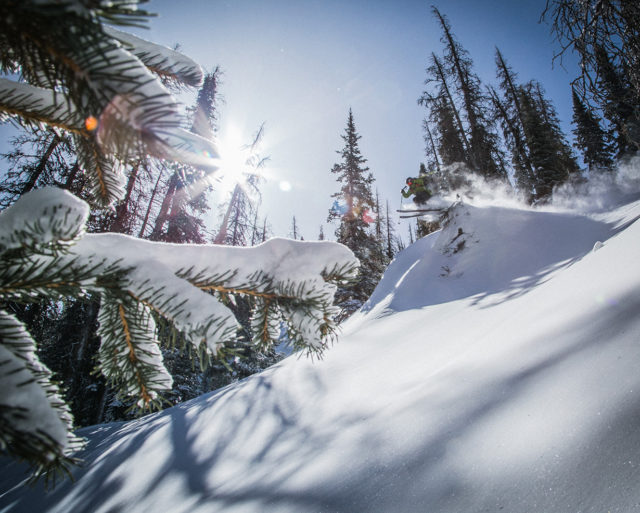 Since none of my base layers have chest pockets, I would love to see a minimal one added to the Helio. But I love chest pockets way more than most people (did I mention I'm an apparel nerd?), so this is a minor / fairly subjective complaint. The Helio does have one internal drop-in pocket that's nice for stashing a pair of gloves, though it's a bit too big and not secure enough for me to want to keep my phone in there (same goes for the Helio's handwarmer pockets since they're quite large and a phone bounces around a lot in them).
The Helio's handwarmer pockets are nicely positioned so that you can access them while wearing a pack and / or harness. They aren't the easiest zippers to actuate (likely due to their reverse-coil style and the lightweight fabric), but I don't have any major complaints with them.
What I do like about the Helio's pockets is that they're mesh-backed. This means that I can not only use the Helio's pit zips to vent, but also its pockets. Combined with its breathable fabric (keep reading), that makes the Helio much more comfortable to skin in than most Gore-Tex shells I've used.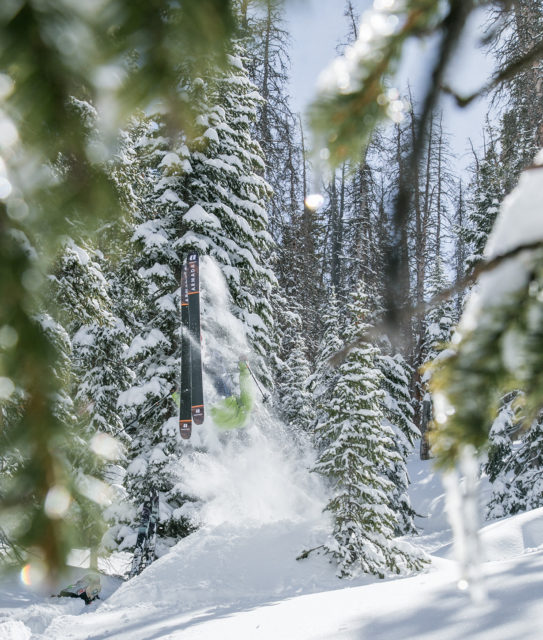 I would like to see the Helio use some zippers that are a bit easier to use, particularly with the pit zips. Like its pockets, the Helio's pit zips are a bit more difficult to actuate compared to most other jackets I've used. But as with many lightweight pieces, holding my arm up and grabbing the end of the sleeve to keep the fabric taught helped when it came to opening / closing the pit zips.
The last thing I want to touch on is the Helio's hook-and-loop cuffs. If I wasn't skiing in deep snow, they were fine. But when touring in powder, they got clogged with snow / ice much more easily than most other hook-and-loop cuffs I've used. I'd like to see Black Diamond look into some higher-quality hook-and-loop options for the cuffs, but I'm rarely messing with my cuffs very often anyway, so this is by no means a dealbreaker for me.
Weight
Sam: The Helio is a very minimal shell and its weight reflects that — it's one of the lightest ski-specific jackets we've ever tested. It's a bit heavier than the climbing-oriented Arc'teryx Alpha FL, but the Helio has a much more generous fit than the Alpha FL, and the Helio also has more features.
For reference, here are a number of our measured weights for some notable jackets in this category. Note the size differences to keep things apples-to-apples.
309 g Arc'teryx Alpha FL, size Medium
364 g Black Diamond Helio Active Shell, size Medium
518 g Flylow Cooper Jacket, size Medium
544 g Outdoor Research Hemispheres Jacket, size Medium
563 g Rab Sharp Edge Jacket, size Medium
590 g Flylow Higgins Coat 2.1, size Large
593 g Patagonia PowSlayer Jacket, size Large
605 g Patagonia Descensionist Jacket, size Medium
610 g Strafe Cham Jacket, size Large
841 g Strafe Pyramid Jacket, size Large
848 g Open Wear Open One 3L Shell Jacket, size Medium
As you can see, the Helio is definitely a weight outlier on the current market. Which is probably in part due to the fact that there aren't many companies using the Gore-Tex Active Shell + C-Knit + light face fabric combo for ski shell. Which is too bad, because, as I'll talk about in the next section, I'm really high on this fabric.
Materials
Sam: The Helio is made from a 3L Gore-Tex fabric that uses Gore's "Active" membrane, their C-Knit backer, and a lightweight 30-denier, plain-weave face fabric. The Helio's fabric is very light and has a decently soft hand feel for a hardshell — though it still has a bit of a crinkly feel. The C-Knit backer is quite soft against the skin for a hardshell and definitely feels better against the skin than Gore Pro, Gore-Tex Paclite, or standard (non-C-Knit) Gore Active Shell.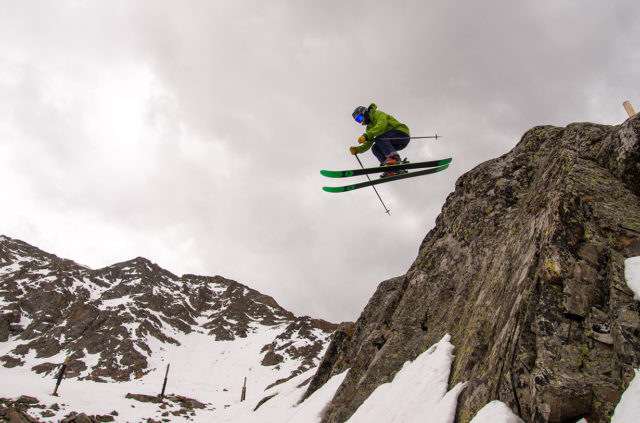 The Helio's fabric has a great combination of structure, drape, and performance. A lot of shells miss the mark when it comes to combining the fit of the jacket with the weight of the notions (zippers, velcro, etc) and the structure of the fabric. Sometimes the jacket feels too soft and the zippers weigh it down, the armholes don't have enough structure to stay open when you're putting it on, and the drape is a bit too close to the skin. Other times the jacket is too structured and it feels like you're wearing a stiff coat of armor — movement can feel restricted and jackets like this can sometimes feel colder than they should (they're often drafty).
I think the Helio is just about perfect in this metric. The zippers are light and minimal so they don't weigh the fabric down and the fabric has just enough structure to keep the shape of the jacket while still having a nice drape. I wear a lot of different jackets and this is the hardest thing to nail — it separates the OK jackets from the great ones. And Black Diamond nailed it on the Helio.
Luke: For the most part, I agree with Sam's comments about the Helio's combination of fabric and trims / features. The fabric is awesome for a waterproof hardshell — it's light, more comfortable than most Gore-Tex fabrics I've used, and pretty supple.
As far as the combination of zippers and the fabric, I did think the front zipper felt a bit too stiff for the fabric. But again, this is a very minor complaint, and the upside to the stiffer zipper is that the Helio's collar stands a bit higher and protects my chin, which I appreciate.
Weather Resistance
Sam: The Helio is a Gore-Tex piece, and just as Gore has proved for decades, the Helio will keep you dry. Active Shell is a non-air permeable laminate that should offer plenty of protection in all but the most extreme weather. There is a chance you could see some water get through in high-pressure situations like hard falls, or near your pack straps and hip belts in really wet weather. But this is a fully waterproof hardshell — I've worn it in a few decent squalls with no issue and expect it to be fine in far worse conditions. I'll be sure to keep this updated if that changes, but I'd be very surprised if it does.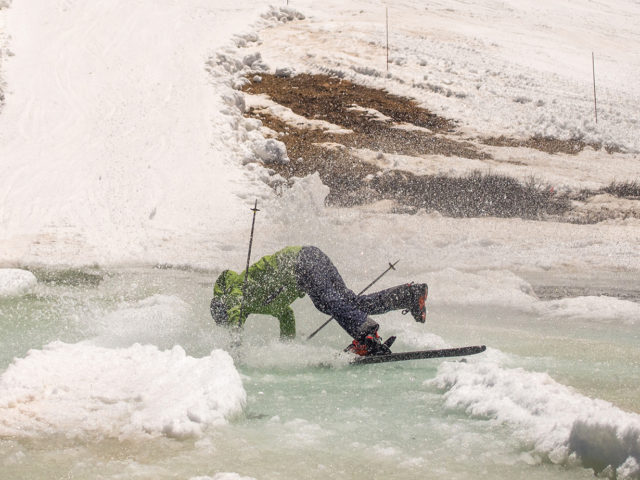 Luke: While it won't keep you dry if you end up diving head-first into a pond skim (see above), I've skied in the Helio in dumping snow and a bit of light rain, and never had any water get through the fabric. If there's one thing Gore-Tex does right, it's keep water from getting through its membranes. And the Helio does this. While I guess I could maybe see some water getting through under a pack's straps where there's a lot of pressure and moisture, I've never had an issue with that so far.
Since many softshells and air-permeable membranes often sit at the slightly less-weather-resistant end of the spectrum, I think the Helio's weather resistance + breathability combo really sets it apart from the competition. Speaking of which…
Breathability
Sam: One of the reasons why I like Active Shell so much (and wish more companies used it) is that breathes very well. It isn't a huge step above other hardshells, but I think it does come close to the level of breathability of some air-permeable shells like the Patagonia Descensionist and Strafe Cham. For a shell that I use mostly in the spring and in warm weather in general, the Helio's bit of added breathability is quite nice. Plus, the Helio has huge pit zips to dump heat if necessary. In my opinion, its combination of a great against-the-skin feel and good breathability makes Active Shell + C-Knit combo Gore's most comfortable shell fabric.
Luke: The Helio's Active Shell + C-Knit combo is my favorite Gore-Tex fabric to date. I often avoid wearing Gore-Tex shells while touring since I like to be able to do shorter skin tracks while still wearing my shell. While I can do that in some Gore shells, I usually end up very sweaty in all but the coldest weather.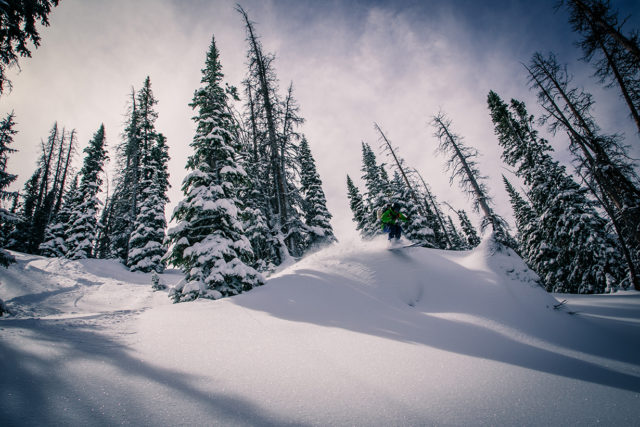 In the Helio, I was able to comfortably skin with just it and a base layer in temps up to around 20°F. I run pretty hot, so that's impressive to me. Overall, I'd say that the Helio is a bit less breathable than Polartec NeoShell and the Patagonia Descensionist's fabric, but it's not too far off. And it is notably more breathable than standard Gore-Tex, Gore-Tex Paclite, and Gore-Tex Pro. If you're interested in learning more about different waterproof membranes and how they compare, check out our Outerwear 101 and 201 articles.
Warmth
Sam: The Helio is a super lightweight, thin hardshell. It offers almost zero insulation. This is not a warm jacket at all. In fact, it is one of the least warm shells I've ever worn. That is in no way a slight against the Helio, but it is an important point to note. Don't buy this shell if you're looking for a warm jacket. The Helio is designed to protect you from the elements in the backcountry, and the rest of your layering system is what will keep you warm.
Luke: Yeah, you're definitely gonna want to have some layers to pair with the Helio in cold weather.
Durability
Sam: For a jacket that is so lightweight, I've been pleasantly surprised by the Helio's durability. I don't expect it to hold up as well as heavier pieces will, but I have been happy with how it's holding up after the level of abuse I've put it through. I've put about 10 days in the Helio and it looks essentially brand new.
Like all lightweight gear though, the Helio is fragile and should be treated as such. If you treat the Helio like you would a heavyweight resort hardshell (e.g., often brushing against trees, rocks, metal), it will almost certainly get shredded.
Luke: I used the Helio for about five days before Sam did, and unsurprisingly had no durability issues. I used it while skiing some very tight trees, and definitely brushed it up against many of them. One of the benefits of a tightly woven hardshell like the Helio is that it tends to not get snagged quite as easily as some more supple softshells that drape very loosely.
But as Sam noted, this is still a very lightweight piece, and I'm constantly wary of snagging it hard on rocks and branches. So I'd just be a bit more careful with the Helio than you'd need to be with a much burlier, heavier jacket.
Who's It For?
Sam: For backcountry users who are looking for a 3-4 season shell for emergency protection against the elements — especially if your tours are lower output or if your primary shell is a softshell — the Helio Active Shell is my current top pick. As an emergency shell, it ticks all the boxes for me: it's lightweight, takes up very little space in my pack, offers excellent weather protection, has all the features I need, and is quite comfortable for a hardshell.
Luke: While I think treating the Helio as an emergency shell probably makes the best use of its features and performance, I also wouldn't hesitate to use it as my all-round touring shell if I were living in an area with a lot of wet precip and I wanted to cut weight. For a dry place like Colorado, I'd probably still go with a less protective, more breathable option like the Norrona Lyngen Hybrid. But if the weather is nasty and / or I want some peace of mind if the weather turns nasty, the Helio Active Shell is a phenomenal piece of outerwear. It's significantly more breathable than most other waterproof hardshells, yet it's still provided plenty of weather protection when I need it. You'll have to take into account its minimal feature set and lesser durability compared to heavier jackets, but if low weight, weather resistance, and breathability are your top priorities, I highly recommend checking out the Helio Active Shell.
Bottom Line
Sam: Black Diamond hit a home run with the Helio Active Shell jacket. It's a super lightweight, minimalist hardshell with a logical feature set, versatile fit, and excellent shell fabric. If you're looking for a just-in-case backcountry shell, the Helio is my current top pick.
Luke: Beyond use as an emergency shell, I think the Helio Active Shell is one of the best options on the market for people who tour in high-precip locales, but who still want something that's quite light and breathable. Not many jackets on the market offer the Helio's combination of traits, and it truly does stand out from the competition.