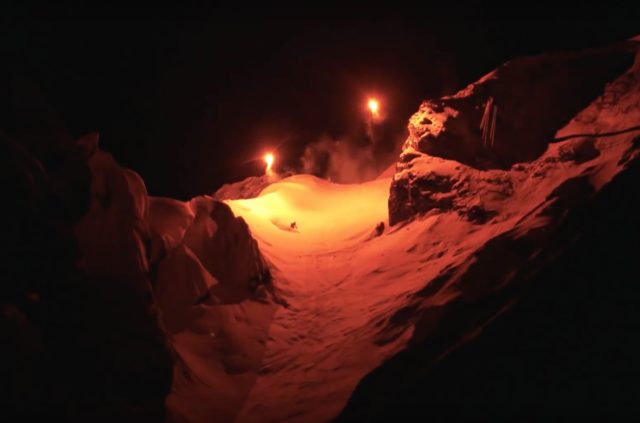 A few months ago we posted a video by Nicolas Vuignier and Jules Guarneri that was unlike any other ski video we've seen. Titled "Heatseeker," the edit featured the likes of Jeremy Heitz, Sam Anthamatten, and Nico himself skiing big-mountain lines in the middle of the night, with the only light coming from a mysterious glowing thing in the sky. It's one of the coolest edits I've ever seen, and now we finally know how it was put together.
Nico just released a "making of" video that explains how Heatseeker was much more than a simple idea, and instead was one that's been in the works for over four years. The behind-the-scenes footage shows how the idea started, how it evolved over the years, and the setbacks they encountered before finally getting the end result they wanted.
Not only is it interesting to see how they pulled this off, but Nico's also arguably one of the best editors when it comes to videos like this, and I think "The Making of Heatseeker" is super entertaining in and of itself. Check out the behind-the-scenes footage below, and then watch the end result to get the full picture.