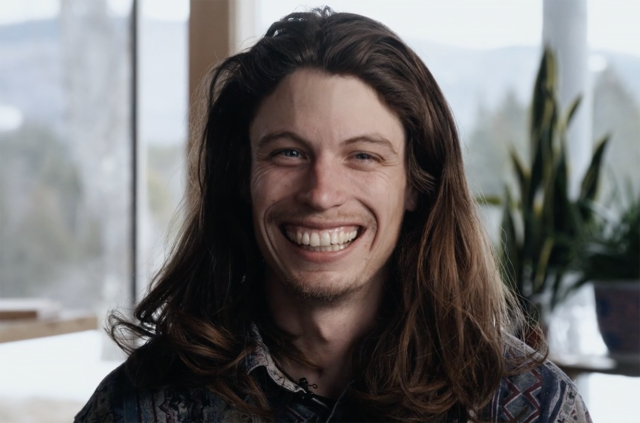 People take all sorts of different approaches to skiing. Some seek consequential big-mountain lines, others prefer to push themselves in the park, while many of us are totally content with just ripping turns on groomers.
Ian Compton has taken a very different approach than most. Just a few years ago, he was a rising freestyle skier whose style and passion for urban and park skiing was up there with the best. Then after a serious injury when he was arguably in his prime, he moved away from skiing completely. And not only in a metaphorical sense, but in a literal one; Ian chose to move to, as he describes it, the "middle of nowhere," Vermont.
Verb Cabin's short film, "Another Way," documents Ian's rise in the sport, the reasoning behind and the outcome of his decision to leave it, and now his return to skiing, in the form of a tiny undisclosed rope-tow near his new home.
"Another Way" is one of the best ski-related films I've seen in a long time. Maybe it's because almost everything Ian says about his small-town residence in Vermont applies to the Northwoods of Wisconsin, a place that dominated my childhood. Or maybe it's the excellent cinematography and interviews. But in addition to that, I think it just offers a really interesting perspective on people's relationships with skiing. And arguably more importantly, that there are, in fact, things outside of skiing. I know that may sound like heresy to some, but Ian strikes me as someone wise beyond his age, and I highly recommend dedicating ~15 minutes of your day to watch the video and see what you think.