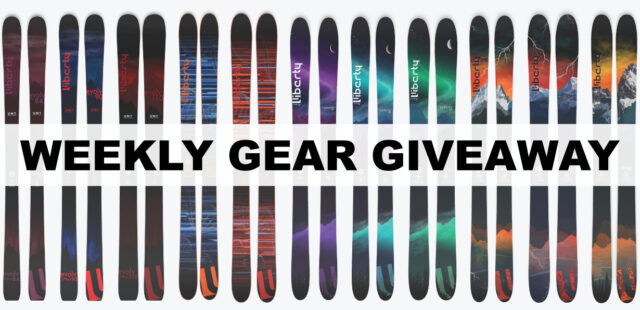 Their women's Genesis and men's Origin series are well-loved here at Blister because they're fairly light, playful, and easy to ski, yet advanced and expert skiers can also ski them very hard in a huge range of conditions.
Liberty's "V" series is the choice for folks who love to rip groomers, offering excellent edge hold and precision on piste. And if you feel caught between the V series and the Origin / Genesis, that's where Liberty's newest collection, the Evolv series, slots in. Featuring flat tails and lots of effective edge, the Evolv skis are ideal for people who value precision, power, and edge hold, but who still like to venture off piste.
Finally, the Helix 88 and Helix 98 are great for people who frequently swing through the terrain park, and / or who like to take a more playful approach to the whole mountain.
Enter before Friday, November 13th for your chance to win!
(Winners will be chosen at random and announced next Friday in our Blister Newsletter. Must be 18 or older.)
By entering, you'll receive our bi-weekly Blister newsletter, where we'll (a) announce each week the winner of our previous Gear Giveaway, (b) provide a roundup of the news and our highest-profile reviews of the past few days, and (c) offer sneak peeks of the products we're currently reviewing. It's good times for sure, so don't miss out. You'll also be kept up to date on what's new at Liberty.