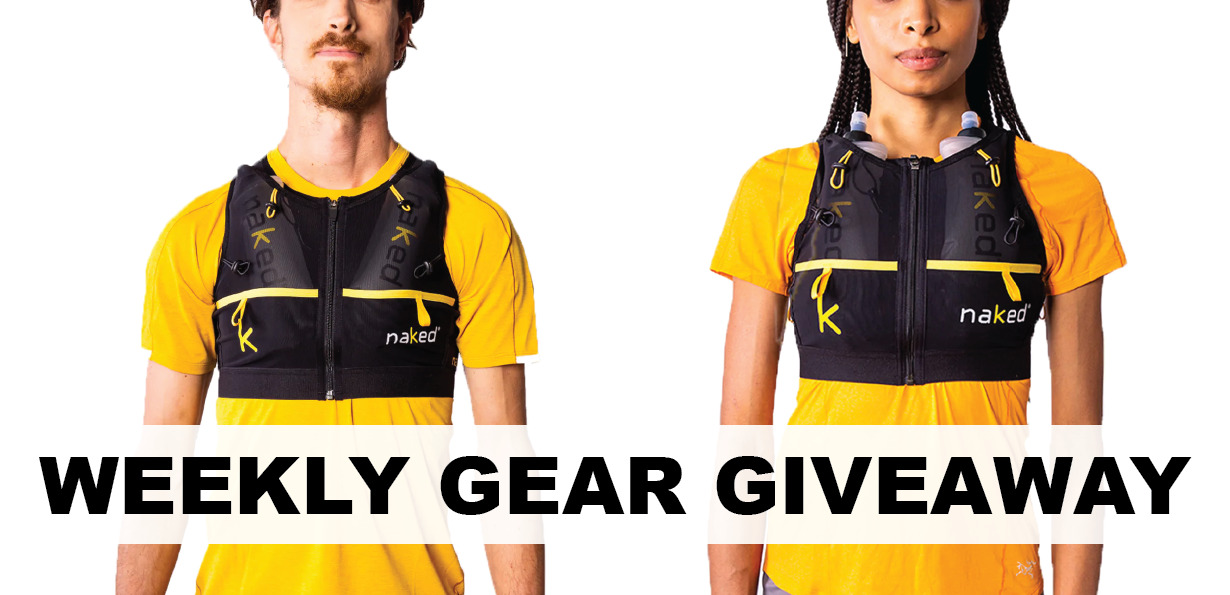 We'd highly recommend listening to our Off The Couch podcast episode with Naked's co-founder to learn more about the origins and design philosophy of the brand, but the short story is that they aim to make high-performance running products that are as simple and functional as possible. We're huge fans of their minimalist running band, and their High Capacity Running Vest brings a similar approach to carrying gear for longer days out on the trails. Each winner will also get Naked's drink tube kit, which lets you essentially turn their soft flasks into mini hydration reservoirs for easy on-the-go hydration.
Enter below before Friday, August 19th for your chance to win!
(Winners will be chosen at random and announced next Friday in our Blister Newsletter. Must be 18 or older.)
By entering, you'll receive our bi-weekly Blister newsletter, where we'll (a) announce each week the winner of our previous Gear Giveaway, (b) provide a roundup of the news and our highest-profile reviews of the past few days, and (c) offer sneak peeks of the products we're currently reviewing. It's good times for sure, so don't miss out. You'll also be kept up to date on what's new at Naked Sports Innovations.