Address:
6897 Pauite Avenue Suite 1H
Niwot, CO 80503
Website: boulderorthotics.com
Email: cped@boulderorthotics.com
Phone: 720-580-3668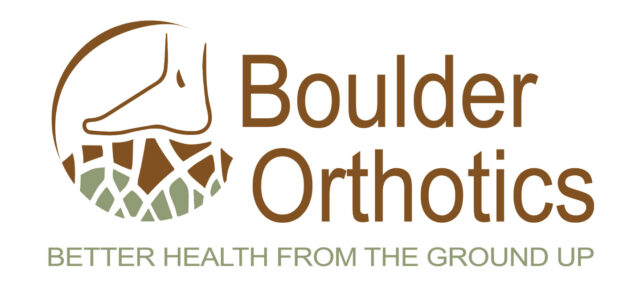 Boulder Orthotics is not your average ski shop. In fact, it's one of the most highly specialized places you can go for ski bootfitting. Originally founded by well-known bootfitter Bob Egeland, it is now led by Heather Van Gilder after she attended pedorthy school and learned under his mentorship. Heather brings more than 25 years of experience in foot health and footwear fitting to provide you with the best possible fit out of your ski boots.
Heather is a certified pedorthist who has matched her passion for foot care to the world of ski bootfitting and other outdoor activities. Boulder Orthotics specializes in building custom insoles and / or prescription orthotics, customization of ski boots through traditional bootfitting methods, assessing stance and biomechanics, and much more.
Whether you have a ski boot that could use some finetuning or adjustment, or need to start from scratch, working with Heather through this process is sure to bring a better outcome than you previously knew was possible.
And whether you are an industry professional who spends too much time in your boots, or a recreational or even beginner skier who prioritizes the right fit, Boulder Orthotics is a place for you.
This is a women-owned, and women-led bootfitting operation. Heather and her Masterfit Certified associate, Ann Shipley, work collaboratively to deliver the full range of bootfitting customization and modifications. Schedule an appointment today to redefine the way your ski boots fit, with Boulder Orthotics offering over 25 years of experience, a background in pedorthics, and a passion for getting it right.
Brands
For the 23/24 season, Boulder Orthotics is stocking Tecnica boots, as well as several bootfitting-related products to help complement Heather's skills and expertise. This includes a selection of Intuition liners, various fit aids, replacement parts, Hotronics heating elements, and more.
If Heather doesn't think a Tecnica boot is the right match for you, she will work with you to find and fit the boot that is. See below for more details on appointment scheduling and the general process at Boulder Orthotics.
Services
Heather has over 25 years in the ski industry, with previous experience fitting at Neptune Mountaineering and Larry's Bootfitting, by Larry Houchen, in Boulder, CO. She grew her skills under the direct mentorship of Bob Egeland, one of the best bootfitters in the US and retired Masterfit University instructor.
Heather offers everything from custom bootfitting, insoles and custom orthotics, boot repair and replacement parts, stance assessment, traditional boot modifications, and more.
Depending on your needs and current boot situation, the process at Boulder Orthotics can look a couple of ways.
For someone with an existing boot, the process generally looks like scheduling a "Ski Orthotic w/ Bootfit" appointment. This is a two-hour appointment wherein everything is included at a set price: orthotics, liner molds, and boot modifications.
You can also schedule a 1-hour evaluation appointment to work with Heather on what the best approach might be.
If you require a new boot, you can schedule an evaluation appointment with Heather. Depending on how that process goes, she might have just the boot for you, or she will work with you through the process of finding the right boot. If you pay for the 2-hour "Orthotic w/ Bootfit" appointment, 2 recheck/adjustments are included in the initial price.
You can also visit Heather or Ann for "a la carte" bootfitting adjustments such as punches and liner molds.
Don't forget that a properly supported foot is invaluable in not only ski bootfitting but also much more than that. Whether you are looking to address a specific issue with a prescribed orthotic (from your doctor), or just benefit from a neutral foot position in something as rigid as a ski boot, a custom insole is essential.
But when it comes to cycling, hiking, skating, or other outdoor activities, there is still plenty of reason to give your feet the care they deserve, and an appointment at Boulder Orthotics is an excellent place to start.
Online Presence
At boulderorthotics.com you can find a wealth of information regarding services Boulder Orthotics provides, the various issues and ailments they seek to address, a detailed background on Heather and Ann, and more.
It's also the best place to book an appointment but feel free to also give them a call or send an email.
Bottom Line
Boulder Orthotics doesn't look like most ski shops. Ran by Heather Van Gilder, a pedorthist and bootfitter, it is an operation that is focused on providing the best care possible when it comes to skiing and other outdoor activities.
Heather is passionate about the work she does and has an impressive background. Regardless of what type of skier you are, if a properly fit ski boot is a priority for you, booking an appointment with Boulder Orthortics will provide the best outcome for you and your foot.