Address:
4081 Mountain Road
Stowe, VT 06572
Store Hours: 9 AM – 5 PM / 7 days a week
Website: mountainopsvt.com
Email: customerservice@mountainopsvt.com
Phone: 802-253-4531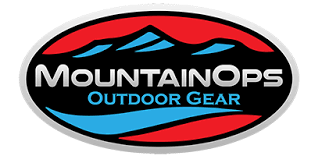 At a glance, it's obvious that Mountain Ops is not your average ski shop. For starters, it's located in a historic "big red barn," originally built in 1893. Over the years, it has been built out with seven stories and more than 3000 square feet of shop space, and each department has its own dedicated "nook."
Based in Stowe, Vermont, Mountain Ops has become well-known for its welcoming atmosphere, excellent customer service, and dedication to human-powered pursuits.
Mountain Ops caters to the widest possible range of skiers, with a particular passion for alpine touring, nordic, and telemark gear. For 25 years, MountainOps has been focused on becoming Stowe's premier ski and bike shop and they have a lot to show for it.
Brands
Mountain Ops offers gear from a number of top-tier brands, and their touring department is especially wide-ranging. They stock a ton of products from Dynafit, plus skis from DPS, RMU, Kastle, Atomic, Black Crows, Stereo, and more. Other brands you can find throughout the store include Ortovox, Mammut, Scarpa, Crazy Idea, Fjällräven, and more.
Services
Mountain Ops' service department goes beyond what you might expect. They have a huge jig wall, meaning there aren't too many bindings that they can't mount. They offer everything from basic to race-level tunes. They are also well-appreciated in their community for having an expansive stock of spare parts to help you fix almost any of your beloved gear.
It's their confidence and competency in regard to ski service that sets them apart. But Mountain Ops is also well-known for its bootfitting services.
They have two expert bootfitters on staff, capable of dialing in any type of boot, from telemark and AT boots to alpine boots. With their aptly named "Boot Rescue" program, there is "no foot too funky" for Mountain Ops' bootfitters. Call 802-253-4531 to schedule an appointment!
If you purchase a boot with Mountain Ops you receive a free liner mold and free modifications, and they encourage you to come back until the boot is dialed. Their custom insoles are $200 if you don't purchase a boot with them, but $150 with a boot purchase.
For everything from a small and obscure repair to keeping your gear working smoothly, to the full extent of tuning and bootfitting, Mountain Ops takes immense pride in its service departments.
Ski Demos
Mountain Ops is just about as inclusive as it gets when it comes to its rental and demo programs. They provide everything from a basic rental for a beginner skier, to high-end demos that allow you to try before you buy. If you opt for their Gold Medal Demo package, you can apply two days of demo toward the purchase of a ski.
They have a large AT and Telemark demo fleet, which is unmatched in the region. This year they have 18 pairs of DPS Pagoda Tours mounted with ATK bindings and skins available for demo, which is an excellent option, especially if you are looking to get a new touring setup and really want the option to try out a setup like this before you purchase.
They also have a pretty large Nordic rental program.
As far as their rental program goes, they provide seasonal and daily lease programs for kids and adults. Kids can rent for an entire season for $129 (up to $179, depending on the size and style of ski). They also provide options for custom lease packages, so you can get the gear that best suits your needs. This includes last year's gear and sale items, where you take 40% off the sale price and take for the entire season. If you like it, you can purchase this package, or opt to return it at the end of the year.
Online Presence
Mountain Ops' website is full of great information as well as a huge selection of gear, making it possible to shop their large inventory online.
Plus, at Mountain Ops' website, you can get a real feel for the passionate bunch of skiers and outdoors people that they are. They host and participate in a wide array of community events, such as weekly group skins up the resort on Thursdays, large community events at places like Mad River Glenn, and more.
You can get to know the team, scope upcoming events, or get a condition report at mountainopsvt.com.
Bottom Line
Not only is the unique setting and welcoming atmosphere of Mountain Ops impressive, but they back this up with extensive skills and passion, and for all types of skiers from Nordic, to backcountry, to telemark, to alpine – there is gear for everyone at Mountain Ops. It is the place to shop in Stowe, Vermont.
So, go check out the big red barn and see for yourself why it is a well-loved shop by the Stowe community and beyond.