Fox Float
MSRP: $349–$499
Adjustments: Rebound; two-position compression switch with three-position adjuster for "Open" mode
Stated Weight: 293 g (170 x 35 mm)
Blister's Measured Weight: 334 g (210 x 55 mm)
Reviewer: 6', 170 lb / 183 cm, 77.4 kg
Test Duration: 4 months
Bolted To: Guerrilla Gravity Trail Pistol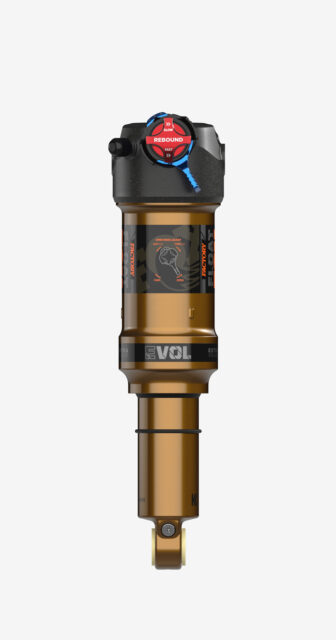 Intro
In some ways, the new Fox Float doesn't look like such a big departure from the Float DPS that it (in part, along with the new Float SL) replaces — they're both inline air-sprung shocks with similar adjustments and a visually similar layout. But Fox is describing the Float as more of a mini Float X than an updated Float DPS, so how does it actually feel on the trail? We've been spending a lot of time on the new Float — and riding it back to back against the Float X — and the results are pretty interesting.
[For a more complete rundown on the design and features of the new Float and its Float SL sibling, check out our First Look on the pair.]
On the Trail
A Guerrilla Gravity Trail Pistol served as our test platform for the new Float, which gave us the opportunity to test it back-to-back against the Float X and seemed like a good fit for the Float, as a shorter-travel (120 mm) Trail bike that's just a bit less XC-derived than average for that class of bike. And since Fox is talking up the Float as a viable competitor for the bigger, heavier Float X — much more so than with the outgoing DPS — we figured we should really focus on those claims.
That said, a lot of folks are still going to be wondering about how the Float stacks up to the DPS, especially those who have a DPS because their bike simply won't clear a piggyback shock. So let's start there.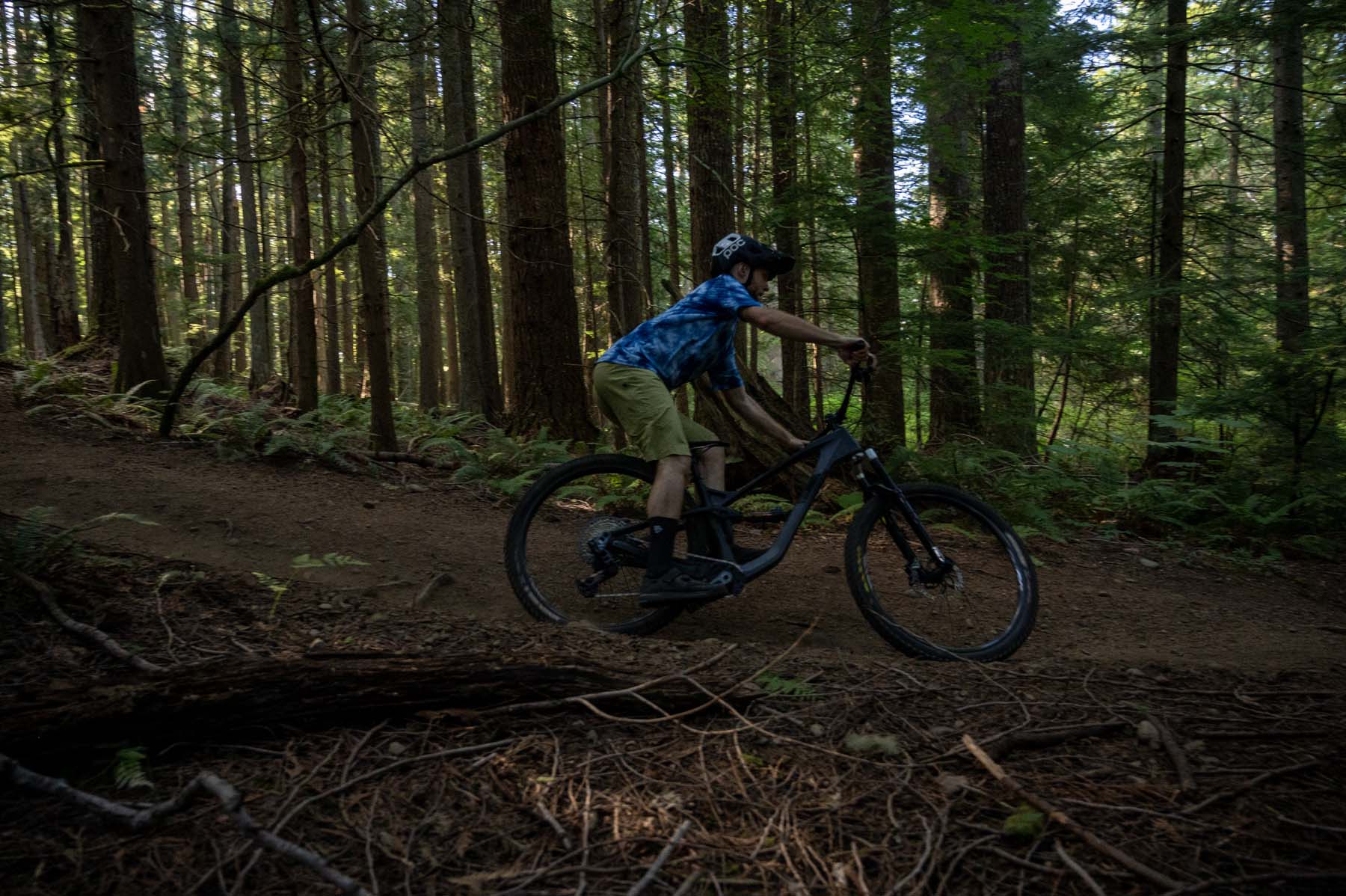 Despite their largely similar feature sets, the Float does feel pretty different compared to the DPS, and Fox's description of the Float as a lightweight Trail bike shock (rather than a true XC one) makes a lot of sense. The Float's air spring feels more linear than that of the DPS, with better small-bump sensitivity but less of a firm platform off the top, and a more gradual (but still pronounced) ramp up deeper in the travel. Similarly, the Float's damper feels tuned to offer less of a firm pedaling platform that gives way to lighter high-speed compression once you start descending faster and hitting things harder — the Float's high-speed compression tune still feels moderately light, but it's far more consistent across a range of shaft speeds than the DPS. The Float is a more plush, descending-performance-oriented take on a lightweight inline shock that trades a little bit of initial stroke support and pedaling efficiency to get there, particularly in open mode. It feels like a shock for people who want something small and light, but that places more of an emphasis on traction and comfort and less on ruthless efficiency, relative to true XC ones.
So how about the comparison to the Float X? In a lot of ways, the Float stacks up pretty well — in many scenarios, there's very, very little difference in performance between the two, once I dialed both into my preferred settings. Both have generally good small-bump sensitivity and traction, and both feel tuned with those aspects in mind more than maximum support and composure when pushing them very hard — which is absolutely going to be a good thing for a lot of people.
As with the Float X, the Float's compression adjuster primarily impacts the low-speed damping; in the firmest setting (of the Float's three options) it does feel like there's a bit of a blow-off effect on sharper hits when the low-speed platform gives way and the shock starts moving faster. While the base tune is, of course, going to have a big effect on the overall performance of the shock, as configured for our Guerrilla Gravity Trail Pistol test bike, the Float feels fairly middle-of-the-road in terms of its compression tune. The Öhlins TTX1 would still be high on our list for folks who want a relatively small, light-ish shock with notably firm and supportive high-speed compression in particular (though it's substantially bigger and heavier than the Float, and it'd presumably be possible to come up with a firmer tune on the Float if needed). The Float (and Float X) feel more plush and supple than the Öhlins, but less composed under really big, sharp impacts where the firmer high-speed compression on the latter becomes a real asset.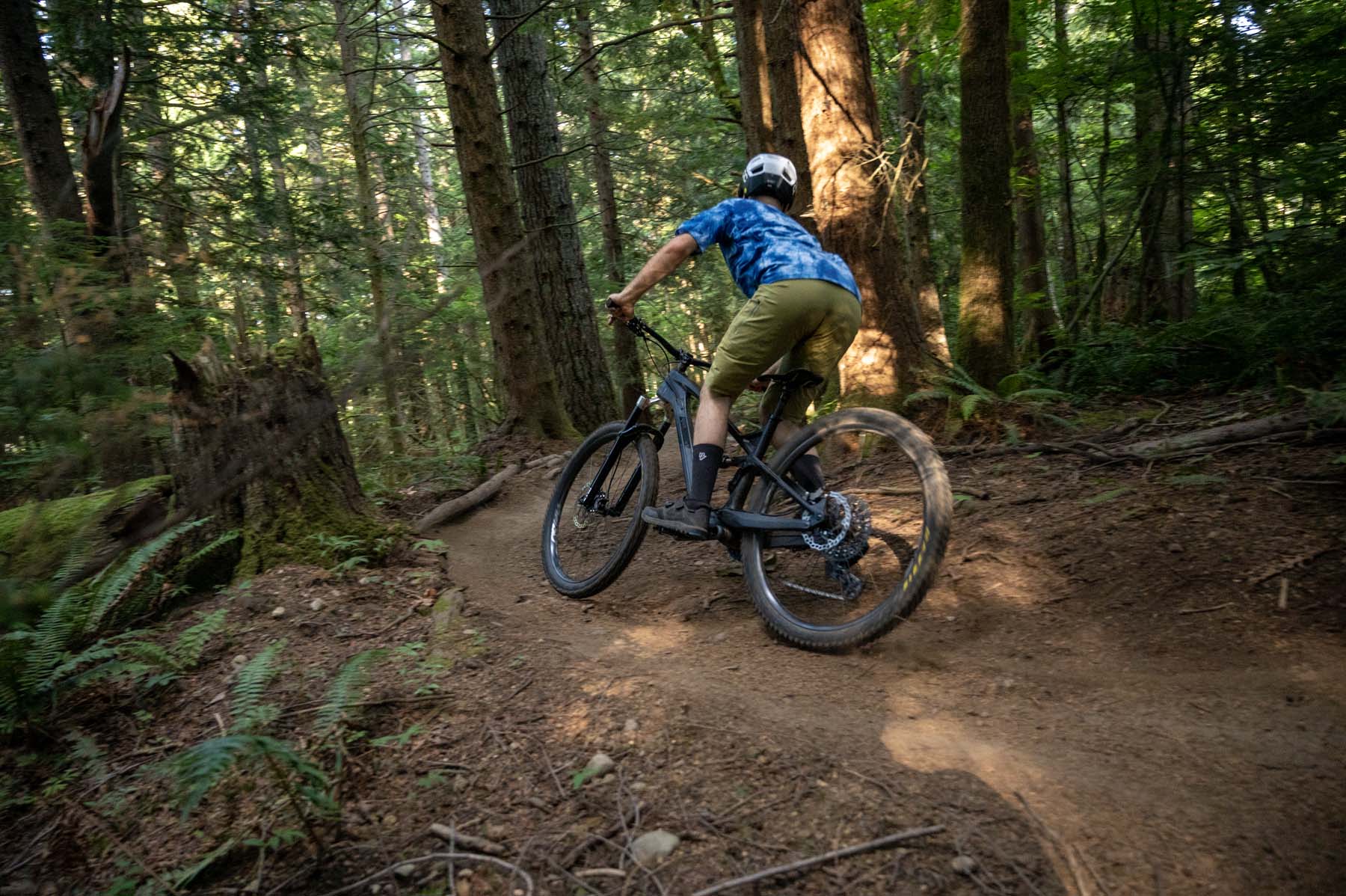 The Float and Float X are both good all-round Trail bike shocks for people who want something relatively easy to set up and that feels more comfortable / offers better traction than more XC-oriented options. Folks who know they want to be able to dial up high-speed compression damping and have more tuning options (in general) are going to want to move up a category to something like the Float X2 or RockShox SuperDeluxe or Vivid. The Float X kind of splits the difference between those shocks and the Float, with the Float X's more fine-tunable compression knob, but especially in terms of tunability, the gap between the Float and the Float X is smaller than the gap between the Float X and those bigger options.
On that note, I mostly found myself preferring to run the Float in the middle of its three open-mode compression settings. The lightest one gave up more support when pumping and composure on smaller chatter than I wanted, and the firmer one made for a little more of a "platform" sensation than I wanted, personally. But again, between differing shock tunes, different bikes, and the full spectrum of personal preferences and intended uses, it's tough to generalize too widely about the finer points of setup. More broadly, the three-position fine-tuning knob on the Float feels like it offers a useable range with substantial but not totally massive jumps between settings.
While the Float generally does just fine in terms of heat dissipation, it is easier to get it hot and start to lose damping — most noticeably rebound control — than it is with the Float X. That's no great surprise, given the Float's smaller size and lower oil volume, and to be very clear, I don't think the Float does poorly for what it is. It's just a smaller, lighter shock, and there's a reason that bigger ones exist for more gravity-oriented applications. To get the Float to noticeably overheat, it took quite a bit of extended, rough descending at speed — think 2,500' / 760 m of non-stop elevation loss on a trail that most people ride with big Enduro bikes — but it's doable. Is that how most people are going to use the Float, or how it's meant to be ridden? Nope. If that sounds like something you do a lot of, you're probably looking at bigger shocks anyway. I point it out mostly to illustrate that the Float isn't a compromise-free Float X on a diet. It's a very good shock, but tradeoffs apply here — and just about everywhere else when it comes to bike design and component selection.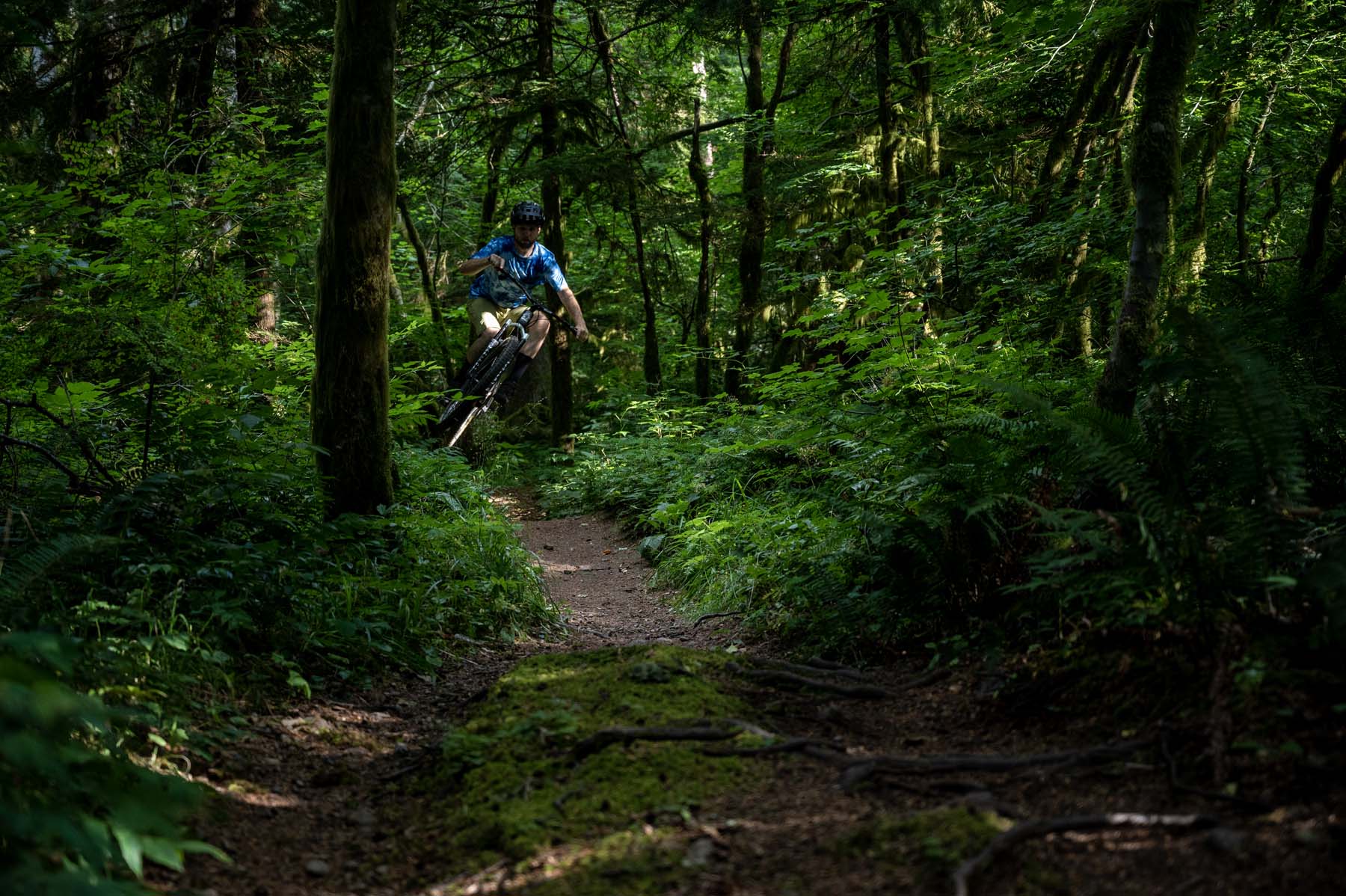 The climb switch on the Float strikes a nice middle ground of being firm-ish while still being well short of a true lockout. It's dramatically firmer than the one featured on Fox's most gravity-oriented shocks (namely the Float X2 and DHX2) but well short of the notably firm one on the latest RockShox Super Deluxe; the Float feels similar to the Float X in this regard, and a small step firmer than the Öhlins TTX Air. I'm generally a fan of firmer climb switches, with the thinking that I can always leave them open in situations where I want more traction and compliance, and think the Float's switch hits a nice spot where it makes a significant difference but still feels useable (i.e., not too stiff and harsh) more often than not.
That said, I do have a bit of a gripe with the climb switch, which comes down to the switch itself — it sweeps through an unusually wide angle to toggle between the two positions and feels pretty sticky in the middle of the range. (The middle is not an actual setting, but the lever can still rather easily wind up stopped in that "no man's land.") The switch is easy enough to reach on the Guerrilla Gravity Trail Pistol that we used for this review, but it's not so easy to actuate it across the full range with a single motion since you effectively need to reach pretty far under the top tube to do so. It's far from being the end of the world, but it'd be nice if the lever didn't need to move as far and/or swept through its range more smoothly so that it doesn't get hung up in the middle.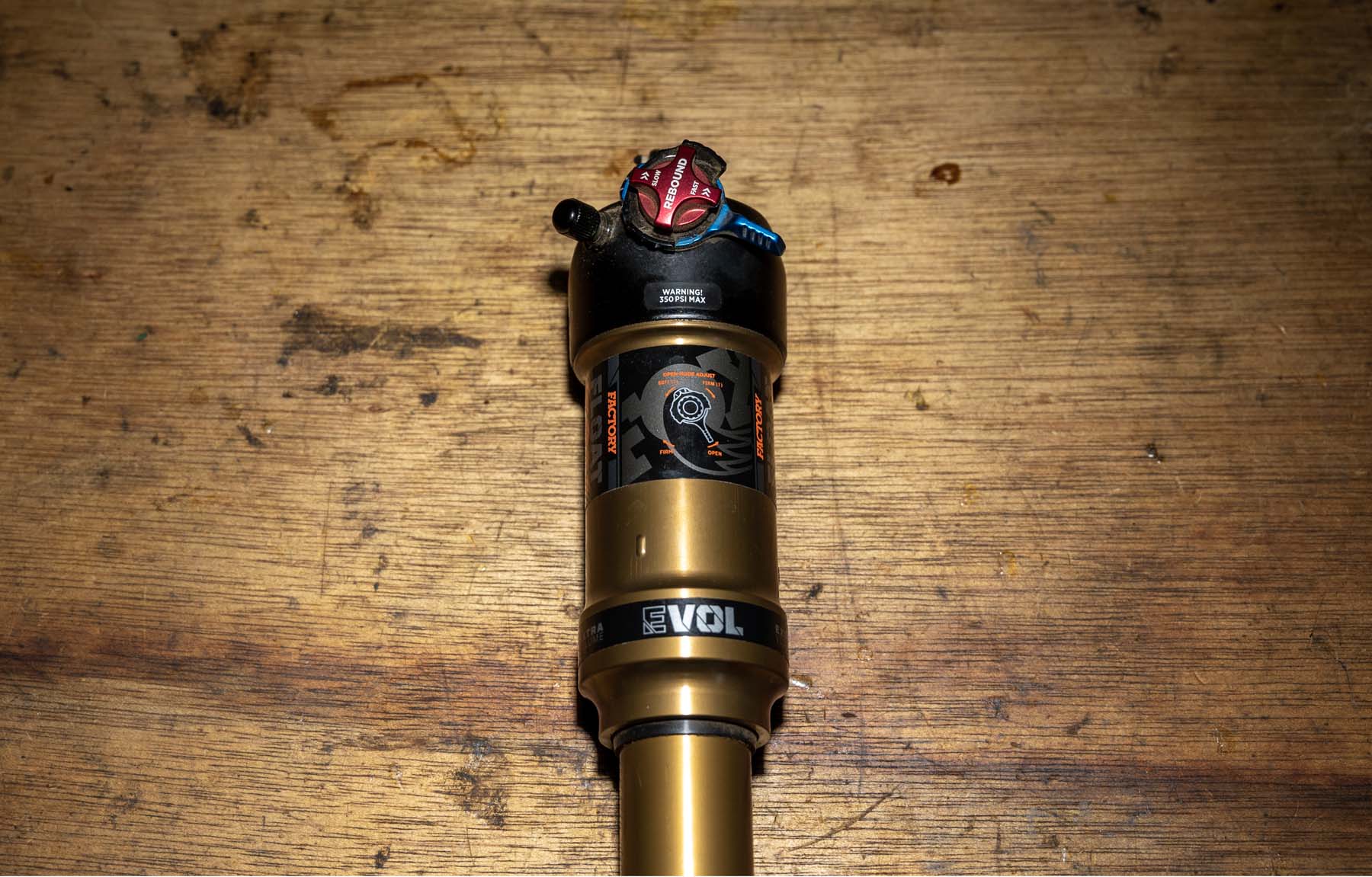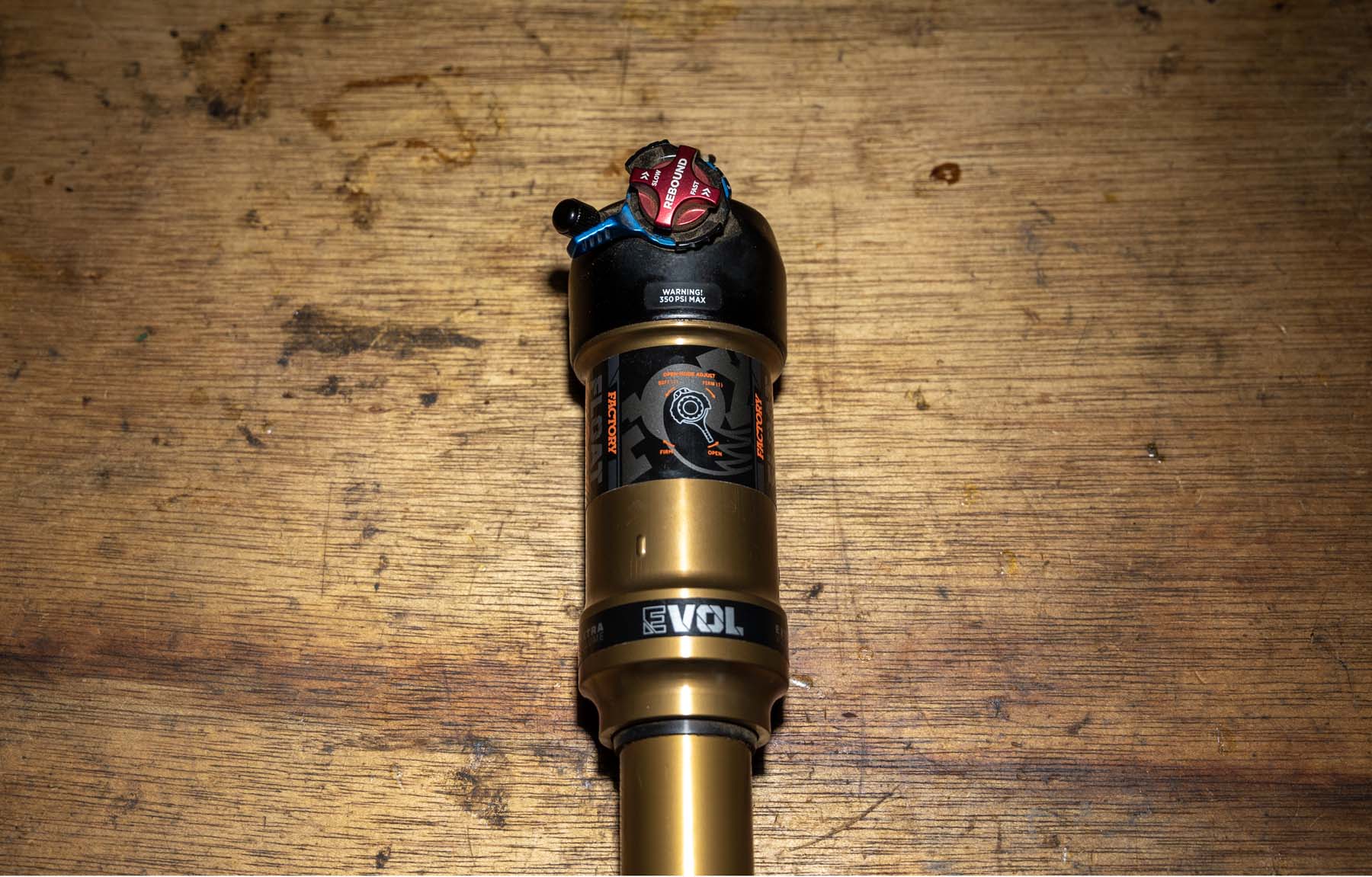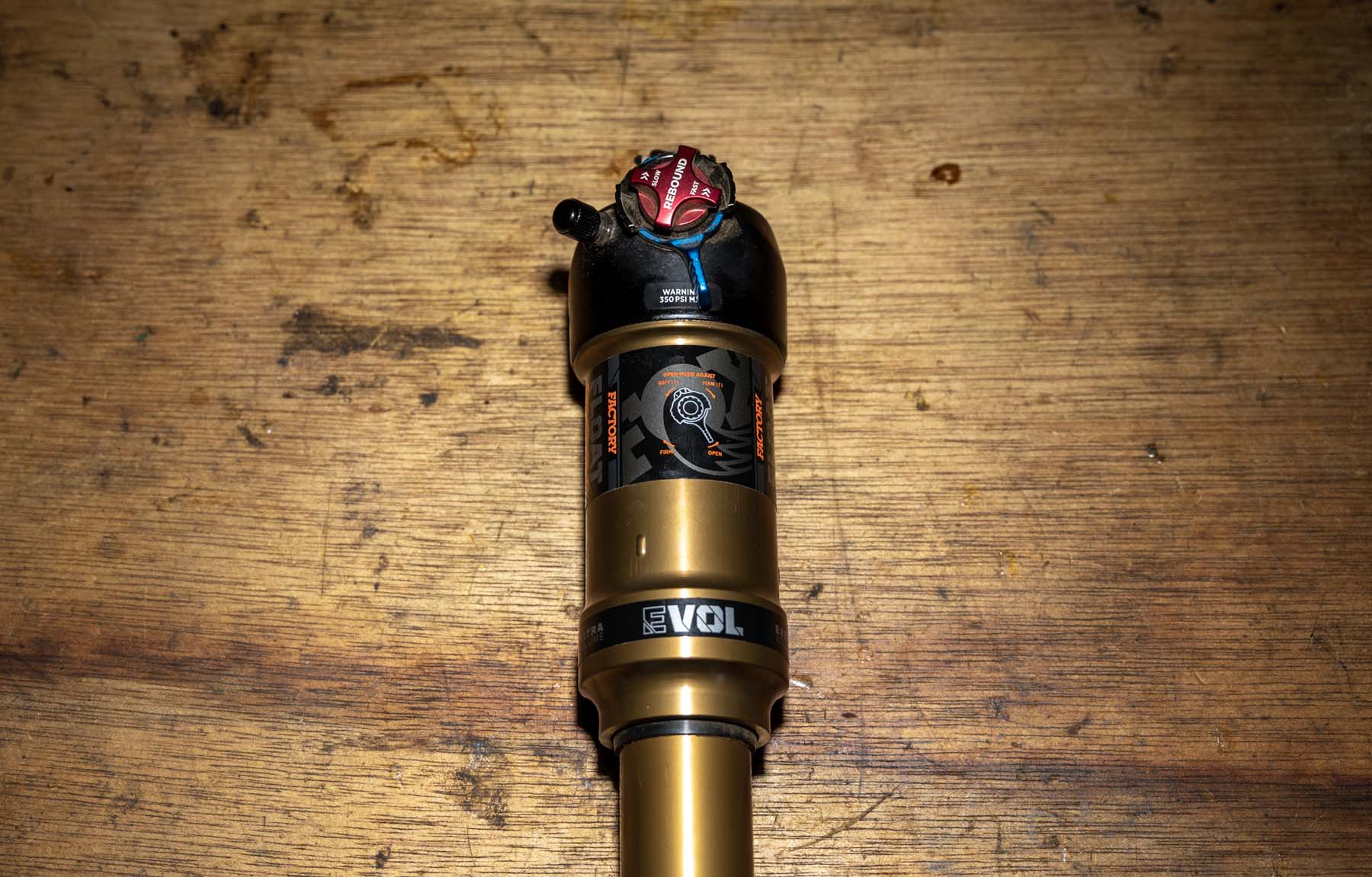 Who's It For?
This one's pretty easy: the Fox Float is for people who want a straight-body shock (i.e., no piggyback reservoir), either for frame fitment and/or weight reasons, that offers notably better small-bump sensitivity and a more plush ride than most of the more XC-oriented options in that category. Heavier and/or more aggressive riders who ride a lot of long, continuous descents will get a real improvement in heat dissipation and consistency from a piggyback shock (such as the Float X) at the expense of some weight, and the more plush ride of the Float does sap a little bit of liveliness compared to the Float DPS that it (partially) replaces. But the Float strikes a nice middle ground between those two, and that middle ground was missing from Fox's lineup before now. Consequently, it's easy to see the Float being a compelling option for a lot of folks on shorter to mid-travel Trail bikes.
Bottom Line
With the new Float, Fox has done a really nice job of packaging most of the performance of their Float X Trail bike shock into a smaller, lighter package. The bigger Float X offers slightly better small-bump sensitivity, more fine-tunable low-speed compression, and does a better job of dissipating heat on really long continuous descents. But given the Float's more compact dimensions and nearly 150-gram weight savings (in a 210 x 55 mm size), the Float gets pretty close. It doesn't offer as much of a pedaling platform as the outgoing Float DPS (that's presumably where the new Float SL comes in, though we haven't yet ridden one), and the Float X is still going to be the way to go for a lot of more aggressive riders or folks on longer-travel bikes. However, the Float is a sensible, well-executed addition to Fox's lineup and a solid middle ground between true XC shocks and heavier, bulkier piggyback options.