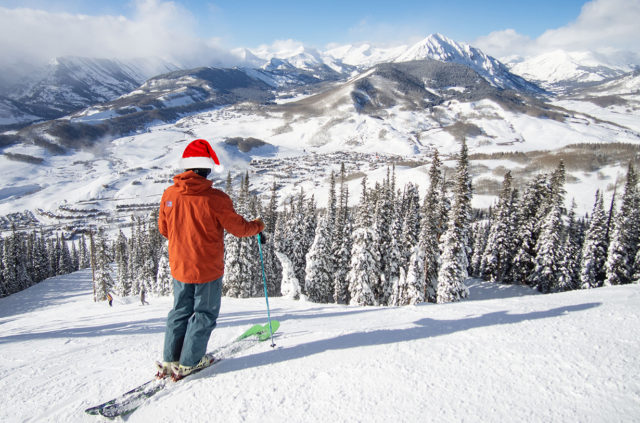 Reviewer Recommendations: Luke Koppa // Paul Forward // Cy Whitling // Xan Marshland // Eric Freson // Matt Zia // Kristin Sinnott // Sam Shaheen // Jonathan Ellsworth //
'Tis the season to do some nice things, say some nice things, and maybe give one or two nice things to the people you care about, so this week we're sharing a few of our own favorite gift ideas. Here we're sharing our top picks for stocking stuffers, and you can check out our suggestions for gifts that'd be great under the tree, and the bigger gifts that you might need to hide in the garage.
Luke Koppa
KV Design Shoulder Saver ($25)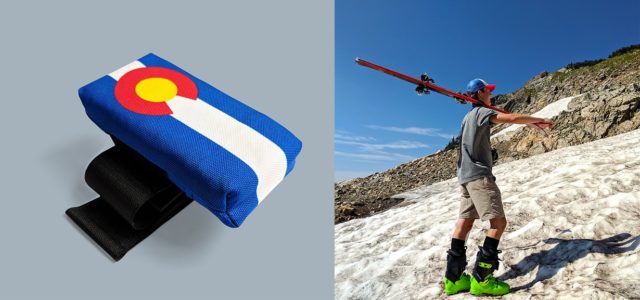 I like to hike in the resort, but I also hate carrying my skis. Edges and bindings dig into my shoulders and neck, and sometimes the brakes on the skis' bindings don't do a great job of keeping the skis together.
The Shoulder Saver does a pretty good job of solving both of these issues. It works as a ski strap, and then you can attach the removable foam padding to give your shoulders a bit of a break while bootpacking with your skis, or simply walking to and from your car.
Similar to gogglesocs (see below), the Shoulder Saver is something I never thought I needed until I used it.
Askov Finlayson Hats or T-Shirts ($34-$45)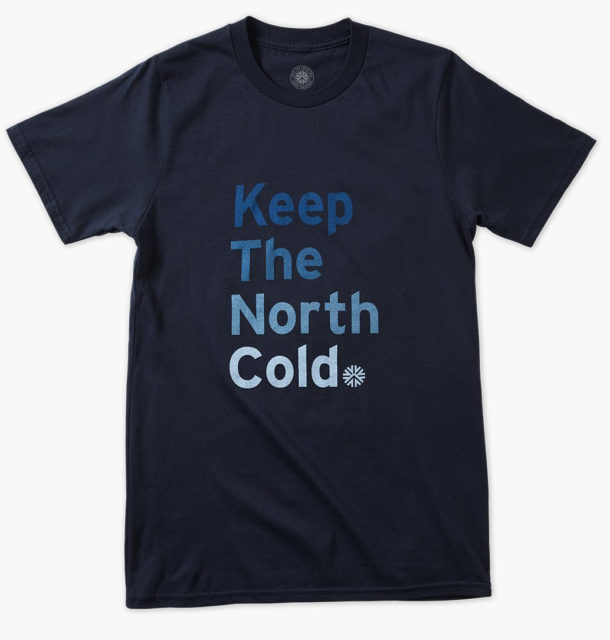 Last year I included the Askov Finlayson "North Hat," but since the Minnesota-based brand has since expanded their line, I'd really recommend any of their products (and the North Hats, t-shirts, and baseball hats are all particularly great stocking stuffers).
The brand's style is, in my opinion, timeless and versatile. But more importantly, Askov Finlayson invests 110% of the cost of their carbon footprint into organizations that are fighting to reduce the harm of climate change.
So, your special someone gets a sweet gift, and you get to know that some of your cash is going to a good cause.
Paul Forward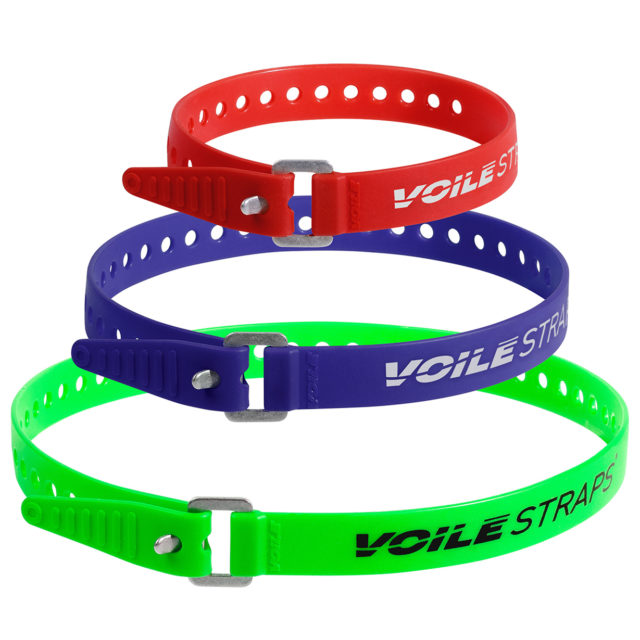 I probably have two dozen of these things spread out between my garage, my various backpacks, and my car, and yet I always seem to need more. They just might be the single most useful piece of outdoor gear out there. I include them in my kit all year long, whether I'm skiing, biking, fishing, hunting, or whitewater kayaking.
There are several brands out there now with similar straps, but I'm happy to give my money to Voile as they were the first company to put them out there and their product is still excellent. Tip: if you're getting them for skiers, just buy the 25" version.
Cy Whitling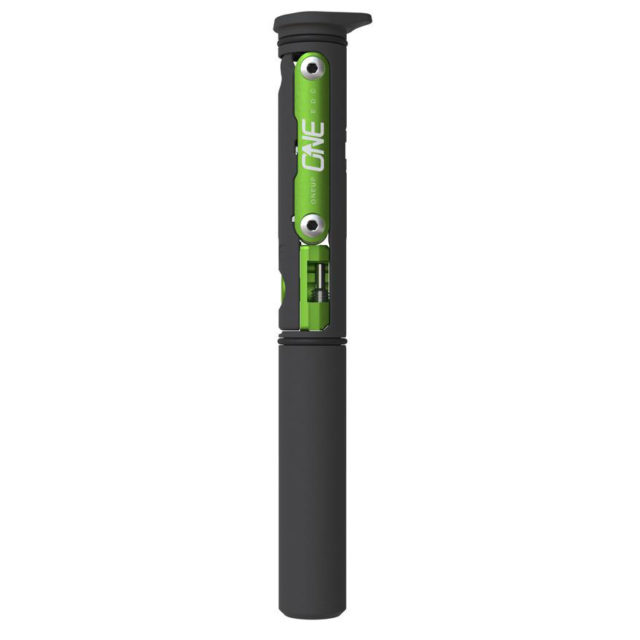 I've used One Up's EDC tool on all three of my bikes all summer and loved it. The main selling point is that you can store it in the steer tube of your fork, but EDC's mini-pump is the best I've ever used. Plus, the entire tool + a CO2 cartridge lives happily inside the pump handle, which mounts to your water bottle. It's a great way to make sure you've always got a tool, every time you head out on the bike.
Stuff from www.bemorestoked.com ($20+)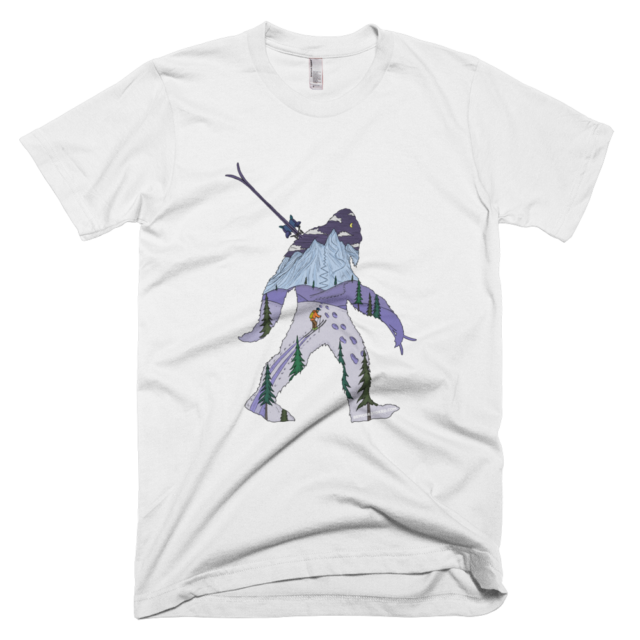 Shameless self-promotion, but what the hell! I've got shirts, I've got base layers, I've got socks, I've got maps of your favorite places to ski. There's something for everyone, and your money goes straight to buying the candy I eat while writing Blister reviews.
Glop Stopper Skin Wax ($12.95)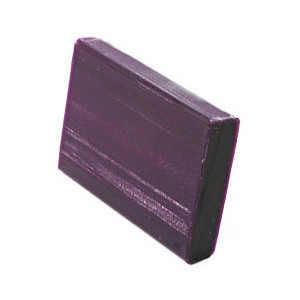 Everybody needs it in their pack, nobody ever has it.
Pack of Utility Knife Hook Blades ($14.97)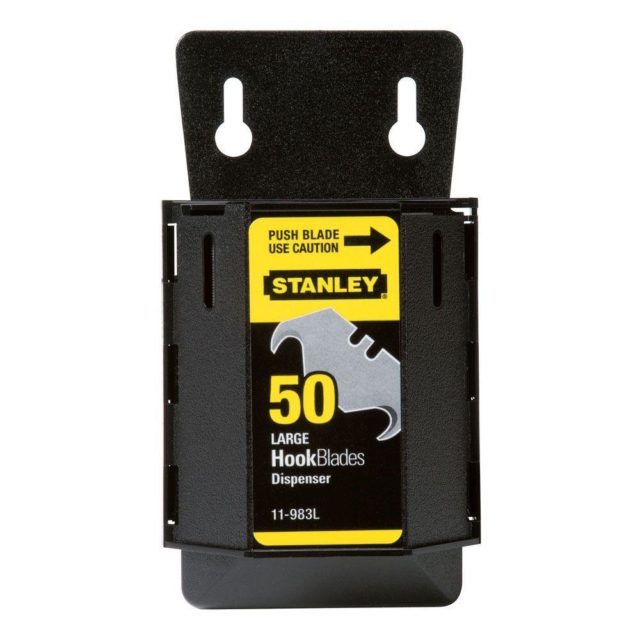 Over the years I've used a wide variety of different skin cutters from most of the major brands, and most of them suck. They get gummed up, they get dull, they're hard to use, and you end up making your new skin look like something the cat dragged in.
So I finally gave up on them and pulled out the hook-bladed utility knife I use to cut asphalt shingles when roofing. It's a night-and-day difference. It's sharper and easier to use than any skin cutter I've tried, and if you do dull it out, new blades are cheap. Plus, the blades will work with pretty much any standard utility knife. Stop mangling your new skins and get one of these instead.
Xan Marshland
Topeak Ratchet Rocket Lite DX Tool Kit ($34.95)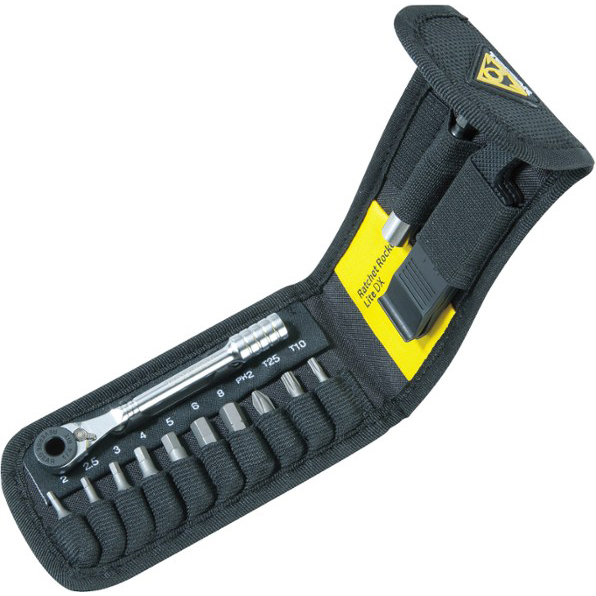 Over my last year of bike-related travel, I've stood in a handful of dirt parking lots, assembling and disassembling bikes without access to real bike tools. After all this, I can hands-down say that this little tool has made it a much more pleasant experience.
It's lighter, sleeker, and easier to cram into a tight pocket than most normal multitools, and it's significantly more versatile and comfortable to use. The ratchet feature works without fault, and the included attachments get you more leverage on stubborn bolts than you ordinarily would with a multitool. What's more, it's also a great place to stash tire plugs, patches, and emergency cash for those days when things don't go according to plan.
Eric Freson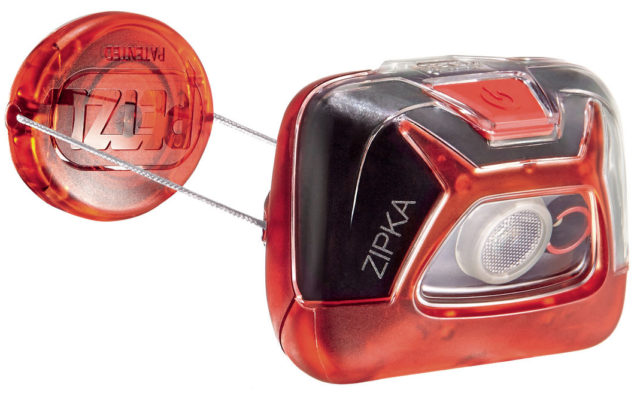 Super compact and decently bright — the Zipka lets you always have a headlamp with you without getting a strap caught on stuff constantly. It's easy to mount on your wrist, or spots other than your head, too.
Matt Zia
Opinel No. 7 Folding Knife ($14)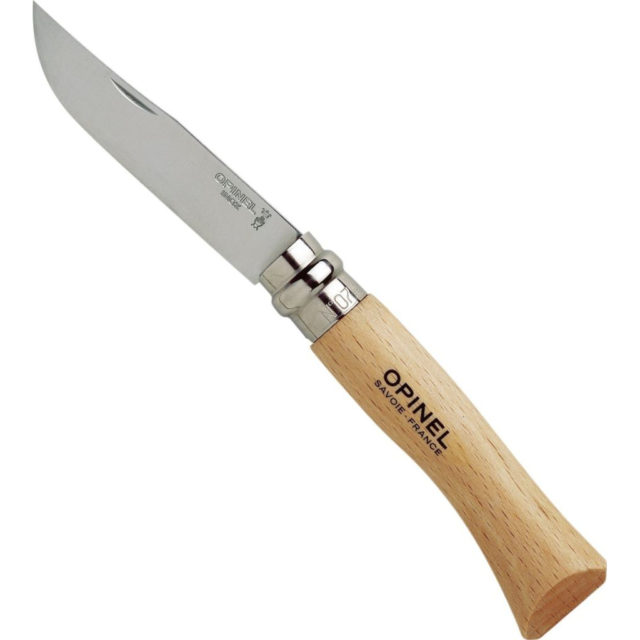 I'm a big fan of Opinel's knives — they're simple, lightweight, they hold an edge well, and they're inexpensive. I've had the same Opinel No. 7 Folding Knife for five years and the wood handle has worn in beautifully, the edge is still sharp, and it cuts just as easily through a chunk of Cabot Extra Sharp Cheddar as it does whittling an emergency pair of chopsticks in case you forget your fork.
Kristin Sinnott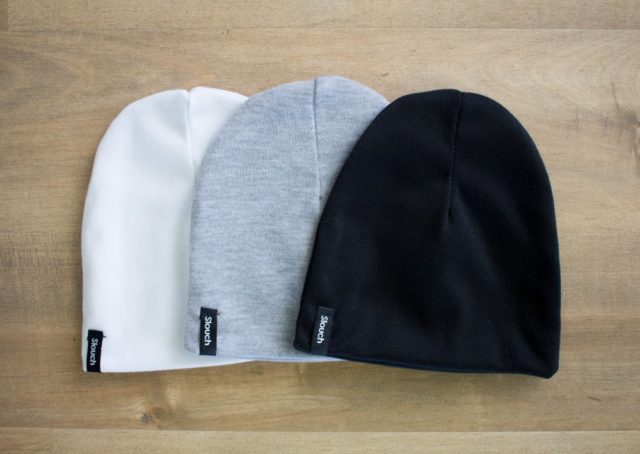 Blister isn't known (yet?) for its baby-gear reviews, but since we have at least 2 new-ish moms in our midst, you might start seeing goods designed for the littlest person in your life. The Slouch Beanie by Slouch Headwear is by far the steeziest hat we have found for little heads, but it's also soft and stretchy. The Slouch hats come in sizes ranging from newborn to adult, so feel free to get them for the whole family.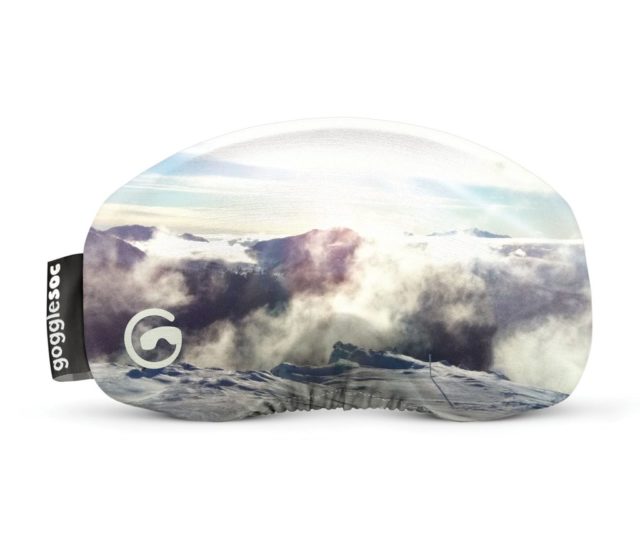 While goggle cases are great and all, the easiest way to protect your lenses is with a gogglesoc. No need to remove your goggles from your helmet — just slide the gogglesoc over the lenses and you're good to go. When it's time to go skiing, just whip the sock off and stick it in your pocket. Gogglesocs are easily one of our favorite discoveries from last season.
[Editor's Note: This recommendation of gogglesocs comes from a handful of our reviewers. We love these things. So much so that we gave them a Best Of award in our 18/19 Winter Buyer's Guide. And Jonathan Ellsworth just spent 30 seconds wondering whether this, actually, should have been our Product of the Year?]
Trader Joe's Toasted Coconut Pancake Mix (around $4 at TJ's, or can be ordered online through Amazon)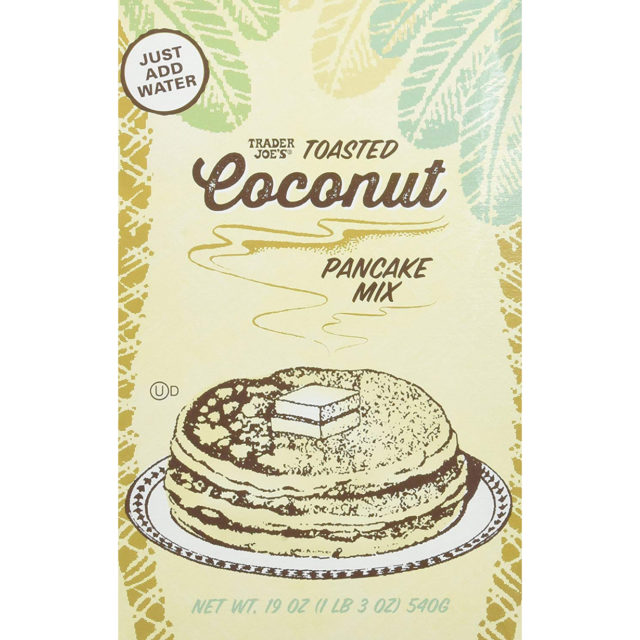 This may seem like a strange gift, and it might not actually fit into a standard stocking, but one gift I'll be giving this year to family and friends who don't live within range of a Trader Joe's is the Trader Joe's Toasted Coconut Pancake Mix.
First introduced to me on a rafting trip, this 'just add water' mix is ideal for hut trips and rafting adventures, but is also tasty enough to earn permanent pantry space. And if you make too many, just throw some Nutella on top of the pancake, fold it in half, throw it in a Ziploc bag, and then into your pocket for some delicious pocket pancakes.
Sam Shaheen
OnGuard Pitbull U-Lock ($54.95)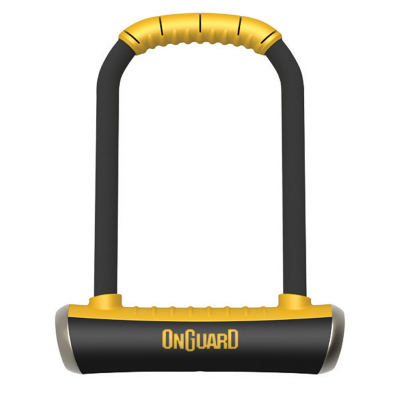 After recently having my bike stolen, I was very stoked to get this bomber lock. Unless you need the absolute maximum amount of protection for your bike, the OnGuard Pitbull offers an excellent combination of ease of use, reasonable price, and protection. Plus, OnGuard offers a $2,251 protection plan with the lock purchase.
Yes, I'm including this for the second year in a row, because this is the best $12 you'll ever spend. I never leave the house without a Yowie. They are lightweight (never too hot) and block just enough sun and wind to keep my face happy all day. I would consider very few pieces of gear I own to be perfect, but the Yowie is pretty much perfect.
Platypus SoftBottle ($7.95 – 8.95)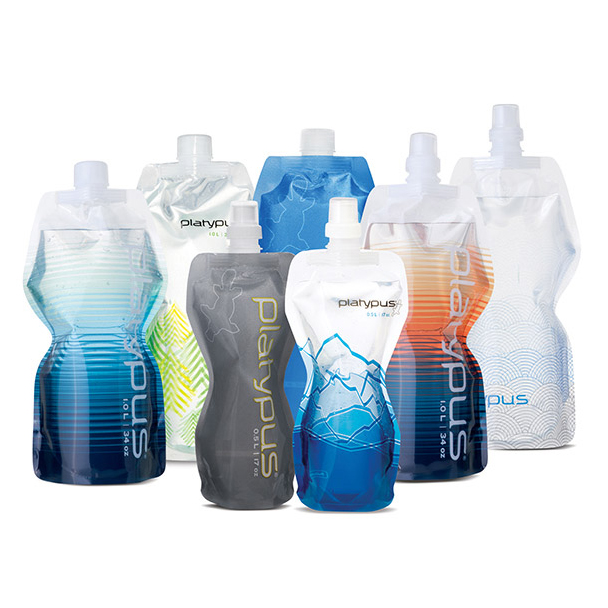 Water bottles aren't exciting. And neither is the Platypus SoftBottle. But the SoftBottle does take up less room in your pack than a hard water bottle. Which leaves more room for important stuff. Like bacon, whiskey, and *shudder* group gear.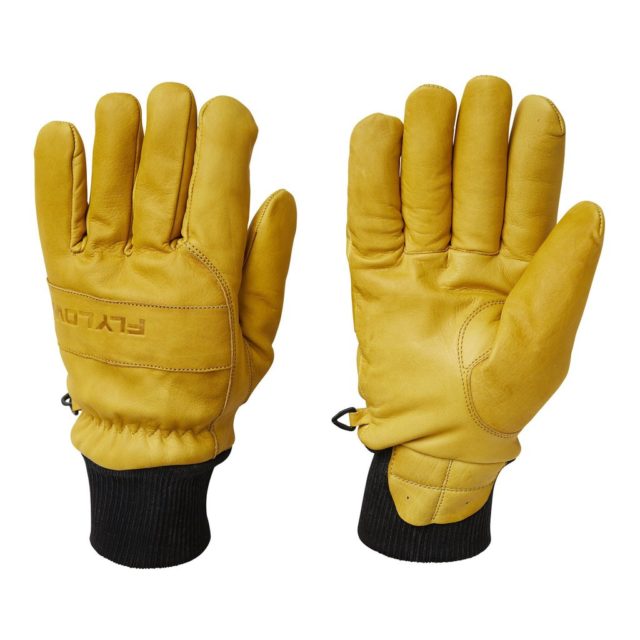 Ok, last one, I promise. The Flylow Ridge Glove is about as simple and functional as it gets. Bomber, affordable, and classy. Perfect for the loveably unkempt ski bum in your life.
Jonathan Ellsworth
Include a Note Offering to Make Breakfast or Dinner ($0.00 + ingredients)
I just did this for my girlfriend for her birthday. She has yet to cash in on it, probably because I am not going to be winning any cooking shows anytime soon. But there is a 99.9% chance that you are a better cook than I am.
Audiobook Gift Cards:
I am currently listening to two books (we'll get to physical books later), and I would highly recommend both of them:
Jim Brown: Last Man Standing, by Dave Zirin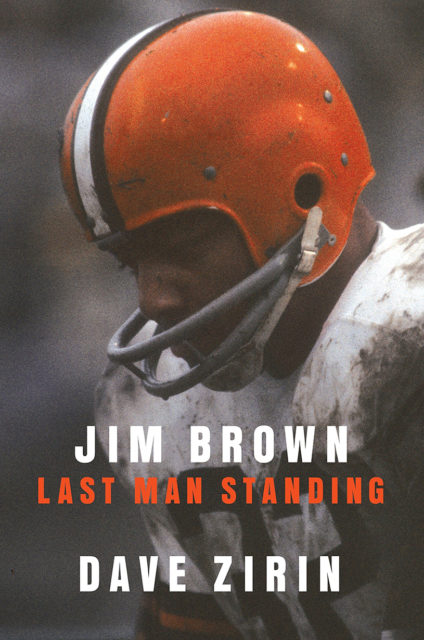 I think every American ought to listen to this book. It is a penetrating look at a great, complicated, and far-from-perfect man who also happened to be one of the greatest football (and Lacrosse) players of all time. It is a look, too, at the civil rights movement in this country, Brown's own role in that movement (and his respectful disagreements with Martin Luther King Jr.), and more — e.g., I had no idea that I was also going to get such a fascinating history lesson of the city of Cleveland. There are so many themes worth considering in this book, I can't imagine anyone spending time with it and coming away unaffected.
Becoming, by Michelle Obama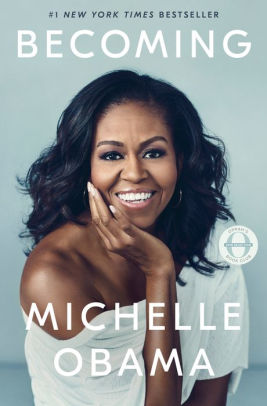 I'm only about halfway through this, but I've already enjoyed learning a whole lot more about the life of our last first lady, and getting more of her perspective on the upheaval that comes upon entering The White House.
Share this post:
Share on facebook
Share on twitter
Share on pinterest
Share on reddit
Share on email