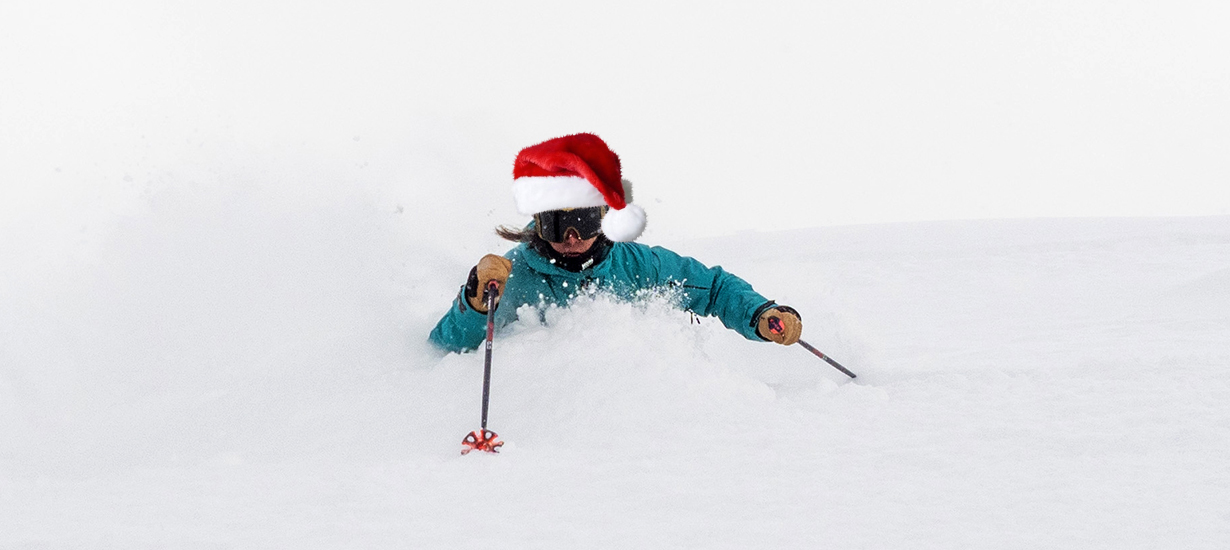 Intro
Tis the season to do some nice things, say some nice things, and maybe give one or two nice things to the people you care about, so we're once again sharing a few of our favorite gift ideas.
We'll start with our top picks for stocking stuffers, and over the next week, we'll also be posting our ideas for gifts that'd be great under the tree, and bigger-ticket items that might need to be hidden in the garage.
Now, while many of us have many reasons to be thankful this year, it's obvious that 2020 was not a normal year. A lot of people are struggling, and so donations to things like food banks, Toys for Tots, or any other charity you're passionate about would be better gift ideas than ever before.
Another thing we want to highlight is that, while the convenience of massive retailers is undeniable, we find that we can often find gifts at smaller shops and retailers (especially those local to you or your giftee) after just a few minutes of searching. This year more than ever, those local shops could use the business, and they'll also have great gift ideas of their own.
With all that said, here are some of the smaller gift ideas from our reviewers:
Material: 52% Viscose / 28% Polyester / 20% Nylon
MSRP: $42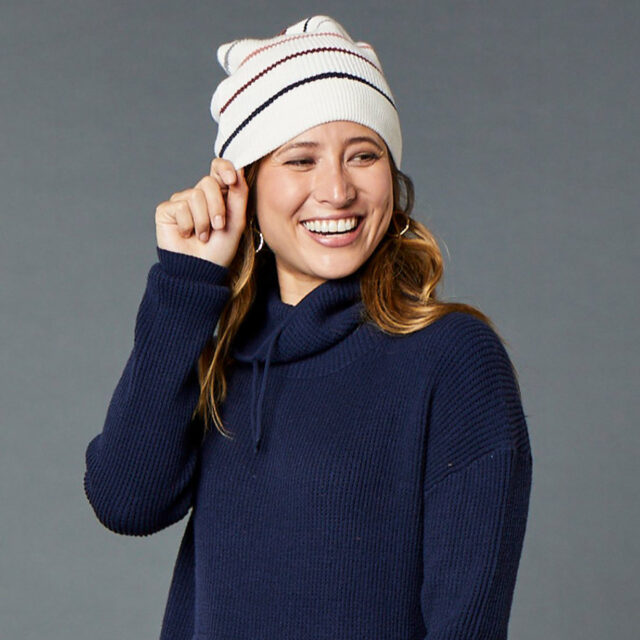 Kristin Sinnott: I love hats, but I cannot stand ones that are too tight. I've been bummed in the past when I try one on at a ski shop and it feels okay and looks good, only to try to wear it for the first time and then realize it makes my head hurt. I am particular about my hats (and a lot of other things). So when the Zapata Beanie arrived, I immediately put it on to see how long I could stand to wear it. Good news — there was no time limit. The vertical ribbing provides ample stretch so as not to cramp my head while still keeping it secure.
One thing to note — this beanie is not very thick. The loose, rib-knit design has some air gaps, especially if you have a larger head and stretch the hat when wearing it. I've found this beanie perfect for cool days but I reach for a warmer hat if it's windy or particularly cold out. The beanie can be worn slouched (it's long so you have to do a considerable slouch) or it can be worn over my hair no matter how I have it pulled back or up. I see myself using this hat for years. For everyday wear inside or out, from around town to post-ski-day hat-hair coverup to backpacking trips. The Zapata Beanie can be worn a few different ways and will comfortably fit most head sizes, which in my mind makes this an ideal gift for any beanie fan in your life.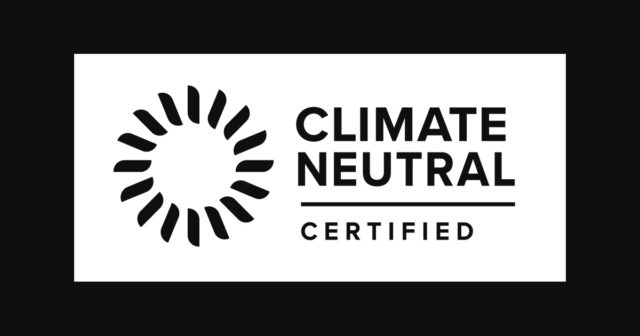 Luke Koppa: This is more of a place to start, rather than a specific recommendation. But I think like many people, it seems that each year it's more and more difficult to feel great about buying new things, whether for yourself or others, due to the environmental impact created by just about everything we consume.
That said, there is one easy way to know whether the company you just bought from is taking serious steps to reduce and eliminate their net carbon footprint: seeing if they're Climate Neutral Certified.
You can learn more about Climate Neutral in our Bikes & Big Ideas podcast with them, but here's the extremely brief summary: in order to become Climate Neutral Certified, a company must measure all of their emissions (from production to delivery to other services), then offset those emissions via various carbon-offset programs, and then list specific ways that they will reduce their emissions in the future.
As of 2019, 146 brands were Climate Neutral Certified. You can find a list of all of them here, but a few that make products I personally really like include BioLite, Sunski, Peak Design, Foehn, Ombraz, Rumpl, and Miir.
MSRP: $24.99-$29.99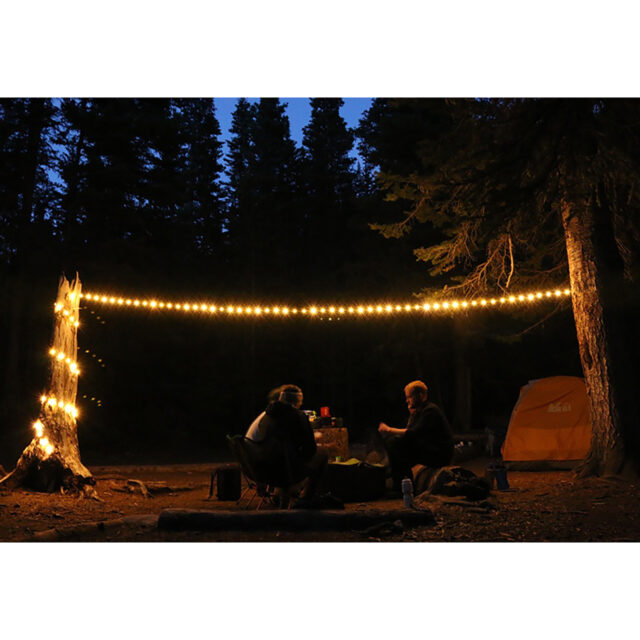 Kristin Sinnott: You don't have to be an influencer to appreciate a little added ambiance in everyday locations. From tents to patios to backcountry Christmas trees, the Trailhound 30-ft camping lights are lightweight and waterproof and can help you add a bit of extra 'cheer' just about anywhere.
The best part about the lights is that you don't need outlets or batteries if you pair them with one of Revel Gear's solar packs. If you don't have a handy solar pack, you can connect them to an external battery charger or use a USB to plug them into an outlet. With holiday festivities forced to evolve this year, mini lights might be an ideal way to add a new tradition. Unlike other mini lights, you don't need to worry about weather ruining the Trailhound's battery packs or laying down a long extension cord to reach the perfect mini Charlie Brown tree.
If you're still on the fence, one other thing to note about Revel Gear is they are trying to do more than just sell products to consumers. One of their big goals is to bring 1,000,000 solar-powered lights to underserved populations and locations that still rely on kerosene lamps. To accomplish this goal, they have partnered with a not-for-profit public utility corporation and a coalition of 12 nonprofits to help with distribution.
"Do You Even ___" Hats
MSRP: $25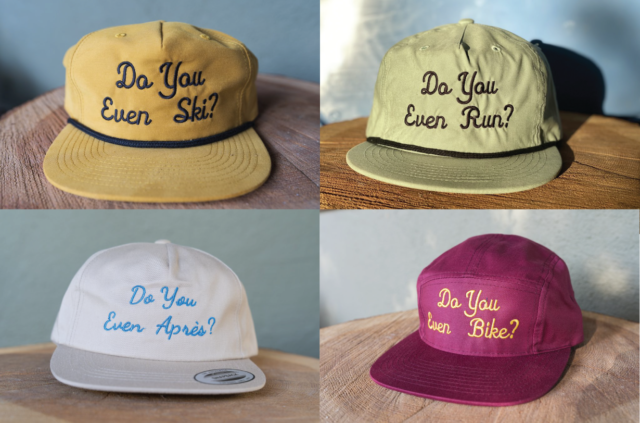 Luke Koppa: I've never been a big graphic-tee guy, but for some reason, I really like hats with funny / goofy / ironic stuff written on them. Do You Even? hats fit that criterion, and whether you buy one for someone to remind them that it's been too long since you got out to ride / ski / run / camp / apres together, or you just think they'll get a kick out of it, I think they'd make for a great gift. The hats are available with several different embroidered "Do You Even ___?" sayings on them, they're available in several different hat patterns and colors, and they're all embroidered in Whitefish, Montana.

MSRP: $6–$18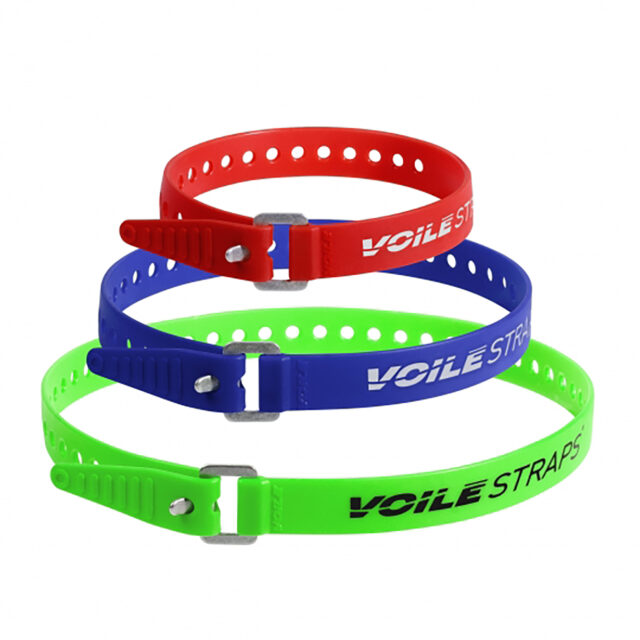 Luke Koppa: When buying gifts, I'm often worried that my giftee won't end up using what I get them. But if I'm buying stuff for someone who spends any time outdoors, I know that Voile straps are always a safe bet. I don't think I ever leave home without a couple of them, and use them way more often than I'd expect. This isn't some wild new invention, it's just one that still works really, really well.
Hayes Feel'r Gauge
MSRP: $21 (currently on sale for $16.80)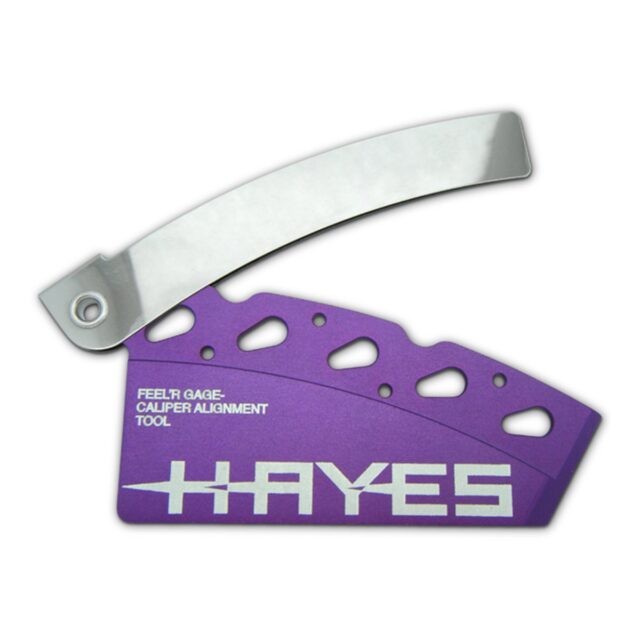 David Golay: I'm a big fan of giving slightly oddball tools to the bike mechanic in your life — little things that they might not think to buy themselves, but will absolutely make their lives easier. The Hayes Feel'r Gauge is exactly that. It makes aligning disk brake calipers super easy and foolproof, and I use mine all the time now. Basically, it's a pair of very thin stainless steel strips that you slide in between the rotor and brake pads, to force the caliper into alignment. Shove it in there, tighten the bolts, and you're done. It works way better than just squeezing the brake, since the pistons inevitably extend slightly unevenly when using that technique, and the main body of the tool also works as a brake pad spreader. It's brilliantly simple, and I wish I'd had one years ago.
Material: 61% Merino wool / 36% Nylon / 3% Spandex
MSRP: $34.99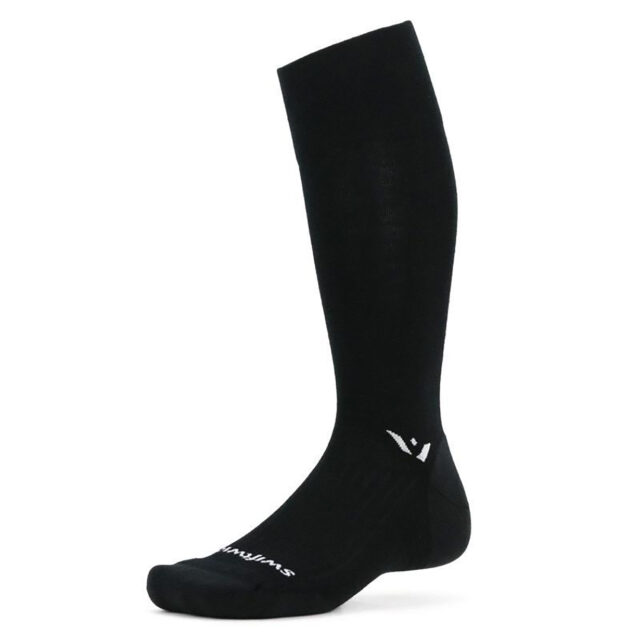 Jed Doane: Socks are a classic, beloved stocking stuffer, but many skiers and snowboarders are particular about how they like their socks. Though there's no silver bullet, the Swiftwick Pursuit 12 seems like one of the safest bets I've found. It's a comfortable, thin, merino-nylon blend ski / snowboard sock that wicks well, doesn't bunch up, and offers just the right amount of compression (neither extremely tight or too loose). It also doubles as a knee-high trail sock in the summer. I haven't had enough big days in my pair to be able to comment on durability, but I see no issues so far. If you're looking for a sock that will satisfy a lot of skiers / snowboarders, check out the Pursuit 12.
Luke Koppa: I also got a chance to use the Pursuit 12 last year and agree with Jed — it's a really nice sock that, for me, stands out due to its precise fit. I'd say it falls slightly on the less-cushioned end of the spectrum, but it's far from paper-thin and should work for most folks.
MSRP: $89.95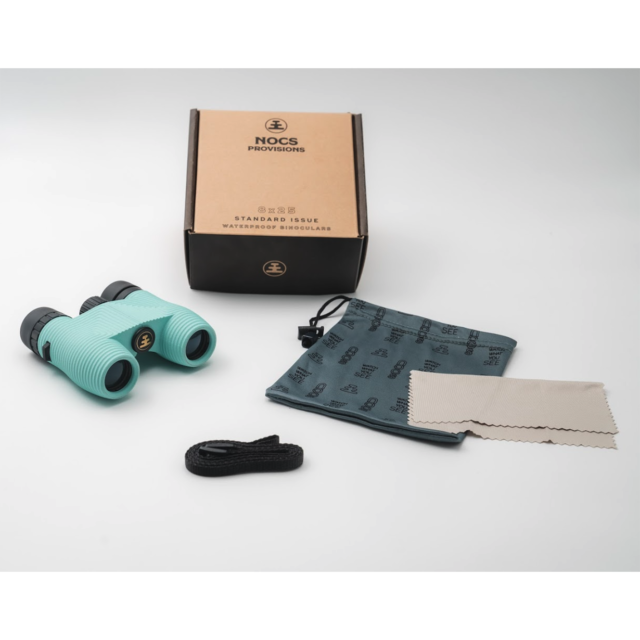 Luke Koppa: I never really figured I'd have much use for a pair of binoculars. What's so important about being able to make far-away stuff look like it's close? But since I got my hands on a pair of Nocs, they've quickly become one of my favorite things. My desk, where I seem to spend about 80% of my life, sits in front of a window that overlooks the Crested Butte valley and it's super fun to be able to check on which backcountry ski lines (or bike trails) are in condition, which aspects are showing avalanche activity, or which wildlife is wandering along the foothills on a given day.
While I'm no expert on binoculars, these Nocs are super compact and not obscenely expensive, and provide way more magnification (8x) than I would've expected, given those two aspects. They're also waterproof, made of a grippy material, the optics seem excellent, they have a lifetime warranty, and it's actually pretty easy to snap a photo through them with your phone. All in all, these made for one of the most "fun" random products I got to test this year, and I think most outdoor enthusiasts could find plenty of use for them on their next hike, ski tour, bike ride, camping trip, etc.

MSRP: $44.95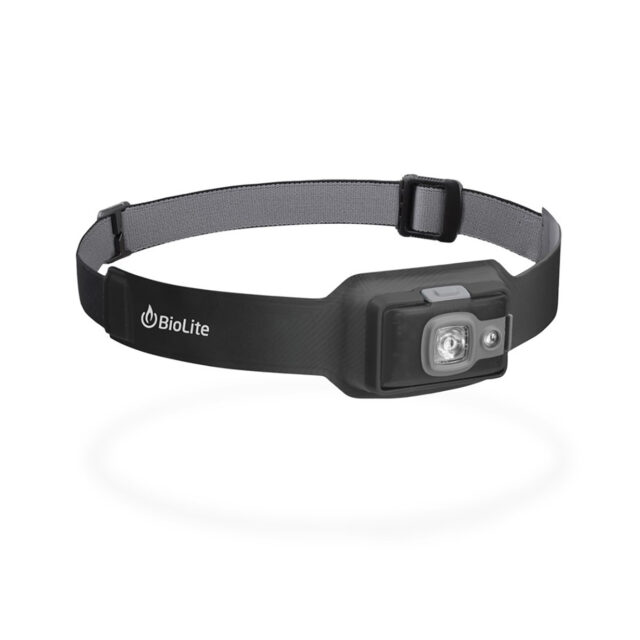 Jed Doane: I can't count the number of times I've gotten greedy, climbed that extra peak or walked that extra loop, and found myself heading back in the dark. I've tried to get in the habit of keeping a headlamp with me at all times in the backcountry, but the weight and bulk of many options are always limiting factors for me.
The Biolite Headlamp 200 weighs about as much as two AA batteries and has a low-profile shape that is anything but bulky, so it's easy to leave it in my vest or pack and forget about it until I need it. The Black Diamond ReVolt 350 had been my go-to trail headlamp, but it feels like a brick on my forehead compared to the Headlamp 200.
Biolite's broad, soft strap is comfortable and minimizes jostling — it's definitely the most stable headlamp I've ever owned for trail running. I also like the USB-rechargeable battery, which I haven't had any issues with so far. The button isn't the most user-friendly, but I've been fiddling with headlamp buttons for most of my life now and this one isn't particularly different than any other.
I tested the Headlamp 200 running downhill through dense Cascade forests in pitch-black conditions after a questionable sunset run decision. I was impressed by the weight-to-visibility ratio — sure, it's not as bright as my BD ReVolt 350 or Fenix HL60R, but it absolutely gets the job done and is a much more comfortable piece. Overall, the Headlamp 200 is a featherweight, simple piece that's well-designed, comfortable, and gets the job done.
Luke Koppa: Yep, I'm also a big fan of BioLite's headlamps, and for all the same reasons as Jed. I'd just add that their new Headlamp 750 is an awesome alternative if you're getting a gift for someone who needs a really bright headlamp. It's just about as comfortable as their lower-lumens options, but can provide some serious light for things like night biking, night skiing, and even sight-fishing in pitch-black conditions.
MSRP: $20–$160 (depends on plan & length of plan)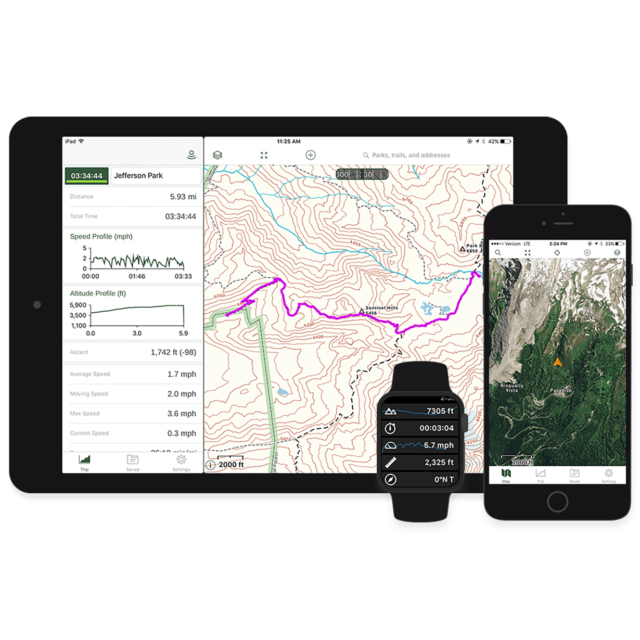 Luke Koppa: I'm partially stealing this from fellow reviewer, Cy Whitling, who has included GAIA in past gift guides. But I finally took Cy's advice and gifted a GAIA subscription plan to, well, myself, and I'm a huge fan.
You can use GAIA for free on your phone, which lets you see detailed topographic maps, see some trails, and record some data when you have cell service. A regular membership ($20/year) lets you download maps and routes for when you don't have service, which is a huge plus for me since my phone basically stops getting internet any time I leave a paved road around Crested Butte. Then there's the Premium membership ($40/year), which is great if you need to know about private vs. public land lots, weather conditions, or more activity-specific maps.
I think what sets GAIA apart from other mapping apps I've used is the detailed info and easy interface. I'm not a map nerd and I mostly just want to know what sort of terrain I'm getting into and make some routes, and GAIA has been great for that. If you know someone who spends a lot of time away from cell service, this is a very useful gift.
MSRP: $24.95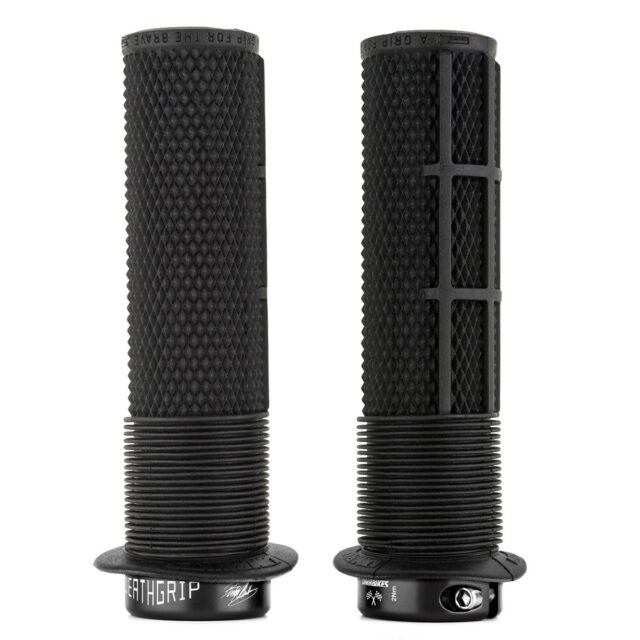 David Golay: It can be easy to not notice how terrible your old, worn-out grips feel until you put new ones on, since their degradation happens so gradually. A fresh set is about the cheapest way to notably spruce up a bike, and the DMR Deathgrips are my current favorite. They're Brendan Fairclough's signature model, and come in a ton of colors to match (or not match, if that's your thing) just about any bike out there. They're also available in two diameters, two rubber durometers, and with or without a flange. The super soft "Race Day" versions in the thinner diameter are my personal favorite.
MSRP: $3.99–$49.99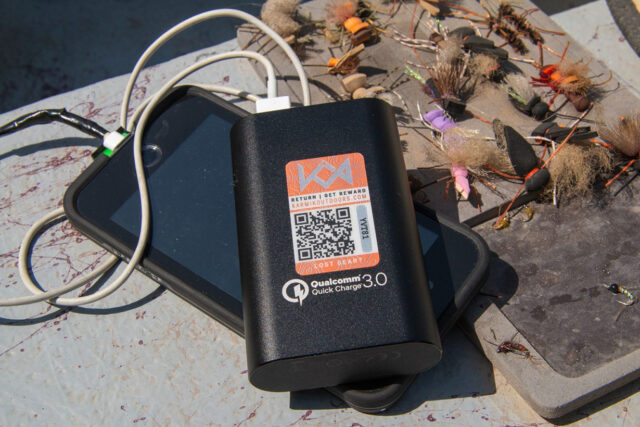 Luke Koppa: Do you know someone who's constantly losing stuff? If so, Karmik Outdoors' decals make for an inexpensive and potentially extremely useful gift.
Each decal has a unique QR code so that, if / when you lose a piece of gear with a Karmik decal on it, whoever finds it can scan the code and instantly be put in touch with the owner and coordinate getting them their gear back. The system does rely on the good nature of strangers, but the decals are far lower-profile, less expensive, and versatile (in terms of what you can put them on) compared to most micro GPS trackers. And the decals won't run out of battery, cause, you know, they're essentially just permanent stickers with a code on them. Karmik says they reported a 78% return rate during their initial testing, and at $3.99 for a single decal or much less per decal when you buy several, they could potentially more than pay for themselves if / when you have to use them.
MSRP: $34.95–$84.95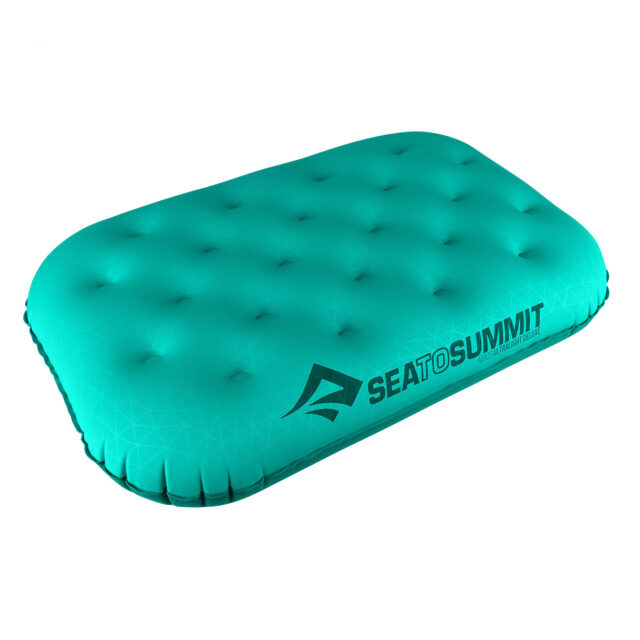 Luke Koppa: A few years ago, I thought packing a pillow for camping or travel was dumb. Resting my head on my pack that's filled with pots and pans would be just as comfortable, right?
While that's definitely an option, Sea to Summit's inflatable pillows have been my "splurge" piece for camping. They still pack down super small (about the size of an apple) and are really light, but the fabric they use is extremely comfortable and I still haven't managed to tear one. I love the Aeros Ultralight series for its low weight, but the Premium line looks extra comfy, and they also make a U-style one for air travel.

MSRP: $19.99–$29.99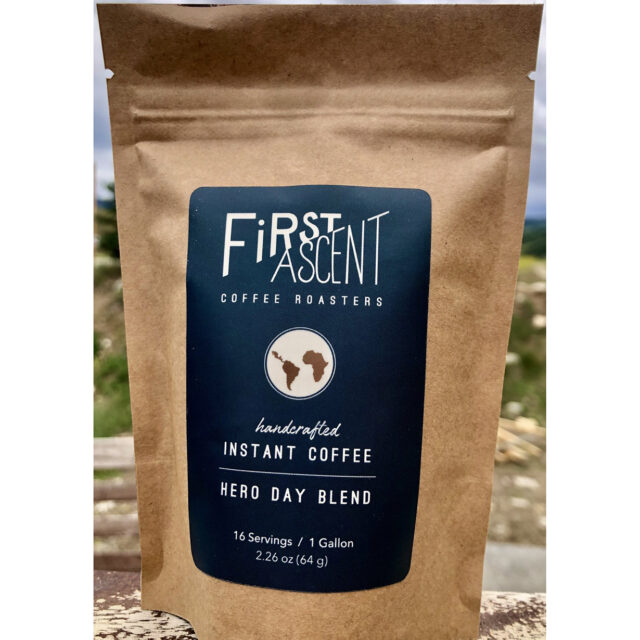 Luke Koppa: I'm not a big coffee snob, but I do know that just about every instant coffee I've had was notably worse than any regular coffee. But First Ascent's take on instant coffee is by far the best I've ever tasted. The individual packets are ideal for camping trips or anytime space is limited, or you can get it in a regular bag. But mostly, it just tastes really good, and I'm very much looking forward to bringing it with me next time a coffee maker isn't available (if one is, I'll just be brewing First Ascent's also-excellent, regular coffee).
Facemasks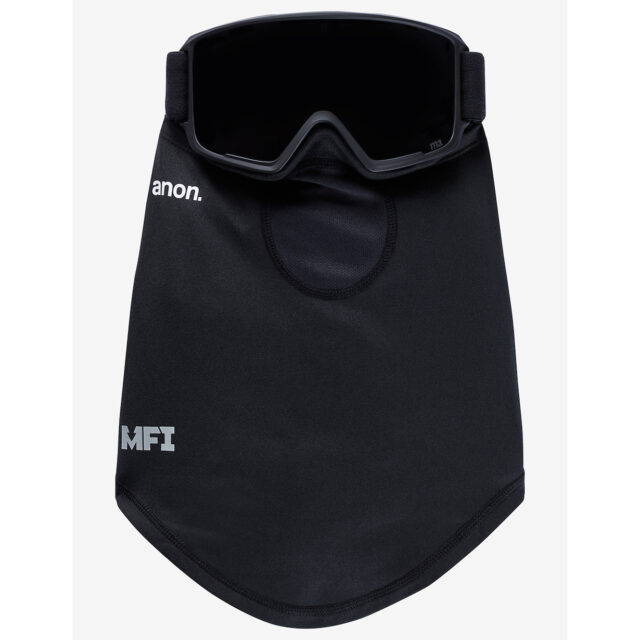 Luke Koppa: If you're looking for a gift for a skier or snowboarder — especially if they ride lifts — a good facemask makes for a perfect gift this year.
I've always been a big fan of Anon's magnetic MFI masks, gaiters, and hoods ($30–$75), which feature a magnetic piece that lets them attach / detach from Anon's magnetic goggles without needing to pull up your goggles and cramming the mask back underneath. Having used them for the first week of lift-accessed skiing, I already think they'll be what I'll use for the rest of it. Now, you do need an Anon "M" series goggle to use with them, but if your giftee has one or you want to really splurge and get a goggle + mask, the system is fantastic. Plus, they now offer a wide range of options for a variety of temperatures, conditions, and style preferences. Anon's masks do not feature any sort of filter, but most of them use a denser material than a typical neck tube. But unlike similarly dense, less-breathable masks, you can easily pull the MFI masks down once you're a safe distance from others (and then pop them back up at a moment's notice).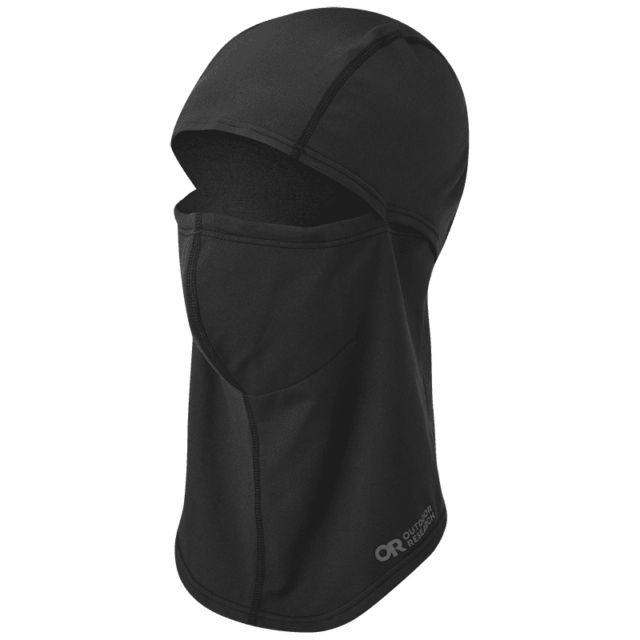 Outdoor Research and Buff also now make more general-purpose facemasks, neck tubes, and balaclavas that feature removable filters. While we haven't yet used them (but really want to), they seem like a solid choice for skiing and riding in the Covid world, especially given our positive experience with Outdoor Research's general face mask. You can learn more about Outdoor Research's foray into filters and masks — and what tends to make one more or less effective — in our GEAR:30 podcast with them.
Jed Doane: Moving away from COVID-oriented masks, a good neck tube still makes for a useful, easy gift that will definitely get used during and after the pandemic. While they don't provide much protection, those looking to retire that ratty old Buff or just spice up their neck tube game should check out Avalon7. It's a small company based in Jackson Hole that makes one-off runs with local artists, and their neck tubes ($20–$25) are soft, comfortable, and come in a range of prints, from wild to mellow.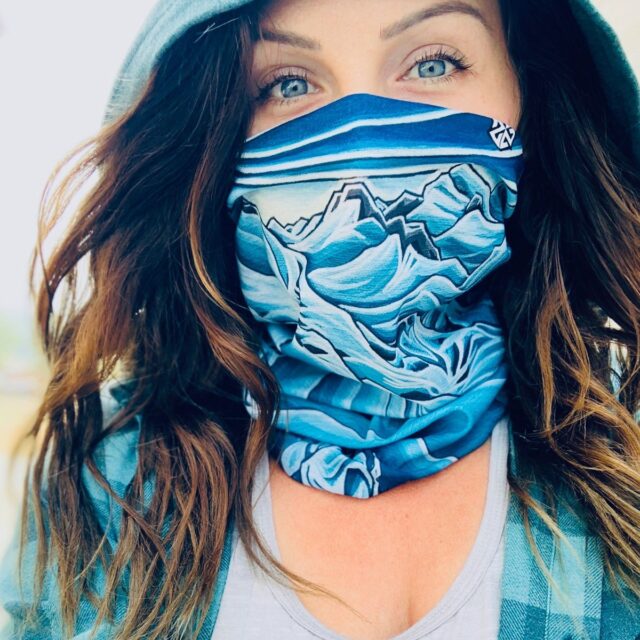 MSRP: $29.99–$49.99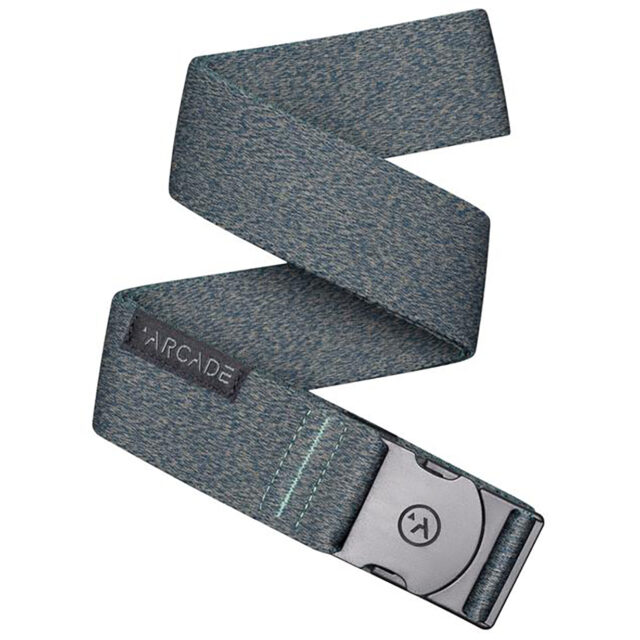 Jonathan Ellsworth: I've included Arcade Belts in our gift guides for many years now, and I still think that everyone should own at least one. So If you don't know what to get the skier, snowboarder, mountain biker, or backpacker in your life, just get them 1 or 2 of these. Done. They'll be psyched.
I personally make use of the Arcade Ranger Belt and Vapor Belt every week, so just choose how dressed-up you feel like going. Get these for any of your loved ones who wear pants, and be sure to also order a pair or two for yourself. Oh, and if you're a Blister Member, you can get 15% off (head to the Member Clubhouse page to find your discount code).
Fishpond River Rat 2.0 Beverage Holder
MSRP: $19.95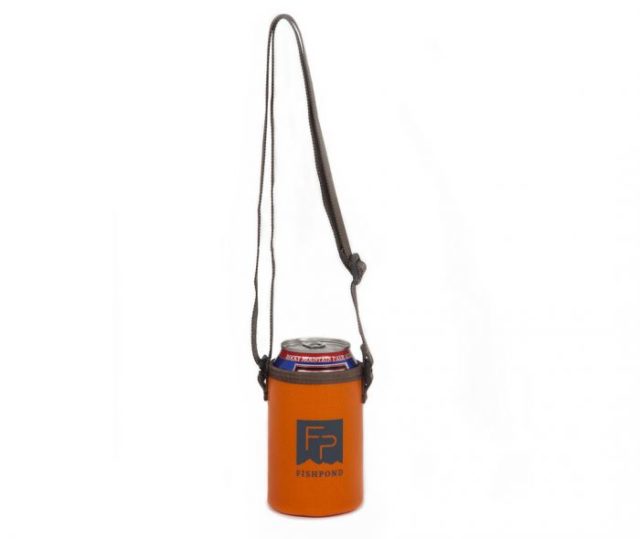 Luke Koppa: I'm including this once again cause I think it's still one of the best stocking stuffers you can get for someone who fishes, spends time on the water, plays yard games, or who just likes enjoying beverages outside. Sure, it's basically a beer coozie with a lanyard, but having a hands-free beer / seltzer / soda holder that won't spill your favorite drink when you bend over is extremely nice.