2023 Norco Fluid FS
Wheel Size: 29''
Travel: 130 mm rear / 140 mm front
Material: Aluminum
Price: Complete bikes $2,700 to $4,450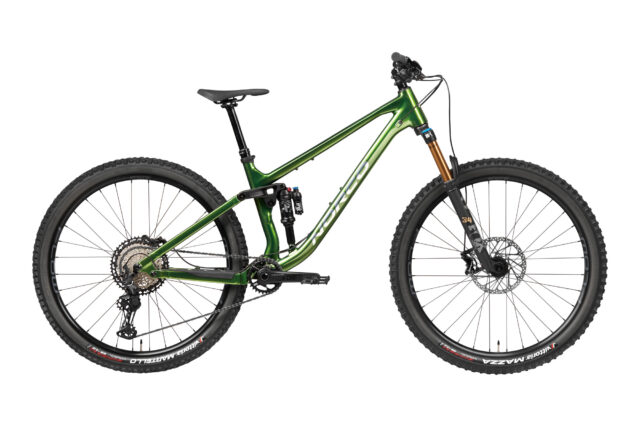 Intro
Norco's Fluid series has long served as their range of relatively affordable bikes that are nevertheless meant for real mountain biking duty, and today they're giving the Fluid FS (there's also a Fluid HT, as in hardtail) a big update. And while the "budget" offerings from a lot of brands can often feel like something of an afterthought, it's clear that Norco has put some real effort into making the Fluid FS a legitimately nice bike. There's a lot of interesting stuff going on here, so let's dive right in:
The Frame
As you'd probably expect for a relatively affordable Trail bike, the Fluid FS is only offered with an aluminum frame. It's a 29er Trail bike with 130 mm of rear travel from Norco's familiar Horst link layout, meant to be paired with a 140 mm travel fork. That's up by 10 mm at both ends, compared to the prior generation Fluid, and unlike the previous Fluid, the new bike uses 29'' wheels across the size range. But Norco's commitment to size-specific geometry (which they call Ride Aligned) that we've seen on a bunch of their recent bikes, including the Range, is here, too. More on that in a minute.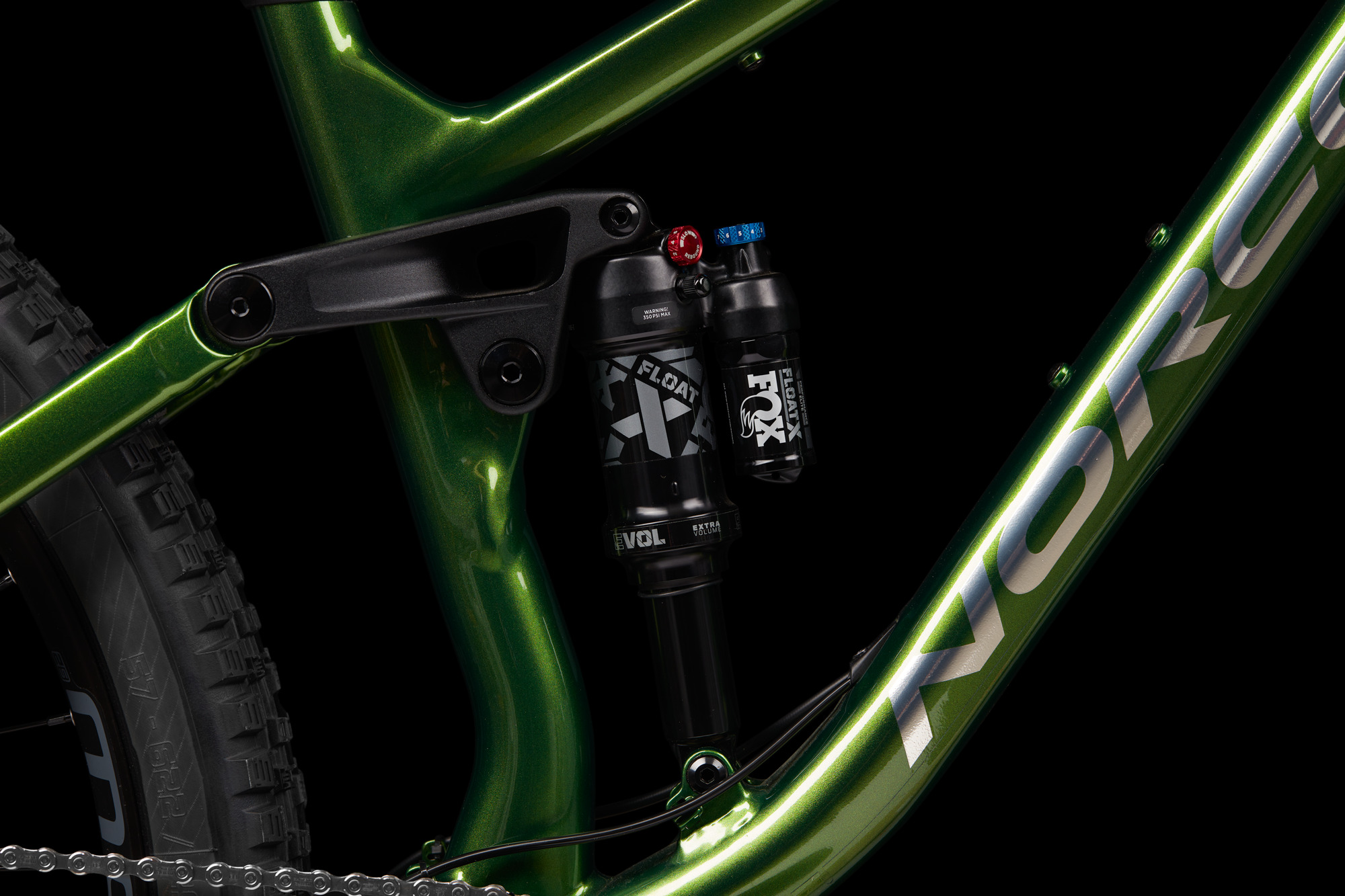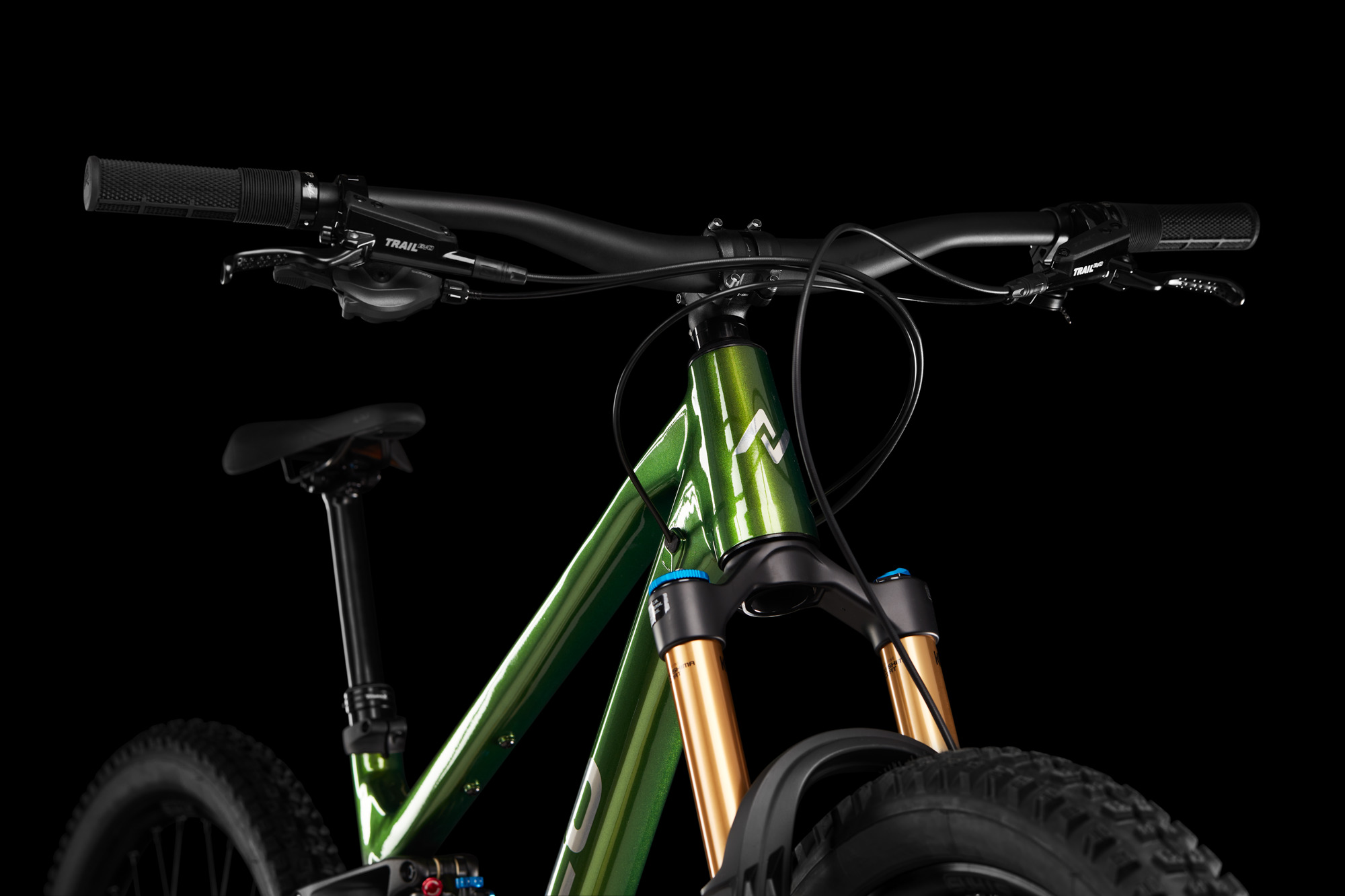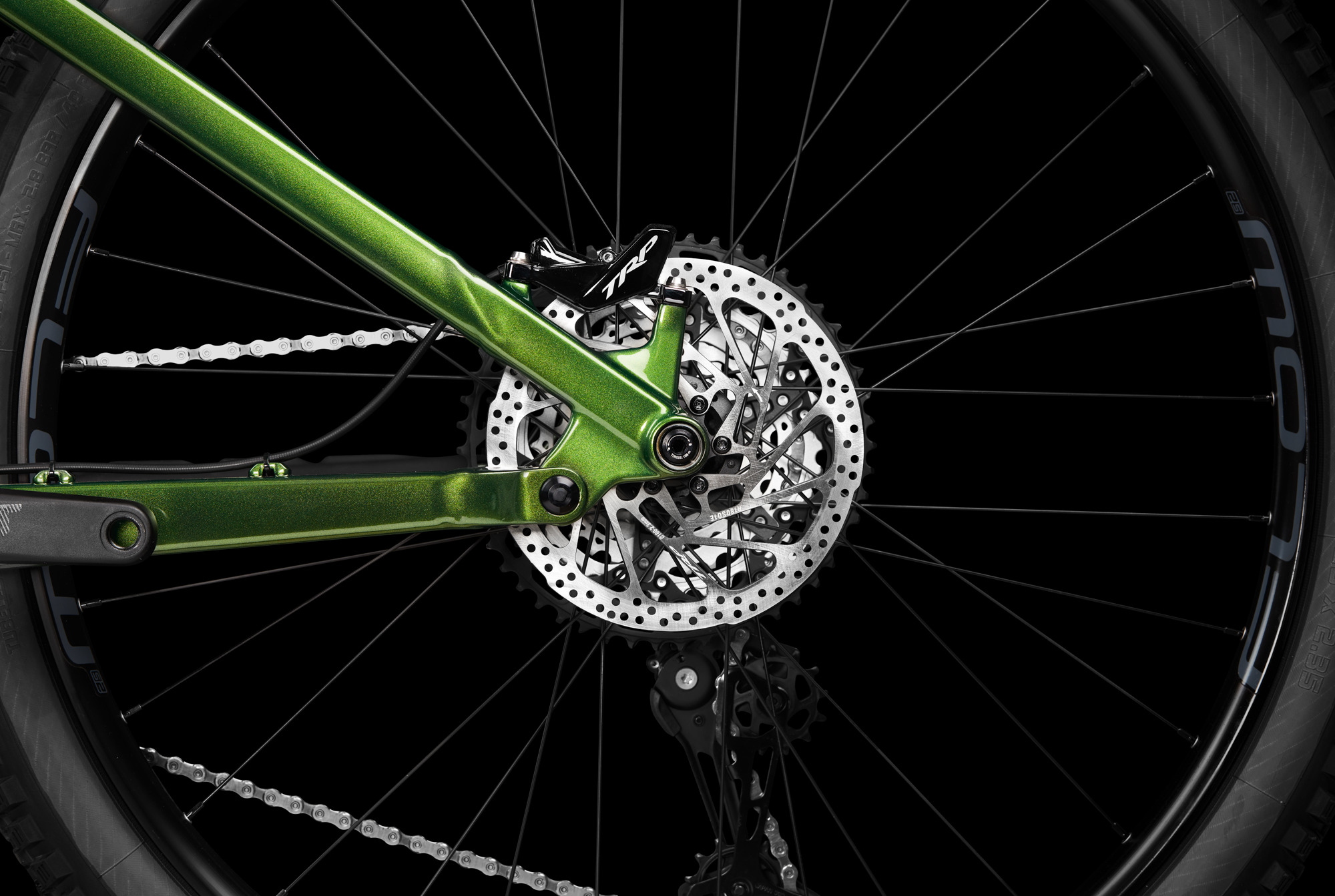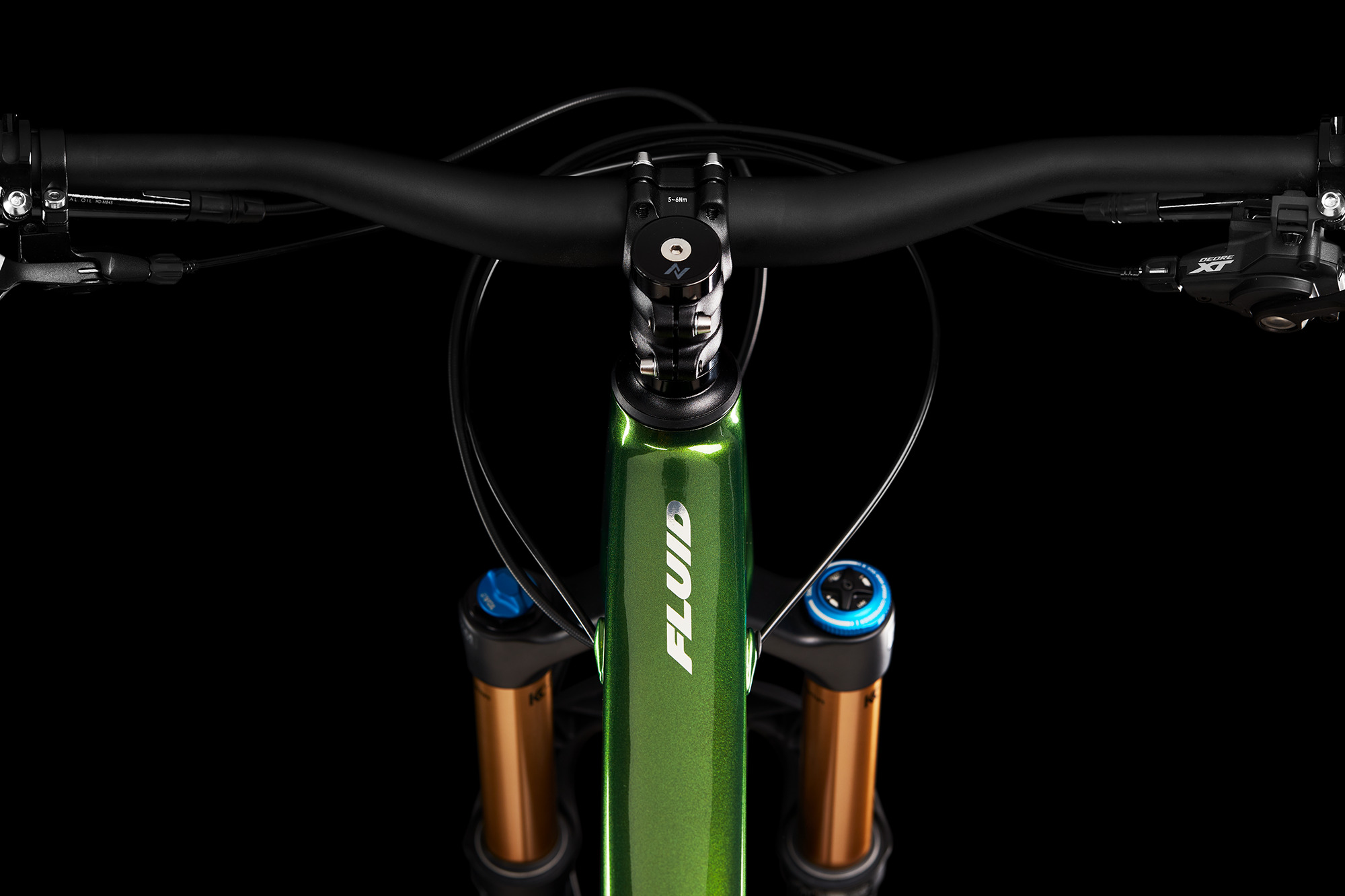 That might sound quite a bit like an aluminum version of Norco's other mid-travel Trail bike, the Optic, but Norco is quick to dispel that notion. Norco's take is that, while both bikes evolved from the prior-generation Fluid, the Optic is focused more on high-speed descending capability, and the new Fluid FS is meant to be a more well-rounded, versatile option. And they talk a lot about the Fluid as being approachable for less-experienced riders while making it clear that it's not supposed to be just that:
"It can elevate beginner riders to intermediate. And carry intermediates to experts. It can take your weekend hobby and turn it into a lifestyle. While so many bikes are made for a specific something or somebody, what the world needs is a bike built For Every Rider and Every Trail. That's the Norco Fluid."
Bold claims, perhaps, but the ~130mm-travel category is home to a lot of super-versatile bikes that can do a whole lot of different sorts of riding reasonably comfortably, and the Fluid does look like well rounded, nicely thought-out one — to the point that it's not hard to imagine working for a lot of people, from beginners to much more advanced riders.
Despite its clear goals to keep pricing in check, the Fluid FS has a pretty nice feature set, too. You get internal cable routing through the front triangle, molded rubber protection on the chainstays, and room for a water bottle inside the front triangle — plus an additional accessory mount under the top tube (which can be used for a second water bottle on the XXL). The bottom bracket shell is threaded, and while there aren't any flip chips to adjust the geometry or anything like that, that's a fair place to save a few bucks on a frame that Norco says offers "boutique-level fit and finish" while still being relatively affordable.
Tire clearance is stated at 2.6'' for folks who want to bump up for some extra grip (stock tires are all in the 2.35'' to 2.4'' range) and apart from the top-spec Fluid FS A1 (which comes in a very cool metallic green), each model has two choices for frame color, one fairly muted and the other brighter.
Fit & Geometry
Norco offers the Fluid FS in five sizes, Small through XXL, which they say cover riders from 5'1'' to 6'7'' (155 to 201 cm), and unlike the prior Fluid FS, all sizes get 29'' wheels at both ends. Reach ranges from 420 to 540 mm in neat 30 mm increments, and Norco varies the chainstay length to match, with the Small bike starting at 425 mm and each size growing by 5 mm, up to 445 mm on the XXL. The headtube angle sits at 65° across the board, but Norco makes the effective seat tube angle slightly steeper on the larger sizes; the Large frame clocks in at 76.7°, and each size varies by a few tenths of a degree from there.
That does indeed look like a recipe for a well-rounded, versatile bike that can do a lot of things reasonably well. There's nothing that really jumps out as being unusual or otherwise outside of the norm — in a good way for a bike that's supposed to be versatile and fairly easy-going.
(It is also notably similar to the geometry of the Optic in most respects, with the one big difference being bottom bracket height — with 30 mm of BB drop, the Fluid FS is by no means especially high, but with 38 mm of drop, the Optic is notably low. That'll make for a very real difference in handling feel, and just on that basis alone, Norco's claim that the Optic is more stable checks out.)
The Builds
Norco offers four builds for the Fluid FS, starting from $2,700, and even the top-spec Fluid FS A1 with a Shimano XT drivetrain and Fox 34 Factory fork only runs $4,450. All of the builds get four-piston brakes, relatively long dropper posts, and so on — Norco has clearly taken their goal of making a proper affordable mountain bike seriously, and the Fluid FS is a really nice value for money across the model range.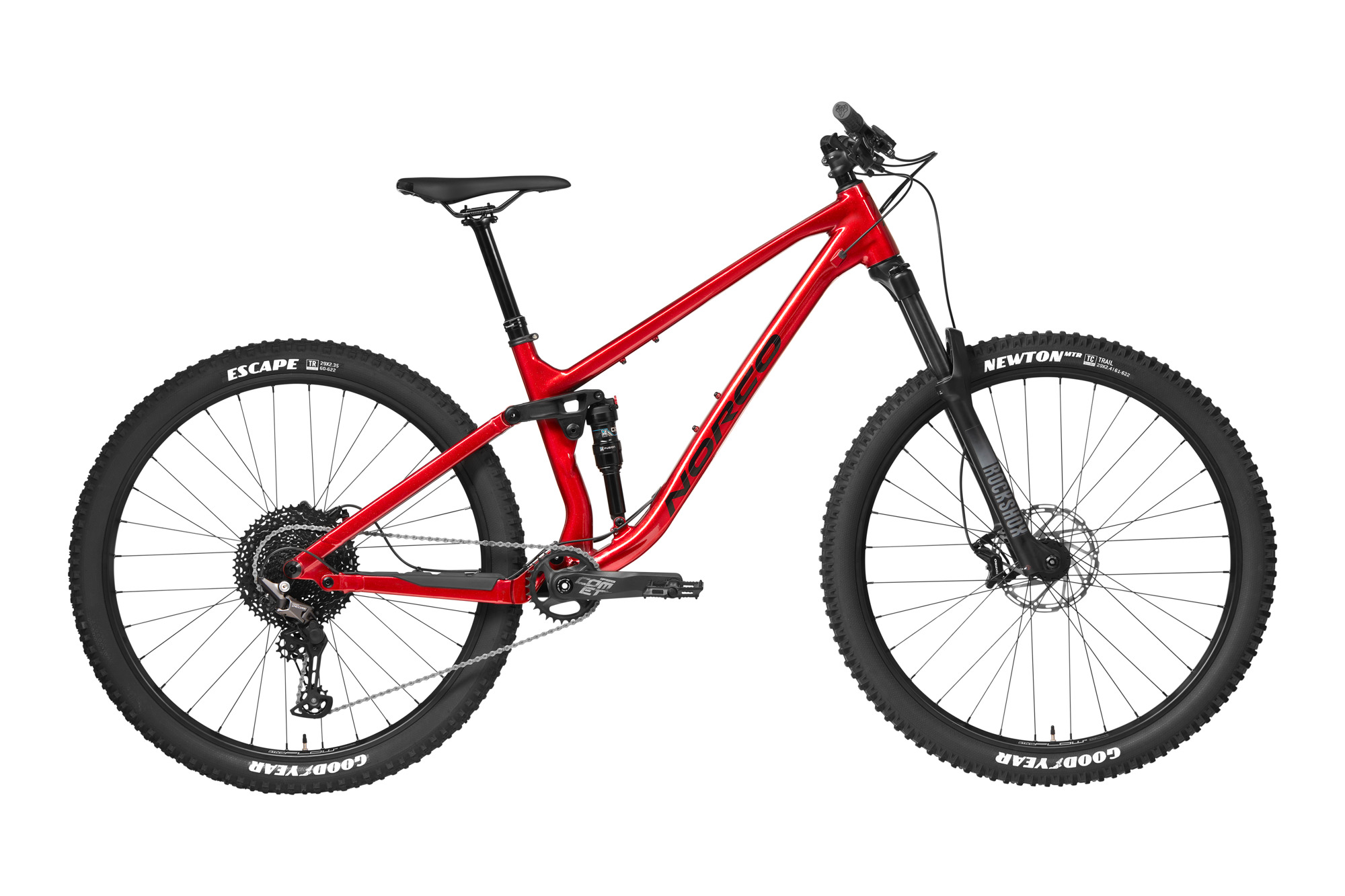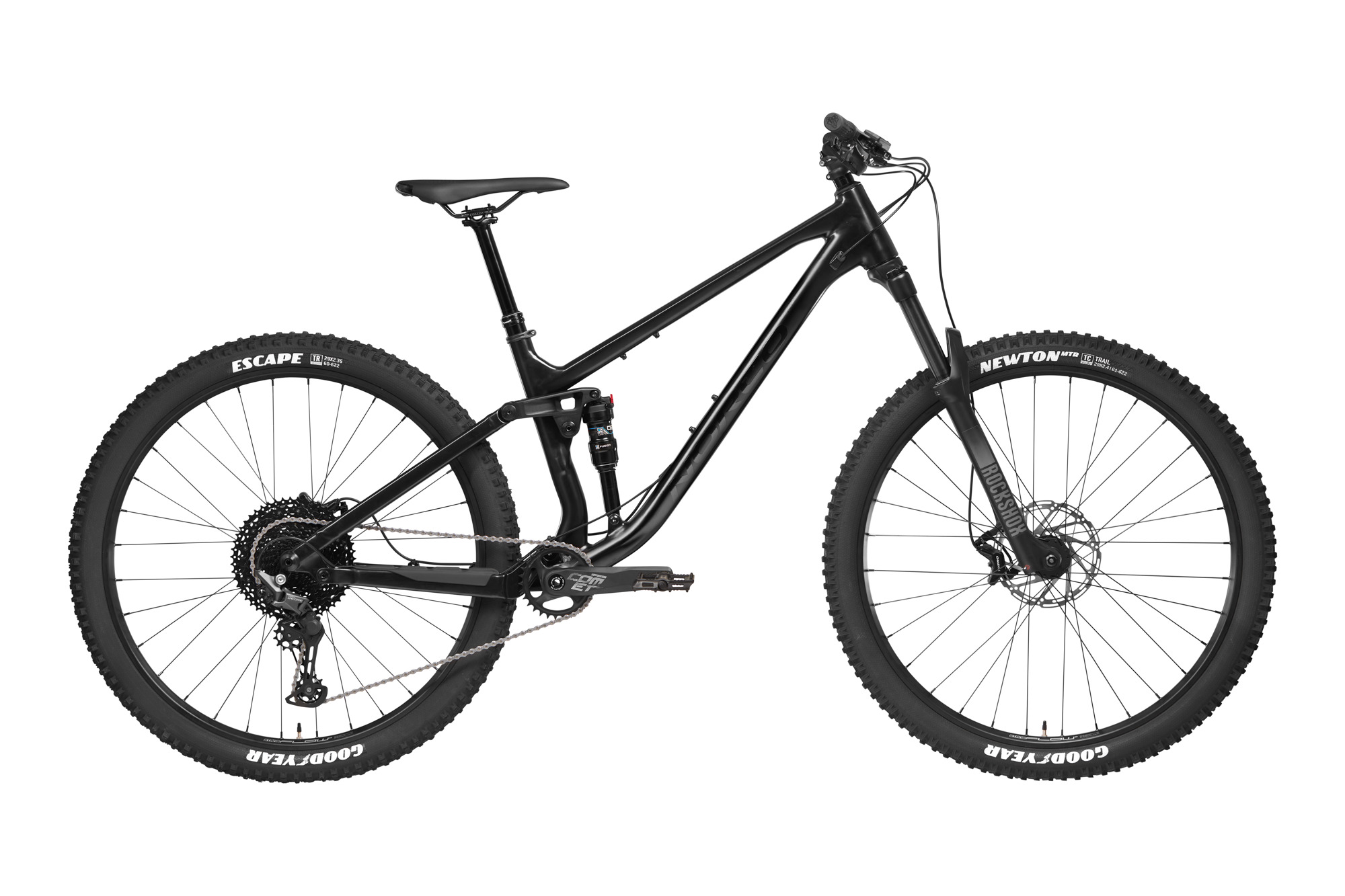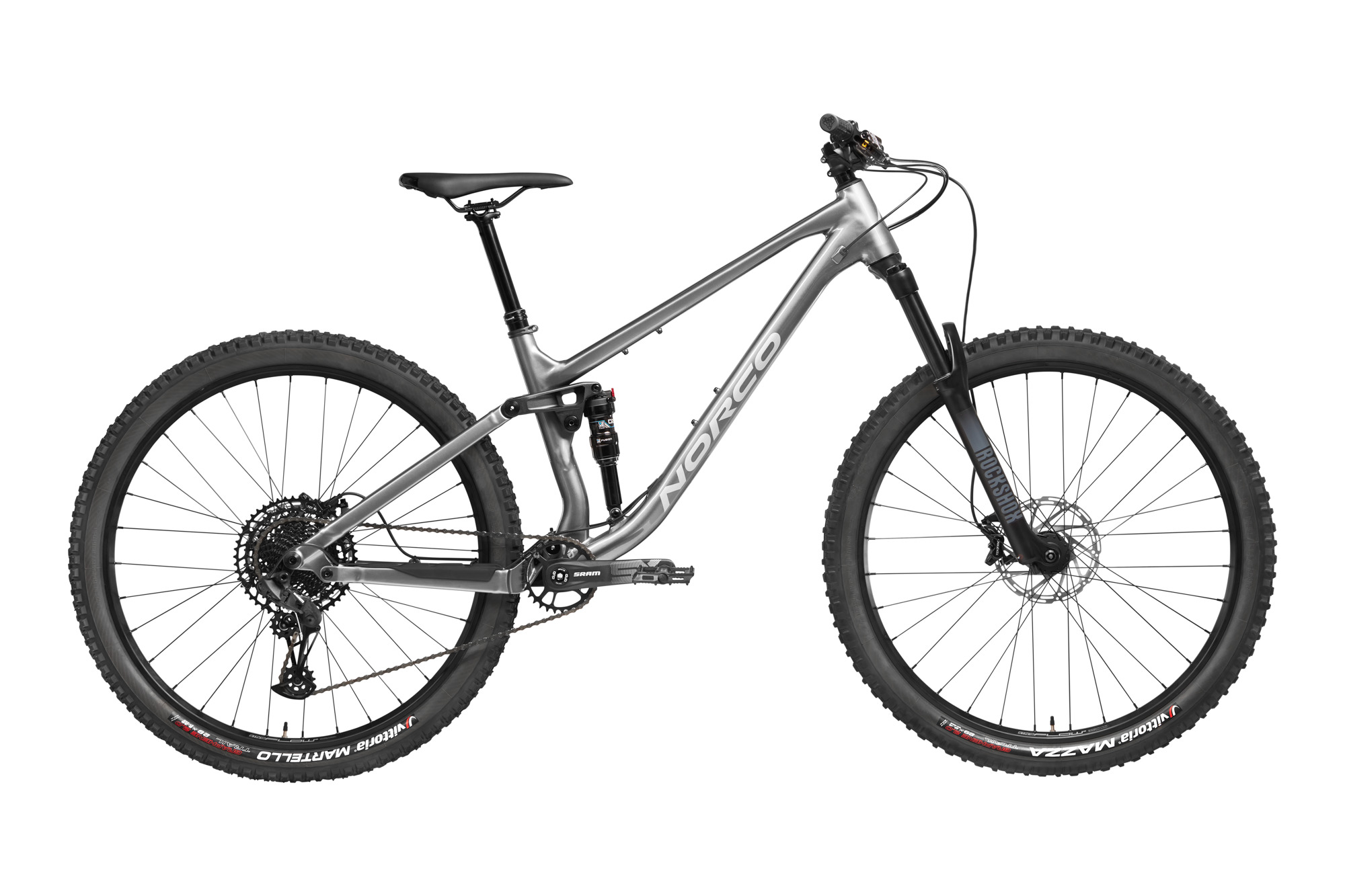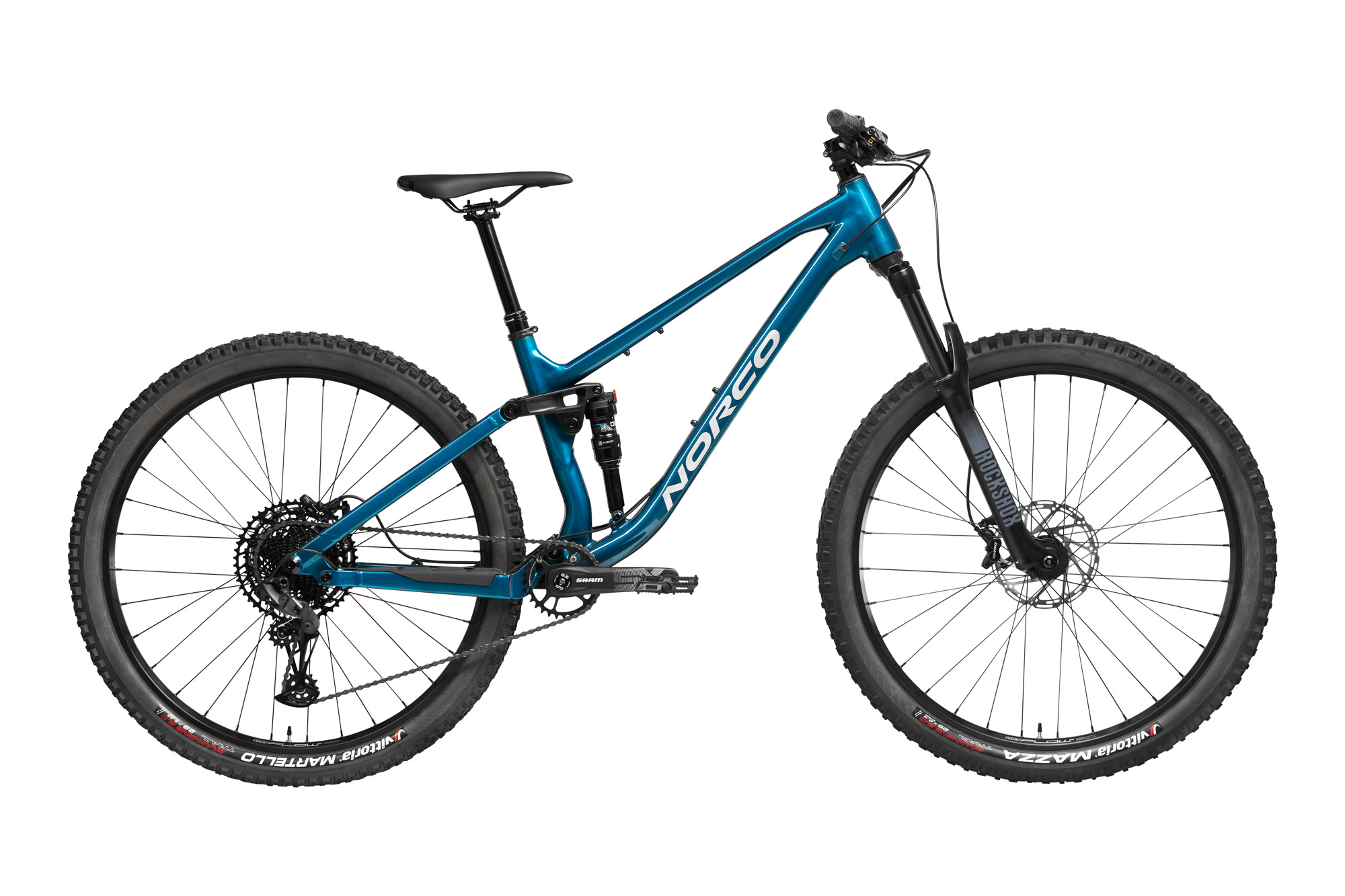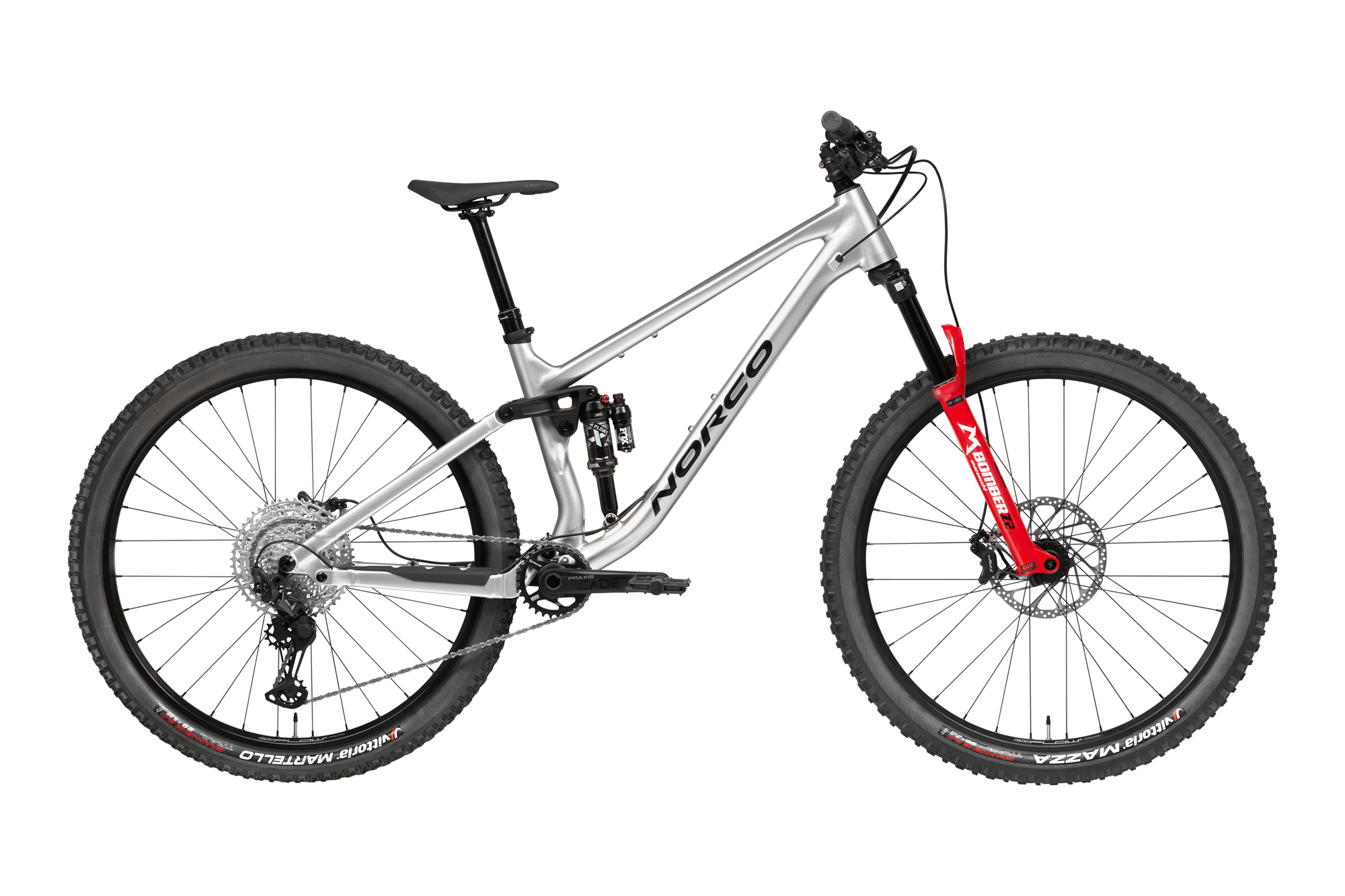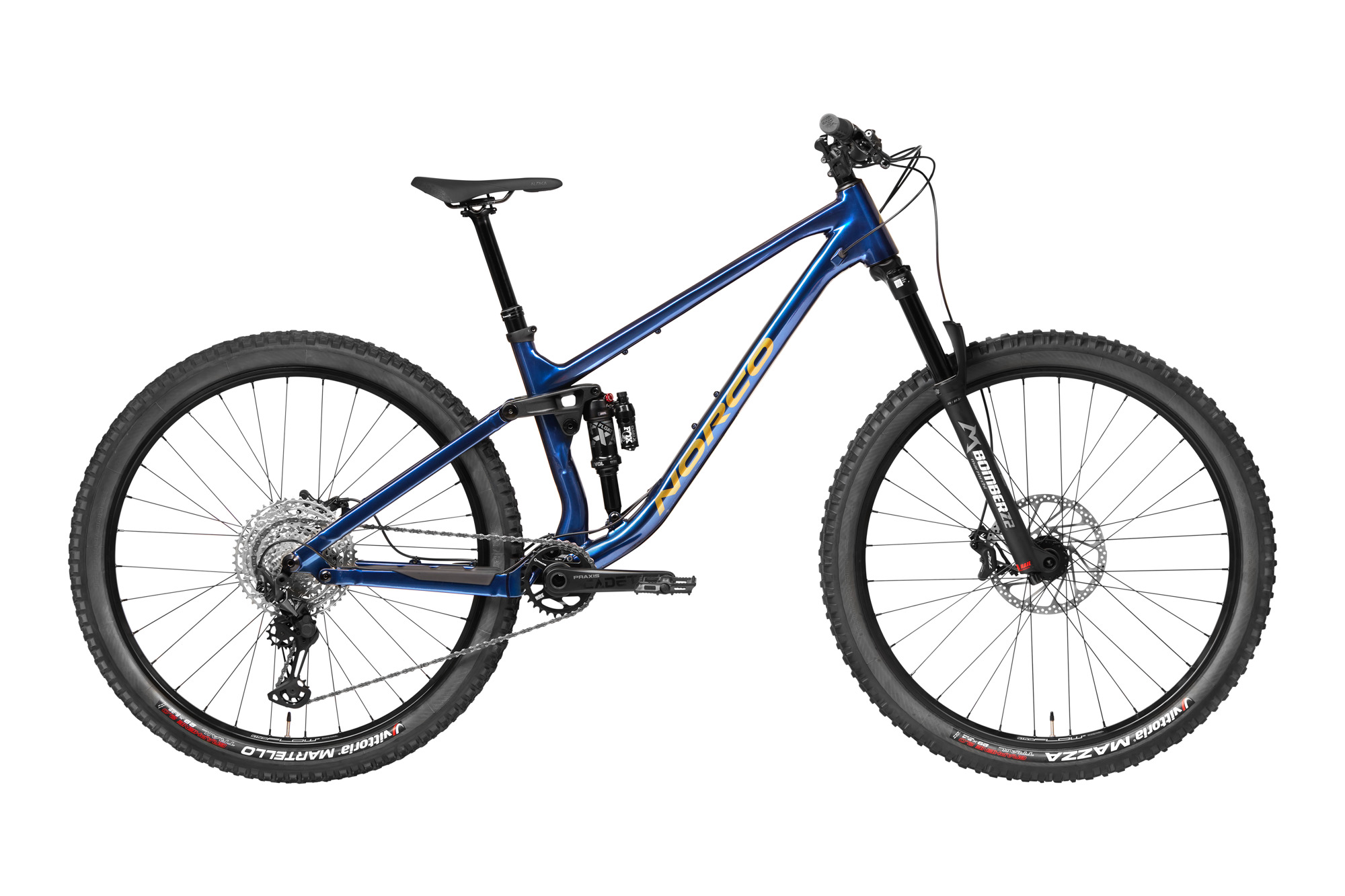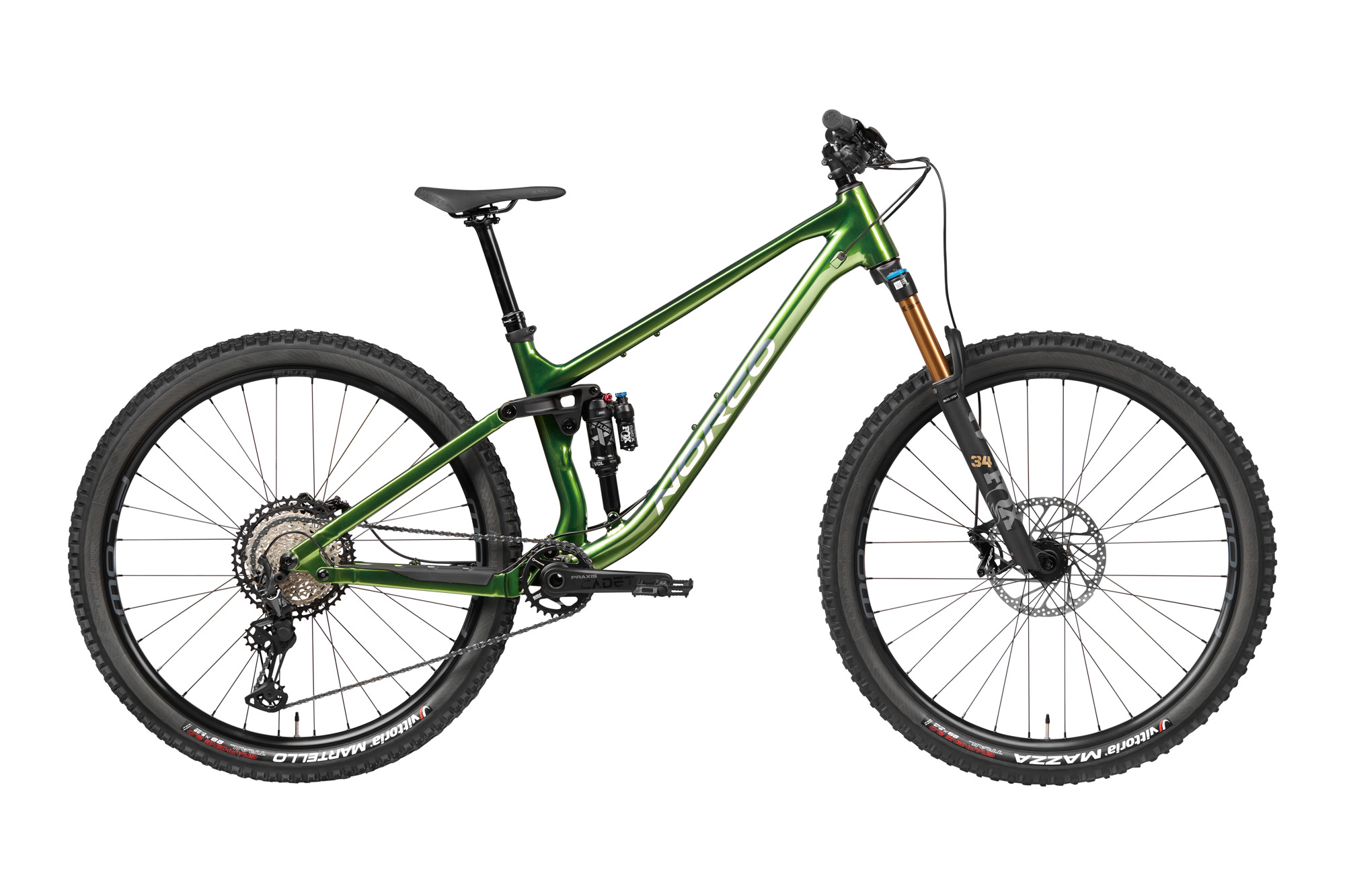 Some Questions / Things We're Curious About
(1) The new Fluid FS looks like an extremely well-rounded, versatile Trail bike at a good price, but does that hold true on trail?
(2) Is the Fluid FS going to be a bike mostly suited for beginners and intermediates, or is it a viable option for more aggressive expert riders on a budget, too?
Bottom Line (For Now)
The new Norco Fluid FS is meant to be an affordable all-rounder Trail bike that can do a lot of things reasonably well without breaking the bank on a super high-end build spec, and on paper, it looks like Norco is really on to something. We're hoping to be able to get a Fluid FS in for review soon, so stay tuned for more to come.