Boot: 2022-2023 Head Raptor WCR 140S
Stated Flex: 140-150
Available Sizes: Mondo 22.0-30.5
Stated Last (size 26.5): 96 mm
Stated Forward Lean: 9° / 16°
Ramp Angle: 4°
Size Tested: 26.5
Stated Boot Sole Length (size 26.5): 304 mm
Blister's Measured Weight (size 26.5):
Shells, no Liners (left & right): 1849 & 1852 g

Liners, no Footbeds: 507 g & 511 g

Shells + Liners = 2356 & 2363 g

Stock Insoles: 27 & 27 g
Buckles: 4 micro-adjustable "Spineflex" alloy racing buckles
Power Strap: 50 mm "double power booster" velcro strap
Shell Material:
Cuff: PU

Lower Shell / Shoe: PU
Liner: WCR Pro "LiquidFit"
Soles: Solid non-removable Alpine (ISO 5355) (replaceable Vibram soles sold separately; require sole routing)
Binding Compatibility: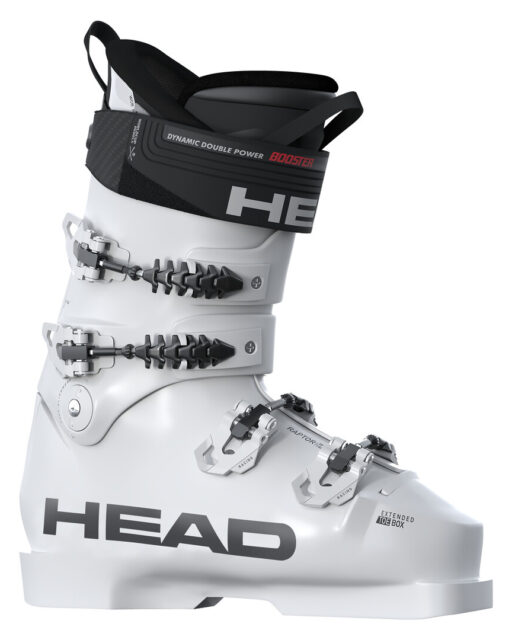 [Editor's Note: In the interest of getting you information sooner on some of the products we're reviewing, we're posting here some of our measured specs and manufacturer details, and will update in the future. Take a look, and let us know in the Comments Section below what questions you'd like us to answer.]
Intro
The Head Raptor WCR 140S is part of a subgenre of ski boots built for high-performance freeskiing and racing. Sometimes referred to as "recreational race" boots, the WCR 140S and others are typically slightly tweaked from true racing boots to be more comfortable, especially out of the box (i.e., before substantial bootfitting changes). The motivation in building these rec race boots is to provide expert skiers, many of whom often raced in the past and became used to the unique traits of a race boot, an option for daily resort skiing that offers the comfort that is lacking in a true race boot with more precision and capability than most "all-mountain" resort boots can offer.
Though more comfortable than true race boots, rec race boots are generally not as forgiving on the feet in comparison to more typical all-mountain boots, due to their typically lower-volume lasts, thinner liners, stiff flexes, and snow-feel-focused boot boards. Most often we see them worn by groomer enthusiasts and elite-level ski instructors, but there are definitely folks (including a few of our reviewers) who happily use them on and off piste.
We found the previous version of the Raptor WCR 140S, the Raptor 140 RS, to be a beautifully progressive and precise boot with excellent suspension, while also maintaining a lot of snow feel. This new version features subtly updated shoe-cuff geometry, a tweaked spine shape meant to be more forgiving, new polyurethane that reportedly rebounds less, and a longer toe box. All of these changes were reportedly made to better suit the dynamic techniques required by slalom and GS courses, and consequently to better serve the adaptability required by non-racing "freeskiers."
What Head Says About the Raptor WCR 140S
"HEAD's innovative use of new thermoplastic means that the Raptor WCR 140S has a new level of absorption capabilities. With a 96-mm last, a deep heel pocket and long toe box for toe articulation, this boot allows skiers to remain more centered. Along with a FIS approved sole, the boot features Flex Performance tuning and Rear support tuning, with an adjustable flex of 150 to 140. The WCR Pro liner is customizable thanks to Liquid Fit, an adjustable tongue, and a double power booster Velcro strap. Four micro-adjustable low-profile Spineflex buckles deliver optimum, pinch-free foot wrap for an athletic fit and responsive feel."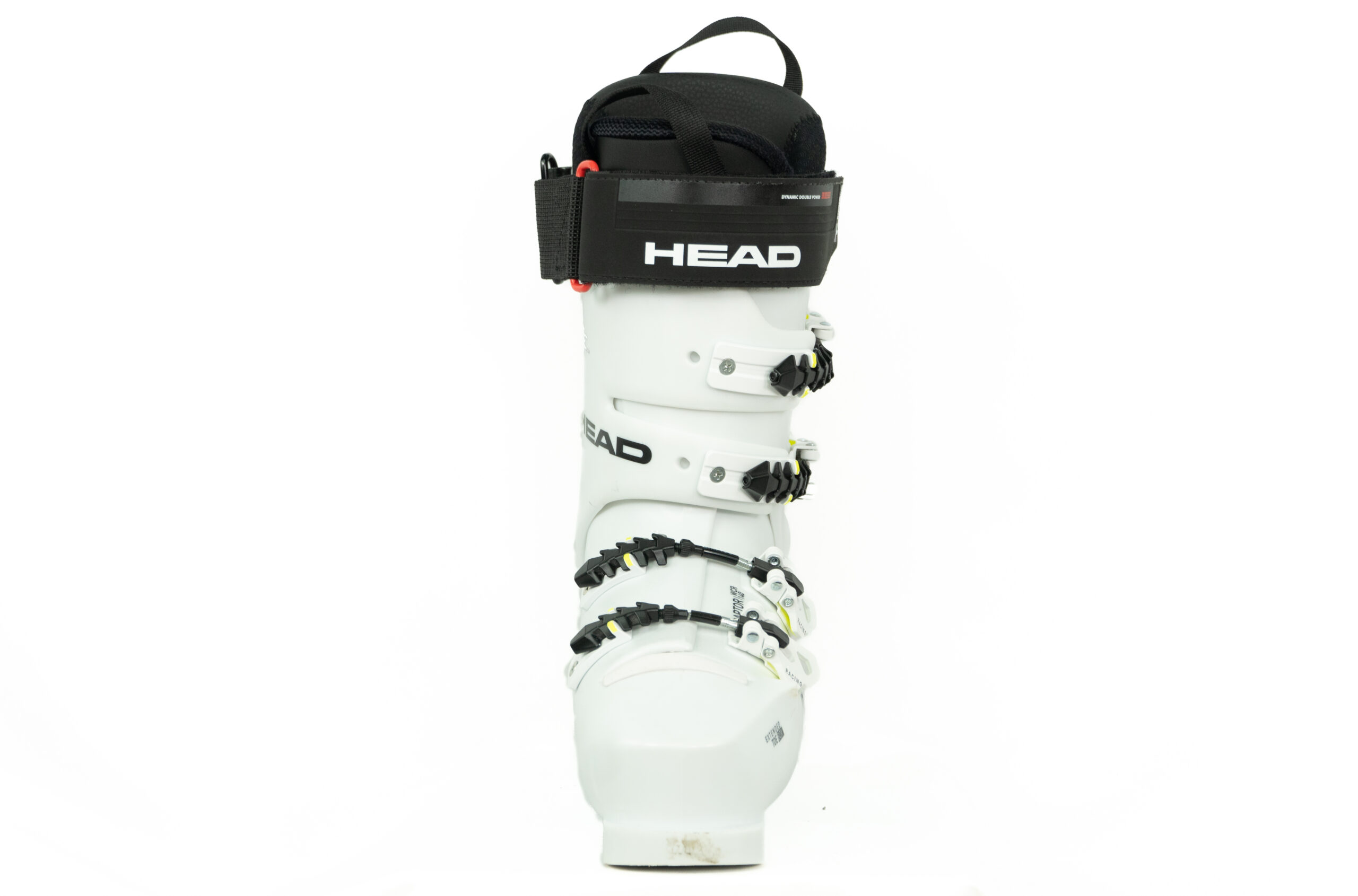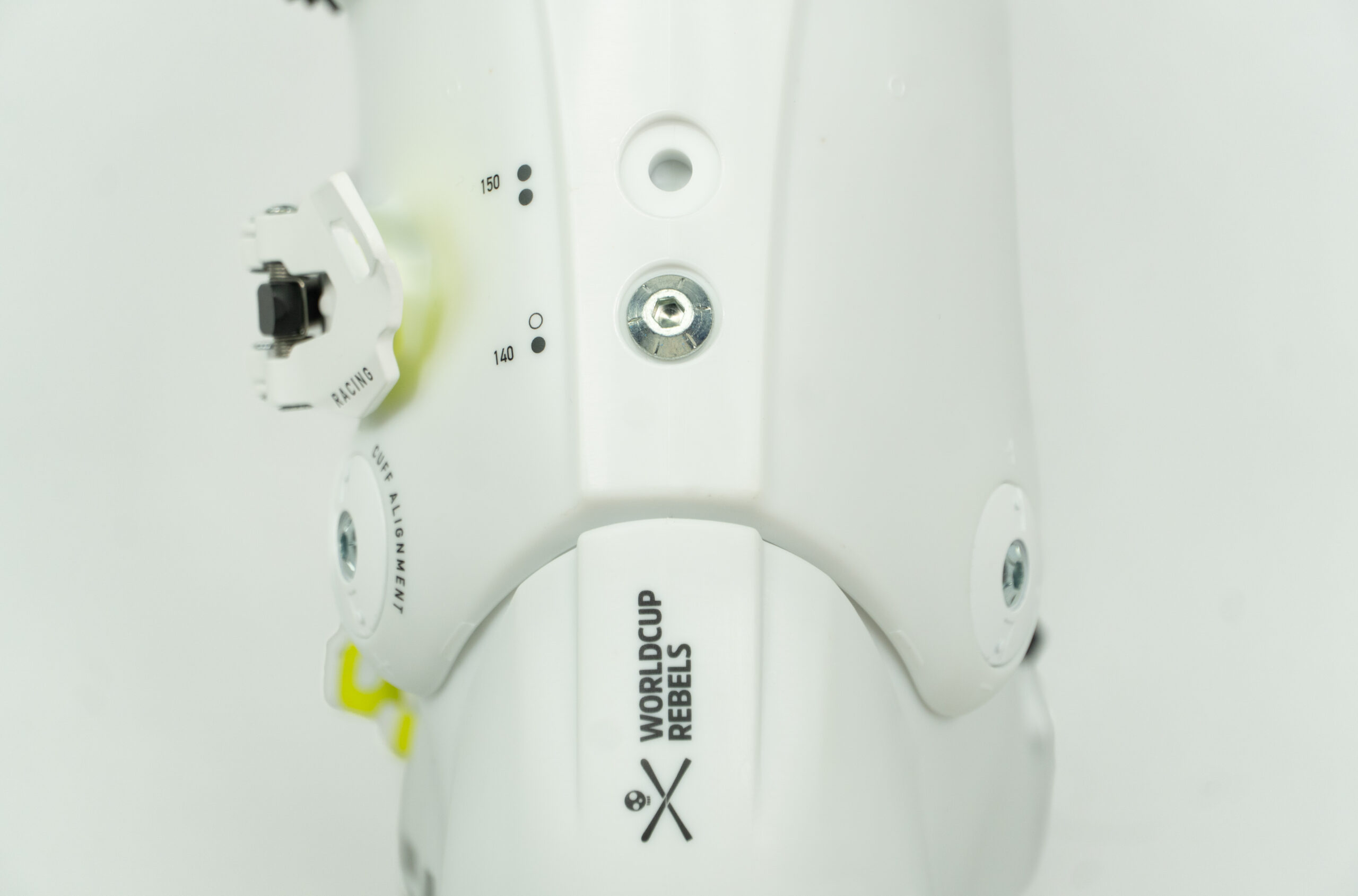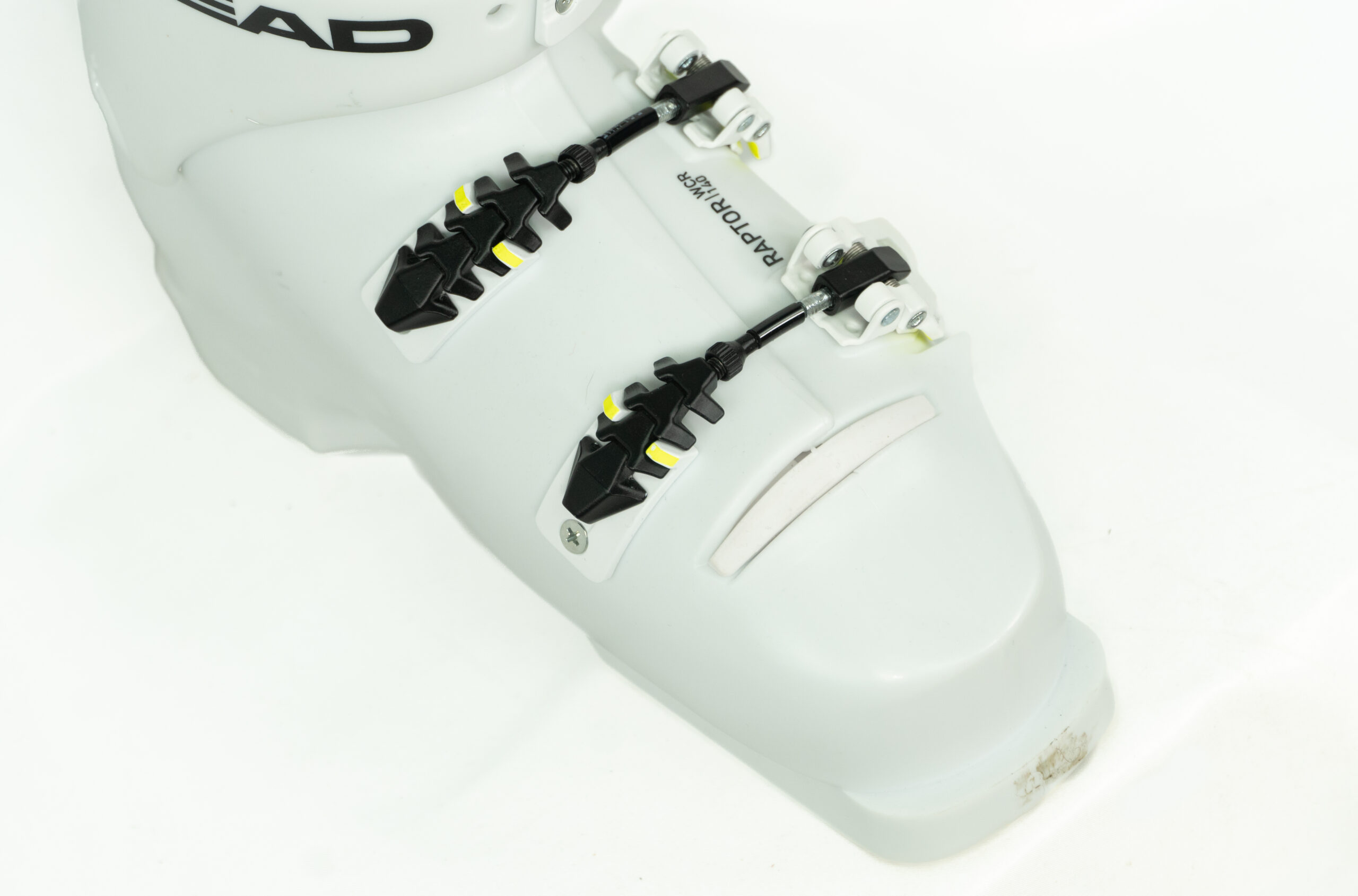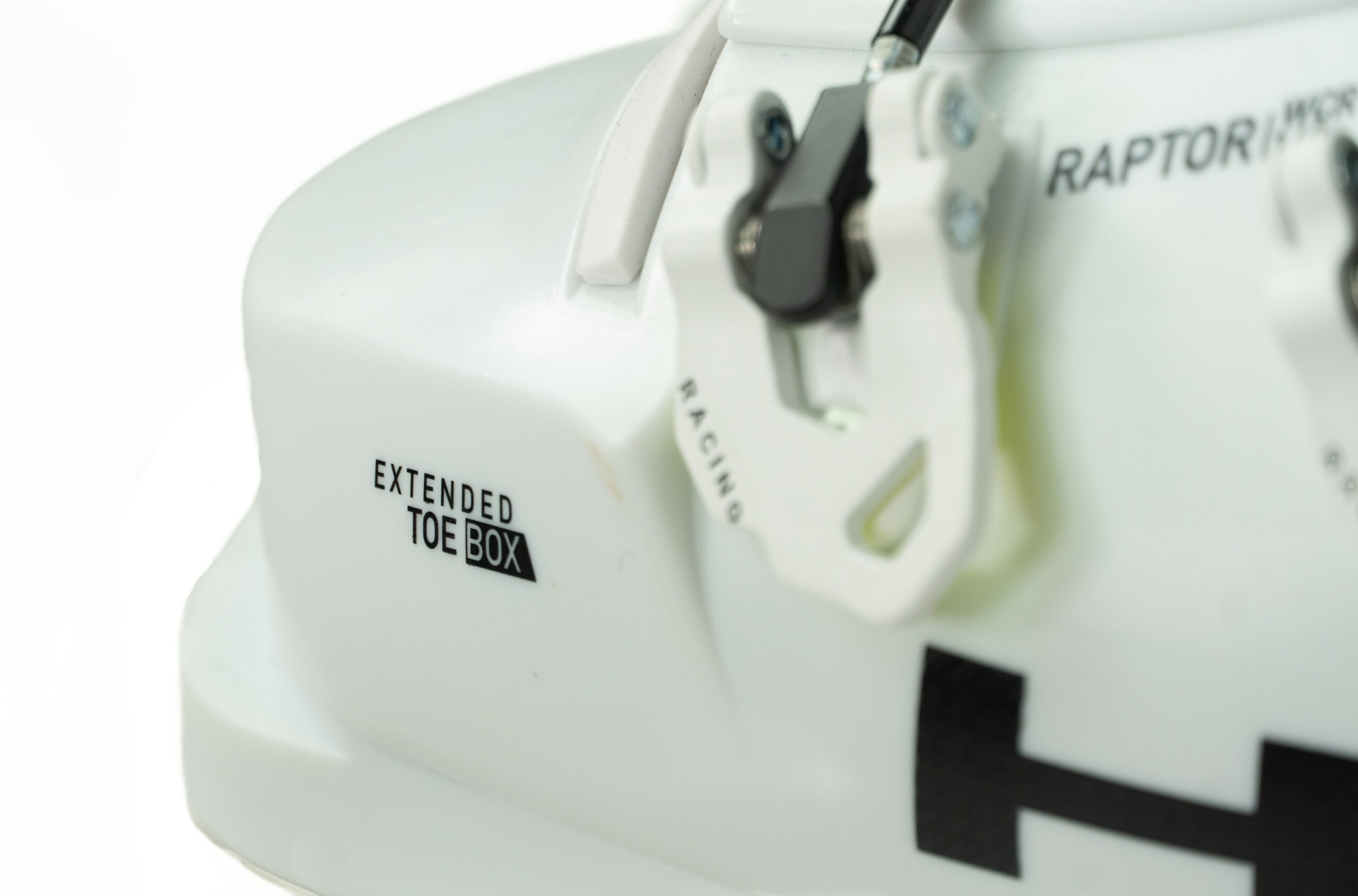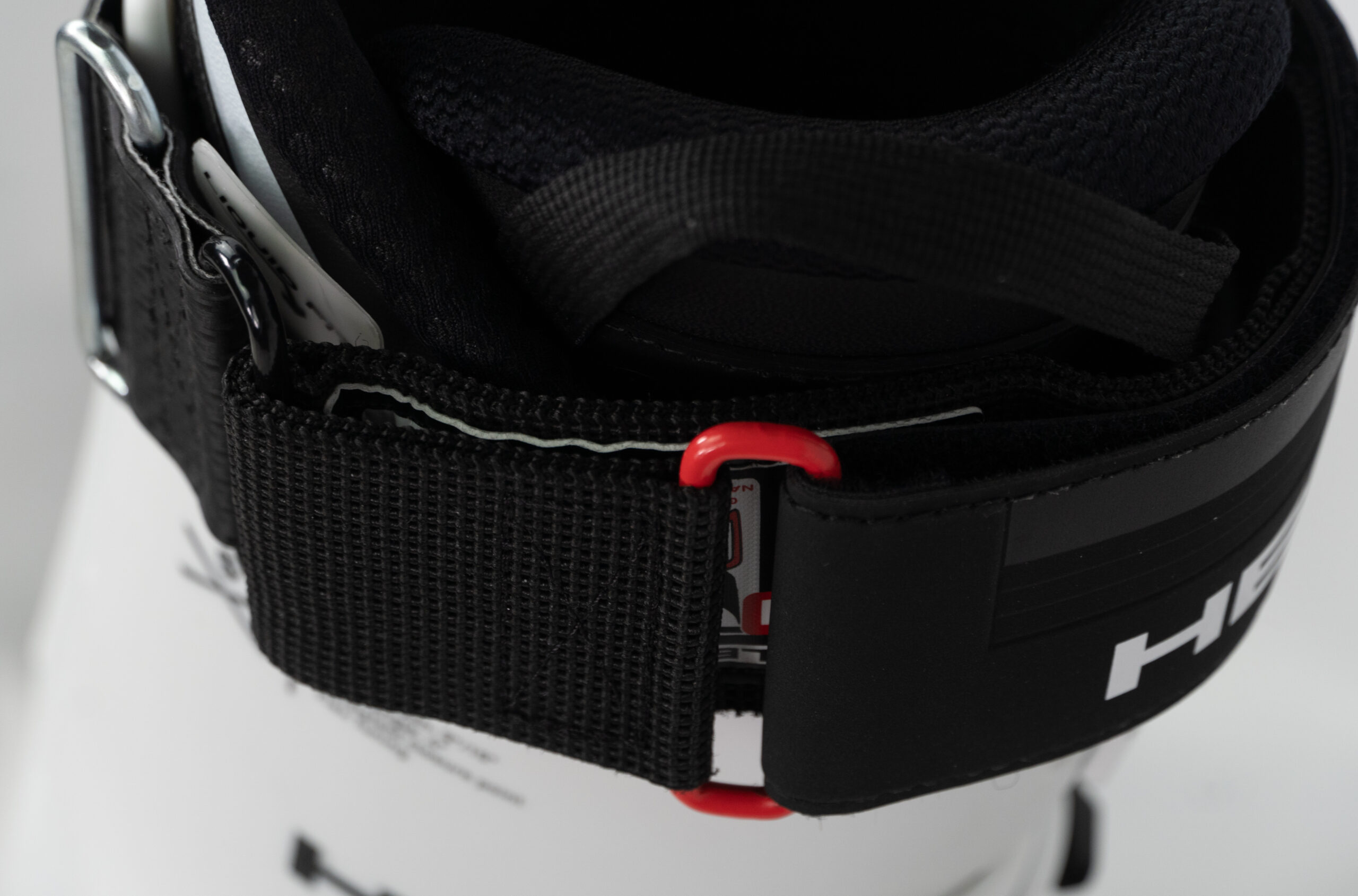 The Raptor Series
Head's Raptor boots are built for alpine racing, but as we see with the WCR 140S, some models are designed with freesking (i.e., not racing) in mind as well. The Raptor WCR boots with a single number in their name (WCR 1 through WCR 6) are all 93mm-lasted "plug" boots, with adjustable flex ratings ranging from 170 to 100, and include specific models for juniors or people who prefer shorter cuff heights (the SC models).
The other Raptor models are wider-lasted and have thinner plastic walls. These include the 140S and 140 Pro (which differ only in color) and the women-specific 115 W and 95 W; those two women-specific models have different liners and replaceable sole options, including GripWalk compatibility. Below is the rundown of the entire Raptor series, organized from softest to stiffest (lasts are reported for Mondo size 26.5):
Raptor WCR 6 SC: 80-90 flex, 93 mm last

Raptor WCR 5 SC: 100-110 flex, 93 mm last

Raptor WCR 4: 120-130 flex, 93 mm last

Raptor WCR 3: 140-150 flex, 93 mm last

Raptor WCR 140S: 140-150 flex, 96 mm last

Raptor WCR 140S Pro: 140-150 flex, 96 mm last

Raptor WCR 2: 150-160 flex, 93 mm last

Raptor WCR 1: 160-170 flex, 93 mm last
Women-Specific Raptor:
Raptor WCR 95 W: 95-105 flex, 96 mm last

Raptor WCR 115 W: 115-125 flex, 96 mm last
Weight & Comparisons
As a recreational race boot, the Raptor WCR 140S weighs on the heavier side of the spectrum of ski boots offered today. The prevailing trend in current alpine ski boots is to be lightweight, but you'll find no mention of that in Head's description of any of the Raptors. Here, the priorities are suspension / damping and support in forward, aft, and lateral directions. While it's nearly negligible, the 22/23 Raptor WCR 140S is lighter than its predecessor by just under 100 g.
Here are a number of our measured weights for some comparable boots. For our measured weights, we list the weights of each shell + the weights of each liner, then the total weight of the shells + liners.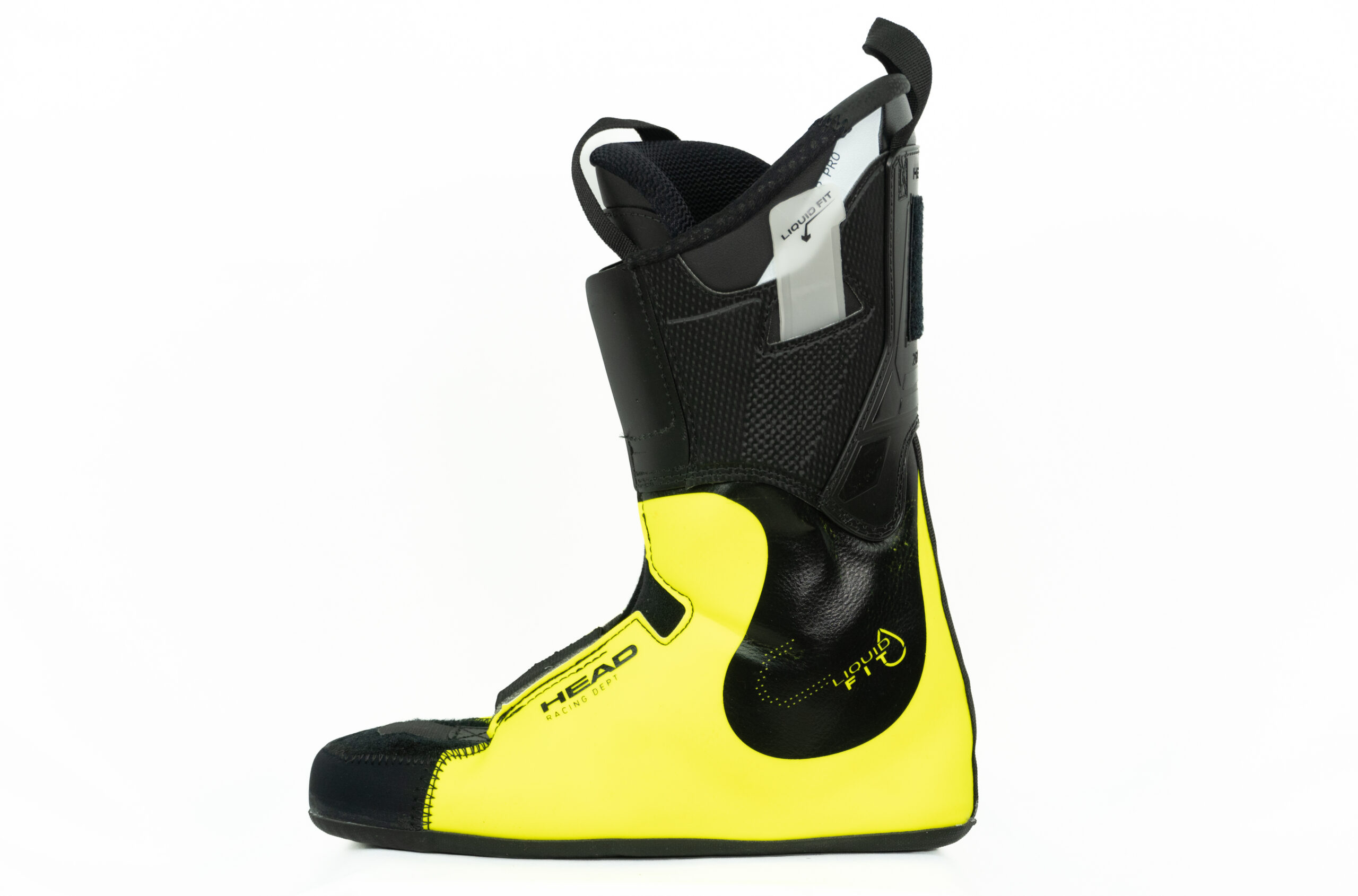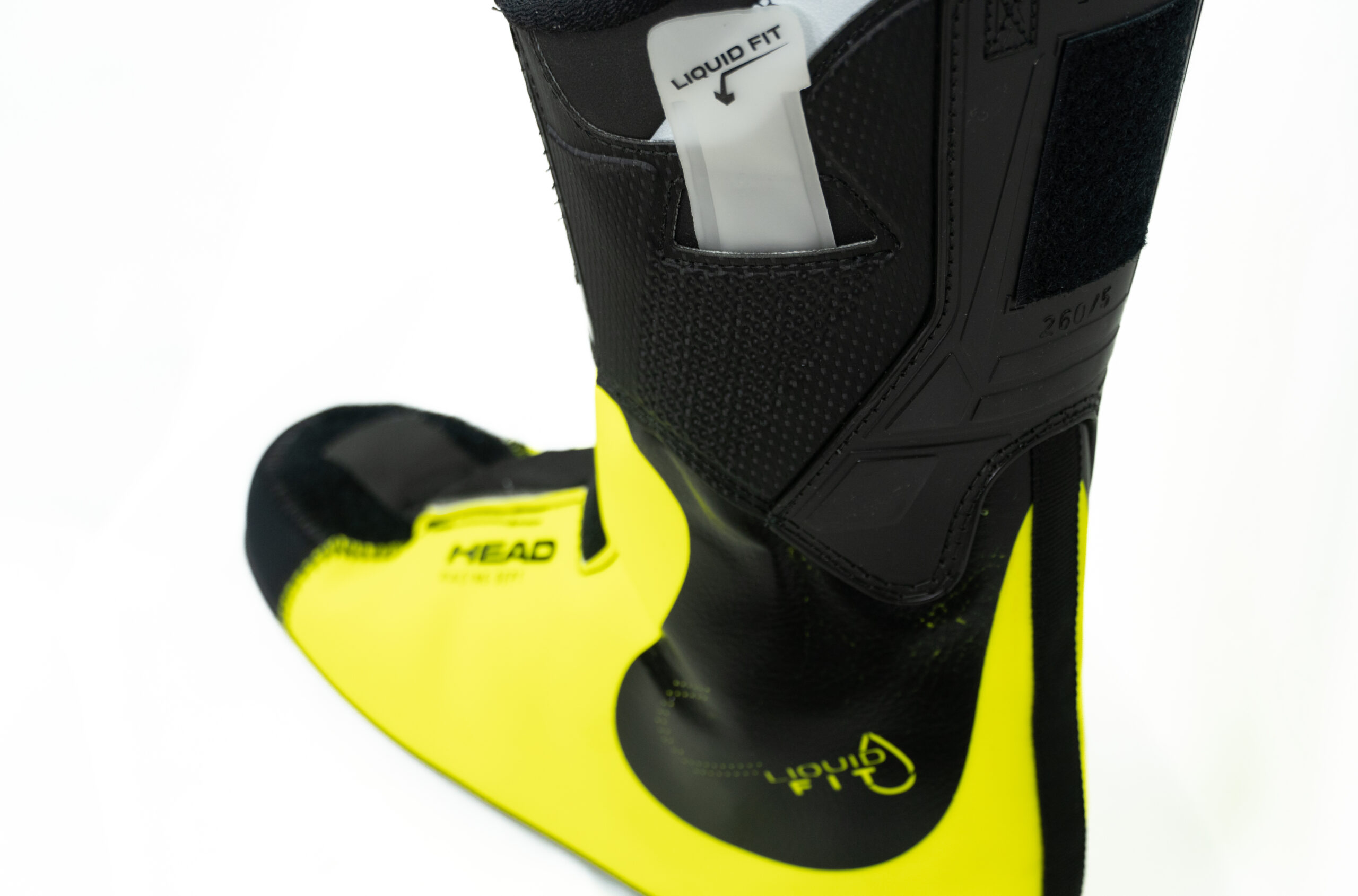 Things We're Curious About
(1) In terms of fit, to what degree do the new Raptor's extended toe box and customizable LiquidFit liner open it up to a wider range of skiers, relative to the previous version?
(2) Some of our reviewers really enjoyed using the previous Raptor 140 RS as a daily all-mountain boot, but the geometry, shape of the spine, longer toe box, and new polyurethane plastic were all updated in this newest version to make it more forgiving, so how does the new model compare as a true all-mountain boot?
(3) Finally, how does this racing-inspired boot compare to its latest competitors in both the rec-race and more general all-mountain categories?
Stay Tuned
We spent time in the Raptor WCR 140S this past season and will have more to say about it in our upcoming 22/23 Winter Buyer's Guide. Once the snow starts flying again and we're able to do some more A/B testing against other boots, we'll have more to say here. Until then, let us know of any questions or thoughts you have about this boot in the comments section below.