Boot: 2022-2023 Lange RS 130 LV
Stated Flex: 130
Available Sizes: 22.5-30.5
Stated Last (size 26.5): 97 mm
Stated Forward Lean: 12°
Size Tested: 26.5
Stated Boot Sole Length (size 26.5): 306 mm
Blister's Measured Weight (size 26.5):
Shells, no Liners (left & right): 1634 & 1634 g

Liners, no Footbeds: 489.5 g & 480.5 g

Shells + Liners = 2123 & 2115 g

Stock Insoles: 48 & 48 g

Removable Spoilers: 54.5 & 54.5 g
Buckles: ALU Race Articulating, micro-adjustable
Power Strap: 50 mm Cam Lock
Shell Material:
Cuff:

Polyether Dual Core

Lower Shell / Shoe:

Polyether Dual Core
Liner: Dual 3D WC Liner
Soles: Plastic, non removable sole, ISO 5355
Binding Compatibility: MNC or Alpine Norm stamped bindings
[Editor's Note: In the interest of getting you information sooner on some of the products we're reviewing, we're posting here some of our measured specs and manufacturer details, and will update in the future. Take a look, and let us know in the Comments Section below what questions you'd like us to answer.]
Intro
Lange's longstanding RS Series is built for someone who is looking for low-volume, top-end performance, but in a more easily accessible, day-to-day fit (as opposed to the lower-volume "RS World Cup" series). Cast in the same molds as the RX series but with a solid sole, WC-oriented liners, and (in some instances) a harder boot board, the RS series is great for someone looking to maximize performance without having to deal with the fit and comfort challenges of a "plug" racing boot.
While the RS 130 has remained mostly unchanged over the last several years, the most notable change was the advent of Lange's Dual Core construction in the 2017-2018 season. Dual Core is reportedly the first mono-injected ski boot construction that uses two durometers (i.e., hardnesses) of plastic simultaneously injected into the same mold. This is meant to create a more reactive and dynamic feel from the ski boot, because zones that need to be harder for power, energy transmission, and support are able to maintain this stiffness, and other zones that benefit from a softer, more comfortable plastic are able to cater to comfort in the key fit zones, such as over the instep.
The RS 130 is built with Lange's Polyether Dual Core and Dual 3D WC Liner. The Dual 3D WC liner is pre-shaped to match the inner shell as well as the anatomical shape of the foot. While the liner is fully heat moldable, the shell is best modified through traditional methods of stretching and grinding.
For someone looking for an all-mountain boot with the option of removable and replaceable soles, the Lange RX 130 L.V. (also available in a ~100 mm last) would be the better choice, though the liner difference between the RX & RS has the potential to change the fit.
In addition to the RS, Lange offers the RS Short Cuff, which has the same features and construction but is built with a shorter cuff to accommodate skiers of a shorter build. There are also the RS Wide models, which are built to a ~100 mm last.
The big change for the 22/23 RS and RS World Cup series of boots, relative to the 21/22 models, is a switch from Lange's iconic light blue color, to a darker "midnight blue."
For more information on the entire Lange ski boot lineup, please refer to our Deep Dive: Lange Ski Boots Brand Lineup.
What Lange Says about the RS 130 LV:
"Power and Precision. The new RS 130 LV is the result of our deep understanding foot mechanics, fit, and ski boot behavior. Featuring our new, race-developed Dual Core construction, RS supplies incredible energy and flex control, becoming a natural extension of your body for total control through the turn. The anatomic shell design integrates perfectly with our Dual 3D World Cup Race liner, delivering unparalleled comfort, precision, and power transmission. Be One with your boots, Be One with your goal."
The RS Series:
RS 130: $900

RS 130 Wide (~100mm last): $900

RS 120: $750

RS 110: $650

RS 110 Wide (~100mm last): $650
RS Short Cuff:
RS 120 Short Cuff: $750

RS 110 Short Cuff: $650

RS 110 Short Cuff Wide (~100mm last): $650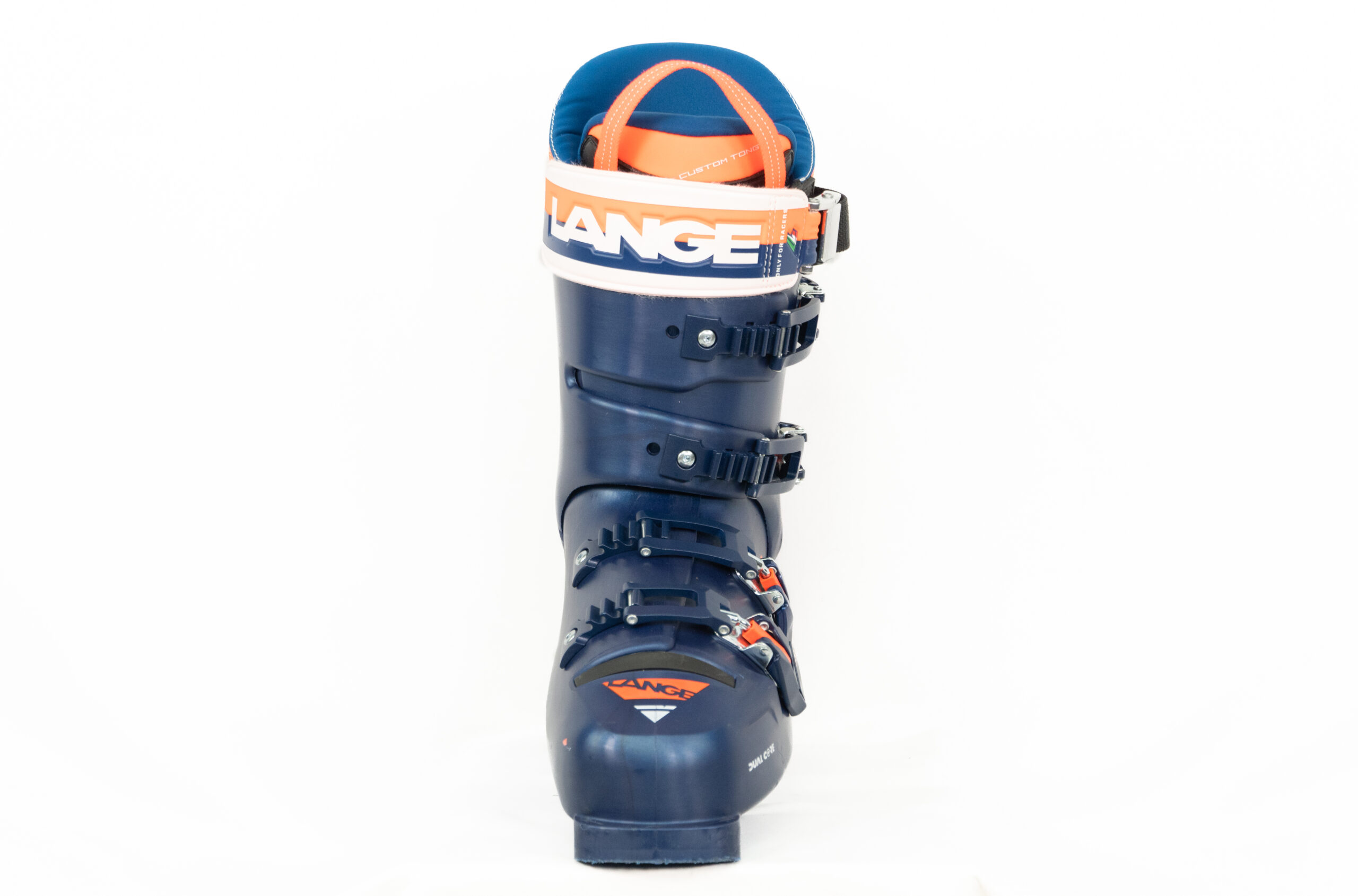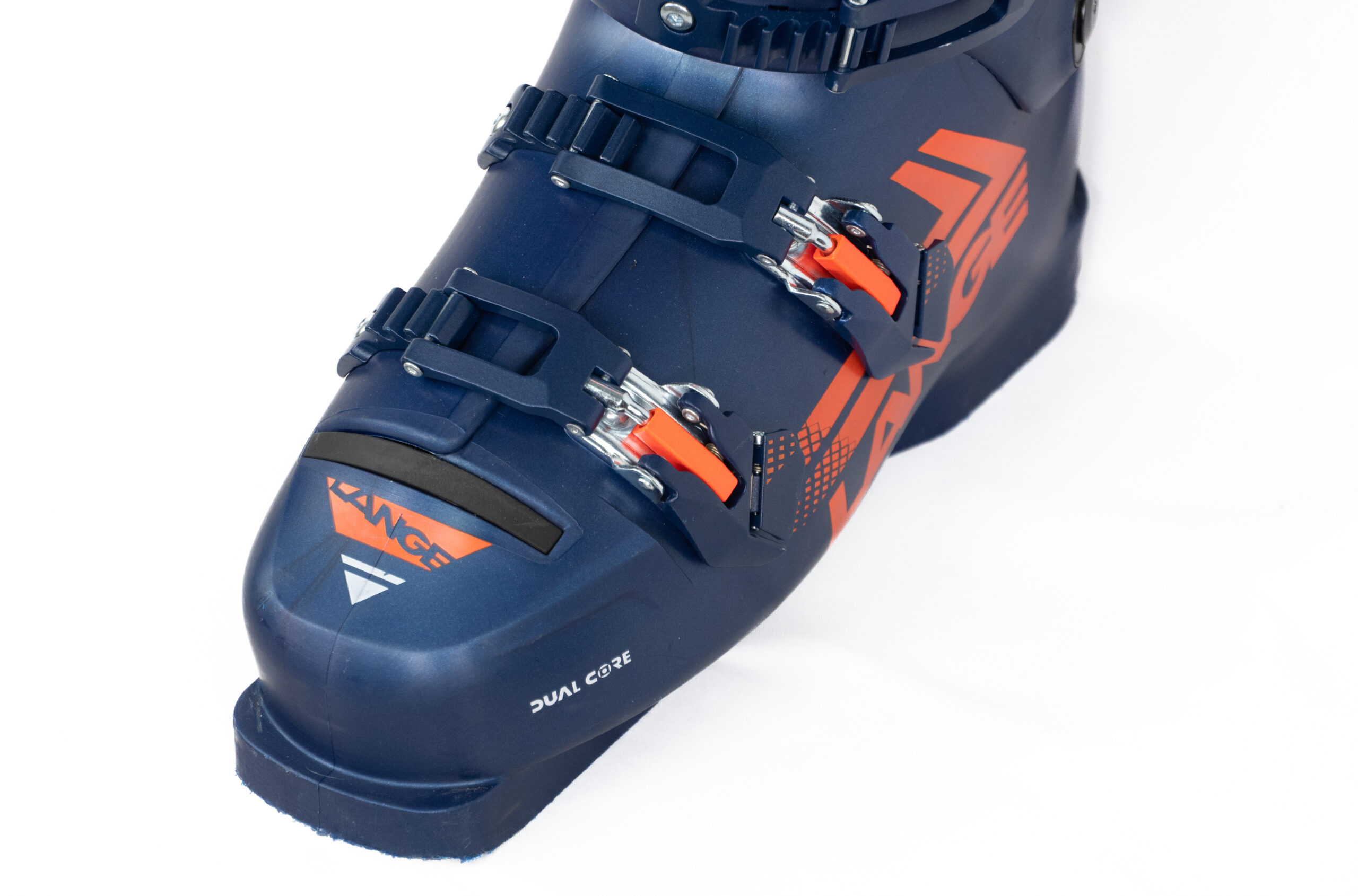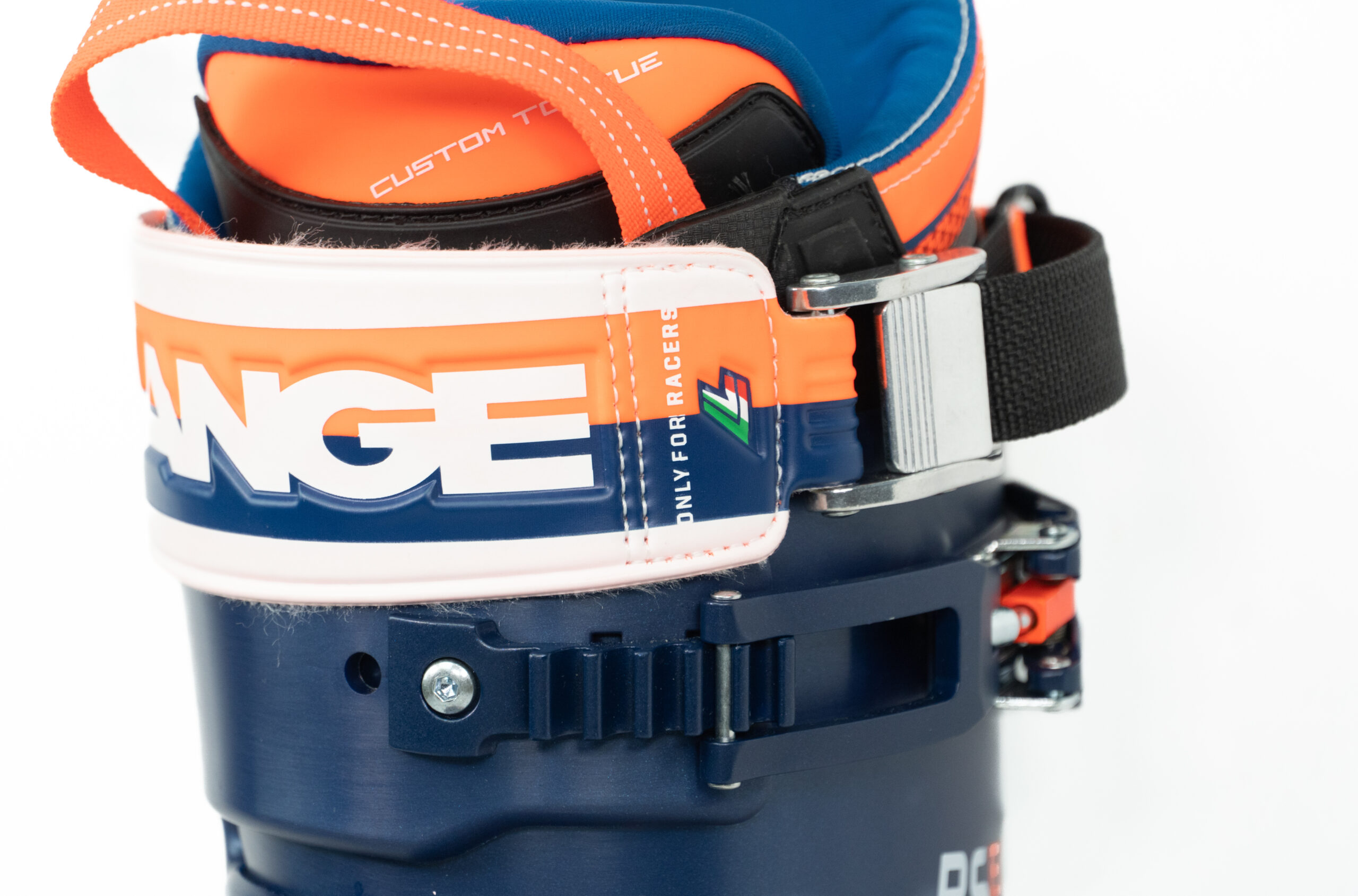 Weight & Comparisons
The Lange RS 130 is on the heavier end of 130-flex alpine boots, but pretty comparable to other 130-140 flex alpine boots that are primarily designed with downhill performance in mind (and typically made with polyether shells), rather than minimizing weight. The RS 130 is slightly lighter than some "recreational race" boots, such as the Atomic Redster CS 130 and Head Raptor WCR 140S. The Lange RS 130 LV and RX 130 LV are almost identical when it comes to weight, with a difference of less than 20 g.
For reference, here are a number of our measured weights for some comparable boots. For our measured weights, we list the weights of each shell + the weights of each liner, then the total weights of the shells + liners.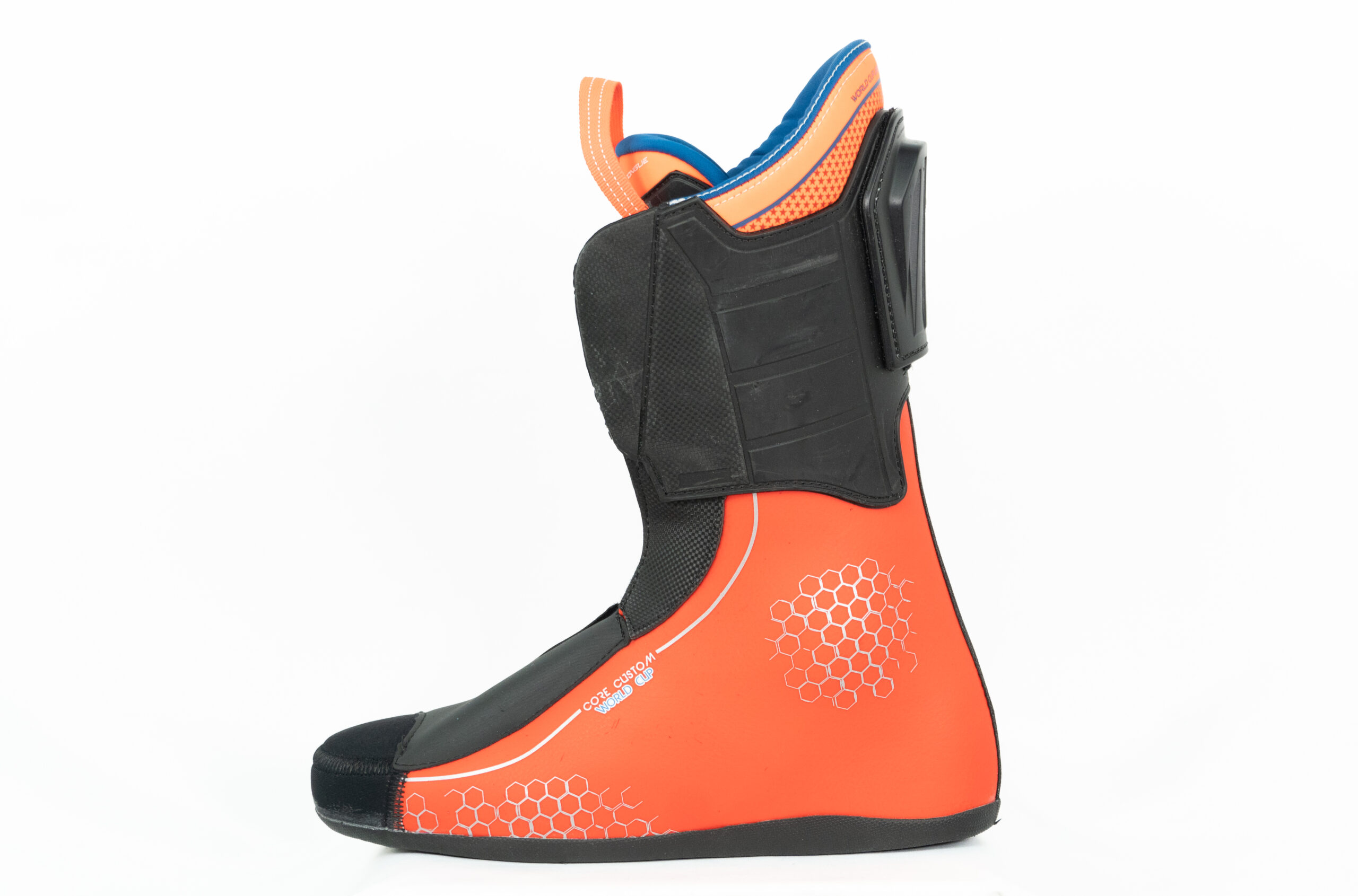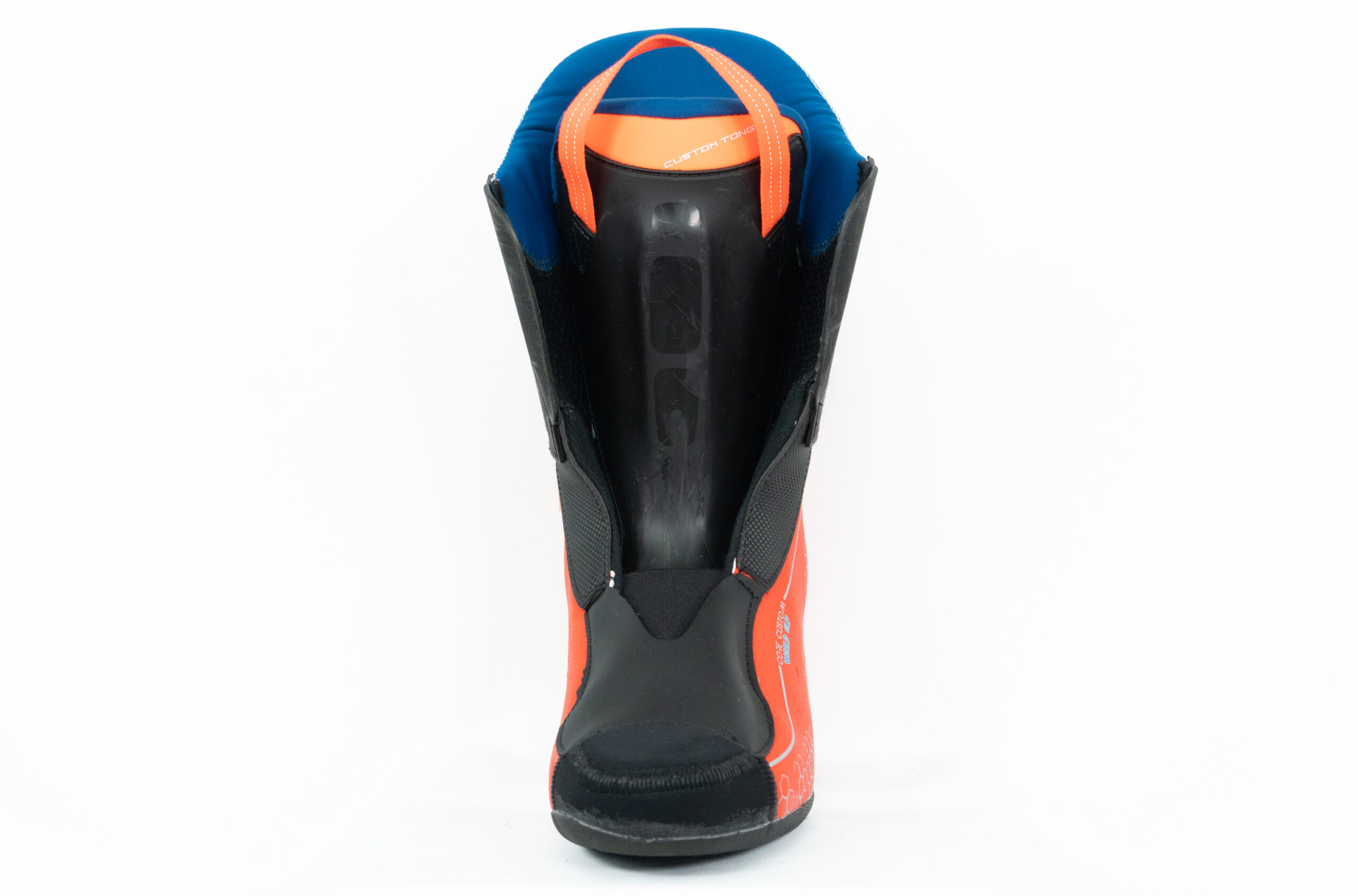 Things We're Curious About
The most intriguing aspect of the Lange RS is just how similar it is — at least on paper — to the Lange RX 130. We've got both in for testing and look forward to really deciphering the fit and performance differences.
Lange's own models aside, we're eager to put it up against several other race-inspired boots in the category, including the Head Raptor WCR 140S and Atomic Redster CS 130, as well as the lighter, newer all-mountain boots on the market.
Stay Tuned
Stay tuned for a Flash Review on the Lange RS 130 for our initial on-snow impressions. Become a Blister member now to check out all of our Flash Reviews, plus get exclusive deals and discounts on skis, and personalized gear recommendations from us.