Boot: 2022-2023 Atomic Hawx Ultra 130 S GW
Stated Flex: 130
Available Sizes: 24.5-30.5
Stated Last (size 26.5): 98 mm
Stated Forward Lean: 15° (adjustable to 13° or 17°)
Size Tested: 26.5
Stated Boot Sole Length (size 26.5): 300 mm
Blister's Measured Weight (size 26.5):
Shells, no Liners: L: 1375 & R: 1376 g
Liners, no Footbeds: L: 409.5 & R: 412.5 g
Shells + Liners = L: 1785 & R: 1789 g
Stock Insoles: 19.5 & 19.5 g

Removable Spoilers: 41 & 41 g
Buckles: 6000-Series Aluminum with micro-adjustment
Power Strap: 50 mm Quick Release Cam Strap
Shell Material:
Cuff:

True-Flex Polyurethane (heat-moldable with Memory Fit)

Lower Shell / Shoe:

True-Flex Polyurethane (heat-moldable with Memory Fit)
Liner: Mimic Platinum Liner with 3M™ Thinsulate™
Soles: Replaceable, GripWalk Norm
Binding Compatibility: GripWalk bindings, MNC bindings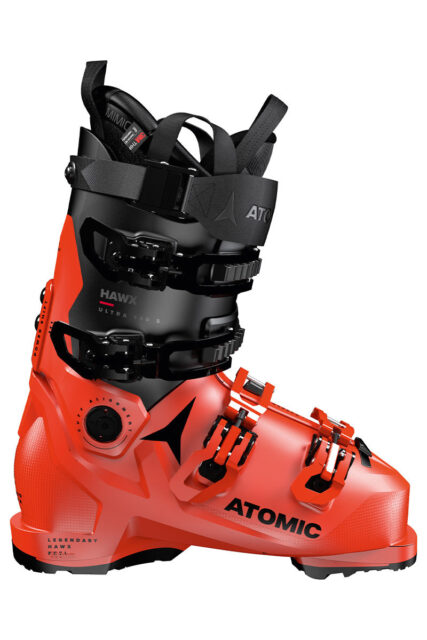 [Editor's Note: In the interest of getting you information sooner on some of the products we're reviewing, we're posting here some of our measured specs and manufacturer details, and will update in the future. Take a look, and let us know in the Comments Section below what questions you'd like us to answer.]
Intro
The Hawx Ultra is the ~98mm-last option in Atomic's Hawx line of all-mountain alpine boots. It's gone through a few updates since its introduction in 2017, with the latest 21/22–22/23 version featuring a reinforced lower shell for increased support / stiffness.
The Hawx Ultra stands out among other all-mountain (i.e., non-race) boots due to its truly low-volume fit, as well as its wide potential for customization. In Atomic's Hawx Ultra line of boots, the Hawx Ultra 130 S GW and Hawx Ultra 130 Professional GW are the stiffest options, with the "Professional" version taking the customization up a level via its foam-injection liner and elastic "Professional Dual Strap."
The standard Hawx Ultra 130 S still includes a fully heat-moldable liner and shell via Atomic's "Memory Fit" process, a burly cam strap, adjustable forward lean, and more.
For more information on the entire Atomic ski boot lineup, please refer to our Deep Dive: Atomic Ski Boots Brand Lineup.
What Atomic Says about the Atomic Hawx Ultra 130 S GW:
"A comfortable and extremely powerful alpine ski boot, the top-end Atomic Hawx Ultra 130 S GW offers a low-volume, 98mm fit to deliver Legendary Hawx Feel and performance to expert all-mountain skiers with narrower feet. By using the slimmest profile possible and then reinforcing critical power transfer zones, our Prolite technology creates a supremely lightweight, stable boot for hard charging skiers. Completely customizable, a new Mimic Platinum liner can be uniquely formed to the precise shape of the foot. Add easier than ever step-in / step-out, Power Shift, Cuff Alignment and Cantable GripWalk Pads and this boot offers the ideal combination of snow-feel, power, and comfort in an all-mountain boot."
The Hawx Ultra Series:
Hawx Ultra 130 Professional GW (130-flex): $1,100

Hawx Ultra 130 S GW (130-flex): $900

Hawx Ultra 120 S GW (120-flex): $800

Hawx Ultra 110 S GW (110-flex): $675

Hawx Ultra 100 (100-flex): $550
Women-Specific Hawx Ultra:
Hawx Ultra 115 Professional W GW (115-flex): $975

Hawx Ultra 115 S W GW (115-flex): $725

Hawx Ultra 95 S W GW (95-flex): $480

Hawx Ultra 85 W (85-flex): $425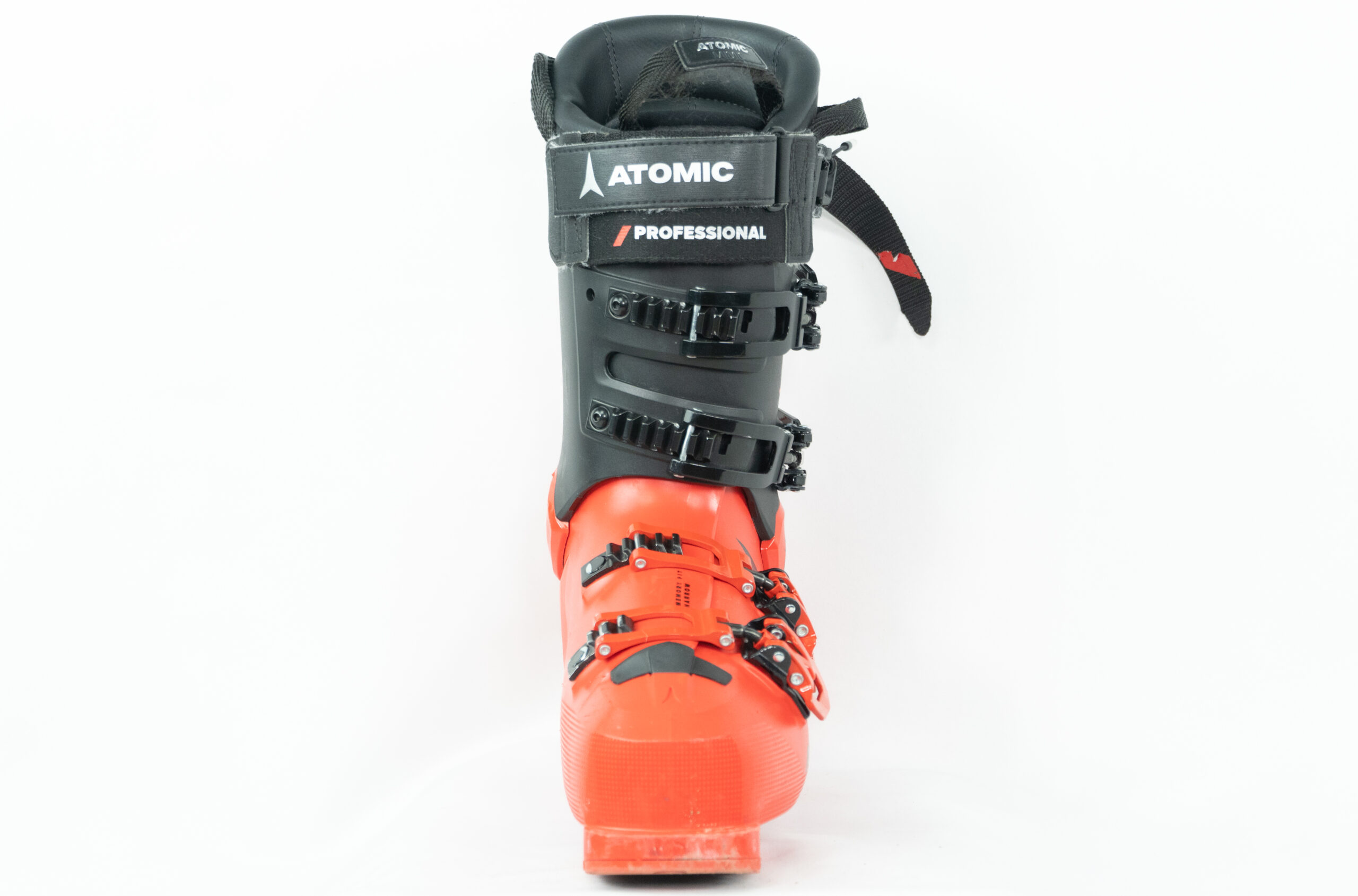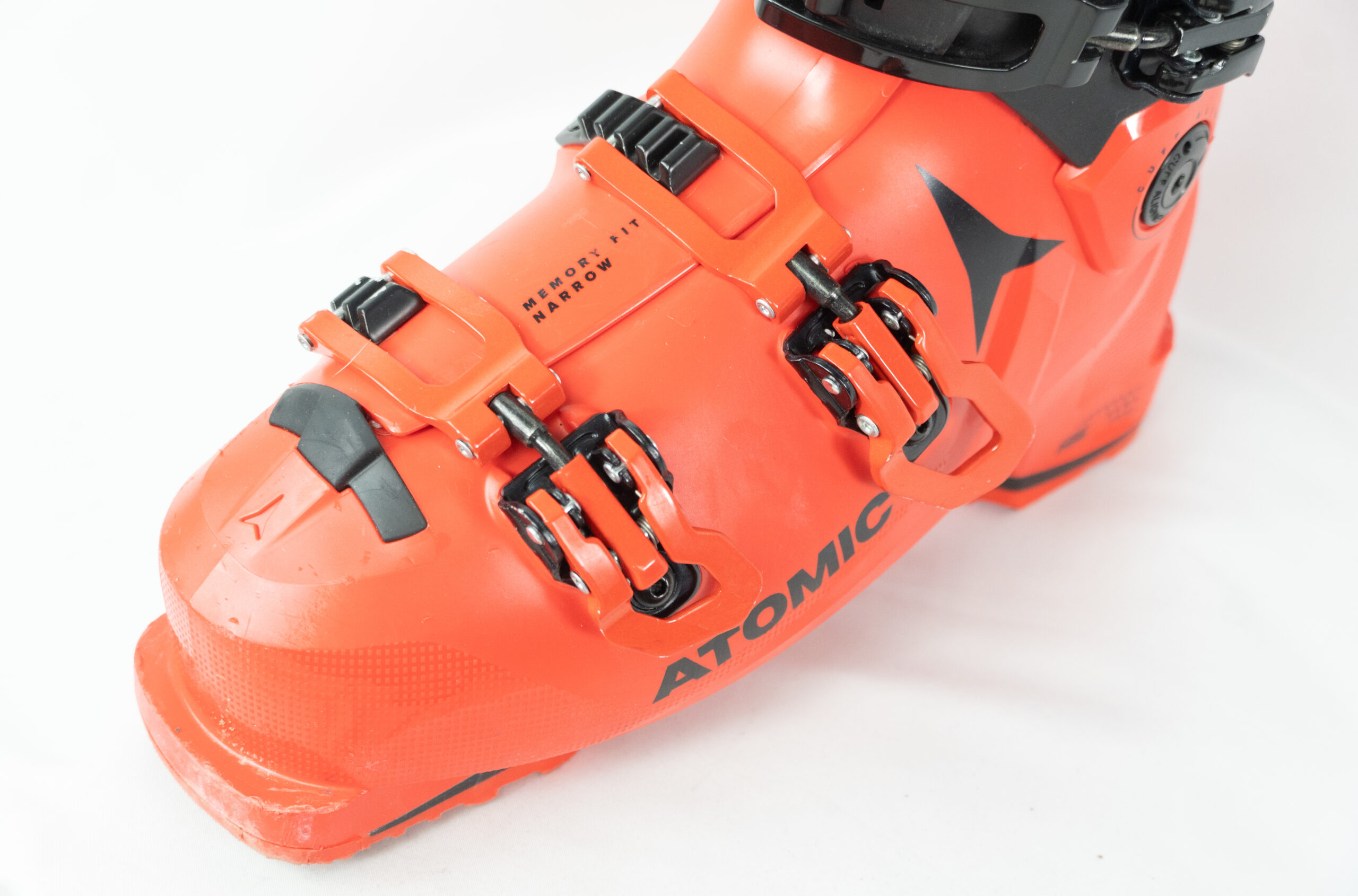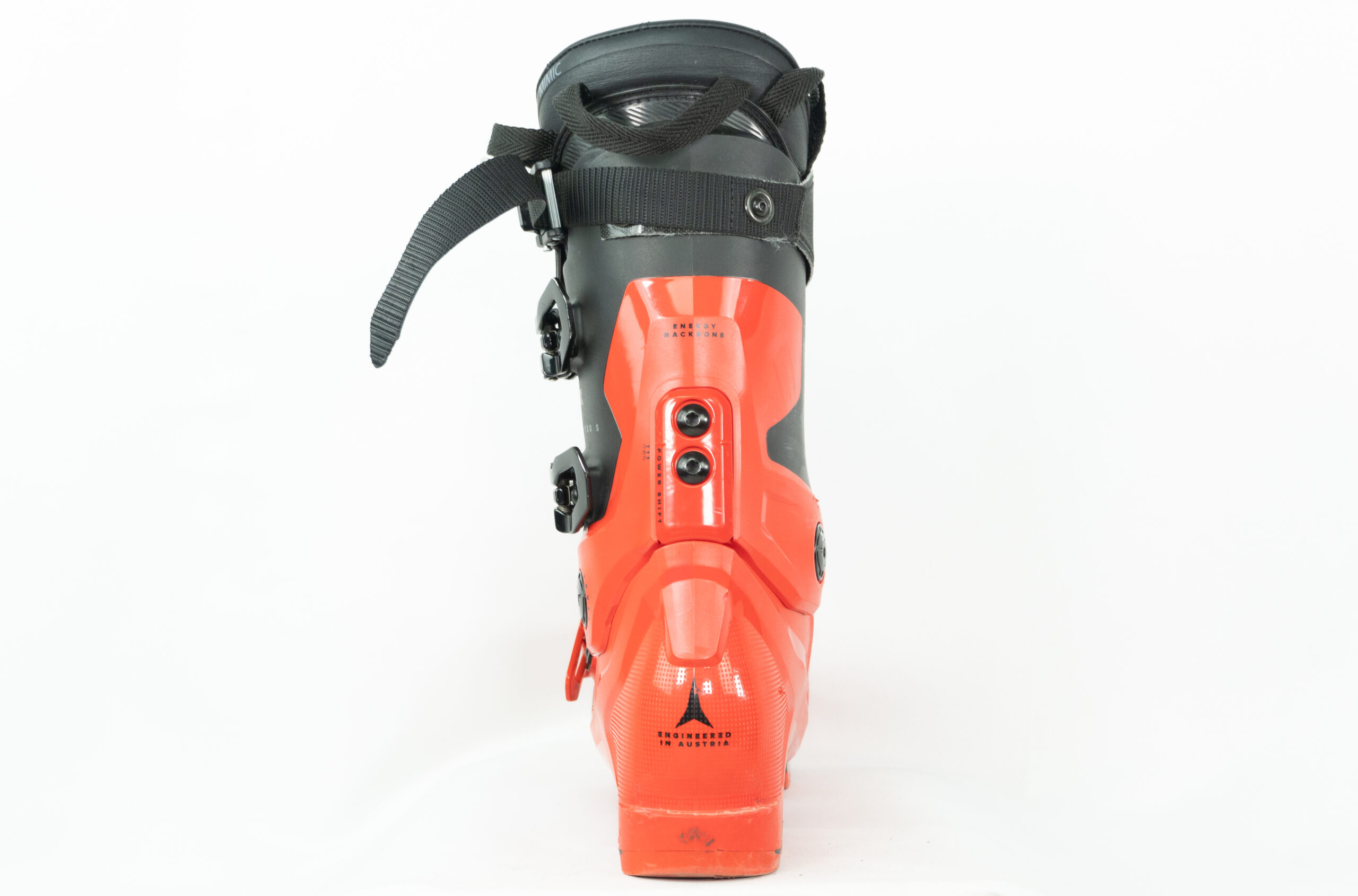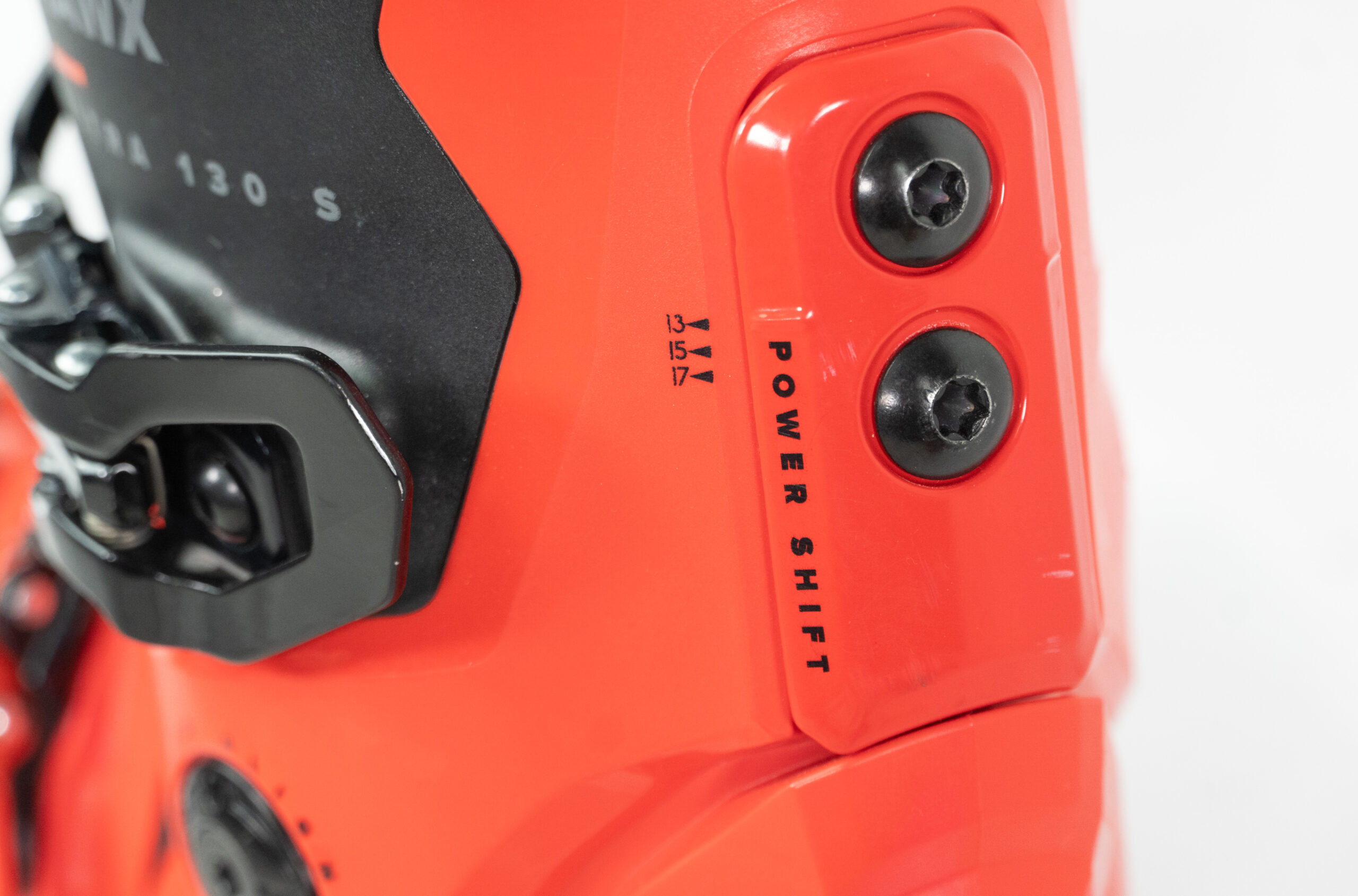 Weight & Comparisons
The Atomic Hawx Ultra 130 S GW is definitely on the lighter end of 130-flex alpine boots, though it doesn't stand out as much in that regard as when the (slightly lighter) original version came out several years ago. By today's standards, the latest Hawx Ultra 130 is still a pretty light boot, particularly compared to more "traditional" boots like the Lange RX and Head Formula, but there are now several other alpine boots coming in around a similar ~1800 g for a size 26.5.
For reference, here are a number of our measured weights for some comparable boots. For our measured weights, we list the weights of each shell + the weights of each liner, then the total weights of the shells + liners.