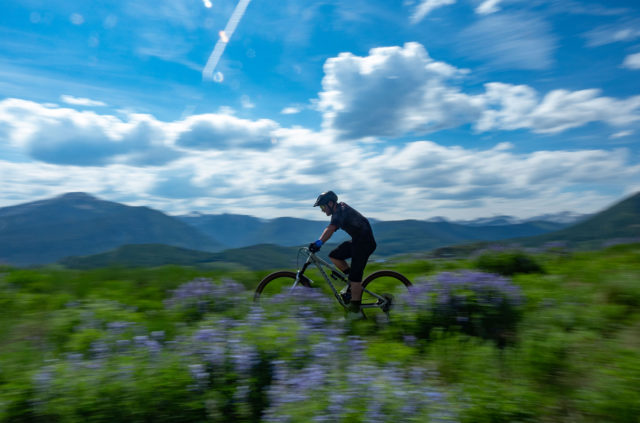 Intro
As you spend more and more time in the saddle, for many people it becomes clear that a good chamois with the right fit is virtually a necessity. And as a ski bootfitter, I would argue that it is the second most important fit you should invest in (after ski boots, of course).
Chamois can serve a variety of uses, from quick, after-work rides to long days on the bike. For some, chamois are worn nearly every day, and for others, only when the day involves lots of mileage. Either way, they are a crucial part of the kit for most bikers.
As with most things dependent on fit, I would recommend trying on a few, as some work much better than others for different body types. Like a good ski boot, a chamois should be snug to prevent chafing, unwanted movement, etc., without feeling restrictive. When it comes to mountain bike chamois, some are lighter, more breathable, and fall more in the "liner" category, while those on the burlier, thicker end can be worn on their own, or under an outer short.
In this roundup, we're detailing several women's and men's options we've been using, highlighting how they differ from others, and hopefully helping you figure out which might work for you.
(And of course, if you have a favorite chamois let us know which one, and why.)
Fabric: stretch mesh
Size Tested: Medium
Measured Weight: 130 g
Padding Thickness: 12 mm
Reviewer's Height / Weight: 5'9" / 150 lbs
MSRP: $68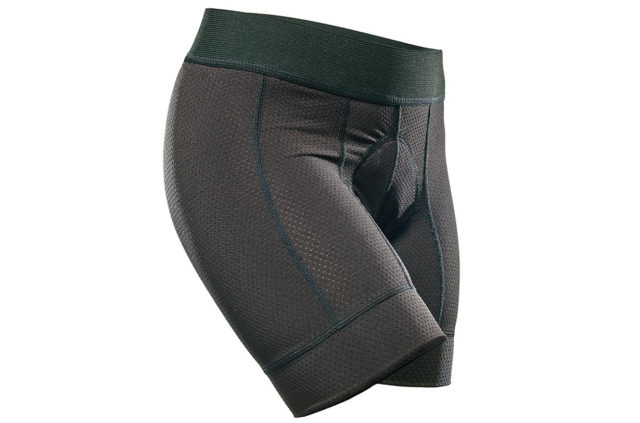 Kara Williard: I've recently been reviewing products from two women-specific MTB brands: Shredly & Wild Rye. In addition to offering some really dialed, women-specific fits, Shredly is also offering a wide range of sizes for their chamois (00-24) to fit nearly any body type.
The Shredly YogaCham hits the mark when it comes to my favorite type of chamois. I tend to prefer lightweight, breathable liners to pair with an outer short. The YogaCham falls perfectly into that category, and its fit and patterning have let me move effortlessly without feeling constrained by any one part of the short. The main material is a soft, breathable, mesh-like fabric that is excellent in terms of breathability, but also means this chamois is best paired with an outer short, since the chamois itself is a tiny bit see-through.
The YogaCham's fit is exceptionally comfortable for me in a size Medium, feeling snug without any shifting while riding, but in no way is it overly tight. The waistband is wide, stays in place, and does not feel too grabby or stifling around the abdomen, while still keeping everything in place.
The ideal chamois fit is going to be different for everyone, but the YogaCham's pad happened to fit me the best, with ideal contouring and no discomfort or rubbing. The foam itself is quite dense, while also being antimicrobial and quick drying, and feels supportive / firm enough to take out on some of my bigger, longer days (30 miles+). Of all the chamois I tried, the YogaCham is the best option for hot days, long rides, and excessive saddle time.
Wild Rye Marion Chammy
Fabric: 78% nylon / 22% spandex
Size Tested: 8
Measured Weight: 162 g
Padding Thickness: 14 mm
Reviewer's Height / Weight: 5'9" / 150 lbs
MSRP: $115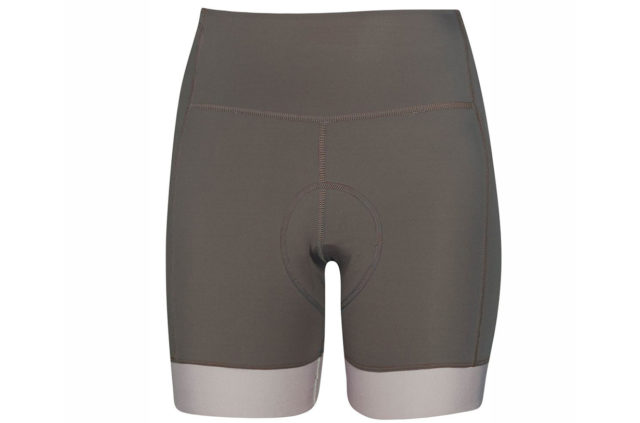 Kara: I spent much of last year in the Marion Chammy, in addition to testing it this spring to compare it against some other options. Wild Rye has made some slight changes to the fit around the waist, leg, and pad itself for the most recent version, but most of the overall design carries over.
The Marion Chammy is pretty burly overall. The outer material has a silky nylon feel and is thick enough to wear as an outer short, which makes it versatile enough to use for road riding and commuting, as well as mountain biking. The chamois pad itself is dense, thick, and quite comparable in terms of density to the Shredly YogaCham, which makes the Marion another serious contender for long rides. I love the design of the Marion's waistband, which is thick and wide like my favorite yoga pants, and can also be folded down, which I find more comfortable on the bike.
I think my only reservation with the Marion Chammy is the elastic on the inside of the leg bands and the back of the waist. While it's great in terms of limit shifting / movement, it has ultimately felt pretty rough on my skin, particularly on hot, sweaty days. This may just come down to my personal preferences, since I tend to not like the feel of anything except the jersey fabric itself. And it's also important to note that Wild Rye says that they updated the gripper material on the Marion Chammy, so I'm eager to test the new material.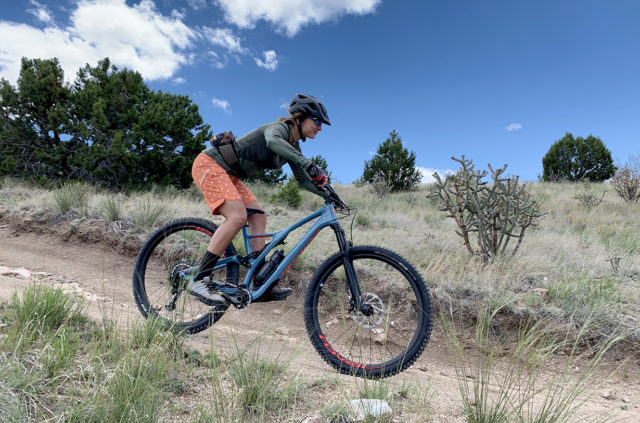 When it comes to comfort on the saddle and a durable, protective fabric, the Marion Chammy is definitely one of the best I've used. On hot summer rides, I would gravitate toward the Shredly YogaCham due to its more breathable, comfortable fabric, and on any rides less than 3 hours long, I would choose the Club Ride Drift. But if I was going to buy only one chamois that could do it all, and that offers the most durability and protection, I would choose the Marion.
For more detail, you can read my full writeup on the Wild Rye Marion Chammy, Freel Short, & Sandia Shirt.
Fabric: 44% Nylon / 44% Polyester / 12% Spandex
Size Tested: Medium
Measured Weight: 111 g
Padding Thickness: 8 mm
Reviewer's Height / Weight: 5'9" / 150 lbs
MSRP: $44.95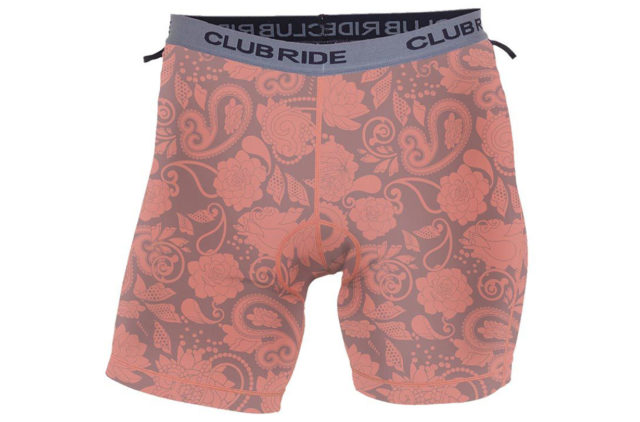 Kara: The Drift Chamois 2-Hour has quickly become my go-to for 80% of the rides I do. It offers a very versatile balance of comfort, protection, breathability, and a snug fit, while also coming in at an awesome price point.
The overall design is simple, low-bulk, and doesn't give the impression that you are wearing a chamois. And, true to its name, it provides just the level of comfort I would want from a chamois for up to 2 hours of riding time. While testing it on rides longer than 2 hours, it still did the job, but I would prefer a denser, firmer pad for really long days in the saddle.
The size Medium fit me really well, with a comfortable and snug balance. Of all the size Mediums I tested, the Drift Chamois was probably the least snug in terms of overall fit, which I did not find to be too much of a problem in terms of excessive movement, and I do like the less-tight feel. I appreciated the smooth finish of the waistband, particularly on long climbs on my gravel bike, which necessitates a more aggressive posture than my mountain bike. I'm a fan of a chamois like the Drift that features a pretty thin, lightweight body fabric, since they don't really feel like I'm wearing full shorts underneath my outer mountain bike shorts.
The overall quality of the Drift Chamois is quite good. The internal seam along the padding would intermittently cause some rubbing, but with a bit of adjustment, it would go away. For any quick, after-work ride, the Drift 2-Hour is my go-to, and it is also one of the more breathable options here for the hot days. For any ride longer than three hours, I would turn to the Shredly YogaCham or Wild Rye Marion Chammy.
Mons Royale Royale Chamois Shorts
Fabric: 42% Merino Wool / 42% Polyester / 12% Nylon / 4% Elastane; 170 g/m2
Size Tested: Small
Padding Thickness: 6 mm
Measured Weight: 111 g
Reviewer's Height / Weight: 5'8" / 125 lbs
MSRP: $80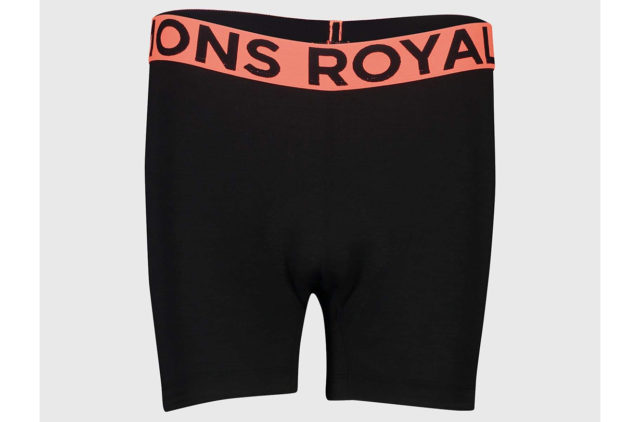 Kristin Sinnott: The Royale Chamois Shorts are the most comfortable chamois shorts I've ever worn. I don't think I can pinpoint one feature that is solely responsible for making them so comfortable, but rather, it's the combination of many.
Prior to the Royale, I'd only used chamois made from a predominantly lycra- or a spandex-blend fabric. And while those were fine, they didn't offer the same breathability or odor-resistant properties of merino wool. The merino-blend fabric used in the Royale Chamois Shorts is lightweight, soft to the touch, and more comfortable against the skin for me than any predominantly-lycra-style shorts. The Royale's merino fabric also makes the shorts less slippery, which helps keep my over shorts in place. Another feature that makes the Royale Chamois Shorts comfortable is the 1.5"-wide waistband — not so wide that I'd call them "high-waisted" but wide enough that I never have to pull them up once they're situated.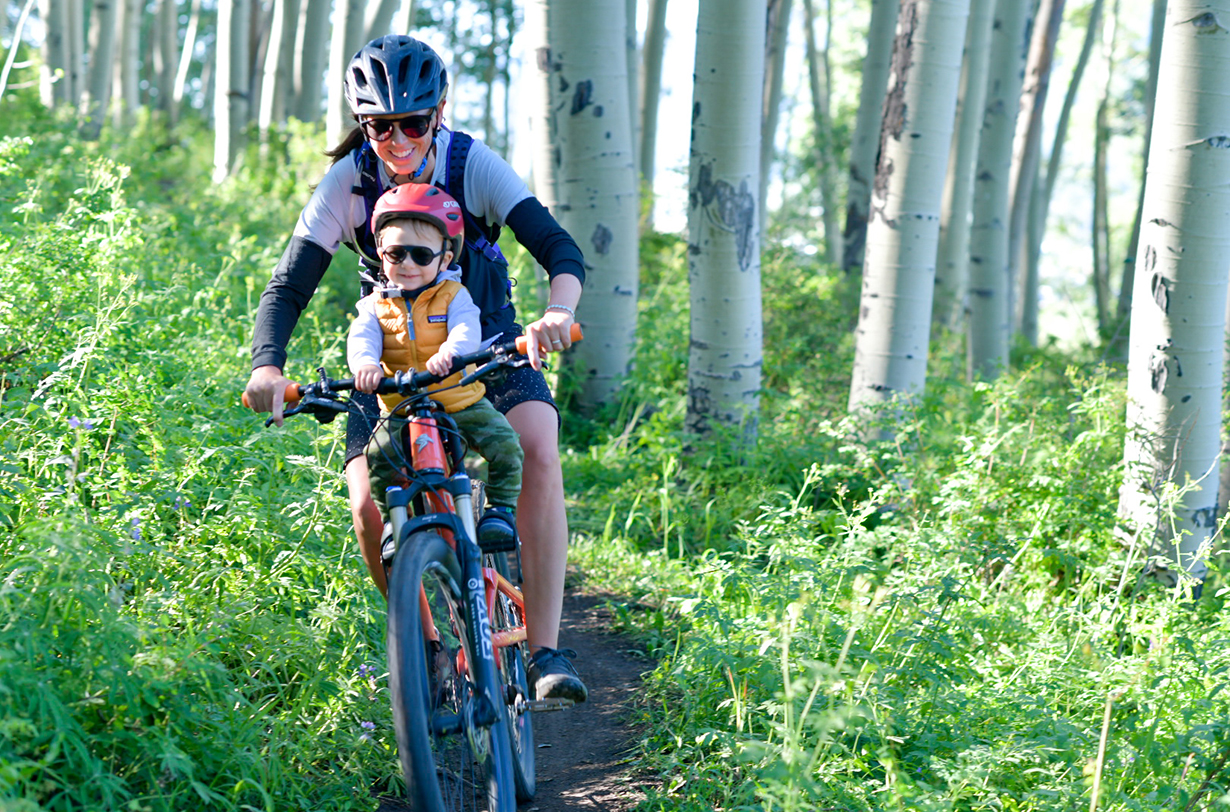 The Royale's comfort could also be partially due to its fairly thin 6 mm of padding — it's great for short- to medium-distance rides. I've found it to be thick and supportive enough for 2 hours of riding, but not so thick that I feel like I'm wearing a diaper. The Royale's leg openings are stretchy and feature gripper tape so they stay in place, without having to be restrictively tight. The Royale Chamois Shorts can be worn under shorts or on their own, as long as you don't have them stretched to the max, at which point they'd be slightly see-through.
Overall, I've been really happy with the Royale Chamois and would recommend them to anyone who doesn't usually love the feel of a super tight, slippery, spandex-y short, and who's looking for a breathable chamois for rides under ~2 hours.
Endura Women's PRO SL Bib Short Dropseat
Fabric: Italian Power Lycra (78% Nylon / 22% Elastane)
Size Tested: XS
Padding Thickness: ~15 mm
Measured Weight: 187 grams
Reviewer Height / Weight: 5'1" / 103 lbs
MSRP: $195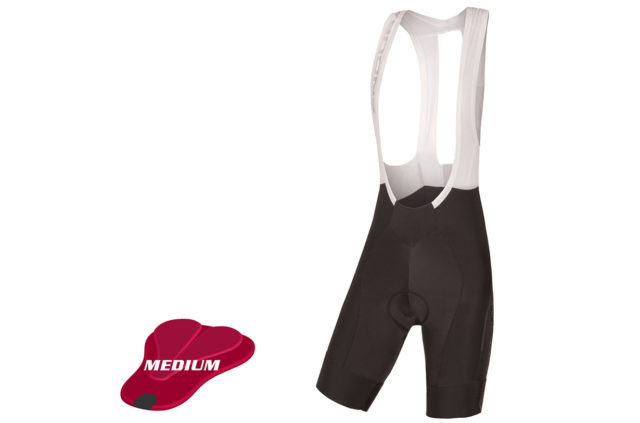 Sascha Anastas: The Pro SL Bib Short Dropseat chamois is the one that I would prefer to wear for just about every ride. Generally speaking, I tend to prefer bib shorts over shorter-cut chamois, since I find that having a tight, elastic band around my waist is quite confining and uncomfortable. But one of the biggest disadvantages of wearing bib short is disrobing when going to the bathroom. The Women's Bib Dropseast chamois solves this dilemma.
The Pro SL Bib Short is the first bib chamois I've been used that has a dropseat. The Pro SL's dropseat features a zipper flap that, contrary to my initial impression, was completely unnoticeable once wearing it. I presumed that the zipper would rub against my skin and / or my shorts when riding, but was surprised to find that the zipper was quite subtle and did not chafe at all.
The Pro SL's bib shoulder straps consist of a breathable mesh fabric, fit true to size, and snugly contoured my upper body so that I hardly felt the bib straps when riding. They also feature a small, mobile-device-sized pocket on the center of the back, which was where I tended to stow my mobile device while riding without over shorts (e.g., road / gravel rides) or when I went without a pack.
The other important thing I pay close attention to when choosing a chamois is the design of the elastic at the thigh. I tend to prefer a fabric that's thin and not super tight, rather than a thick elastic band that squeezes my thigh. Instead of tight elastic, the Pro SL Bib Short features silicone print on the inner hem which adequately kept the hem in place while not over-squeezing my thighs.
Another design feature that sets these bibs apart is that the pad itself (Endura's women-specific "700 series) is available in three different widths options (narrow, medium, or wide). I found that the "medium" width provided full coverage for me and the pad's foam is on the thicker end. I appreciate the thick padding on long rides, but it does feel borderline overkill to me for shorter rides. I am also a bit curious whether the narrow width would have been a better overall fit for me, but it's nice to have options.
If you prefer bib shorts to a low-cut chamois, want one that makes bathroom breaks easy, need a thicker pad for longer rides, and like the option to choose from different pad widths, the Enduro Pro SL Bib Short offers a lot to like.
Fabric: 76% Polyester / 20% Nylon / 4% Elastane
Size Tested: S
Padding Thickness: 13 mm
Blister Measured Weight: 125 grams
Reviewer Height / Weight: 5'1 / 103 lbs
MSRP: $45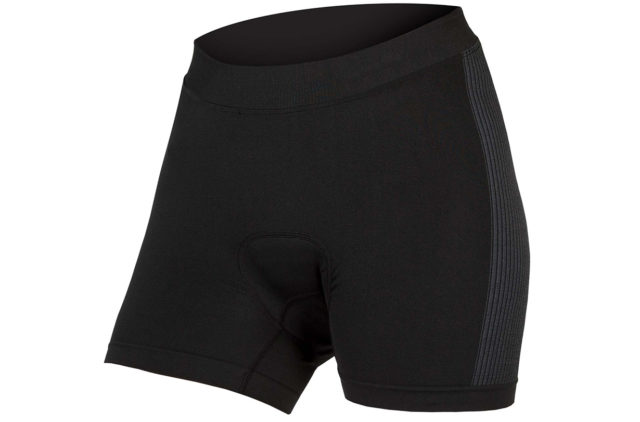 Sascha: This boxer chamois is designed to be less like a traditional chamois and more like underwear with a bit of extra padding. I found that the Engineered Padded Boxer felt very similar to "boy short" style underwear, both in terms of the overall silhouette (their inseam is pretty short at ~2 inches) and its seamless construction.
The material on the Engineered Padded Boxer is incredibly soft and really stretchy. Surprisingly, the included pad is a bit thicker than average, making it suitable for long rides. Contrary to some similar, boxer-style chamois, the Engineered Padded Boxer's pad is a little too thick to fit under a skinnier jean so I ended up wearing them solely for trail riding under my baggies.
The Padded Boxer fits pretty much true to size, though it had a bit more fabric than I needed in the back, to the point that the material tended to bunch up just below the waistband on the back. Like many non-bib chamois, the Padded Boxer's waistband also felt a bit tight on the front. The upside to the Padded Boxer's higher waist is that, when seated on a bike, I was sure my entire backside was adequately covered.
The length of the Padded Boxer's leg from the pads to the thigh hole is just barely 2 inches, which is notably shorter than many options here. While on my bike, I was surprised that the Padded Boxer didn't ride up my leg and stayed in place — I hardly noticed the chamois all together once I was used to the more constricting waistband (vs. my typical bib shorts). I also really enjoyed not having a confining Lycra material on my lower thighs, which seemed to add to the chamois' overall breathability.
Overall, these chamois briefs are a really versatile short that offer substantial padding, a more minimal cut, breathable fabric, and are best suited for those who prefer the waistband of short-styled chamois instead of a bib-style chamois.
Fabric: DryYarn knit (60% Polypropylene / 35% Polyamide / 5% Elastane)
Size Tested: XS/S*
Padding Thickness: ~10 mm
Reviewer's Height / Weight: 5'8", 155 lbs
MSRP: $99 (on sale for $69 as of publishing)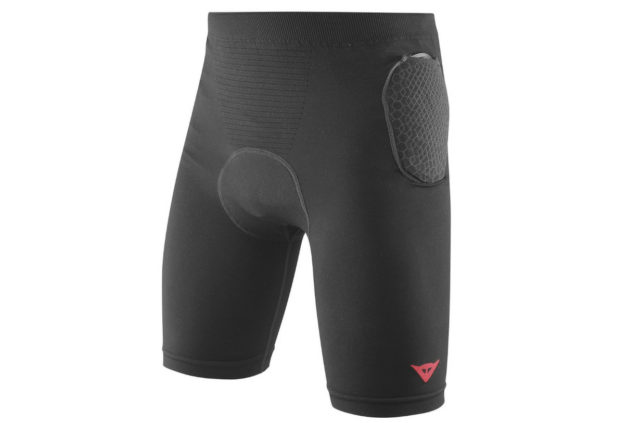 Luke Koppa: The main things that make the TrailKnit Pro Armor shorts stand out from other chamois are its removable hip pads. The pads themselves are quite flexible, I don't notice them really hampering breathability or range of motion, and they're easy to insert and remove. As someone who tends to fall a lot when riding, that makes this chamois very appealing.
Unfortunately, I can't comment too much on sizing since there was a mixup and I ended up getting an XS/S size, and I'm certain that I'd prefer a Medium. That said, the very fact that the XS/S doesn't feel excessively tight on me is evidence that this chamois is not extremely tight, despite being labeled as offering some "muscle compression." What I do like is that the tightness of the fabric is pretty uniform — I haven't noticed the chamois feeling extra-tight in any one particular area. The fabric is also very thin and breathable, with the pad itself being the only aspect I really notice on hot rides vs. my typical chamois-less kit. Given the thin, stretchy fabric, I wouldn't recommend using this chamois without an over short.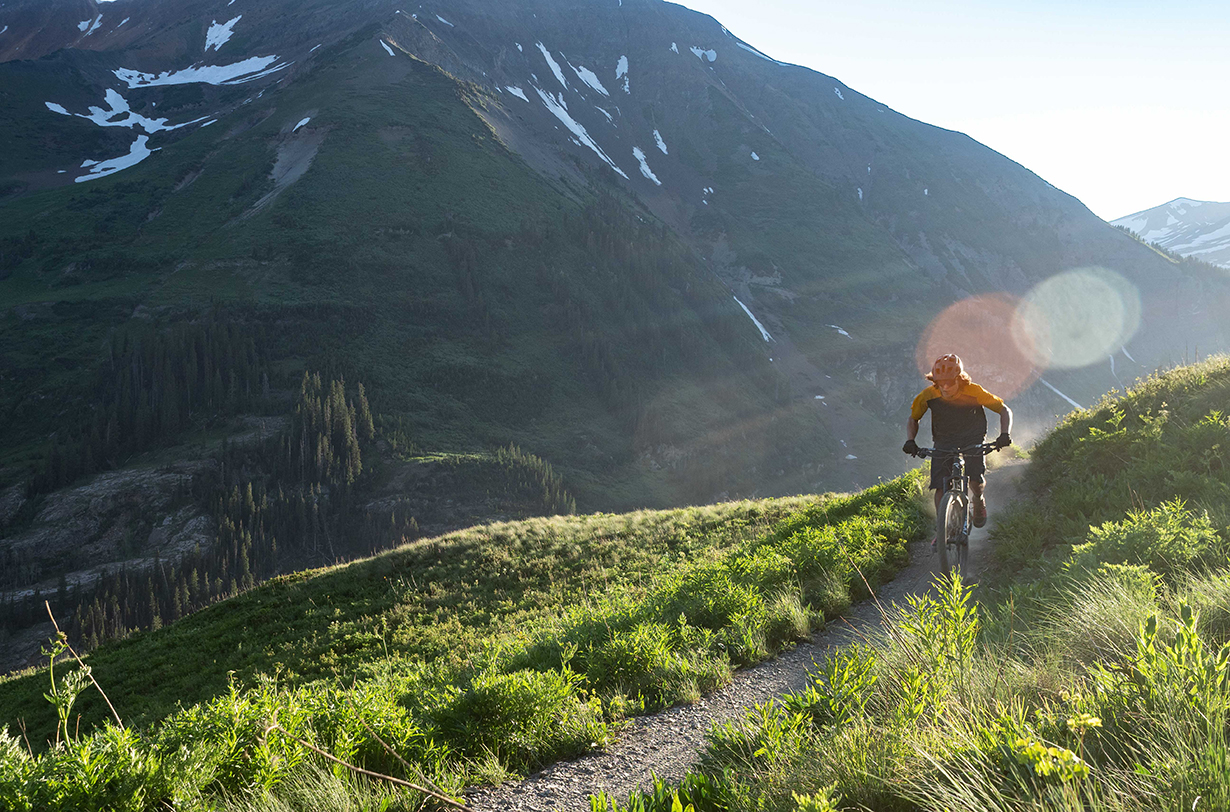 The pad on the TrailKnit Pro Armor chamois is fairly middle-of-the-road in terms of thickness and density, and I've been comfortable using it on rides up to around 3 hours. This is a pretty versatile pad density / thickness for me, though I typically go without a liner / chamois unless I'm gonna be in the saddle for more than 2 hours (which is why the TrailKnit Pro Armor's pad is ideal for me).
Overall, this chamois is a solid option if you want a bit of added protection — particularly if you don't always need the hip padding since you can just take it out when not in use.
Fabric:
Full mesh for exceptional breathability
Seamless microfiber bib upper and leg gripper
Ultralight High Density chamois developed with Cytech
Size Tested: Medium
Padding Thickness: ~10 mm
Reviewer's Height / Weight: 5'10", ~175 lbs
MSRP: $139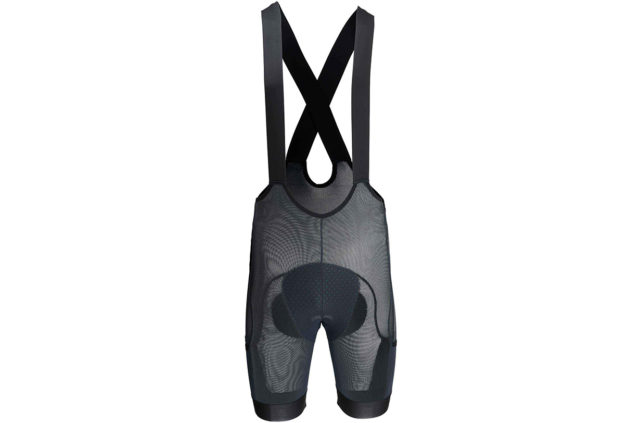 Jonathan Ellsworth: Velocio says that "the Mesh Bib Liner takes breathability to the maximum," and that is most definitely true. I hadn't really known before that there was such a thing as a fishnet bike bib, but Velocio made it … and it is very, very good.
(Plus, if you happen to be a fan of the show, Billions, you can imagine Paul Giamatti showing up to one of his special "private sessions" wearing these bibs — they are quite revealing.)
I have never been much of a bibs fan — just never had an issue keeping a non-bibbed chamois in place, or having it feel uncomfortable. But I am very surprised by exactly how much these bibs just disappear; I don't notice them, I don't think about them, and especially on really hot days, you'd be hard pressed to find a lighter, airy-ier (not really a word) chamois. At 5'10", ~175 lbs, the Medium fits me well — it's snug, and someone any taller or wider than me might want to move up to the size Large.
These also have really well-executed cargo pockets on them that effectively store a key or a credit card, if you have need for such a thing.
In terms of how suitable these are for long rides, I'd say, "Very." On a typical week, I do two to three 1-2 hour rides, and one 3-4 hour ride. And on those 20-30 mile rides, these work great. On long climbs I definitely will stand up from time to time to give my sit bones a break, so your mileage — and your sit bones — might vary. But I am equally happy to wear these on my shorter after-work rides and my longer rides.
In short, if you want a super breathable bib for hot-weather riding, these are an outstanding option.
Mission Workshop Parallel Padded Riding Shorts
Fabric: 44% nylon; 44% polyester; 12% elastane
Size Tested: 32
Padding Thickness: ~10 mm
Reviewer's Height / Weight: 5'10", ~175 lbs
MSRP: $125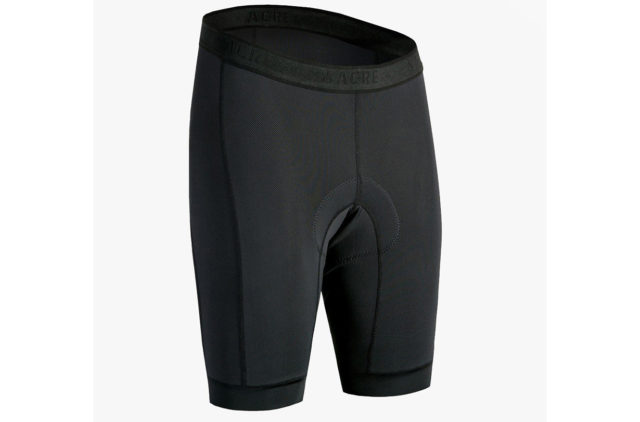 Jonathan Ellsworth: Mission Workshop calls these, "a bike short made for long-distance riding, as well as MTB rides due to its high degree of breathability and strong structure." I would call these a very good, everyday, all-round chamois for everything from short rides to long rides, whether on trails or on the road.
These shorts are cut & sewn in the U.S., and they can be worn on their own for more gravel or XC-oriented use (though you will only find me wearing these under a baggier pair of shorts).
If the bibs I talked about above have to win the award for breathability, I can say that I've never had a complaint with the breathability of the Parallel shorts, and a strong case can be made that the Parallel's thicker materials will hold up better in a hard crash.
As for the sizing, nothing weird here; the 32 fits me very well, and I guess if I had to say whether these ran slightly large or slightly small … I'd go with "slightly small" — but mostly, I'd say these are true to size.
So all in all, this is another very well-made product that I have found no faults with, and I am equally happy wearing on fast, 45-minute rides, or slower, 25-30 mile, multi-hour slogs.