Outdoor Research Refuge Air Hooded Jacket
Reviewer: 5'10", 145 Ibs
Size Tested: Medium
Blister's Measured Weight (size Medium): 424.5 grams
Materials:
Face Fabric: Pertex Quantum (59% recycled nylon / 41% nylon mini ripstop)
Lining: 100% polyester tricot
Insulation: 75-g VerticalX Air
Stated Features:
Internal thumb loops
Carabiner loop
Key clip
Low-Pro binding cuffs
Elastic drawcord hem
Single-separating center front zipper
Pockets:
1 exterior chest pocket (zippered)
2 exterior hand pockets (zippered)
2 interior drop-in pockets
MSRP: $250
Test Locations: Crested Butte, Telluride, Front Range, & Summit County; CO
Days Tested: ~15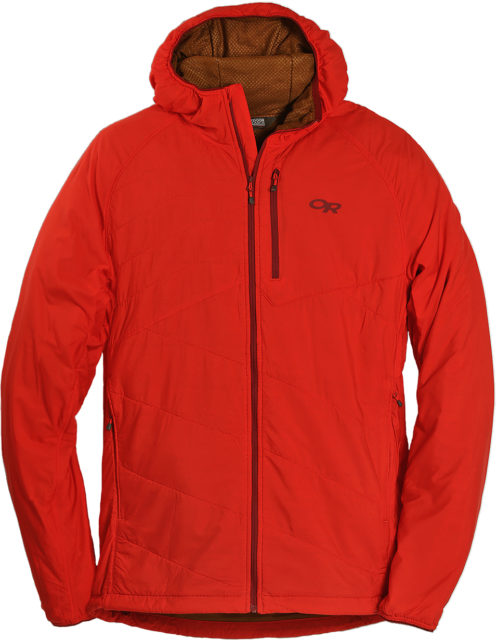 Intro
Just a few years ago, if you were looking for a midlayer you had a few choices. You could go with a very warm and light down or synthetic puffy that wasn't very breathable at all, or you could go with a more breathable but less warm fleece piece. Then came the "active insulation" category — pieces that blended the breathability of fleece garments with the warmth and lower weight of down and synthetic-insulated puffies.
While only a few active insulation pieces were on the market a few years ago, today it seems like every company has one — and a lot of them are very good.
The Refuge Air Hooded Jacket from Outdoor Research is a new midlayer that complements their line of active insulation by offering a piece designed for high-output days. So how does it stack up to the growing and competitive field of active insulation?
Fit
The Refuge Air has an extremely similar fit compared to the Outdoor Research Ascendant Jacket and a nearly identical fit compared to the Patagonia Nano-Air Light Hoody. All three jackets fit fairly trim through the torso and work best when worn over a slim-fitting base layer. There isn't much room to layer underneath the Refuge Air.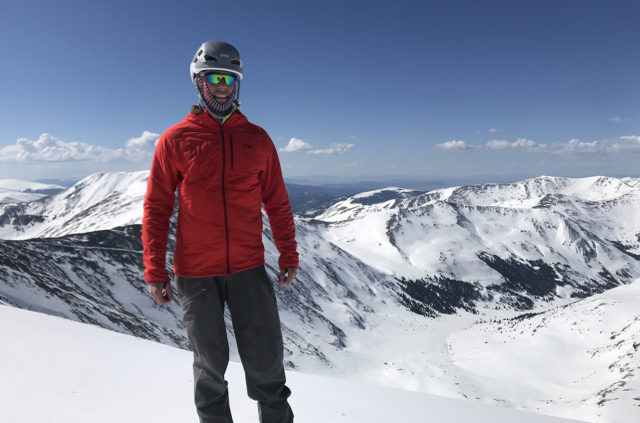 The Refuge Air fits a bit slimmer in the torso and arms than the North Face Ventrix and Black Diamond First Light Hoody. For my relatively slim 5'10", 145 lbs frame, the slimmer cut of the Refuge works a bit better, but if you're a bit bigger or prefer a baggier fit, then the Ventrix and First Light are worth a look.
The inner fabric on the Refuge Air is pretty grabby so it isn't the easiest to get on and off and tends to grab other layers. As a result, I really don't want to be taking this jacket on and off all day and therefore really appreciate the slim fit. I tend to wear this layer all day on colder or lower-output days, so the slim fit allows for easy layering on top. I can easily throw an insulator or a shell over the Refuge Air if things get cold or windy / snowy / rainy.
Features
The Refuge Air is heavy on pockets and minimal on other features — it's got a hood, two hand pockets, one chest pocket, two interior drop-in pockets, and a drawstring hem.
In standard fashion, the Refuge Air's chest pocket is big enough for a large phone or some snacks and not much else. The hand pockets have reverse coil zips and aren't big enough for climbing skins, but are quite comfortable for warming up your hands or storing smaller items.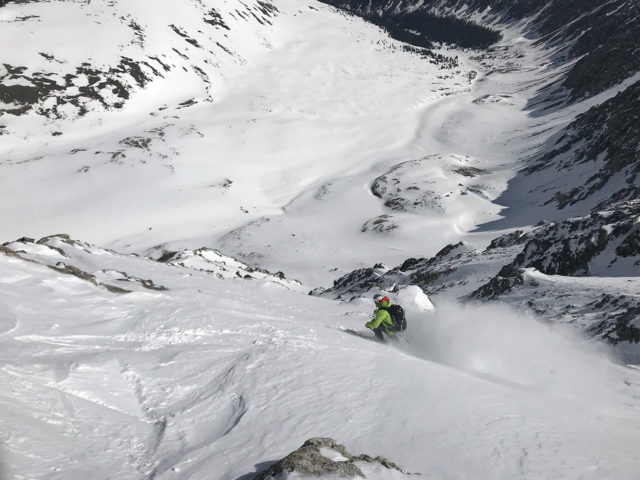 The Refuge Air's non-adjustable hood is on the smaller side and won't comfortably fit over a helmet but works ok on a bare head or over a beanie.
The Refuge Air's cuffs on the sleeves are ringed with elastic which is fairly comfortable but not quite as clean or comfortable as the best-in-class cuffs of the Patagonia Nano-Air series. The Refuge Air also has small elastic thumb loops sewn into the cuffs if that's what you're into.
Weight
Though the Refuge Air isn't the thickest or warmest piece in the active insulation category, it does weigh in at the upper end of the spectrum. However, I wouldn't put to much stock into the weight of a piece like this. Because it's a piece I usually leave on all day, the ~70 g weight penalty of the Refuge Air compared to something like the Patagonia R1 is essentially unnoticeable. That weight in your pack or on your feet might be noticeable, but when I'm wearing these types of pieces that I often leave on all day, the weight difference is negligible.
The Refuge Air packs down to a very similar size as the competition — about that of a grapefruit.
For reference, here are some of our measured weights for a few notable pieces. Keep in mind the size differences to keep things apples to apples.
251 g Rab Alpha Flash Jacket, size Medium
272 g Arc'teryx Atom SL Hoody, size Large
272 g Strafe Alpha Direct Insulator, size Medium
274 g Norrona Lofoten Alpha Raw Zip Hoodie, size Medium
299 g Patagonia Nano-Air Light Hoody, size Medium
364 g Patagonia R1 Hoody (stated weight)
365 g Outdoor Research Ascendant Hoody, size Medium
410 g Patagonia Nano-Air Hoody, size Large
415 g The North Face Summit L2 FuseForm Fleece ½ Zip Hoodie, size Medium
416 g Patagonia R1 TechFace Hoody, size Medium
425 g Outdoor Research Refuge Air, size Medium
427 g The North Face Ventrix Hoodie, size Medium
437 g Patagonia R2 TechFace Jacket, size Medium
483 g Black Diamond First Light Hoody, size Medium
Materials
Similar to the Outdoor Research Ascendant jacket, the Refuge Air is constructed with a lofted lining fabric to provide insulation and a DWR-treated, partially recycled nylon shell exterior to provide weather resistance.
The hand feel of the Refuge Air's nylon face fabric is very soft (softer than the Ascendant and similarly soft to the Nano-Air and First Light) while still providing a bit of stretch and fairly good weather protection (more on that later).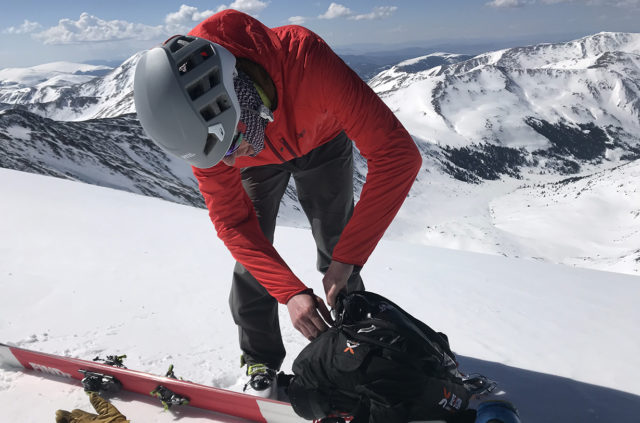 The Refuge Air's insulation, which OR is calling VerticalX Air, isn't quite as lofty as the Alpha insulation used on the Ascendant or the insulation used in the Nano-Air Light, Ventrix, or First Light. However, being a bit thinner, it seems to breathe a bit better than some simildar pieces. The fleece-like insulation / lining of the Refuge Air is also very comfortable on skin, though, as mentioned above, it does "grab" a bit on baselayers (more so than jackets like the Ventrix and Nano-Air that have smoother lining fabrics).
Lastly, Outdoor Research says the Refuge Air's interior is coated with "ActiveTemp," a treatment that's designed to better regulate the wearer's temperature by keeping you warm when stationary and let the fabric breathe once you get moving. As far as we can tell, the coating doesn't affect the feel of the fabric (it's very comfortable) and below we'll get into how well the Refuge Air breathes and regulates temperature.
Weather Resistance
In our experience, weather resistance across the active insulation pieces on the market has all been very similar, and the Refuge Air doesn't seem to change this trend.
The Refuge Air blocks a useful amount of wind. I find that I can use it in lew of a hard shell in winds up to about 20-30 mph (or a bit less if the temps are well below freezing). The face fabric of the Refuge Air also does a pretty good job of repelling precipitation. Light snow and quick drizzles generally aren't a problem, but heavier snow and rain will definitely wet through the shell (like pretty much every other midlayer).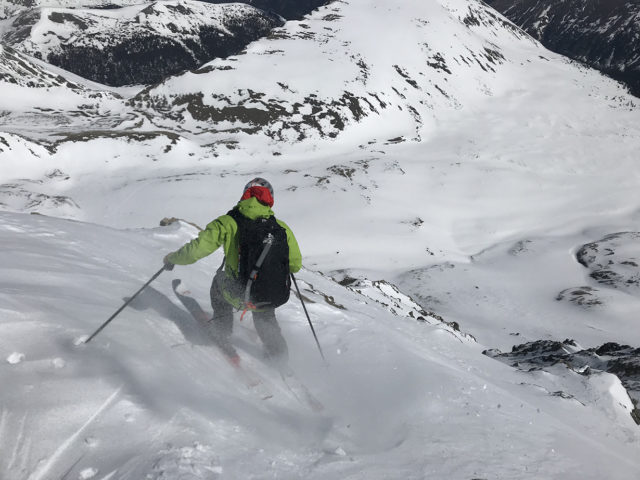 The Refuge Air is more protective than fleece insulators like the standard Patagonia R1 and significantly more protective than pieces like the Rab Alpha Flash that lack any sort of repellent face fabric. When it comes to similarly constructed (lining + insulation + face fabric) breathable insulation like the Ventrix, Ascendant, and First Light, the Refuge Air is very comparable in terms of weather protection.
For most ski tours or chilly climbing approaches, the Refuge Air provides plenty of protection unless I crest a blustery ridge or encounter anything more than very light precipitation. In those cases, I would typically throw a hardshell over this insulator.
Breathability
The various active insulation pieces, though they vary in construction, all perform quite similar when it comes to breathability. As a general rule of thumb when it comes to active insulation, the thinner the piece is, the better it will breathe. But all of the active insulation pieces I've used breathe very similarly. If I weren't particularly tuned into breathability and if I wasn't using them back to back, it would be very challenging to tell the difference in breathability between them.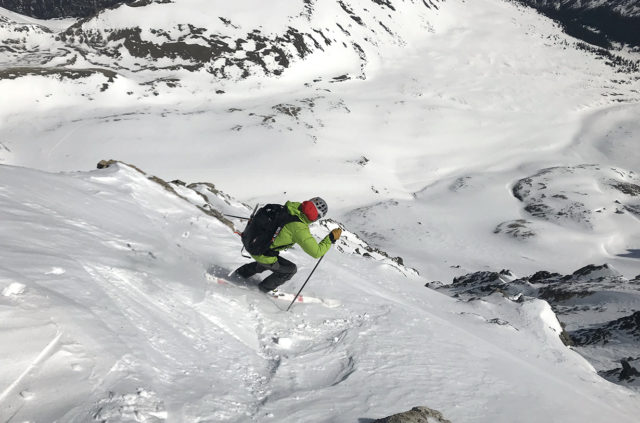 The Refuge Air breathes quite well, particularly for an active insulation piece. On colder ski-touring days (<15-20°F), I can often leave it on for the whole day as long as my output doesn't get super strenuous (most other active insulation pieces I've used are a bit too warm to say the same). For resort skiing, the Refuge Air tends to work well and does a good job of dumping heat on the occasional hike, but it works better in warmer temps (>20°F) in the resort as it doesn't offer quite as much warmth as pieces like the standard Nano-Air, Ventrix, or most traditional down and synthetic puffies.
Warmth
The main thing that separates the Refuge Air from the other active insulation pieces on the market is warmth. The Refuge Air is notably less warm than the Ventrix, Ascendant, and First Light and slightly less warm than the Nano-Air Light. While that might initially sound like a downside, I think it actually makes the Refuge Air more versatile — particularly for high-output activities.
It tends to be pretty cold in Colorado and even so, most of the active insulation pieces on the market tend to be a bit too warm for me. Even the Nano-Air Light — one of the more breathable pieces in this category — is too warm for most days and I only wear it on the coldest ski-touring trips. Instead, I typically opt for a softshell (like the Patagonia R1 TechFace line) to use for most of the day and add a puffy insulator for when I stop moving.
However, I've been able to wear the Refuge Air in a wider range of conditions just because it is a bit less warm than other options. I still save it for particularly cold days, but I find myself reaching for it more often than the Nano-Air Light (and other, warmer pieces) due to the Refuge Air's relative warmth and breathability.
Durability
After about 15 days in the Refuge Air, I have noticed normal wear and tear. There are a few scuffs on the face fabric and the cuffs show light wear. I think that the soft hand of the face fabric is a tradeoff for a slight decrease in durability. But this small amount of wear isn't anything I'm particularly worried about. As always, if I run into durability issues down the line, I'll be sure to update this review.
Who's It For?
The Refuge Air is a great active insulation piece for people who need an insulator to leave on all day for activities like ski touring and winter hiking. It should be particularly appealing to those who tend to run a bit chilly (and need something warmer than a fleece) but have found active insulation options from other brands to be a bit too warm. The Refuge Air also works great as a resort-skiing or climbing / alpine insulator for warmer conditions.
The active insulation market is getting quite large — almost every major company makes at least one piece in this relatively new category. The Refuge Air is a solid offering that falls on the less warm and more breathable end of the spectrum, making it worth a look if you prioritize breathability over maximum warmth but still want something warmer and more protective than most fleeces.
Bottom Line
The Outdoor Research Refuge Air is a good active insulator that, due to the fact that it isn't quite as warm as others on the market, we've found to be quite versatile. For a winter insulator to leave on all day or a resort-skiing / alpine layer, we've been very happy with the Refuge Air.