Petzl Meteor Helmet
Size Tested: S/M (48-58 cm)
Stated Weight (size S/M 48-58 cm): 240 grams
Blister's Measured Weight (size S 51-55 cm): 248 grams
Stated Features:
Low-profile design of the helmet achieved using In-Mold construction with an expanded polystyrene (EPS) foam liner injected inside a lightweight polycarbonate shell
Large vents, offer excellent air flow
Quality finishing and a sleek design
Designed in accordance with Petzl's TOP AND SIDE PROTECTION label
Designed for optimal protection against side, front and rear impacts
First CE-certified ski touring helmet
Optimal ventilation on both the ascent and descent. The helmet can be worn comfortably from the beginning to the end of an outing
Front of helmet is specifically designed for integration of ski goggles
Rear elastic band is compatible with ski goggle headbands
Semi-rigid headband can be adjusted easily, even with gloves on
Two clips in front with a rear elastic band for securing a headlamp to the helmet
Compatible with VIZION and SKREEN eye shields
MSRP: $99.95
Test Locations: Front Range & Summit County; CO
Days Tested: ~5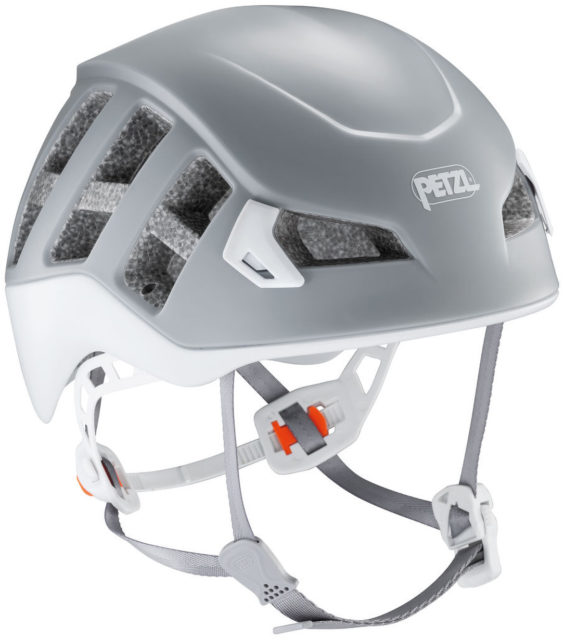 Intro
When Petzl originally released their Meteor helmet back in 1997, it was a big step for the helmet category. Unlike many helmets with bulky plastic shells or heavy padding, the Meteor was exceptionally light and well ventilated, quickly making it a go-to helmet for a lot of climbers worldwide.
This year Petzl made arguably their most significant update to the Meteor — getting it dual certified for both climbing and skiing.
So-called "dual certified" helmets have been around for a few seasons and the Petzl Meteor adds to that category — sort of. It technically isn't certified to alpine-ski-helmet standards, but is certified to a new CE standard specifically for ski touring.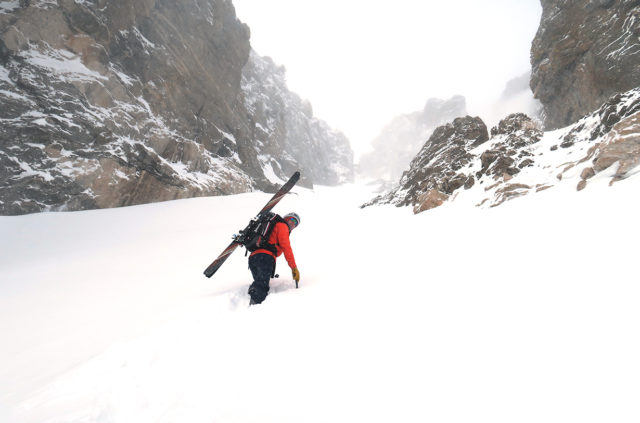 Here we'll dive into the details of this very lightweight helmet and also try to demystify these new and different certifications and what they mean. Spark notes: the Meteor is a really good helmet.
Fit and Comfort
For me, the make or break factor when it comes to helmets is definitely fit. If a helmet is uncomfortable, there is very little chance that I'll wear it over a more comfortable one. That said, fit is very personal and everyone's head is shaped differently. I strongly suggest trying on any helmet before you buy.
The Petzl Meteor fits me excellently and as a result, is very comfortable. The adjustable cradle system on the back of the head is very similar to other options like the Scott Couloir 2, Petzl Boreo, and most climbing / mountaineering helmets on the market. It has a very large range of adjustment and holds the helmet in place securely without causing any pressure points. I can comfortably use the Meteor over a bare head or a heavyweight beanie without issue.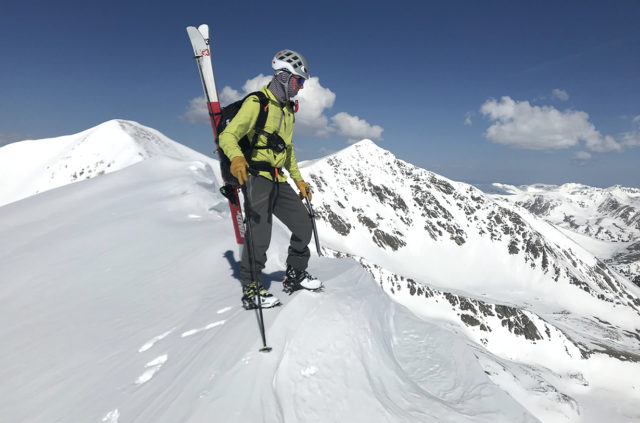 Another reason why the Meteor is so comfortable is its scant weight. The helmet is so light that I can hardly feel it on my head, let alone be annoyed by the fact that it is there at all. It isn't the absolute lightest on the market, but for helmets that are marketed toward ski touring (more on that later), only the Petzl Sirocco is lighter.
Dual Certification
Helmet certifications are quite complicated and, for better or worse, the Petzl Meteor complicates the certifications ever further by creating a new standard: a "ski touring" helmet standard that's certified by CE.
The reason for creating a new standard for ski touring is that the alpine ski helmet standard (EN 1077) has strict requirements for the size and integrity of ventilation to ensure that a ski pole can't penetrate the vents or that a ski edge can't easily damage a vent. However, the small vents that comply with EN 1077 don't tend to offer enough ventilation for higher-output activities like ski touring and mountaineering.
The new CE standard for ski touring is designed to accommodate the larger vents required for ski touring and other high-output activities. In fact, according to Petzl, the Meteor adheres to alpine-ski-helmet certification for all tests except the ski pole vent penetration and ski edge vent impact.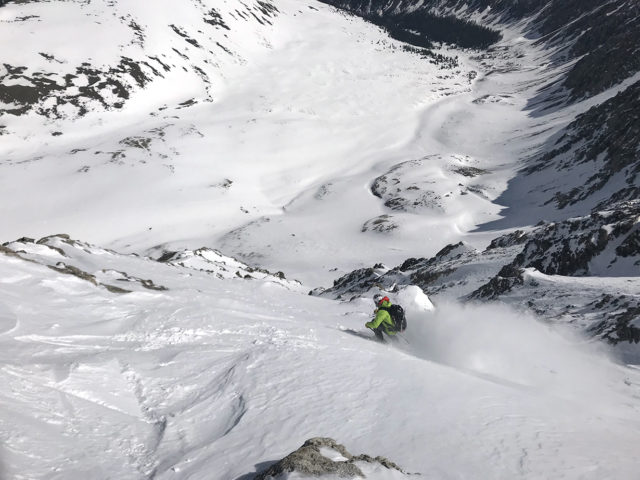 The Meteor also complies with the mountaineering helmet standards (which are very similar to those of ski helmets) and Petzl's enhanced Top and Side Protection testing. For detailed info on both of these testing standards, check out our review of the Petzl Boreo helmet)
Features
The Meteor has attachments that work for both ski goggles (an elastic strap on the back) and headlamps (two plastic clips on the front and the same strap on the back).
Both of these systems have worked quite well for me with nothing out of the ordinary to report. I tend to put my goggle strap under my mountaineering helmets to make transitions a bit faster and to make taking the helmet off at the bottom of the line easier. The large adjustment range on the Meteor does a great job of quickly adjusting to different sizes, including a thick beanie + goggle strap.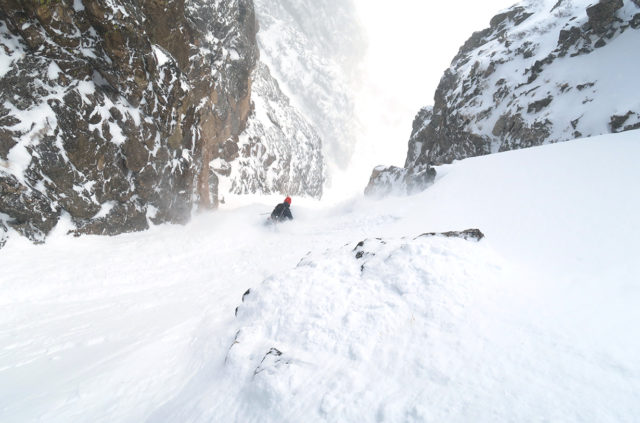 I have also been very happy with the clasp on the chin strap of the Meteor. At first glance, it looks like a standard buckle clasp, but there is a set of magnets that helps guide the two ends of the clasp together.
When you're blindly fumbling for the clasp in bulky gloves on a windy ridgeline, this feature is very helpful. I've used a lot of different magnetic helmet claps and the one used on the Pret Cynic X is the only clasp I prefer over the one used on the Meteor — and even then, it's pretty close.
Weight
The Meteor is very, very light — particularly for a dual-certified helmet. It's way lighter than many ski-specific helmets, while still being competitive in terms of weight compared to dedicated climbing helmets.
For reference, here are the weights for a number of both skiing and climbing helmets. Keep in mind the size differences to keep things apples to apples.
160 g — Petzl Sirocco, size S/M (stated weight)
248 g — Petzl Meteor, size S/M (measured weight)
248 g — Black Diamond Vector, size S/M (measured weight)
301 g — Petzl Boreo, size S/M (measured weight)
320 g — K2 Route (stated weight, all sizes)
350 g — Smith Maze, size M (measured weight)
379 g — Salomon MTN Lab, size M (measured weight)
399 g — Scott Couloir 2, size S (measured weight)
449 g — Pret Cynic X, size M (measured weight)
505 g — Smith Vantage MIPS, size M (measured weight)
689 g — Sweet Protection Trooper MIPS, size M/L (measured weight)
Who's It For?
The Meteor has quickly, and by no small margin, become my go-to ski-touring and ski-mountaineering helmet. Its excellent fit and very impressively low weight mean that I don't think twice about throwing it my pack — even on my longest days in the mountains. At the end of the day, the best helmet is one that you'll wear and the Meteor is a helmet I'm happy to wear.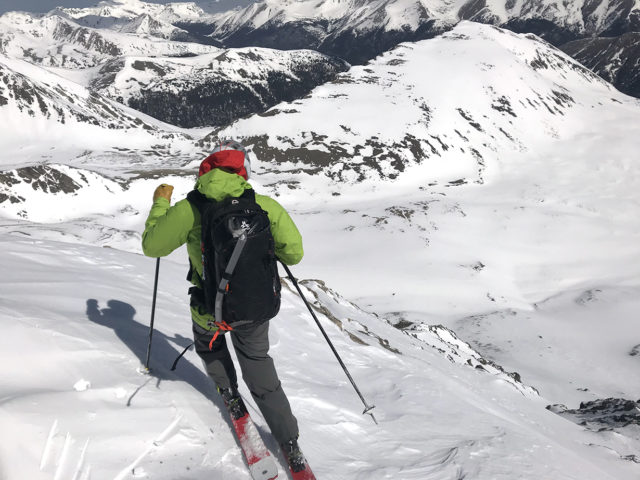 Compared to most dedicated skiing helmets, the Meteor has significantly better ventilation (though it isn't adjustable like the venting on many ski-specific models), is lighter, and offers a greater range of adjustment. If you wear your goggles on the outside of your helmet, note that ski helmets with specific goggle / helmet designs are a bit more secure than the Meteor. If you only ski in the resort, we'd recommend going with a ski-specific helmet as the weight savings and ventilation of the Meteor won't matter all that much in the resort.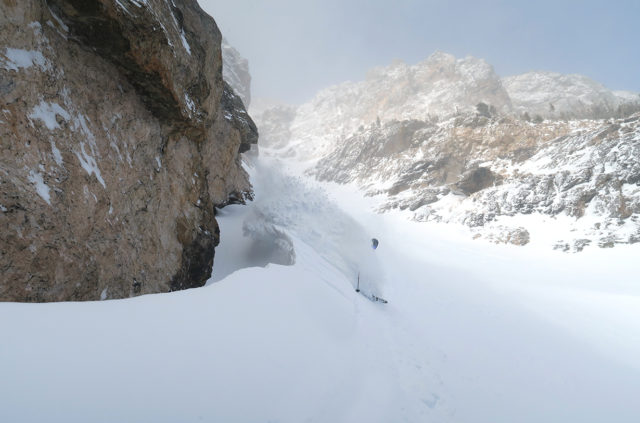 As for climbing, the only thing that would keep me from using the Meteor as an everyday climbing helmet is that I climb a lot of awkward chimneys and corners and, as a result, often bump and scrape my helmet against the rock. Because of this, I prefer to use a hard-shell helmet like the Petzl Boreo as a dedicated climbing helmet.
But for people who primarily spend their time ski touring or ski mountaineering — or are looking for one helmet they can use for skiing and climbing, the Meteor is an excellent option.
Bottom Line
The Petzl Meteor is a lightweight helmet that complies to mountaineering helmet standards and CE's new "ski touring" standard. If you've shied away from helmets in the past because they were too heavy and uncomfortable and / or you're looking for a ski touring or mountaineering helmet that comes in at a reasonable price and amazingly low weight, definitely check out the Meteor.