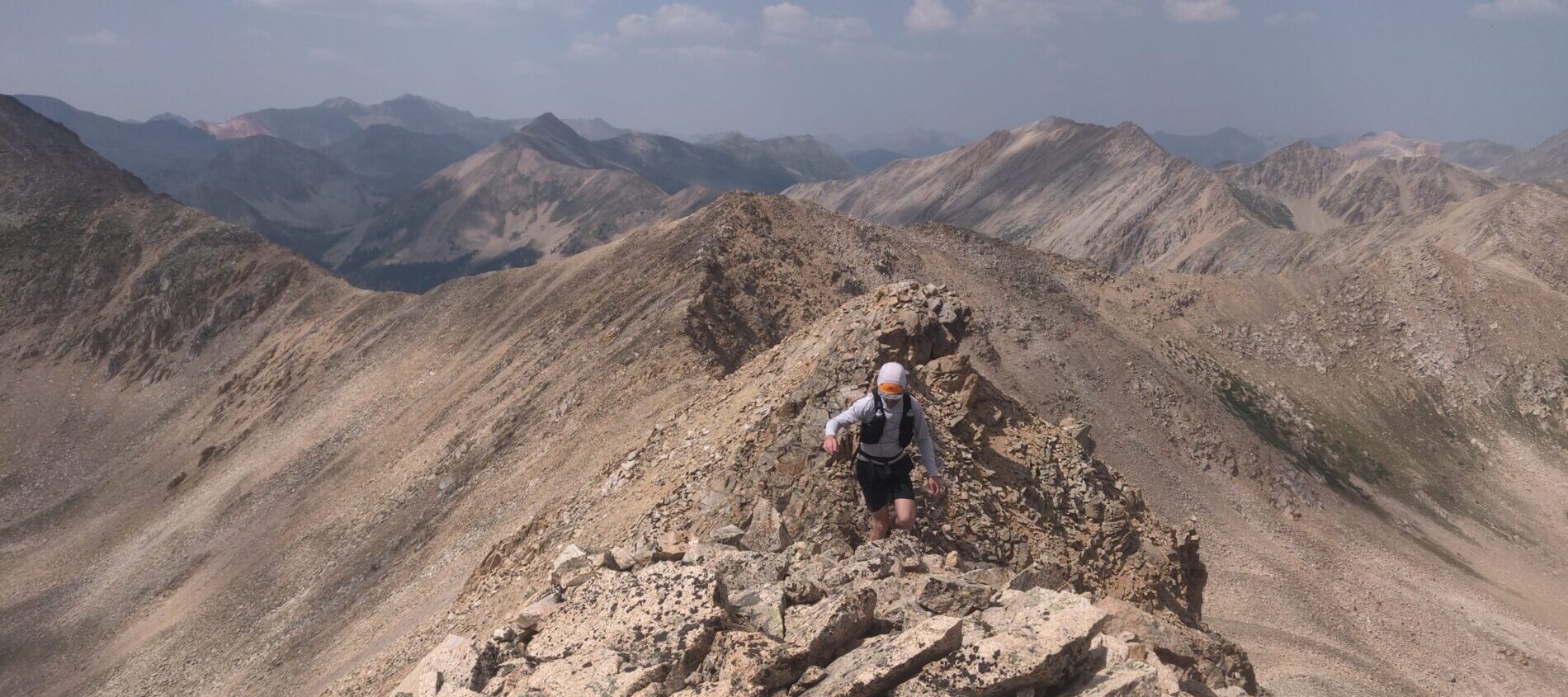 Intro
Summer layering can be tricky — clothing is often the most reliable form of sun protection, but full-coverage shirts can also cause us to easily overheat. Lightweight sun hoodies, which are now made by almost every major outdoor apparel company, attempt to remedy this problem by offering both breathability and UPF-rated protection in a single package. Their popularity over the last few years has spurred more specialization within the sun shirt category, giving rise to particular fabrics, cuts, and features aimed at different activity types and climates.
Below, we've rounded up several of our favorite sun hoodies for men, with running in mind (and a few more generalist options), and outlined what sets each one apart.
So, when I saw that it was available in a long-sleeved, hooded version, making the switch felt like a no brainer. I've long been a fan of various versions of Patagonia's "Capilene" polyester fabric, whether used in the context of base layers or performance shirts. Clothing made from Capilene is generally lightweight, moisture wicking, and does a really good job of moderating temperature, regardless of whether or not it's wet. I'm notorious for under packing on backpacking trips, oftentimes electing to wear a single shirt for the duration (much to the chagrin of my friends), and the properties of Patagonia's Capilene layers allow me to get away with being pretty spartan without emerging from the backcountry in complete tatters.
In my experience, Patagonia's Capilene Cool Daily Hoody breathes just as well as their standard shirt, despite offering more extensive coverage. It's cut in a similarly slack style, just short of baggy, which supports ventilation and upper body mobility well. However, its length is pretty abbreviated compared to other sun shirts I've tested, so if you happen to have a long torso, sizing up could be a good idea.
While the Patagonia Capilene Cool Daily Hoody's resemblance to the Capilene Cool Daily Shirt was what initially attracted me to it, I think some might find that it constrains the scope of the hoody's design. Aside from the addition of a loose-fitting hood, the Capilene Cool Daily Hoody maintains Patagonia's minimal styling; no thumb holes, no pockets, no elastic cuffs, and certainly no graphics. However, the hoody's lack of physical features discounts the ones endemic to its material, such as "miDori™ bioSoft" for better wicking and "HeiQ® Pure" for odor control, both of which work in tandem with the stretchy polyester to deliver a cool and comfortable sun hoody for just about any setting.
Luke Koppa: I've also spent a lot of time in the Capilene Cool Daily Hoody over the past couple of years, and I'd echo much of what was said above. I appreciate that the fit isn't super baggy, nor the branding or colors wild, which makes this one of my go-to picks if I want to wear a sun-hoody-type layer for activities where I'm not the only one who is seeing my outfit for the day. The fabric feels much more similar to a slick jersey fabric than some of the more mesh-like fabrics (e.g., Simms' pieces), but I've found that to be less of an issue when it comes to sticking to sweaty skin than I expected. And the "Cool" in this hoody's name has some merit — it does feel cooler on skin than many similar fabrics.
Personally, the Capilene Cool Daily Hoody isn't my first choice for truly sweltering heat, but it is a really versatile piece that looks good, offers a nice middle-ground fit, and feels comfortable in a very wide range of settings. Plus, it doesn't start to stink nearly as quickly as many fully synthetic competitors.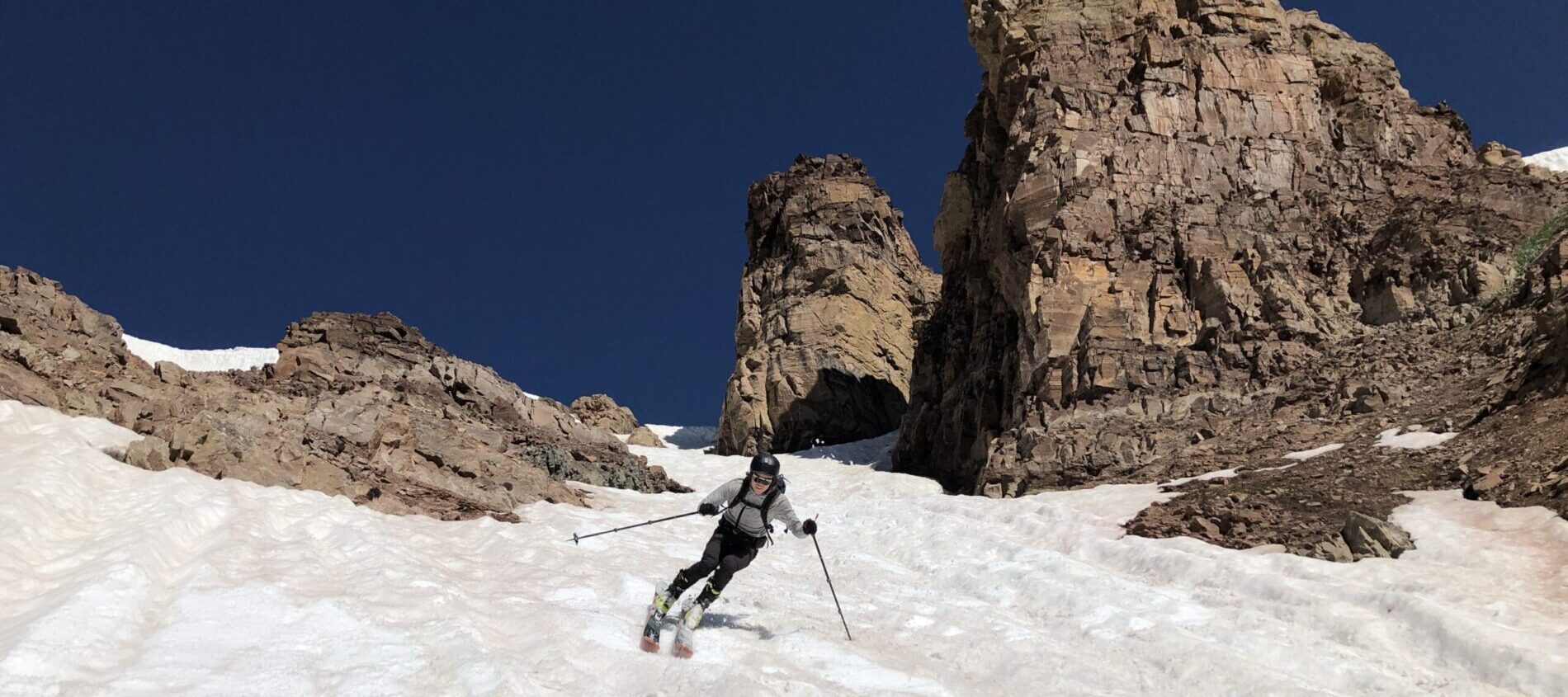 Its ultralight 80 GSM polyester fabric wicks moisture just about as well as Patagonia's Capilene Cool Daily Hoody, but it's not quite as thick, and I think it breathes a bit better too. Outdoor Vitals describes the Altitude's fit as "athletic," which in practice means it runs slightly small. After sizing up to a men's Medium, the hoodie felt much more accommodating. A baggier fit prevented the Altitude from clinging to my skin when wet and allowed the hoodie's synthetic blend to better wipe away sweat before drying quickly.
Similar to Patagonia's Capilene Cool Daily Hoody, the Outdoor Vitals Altitude Hoodie also adopts a minimalist attitude, which in my opinion aligns with the garment's intended use. That's not to say it's completely without features, though. The Altitude features raglan sleeves that extend to the neckline for improved mobility, flatlock seams to reduce the risk of chafing, and a high collar that still provides sun protection when the hood is down. Details like these are inconspicuous and might be easily passed over, but they're telling signs of a design team that really knows their stuff. While the Outdoor Vitals Altitude Hoodie is fairly delicate (to quote their website: "This product is built for ultralight performance, & was not built to withstand abrasion."), it's my first option for baking-hot summer days in the alpine.
The thumb holes on the sleeves and slot by the left wrist for a watch face are nice details, and the shirt's snorkel hood does a better job staying on my head when it's windy than most of the other examples I've tested. The Pyrenees T19 also breathes well despite being thicker than both Patagonia's Capilene Cool Daily Hoody and the Outdoor Vitals Altitude Hoodie, and it's much stretchier than both. However, once saturated with sweat, it does a far worse job of drying. Wetness also has a way of drastically altering the Pyrenees T19's fit, which starts off as relaxed, but the shirt seems to expand and sag by degrees when damp, so I'd recommend sizing down if you perspire heavily.
While I actually don't mind a layer that stays wet when I'm running in sultry weather, I do think the limitations of the Pyrenees T19's fabric blend likely disqualify it from serving as a base layer in colder temps, but if you live somewhere with mild seasons, it's a great option for year-round running.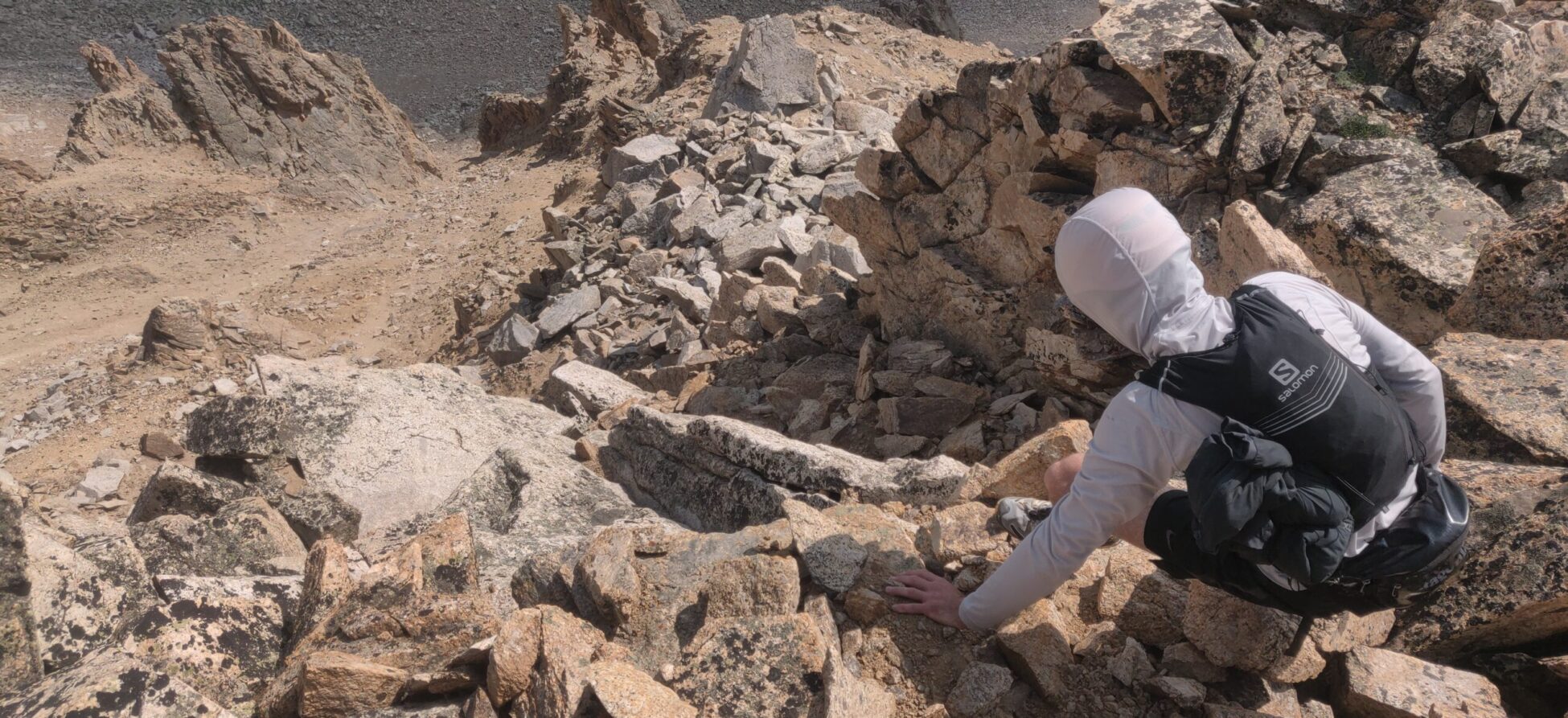 Also appealing about the Echo Hoody is Outdoor Research's excellent warranty program. It's slightly more affordable in price when compared to models from competing companies, and the 100% recycled materials Outdoor Research uses to manufacture it is an added plus.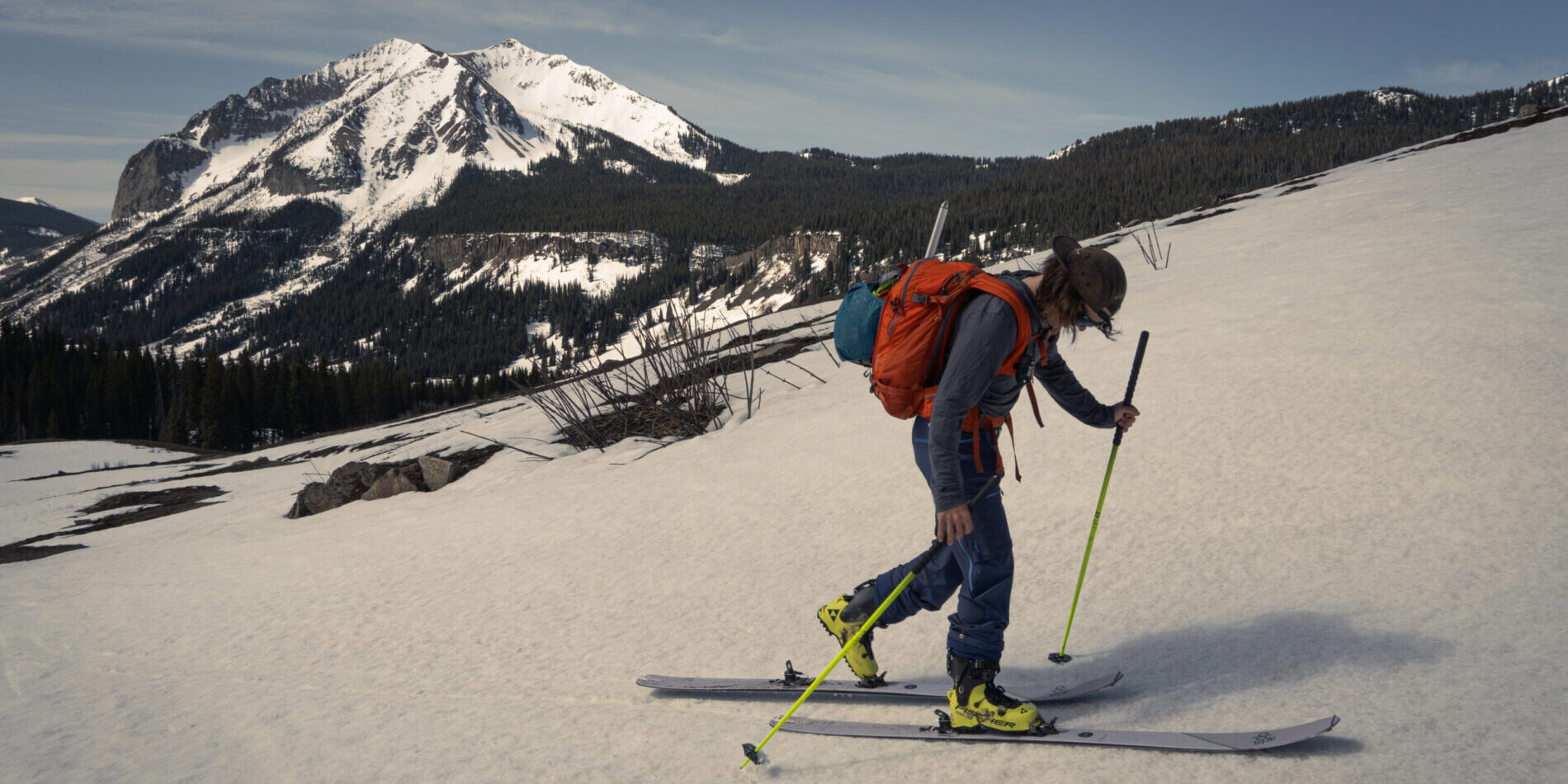 When it is, the Solstice stands out due to its breathability and odor resistance. Like most wool-centric pieces, the Solstice will absorb a good bit of sweat / moisture, so even though I don't typically feel like it's wet, it does tend to sag / droop a bit when I'm really working up a sweat. That's why I'm more inclined to use something less absorbent, like the synthetic Patagonia Capilene Cool Daily Hoody, for running, but the Solstice outperforms that piece when it comes to breathability, warmth, and long-term odor resistance, which makes it ideal for ski touring and camping, where I often encounter a huge range of temperatures and very rarely have the opportunity to give my baselayers a half-decent wash. Whether on its own or under many other layers in cold temps, the Solstice is pretty much the only "sun hoody" I use in temps ranging from frigid to sweltering.
On top of that, and like all of Ridge Merino's products (I'm also a huge fan of their winter baselayers and underwear), the Solstice comes in at a very competitive price by today's standards for high-quality merino apparel. While its stated 30 UPF rating is on the lower side, all I can personally attest to is that I've never been noticeably sunburned in it, and I've continued to happily use it year-round for several seasons. One suggestion: tie the hood drawcords into knots at the end to avoid them getting sucked inside the hood during washing.
I recently used it as my only layer on a rafting / camping trip that included two full days in the sun and a full night in the company of approximately a billion hungry mosquitos, and I was blown away by how well it handled both. No, it's not the most airy hoody, but especially with the option to get it wet to cool down when needed, I had no qualms about wearing it all day in ~90°F temperatures. And it also kept my upper body bug-bite free without the need to spray any of it with bug repellant, which was a huge plus. I've now washed it several times over the past two years and the Insect Shield treatment does not seem to have lost any of its effectiveness, which is super impressive to me.
The very baggy fit of the BugStopper Hoody means that I don't love it for higher-speed activities, nor for casual use (personal preference), but I reach for it every time I know I'll be spending extended periods of time at the mercy of biting insects (and have regretted not bringing it on many fishing, hiking, and camping outings that resulted in lots of itchiness). And if I'll be doing that and be exposed to the sun, this hoody makes even more sense. If you want decent breathability, solid sun protection, a roomy fit, and a piece that lets you spray less DEET on your clothes and skin, this piece is awesome.