Boot: 2022-2023 Roxa R3 130 TI I.R.
Stated Flex: 130
Available Sizes: 24.5-30.5
Stated Last (size 26.5): 99-101 mm
Stated Range of Motion: 52°
Stated Forward Lean: 16°
Ramp Angle: 4°
Size Tested: 26.5
Stated Boot Sole Length (size 26.5): 300 mm
Blister's Measured Weight (size 26.5):
Shells, no Liners (left & right): 1327 & 1335 g

Liners, no Footbeds: 249 g & 251 g

Shells + Liners = 1576 & 1586 g

Stock Insoles: 23 & 24 g
Buckles:
"Easy Stride" Power Strap Cuff Buckle

aluminum micro-adjustable 45° "Heel Lock"

forefoot cable
Power Strap: 50 mm Velcro, integrated with top buckle
Shell Material:
Cuff: Grilamid

Lower Shell / Shoe: Grilamid
Liner: Intuition/Roxa Tongue Freeride Liner OR Intuition/Roxa Wrap Liner
Soles: replaceable Gripwalk (alpine and touring soles sold separately)
Binding Compatibility:
w/ GripWalk soles: tech / pin bindings, MNC, Gripwalk (ISO 23223)

w/ aftermarket Alpine soles: MNC, Alpine (ISO 5355)

w/ aftermarket Touring soles: tech / pin bindings (ISO 9523), MNC
Tech Fittings: Dynafit Certified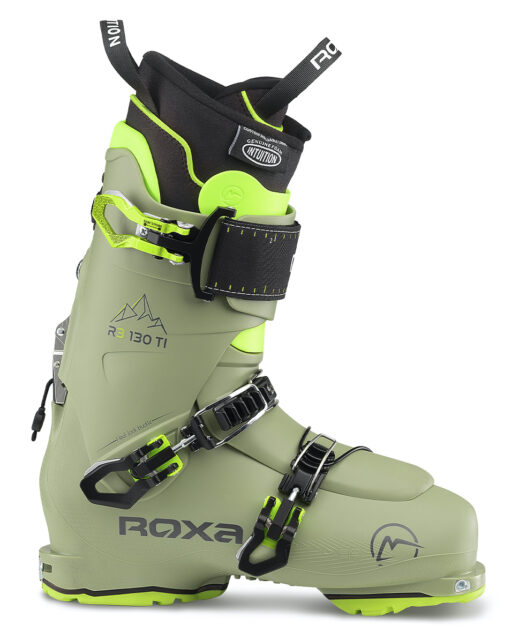 [Editor's Note: In the interest of getting you information sooner on some of the products we're reviewing, we're posting here some of our measured specs and manufacturer details, and will update in the future. Take a look, and let us know in the Comments Section below what questions you'd like us to answer.]
Intro
Roxa's freeride-touring R3 130 TI boot has been available in several iterations for a while, with a few revisions over the years. Previous versions have stood out for their quite stiff, more linear-feeling flex patterns; being available with wrap or tongue Intuition liners; and coming in at a weight comparable to mid-weight touring boots. At the same time, many skiers have enjoyed using the R3 130 for both resort and backcountry use, or even purely as an inbounds option.
Designed as a three-piece "cabrio" shell, the R3 130 is reminiscent of the Dalbello Lupo or Full Tilt Descendent series, and like those boots, the previous R3 130 required the tongue to be removed to utilize the boot's full range of motion when climbing. While that makes for longer transitions, it adds the benefit of being able to dial in the flex pattern via aftermarket tongue options that Roxa sells. And despite on-paper similarities with other 3-piece boots, the R3 130 has always stood out by being significantly lighter than most other 3-piece touring boots.
The big change for the 22/23 R3 130 is a switch to a new hinged two-piece tongue, which Roxa says adds a notable increase in range of motion on the uphill without needing to remove it (but you can still remove it for extended range of motion).
Roxa markets the R3 130 TI as a 50/50 boot of sorts, and we've recently seen it used in settings as diverse as the Freeride World Tour to remote backcountry peaks…That's certainly enough to intrigue us. We started spending time in the new R3 130 this past spring and will have more to say in the future, but in the meantime, here are the main details.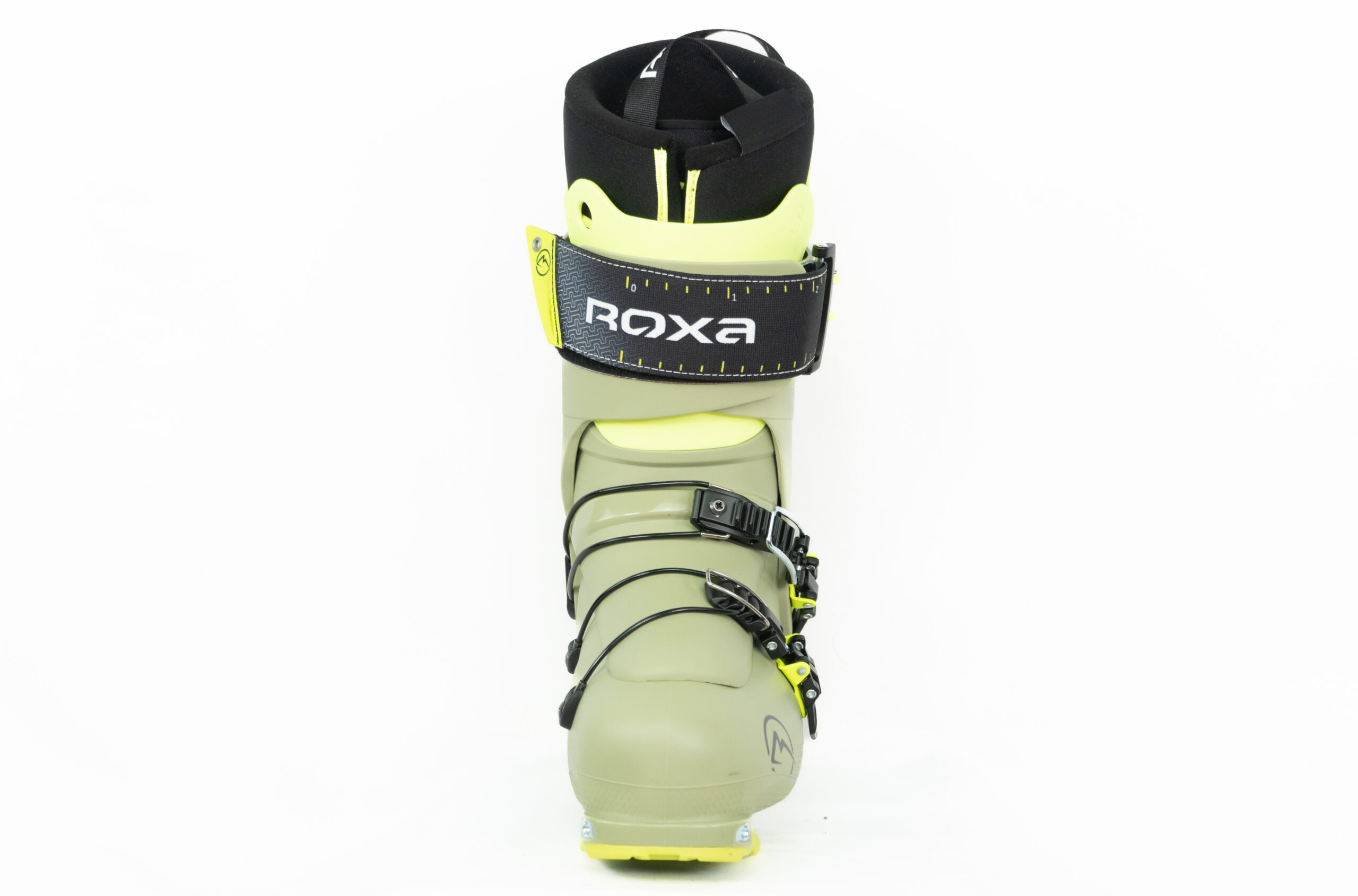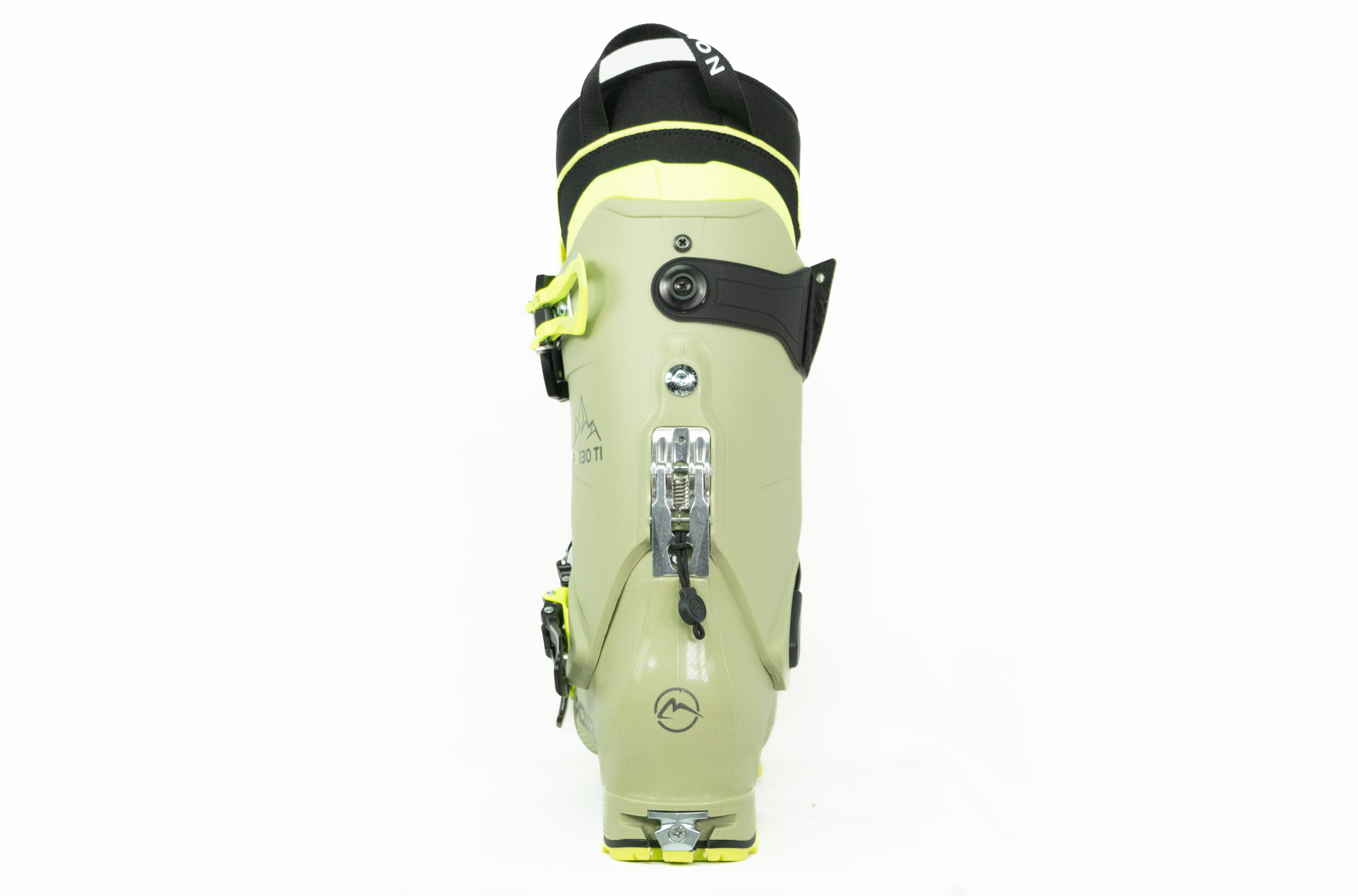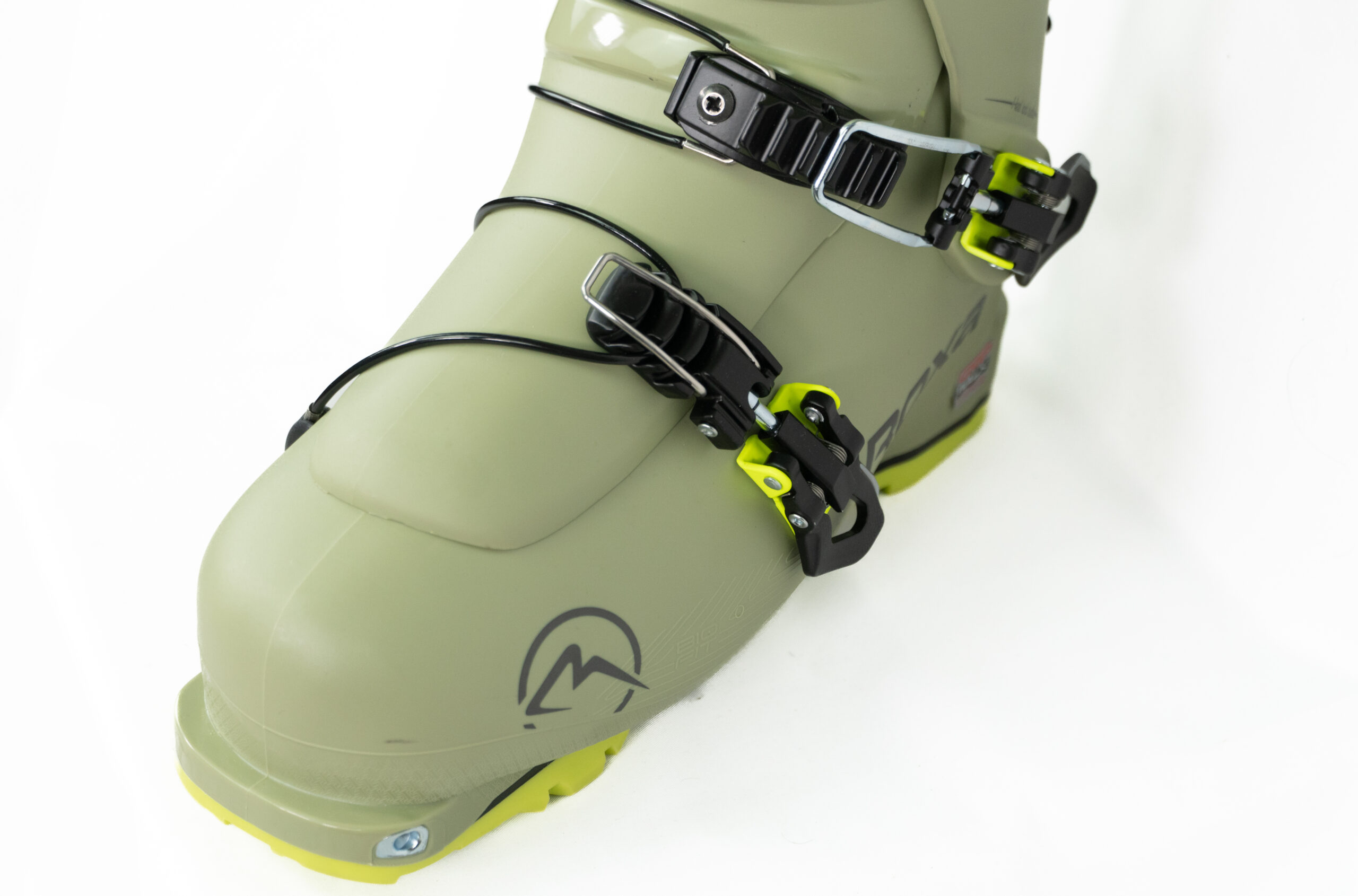 What Roxa says about the R3 130 TI
"At 1520 grams, the R3 130 TI – I.R. is one of the lightest high performance 'One-boot-quiver' ski boots ever offered. The 130 is geared for big mountain chargers who may use 'Tech' and/or Alpine bindings and often hike or skin to find their lines."
The R3 Series
The R3 series is Roxa's freeride-touring line of boots. While we see plenty of these in the resort, their weight, range of motion, and Roxa's marketing all add up to boots that are clearly built with touring in mind. Here's a rundown of the models in the lineup:
R3 100 TI: 99-101 mm last

R3 110 TI I.R.: 99-101 mm last

R3 120 TI I.R.: 99-101 mm last

R3 130 TI I.R.: 99-101 mm last, $950
Women-Specific R3:
R3W 95 TI: 99-101 mm last

R3W 105 TI I.R.: 99-101 mm last

R3W 115 TI I.R.: 99-101 mm last
The lasts don't change between models and are given as a range due to Roxa's "BioFit" heat moldability of the shells (the stock last is 99 mm, but can reportedly be heat-molded out to 101 mm). The R3 130, R3 120, and R3W 115 feature Grilamid cuffs and lowers, while the R3 110 and R3W 105 move to polyurethane / Grilamid, and the R3 100 and R3W 95 are all PU. Weights are currently only listed for the R3 130 and 120, and both are stated to be 1520 grams for a size 26.5.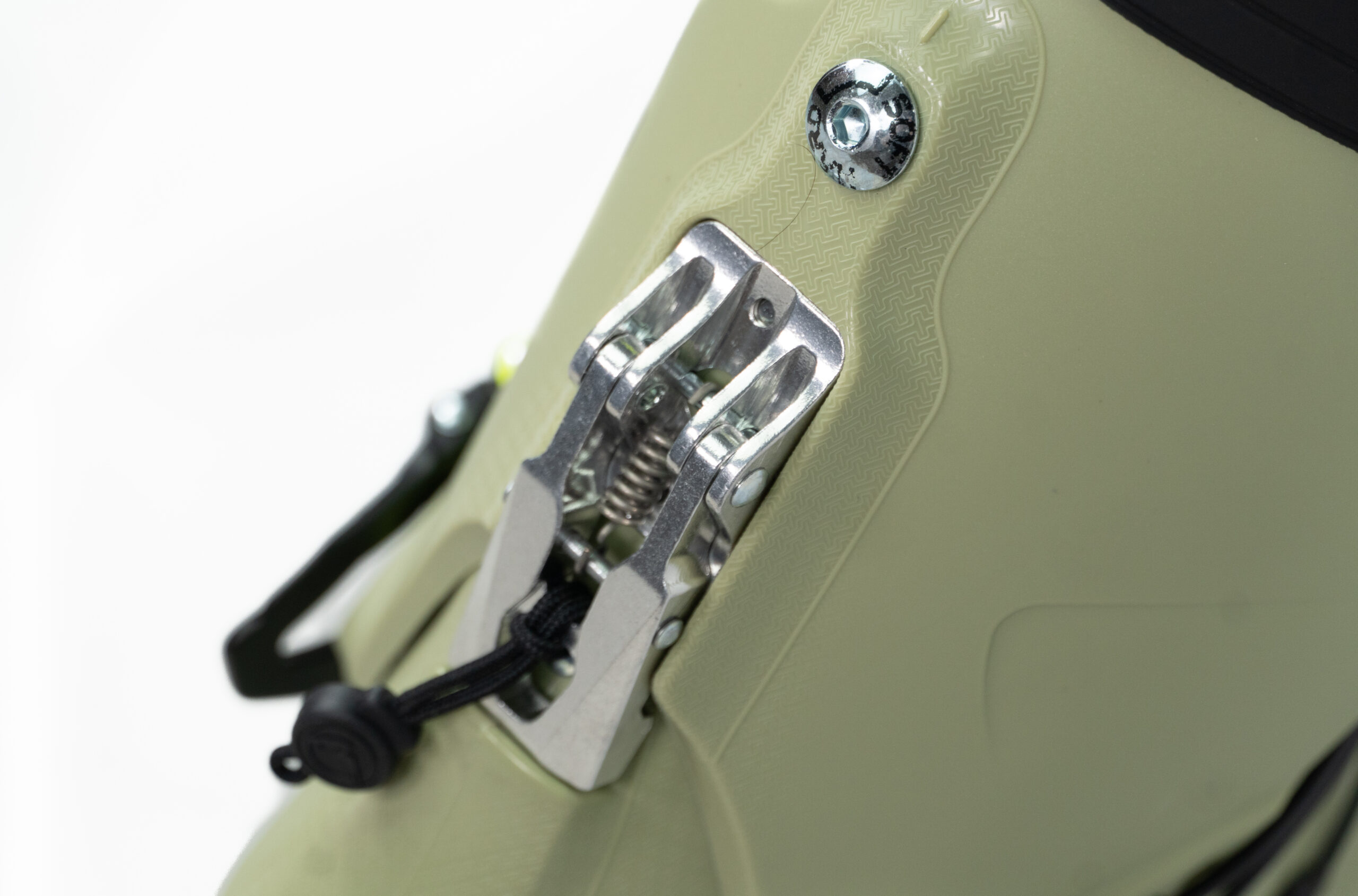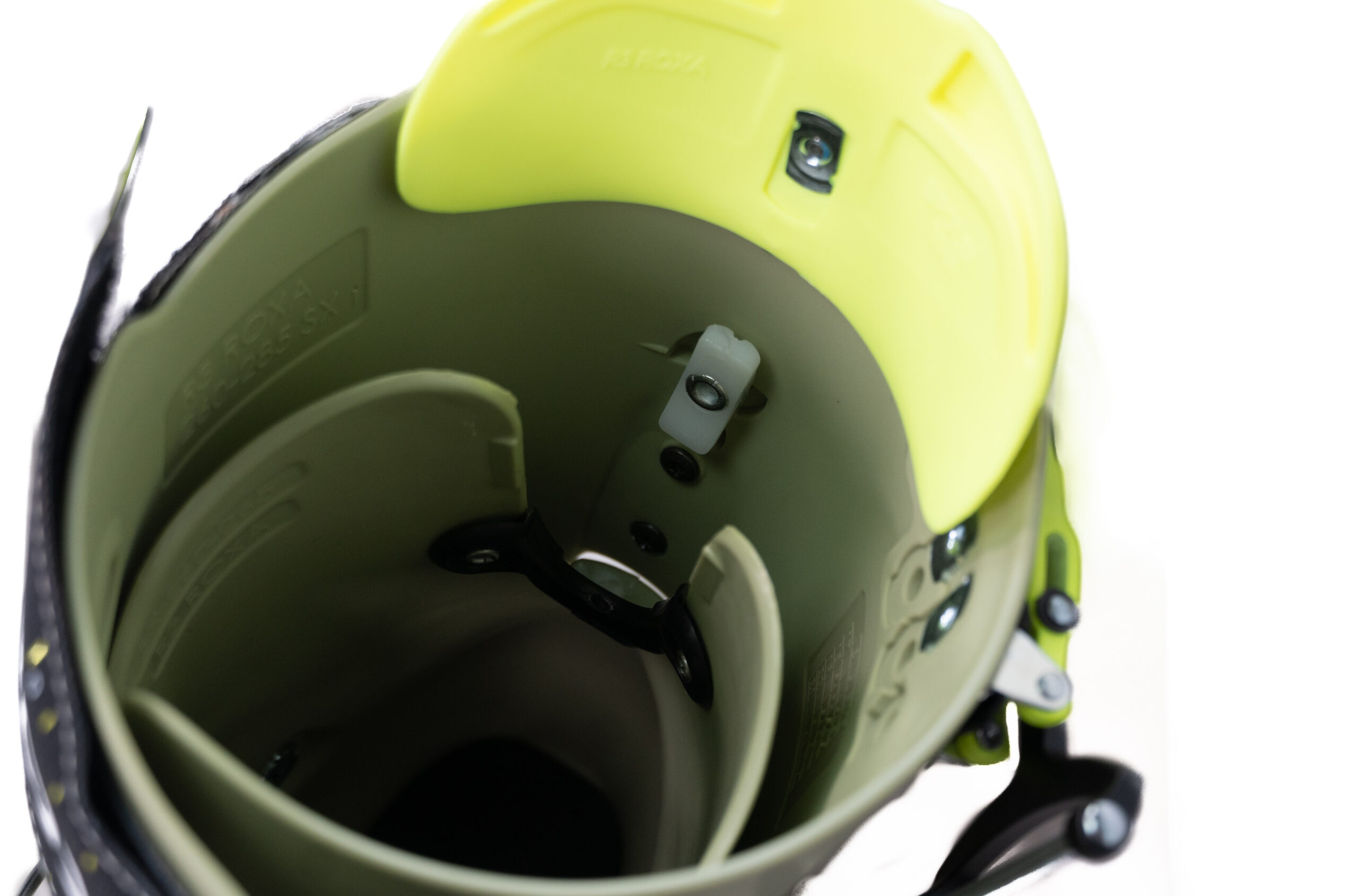 Weight & Comparisons
Weighing in at just under 1600 grams, the R3 130 TI I.R. could be described as a mid-weight touring boot. Yet perhaps because of its marketing, GripWalk soles, flex pattern, and observed usage, it seems to occupy a unique place between pure touring boots and heavier 50/50 boots.
Here are a number of our measured weights for some comparable boots. For our measured weights, we list the weights of each shell + the weights of each liner, then the total weight of the shells + liners.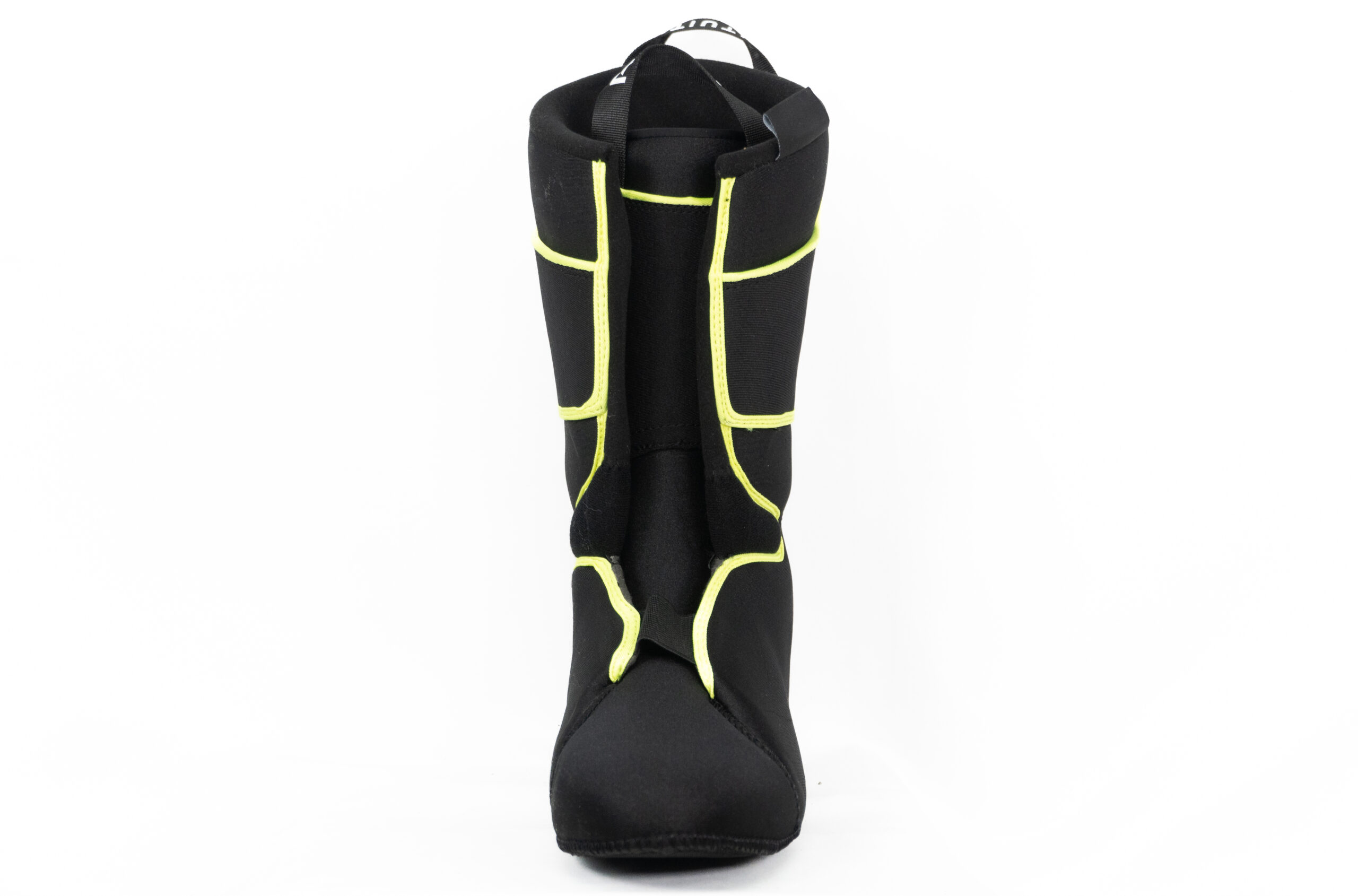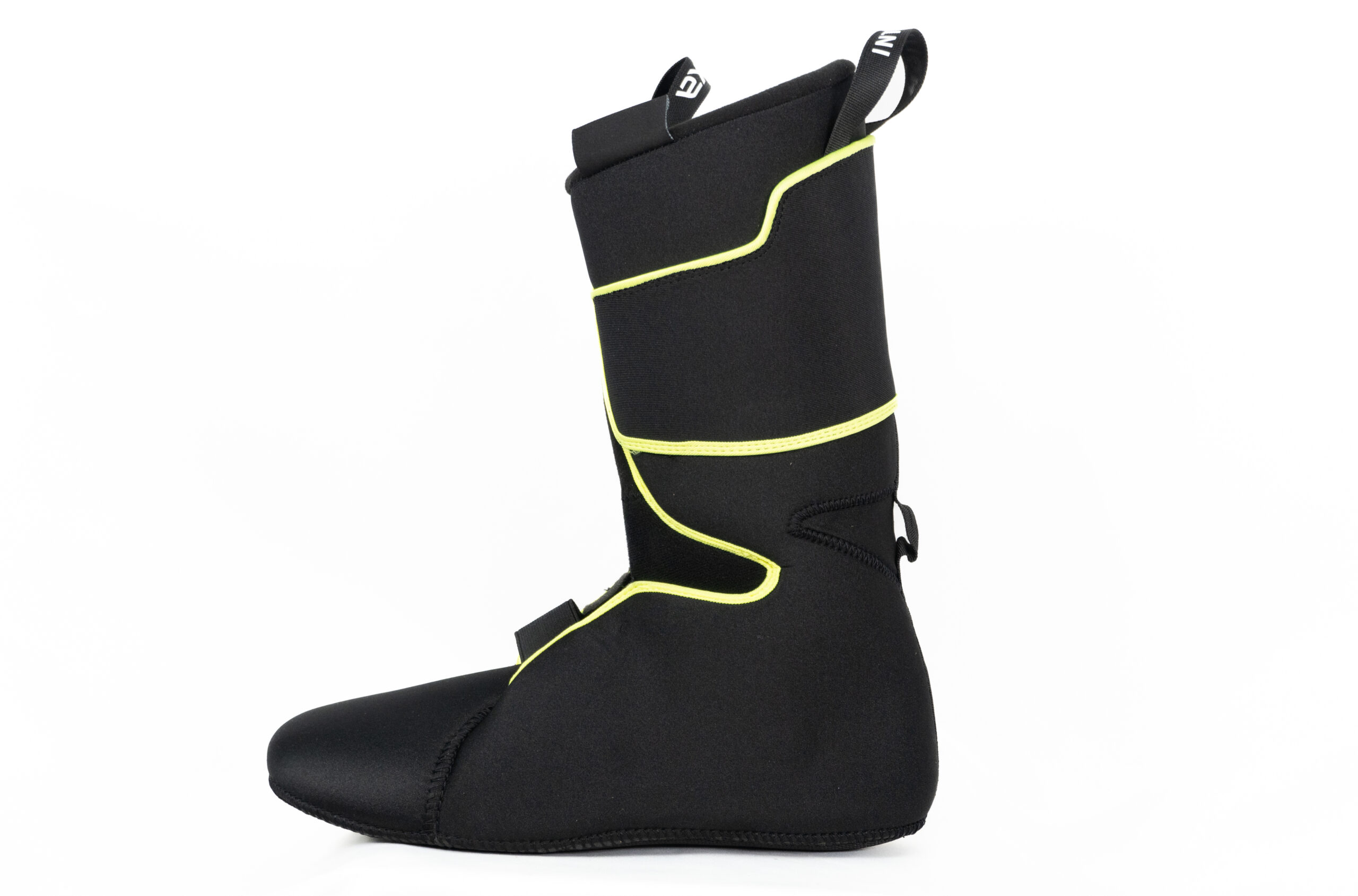 Things We're Curious About
One of the main shortcomings of the previous version of the R3 130 TI was its moderate range of motion when walking (until you took out the tongue), so we are curious to see how much this new iteration has improved in that regard. Some of our reviewers also found the upright stance and stiff, linear flex pattern of the old model to not feel intuitive, so that's another thing we're curious to test. We're also eager to see whether this is a boot that should be considered more for touring or as a 50/50 boot — or if it is truly the "do-everything" model — based on its hard-snow performance and comparisons to a range of other boots on the market now.
Bottom Line (For Now)
We have a few reviewers who are very excited to spend more time in this boot, along with a number of other new touring and 50/50 boots we've only recently received — we're envisioning a conga line of reviewers each wearing mismatched boots, hustling up a thinly covered skintrack in November, eager to take a quick lap, trade off a steaming boot to the reviewer to their right, and do it all over again…So look out for updates come Fall, and let us know of any questions you have about this boot in the comments section below.