Boot: 2022-2023 Head Kore RS 130 GW
Stated Flex: 130
Available Sizes: 24.5-30.5
Stated Last (size 26.5): 98 mm
Stated Range of Motion: 53°
Stated Forward Lean: 9° or 16°
Ramp Angle: 4°
Size Tested: 26.5
Stated Boot Sole Length (size 26.5): 303 mm
Blister's Measured Weight (size 26.5):
Shells, no Liners (left & right): 1334 & 1340 g

Liners, no Footbeds: 279.5 g & 276 g

Shells + Liners = 1613.5 & 1616 g

Stock Insoles: 30 & 29.5 g

Removable Spoilers: 23.5 & 23.5 g
Buckles: Micro-adjustable Superleggera buckles with "buckle lock"
Power Strap: 53 mm "Ratchet Velcro" Power Strap
Shell Material:
Cuff: Grilamid

Lower Shell / Shoe: Grilamid
Liner: KORE Pro Light
Soles: Replaceable Rubber Grip Walk Soles, ISO 23223
Binding Compatibility: Tech / Pin bindings, GripWalk binding, MNC bindings
Tech Fittings: Dynafit-Certified Tech fittings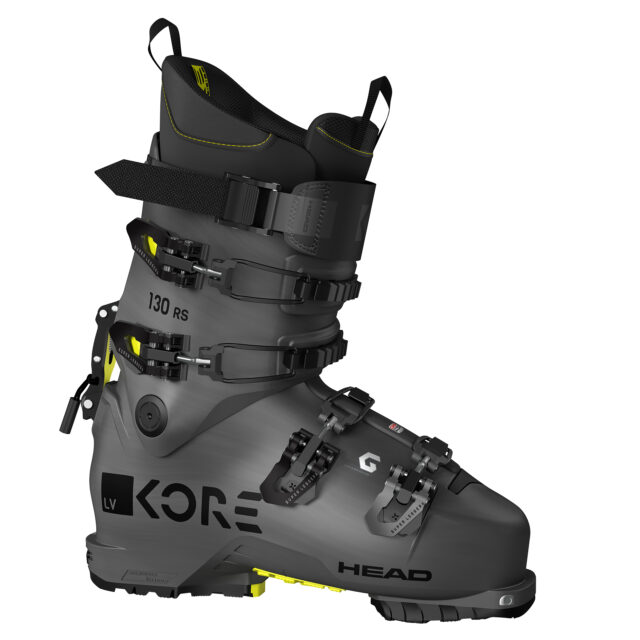 [Editor's Note: In the interest of getting you information sooner on some of the products we're reviewing, we're posting here some of our measured specs and manufacturer details, and will update in the future. Take a look, and let us know in the Comments Section below what questions you'd like us to answer.]
Intro
For the 22/23 season, Head has completely overhauled their Kore line of freeride touring boots. The all-new Kore series features five new models, built with either a 98 mm last or 100 mm last, and several features designed to improve both uphill and downhill capabilities. These features include a GripWalk sole with a rubber insert at the midsole for off-skis traction, a rebuilt walk mechanism, and buckles that can be locked in a forward position to help enhance mobility on the ascent.
The new walk mechanism is designed to provide a stronger connection between the cuff and shell than their previous design (which only prevented rearward movement when locked) and offers a stated 53° range of motion (vs. 45° on the previous model). In addition, the new boot's cuff offers forward lean adjustment between a "classic" stance at 16° and a "new" stance at 9°.
Head's Kore series of both skis and boots have become well known for their use of the lightweight material Graphene, which is reportedly again used in this newest version of the Kore boots. Head's website states: "Graphene is the thinnest and lightest element ever discovered by mankind. Graphene is also the strongest material on the planet, stronger than diamond and 300 times stronger than steel, all in the thickness of one atom."
All of the boots within the series feature fully heat-moldable shells, in addition to heat-moldable liners. The new lasts and geometries of the Kore boots are derived from their Formula and Raptor boots.
What Head Says about the Kore RS 130 GW:
"At home in the backcountry and in resort, the new KORE RS boot borrows technologies from HEAD's legendary racing performance range, giving you excellent power transfer and responsiveness in a backcountry friendly package. Available in two lasts: 98mm and 100mm, to suit all feet and all terrain."
The 22/23 Head Kore Boot Series:
Kore RS 130 GW (98 mm last): $1,125

Kore 120 GW (100 mm last): $1,050

Kore 110 GW (100 mm last): $925
Women-Specific Kore:
Kore RS 105 W GW (98 mm last): $975

Kore 95 W GW (100 mm last): $850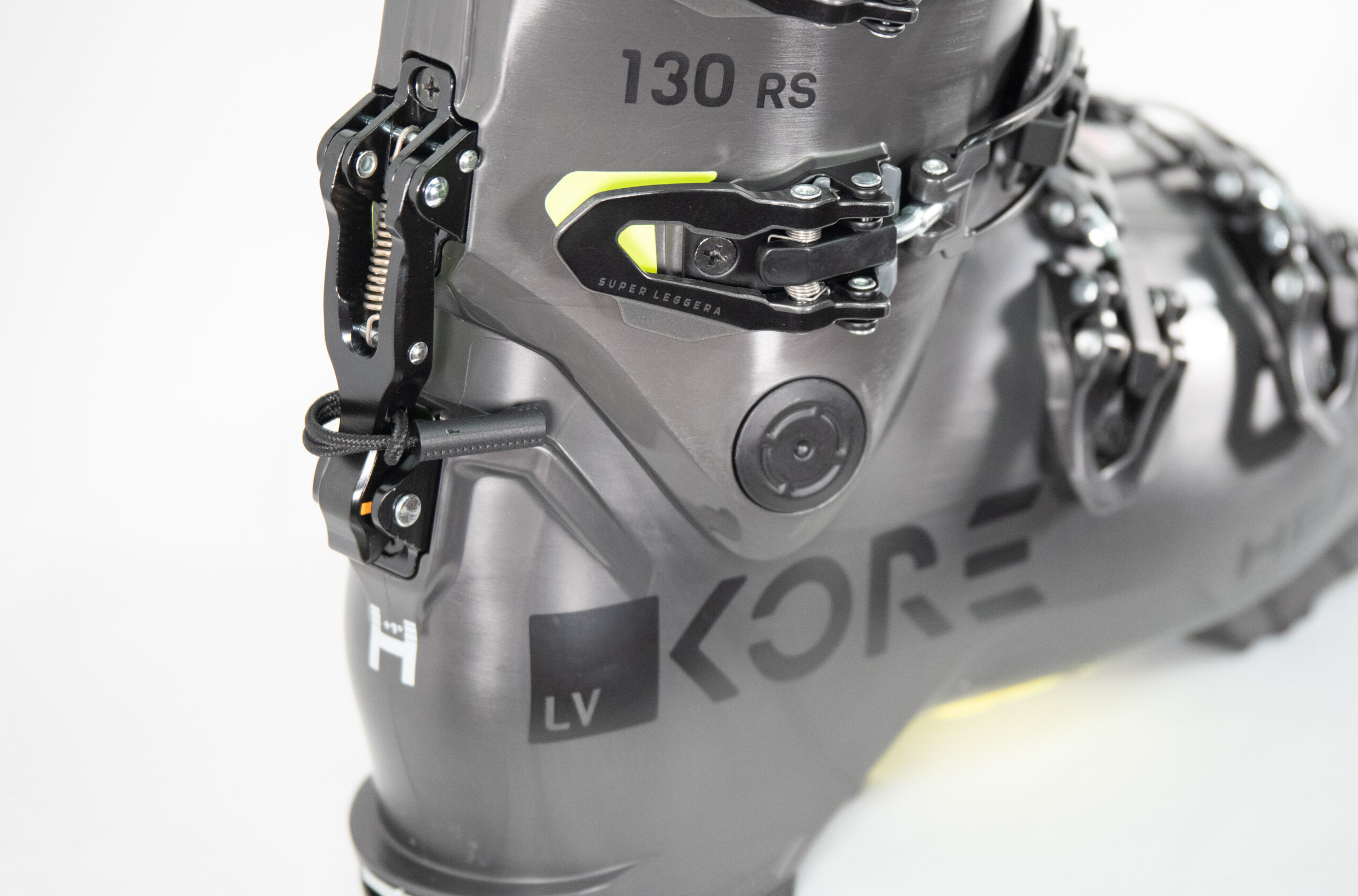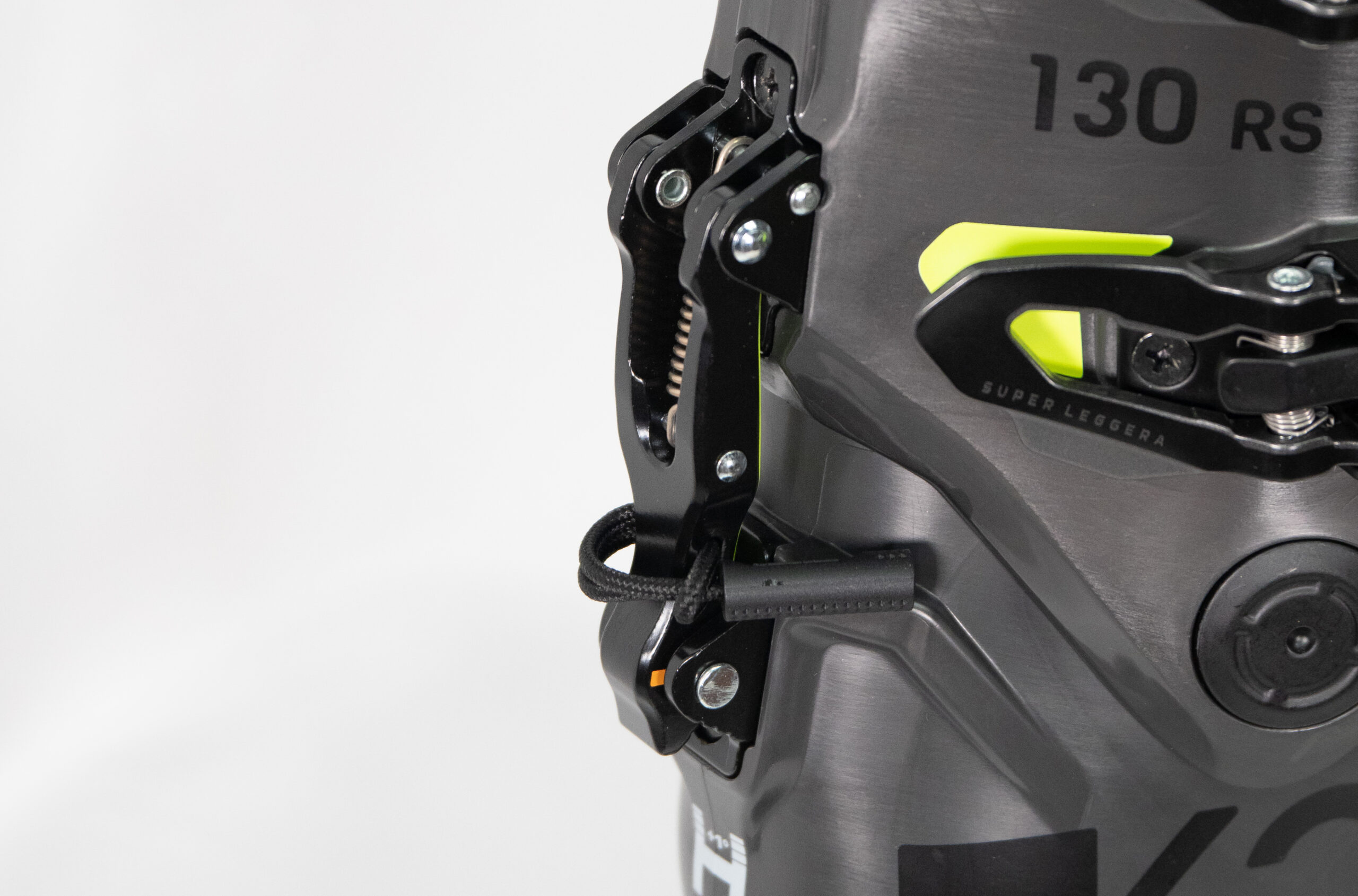 Weight & Comparisons
Within the expansive and varied list of boots below, which includes touring boots we'd classify as being primarily built with downhill performance as a priority, the 22/23 Head Kore RS 130 GW is situated almost exactly in the middle.
While it's slightly heavier than its predecessor, the Kore 1, the 22/23 Kore RS 130 is pretty average when compared to boots with comparable flex profiles and uphill capabilities. The Kore RS 130 GW is a couple of hundred grams lighter than several of the "50/50" boots that are more downhill oriented, such as the Tecnica Cochise 130 and the Lange XT3 130 LV.
For reference, here are a number of our measured weights for some comparable boots. For our measured weights, we list the weights of each shell + the weights of each liner, then the total weights of the shells + liners. Click the links for each boot to see which model years the weights apply to.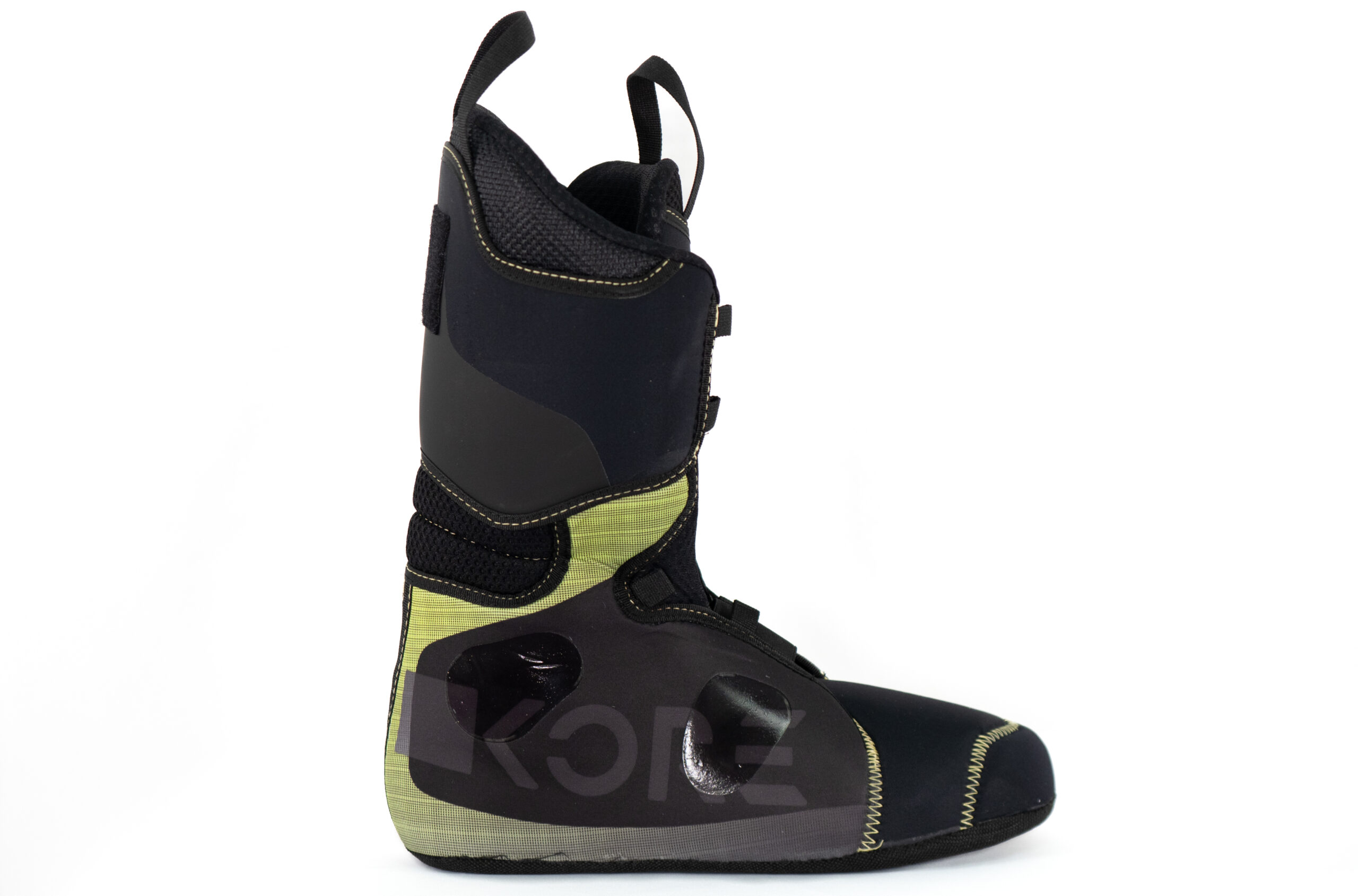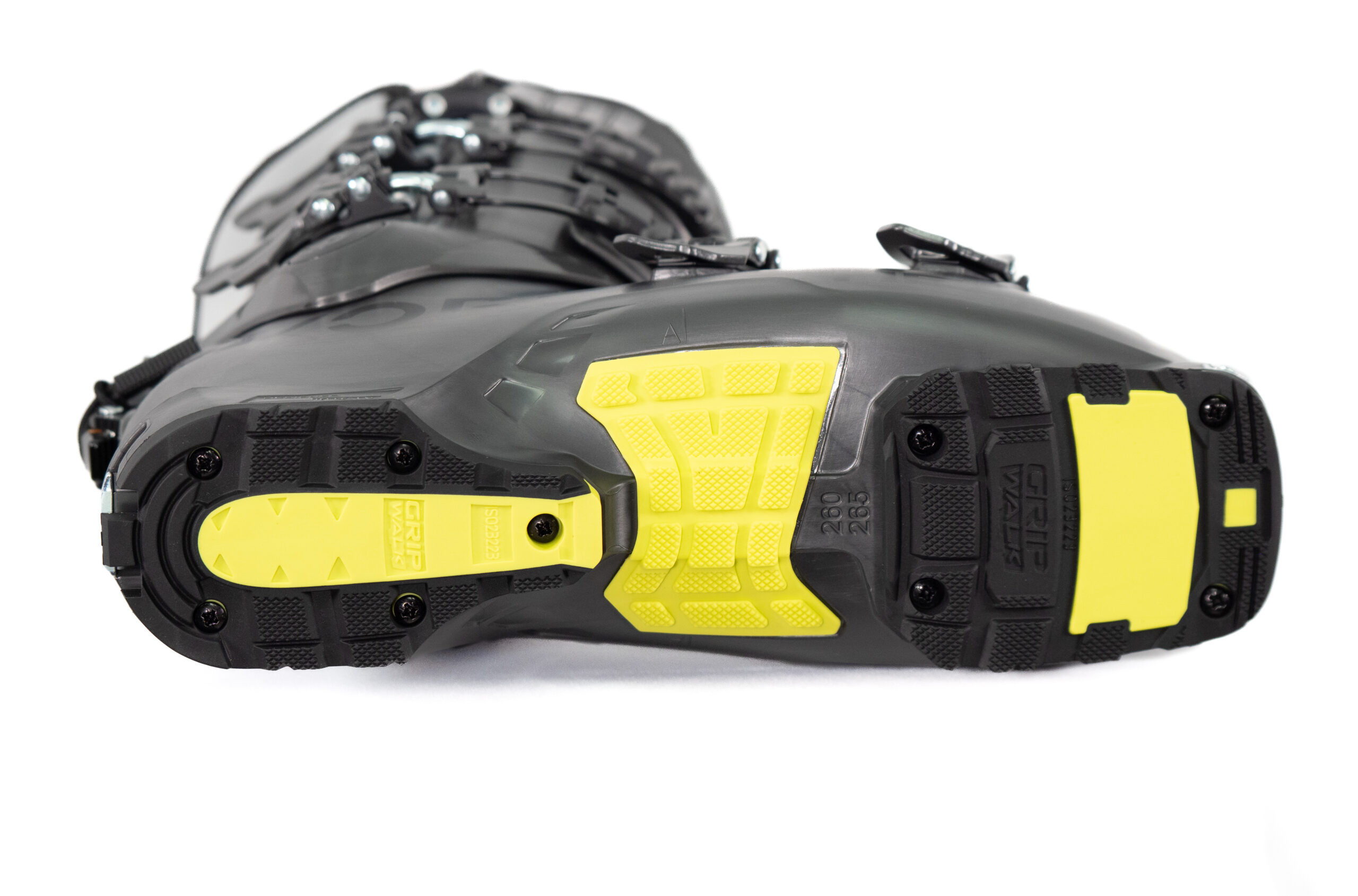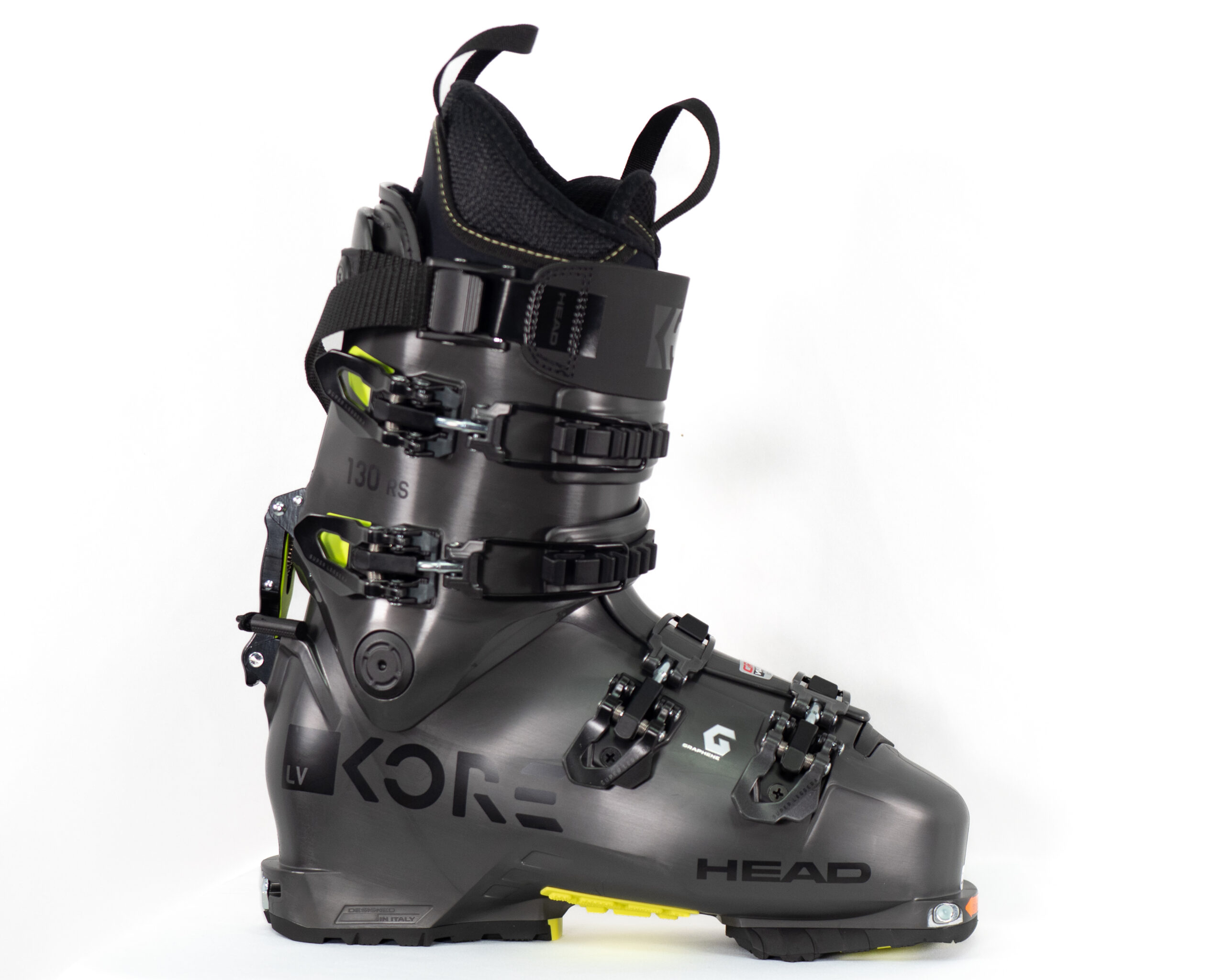 Things We're Curious About
The predecessor to the Kore RS 130 GW was a lightweight boot, but it lacked stiffness and range of motion when compared to several of its competitors. With a complete rebuild that seems like it should address the downsides of the old model, we are eager to see how this new version compares. Additionally, as a stiff, downhill-oriented boot with a GripWalk sole, we are curious to see if the new Kore RS 130 could serve as a do-it-all boot for inbounds and backcountry skiing.
Lastly, it will also be interesting to distinguish the various fit differences with the new vs. old Kore boots, given that the new Kore series is built with different molds and includes ample options for customization.
Stay Tuned
Keep an eye out for our thoughts on the Kore RS 130's on-snow performance in our 22/23 Winter Buyer's Guide, as well as more information and initial impressions on the women-specific Kore 105 W GW and 100 mm-last Kore 120.
Become a Blister member now to check out all of our Flash Reviews, plus get exclusive deals and discounts on skis, and personalized gear recommendations from us.