When considering a new running shoe, there are so many similar-looking shoes on the market being made by so many different companies, it is virtually impossible to (1) know where to begin; (2) quickly figure out which one or two products from a given brand might work well for you; and (3) determine what products from other brands might be the most similar and also worth considering.
So in our new "Blister Brand Guide" series, we provide an overview of the entire product lineup of a brand; highlight how each product stands out from the rest of that brand's lineup; and help you figure out quickly and easily which shoe might work best for you.
In our individual product reviews, we go very deep into the details of particular products. With these Brand Guides, the goal is not Depth, but Breadth. Our Brand Guides and full reviews are designed to complement each other — provide a broad overview of entire company lineups, and then also very detailed reviews of individual products.
All of Altra's shoes are based on two key design principles that set them apart from most other shoe companies' lineups. (1) Altra's shoes all have a zero-drop heel-to-forefoot platform, and (2) a wide, "foot-shaped" toe box. Many runners love this combo, but for people coming from shoes with higher heel-to-toe drops or narrower toe boxes, it may take some getting used to.
Since debuting their first shoe in 2011, Altra has gained popularity with both trail and road runners of all levels. The brand now offers shoes with a wide variety of cushioning, support, and traction.
As a general rule, Altra shoes have a wider and higher-volume fit than shoes from many other brands. While this can cause problems for some people with narrower feet, many runners love the comfort that Altra's platform provides, particularly when it comes to letting your toes splay out. And several of their models still feature a pretty snug fit through the heel and midfoot, so that some runners with low-volume feet can still get along quite well with them.
All of their women's shoes also feature the brand's "Fit4Her" design, which essentially means that they modify the fit of the shoe to accommodate the slightly different shape of women's feet.
Altra started out as a trail-running brand, but has expanded into the road-running world in the last few years, as well as hiking-oriented footwear.
In this guide, we'll present Altra's road shoes and trail shoes separately, and will order these lineups from the most cushioned to least cushioned.
(Most Cushioned to Least Cushioned)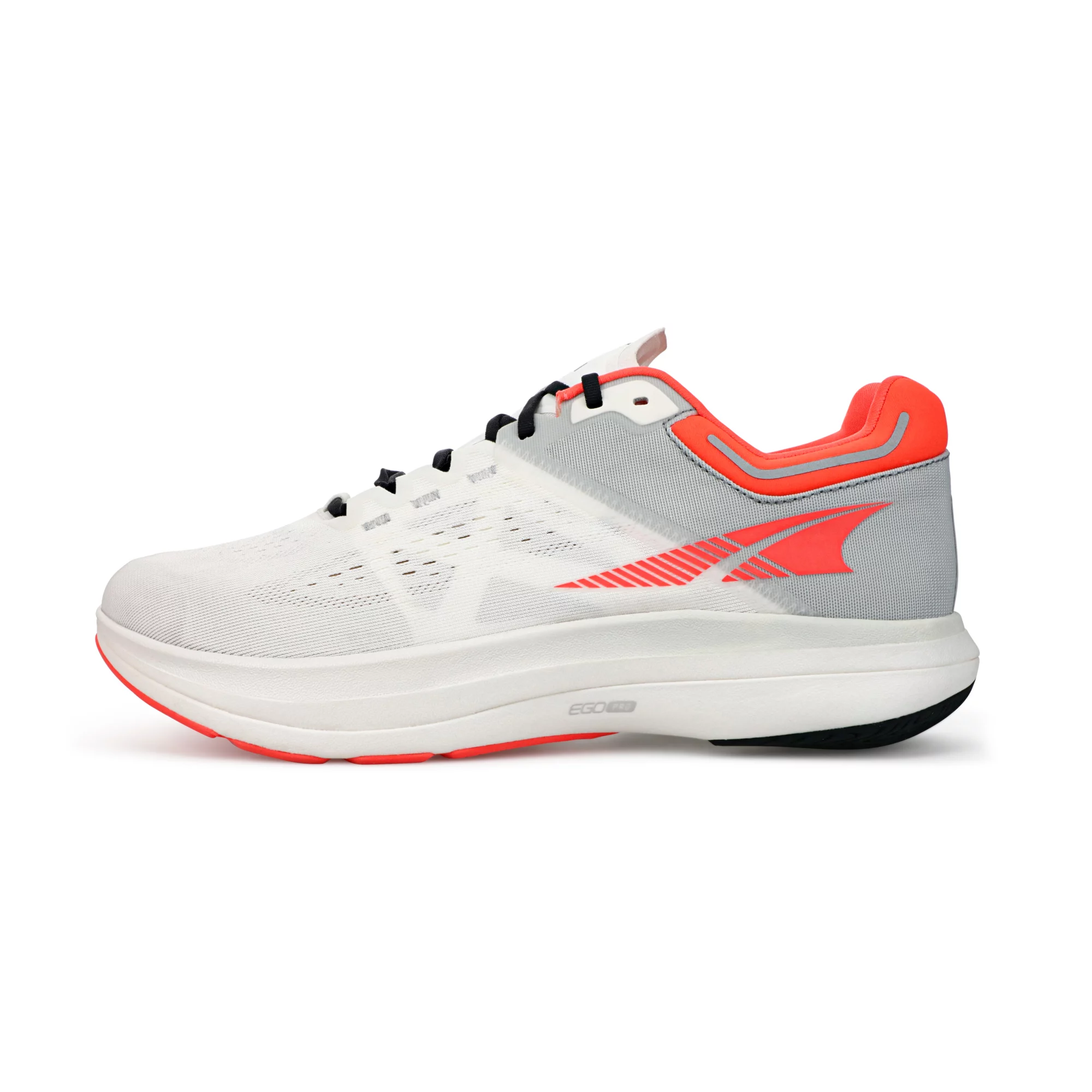 Altra's Vanish series is the brand's foray into hyper-performance footwear for fast training and racing. The Vanish Tempo incorporates technology new to Altra shoes, specifically 33 mm of "EGO PRO" midsole foam for sustained energy return and cushioning over longer distances. Built on Altra's narrowest last, the Vanish Tempo's midsole features rockered geometry to facilitate toe-off, which should help combat leg fatigue on longer efforts. Even though the Vanish Tempo adopts a more maximalist style (rocker and all), it stays faithful to Altra's zero-drop design principle, so it's still ideal for runners with a forefoot or midfoot strike. Unlike the Vanish Carbon, the Vanish Tempo does not have a performance plate, so it should feel slightly more forgiving, though that likely comes at the expense of some energy return. If you're looking for a shoe for workouts or race-day that manages to pack a ton of cushioning into an impressively lightweight and agile package, check out the Vanish Tempo.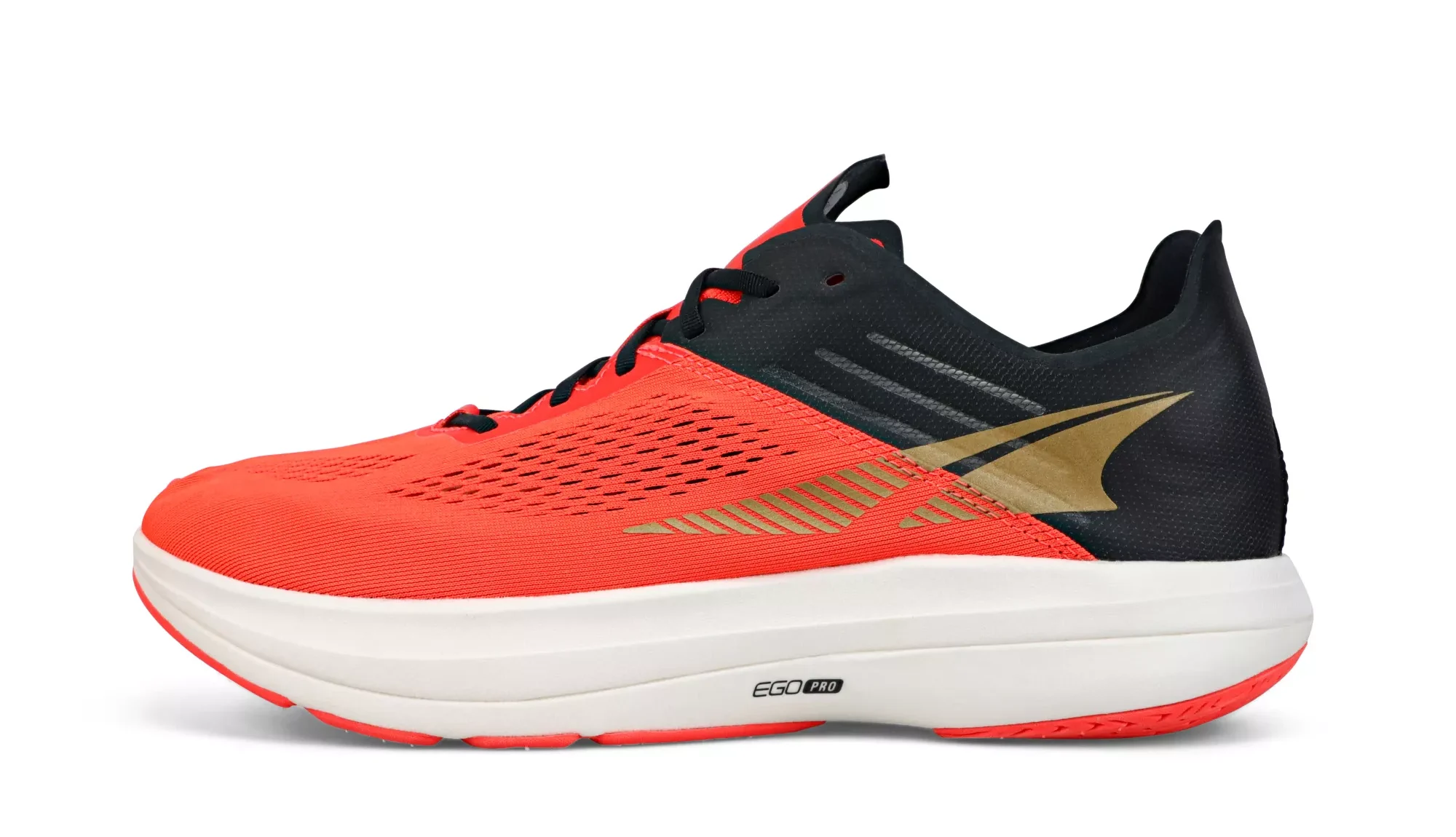 As Altra's first carbon-plated road model, the Vanish Carbon is one of the lightest "super shoes" on the market. It resembles the Vanish Tempo in many ways — the two shoes share stack heights, EGO PRO foam midsoles, a narrow last, and Altra's "Active Stance Rocker" geometry. However, the Vanish Carbon gets a flexible Carbitex half-plate underfoot for a snappier ride and it weighs in nearly 30 g lighter than the Vanish Tempo. These features move the Vanish Carbon more towards a race-day option than a model to log a ton of miles in during training. Some of the weight-saving measures Altra took when constructing the shoe support this kind of use. The Vanish Carbon's fine-engineered mesh upper and the spartan amounts of rubber on its outsole clearly prioritize speed over durability, which could negatively impact the shoe's overall longevity. That said, if you're interested in a high-performance model true to Altra's signature style and care more about results than necessarily how long a shoe will last, give the Altra Vanish Carbon a look.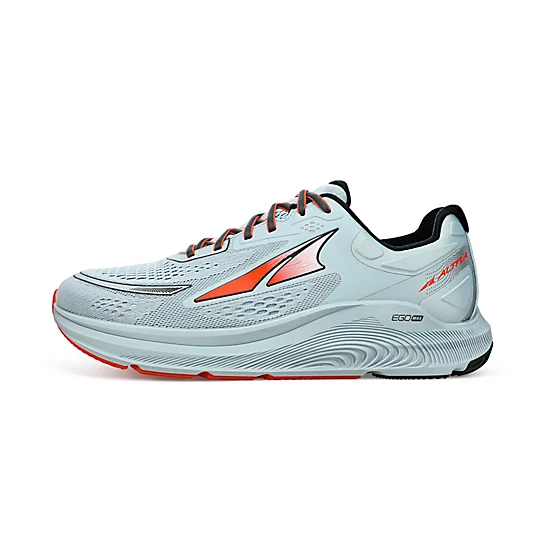 With 30 mm of stack height, the Paradigm 6 is one of Altra's highest cushioned road models. Like in previous versions of the shoe, it uses the brand's "Guiderail Dynamic Support" system, which is designed to provide support and pronation control when you start to fatigue, but not really affect you when you're running normally. The Paradigm was originally designed for the Badwater 135 Ultramarathon, so it should be well suited to long runs on the road, particularly if you notice that your technique can get sloppy / inefficient during long runs. The latest version benefits from Altra's premium "EGO MAX" midsole foam and a trimmer design compared to the Paradigm 5. Ideal for those who need added structure / support, the Paradigm 6 could be a good option for runners who want a high-cushioned road trainer that offers more support than the Torin 6.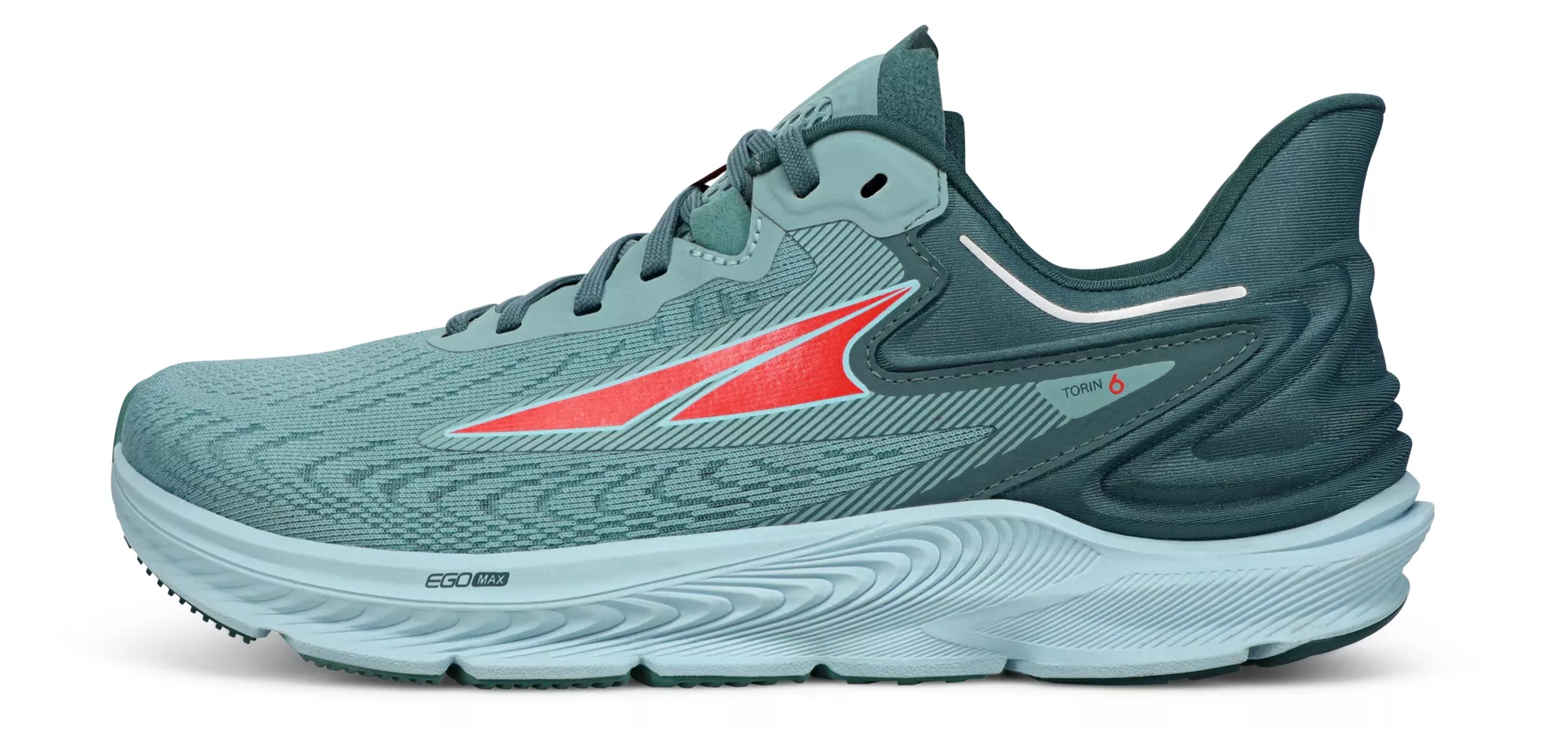 The Torin is still one of Altra's most popular road shoes, versatile enough to meet many runners' demands. The 6th iteration receives a midsole made from Altra's premium EGO MAX foam built on their standard last, which should be suitable for most foot shapes. The Torin 6 also has a redesigned heel collar and tongue construction for a more precise fit, so despite being a highly cushioned option, it should still feel relatively fast at higher intensities. If you're looking for a substantially cushioned shoe for a wide range of uses — from workouts to long runs to marathons — check out the Torin 6.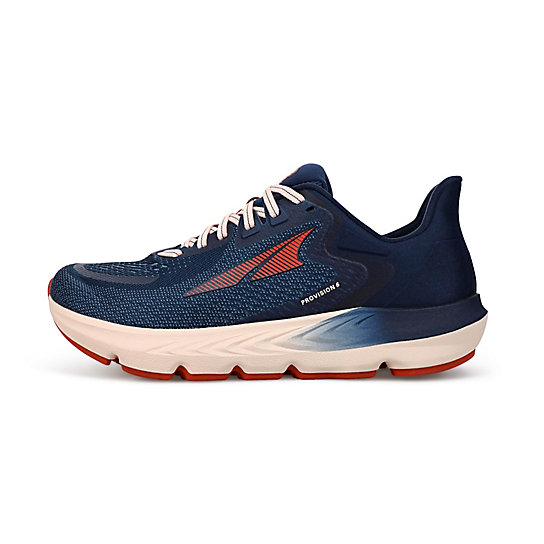 The Provision 6 shares a lot in common with the Paradigm 6. The two models are considered "stability" shoes, both featuring Altra's Guiderail Dynamic Support system for pronation control and "InnovArch" technology, which wraps the arch area of the foot to encourage a more natural gait cycle. However, the Provision 6 uses Altra's standard EGO midsole foam (and less of it), so it likely won't feel nearly as plush as the Paradigm 6's EGO MAX foam. With its slightly lower stack height and weight, this shoe would be a good match for people who need a more supportive shoe than the Torin 6 but want something a little more minimal than the Paradigm 6.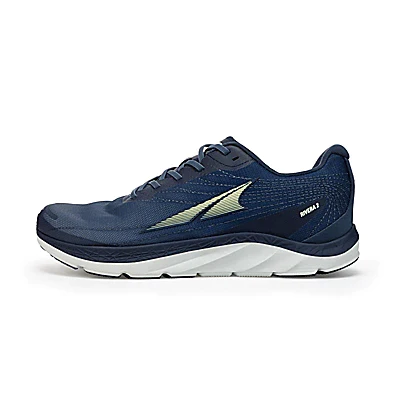 Often drawing comparisons to Nike's classic Pegasus line, the Rivera 2 is one of Altra's most approachable all-around road shoes. The 26 mm of stack height the Rivera 2 gets from its EGO midsole gives it slightly less cushioning than the Torin 6, but it will likely provide better energy return because of its reduced weight and lower stack. The Rivera 2 is also built on Altra's narrowest last, so it should conform to narrow feet better than wider-fitting road models in the brand's lineup. While long-distance runs are in this model's wheelhouse, it's probably best used as a daily trainer for half-marathon distances and below. If you're new to running and need an approachable shoe to get started, or if you're a more experienced runner looking for something to log routine miles in, consider checking out the Rivera 2.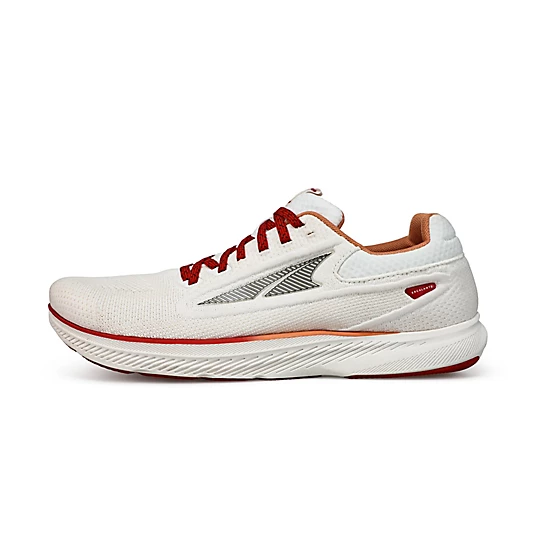 The Escalante 3 is Altra's mid-cushion, lightweight, all-round road shoe. For 2022, the Escalante gets a new sock-like upper with added elastic for better foot lockdown, but gains a few grams relative to the previous version of the shoe. Aside from its new upper, the Escalante 3 provides the same accommodating fit on Altra's standard last and fairly soft cushioning from the same EGO midsole as its predecessor. The Escalante 3 could be a good option if you're in the market for a lightweight, flexible road shoe for everyday training runs and don't want a more supportive / structured shoe. It could also work as a slightly less cushioned alternative to the Rivera 2. If you're looking for a race-specific shoe, the Escalante Racer would likely be a better fit thanks to its lighter construction and firmer cushioning.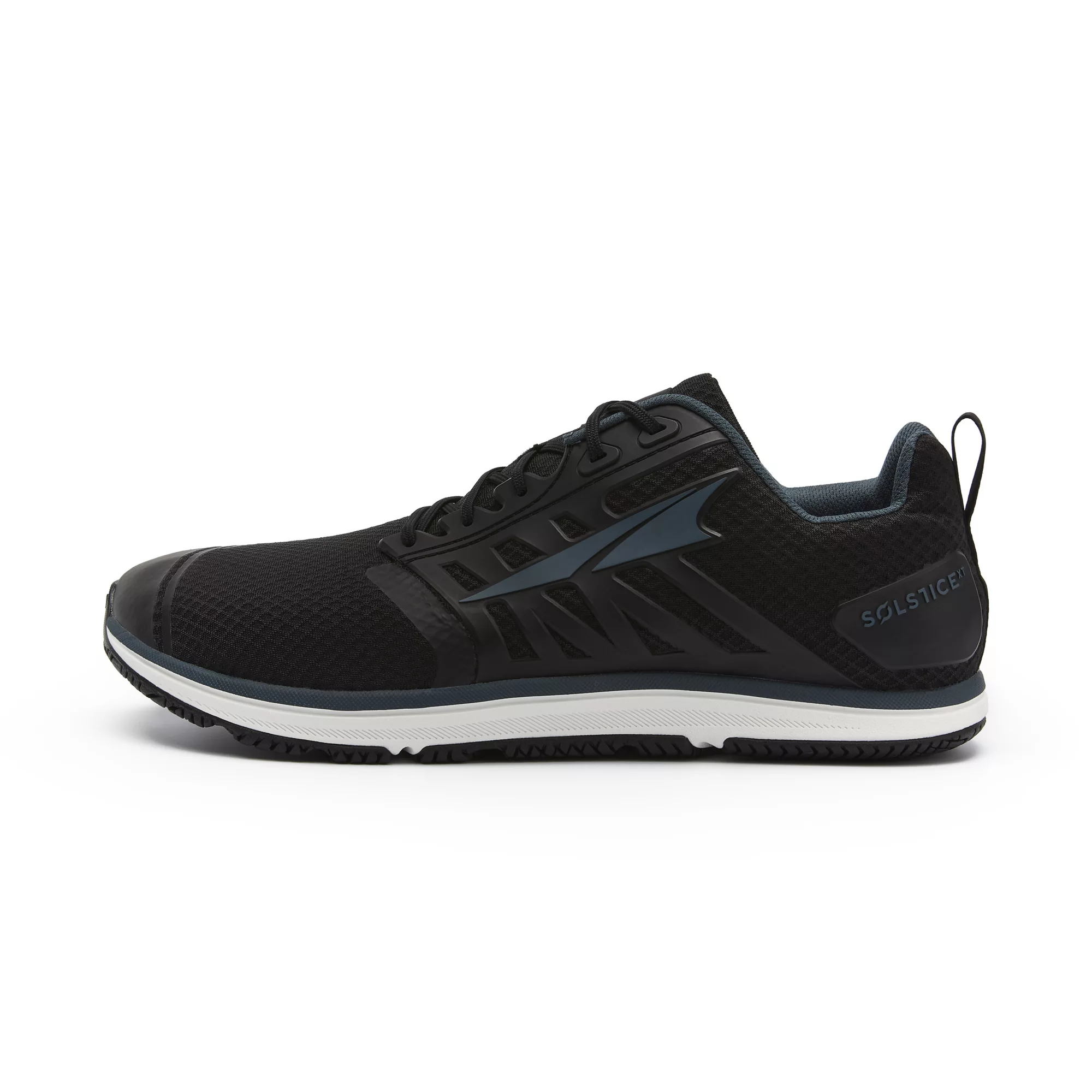 The Solstice XT 2 is geared towards both gym training and running. It has the same moderate cushioning and full rubber outsole found in last year's version of the Solstice, but with a more durable, caged upper to support lateral movements. While the Solstice XT 2 has a fairly similar construction to the Escalante 3, its more supportive upper and gym-specific midsole / outsole make it a better option if you're looking for a shoe to use for gym workouts that include a little bit of running — if you're just looking for a moderate cushion road running shoe, the Escalante 3 will likely be a better fit.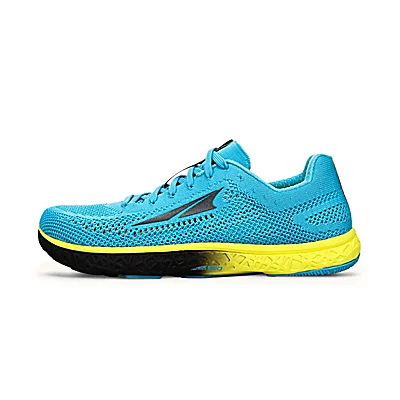 The Escalante Racer is a lighter, firmer, lower-to-the-ground version of the Escalante 3. It has a slightly stiffer midsole for better energy return at faster paces and a more minimal / breathable mesh upper. If you want a fast shoe that still offers a bit of protection / cushioning from the pavement along with all of Altra's other standard features, look no further. The Escalante Racer should be a solid option whether you're looking for a moderate-stack, race-specific shoe or just want something that feels a little faster than shoes like the Escalante 3 or Torin 6 for everyday training.
(Most Cushioned to Least Cushioned)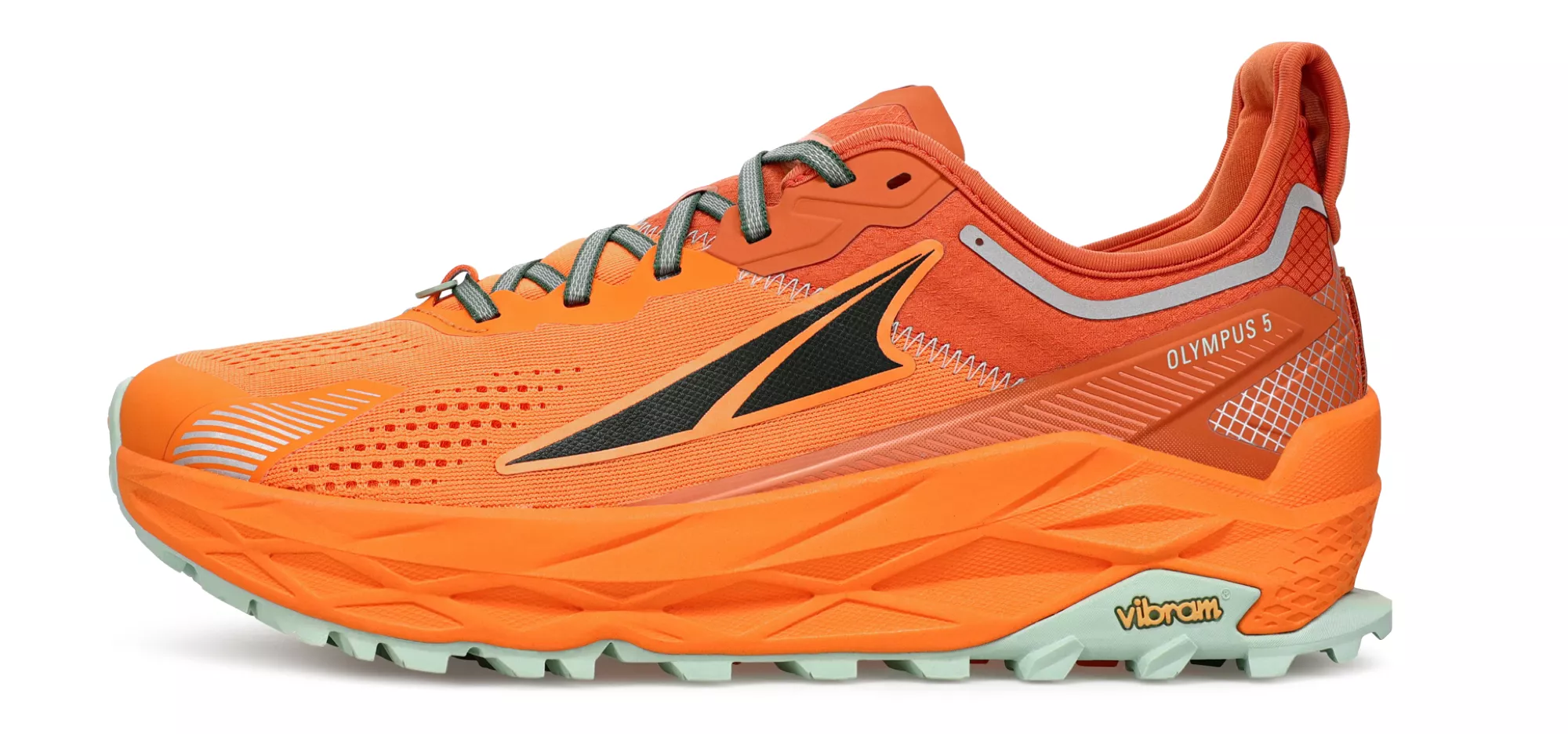 With 33 mm of stack height, the Olympus 5 is Altra's most cushioned trail shoe. It's built on their original last, the widest of their three offerings, making it a good candidate for runners with wide feet. As one of Altra's more expensive models, the Olympus 5 benefits from premium materials like an engineered mesh upper, Vibram MegaGrip outsole, and "Innerflex" technology — small grooves in the midsole that reportedly enhance flexibility and ground feel in high-stack shoes like the Olympus 5. Built for tackling long-distance runs and thru-hikes, the Olympus 5 is heavier than other shoes in Altra's lineup and won't feel nearly as secure on technical terrain as models with lower stack heights. That said, if you're looking for a burly, maximally cushioned shoe with outstanding grip for ultra-length efforts, the Olympus 5 is worth checking out.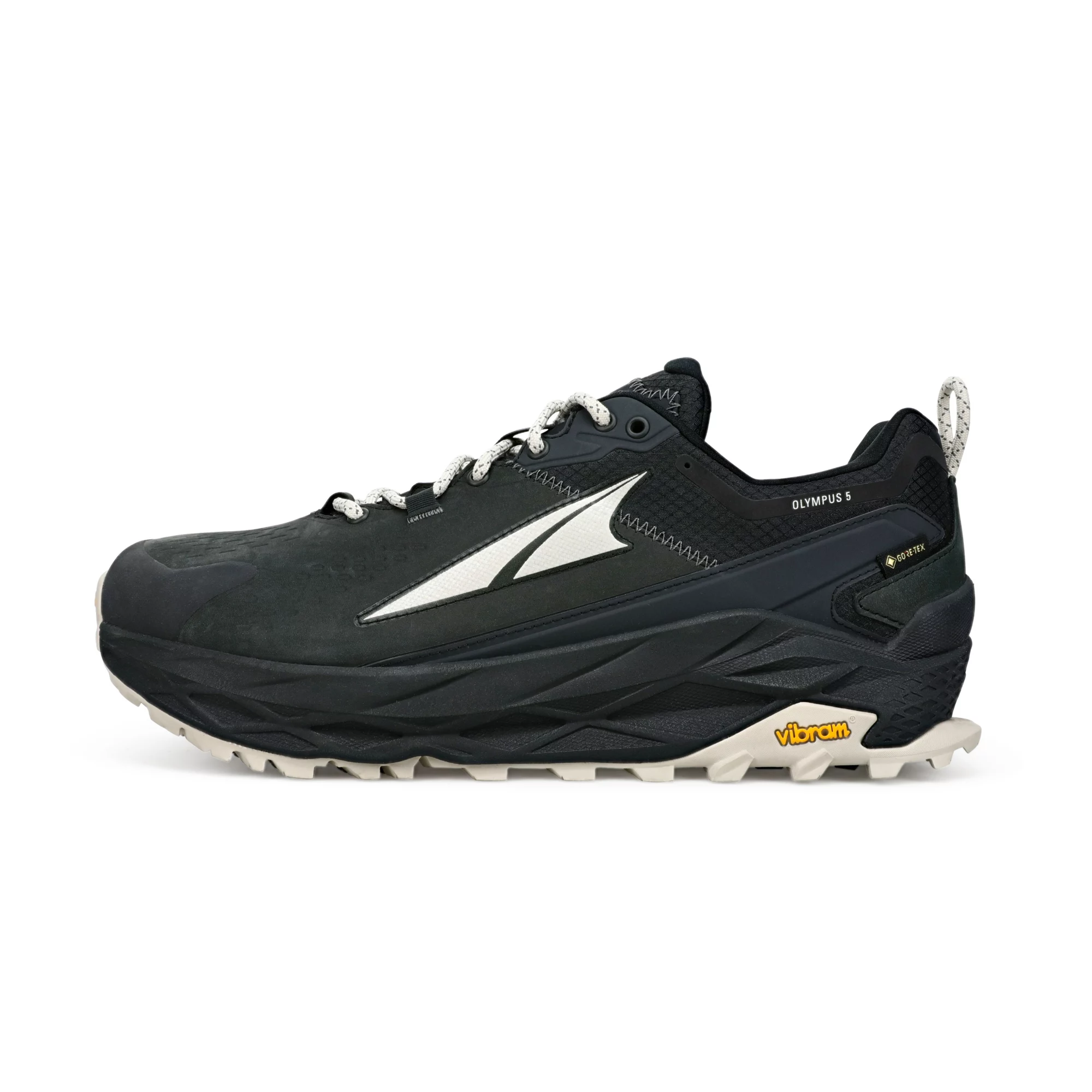 The waterproof version of the Olympus 5 gets the same premium treatment as the standard version of the shoe, with top-of-the-line Gore-Tex protection instead of the "ALL-WTHR" waterproof technology Altra uses elsewhere in their lineup. Aside from a slightly tweaked heel collar for a better seal, the Olympus 5 Hike Low GTX shares all the same features as the standard model. However, at a hefty 473 g / 376 g (men's / women's) and with poorer breathability than the standard version, it's not the best option for trail running for many people, so Altra designates it as a hiking shoe. If you enjoy the fit and feel of the Olympus 5 for treks on trails, but find that you could benefit from a weatherized version, the Olympus 5 Hike Low GTX could be for you.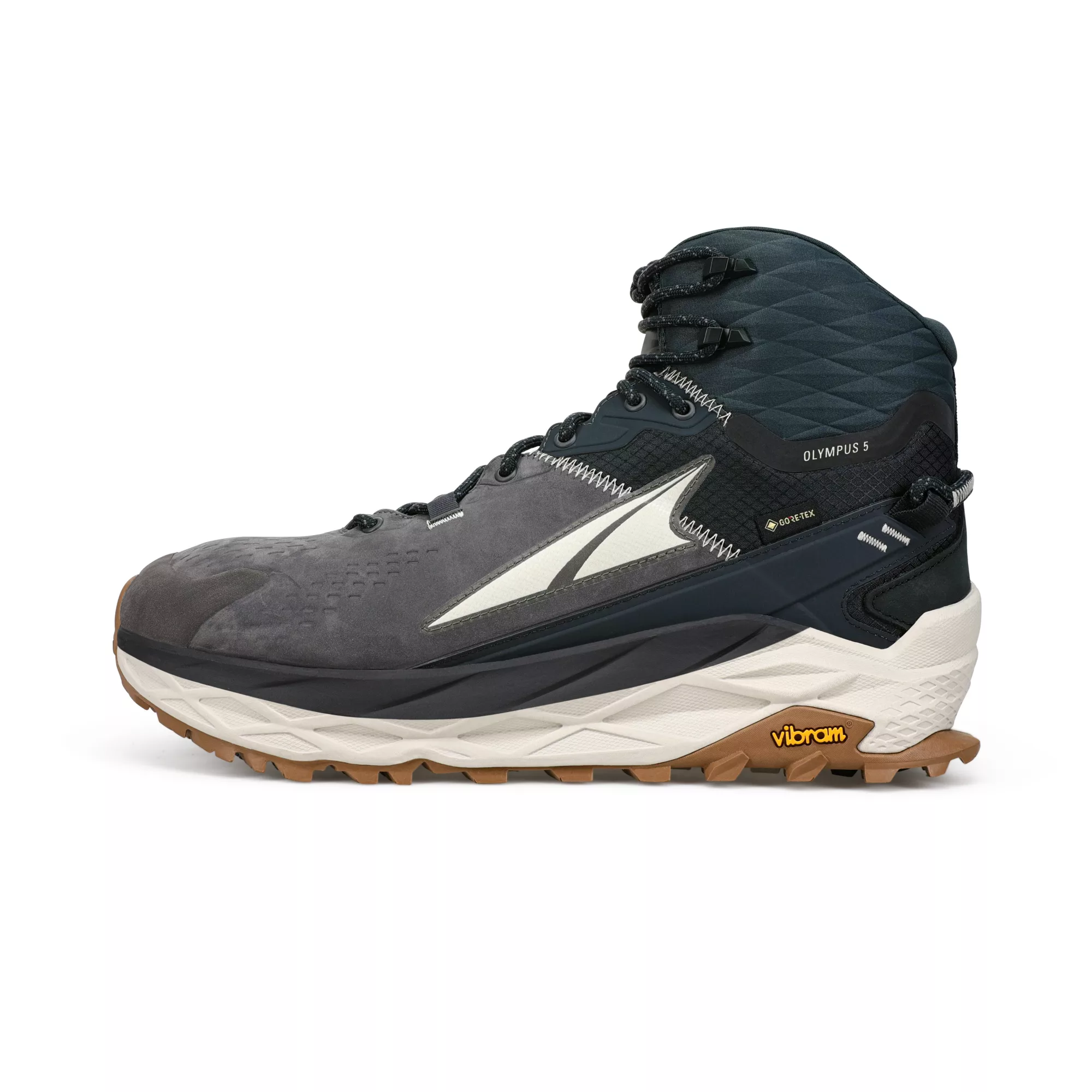 The Olympus 5 Hike Mid GTX takes the same basic construction of the Olympus 5 Hike Low GTX and adds an extended ankle collar for better stability on unstable terrain. If you're looking for a hiking shoe that wears more like a boot for wet, cold conditions, and you don't mind sacrificing a little breathability, the Olympus 5 Hike Mid GTX could be a good option.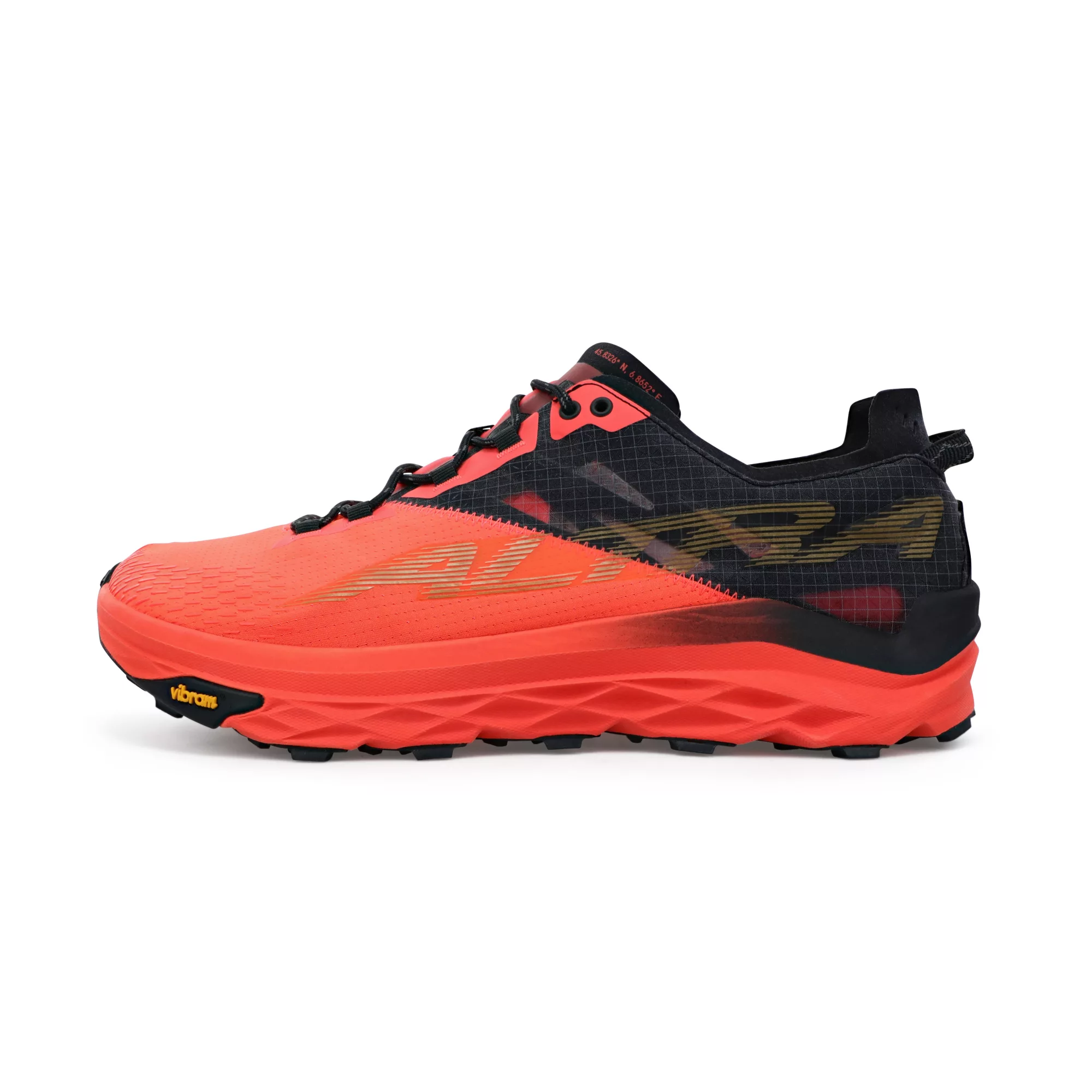 The Mont Blanc is Altra's flagship high-performance trail shoe designed for long excursions on trails of any kind. Up top, the Mont Blanc wears a minimal racing-style split mesh upper, with sections of thinner material over the toe box for breathability and more structured mesh by the heel and midfoot for support. The weight-saving measures Altra takes in the Mont Blanc's upper might make the shoe feel more nimble, but it will also likely mean that it won't be as durable as some of Altra's other trail models. Moving down to the shoe's midsole, Altra uses their premium EGO MAX foam on their standard last, a pairing intended to provide comfort with a bit of extra 'pop' at faster paces. Keeping an eye on performance, they also swap out their own proprietary "MaxTrac" outsole for Vibram Litebase, which should give the Mont Blanc an advantage on technical / unstable terrain relative to models like the Lone Peak 6. Relative to the Olympus 5, the Mont Blanc is notably lighter, has a narrower last, and a firmer, more efficient midsole material. If you're in the market for a higher-end trail shoe for racing ultras, or just want a lightweight long-distance option for parading around places like the Alps, check out the Mont Blanc.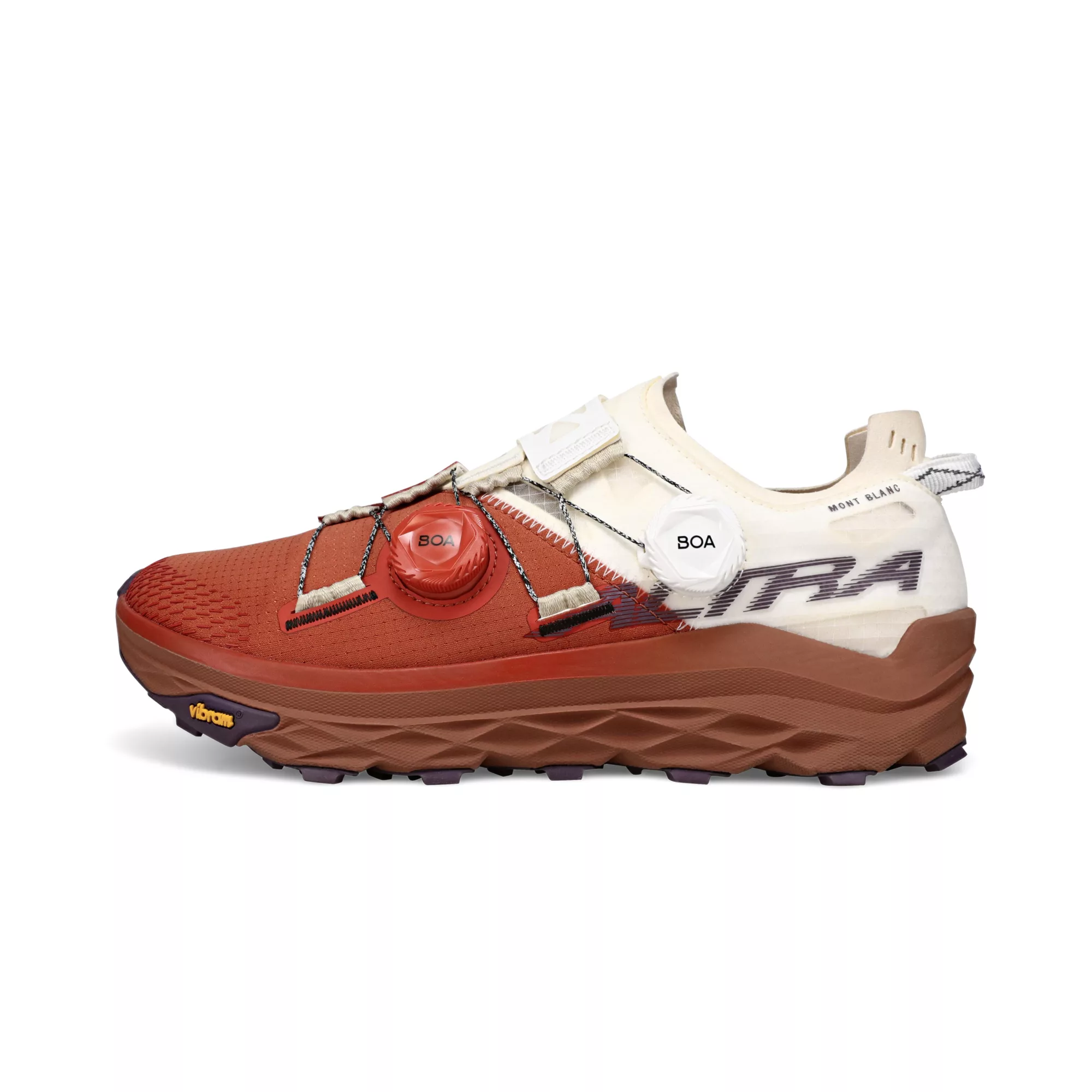 This version of the Mont Blanc carries over all the same features as the original, but swaps out a traditional lacing system for BOA's dual-dial "Fit System." Each lightweight dial controls the tension over two separate zones of the foot — one at the ankle / heel collar, the other centered more toward the midfoot. Instead of having to stop and tie / untie shoelaces, the Mont Blanc BOA's Fit System enables fit adjustments to be made on the fly by simply rotating one or both of the dials. However, because the BOA dials are in fixed positions, the ability to practice more precise, alternative lacing techniques (e.g., skipping an eyelet or tying a runner's knot to prevent heel slippage) is lost. That said, if your motives are speed and efficiency, upgrading to the Mont Blanc BOA might be a good move.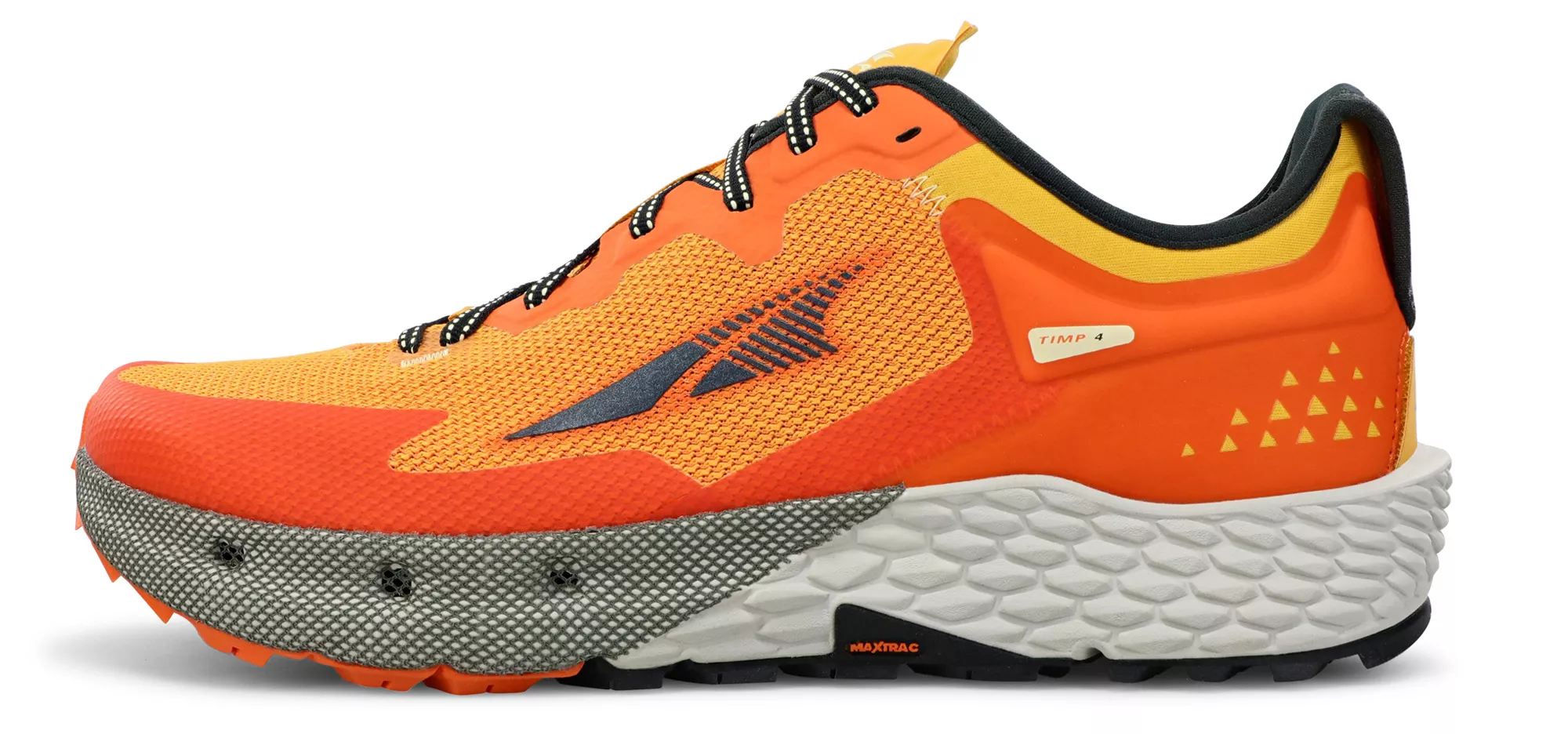 Altra reinvented the entire Timp line with the Timp 4. Adored by many for its plush cushioning and versatility, the latest version of the shoe received several upgrades, including a new EGO MAX midsole for allegedly better energy return, a simplified quick-dry engineered mesh upper, and Altra's Innerflex midsole technology. The Timp 4 is built on Altra's standard last, and its 29 mm stack height likely isn't too tall to jeopardize the shoe's stability for many runners. With no rock plate, it won't be as protective as other models in Altra's lineup, but it should have comparable – if not superior – ground feel, while also still having plenty of cushion for longer efforts. One area Altra decided to forgo when updating the Timp 4 was the outsole, which keeps with the same MaxTrac rubber. Still, the shoe's emphasis on ground feel should more than make up for underperforming tread, and the Timp 4 is still a great option for runs of any length on all but the most technical trails. If you like the Lone Peak 6 but crave a few more millimeters of foam underfoot without adding a ton of weight, take a look at the Timp 4. For a more comprehensive look, check out our full review of the shoe here.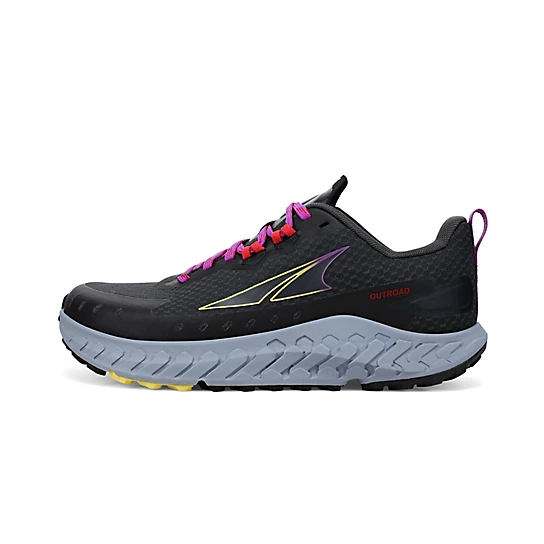 The popularity of road-to-trail shoes has attracted many brands to design models for that category, and Altra's new Outroad is exactly that. Equipped with a MaxTrac rubber outsole, EGO foam midsole, and protective overlays across the toe rand, the Outroad incorporates elements from both the brand's road and trail lines. It's built on Altra's narrowest last, though the shoe's foot-shaped fit will still offer a considerable amount of room in the toe box. A slimmer fit will also likely make the Outroad feel more agile transitioning between different types of terrain. Altra designed this shoe specifically for road runners looking to ease into spending more time on dirt, so it's probably best suited for medium-distance road runs that incorporate stretches of non-technical terrain, like bike paths or fire roads. If you're looking for a well-cushioned shoe that can feel sensible on smooth trails and roads, consider giving the Outroad a try.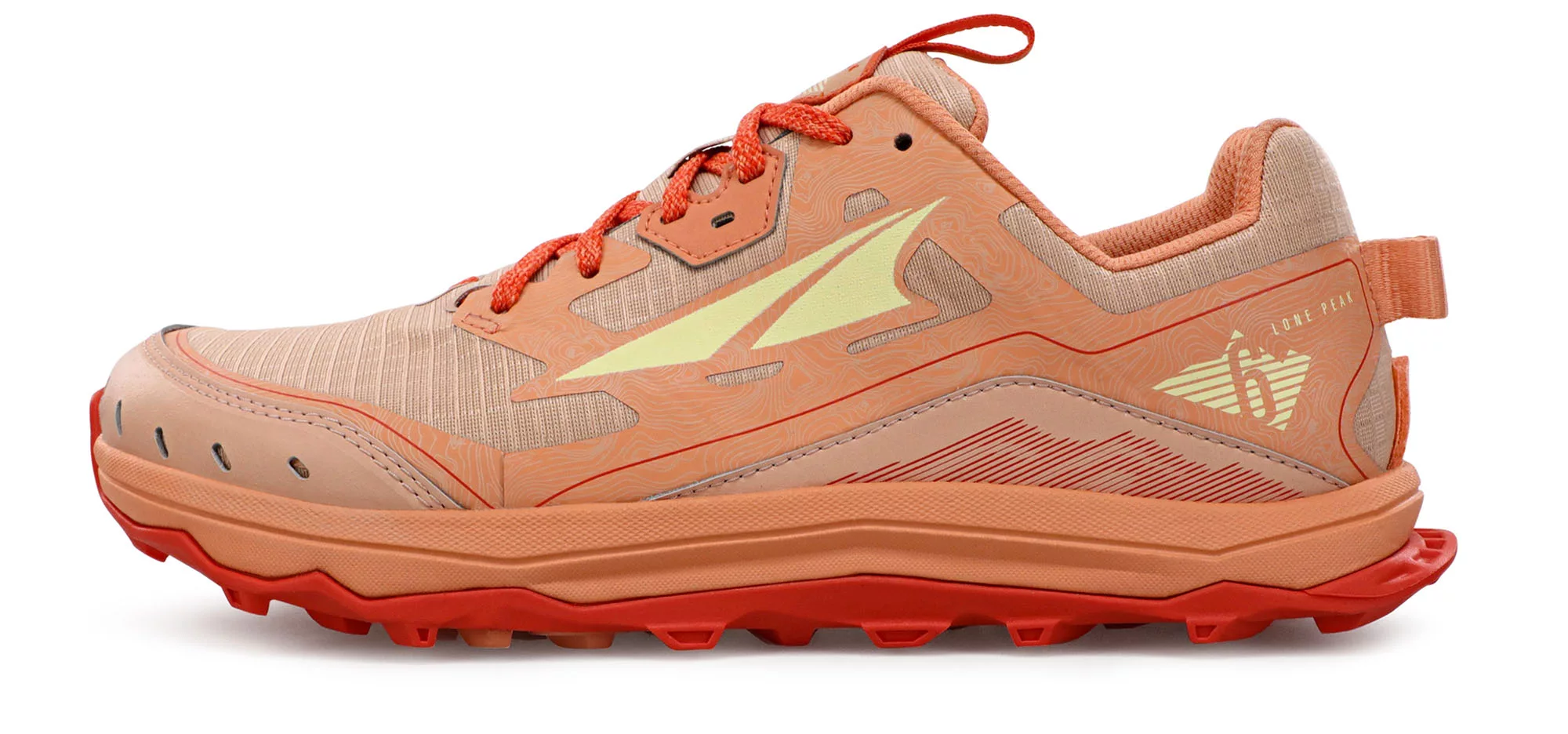 The latest version of Altra's original, moderately cushioned trail shoe makes a few minor changes to its predecessor in the Lone Peak 5. The Lone Peak 6's upper has been tweaked to improve the fit slightly and simplify the lacing system. It also features a familiar midsole made from Altra's EGO foam and a MaxTrac outsole studded with "TrailClaw" canted lugs. Overall, the Lone Peak 6 could be a solid option for runners looking for a versatile trail shoe with a wide toe box and zero-drop platform. Its slightly lower stack height makes it a potentially better option for technical / uneven terrain than the Olympus 5 or Timp 4, though in our experience, this will be very dependent on how these shoes fit your feet. So as always, we highly recommend trying them on. If you want the full story, check out our review of the Lone Peak 6 here.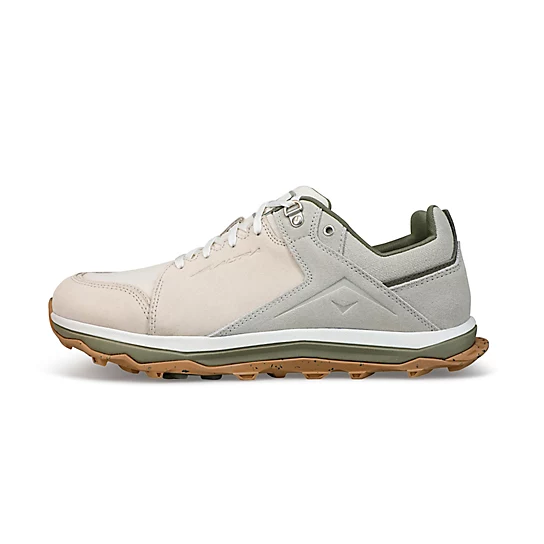 The LP Alpine shares the same silhouette as the Lone Peak 6 but is designed for more relaxed outings and everyday use. As a capable casual shoe great for wearing around town, it has a much more modest outsole than the original Lone Peak 6, using Altra's more durable / less tacky "DuraTread" rubber. The LP Alpine also swaps out the standard version's performance upper for one made from hemp reinforced with suede overlays. This heavily stylized model will likely feel pretty limited if pushed on serious trail runs, but for day-to-day multi-purpose use, it could be a good option.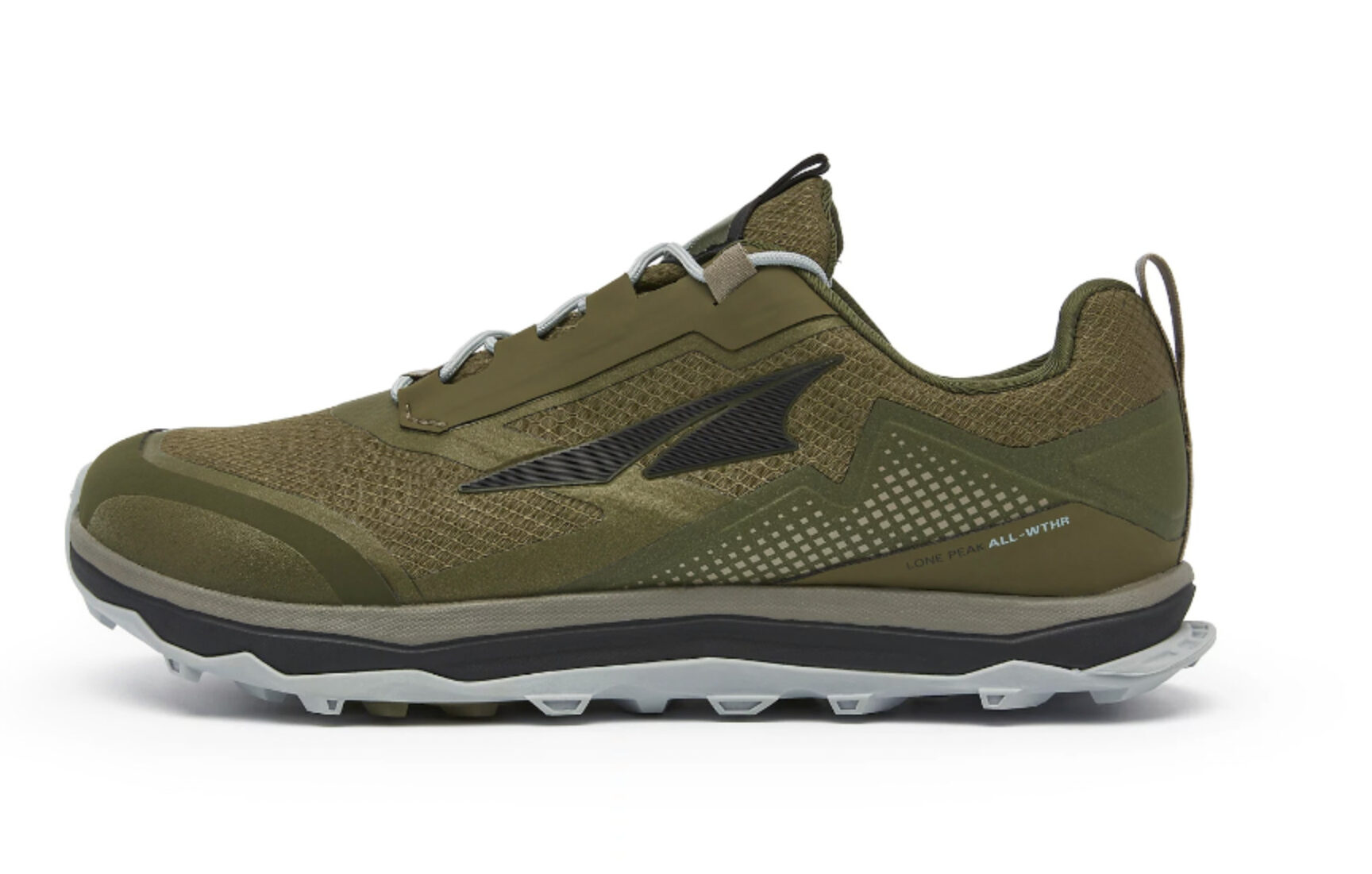 As the name suggests, the Lone Peak ALL-WTHR Low is a waterproof version of the Lone Peak 6. It retains all the same features as the original and adds a weather-resistant "eVent" upper fashioned in a bootie construction. If you're a die-hard Lone Peak fan but find yourself running in mud and snow a lot, Altra's weatherized version of the Lone Peak 6 makes a ton of sense. However, the waterproof upper does decrease breathability, so if you consistently run in hot weather, the standard Lone Peak 6 makes more sense.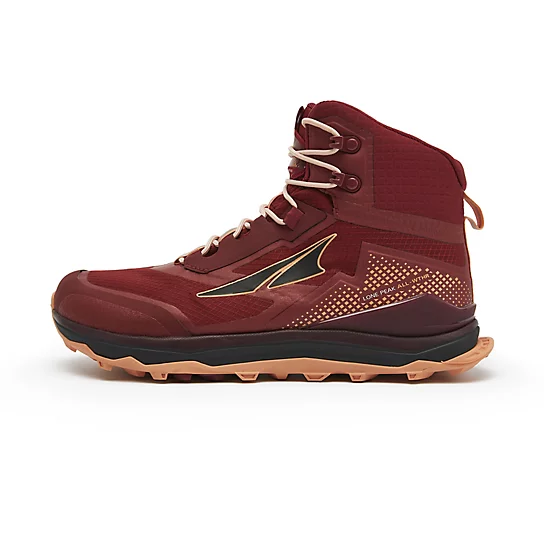 The Lone Peak ALL-WTHR Mid takes the same hiking boot-like construction of the Lone Peak Hiker and adds a waterproof / breathable eVent upper with an extended bootie-like construction. If you're looking for a hiking shoe for wet, cold conditions and don't mind sacrificing a little breathability, the Lone Peak ALL-WTHR Mid could be a good choice.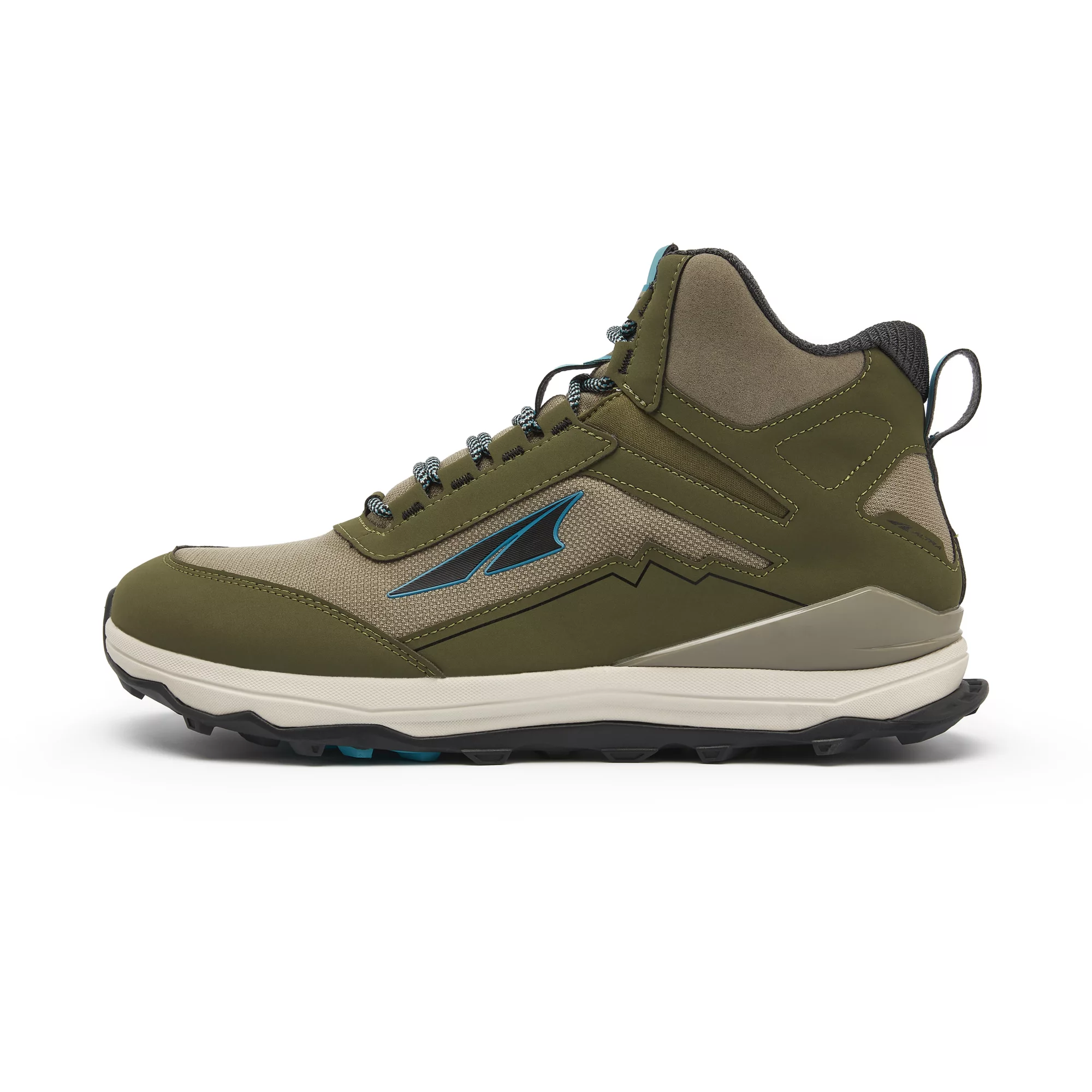 The Lone Peak Hiker takes the midsole and fit of the Lone Peak 6 and adds an ankle-height upper to cater specifically to hikers. The Lone Peak Hiker's upper looks more like the upper you'd find on a mid-height hiking boot than a running shoe, so it should provide more ankle support than the Lone Peak 6 for hiking with a heavy pack — but it isn't really designed for running. Similar to the LP Alpine, Altra also swaps out the MaxTrac outsole they use in many of their trail running shoes for less aggressive, harder DuraTread rubber. If you love hiking in the Lone Peak 6 but want a higher ankle cuff for extra support, this shoe is worth checking out.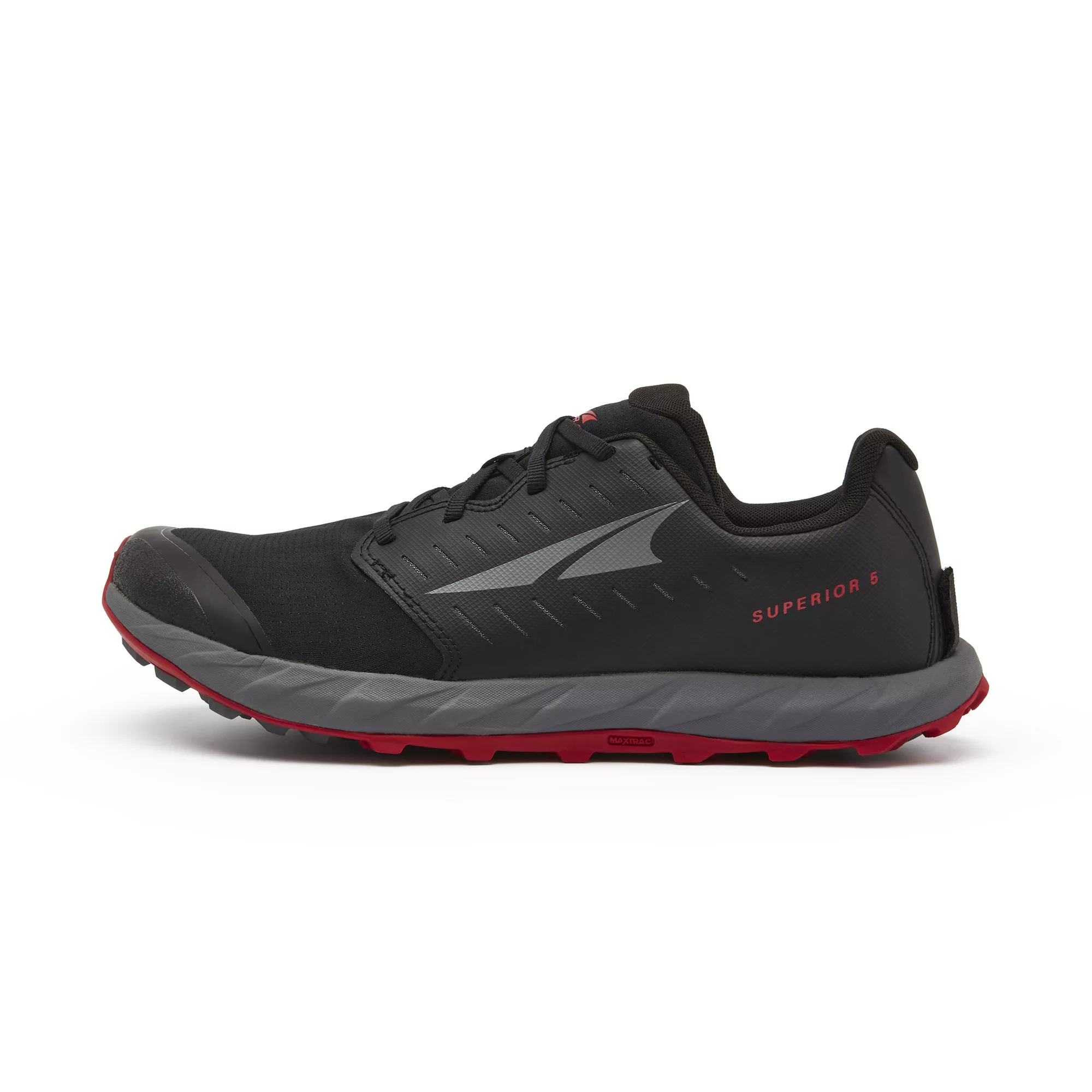 The Superior 5 is Altra's lightest, most minimalistic, all-round trail shoe. The Superior is designed for all kinds of uses and terrain, though it's probably not the best choice for extremely long runs. Altra overhauled the Superior 5's upper, adding a sandwich mesh vamp with durable quarter panel overlays and a "burrito" style wrap-around tongue for a more secure fit. Also new in the Superior 5 is a redesigned removable rock plate, which uses less material than past versions. A lightweight "Quantic" foam midsole and MaxTrac outsole round out the shoe, preparing it well for travel on technical trails where ground feel and traction are crucial. The Superior 5's fairly low stack height does mean that it probably won't be as comfortable if you do most of your running on extremely rocky terrain — we've found that previous versions of the shoe excel on up-tempo runs on smooth, less technical trails.