Intro
Most of our reviews are pretty long — and take a long time to produce — because we want to provide enough info for you to actually determine whether the gear we tested will work well for you.
But we get asked to check out an increasingly wide range of products, and sometimes, we just want to tell you about something we've been using and loving lately.
So we've rolled out a new monthly series — Stuff We Like — to keep you current on a broad range of stuff we're currently digging.
And if there's something you love that you think we ought to check out, drop us a note in the comment section below.
MSRP: $64
Kristin Sinnott: If there's one thing I don't need, it's more clothes. In fact, I've been trying to weed out clothes and had at one point promised myself I would no longer buy clothes since I'm tired of trying to fit them in my tiny closet. But then a sponsored ad got me and I found myself ordering the Nighttime Bliss Sleep V Neck Romper in a size Small and Medium. While I was prepared to send both back, I ended up keeping the Medium because I loved the look and feel of it. The size Small felt too short for my 5'8" frame and even though the larger size means it hangs a little lower over my chest, I just pair it with a black bra and it all blends together. Or at least I tell myself that as I head out in public in my pajamas.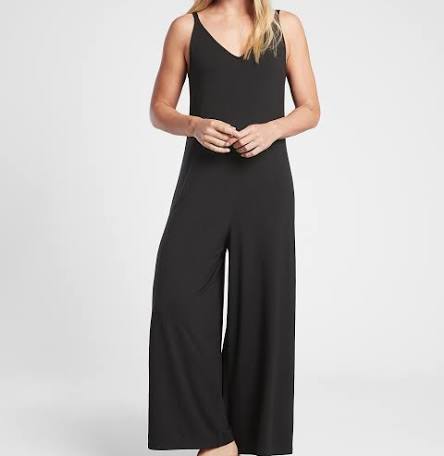 The Romper is designed as sleepwear but I have never slept in mine. I wear it all the time from the grocery store to the pool to my parent's wedding anniversary celebration. I definitely don't limit myself to wearing it around the house as one may expect, based on it being a "sleep romper." It is loose and flowy, it's soft and flattering, and I really can't say enough good things about it. Very rarely has something felt so good to wear while also looking good.
MSRP: $45
David Golay: For what it lacks when in creative naming, the Pro Mini Tool 22 Functions more than makes up for in thoughtful design and inclusion of everything you need in a multi-tool. The main body of the tool features 2 through 8 mm hex keys, a #2 Phillips screwdriver, and T10 and T25 Torx wrenches. And then there's a slide-off tire lever / chain tool, which also serves as a holder for a separate brake pad spreader tool that also includes four sizes of spoke wrenches, and 7 through 10 mm open-end wrenches. It's everything you need for most mountain bike repairs, in a nicely compact and easy-to-use form factor. I'm a big fan of having the tire lever and brake pad spreader built in, in particular, and both work well — which is certainly not the case for every multi-tool I've tried that tries to include everything. It's really nicely done and will be my everyday selection for the foreseeable future.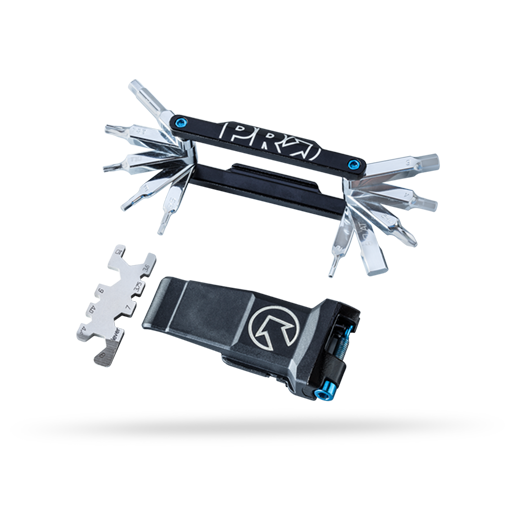 MSRP: $26 per 24-pack
Luke Koppa: This is the time of year where I spend far, far more time looking at Google Docs and Adobe InDesign than I spend doing fun stuff outside (aka, Winter Buyer's Guide season). Given that, I can't think of many super interesting things I've been liking, cause I haven't been doing very many interesting things.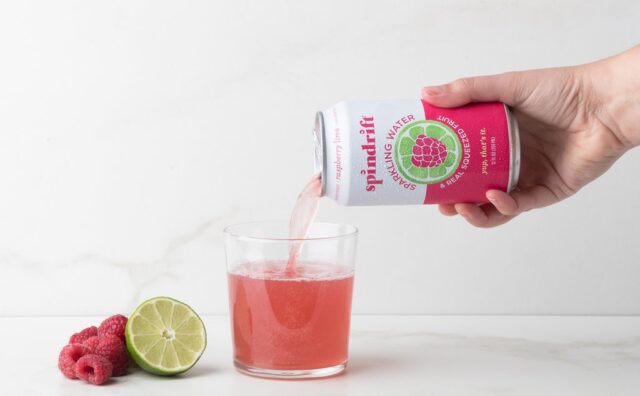 With that said, anything that makes long days at the computer more enjoyable is a welcome addition to my daily routine. And in what is a somewhat depressing statement, Spindrift's sparkling water has recently been that for me.
I drink a lot of water in general, but sparkling water is a nice change of pace and tends to decrease the number of trips I make to the kitchen for snacks. I'll still often buy whatever cheaper option is at the local grocery store, but Spindrift is for when I want something "special" (man, this blurb gets more and more depressing as it goes on…).
Anyway, Spindrift is cool cause it's just carbonated water and real fruit juice / puree, rather than a "natural flavor additive." I'm no food / beverage snob (as any listener of GEAR:30 can confirm), but Spindrift actually tastes like water + a bit of juice, and it's easily my favorite non-alcoholic carbonated beverage. And on that note, while writing this I discovered that Spindrift also makes beverages that do include alcohol, so I think I need to go see what those are all about…
Kristin: I need to chime in here since I'm a sparkling water addict, and while my go-to's are La Croix and my Soda Stream, I definitely appreciate Spindrift whenever I find it in the fridge. Their use of real fruit juice provides more flavor than La Croix or other "naturally flavored" sparkling waters and sometimes that's exactly what I'm looking for.
David: Thirded. The only thing that I'll add is that, while I've yet to try a Spindrift flavor that I don't like, I'm especially into the pineapple.
MSRP: $299
Kristin: It seems like every time we go camping, the first night out, we roll into our campsite well after dark. On one of our most recent trips, we made camp at 12:30 am. We had neglected to bring headlamps since we had misplaced them in our recent move, my son was sleeping in the backseat, our campsite was a little bit of a walk from where we parked, and we had a brand new car camping tent that my husband would have to set up solo having never seen a photo of the end product. While my husband struggled with the tent, I was in the truck getting light-headed while I blew up two Big Agnes air mattresses. I definitely muttered a few curse words and regretted not having inflated them before leaving the house.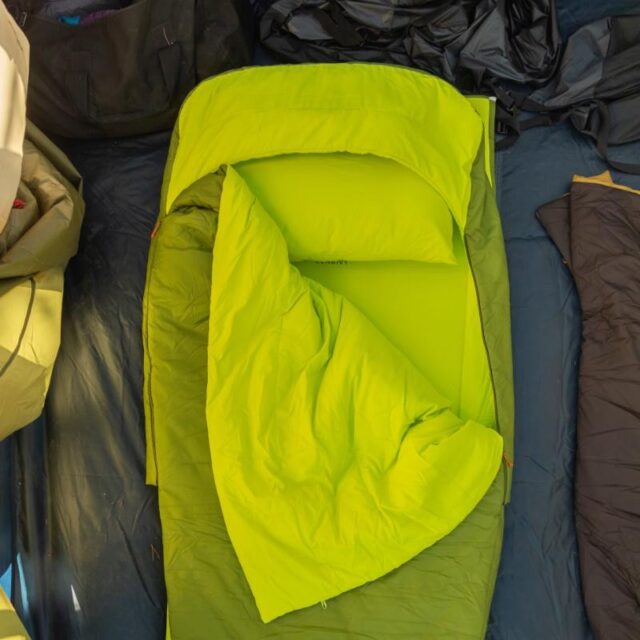 The third air mattress, a Zenbivy light, was relatively easy to inflate thanks to the airbag, but by the time I got to it, I was over it. All this is to say that we weren't overly prepared or efficient at making camp.
After that late-night debacle, I decided we needed a better car camping system and that's when I came across the MotoBed. I have been using the Zenbivy Sleep System for over a year and I love how all the pieces work together. The new MotoBed is similarly designed but it is specifically made for car camping. Zenbivy accurately describes the MotoBed as an all-in-one bedroll. Set-up and breakdown are quick and easy since all you need to do is roll it out or roll it up. And the foam mattress "top" and thin, self-inflating air mattress "bottom" provide ample cushioning for a comfortable night's sleep.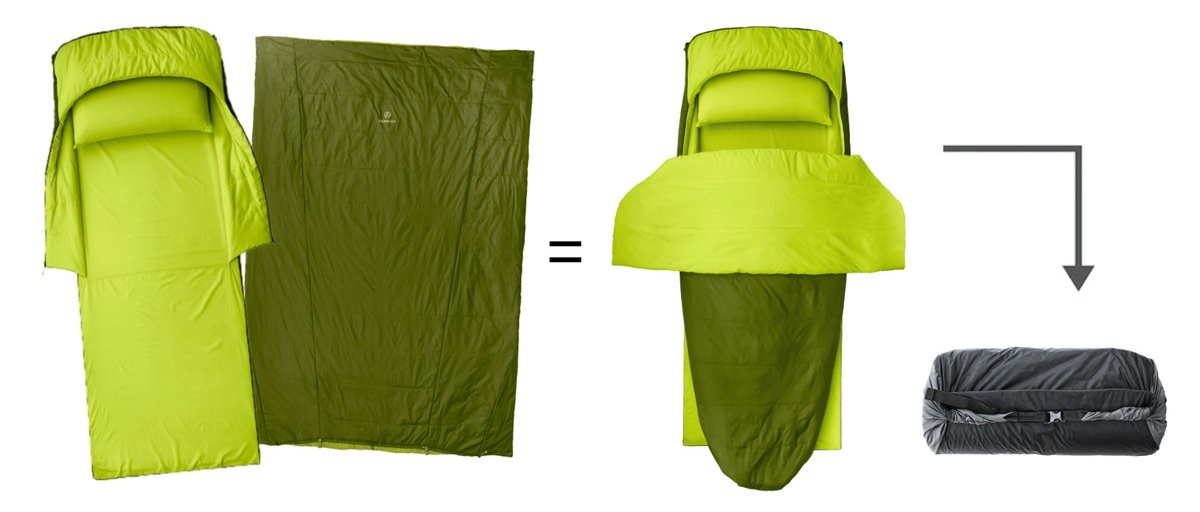 The MotoBed is a sleep system that feels more like a bed than a standard camping mattress sleeping bag combo. The foam mattress topper and air mattress fit nicely into a washable sheet that's soft and more breathable than a standard nylon sleeping bag. And the rectangular comforter can be connected to the sheet for cold nights, or just draped on top. I love that the design allows me to easily stick my feet out if I get too warm. Another favorite design feature is the hood that's built into the sheet and fits a standard pillow (pillowcase included). I've spent too many nights chasing my pillow around a too slick mattress and I'm happy to think I can avoid that in the future.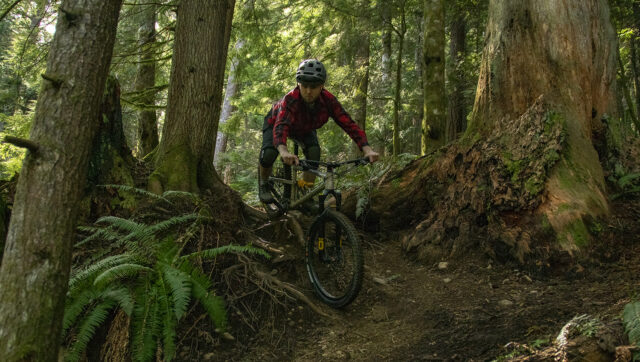 Maxxis Minion DHF
David: Nobody is going to be very surprised to hear me say that the Maxxis Minion DHF is a really good tire. It's been a mainstay in the mountain bike world for two full decades now, and can still be found on World Cup DH race bikes, competing at the highest echelon of the sport. We've also talked about it a ton already on Blister, from our full review of the newer Wide Trail (WT) option to our Mountain Bike Tire Guide, and we even named it our "Most Influential Bike or Bike Component of 2000–2009" in Episode 13 of Bikes and Big Ideas.
I wanted to bring it back up for two reasons, though. First, the DHF just celebrated its 20th birthday, and that's remarkable. As Noah Bodman put it, "it's the only part that I can think of that came out in that decade and is still good today." And he's right. Granted, the DHF has seen some minor tweaks, including changes to its rubber compounds and casing options, and of course sizing updates to match the changes in wheel sizes and rim widths that we've seen in the two decades since. But the tread pattern has held steady from that first version penned (literally — see below) by then-Maxxis-sponsored racer Colin Bailey.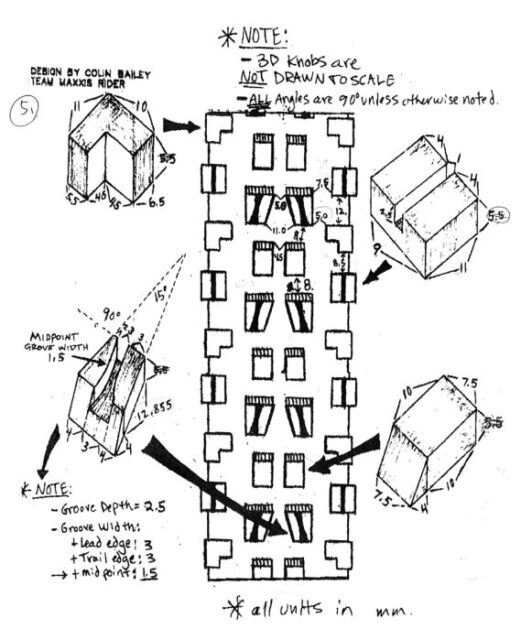 The DHF was the tire of choice when I first cut my teeth racing DH in the early-to-mid 2000s, and while there are many other good options these days, the DHF is still a top choice for a ton of riders. It corners extremely well, works in a wide variety of conditions and terrain, and — perhaps most importantly — does it all while being super predictable and consistent in its performance. We still see these tires on a ton of review bikes coming through Blister, and in fact, I chose to put one on the front of the Nicolai G1 that I just built up for myself. They're still great tires, were hugely influential on the design of a ton of tires that followed, and have enjoyed greater longevity in the market than any other mountain bike product I can think of, by a huge margin.
Patagonia Field Shorts
MSRP: $44.99
Jed Doane: These are probably my most-used piece of gear. Designed for Ultimate Frisbee, they've become my go-to shorts for almost everything, from lounging to running to backpacking. They're incredibly light, durable, packable, and quick-drying. They double as a swimsuit in a pinch- I'll often wear them on hikes or runs to alpine lakes, ditch my compression shorts and hop in the water, then let them dry in ~5 minutes and continue on my run. They're also in my bag for every warm-clime international trip. I have a pair that's been going strong since 2014. In 7 years of hard use, the elastic still works perfectly, and the fabric is still in great shape. They did develop a small tear in the inseam around year 5, and I sent them back to Patagonia for repair. I can't say enough about these shorts — they are truly awesome.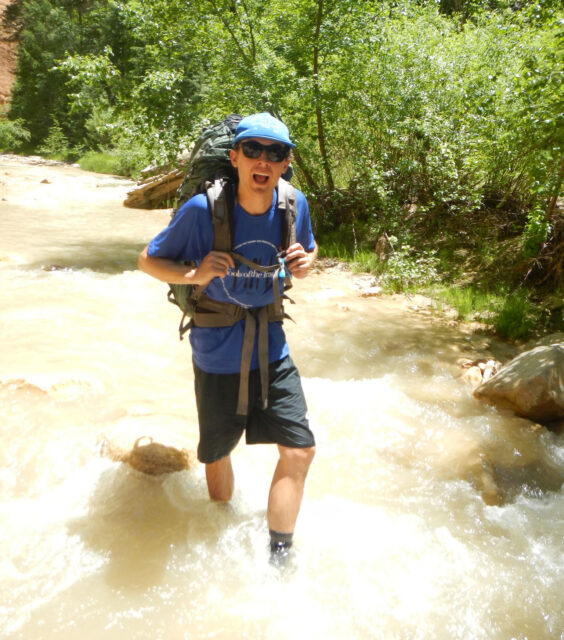 MSRP: $39.95
Kristin: The more products my son wears from Reima, the more I love the company. Most recently this ball hat, these water shoes, and the Lokoisa Bodysuit have been our favorites. In general, the Reima products we've used have been extremely well made and nice looking. And whenever he wears their products, people compliment his appearance. Hopefully, this doesn't make him vain…
We have the Lokoisa in white, and while I highly recommend the suit, I don't recommend the color since it's way too easy to get dirty. Fortunately, none of the dirt / grime / food has stained, but I would prefer not to have to wash a swim coverup after every wear. The french terry fabric in the Lokoisa Bodysuit has a very soft hand feel and the 2T size is a perfect fit for my petite 3-year-old. My goal for the next few months is to squeeze as many swim days in while the weather is warm just so I can dress my son in this outfit. And I plan on buying a larger size for him next summer.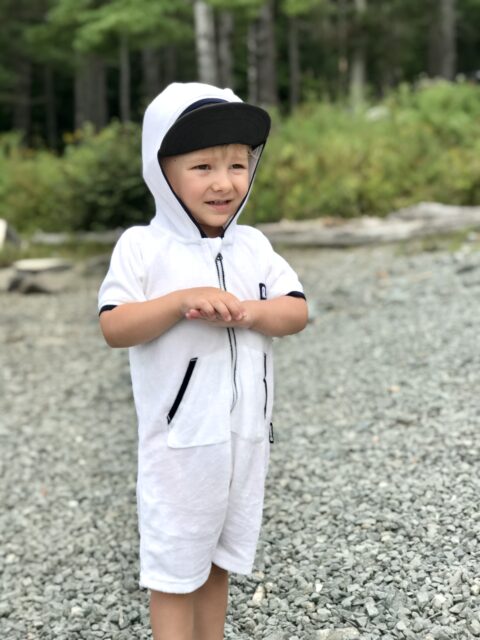 MSRP: $240
Jed: Moving to the Northwest quickly made me realize how critical a dependable pair of waterproof shoes can be. Coming home from walks with my Vans or running shoes completely soaked got old, and I set out to find a pair of dependable daily drivers. Styled like a city boot but with high-tech components, the Gore-Tex version of Danner's Logger 917 boot has become my favorite for wet days in the city as well as longer walks. It's not a cheap pair of boots, but in my experience, the durability and quality justify the price.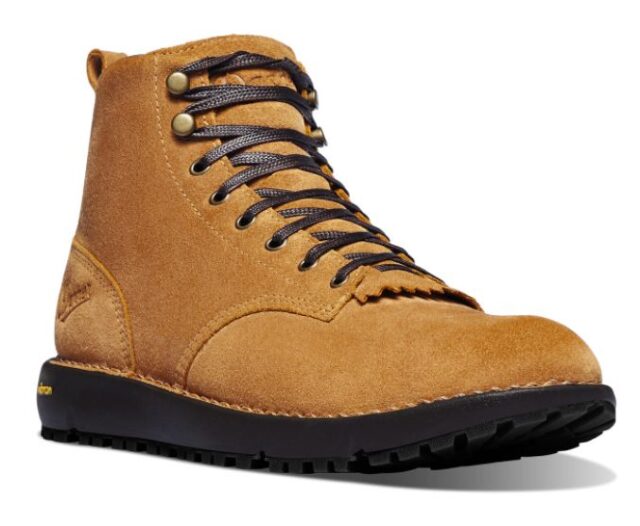 Unlike many leather waterproof, durable boots, the Logger 917 is quite light and ideal for a day of walking around the city or mellow trails. I've now used it year-round, often using the thickness of my socks to adjust insulation. With a full leather upper and Gore-Tex membrane, it's not the most breathable boot and not my choice for the hottest days, but I've comfortably worn it in the summer. The Vibram outsole has proven to be grippy and durable after 6ish months of hard use. The tread is deep, and I've felt confident in slick rainy conditions. The deep tread has resulted in a few small pebbles getting caught in the sole, which was intermittently annoying but not a big deal overall. I haven't opted to take mine on the trail, but the sole and construction certainly would allow for it. The Logger has a well-cushioned rubberized EVA midsole. I was pleasantly surprised with the level of cushioning, which allows for much more walking than other casual boots. If I'm visiting a new place and just want to walk and explore for a few hours, I invariably reach for the Logger 917. I have narrower feet and have found the Logger to fit my foot profile nicely. Per shop employees and general knowledge about Danner's sizing, I downsized a half size and was happy about it. Overall, the Logger 917 GTX is a solid high-end option for a hybrid city / trail shoe, offering hiking-boot level waterproofing and traction in a sneaker boot.