Intro
Sunglasses. You use them. And if you like doing stuff outside, you use them all the time. But there are a zillion options out there, so we've gathered together a number of our favorites for everything from a casual day in the city to serious ski touring missions and mountain bike rides.
We've grouped them into three categories:
All-Rounders (i.e., styles that don't look weird being worn around town, but also work for biking, running, hiking, etc.)
Performance
Kid's
For each pair, here's what we've listed:
The frame and lenses we tested
The brand's stated dimensions (lens width, bridge width, and arm length)
Our measured weight
MSRP for the different options available
Then we cover the details of each pair, and describe which ones might work best for you, given what you're looking for.
We'll be adding some more options in the future, and if none of the options here really seem like what you're looking for, you should check out our 2019 Sunglasses Roundup, which includes a ton of additional options, including plenty of purely casual-use ones.
ALL-ROUNDERS
Dragon Opus LL H2O Polar
Frame: Matte Black H20
Lens: Lumalens Smoke Polar
Stated Measurements: 62-12-143 mm
Measured Weight: 23 g
MSRP: $205 ($175 for non-polarized)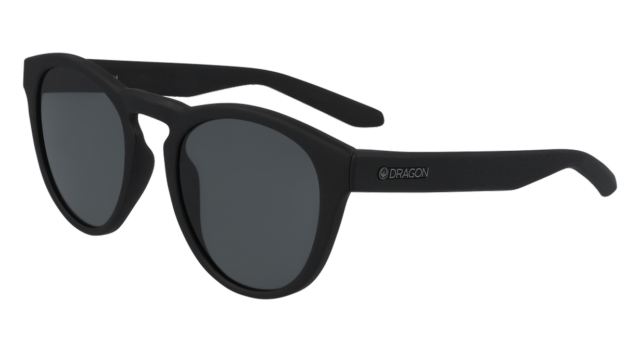 Kristin Sinnott: I'm sure everyone has a friend or family member that's lost a pair of sunglasses in a lake, river, ocean, or some other body of water. While I'm a fan of Croakies when spending long periods of time on the water, they're not always around when you need them. Enter the Dragon Alliance's H2O series of sunglasses, all of which float.
The Opus LL H2O Polar reminds me of one of my all-time favorite sunglasses, the POC Know, with a similarly round style and similar colorway. Compared to the Know, the Opus is just a little larger and just a little bit lighter. Both are exceptionally comfortable and I reach for both quite often as they can be worn for any number of occasions. From around town to mountain adventures, the Opus LL H2O provides enough coverage to keep my eyes fresh but not so much coverage that it looks like I'm training for the next Olympics (whenever that may be). Not ideal for fast or super bumpy mountain biking, the Opus LL H2O works fine when I'm riding with my son.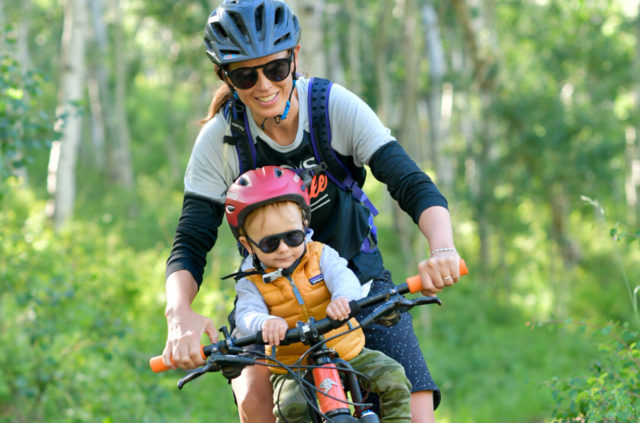 I tested the "floatability" of the Opus LL H20 in a shallow pool of a river and was a little surprised that only the very ends of the arms were visible on the surface. But they did in fact float, which can't be said of most sunglasses. While they would be difficult to see if you dropped them in a lake or river due to the dark frames I have, the fact that they would be floating instead of at the bottom means there's hope of recovery.
Dragon's Lumalens Smoke Polar lenses are crisp in terms of contrast and just dark enough for bright sunny days but they work equally well on partly cloudy days, too. The hydrophobic / oleophobic coating does a good job of repelling water (and dust / dirt), leaving no water spots or beading on the lenses even after full submersion. I found the Opus LL H2O sunglasses to be a comfortable, functional, and good looking pair of sunglasses. From mountain biking to paddling boarding to city exploring, the Opus LL H2O is a great choice.
Smith Uproar
Frame: Matte Iron
Lens: ChromaPop Platinum
Stated Measurements: 56-20-135 mm
Measured Weight: 23 g
MSRP: $149 ($179 for polarized)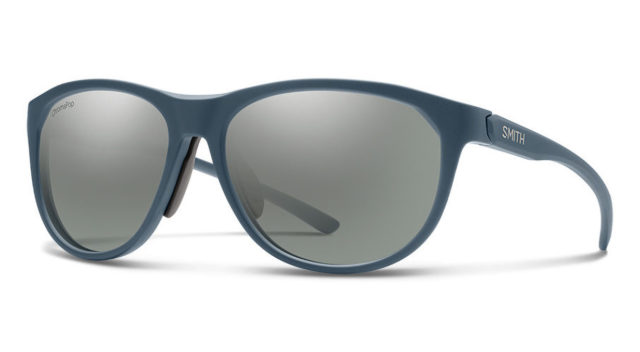 Kristin Sinnott: I was first drawn to these sunglasses by the "Matte Iron" frame option, which doesn't sound like anything special, but they look more navy or "steel blue" to me, which is my favorite color. I was also intrigued by the ChromaPop lenses since Smith describes them as having "amplified detail and enhanced natural color," both of which sounds nice (and are things that our other reviewers have confirmed about ChromaPop lenses).
On a recent road trip, I was driving in and out of mini rainstorms and was getting slightly irritated by how frequently I felt the need to remove my sunglasses. I decided to try the Uproars to see if the ChromaPop lenses would work better and was pleasantly surprised by how well they cut the light without making it difficult to see the details of the road / landscape. I ended up wearing them the rest of the trip — even when driving through the rainstorms.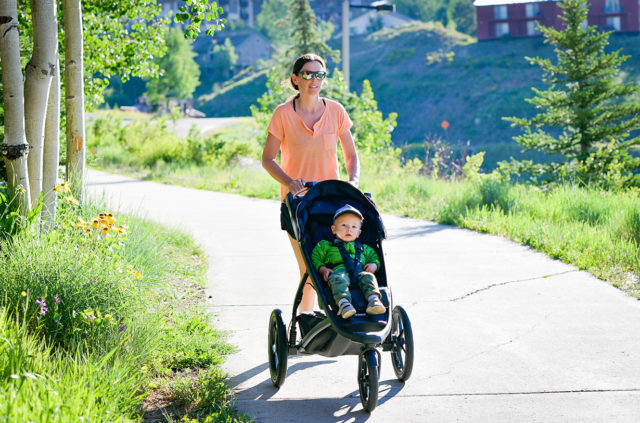 While they don't look like more traditional running / biking sunglasses, the Uproar is part of Smith's "performance" line and the snug arms and interchangeable Megol nose pads mean the sunglasses have stayed tight on my head and should fit the bridge of most people's noses fairly well. The nose pads included are actually two different styles. One is intended for more casual use, allowing some airflow into the sunglasses and a more relaxed fit against the face, while the other nose pad wraps around the bridge of your nose to help secure the glasses in place and to eliminate drafts.
I have a medium-sized head and found the Uproar to be a little too snug in the arms since they push against the side of my head. I imagine over time, the frames may loosen a little and the fit may become more comfortable, but for now, I tend to only wear them for a few hours at a time. If you have a small- to medium-sized head and are looking for a pair of sunglasses to do it all, whether that's skiing, running, mountain biking, or walking around town, the Uproar should be on your radar.
Goodr OG
Frame: Whiskey Shots with Satan
Lens: Mirrored Reflective Lens (polarized)
Stated Measurements: 53-12-138.5 mm
Measured Weight: coming soon
MSRP: $25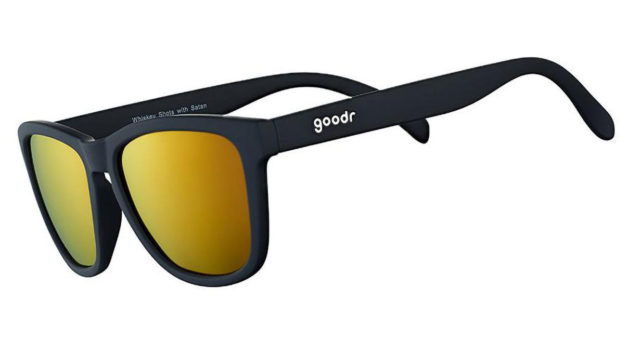 Patrick Sinnott: Goodr claims that sunglasses are expensive, ugly, and over-engineered and their solution is to make ones that are affordable, stylish, and "all performance." While I don't agree with all of their main issues, they have managed to make a product that works well, looks good, and most importantly, does so at a very low price point. I have been wearing the "Whiskey Shots with Satan" (yep, that's the name) version of their "OG," wayfarer-esque frame for the past year, and have been impressed by the scratch resistant lenses. As someone prone to losing and / or destroying sunglasses, this is admittedly the second pair I have owned. The first pair was terminated by a lawnmower. Instead of getting upset about losing an expensive pair of sunglasses, I just found a local store that carried them and easily replaced them.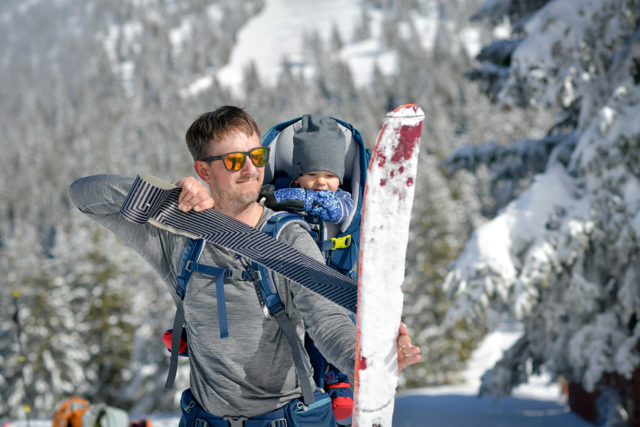 The frames are lightweight and the sunglasses have held up to a year's worth of abuse remarkably well for a $25 pair of sunnies. I rarely use sleeves or anything to protect my sunglasses and yet they still look as good as new. I've worn them skiing and mountain biking and have been impressed by how well they stay in place, even on sweaty days, though the options in the "Performance" section are definitely better in terms of coverage, protection, and not fogging up. I have a small head and it's often tricky to find sunglasses that fit but the OG frame fit perfectly. While these might sound like the best sunglasses ever, I do want to point out that, when compared to higher-end sunglasses from the likes of POC, ROKA, and Smith, the clarity and contrast of the Goodr lenses is not nearly as good. But if you're prone to losing or abusing your sunglasses, I'd head over a local store that carries Goodr and see if they might be right for you.
Sunski Topeka
Frame: Tortoise
Lens: Forest (polarized)
Stated Measurements: 51-11-140 mm
Measured Weight: 21.5 grams
MSRP: $68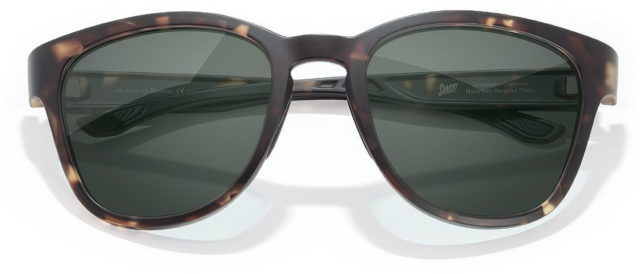 Luke Koppa: I included these last year but I wanted to include Sunski again because their sunglasses are generally not extremely expensive, the vast majority use recycled frame materials, and they all tend to be pretty versatile.
Like many of Sunski's other sunglasses, the new Topeka frame is very light, comes standard with polarized lenses, and looks pretty "normal" while also working pretty well for things like hiking and mellow runs.
The Topeka is a medium-sized frame with lots of circular / round elements, so it'll work best for people with more square-shaped faces. It also wraps around a bit more than the Smith Roam, which helps a bit when it comes to keeping wind out of your eyes.
Along with its low weight and subtle wrapping design, the Topeka features grippy temple pads that help it stay very secure on my face while running, biking, etc. I wouldn't wear it for fast-paced mountain biking and skiing days, but it's totally capable of handling a wide variety of activities.
If you have a more angular / square-shaped face, are looking for one pair of sunglasses for everything, and don't want to drop a ton of dough, check out the Topeka.
Dragon Cove LL Ion
Frame: Matte Navy
Lens: Lumalens Petrol Ion
Stated Measurements: 56-17-145 mm
Measured Weight: 30 grams
MSRP: $139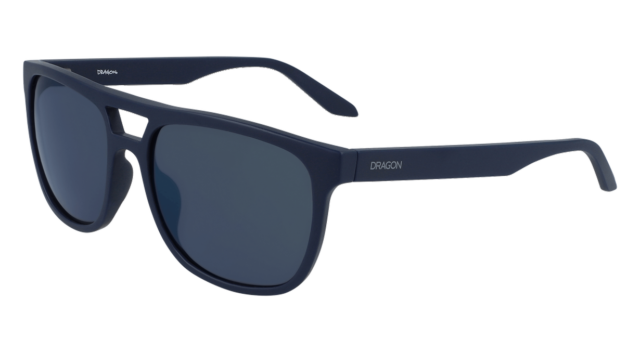 Luke Koppa: The Cove LL Ion is part of Dragon's "Upcycled Collection" — a series of frames that are all made from recycled plastic bottles. Dragon also donates to the Surfrider Foundation's clean water initiative for every pair of Upcycled Collection sunglasses they sell.
In addition to a frame that's made with recycled content, the Cove LL Ion is a pretty lightweight pair of shades and fits my face comfortably snug, to the point that I've found that I can get away with using them for stuff like hiking, bike commuting, and mellow runs. They don't feature any extra-grippy materials on the bridge or arms, but the fairly low weight — and the secure fit I've been able to get on my fairly broad face — have kept them from bouncing around a lot unless I'm running and very sweaty or bouncing down a rough mountain bike trail.
In terms of aesthetics, the Cove LL Ion is slightly on the larger side of the spectrum, slotting between the Smith Roam and Smith Shoutout in terms of overall size. With a flat, continuous top edge and otherwise fairly rounded shape, I think the Cove LL Ion will be a versatile frame in terms of face shape.
The Lumalens Petrol Ion lens that comes with the Matte Navy frame is pretty dark, but still offers above-average contrast (it's very similar to Smith's ChromaPop Black lens in these regards). I have no qualms about using it on full-sun days, and it's a bit more versatile than "regular" black lenses (i.e., not higher-end, high-contrast versions). The "Ion" in the lenses' name refers to the lenses' subtly mirrored finish, which in this case, looks like a mix of green and yellow.
Overall, the Cove LL Ion is a pretty versatile frame that comes with nice, higher-contrast lenses and that's made from recycled materials — there's a lot to like here if it fits your face.
Smith Shoutout
Frame: Matte Black
Lens: ChromaPop Polarized Black
Stated Measurements: 57-18-140 mm
Measured Weight: 26 grams
MSRP: $179 ($149 for non-polarized)

Luke Koppa: I included this last year, but seeing as it's remained my favorite do-everything frame, I wanted to again include the Shoutout this year.
First, I love the looks. I have a big head and I usually prefer square-shaped frames, and while the Shoutout has a slightly rounded silhouette, I think it still looks really good on my rounder, big-a** face. If you know you look best with smaller frames, this isn't for you, but those seeking a larger frame with a shape that seems to work well with a variety of faces should definitely check out the Shoutout.
And then there's how well the Shoutout does when you want to get active. First, it's pretty light at 26 grams. Second, it features grippy pads at the temple which have done a surprisingly good job of keeping the sunglasses securely on my nose while biking on just about everything except rock gardens. And the larger size of the Shoutout means that it does a pretty good job of blocking wind, though I'd opt for sunglasses with more coverage (see the "Performance" section) if I was looking for a bike- or ski-specific pair. But for casual trail rides, mellow runs, hikes, fishing, and slower skiing, the Shoutout has been perfect.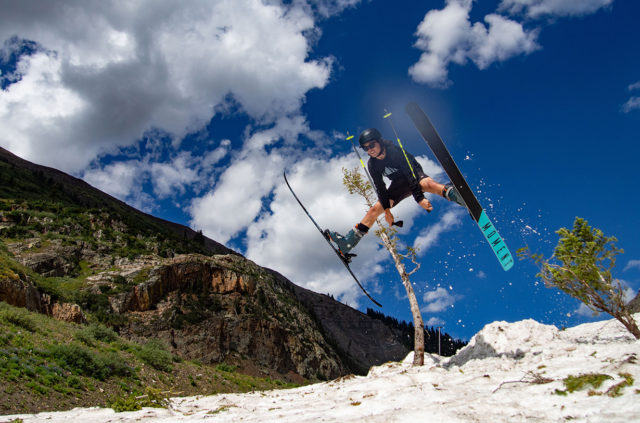 The ChromaPop Polarized Black lens has become one of my favorites for very sunny days. Unlike some black lenses, Smith's ChromaPop Black lens actually creates a lot of contrast, and the polarized version works very well on the water, too.
Lastly, the Shoutout uses Smith's "Evolve" frame material, which is made of at least 55% castor oil (a plant-based oil), rather than being fully petroleum-based.
If you want a larger, and very versatile pair of sunglasses, I highly recommend the Shoutout.
Ombraz Armless Sunglasses
Frames Used: Classic, Leggero & Dolomite
Lens: Polarized Grey, Polarized Brown
Stated Measurements (Classic, Regular Width): 58-14 mm
Measured Weight: 23 grams (Leggero); 24 g (Dolomite)
MSRP: $140 ($125 non-polarized, which are on sale for $110 as of publishing)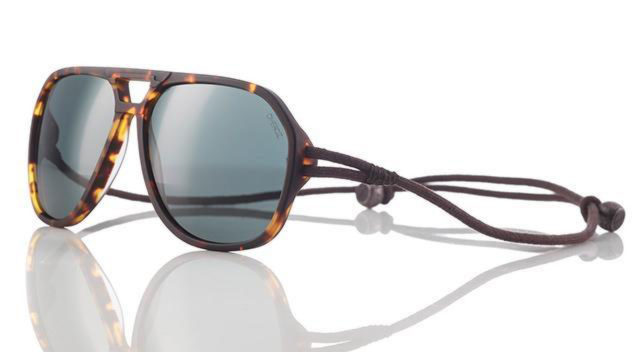 Luke Koppa (& Sam Shaheen): Ombraz has a very different take on sunglasses. Namely, theirs don't feature rigid arms. Instead, you secure them on your head with an adjustable, 100% recycled nylon cord.
The lack of rigid arms definitely takes some getting used to, particularly if you have long hair and when putting them on with a hat or helmet (since you have to put on the sunglasses beforehand). But once we got into that habit and get used to them, the result was an extremely lightweight feel.
And there are some notable upsides to this design. First off, the lack of rigid arms means one less thing that's possible to break. The cord attachment also means they are super slim, and I basically don't worry about them at all when jamming them into my pocket or backpack. Plus, the wrap-around cord is basically a built-in retention system, which is great when out on the water.
Apart from remembering to put them on before putting on a hat / helmet, the main downside with the Ombraz designs is that you do need to have the tension pretty dialed if you want to use them for things like aggressive mountain biking and skiing. Once we've got the tension just right, they do stay pretty stable, but it'll take a bit of time to find the sweet spot and they don't feature grippy pads on the nose bridge, so most of the security depends on the cord tension. The other downside is that the Ombraz frames do fog up a bit more than those with more angled lenses, since the Ombraz lenses sit pretty close and flat against your face, though this will also depend a bit on your face structure. And none of this is really a big downside if you're just looking for a casual pair of sunglasses.
In terms of styles, Ombraz currently offers three different frame silhouettes, from round to square to in between, and they offer all of them in two widths. I (Luke) prefer the wider option for my big face, while Sam's narrow face fits better in the narrower option. But it's nice to have just that — options.
The lenses of all of Ombraz's styles are designed by ZEISS and are quite good in terms of clarity, smudge-resistance, and overall quality. The Polarized Grey is a solid all-round choice with a slight bias toward full-light conditions, while the Polarized Brown is great for slightly more mixed light conditions (they also offer a Yellow option for lower-light conditions).
All in all, Ombraz's various sunglasses are worth a look for a variety of reasons. Frequently snap the arms of your sunglasses? Want one of the lowest-profile frames out there? Often out on the water and don't want to lose your shades? The Ombraz Armless Sunglasses solve most of those issues. Some may not love the design for the reasons outlined above, but it is cool to see this different approach to sunglasses.
Frame: Matte Black
Lens: ChromaPop Black
Stated Measurements: 53-18-140 mm
Measured Weight: 26 grams
MSRP: $179 ($209 for polarized)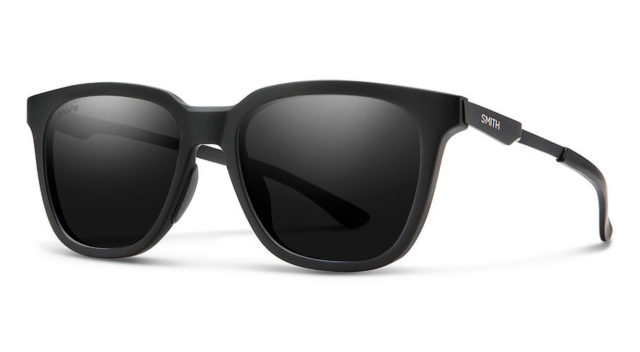 Luke Koppa: The Smith Roam caught my eye primarily because it looked very similar in terms of overall shape vs. the Smith Shoutout, which is a frame that's fit my face really well. And they do look quite similar, with pretty square-shaped lenses but otherwise rounded shapes, with the big difference being that the Roam is notably smaller (in terms of width and lens height) and better for those with smaller faces, and it features metal temples / arms, rather than being a full-plastic frame. The result is a more "formal" / less "techy" look.
While the Roam doesn't sit quite as solid on my face vs. the Shoutout, I've still been happy wearing it for quick bike rides, hikes, etc., primarily thanks to the rubber inserts on its nose bridge, which do a pretty good job of keeping it from sliding around on my nose. My main worry with using it for stuff like skiing and mountain biking is really the price — I would be pretty bummed if I lost them in the snow or shattered them on the trail.
Smith's ChromaPop Black lens is still one of my all-time favorites for all-rounds sunglasses — its dark enough for even full-sun days on the water, but around dawn and dusk or in mixed-sun conditions, it offers more contrast than most less-expensive black lenses. And, well, I just like the all-black look.
Overall, the Roam is a solid option for those looking for a pair of sunglasses that can work for not-super-high-intensity activities, but that doesn't look anything like a "performance" pair of sunglasses. They're definitely not cheap, but I love ChromaPop lenses, Smith's lifetime warranty against manufacturing defects is nice, and their customer service department has always been easy to work with in the past.
PERFORMANCE
Pit Viper 2000's
Frame / Lens: Night Phantom, Mud Slinger, Blacking Out
Stated Measurements (full width x height): 144 mm x 59.5 mm
Measured Weight: 37 g
MSRP: $99–$149
Luke Koppa: The folks at Pit Viper do things differently. Even if you're not interested in their sunglasses, I'd highly recommend simply perusing through their website because the degree to which they've replicated what looks like Windows '97 is impressive.
On the off chance you haven't seen their shades on a kid with a mullet or a dog, Pit Viper's goal is to make durable, high-performance sunglasses that looked nothing like what else is out there. And overall, I'd say they succeeded.
I used the original version of Pit Vipers for the majority of my mountain biking and summer skiing for the past six years; I liked the generous coverage, and the simple fact that they looked pretty obnoxious. But to be frank, compared to more typical "performance," big-coverage options, the OG Pit Vipers did lack a bit in terms of staying secure on my face when I got sweaty and they were a bit narrow for me.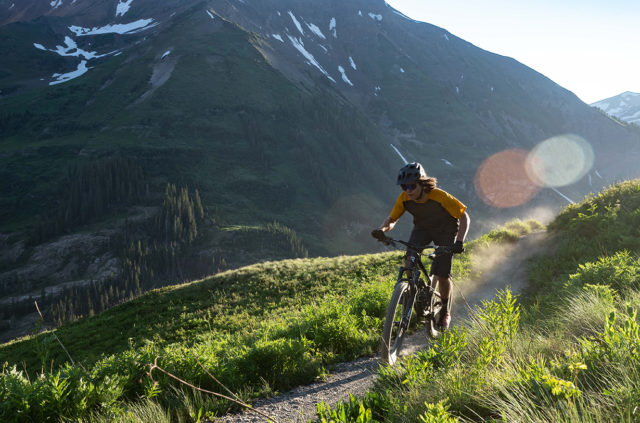 Pit Viper has since expanded their lineup, still offering their original frames but also the wider 2000's version and the giant Double Wide version. They also make the more round "Exciters" and the new aviator-esque Grand Prix frame (both of which offer increased side coverage), which I'll be trying soon and will add to this roundup in the future. Oh, and they're making goggles now, which I was using this year and that were surprisingly good, but more on that in the future.
In addition to their new frame options, Pit Viper also updated their nose pieces and rubberized arms, and I think they're a huge improvement. The new nose pieces are much more flexible, allowing them to conform to my nose much better, and their grooves seem to do a better job of keeping sweat from getting between them and my nose. Combined with the stickier, rubberized arms, all of this makes the current Pit Viper frames much more secure overall.
While Pit Viper's lenses aren't interchangeable, they do offer some other adjustment options. Aside from the flexible, adjustable nose pieces, the arms are extendable and you can tilt the lens to keep it close to your brow or shift it farther away (they call this the TURBO adjustment system). For my big dumb head, I run the arms at the longest setting and have the lenses at "FULL TURBO" — the top of lens tilted as far forward as possible to increase airflow and put more pressure on the nose piece.
I've been loving the 2000's frame for my wide face since it fits much better than the Originals, but it's nice that you can now choose from three different widths for their classic frames.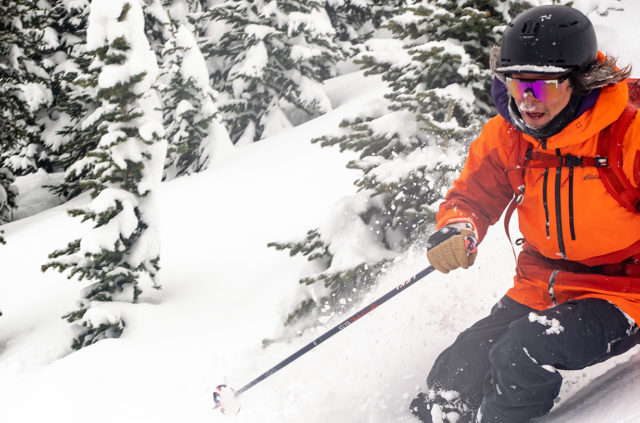 Pit Viper offers a very wide range of lenses for all of their frames, from fully clear to very dark, and they also offer polarized versions. I've used the "Mud Slinger" (32% VLT), "Blacking Out" (14.1% VLT), and the "Night Phantom" version, which was a limited-edition, photochromic lens, offering a VLT range from 33.4% to 54.5%.
The Mud Slinger is my go-to for mountain biking below treeline and lower-vis ski days, the Blacking Out is nice for full-sun conditions like spring / summer skiing, and the Night Phantom is easily my favorite pair of mountain biking sunglasses for all conditions. (The Night Phantom has been available in limited runs, which typically sell out almost instantly, so I'd keep an eye on their site / social if you're interested.)
Pit Viper's lenses don't quite match the contrast of more expensive options like Smith ChromaPop, Dragon LumaLens, SPY Happy Lens, etc., but I typically only notice this in the super dark lenses or in truly awful-vis conditions like overcast pow days. And unlike many of the sunglasses here, Pit Viper's lenses carry a Z87+ rating against impacts, chemicals, and dust. This is why I was allowed to wear a pair of clear Pit Vipers for my chem lab in college, and why I also rarely worry when a piece of gravel comes hurtling toward my eye when I'm trying to keep up with the ridiculously fast local bikers in Crested Butte.
I primarily use the Pit Viper 2000's for mountain biking and I love them for that. They keep the wind (and mud and rocks and horse poop) out of my eyes, while still allowing for enough airflow that I've never found myself fogging them up on the trail. The only times I've had issues with them sliding down my nose were after a long, very sweaty climb, and I've found that simply wiping my face before heading downhill can fix this.
My only complaint with Pit Vipers is that their lenses seem to be a bit more prone to showing smudges from sweat and splashes of dirty water. This is easily fixed with some heavy breathing and a lens wipe, but I find myself doing this a bit more often than with some more expensive sunglasses with hydro- / oleophobic coatings.
In sum, Pit Viper 2000's (and Originals and Double Wides) offer a very secure fit, lots of coverage, safety-rated lenses — and do all of this while being less expensive than most "high-performance" shades and, well, looking like Pit Vipers.
Bolle Chronoshield
Frame: Matte Black
Lens: Phantom Brown Red
Measurements (full width x height): ~160mm x 70 mm
Measured Weight: 42 grams; 40 without brow piece
MSRP: $240 ($170 for non-photochromic)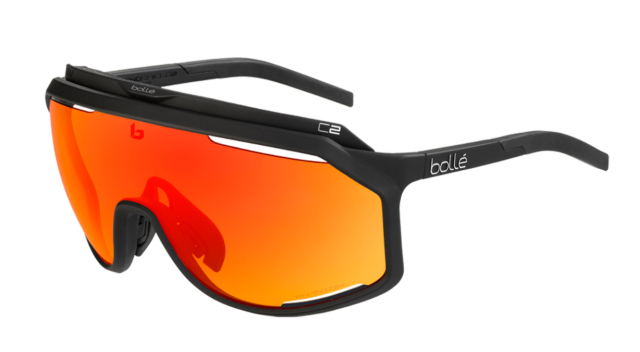 Luke Koppa: Bolle says the recently revived Chronoshield is based on one of their shapes from the 80's, which is funny cause these days, it looks similar to a lot of "non-retro" sunglasses out there. But fashion trends tend to cycle every 30 to 50 years, so I guess that makes sense.
Overall, the Chronoshield is a very big, high-coverage frame. It wraps around slightly, while the openings at the top and bottom of the lens and very tilted lens angle to a good job of creating airflow without compromising coverage from wind, snow, and debris. Of the sunglasses here, the Chronoshield is probably the one that looks and feels the most like a pair of goggles.
The Chronoshield has an adjustable nose piece and a removable, foam brow piece. I love the idea of the foam brow piece as it definitely helps keep sweat out of my eyes, though it also pops out pretty easily so I'm thinking of just super-gluing it into the frame. The adjustability of the nose piece is also a nice feature, though I've found that the material used on that and the temples is not super grippy and lacks any sort of grooves, so I've found that sweat pretty easily gets between it and causes the sunglasses to drop down.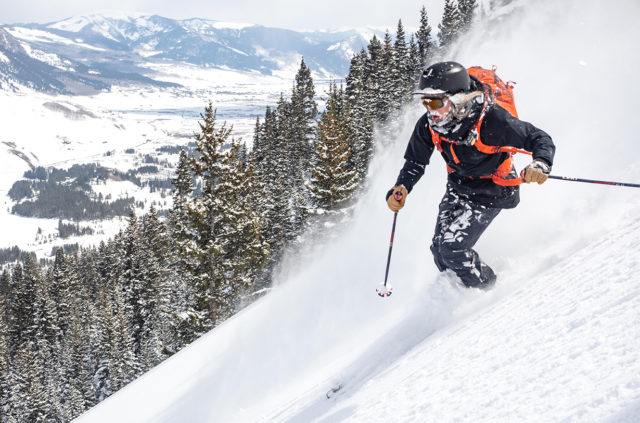 I think the main drawback with the Chronoshield for things like mountain biking and more aggressive skiing is the weight of the frame / lens. Combined with the not-ultra-grippy nose piece and temples, this has made me reserve the Chronoshield for road biking, mellow ski touring, and more casual use. For those things, it's great, but it drops down on my nose too much for me to prefer it over a pair of Pit Vipers when biking the trails around Crested Butte or skiing (and jumping) in the resort.
In addition to its look and massive amount of coverage, my favorite thing about the Chronoshield is the lens optics. I've been using the Chronoshield with Bolle's photochromic, "Phantom Brown Red" lenses, and I'm a huge fan. With a stated VLT range of 15% to 35%, they've worked well in everything from overcast ski days to full-sun biking. And unlike some photochromic lenses I've used, which transition way too slow, the Chronoshield has transitioned fast enough that I've been happy with its performance when a spring skiing day quickly changes from full-sun to overcast. While the lenses are not interchangeable, the versatility of the photochromic versions makes this a non-issue for me.
Overall, I think the Chronoshield is a solid choice for those who want a big-coverage frame for things like road biking and mellow skiing, particularly if you like the idea of a high-end, photochromic lens.
ROKA Matador
Frame: Gloss White
Lens: HC Fusion Mirror Lens
Measured Width: 148 mm
Measured Arm Length: 112 mm
Measured Lens Height: 56 mm
Measured Weight: 26 g
MSRP: $195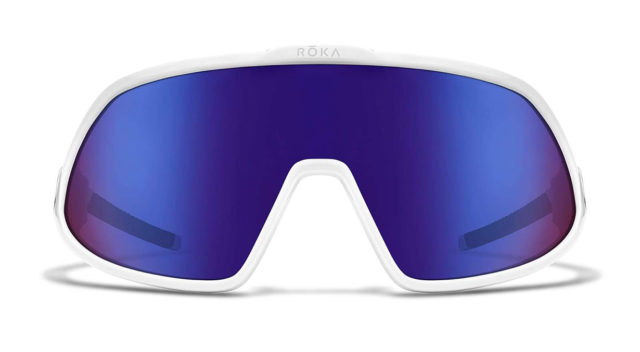 Kristin Sinnott: Part of ROKA's performance line of sunglasses, the Matador is offered in three standard frame colors but can be customized for only $10 more. If you go the custom route, you can choose from 5 different frame colors, 10 different lenses, 6 different temple colors, and 8 different grip colors, making it easy to create a unique pair of sunglasses. I tested the HC Fusion Mirror Lenses and found them to be ideal for sunny to partly cloudy days as they provided plenty of contrast, even with their fairly low 17% VLT rating. The ROKA website has a useful image that can be adjusted based on what lenses you're looking at to clearly show what kind of light coverage the lens offers.
As someone who tends to prefer more lifestyle-oriented "performance" sunglasses, like the ROKA Monaco, I wasn't sure what to expect when the very performance-looking Matadors arrived. Having worn ROKA sunglasses for the past year, I knew what to expect as far as quality is concerned but wasn't sure I had a face for sport-specific sunglasses. As someone with a small nose bridge, larger sunglasses tend to create air gaps that leave my eyes watering. Thankfully, the Matadors come with four additional "GEKO" nose pieces that are easily switched out to create a more customized fit. I have mine set with the second-smallest one and it works great — no unwanted, excessive airflow.
The GEKO nose pieces are rubberized with ridges on the inside that have kept the glasses steady, no matter how bumpy or sweaty things got, making them great for road and mountain biking, as well as skiing. The grips have a tendency to pull my hair just a little when I remove them, but the frames have enough flexibility built in that I can eliminate this problem by stretching the glasses a little when removing them. Unlike many of the options here, the Matador's lenses are interchangeable (additional lenses must be ordered separately) and it's easy to pop them on and off.
KID'S SUNGLASSES
Hipster Kid Classic Wayfarer
Frame: Black
Lens: black; polarized & shatter resistant
Measured Dimensions: 41-9-110 mm
Measured Weight: 11 g
MSRP: $19.99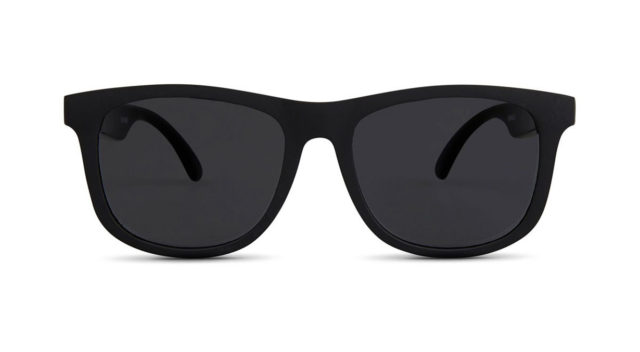 Kristin Sinnott: Sunglasses for babies and toddlers can be tricky. When I first started searching for a pair, I thought there were only two types — the type that was hideous but if you somehow managed to get them on your baby it would be almost impossible for them to remove, and the cool-looking ones that would most likely live on your shelf or disappear in the first mile of a hike since your child would surely remove them the moment you turned your head.
The Classic Wayfarer (and really any style of sunglasses by Hipster Kid) combines those two types. The glasses come in two sizes: 0-2 years and 3-6 years. My 22-month-old son has been wearing the smaller size for the past year and they are a great fit. Once they're on, I very rarely find myself adjusting them and my son now asks to wear them anytime we go outside.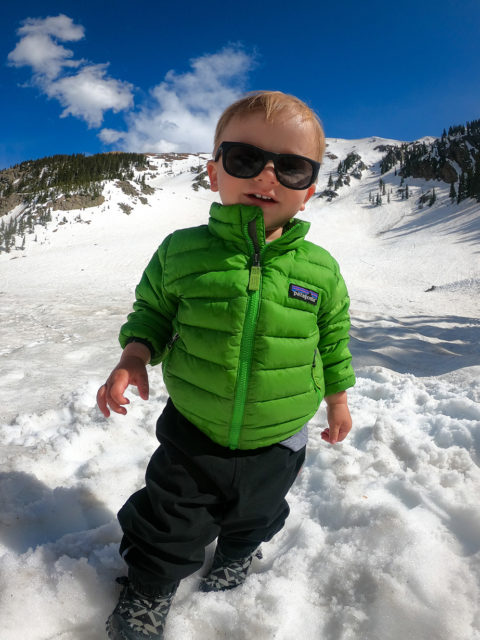 When we first received them, my son wasn't a fan of sunglasses and had a tendency to remove them after a few minutes. Thankfully, the Classic Wayfarer comes with a rubber "stay-on" strap that secures the glasses around the back of the head. The strap slides over the end of each arm and helps keep the sunglasses in place. The strap is pretty small and it is not adjustable so I would attach one side of the strap, put the sunglasses on, and then attach the other side since the strap was a little too tight to comfortably go over his head. Eventually, my son no longer needed the straps and we haven't used them in months.
Beyond the fact that the sunglasses fit my son and he likes to wear them, I like that the lenses have 100% UVA and UVB protection, feature polarized and shatter-resistant lenses, and that the frames are flexible. Flexibility is key as my son stretches the sunglasses all the time. On top of that, Hipster Kid has a 100% guarantee if you break, drop, or lose them. Yes, if you lose the sunglasses, you are a customer in the US, and you've had the sunglasses for less than a year after registering them, then they will replace them. Impressive. If you're looking for a pair of sunglasses for your baby, toddler, or child, in my opinion, you really can't go wrong with a pair from Hipster Kid.