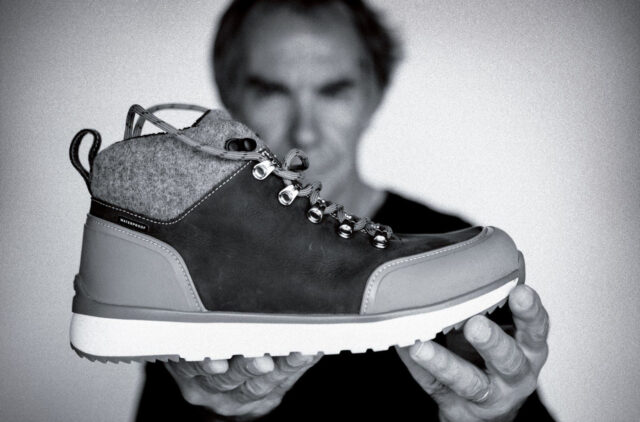 Jean-Luc Diard is one of the most influential figures in product design in the outdoor industry. He was formerly the CEO of Salomon and played a major role in the development of Salomon's running shoes, he co-founded HOKA One One, and he is now the VP of innovation for the Deckers Group and the head of Deckers X Lab.
We had Jean-Luc on the podcast last fall, and I strongly recommend that you check out that conversation – it's episode #73 of Off The Couch. Because if you are interested in how innovation actually happens — call it the process of innovation — then this conversation is a Must-Listen.
In our conversation yesterday, Jean-Luc and I focus more on the product design philosophy of Deckers X Lab in particular, and we discuss a number of the specific models in the Deckers lineup. Their footwear looks different and feels different, and you'll get to hear Jean-Luc explain that they are not just trying to be different for the sake of being different, they are trying to rethink everything from the standard flip flop to the casual sneaker to the suspension systems being put into very high-end, performance shoes.
TOPICS & TIMES:
The Deckers X Lab philosophy & lineup (2:26)
Minimalist vs Maximalist shoes (8:53)
KO-Z Slipper series (31:06)
Suspension & Arch Support (36:53)
K-ST series 35 (44:55)
X-SCAPE series (49:24)
Running-Shoe Quivers (53:29)
RELATED LINKS: