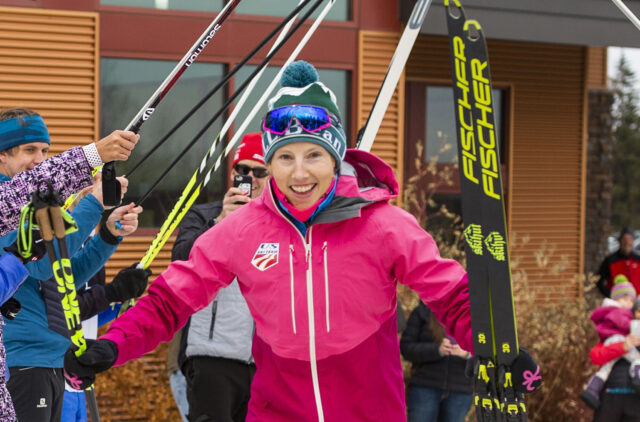 Our guest today is Olympic champion, Kikkan Randall, who played a massive role in putting USA cross-country skiing on the map, while also becoming a legend in the sport.
To name just a few of Kikkan's highlights:
In 2018 she won the Olympic gold medal in the Ladies Team Sprint, with Jessie Diggins
She is a 3-time World Cup Overall Sprint Champion
13 World Cup victories & 29 World Cup podiums
6 Olympic Top 10 results
17-time US National Champion
5x Olympian
9-time World Championships Team Member
But before Kikkan was winning Olympic and World Cup gold medals, she was a runner, and she has never stopped being a runner.
In this conversation, Kikkan and I talk about running and how she got into cross-country skiing; some of the keys to her longevity; her experience of becoming a mother while also being a professional athlete — and how much attitudes still need to change for women in a similar position. And we also talk about the unthinkable: how Kikkan went from winning an Olympic gold medal to being diagnosed with cancer, and how she is doing today.
TOPICS & TIMES:
Growing up in Alaska (3:33)
Running vs Skiing (5:46)
A fork in the road (9:09)
Resisting overspecialization at a young age (15:01)
Gravel Racing (17:05)
Boston Marathon (18:15)
Running while being an XC skier (27:15)
Being a mother and a sponsored athlete (35:29)
From winning Gold to being diagnosed with cancer (45:54)
Advocate for yourself (50:44)
RELATED LINKS: