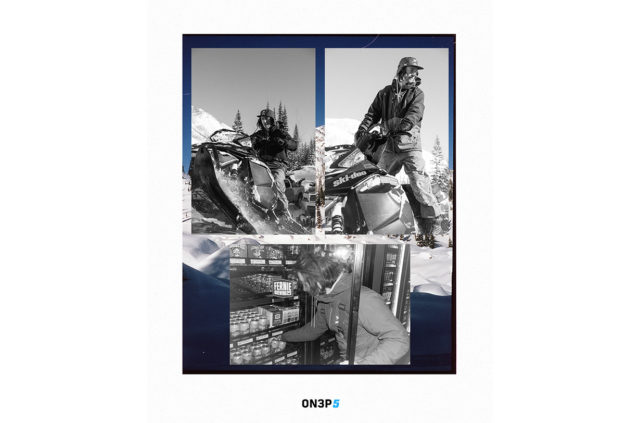 ON3P just dropped their fifth team movie, and this time around they traded urban rails and thrift store clothes for Gore-Tex, cliffs, and pillow lines around British Columbia.
Directed, filmed, and edited by Jens Nilsson (who did the same for "ON3P 3"), "ON3P 5" features Magnus Graner, Jake Mageau, Jonnie Merrill, and Jake Doan, and I really like the mix of styles. Jonnie and Jake Doan bring a more "traditional" big-mountain-freestyle approach, while Magnus and Jake Mageau take their New Wave style to the backcountry to provide an interesting contrast between the old and new.
As always, some people will love it, some won't. But personally, I'm really excited to see skiers like Magnus and Jake branch out into new terrain (see 3:30). I particularly want to see more of Jake Mageau — the way he finds ways to spin, butter, and press in the middle of a pillow line is crazy cool, and reminds me of Sammy Carlson & Karl Fostvedt.
All in all, ON3P 5 is a great example of the current state of freeskiing, and I think that alone makes it worth a watch.