The winner of our Gear Giveaway this week will get to pick any ski they want from Moment's 20/21 lineup!
Whether you like earning your turns, throwing tricks, or just skiing hard all over the mountain, Moment makes a ski that could work for you (and you can read our Buyer's Guide or full reviews for more info on many of their skis).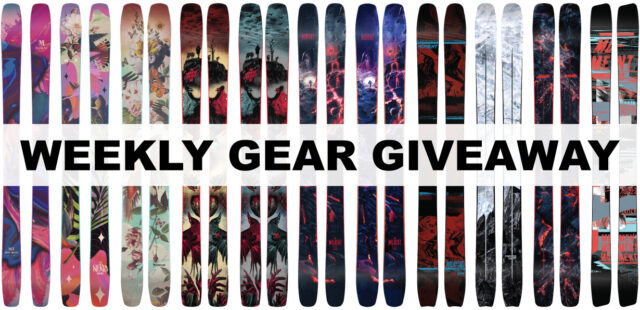 Their Wildcat Tour 108, Deathwish Tour, and Wildcat Tour have all impressed us in terms of their weight-to-downhill-performance ratios, especially for playful backcountry skiers and those who like to ski hard when they're touring.
Their women's-specific line now includes everything from the ~90mm-wide Hot Mess to the 116mm-wide Bella 116, with the Sierra (a Blister 'Best Of' winner) and Bella slotting in between.
Over many years, their Deathwish and various iterations of their Wildcat shape have become favorites of several of our reviewers. And the new Wildcat 101 looks like it could be a more versatile option for those looking for a firm-snow-oriented option.
Finally, their completely overhauled Commander series offers directional skiers strong, dual-metal-laminate skis with flat tails for folks who appreciate powerful and stable skis.
Enter before Friday, November 20th for your chance to win!
(Winners will be chosen at random and announced next Friday in our Blister Newsletter. Must be 18 or older.)
By entering, you'll receive our bi-weekly Blister newsletter, where we'll (a) announce each week the winner of our previous Gear Giveaway, (b) provide a roundup of the news and our highest-profile reviews of the past few days, and (c) offer sneak peeks of the products we're currently reviewing. It's good times for sure, so don't miss out. You'll also be kept up to date on what's new at Moment.