The winner of our Gear Giveaway this week will get a pair of custom skis from Folsom!
We've talked a lot about various Folsom skis on our site, on our GEAR:30 podcast, and in our Blister Summit videos from last year. Long story short: Folsom makes custom skis in Colorado, and they now have more shapes to choose from than ever before. Several of our reviewers have become big fans of all sorts of their skis, from the exceptionally versatile Spar 88, to the playful Trophy, excellent big-mountain-powder Rapture, and more.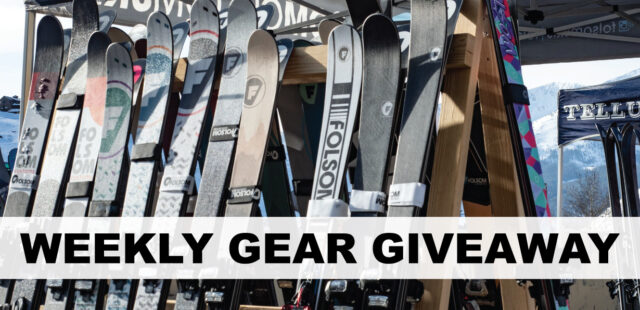 You don't want to miss this one, so enter before Friday, January 21st for your chance to win! (And even if you don't win, you can still try a ton of Folsom skis at our Blister Summit.)
(Winners will be chosen at random and announced next Friday in our Blister Newsletter. Must be 18 or older.)
By entering, you'll receive our bi-weekly Blister newsletter, where we'll (a) announce each week the winner of our previous Gear Giveaway, (b) provide a roundup of the news and our highest-profile reviews of the past few days, and (c) offer sneak peeks of the products we're currently reviewing. It's good times for sure, so don't miss out. You'll also be kept up to date on what's new at Folsom.