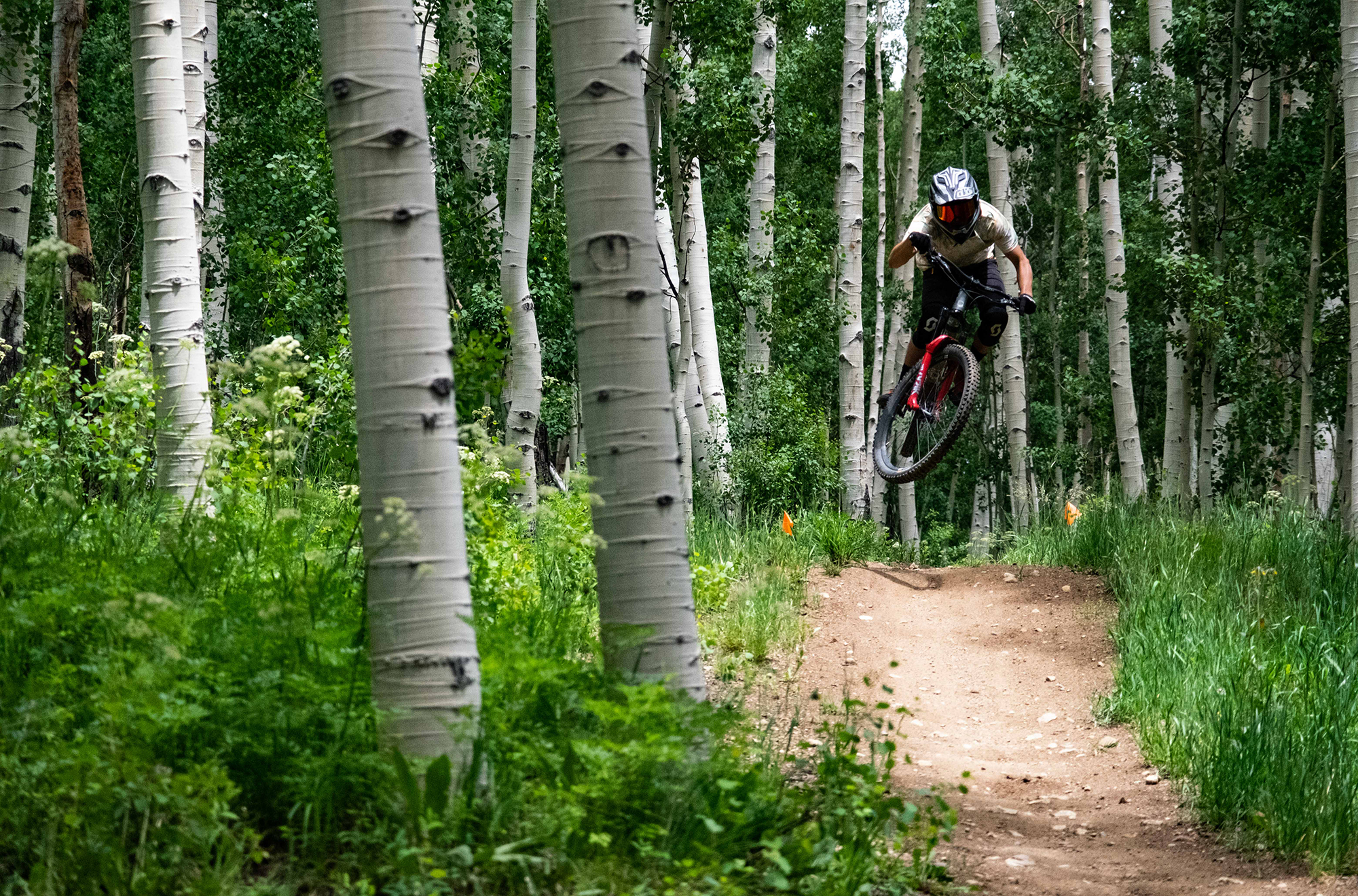 Age: 25 | Vitals: 5'8," ~155 lbs | Years Biking: 4 | Current Residence: Crested Butte, Colorado
Mountain Biking Background
Compared to our other reviewers, I'm pretty new to mountain biking. I had always wanted to do it, I just couldn't afford yet another (expensive) hobby through high school and college. But when I moved to the Gunnison valley a few years ago, I knew I had to finally make it happen — there are just so many great trails around here that it'd be a waste to not explore them.
So for the past few years (once most of the snow has melted), I've been spending as much time as possible riding as many trails as I can and doing my best to ride them faster and cleaner. I'm the first to admit that those two latter goals have taken some time, but one of the things I love about mountain biking is that there is always room to improve. I know I've come a long way since my first rides, but I also have a very long way to go, too.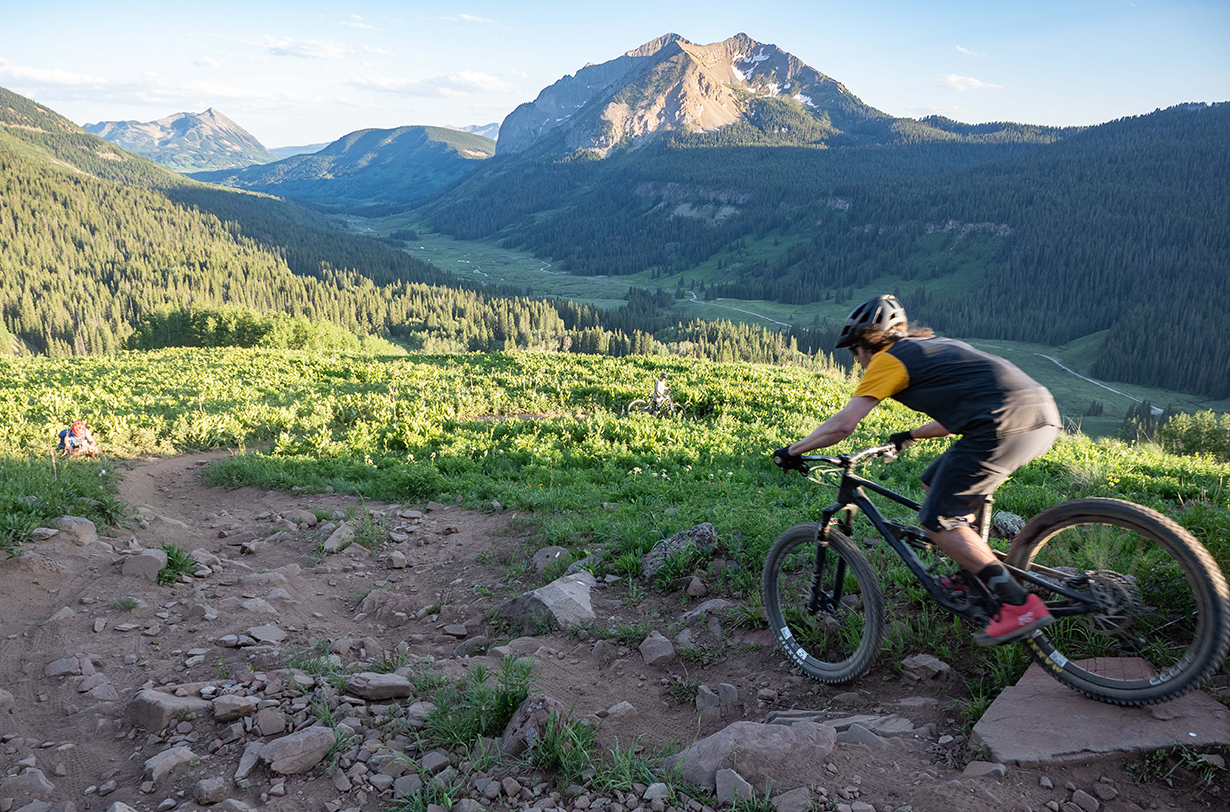 With all that in mind, my main goal on the mountain bike side of our reviews is to offer an additional perspective to our more experienced reviewers' thoughts. I'm almost never the first one to get to the bottom of a trail, but sometimes I'm able to pick up on certain things about bike gear that may go unnoticed by the people who are, and my hope is that those thoughts might be useful for folks like me.
During the summers I split my time pretty evenly between the hundreds of miles of trails around Crested Butte and frequent laps at the Crested Butte Mountain Resort bike park. My favorite kinds of trails are fast and flowy, but I'm always up for challenging myself in steep, techy terrain. I value the downhill a lot more than the up and am a big fan of trails with an elevation profile shaped like a pyramid, though I still have a preference for bikes with suspension platforms that at least feel pretty efficient when on the pedals. During the early spring and late fall, I head to Hartman Rocks in Gunnison to make my techy climbing skills a bit less terrible and remind myself how far I still have to go. In the end though, I'm always happy to be out on a bike.
Some of My Favorite Gear I've Tried:
Bikes: Trek Slash, Commencal Meta TR 29, Rocky Mountain Instinct BC, Transition TR500
Components: SRAM Code Brakes, RockShox ZEB, Shimano XT Drivetrain
Apparel & Accessories: EVOC Capture 7L Hip Pack, Foehn Tobin Schoeller MTB Shorts, Pit Viper HSOR Short Sleeve Jersey, Fox Ranger Gloves, Ride Concepts Powerline Shoes, Pit Viper 2000's, Deity Deftrap Pedals, Fox Baseframe Pro Baselayer, baggy cotton T-shirts at the bike park