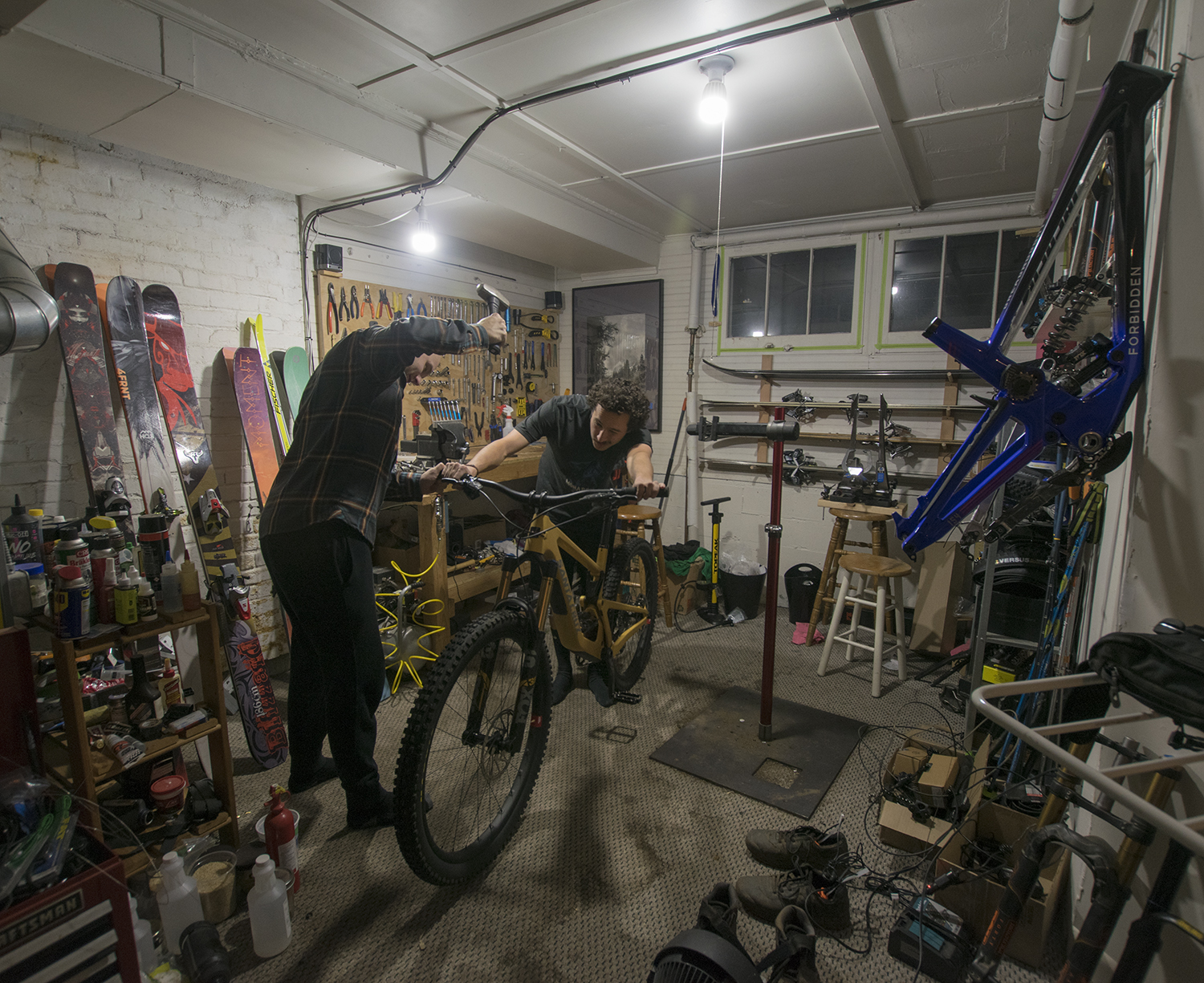 As I've discussed in previous Debatable articles, I spend a lot of time working on the various bikes that pass through our hands for reviews. I also used to work as a bike mechanic, once upon a time ago, and I can't help but think that there has to be a better way to address the most irritating, difficult, impossible-to-get-right-the-first-time bike repair task out there (with the possible exception of routing cables internally).
I'm talking, of course, about aligning stems on steerer tubes. Especially with the advent of short stems on mountain bikes, it's exceedingly hard to do precisely. Long road bike stems are far easier, since you've got a much longer stem to sight down, and any misalignment is far more obvious. On modern mountain bikes, though, I absolutely never get it right on the first try, and any time I'm removing a fork or stem or swapping headset spacers around, I invariably need to go through a couple of iterations of riding and re-adjusting before everything is dialed.
I'll also admit that I don't know what the right answer is. Making the stem / steerer tube interface keyed might sound like the obvious solution, but I spent enough time working as a mechanical engineer to gain some appreciation for what a tricky manufacturing challenge that would actually be — it's a lot more complicated than it sounds. For one, making a keyway in the steerer tube without adding a ton of weight isn't trivial. Neither is making sure that the steerer tube gets pressed in straight so that the keyway is actually aligned correctly. And even if you nail all that, now you have a totally new steerer-stem standard that isn't compatible with the current parts you have lying around. Surmountable obstacles to be sure, but they would add significant complexity and cost to already not-cheap parts.
And so my best idea is to just laser etch a line up the back of the steerer tube after it's been assembled into the crown. Granted, that's another operation that doesn't need to be done currently, and it would require some fixturing to make sure that line gets put on straight. But it's a whole lot easier than making a mechanical interface, and wouldn't require a change to the millions of stems that are already out there in the world — the vast majority already have a pinch bolt slot straight up the back of the stem, which you'd align with my newly-added etched line on the fork. Those that don't would still work fine, you just wouldn't get the alignment benefit.
Of course, another solution would be for everyone to just use dual-crown forks and direct mount stems, but that's got its own, obvious downsides — especially for applications where weight is more of a priority. A Debatable article for another time, perhaps. And so I think my etched line idea is a good one — relatively easy to implement, no real downsides — and I frankly can't believe I'm giving this one away for free. Fork manufacturers, you're welcome.
So What Do You Think?
Am I just either cross-eyed or overly OCD about my stem alignment? Or would you like to see that interface improved too? Do you have a better idea of how to go about it? Is there another common bike maintenance task that's even more annoying? Let us know in the comments.