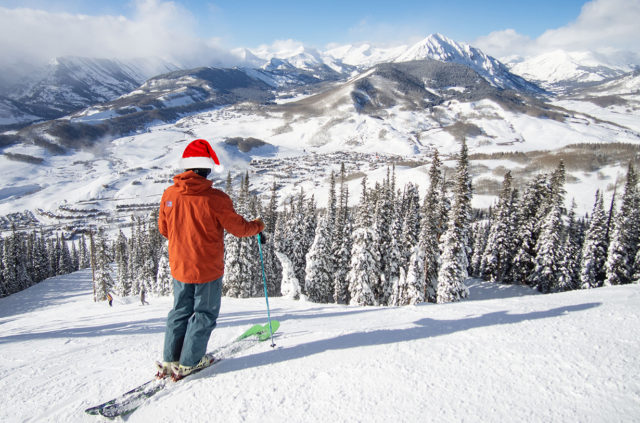 Review Navigation:
David Golay //
Kristin Sinnott //
Luke Koppa //
Andrew Forward //
Cy Whitling //
Jonathan Ellsworth //
Sam Shaheen
Tis the season to do some nice things, say some nice things, and maybe give one or two nice things to the people you care about, so we're once again sharing a few of our favorite gift ideas.
Here we're sharing our top picks for stocking stuffers, and you can also check out our picks for gifts that would be great under the tree, and the bigger-ticket items you might need to hide in the garage.
And if you have any gift ideas, please feel free to share them in the Comments section below.
David Golay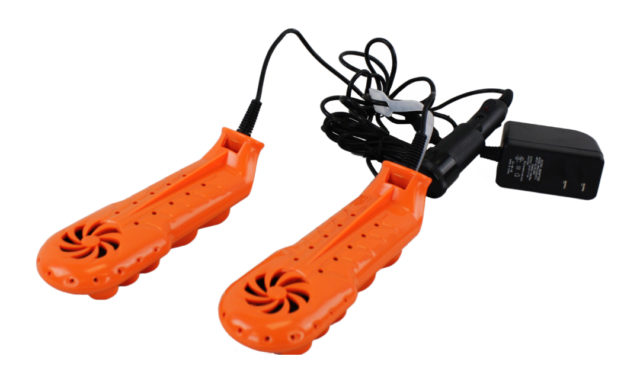 This one is shamelessly stolen from a prior Blister Holiday Gift Guide, because I learned about it when Jonathan Ellsworth included it in the guide a few years ago. But I've become a huge fan of the DryGuy Travel Dry DX shoe (and ski boot) drier. I live in the Pacific North We(s)t, and do my best to mountain bike year-round. So this time of year, my shoes are perpetually soaked. The Travel Dry DX works off either an AC wall outlet or a 12V DC plug, so it works at home or in your car, and it immensely speeds up drying of wet shoes. I'm a huge fan (no pun intended), and use mine all the time.
Fox Racing Attack Water Gloves ($44.95)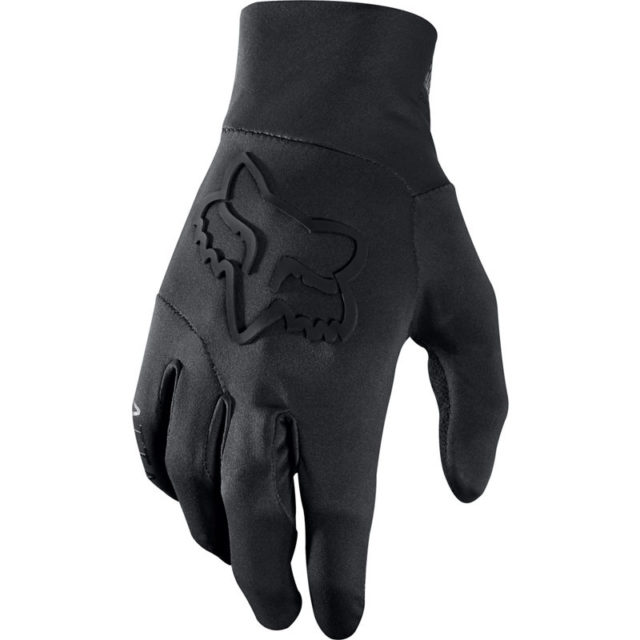 Keeping with the wet-weather mountain biking theme, the Fox Racing Attack Water glove is my favorite winter mountain biking glove for the PNW. They're not insulated, but are made with considerably thicker and warmer materials than most mountain biking gloves, and are very water and wind resistant. Riders in truly cold climates will want something warmer, but in damp rides where the temps are a bit below freezing, they're perfect. Crucially, for a mountain biking glove, they still have a single layer, unpadded palm, which gives them a much more solid feel on the bar, and they fit tight like a normal summer full-finger glove. They're by far the best performing, near-waterproof glove I've tried to date.
For people who don't necessarily try to mountain bike in terrible weather as stubbornly as I do (i.e. smarter people), there are a ton of neat tools out there to make your favorite mountain biker's (or skier's) life easier.
I dismissed chain master-link pliers for years – I can get them apart by hand, why spend money on a tool? Turns out I'm a moron, and you buy the tool because (1) they're really cheap at around $8-$16 and (2) they make the job SO much easier. I've got the KMC ones, which I've got no complaints with, but there are a ton of roughly equivalent options out there.
Same thing for a Presta valve-core tool. I take them on and off all the time to add sealant to tubeless tires, and getting the Stan's tool made that simple job much easier. Sure, a crescent wrench or pliers work too, but the right tool is just much nicer to work with. This is another one that I didn't think I needed until I tried one.
Hooked blades for box cutters. I'm never trimming climbing skins with anything else again, if I can help it.
I'm also a huge, huge fan of Knipex Wrench Pliers. I've got the 10" ones, and use them on all kinds of stuff, including bikes, my truck, and just around the house. They're basically a much, much better crescent wrench – they adjust to any size, but grip far more securely, and can handle thin, soft flats (like suspension-fork top caps) without marring, and since they grip hard, they're great on stuck, rusty, or damaged bolts, too.
Kristin Sinnott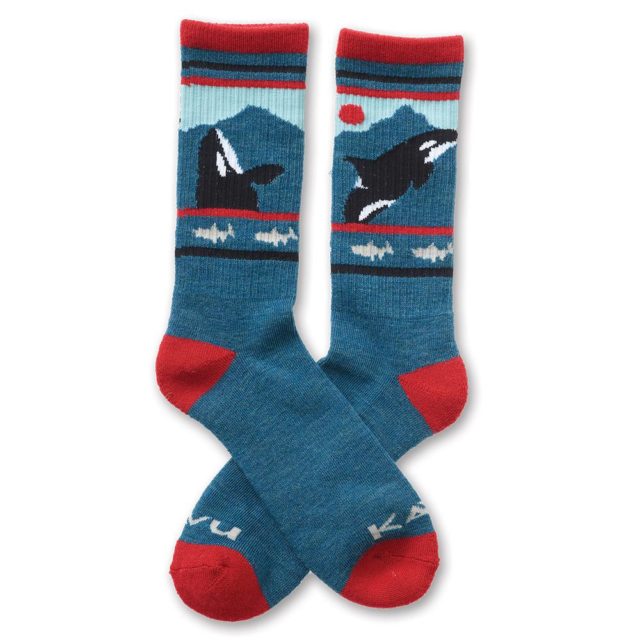 Everybody wears socks, so why not gift something practical that also benefits some of the biggest mammals? KAVU donates 20% of the profits from the Orca sock to the Center for Whale Research. With a great design, soft knit, and one-size fits all, there's no reason not to pick up a few pairs of these.
NYT Cooking Subscription ($40)
This is what I want in my stocking. I'm a sucker for a good-looking recipe and more often than not, the recipes they post leave me hungry and immediately wanting to run into the kitchen. I've used a number of their recipes over the past year without a subscription, but to really get access beyond a one-week grace period (and to actually support the cooks and recipe creators), the subscription is the way to go.
iSlice ($4.99)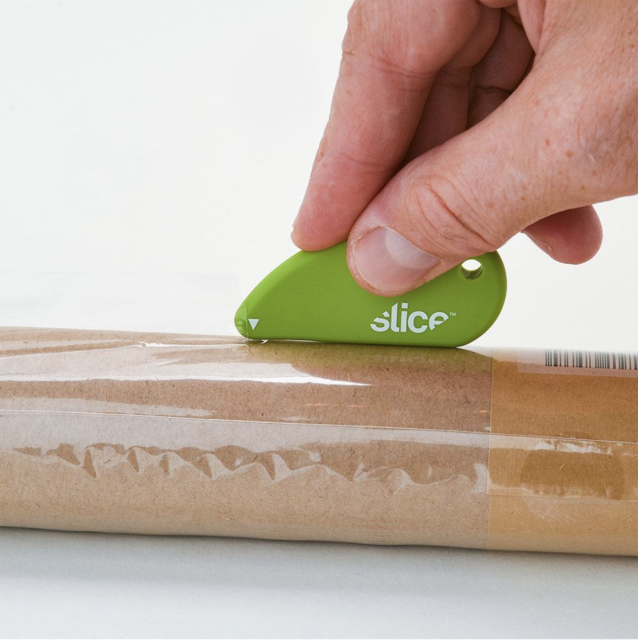 I love getting boxes and am known to dive right into them before even reading the label (sorry neighbors). The last thing I want to do when getting greedy to open something is search for a pair of scissors or a knife…not to mention the fact that packing tape tends to ruin blades. My mom gifted me an iSlice years ago and the porcelain blade has maintained its ability to cut through tape and paperboard while also keeping its place on the fridge thanks to the built-in magnet. It's always ready for me. Plus, you might just want one of these when you open your gifts…
Squirrels On Skis, by J. Hamilton Ray ($8)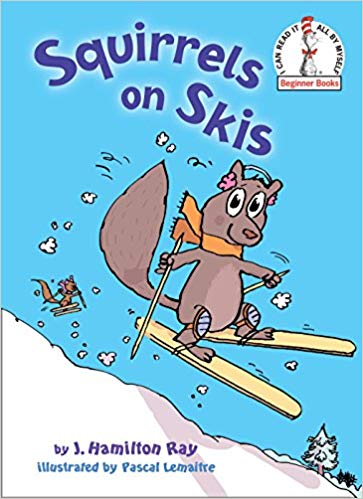 If you have a young child or know someone that does — get this book. There aren't too many ski-focused children's books that are actually fun to read, which is why this is such a gem. With a rhyme-filled storyline that involves squirrels swooshing into town on popsicle-stick skis with toothpicks for poles, an entrepreneurial rabbit, and some frustrated townsfolk, this book is sure to be a hit with any family, but especially those that love the snow. For bonus points, give the book to your ski buddy that's expecting and include a little forward about one of your past ski adventures — this will surely earn you first tracks on at least one future powder day.

From washing my face to playing soccer, I'm always trying to keep my hair out of my face and no matter how I pull it back, there are always a few strands that sneak out. The HeadPeace Headband is the softest and most comfortable headband I've found. It's offered in lots of styles to choose from and offers enough elasticity to keep the band in place but not so tight that it causes a headache. On top of that, all of HeadPeace's headbands are made in Nepal by Purnaa, a manufacturing company whose goal is "to provide world-class, ethical manufacturing which empowers marginalized people and survivors of exploitation to fresh starts and fulfilled lives."
Luke Koppa
DPS Phantom 2.0 Base Glide Treatment ($99)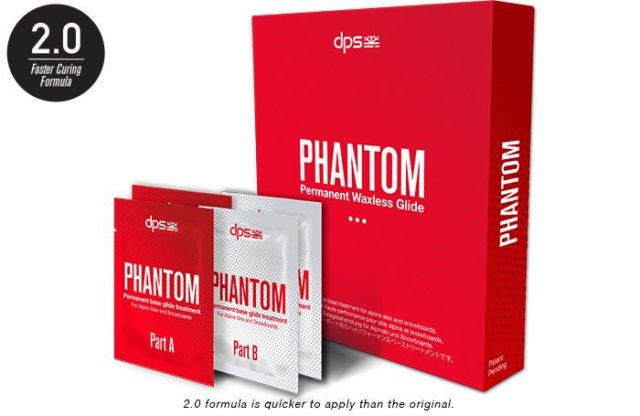 I know a lot of people who basically never wax their skis or boards, and if you're tired of waiting for those people on the hill, Phantom makes for a great gift. We've now used several Phantom-treated skis over the course of almost 3 seasons and are still very impressed by the glide and longevity of this waxless base-glide treatment. Bonus: get your Phantom from a dealer with a Phantom cure station for an extremely easy application process.
Climate Neutral Carbon Offsets ($100+)
Climate Neutral is a new brand that enlists brands to reduce and pay for their emissions, and helps consumers identify which companies are taking real action. We talked with their CEO, Austin Whitman, on our Bikes & Big Ideas podcast, and this holiday season they're offering a gift that's essentially a two-for-one. By donating $100 to their kickstarter campaign, you'll not only help fund the Climate Neutral project (which has a lot of potential for making brands' environmental impacts much more obvious), but $72 of that $100 donation will go to offsetting you or your giftee's carbon footprint. According to Climate Neutral, the average American's individual annual footprint is 24 tonnes of CO2e, and it costs $72 on average to offset that. Pretty cool.
JLab AirSport ($69) or FitSport 3 ($30) wireless headphones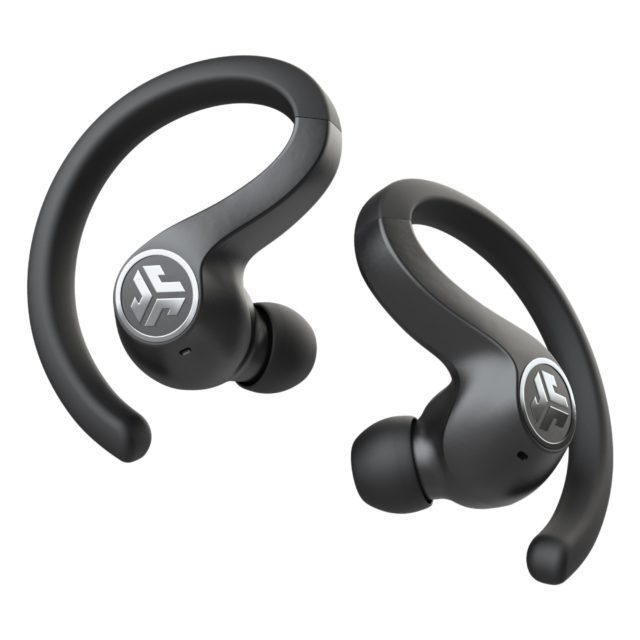 I spend a lot of time with headphones in my ears. According to Spotify, that number was a bit over 100,000 hours last year. So I'm always looking for a good set of headphones, and I've been quite happy with these options from JLab, especially for the price.
The AirSport headphones are "true wireless," and I really like them for working out, running, or just working (the microphone works quite well). They're sweat-resistant, they stay on my ears when I want them to (way better than AirPods), and I appreciate the "Be Aware Mode," which you can turn on to let more ambient noise through, since it makes me a bit less anxious about not hearing something coming my way while running, skiing, etc.
The FitSport 3 is a great cheaper alternative — it's not a "true wireless" headphone, but I actually like that for skiing since the in-line button on the FitSport 3 makes it easier to play / pause, accept calls, hang up on Jonathan when he calls me while I'm skiing, etc.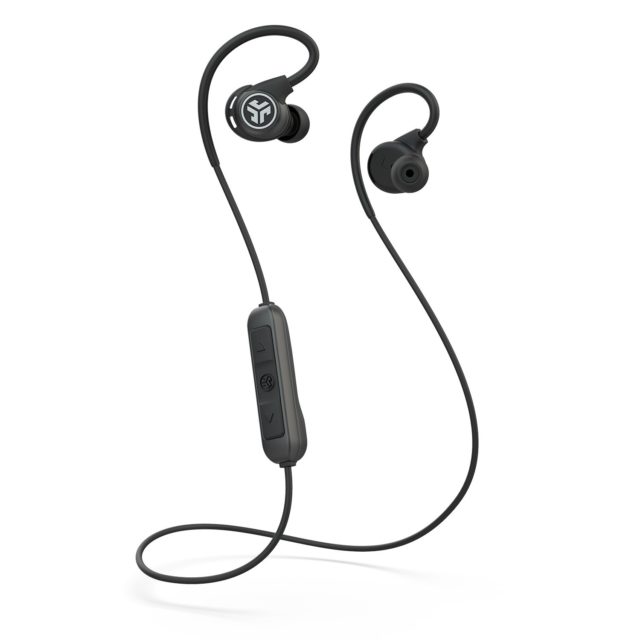 The JLab headphones have respectable battery lives (6 hours per charge for the AirSport, 10 hours for the FitSport 3), and the audio quality seems in line with headphones that cost closer to $100-$150.
Fishpond River Rat Beverage Holder 2.0 ($19.95)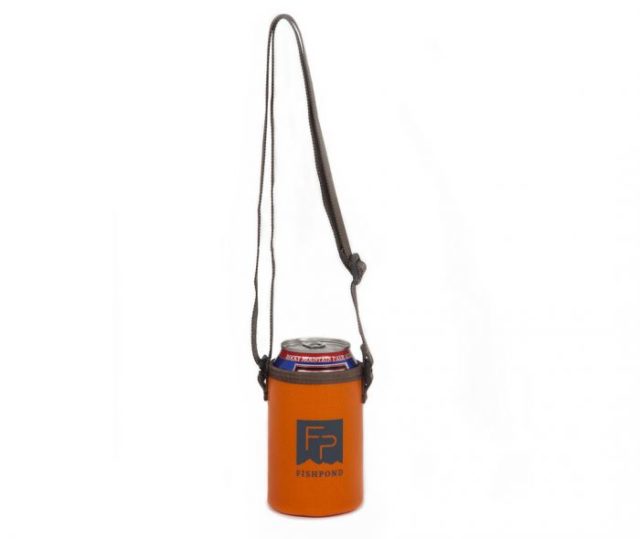 This is one of the best things I've ever bought. It's extremely simple, but if you know anyone who likes to spend time on the water and who likes to enjoy a cold beverage without worrying about spilling it, get them this. For how simple it is (it's essentially just a koozie with a neck strap), it is so nice when you really want to focus on the fish and not falling in the water, rather than keeping an eye on your drink. It's a very snug, secure fit on standard 12-oz beer cans, and still works well with tall & skinny cans. Alternatively, find an old koozie, some webbing, and a couple minutes at a sewing machine, and make your own!
Black Diamond Storm375 Headlamp ($49.95)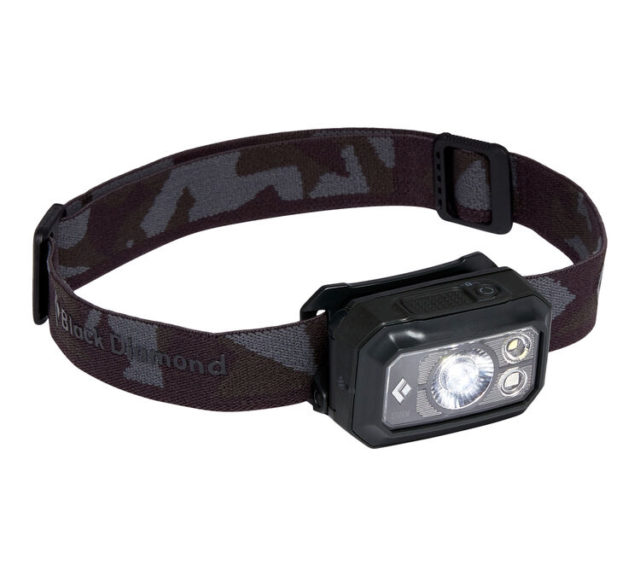 I'm pretty blown away by how far headlamp technology has come. Just a few years ago, I bought the original Black Diamond Icon, which had 200 lumens (a big deal at the time) and cost $99. Well, my Icon finally kicked the bucket this summer, right when I found one of my new favorite activities — fishing at night. If you've ever tried to sight-fish in the middle of the night, you'll realize you need a pretty dang powerful headlamp. The new Storm375 is almost twice as bright as my old Icon, it's half the price, and there's no bulky battery pack sitting on the back of my head. The only scenario where I would want a brighter light is for bike commuting, but I know David has some good ideas for that in our upcoming "Under The Tree" gift guide. The Spot's battery life isn't amazing (I usually get 3-5 hours with it on in the highest power setting), but its combination of lots of lumens, a waterproof construction, compact design, and very reasonable price have made the Spot375 something that I've been recommending to anyone who needs an all-purpose headlamp.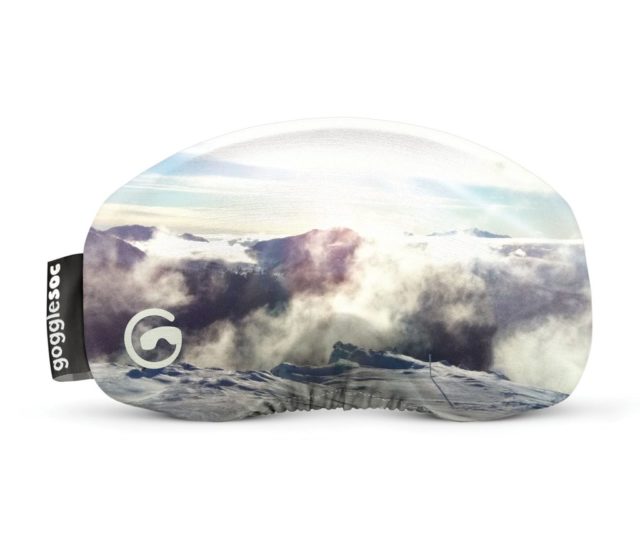 Simply put, many of us at Blister would call Gogglesocs the best way to keep your goggle lenses protected and clean. They're easier to use and more convenient than a goggle bag, they come in a huge range of patterns, and they're made from recycled plastic bottles.
Andrew Forward
Kinco leather work gloves ($15-$40)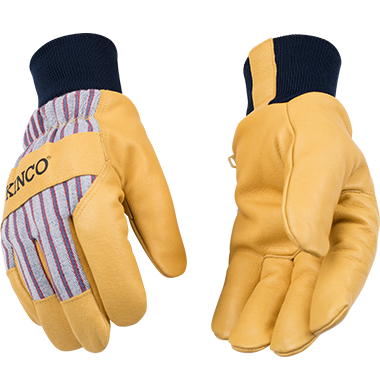 There's a reason Kinco gloves have become staple pieces for many skiers and snowboarders. They come in a few different waterproof styles (from high-viz reflective green to all leather), and make for an awesome ski glove (pretty much all I use nowadays) or work glove to split wood, fix things, grab hot things, keep in the car for emergencies, etc. And they are cheap!
Cy Whitling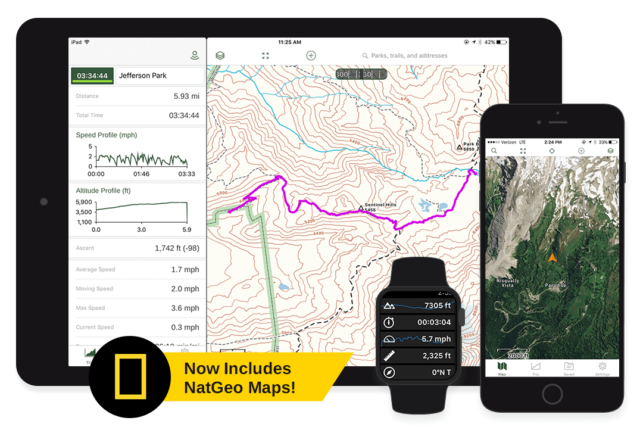 If you haven't at least tried the map app, Gaia, you're blowing it. The basic version is a great tool for anyone who plays outside, but the premium upgrade is 100% worth it. All of the maps on Gaia are fully downloadable, and they've got an overlay for just about anything. Personally, I use the slope angle overlay a lot when I'm dealing with bad visibility in the backcountry. They've also got weather-forecast overlays, private property for all you hunters, all forest-service roads and trails, and just about any flavour of topo map you want. I don't head out the door on any sort of exploratory mission without the general area maps downloaded, and the Gaia app mapping my route. It's cheap insurance.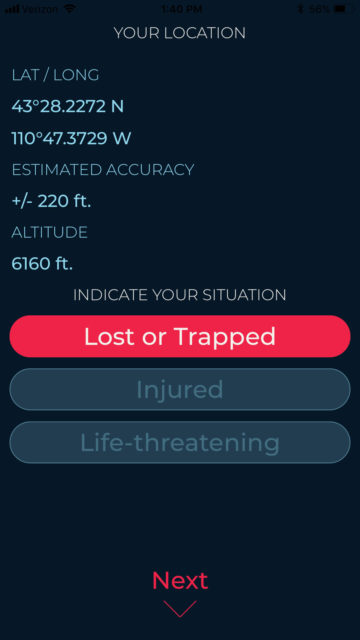 I recommended all of my favorite stocking stuffers last year, so I'm going with apps this year. The Backcountry SOS app is free, and if it's not on your phone, go download it now. It doesn't take up much space on your phone, and it simplifies calling for help if sh*t hits the fan. All the app does is automatically fetch your GPS location data, and help relay it to 911 services faster. With a couple of taps, it puts together a basic text message with your location and status and shoots it off to 911. It works anywhere you have service, and your emergency dispatch must have text to 911 enabled. (Most do, but check in to make sure.)
Why should you use the app instead of just calling 911? Having an accurate location for the reporting party makes a huge difference when it comes to speeding up a rescue, and too many folks don't know how to quickly snag those coordinates off their phone. (Hint, look in the compass app.) And, in places with spotty service, you're often much more likely to get a text through to emergency responders, as opposed to making a call. There is no reason to not have this app on your phone.
Jonathan Ellsworth
First of all, I'm really happy to see that David Golay was wise enough to accept my recommendation of the DryGuy Travel Dry DX before he was a Blister reviewer. Smart.
That is still an exceptionally good product, and it's still my favorite ski-boot dryer that I've ever used. Furthermore, it's proven to be durable. I'm still using — all the time — my original Travel Dry DX. Great product.
And seriously, you have two and only two options here: pull the liners out of your ski boots after every single time you ski, or else, leave your liners in and use a boot dryer. There are lots of boot-dryer options out there, but this is a very inexpensive option that has held up to years of use and that works very, very well.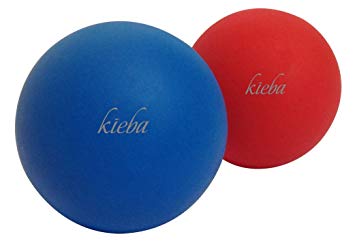 This is the other product that I think every skier — and also, every runner, weight lifter, mountain biker, paddler, etc. — ought to own. Because for a few dollars, a firm Lacrosse ball is an incredibly inexpensive and effective tool for massage, myofascial release, trigger point therapy, etc.
And while there are a huge variety of ways to use these, I personally don't use them on the floor. Instead, I put the ball against a wall or door and find that in just 1-2 minutes, I can effectively massage my lower back, upper traps, shoulders, abductors, and more.
We're actually also about to review some much, much more expensive massage products (like 200 times more expensive), but I suspect that those ~$600 tools will be facing some pretty stiff competition from a ball that costs a few bucks. Get one.
Sam Shaheen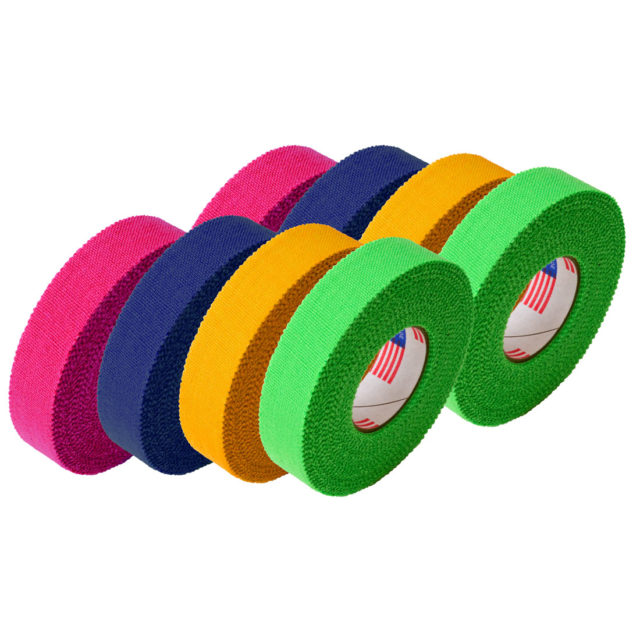 As a finger-injury-plagued climber, I go through a lot of tape. I've used all sorts of tape and this tape from Metolius is my current favorite. It is thin and low profile, extremely sticky (both to skin and to itself), and comes in a variety of unique colors sure to turn heads at the gym (until your hands are covered in chalk and all the colors look white). The other great thing about this tape is that I don't have to split a full sized roll into strips — it is already cut to 1/2″ (13 mm) strips which works perfect for taping my pulleys.
Whether taping up split fingers or injured pulleys, Metolius Finger Tape is a gym and crag essential for the climber in your life.
Share this post:
Share on facebook
Share on twitter
Share on pinterest
Share on reddit
Share on email