Review Navigation:
David Golay //
Kristin Sinnott //
Luke Koppa //
Cy Whitling //
Jonathan Ellsworth
Tis the season to do some nice things, say some nice things, and maybe give one or two nice things to the people you care about, so we're once again sharing a few of our favorite gift ideas.
We've posted our recommendations for stocking stuffers and gifts that'd be great under the tree, and now it's time for the bigger-ticket items you might need to hide in the garage.
And if you have any gift ideas, please feel free to share them in the Comments section below.
David Golay
Okay, so this one doesn't actually go in the garage, but I'm going to cheat here and interpret this to mean big-ticket items more generally. New gear is awesome, but trips to go use the gear you've already got might be even better. (If anyone wants to definitively win the title of "My Favorite Blister Reader," my birthday is coming up and a heli-skiing trip to Alaska would be just the ticket.)
For the mountain biker in your life, a multi-day destination race is an absolute blast – I've done Trans Cascadia a couple of times, and it's frankly more party than race, in the best way possible. I've heard nothing but great things about Trans Sierra Norte, and had hoped to be down there this year, if my knee had been working a bit better by that point. It's very much on my list for 2020. [Editor's Note: reviewer Noah Bodman also had a great time when he did the Trans BC Enduro race.]
An amazing riding or skiing trip doesn't need to be nearly that extravagant, though. A hotel for a couple of nights at a resort your loved one doesn't get to often, along with a couple of lift tickets, or an Airbnb in a new riding area and some advice from a good shop is all you need to have a fantastic time.
(And as a bonus, you can always invite yourself along, too.)
Kristin Sinnott
Burley D'Lite ($849.99)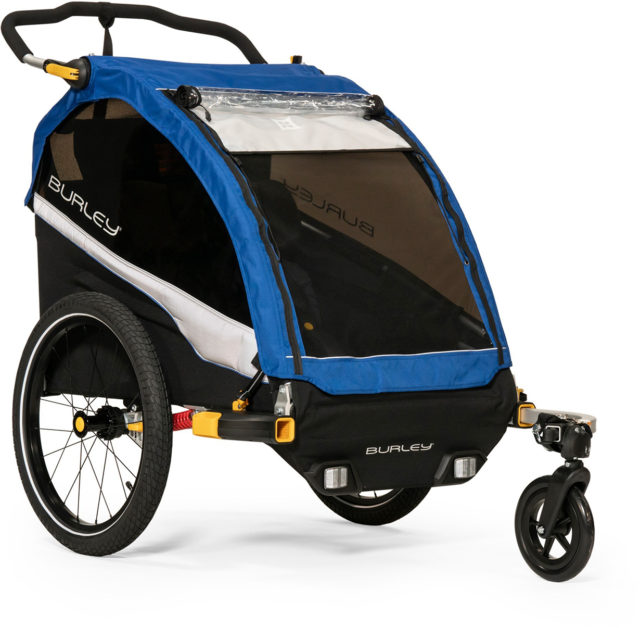 Maybe your partner is worried about how his or her lifestyle will change after the baby arrives, or you have a little one and you want to get more adventurous with him / her — either way, the Burley D'Lite will help move you through smooth, bumpy, and / or snowy surfaces. With reclining seats, behind-the-seat storage, and accessories that are quick and easy to switch between, this kid trailer is something every active parent will love. The ability to fold the trailer flat and easily pop off wheels or skis means it's easy to throw in the back of the car. The D'Lite comes standard with a bike kit and a third wheel located on the front of the bike arm that pivots to help with bike-to-stroller transitions. I've even used this third wheel setup to take the trailer out for a run and while that's not its intended purpose, it worked fine for my short jog. For longer runs, there is a jog wheel accessory kit ($149.99) that can be purchased separately.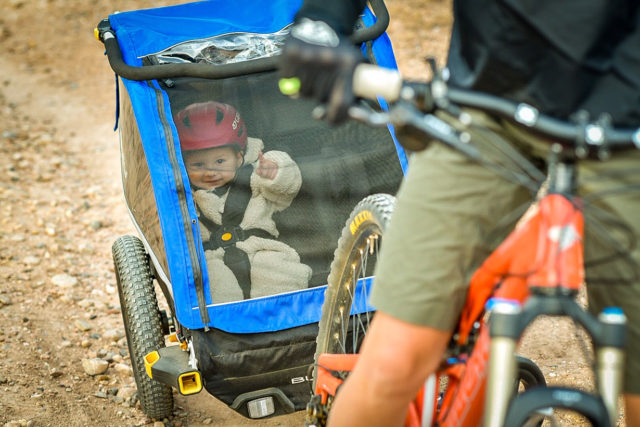 Other accessories that can be purchased include a ski kit ($249.99) and a 16+ Wheel Kit ($199.99) for sand, snow, and gravel rides. With great views for the little one thanks to the plexiglass side windows and front mesh screen, my son happily takes in his surroundings no matter where our adventures take us. The included rain cover and sunshade makes it easy to hop in and take off regardless of what the forecast looks like. From singletrack laps to skate-ski adventures and morning commutes, the D'Lite has been delightful to tow.
Baby Backpack ($300+)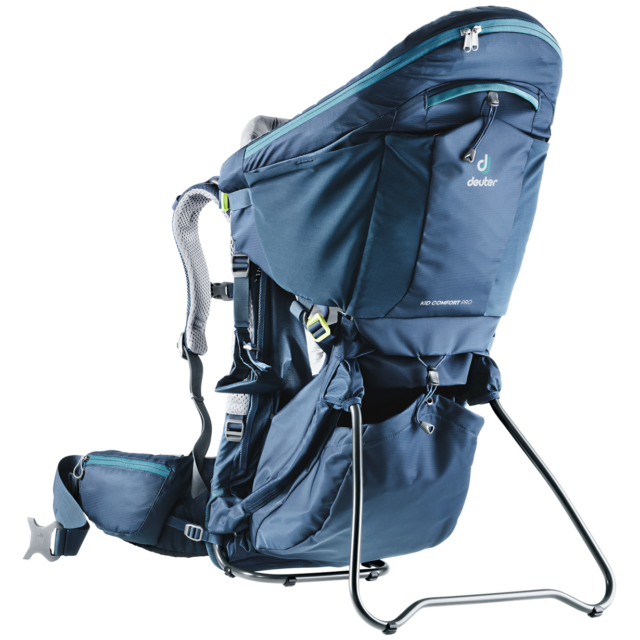 If you plan to hike, ski, or spend a lot of time recreating with your child, a baby backpack is a must-have. Soft-structured carriers are great but for longer outings and / or heavier and older babes, a backpack will make you and your partner much happier.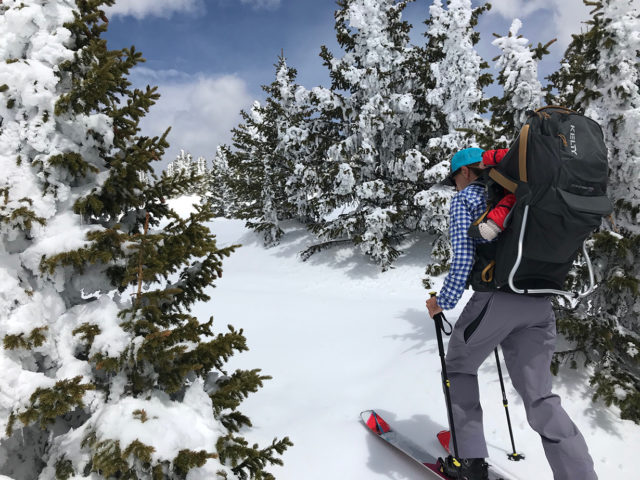 My favorite packs feature sunshades, padded waist belts, load adjustments, and a padded and well-ventilated back. The Deuter Kid Comfort Pro and Kelty Journey PerfectFit Elite are both great options and with carrying capacities ranging from 16 to 40 pounds, any new or well-seasoned parents will be happy to receive this gift.
Luke Koppa
AIARE Avalanche Safety Course or a Guided Trip ($ varies)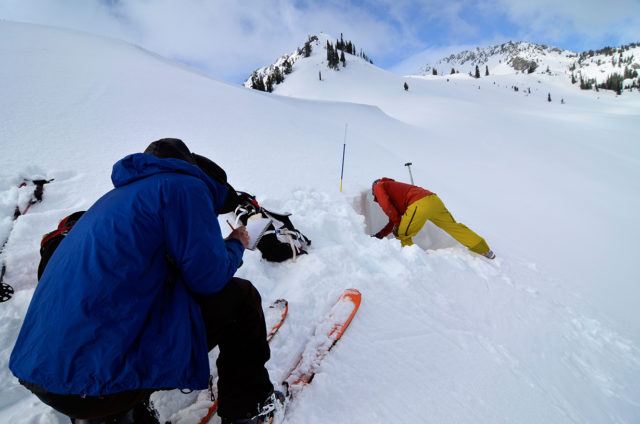 If you know anyone who's been on the fence about getting into backcountry skiing, this is an absolutely perfect gift. Everyone should take an AIARE course if they ever want to head into the backcountry during the winter (including skiers, snowboarders, snowmobilers, snowshoers, mountaineers, etc.).
While you can learn a lot about snowpacks on the internet or by reading several of the great books out there, the in-person course provides extremely valuable hands-on experience, and despite the fact that I spent countless hours researching avalanche safety before attending my AIARE 1, I still learned so many things during the course that I never could have learned from behind a screen or the pages of a book.
And if you know someone who's already taken an AIARE 1 and who spends a lot of time in the backcountry, then a higher-level AIARE course is also a great choice.
And fortunately, until this Friday the 13th, you can enter to win an AIARE Level 1 or Level 2 course through 57hours.
Alternatively, if you don't know someone who could benefit from an AIARE course, a guided trip is another great gift. It had been a long time since I'd been on any sort of guided trip before our trip with 57hours this fall, and I was blown away by how much I enjoyed it, and how useful it was. While I have now spent a good chunk of my time on this earth in outdoor environments doing a variety of activities, our guide Willie provided so much valuable insight that I can now use going forward, and his knowledge of the area and routes was so, so useful. It's always stressful planning a trip in a place with which you're not that familiar, and having a guide lead the way is extremely nice.
Mystery Ranch Mission Duffel ($130-190)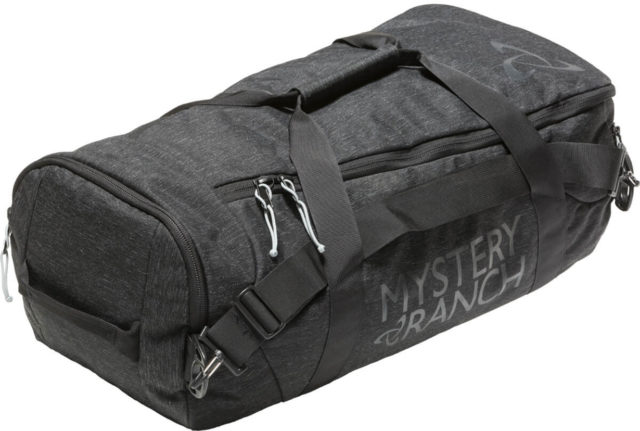 This is the best duffel I've used, and I think anyone who likes to travel or do things outside could use a high-quality, big duffel bag. I've taken the 90-liter Mission Duffel with me on almost all of my trips, whether that's via plane or car. It fits a ton of stuff, it's made of a super burly and water-resistant fabric, it has lots of small zippered interior pockets for easy organization, and its backpack straps are excellent while still being easy to stow away when you don't need them.
A Really Big Picture + a Really Big Frame ($100+)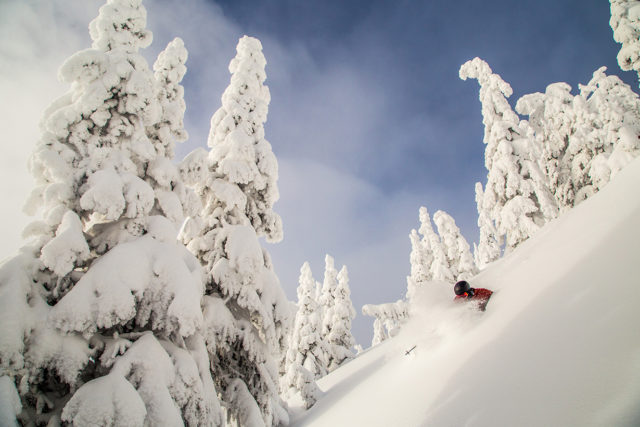 I included this last year, and I'd still highly recommend it. If you have any friends who are photographers, buy their prints. Or if you've been enjoying some photographers' photos on Instagram, support them and buy their prints. Currently, the favorite thing hanging in my house is a picture taken by my friend Chris Fuller, from one of the best skiing days of my life. Not only does it look awesome (especially in the huge size I have it in), but every time I look at it I get to relive that day. And yes, sometimes I feel like a narcissist for having a photo of myself in my own house, but if you're worried about that, get a print of a photo where you're wearing a face mask or something so people don't need to know it's of you.
A Really Nice Windshield Scraper ($20+)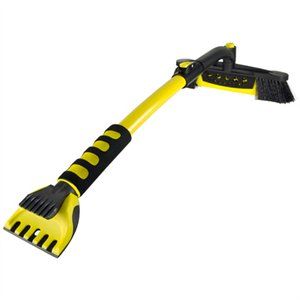 So this could definitely go under the tree, but since cars typically go in the garage, I'm putting it here. For my entire life, I've always just had a cheap ice scraper. I always figured, "It's just an ice scraper, why would I pay an extra $5 for the fancier one that mostly just looks more colorful?"
But I was wrong. So very wrong. This fall I landed at the Denver airport at 1am, and found that my entire car was covered in several millimeters of straight-up ice. I spent a solid 30 minutes trying to scrape, hack, and chip it off with my cheap-o scraper, and then that scraper promptly broke, leaving me to rely on my defroster to very slowly melt the ice as I struggled to stay awake.
I took this opportunity to see if those slightly more expensive scrapers are worth it, and they 100% are. For once in my life, I got the nicest option in Crested Butte's hardware store: the Hopkins Polar Vortex Snow Broom.
I'm sure there are fancier and / or better scrapers out there (please share if you have one you love), but this thing has made my life so much better. It has a slightly flexible blade that conforms better to the windshield than any other scraper I've used, making it way quicker to scrape my windshield and windows every morning without leaving streaks of un-scraped ice everywhere. It can also be extended from 27" to 42" so I can finally reach the top of my car and brush off the snow before it comes crashing down on my windshield and cracks it (that happened last year — one of the only downsides to Crested Butte's amazing snow year last season). Plus, the brush end of it pivots 360° which makes it even easier to use. All that, and this thing is still only $20.99. It's one of the best investments I've ever made.
A Pair of Skis ($ varies)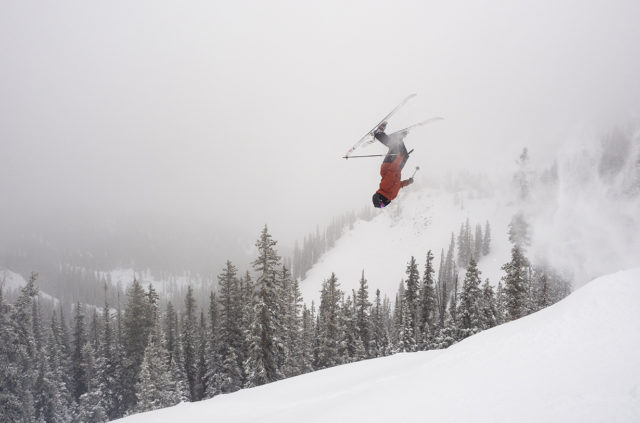 A pair of skis is almost guaranteed to make someone happy. There are a ton of great options in our 19/20 Winter Buyer's Guide, and some of our personal favorites in our Best Of section of that guide.
So we'd recommend looking through our guide, or you can become a Blister Member and we can just cut the guesswork and suggest the best options for any person in your life. With that said, here are some of my top picks:
Salomon QST 106: We've ended up recommending this ski to a huge range of skiers this year, and it seems like one of the safer bets out there for a mid-fat all-mountain ski or a versatile soft-snow ski for lower-snow areas.
Line Sick Day 104: perfect accompanying gift for that person for which you bough an AIARE 1 course. The SD 104 is probably the best all-round 50/50 ski for resort and backcountry use, making a great option for someone who is just getting into touring and / or who splits there time between the backcountry and resort. And it could also serve as a more stable dedicated backcountry ski or a lightweight, easy, and fun resort ski.
Line Sir Francis Bacon: for the jibbers in your life, or for those ski-hoarders who have a huge quiver that's missing that special, ultra-playful ski.
Rossignol Black Ops 118: if you know someone who loves to go fast on pow / chop days and / or who also likes to go big and play around, this could be the ski for them. Incredibly stable but also quite playful, the Black Ops 118 is extremely fun for charging through chop and launching off big drops.
Cy Whitling
Toyota Sienna ($ varies)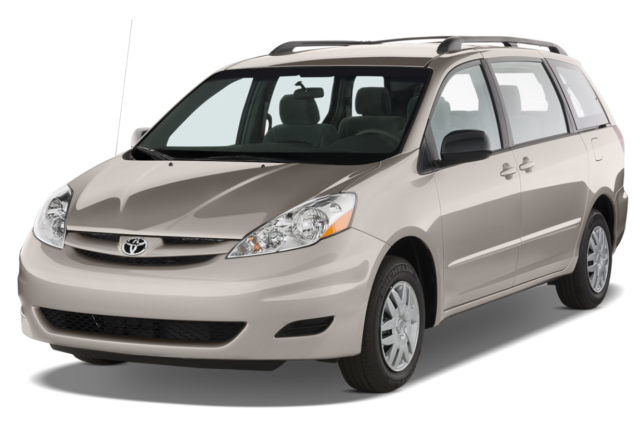 I know your special person asked for a Sprinter van, but that costs more than your house. And they aren't really that fun to drive. So suck it up and buy that minivan for your loved one this holiday season. In my opinion, it's the most practical and affordable vehicle an outdoors person can drive. AWD is killer all winter, and lift kits are readily available if you're into that. The back seats fold flat for easy car camping, and combined with a good bike rack, you've got the ultimate shuttle vehicle. A 4×8 sheet of plywood also fits in the back with ease.
In other words, it's time to embrace your inner soccer mom. The van life those Sprinter people are trying to sell you on Instagram isn't real anyway. Get a van that can fit in a regular garage, and then go spend the $90k you saved on something cooler.
Jonathan Ellsworth
I just read Luke Koppa's above recommendation of the Hopkins Polar Vortex Snow Broom, and I am 100% sold, sight unseen.
First of all, that might be the greatest product name of all time.
Second, I've been using two broken scrapers for about three winters now, and, combined, they are about 15% effective.
So seriously, please, if you know of a scraper that somehow manages to top the Polar Vortex Snow Broom, please tell me now, because I am otherwise going to be getting myself this for Xmas.
As for any other "In the Garage" gift suggestions? Mine is actually the same as last year's: an IOU for one Taiga electric snowmobile.

C'mon, Taiga. We really, really, really want to get these out into the backcountry.
Share this post:
Share on facebook
Share on twitter
Share on pinterest
Share on reddit
Share on email