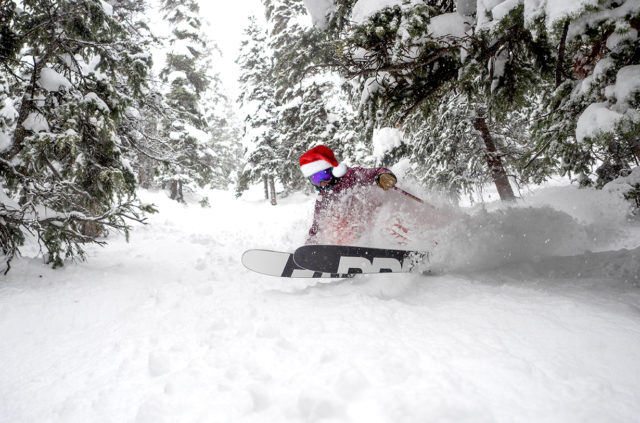 Review Navigation:
David Golay //
Kristin Sinnott //
Luke Koppa //
Cy Whitling //
Jonathan Ellsworth //
Sam Shaheen
Tis the season to do some nice things, say some nice things, and maybe give one or two nice things to the people you care about, so we're once again sharing a few of our favorite gift ideas.
We've posted our recommendations for stocking stuffers and the bigger-ticket items you might need to hide in the garage, but here we're covering the gifts that would be great under the tree.
And if you have any gift ideas, please feel free to share them in the Comments section below.
David Golay
Light and Motion Seca 2500 Enduro Bike Light ($399)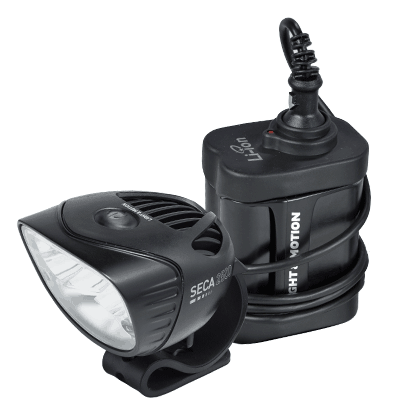 Mountain biking at night is a ton of fun, but it takes a serious light to really make it work. My current favorite is the Light and Motion Seca 2500 Enduro. It's crazy bright and has the best, most even beam pattern of any light I've used to date, with no appreciable hot spots. Battery life is very good, and the helmet mount uses a standard GoPro mount, meaning that it's easy to find a perfect setup for your helmet. Look at a good light as literally buying riding time for your loved one in the dark winter months – or just a fun way to spice up familiar trails.
POC Joint VPD System Knee Pad ($150)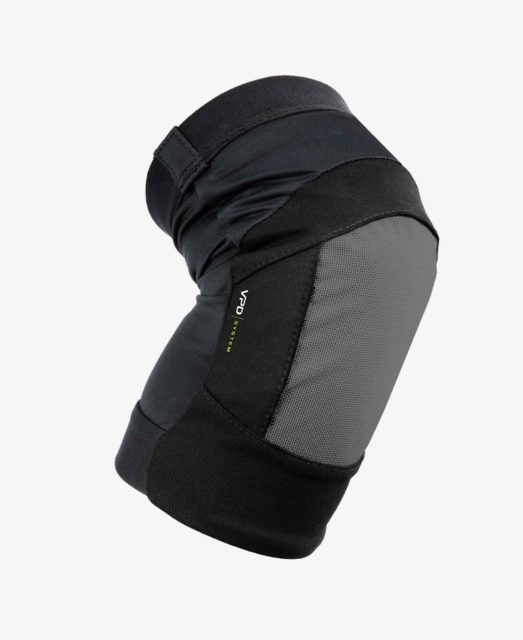 I rarely mountain bike without knee pads, and the POC Joint VPD System Knees are easily my current favorites. The padding is made of POC's visco-elastic polymer dough (VPD), a non-Newtonian foam that's extremely soft and pliable when manipulated gently, but firms up dramatically under sharper impacts, and the latest version used in the Joint VPD System Knee is much more pliable than prior iterations. They're easily the most comfortable knee pad to pedal in that I've tried, between their pliability, and the fact that they don't rely on any straps to stay in place – instead, the pads are held up by an elastic sleeve that extends up well past the knee, with a silicone gripper at the cuff. They're admittedly a bit spendy for knee pads, but the comfort they offer makes them easily worth it, and I've been very happy with the level of protection that they offer and their durability as well.
Kristin Sinnott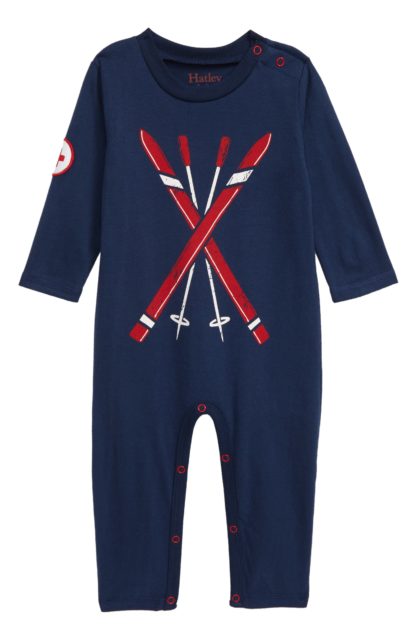 A gift for the little one in your life — or really for the ski-loving parents of a little one. Hatley typically comes out with one new ski-specific design each season. I purchased one for my brother 4 years ago and it's since been handed down to the third child in our family. With cute designs and soft yet durable fabric, this romper is sure to be a hit regardless of gender. They do sell out every season, so if you see one it's best to buy it right away.
Deuter Kikki Children's Backpack ($45)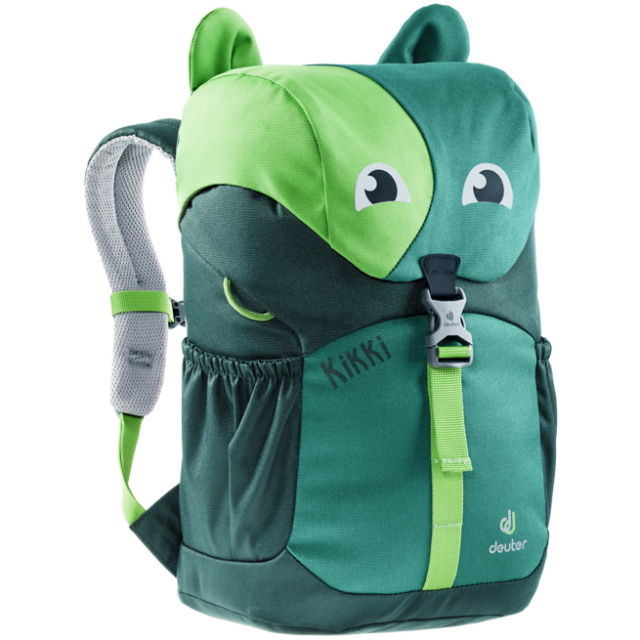 Deuter describes the Kikki as a kindergarten backpack, but my 15-month-old son is already in love with it. The sternum strap fits more like a waist belt and while we can't load it up with a ton of stuff for fear that he will topple over (more than usual), he wears it like a boss. If he sees it he typically asks (well, points and makes indistinguishable noises) to wear it. Babies are cute but when you put them in a backpack with little animal ears, be prepared for them to get away with anything.
Therm-A-Rest Honcho Poncho (114.95)
I first got this for use as an emergency blanket of sorts for mountain adventures with my son but I've found it to be quite versatile and more often than not, it ends up in our pack or in the car. It is fairly large, even when packed down (it packs into the main zippered pocket), but as it's not at all heavy, if we have space in our pack, it comes along. With an insulated kangaroo pouch to warm up hands and a large zippered front pouch (which my son's lower body conveniently fits into), I love throwing it on when I need a quick warm-up. From evening soccer games to impromptu picnics in the mountains (the poncho unsnaps to create a down blanket), the Honcho Poncho has kept us warm and comfortable.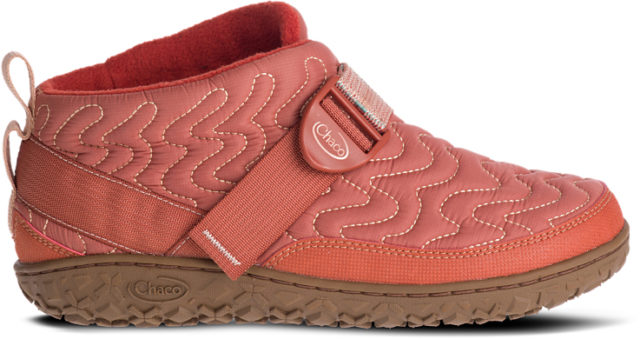 Since receiving these, I haven't wanted to wear anything else. From errands around town to pre- and post-ski sessions, the Ramble is my go-to. The quilted and slightly insulated exterior, soft fleece interior, grippy outsole, and overlapping tongue design make the shoes perfect for snowy sidewalks and cold days. They aren't super tall nor are they waterproof (although they do seem to be water resistant), so don't mistake them for a full-on snow boot. But if it's not a powder day, these will do just fine for most activities. I love that there's only one strap to tighten / loosen them and it takes very little effort to slip them on or off.
Carve Designs Rowayton Cowl Neck ($68)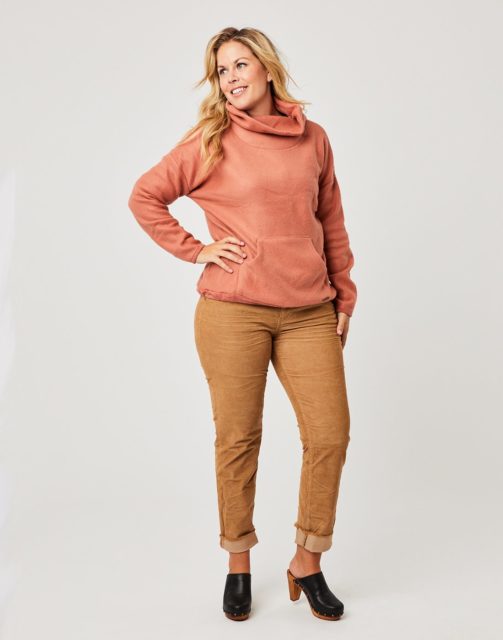 I have no idea who wouldn't love the Rowayton. It's soft and fleecy, has a relaxed fit (I ordered a medium and am 5'8", 125 lbs), and is good looking. The cowl neck is loose and drapes nicely, the sleeves are long but not overly long (they extend to my knuckles), and the kangaroo pouch is a great place for cool hands. I look forward to putting it on every single day. From lounging around the house to meeting up with friends at the local bar, the Rowayton is my first choice. I (secretly) hope that none of my family members read this holiday guide because I purchased 4 of these Cowl Necks as gifts.
Fjallraven Greenland Duffel 20 ($135)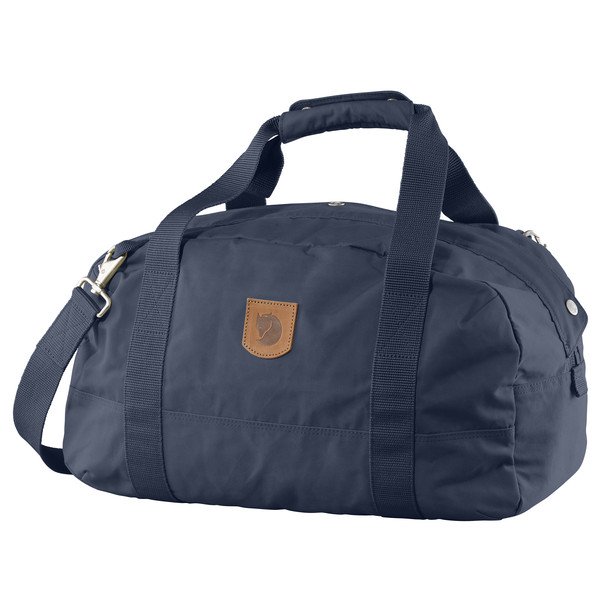 The G-1000 HeavyDuty Eco S fabric (recycled polyester and organic cotton) combined with Fjallraven's timeless design means this duffel will last years, if not generations. With just enough pockets (one exterior, two interior and all zippered) to stash small items but not so many that you end up playing hide-n-seek all the time, the Greenland Duffel is ideal for day trips, as a personal item for air travel, or for me, it makes a great diaper bag. The large interior zippered pocket easily fits a few diapers, wipes, and an emergency change of clothes, while the main compartment fits my son's outerwear and other must-carry items when heading out for a day full of adventures.
Luke Koppa
Patagonia Nano-Air Pants ($199) or Patagonia Action Works Donation w/ Matching Donation from Patagonia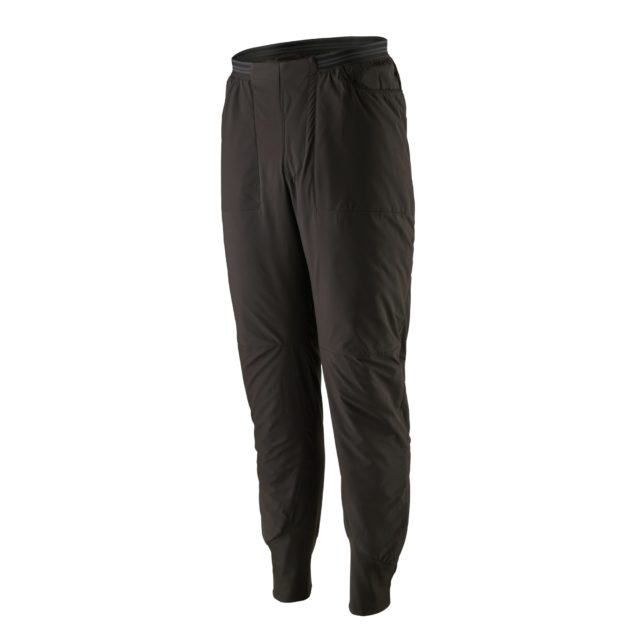 Ok, first, the Nano-Air Pants. Punchline: they might be my favorite piece of gear right now. Period.
The Nano-Air Pants are what happens when you take the extremely comfortable, toasty, and breathable Nano-Air jacket, and make that into a pant. When I first got the Nano-Air Pants, I figured they'd be a fairly niche piece … but man was I wrong. I now wear these almost every day, and they're by far the most comfortable pair of pants I've ever used. They're not exactly chique, but for lounging at home or layering under ski pants or waders, they're amazing.
Alternatively, if you want to decrease your and your giftee's consumption this holiday season, you can donate to some of the numerous grassroots organizations in Patagonia's Action Works program. That includes everything from groups protecting land, water, and biodiversity in threatened areas, to those fighting climate change, to those who are campaigning on a local level to preserve natural spaces in areas around the world. You can search by your location to find organizations making a difference near you and / or your loved ones, and best of all, Patagonia will match all donations made from now until December 31st.
NeatIce Cooler Bag ($39, on sale now for $30)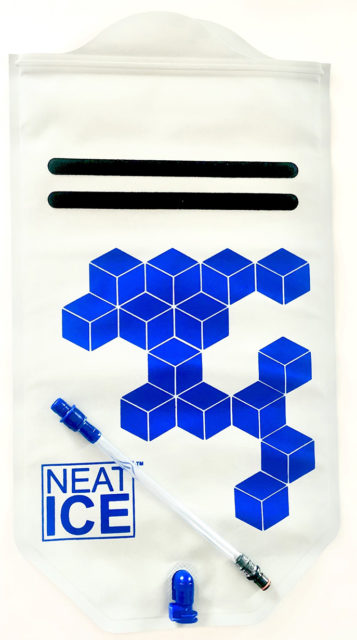 This may not be the flashiest gift, but it's a very useful one. The NeatIce bag is essentially a storage bag for cubed ice, but it's much more functional than it sounds. Simply put your ice in the bag, toss that bag in your cooler, and you've got a leak-free way to keep your food and beverages cold. No more soggy sandwiches or soaked produce. On top of that, the bag has a port and tube that let you use the melted ice as clean drinking water (the bag itself is made from a BPA free, potable water safe, abrasion resistant, microbial resistant TPU material). For someone who spends a lot of time in hot weather, this is a great gift.
Back Protector ($150+)
This idea actually came from my parents, who are supportive of my outdoor pursuits but who are not super big fans of me hucking myself all over the place, whether that's on my bike or a pair of skis. If someone you care about is known for getting reckless on the trails or slopes, a spine protector is a great gift that will not only protect them, but also give you a bit more peace of mind. I don't yet have a ton of experience with many back protectors, but I know several people that love the POC VPD system ($160) and Shred NoShock Back Protector Naked ($179).
DMOS Stealth Shovel ($119)
I got this as a gift last year and ended up using it way more often than anticipated. The Stealth Shovel, when packed down, is almost as compact as an avalanche shovel, but it's so much more functional when it comes to moving a lot of snow and carving out the lips for jumps.
I keep this shovel in my car at all times, and it's super useful when the plow decides to barricade my car or I get a bit overzealous with my winter driving and end up in a ditch. The all-metal construction feels super solid, even when the handle is fully extended, and the serrated edge is so much better than any avy shovel I've used when it comes to breaking up ice and shaping jumps. Whether as an emergency snow-removal tool for a car or the budding urban skier / boarder in your life, the DMOS Stealth Shovel is awesome.
Mission Workshop Mision Jean ($285), Apoch Short ($135), or Traverse Short ($165)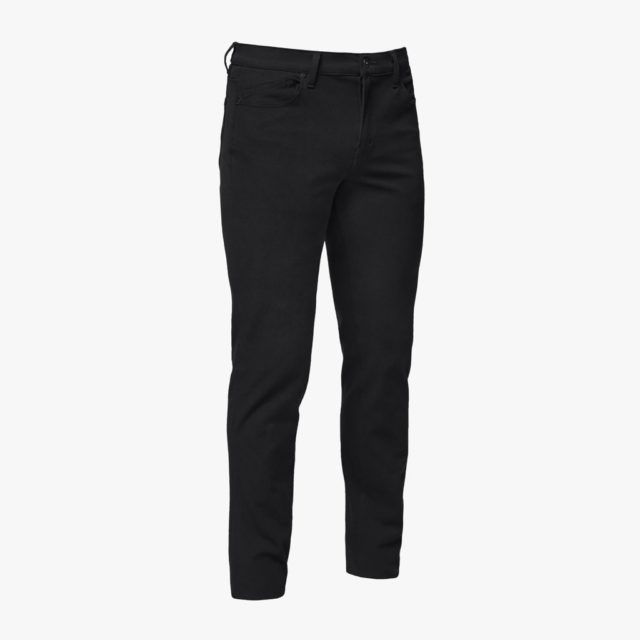 Mission Workshop has yet to make a product I haven't liked. Their stuff just seems dialed.
The Mission Jean is very expensive, but it's by far the best pair of jeans I've ever used. Unprecedented stretch, excellent durability (mine look great after 400 days of use), and a totally normal-looking silhouette. I can't recommend these enough — along with the Nano-Air Pants, the Mission Jean is up there for my favorite piece of apparel.
Their Apoch Short is great for someone who likes to mountain bike or commute by bike, and who could use a pair of shorts that work on the bike but that don't scream "I'm sooo into biking."
Their Traverse Short is my current favorite MTB short for days in the bike park or shorter trail rides. It's got a longer cut, a very stretchy fabric, and the best integrated belt I've used on a pair of bottoms. While it doesn't look as casual as the Apoch, the Traverse's fabric is more breathable and stretchy, and the Traverse's fairly slim fit and subtle aesthetics mean that it doesn't look totally out of place off the bike. One note: the Traverse runs a bit small in the waist, so I'd size up if someone's between sizes.
The Man Behind the Maps, by James Neihues ($90)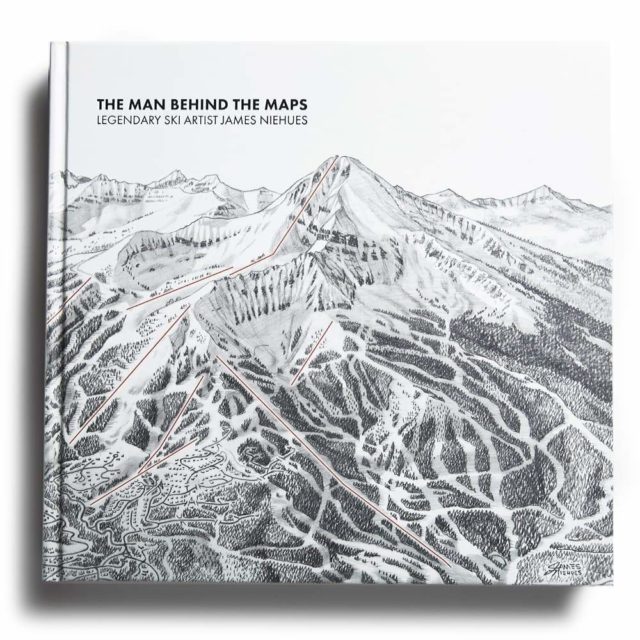 If you've looked at the trail map of nearly any large ski resort, there's a very good chance that James Niehues drew that map. And by drew, I mean hand-painted every tiny tree, rock, ski patrol shack, etc. That alone is remarkable, made even more so by the fact that he's done this for nearly 200 (!!!) ski resorts. That's a lot of trees to paint.
In his book, "The Man Behind the Maps," you get to see all of his trail-map illustrations that he painted over the course of 30 years, and you get to read a bit about his background, his extremely detailed process, and more. Personally, I just love looking at all the maps of other ski resorts, but combined with the story of James and his career, it makes for an extremely interesting read and great eye candy for the coffee table of any passionate skier or snowboarder.
Cy Whitling
Apple iPad Pro ($799-1699) + Apple Pencil ($129) + Procreate App ($9.99)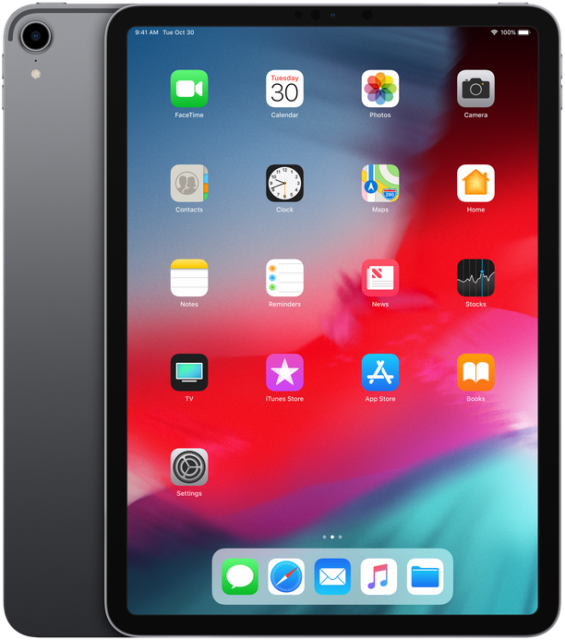 Ok, this one might not be so universal, but I've been shocked by how much I use my iPad to plan outdoor adventures. I initially bought it to do illustration work with, and it's incredible for that. The Apple Pencil is better than any stylus I've used, and the Procreate app is insane. It's got the best UI for drawing and painting of any program I've used, and it's just $10 instead of the stupidly large bills that Adobe sends me every month to keep me subscribed to their cloud service. So if you want to draw things digitally, I highly recommend this setup.
But beyond that, the iPad Pro is a great adventure-planning tool. Combined with a map app like Gaia or Trailforks and the free Google Earth App, you can sit around the table with a group and go over potential routes, hazzards, and backup plans in more detail and with more flexibility than you could ever do with a paper map. I bought the Ipad for drawing, but now I'm not sure I could live without it for trip planning.
Jonathan Ellsworth
WhistlePig 15-year Straight Rye (~$215)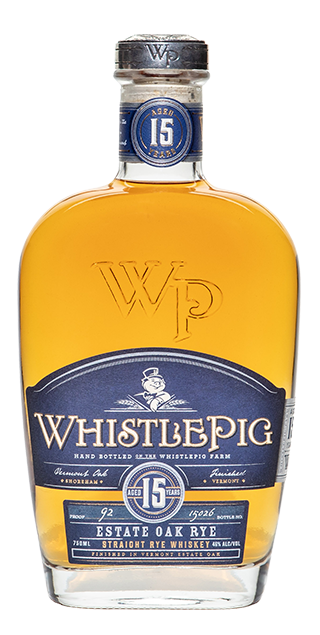 This is a very, very nice bottle of whiskey. For me personally, it is my 'special-occasions' & 'let's-celebrate-something!' whiskey. But if you have the means to make this your go-to, then … you are evidently living your best life.
I had the pleasure of visiting the WhistlePig Farm in Shoreham, Vermont, sampling great juice, and catching up with Jason Newell, the former marketing director of Rossignol. (You can listen here to a podcast I recorded with Jason from the Farm.)
But back to the 15. If you love whiskey that is smooth, smooth, smooth, you might opt instead for the WhistlePig 12 year. (It's fantastic.) And if you prefer to get a big kick from your whiskey, then the WhistlePig 10 year packs the biggest punch of the bunch.
But in my opinion, the 15-year beautifully combines the smoothness of the 12 with the power of the 10 in a way that is truly exceptional, making this a special gift for any whiskey aficionados in your life.
Books
Last year, I recommended a couple of audio books that I was really enjoying. But 2019 then became for me the year of a return to hardcopy books, and I really appreciated basically everything about the experience of getting physical books back into my hands (which for me, always includes also having a pen in my hands, too — I'm an underliner and a notes-in-the-margins maker).
I also had the pleasure of having a number of great conversations with several authors of the books I was reading, so I'm going to include links to those conversations here:
Drawn From Here, by Eric Pollard ($199)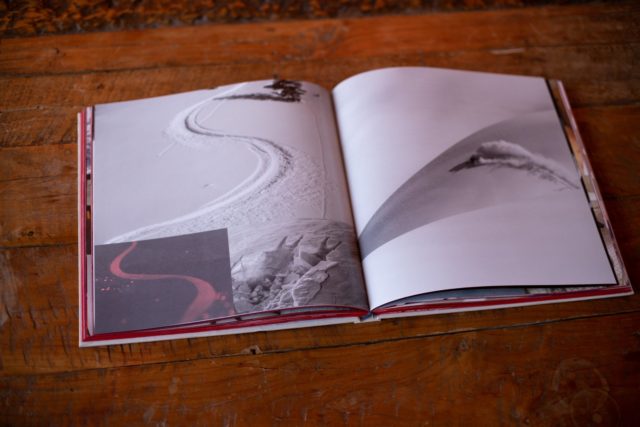 Earlier this month, Eric Pollard released a remarkable film called, Drawn From Here, and next week, Eric will release his book of the same title. I recently spoke to Eric about the film and the book, and I think they are both fantastic and complement each other perfectly.
As for the book, anyone interested in the specifics of Eric's creative process ought to get it. As should anyone who wants an incredible catalyst for their own creative process and pursuits. It will reportedly be available by mid-December and there's a very good chance it's going to sell out, so you'll probably want to sign up to get notified when it becomes available.
Stories Behind the Images, by Corey Rich ($29.95)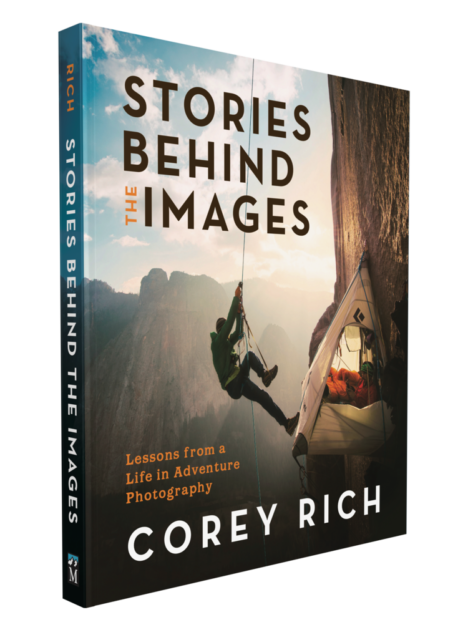 Corey Rich is one of the best adventure photographers in the world, and he has the photos — and the stories to prove it. (You can check out this great conversation I had with Corey about his life and work.)
with Corey Stories Behind the Images is part autobiography, part picture book, and part how-to book. Corey selects 56 of his most "memorable" photos — not necessarily his most-glamorous or "perfect" photos — but the ones that had the best stories and lessons attached to them, and each photo and accompanying short chapter is terrific.
It's quite fun, too, to think about Eric Pollard's book and Corey's book as companions. In short, Eric's book is much more "Show," Corey's book is a bit more "Tell." Photographers, designers, videographers, and artists of all stripes would benefit from both.
Our 19/20 Blister Buyer's guide — Print Edition ($9.99)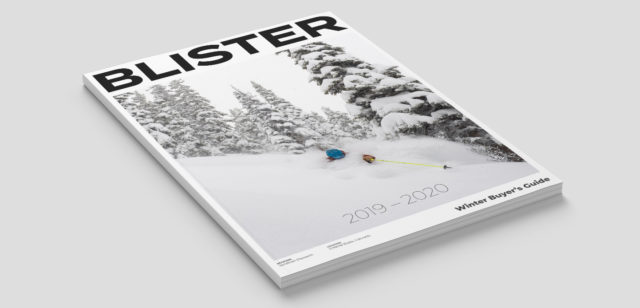 It's been great hearing from so many of you how much you've enjoyed our Buyer's Guide this year. And this substantial book feels really nice in the hand, and looks great on the table. If you haven't already, order your copy.
And if you are the collector type, you can also order hard copies of our past buyer's guides — though they only exist in extremely limited quantities. You can order the 18/19 version here, and if you're interested in older versions, shoot us a note on our Contact Us page.
Bears Don't Care about Your Problems, by Brendan Leonard ($22)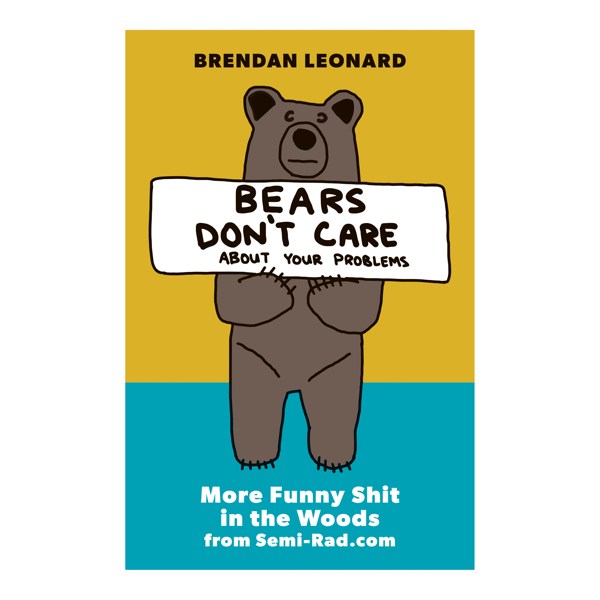 Another year, another book or two (or three) from our Off The Couch podcast co-host, Brendan Leonard. You can — and should — check out all of Brendan's books here, but I personally spent the most time this past year with Bears Don't Care about Your Problems. As with most of Brendan's books, it's a collection of a lot of great adventure stories and ideas, with a surprising bit of wisdom and insight sprinkled in, too. But to quote Brendan, "If your idea of perfection is a breakfast of cold pizza and hot coffee shared with a friend on the edge of a canyon after a long night of driving, it's exactly the book for you."
The Pursuit of Endurance, by Jennifer Pharr Davis ($27)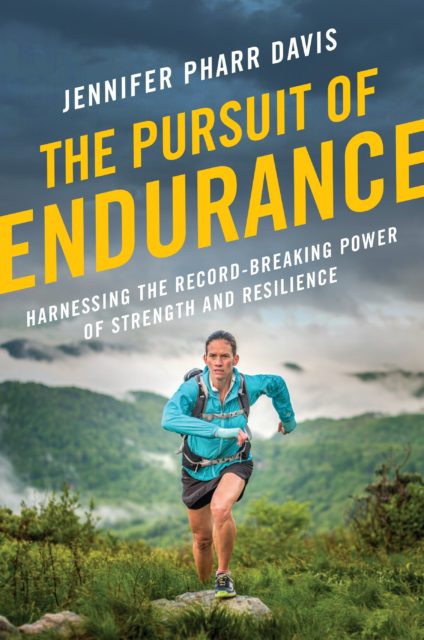 Jennifer is an exceptional athlete, author, and speaker. She is a record holder of the FKT (fastest known time) on the Appalachian Trail, and her book, The Pursuit of Endurance: Harnessing the Record-Breaking Power of Strength and Resilience, presents a beautiful history of the AT, and a number of equally beautiful portraits of a number of the most compelling characters who are now forever connected with the AT.
As I noted in my conversation with Jennifer, if you've always been intrigued by the AT, you should read this book. And if you don't care at all about the Appalachian Trail, then you should definitely read this book.
Ski Inc. 2020, by Chris Diamond ($29.95, currently on sale for $19.30)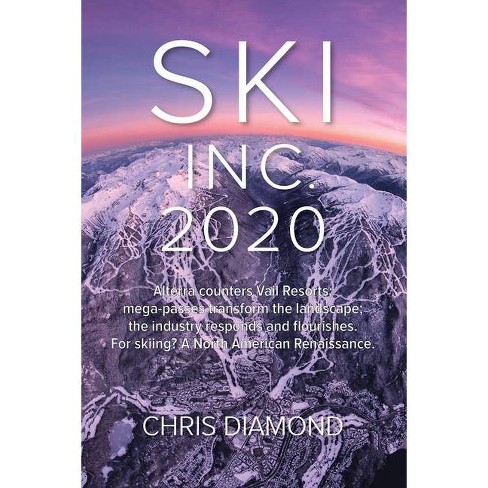 I'm just beginning to really dig into this book, and you'll be hearing more about it from me soon. But I can definitely say that for those interested in the business of skiing — and the recent acquisitions of Alterra and Vail, and the developments of the IKON pass and the Epic Pass — this is a must-read.
I am already very interested to see how much I (and you) end up agreeing with Chris' take on these topics, but Chris is building the case that these changes are leading to a "North American Renaissance" in skiing, and the book is dedicated to "all those curious about the dramatic, recent changes in the ski business; about what this means for growth and participation; about the future; and about the leaders driving this modern renaissance." If that sounds like you or someone you know, check it out.
Blister Hoodie or Hat ($25-50)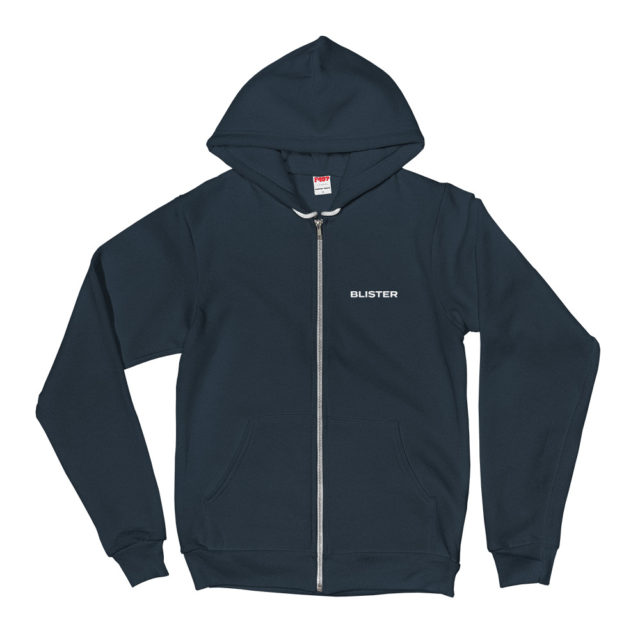 I'm once again wearing this hoodie as I write this. It's nice. Get a little more BLISTER in your life, or someone you care about. Plus, wearing a BLISTER hoodie or hat is a very subtle way to let people know that you love the outdoors, you really care about the details, and you have the attention span to read really long reviews. Damn, you really sound like quite the catch!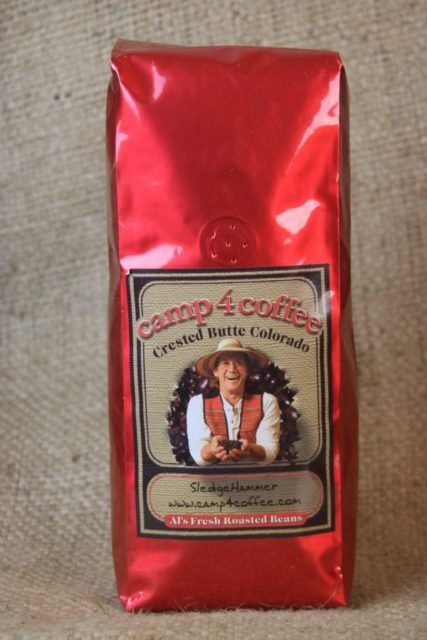 If you've been to Crested Butte and you did not screw up your trip by failing to go to Camp 4 Coffee … then you already know.
But for the rest of you, you should know that this is very good coffee. And over the past year and a half, BLISTER has been powered largely by Camp 4's Sledgehammer brew. (But I am currently drinking their Organic French Roast, which is much smoother than and without the bitterness of some french roasts.)
Camp 4 roasts all their coffee by hand in small batches, and the founder of Camp 4 Coffee, Al Smith, is a local legend. We love obsessive people around here, and hearing Al talk about beans and roasting is a joy. Give the gift, but if you love coffee, you're going to want to get a few bags for yourself.
Victorinox I.N.O.X. Professional Diver ($750)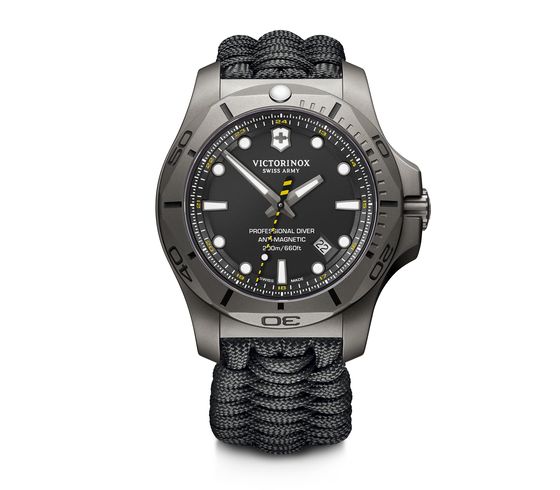 If nice, rugged watches that you don't have to baby are your thing, then I can vouch for this one. The I.N.O.X. is 45 millimeters in diameter, is water resistant down to 200 meters, is lightweight for its size, and I love the look. It's also reminded me that when you have a string of meetings, it is much more subtle and less rude to be able to quickly glance at the time on your wrist than to check the time by swiping your phone.
Anyway, true watch geeks can check out all the specs on the Victorinox site. But for the rest of you, this is one sharp gift that should get years of use.
Sam Shaheen
Marine Layer Waxed Canvas Trucker Jacket ($225)
I have a small obsession with jackets (ok, maybe "small" isn't the right adjective) and it is rare that I find a jacket that I like as much as the Waxed Canvas Trucker from Marine Layer. It isn't perfect — but it's damn close.
This jacket is called a trucker but it is far from a traditional Levi's trucker silhouette; there are no darts on the front of the jacket, the closures are all snaps rather than buttons, and the chest pockets are patch-style, rather than a traditional trucker's chest pockets. The cut, however, is very trucker-esque with a shorter torso and a slim body. The waxed cotton fabric on the jacket has quickly broken in and has proven to block a bit of weather while still being fairly supple and comfy. The body is lined with a brushed cotton that is crazy soft and offers a bit of insulation. I can wear this jacket down to about 40°F (~4.5°C) with a flannel underneath.
The size Small is pretty slim on my 5'10", 145 lbs frame but it is definitely the right size for me. The sleeves and torso are both slim but I can layer a long sleeve shirt or a flannel underneath if it's a bit cooler out. Unfortunately, Marine Layer is currently sold out of the jacket online, but if it seems like the right gift for someone in your life, check with their brick-and-mortar stores.
Pendleton Silver Bark Throw ($219)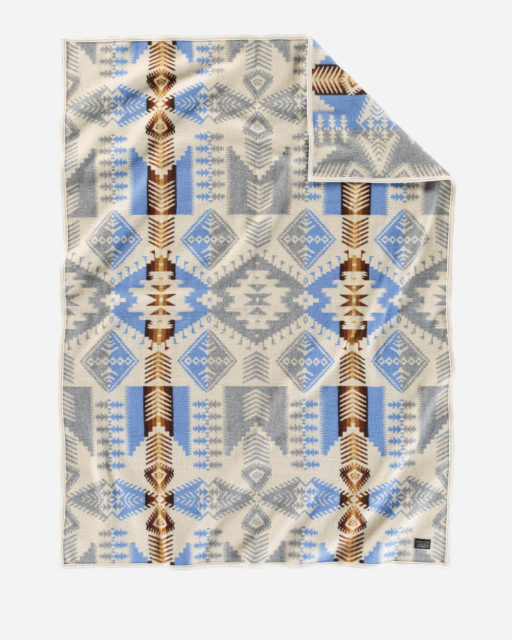 Pendleton wool blankets have been an American household and camping staple for over a century. This jacquard throw is woven in the USA and uses a substantial 82% wool / 18% cotton blend that combines the durability and warmth of wool with the soft hand feel of cotton. This blanket isn't the softest against your skin, but it will last for years after those soft cotton and poly blankets have all but disintegrated.
I think it's hard to go wrong with a gift like this — there are tons of patterns offered in this and similar throws that will fit anyone's home decor or personal preferences. A Pendleton blanket is the kind of gift that you'll keep for your entire life.
Share this post:
Share on facebook
Share on twitter
Share on pinterest
Share on reddit
Share on email